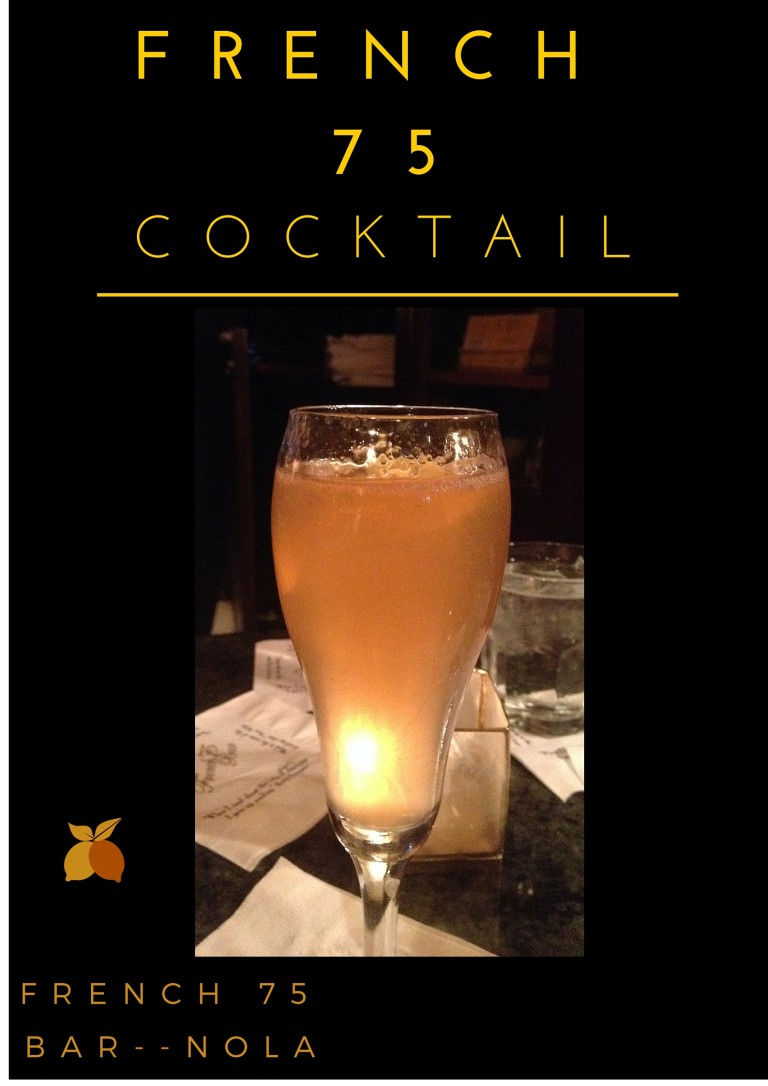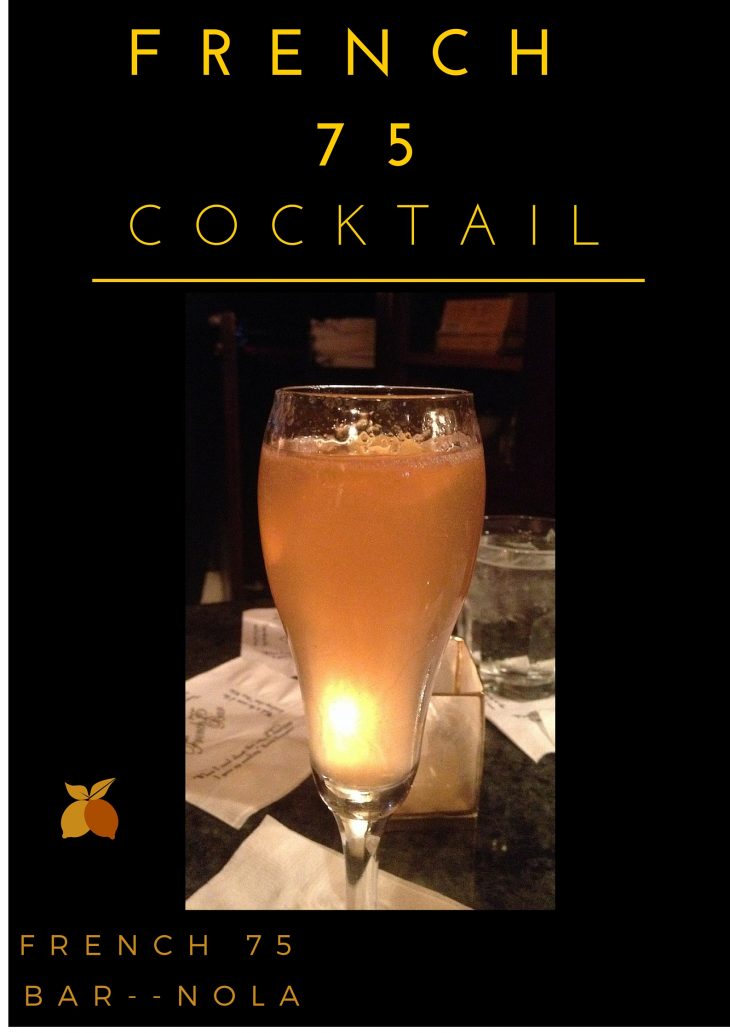 Located just off of New Orleans' famous Bourbon St you'll find the French 75 Bar, adjacent to the distinguished Arnaud's, a remarkable New Orleans restaurant. Settle in to a cozy table or find a seat at the bar and enjoy one of the most popular drinks in the city, the French 75 cocktail.  As you relax and sip your cocktail you'll enjoy the warm, throw back atmosphere that is the French 75 bar.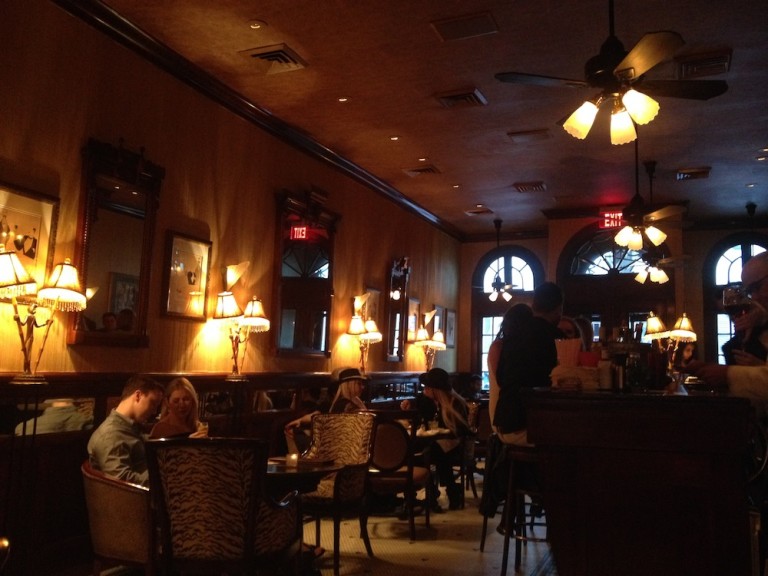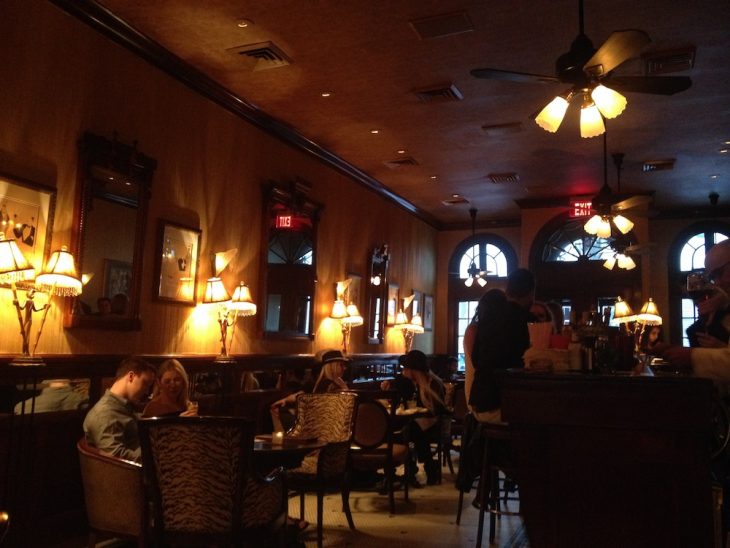 The bar gives me a sense of the days of prohibition with the dark wood, antique bar, low lighting and intimate seating areas. I could have spent the afternoon sitting here watching the world go by, but sadly was only able to spend about an hour enjoying this enticing corner of the French Quarter.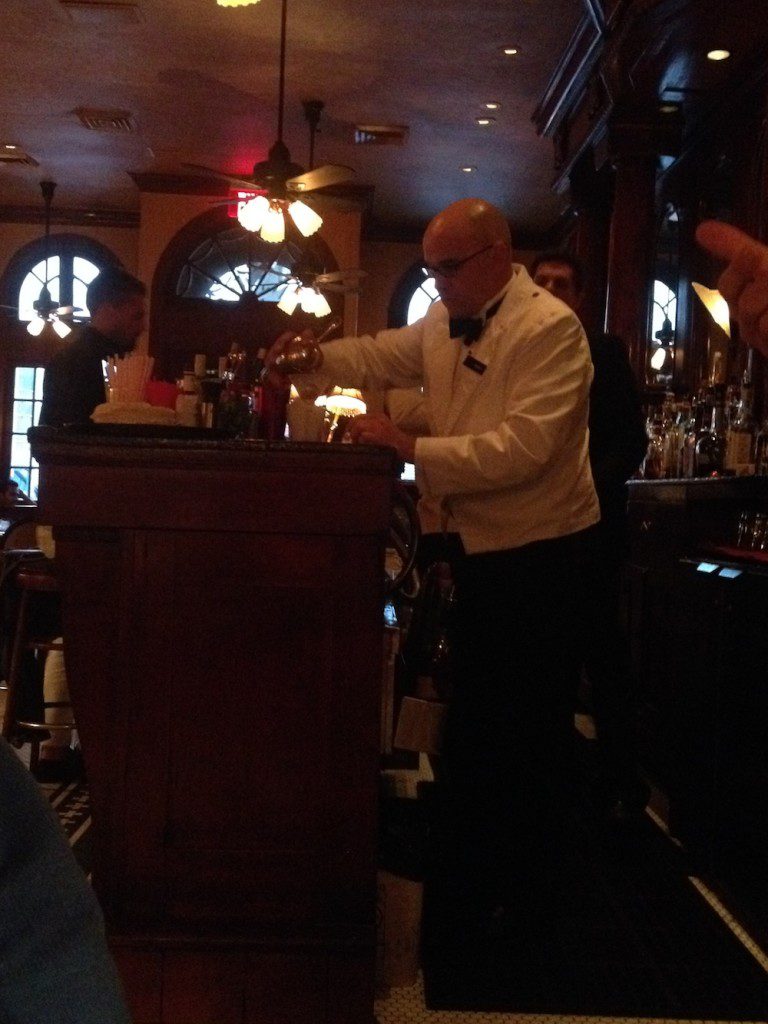 If you are lucky, you'll visit on a day that bartender extraordinaire, Chris Hannah is shaking up cocktails. As far as I'm concerned he's one of the best bartenders in New Orleans. So good in fact that in 2015 the French 75 Bar was nominated for a James Beard Award for the Outstanding Bar Program in America AND Chris was named a semifinalist for 
Best American Bartender of the Year award
. Hats off to them for a job well done!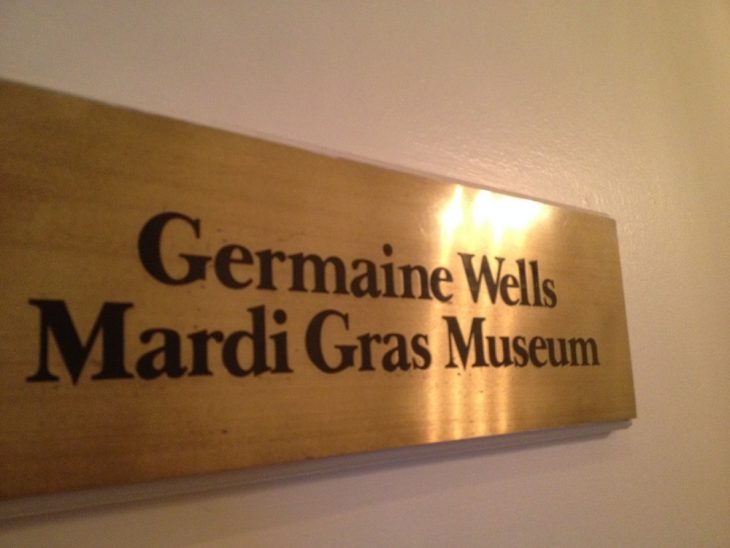 After you are done enjoying your cocktail slip up the stairs at the back of the bar and visit a truly hidden gem in the city. Upstairs you'll find a Mardi Gras Museum with various costumes worn by Ms. Arnud and others.  This is an interesting look at the costumes historically worn during Mardi Gras balls and parades.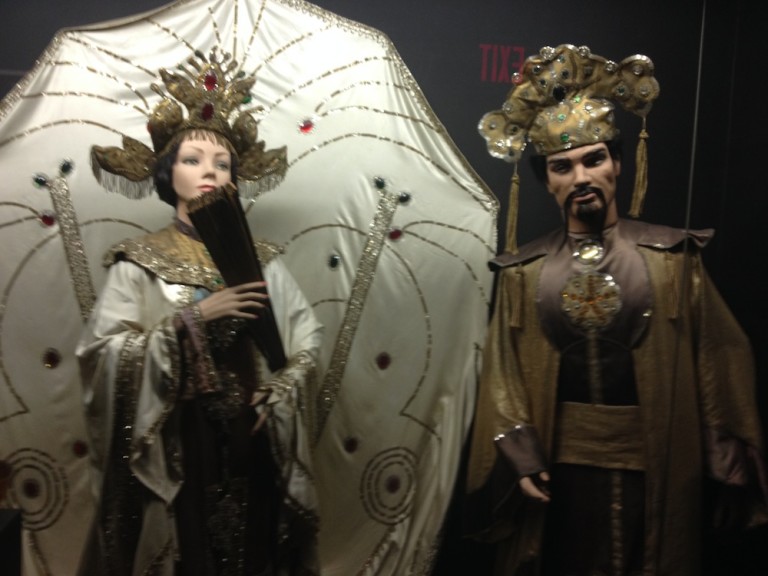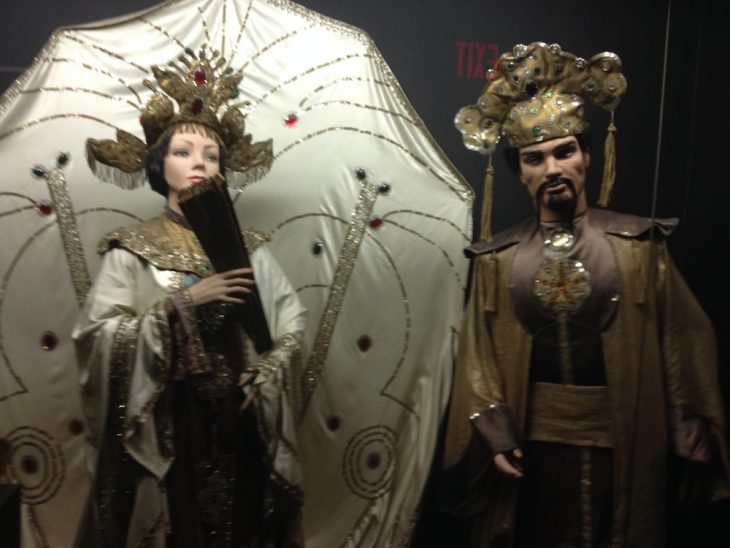 The museum is dimly lit so photo quality is iffy, but hopefully this gives you an idea of what you'll find.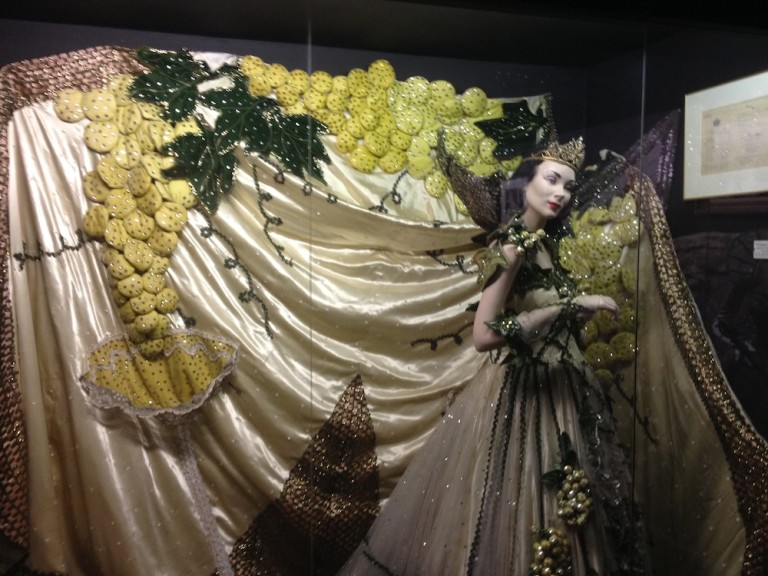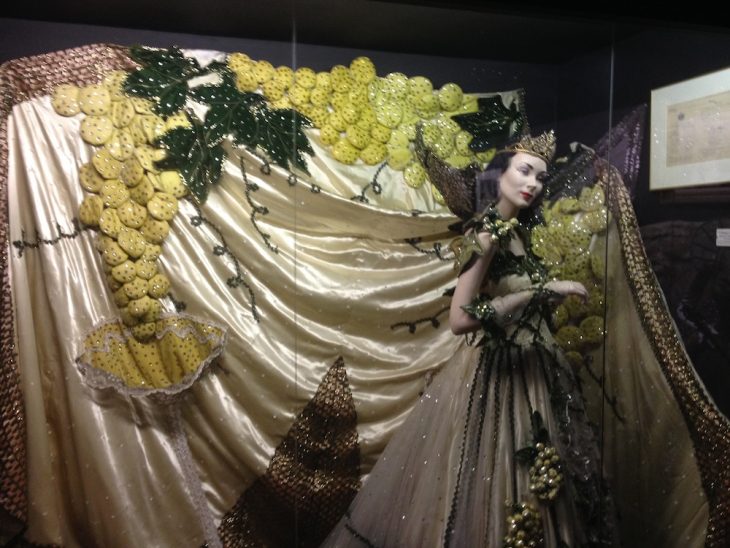 I'm amazed at how elaborate each costumes is and the amount of detail. I can only imagine how much these weigh and how troublesome they would be to drag around at a party.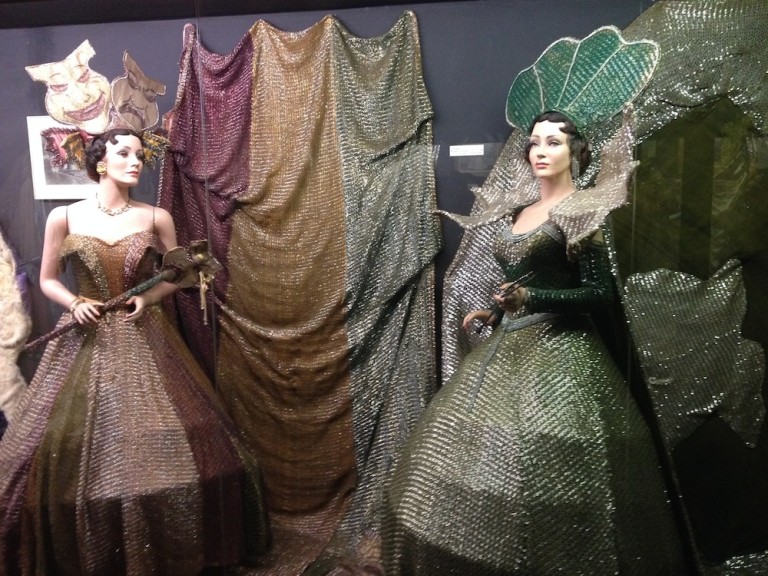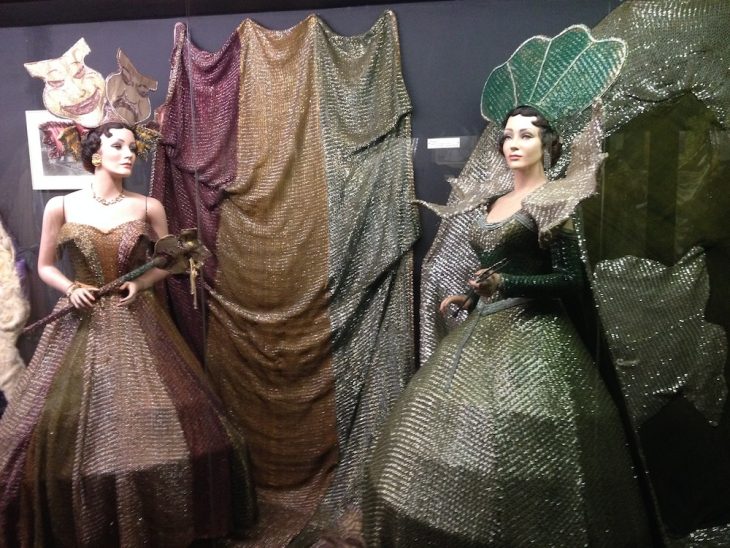 SO many sparkles!!! Those headpieces have to hurt, right?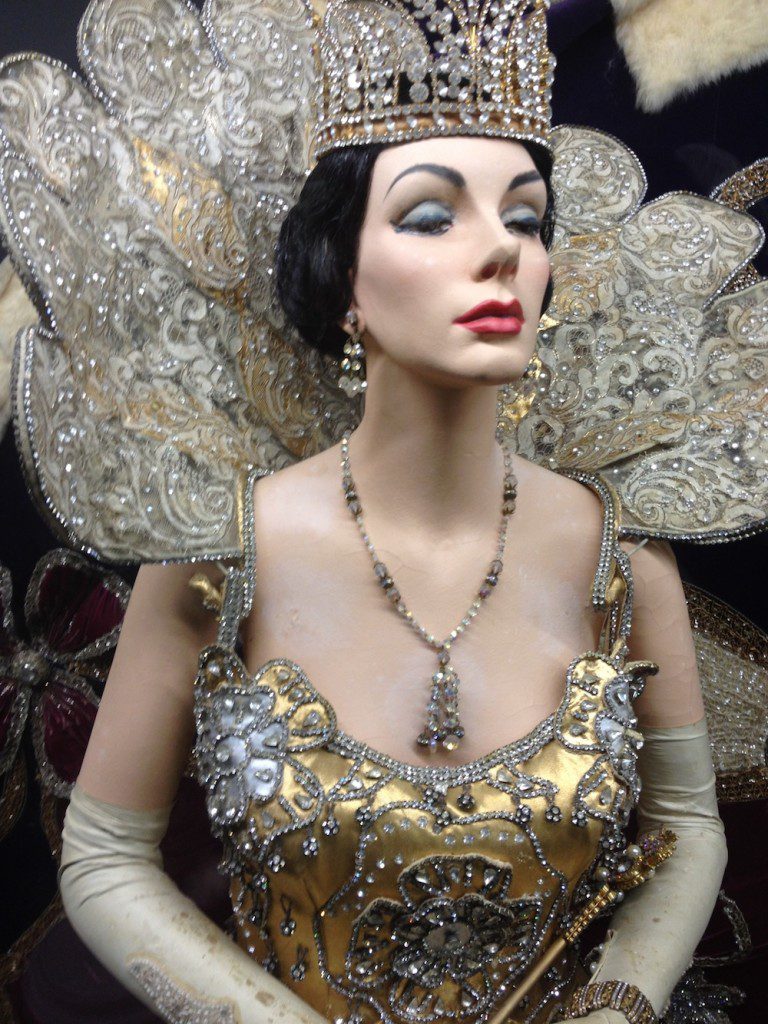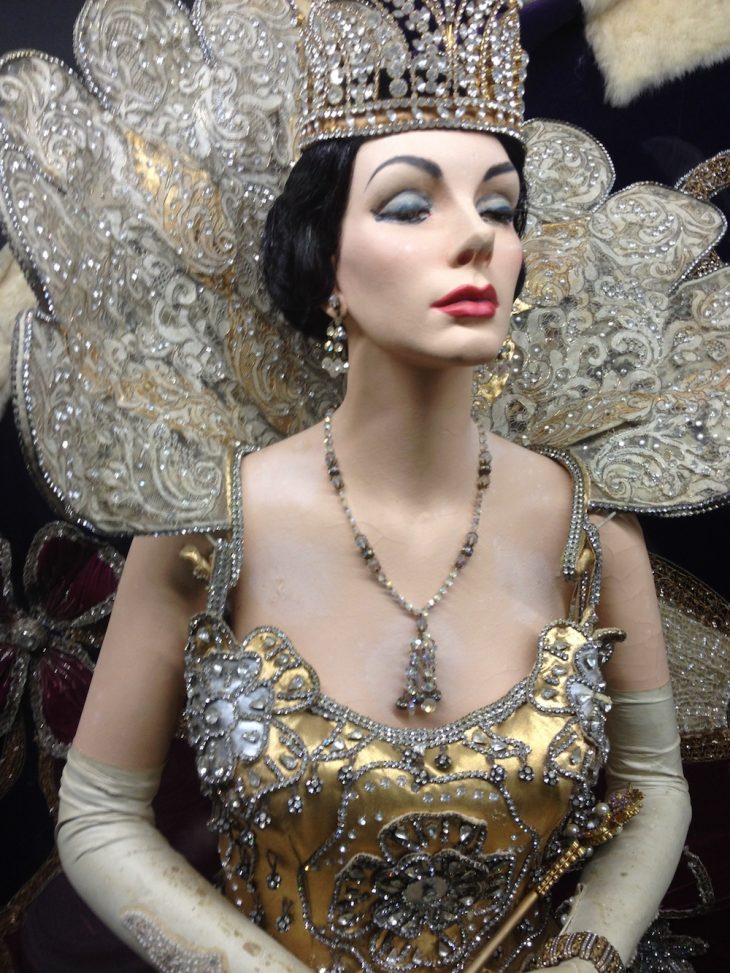 This was one of my favorite costumes. I love all the bead work on this costume.
One of the best reasons to visit this museum is that it is absolutely free. If you are visiting NOLA on a budget you won't want to miss this museum. It's small, but well worth your time.
FRENCH 75 COCKTAIL RECIPE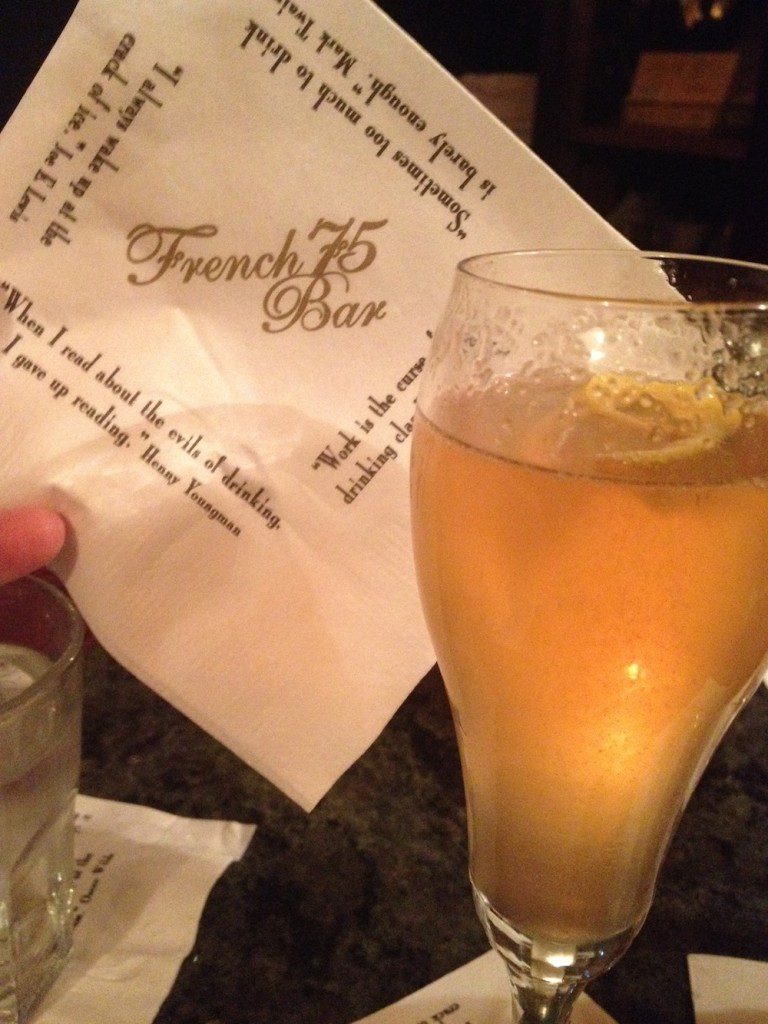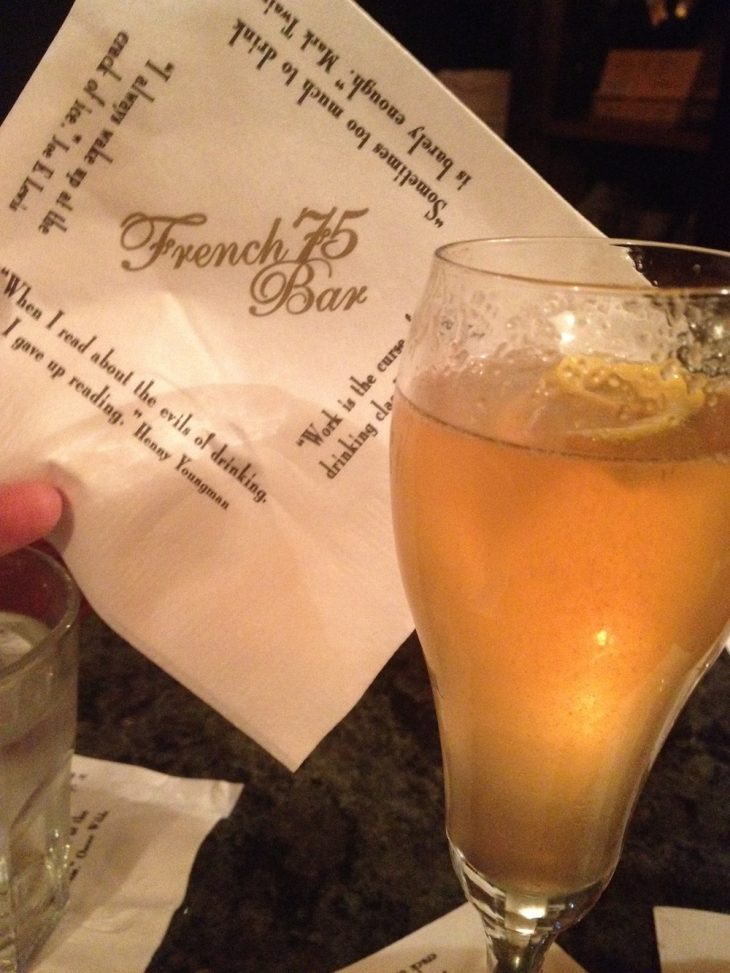 If you can't make it to the French 75 Bar for a very special French 75 cocktail you can shake one up at home. This cocktail recipe uses cognac, but gin is commonly used as well. Cheers!
French 75 Cocktail Recipe
1 1⁄4 oz. cognac (preferably Courvoisier VS)
1⁄4 oz. fresh lemon juice
1⁄4 oz. simple syrup
Champagne, chilled (preferably Moët & Chandon Imperial)
Lemon peel for garnish
Mix cognac, lemon juice and simple syrup in a cocktail shaker filled with ice. Shake and pour into a champagne flute or, if you are like me, any vessel that will hold liquid ;).
Top with champagne and garnish with a small piece of lemon peel.
Prefer wine to mixed drinks? You have to check out Wine Awesomeness. Wine delivered directly to your door each and every month. It's like Christmas ALL YEAR LONG!


YOU ARE ALSO GOING TO LOVE
Studies have shown that if you loved this post you'll enjoy these posts as well.