Pulling up to a non-descript house not too far from my hotel I could hear the Zydeco music from across the street.
The 2-story house is home to a hostel and one of Lafayette's hottest night spots-The Blue Moon Saloon
A fenced in yard funneled me to the front gate where I was greeted by a gentleman collecting the small cover charge.
$7 got me through the gate (cash only & cover charge may vary).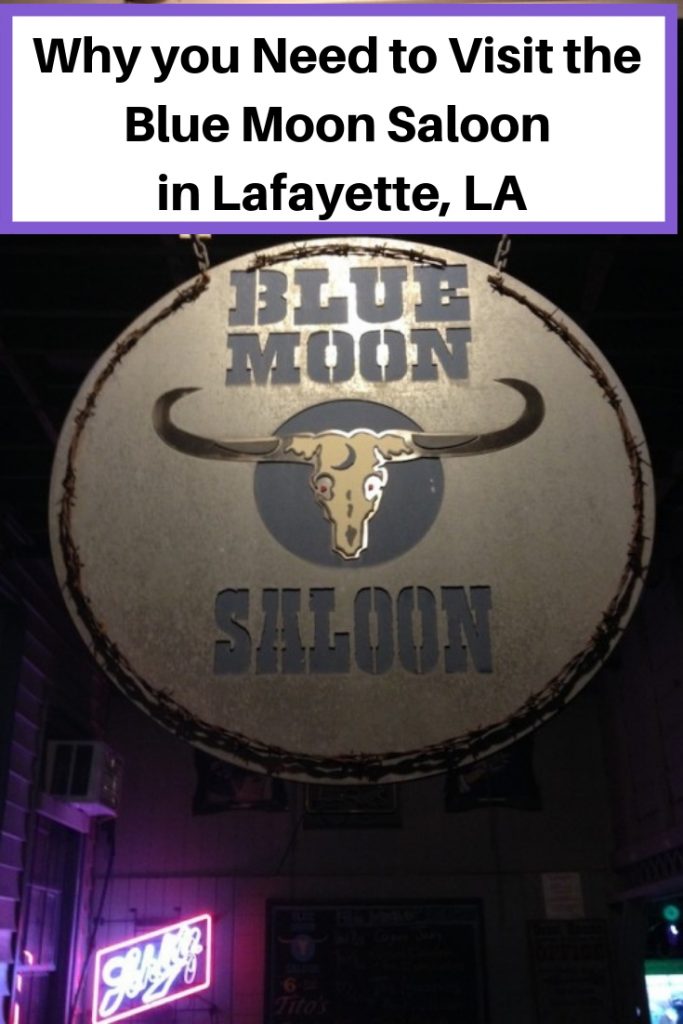 Guests of the hostel were converged on the front porch enjoying cocktails, music and each other's company.
I walked past them and made my way around the side of the house where the band was set up, the bar was pouring drinks and guests sat on a bench along the wall, stood near the dance area or were letting loose on the dance floor.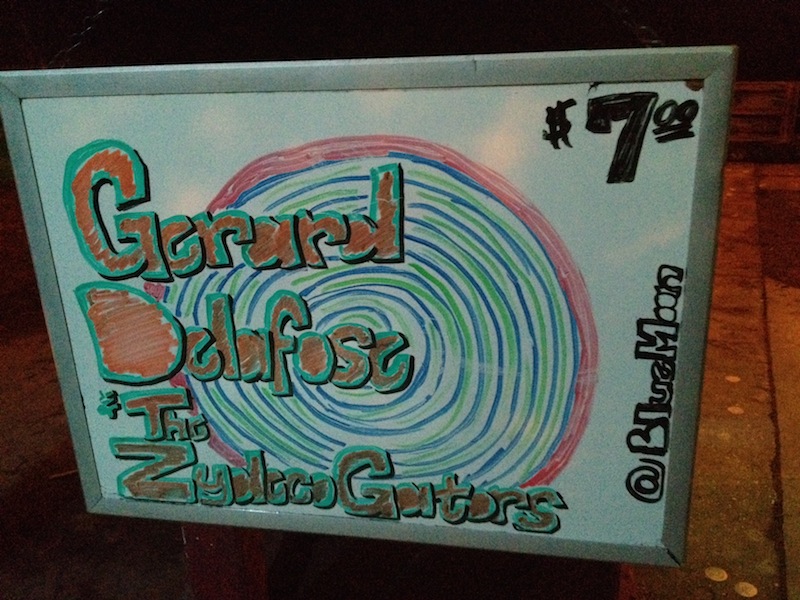 Gerard Delafose and The Zydeco Gators were entertaining guests with their renditions of popular and original Zydeco music. The music is pure Louisiana and a great reason to visit Blue Moon Saloon.
The venue hosts a variety of performers and I have a feeling all the musical acts are top notch.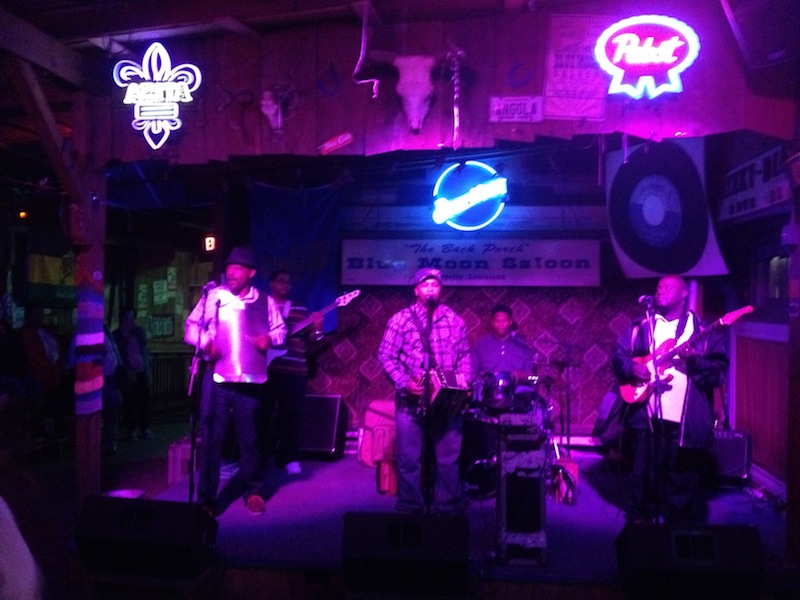 Blue Moon Saloon offers nightly entertainment most Wednesday-Saturday nights.
There isn't just local, small town acts either.
The Saloon brings in grammy nominated groups (Bonsoir Catin) and non-Cajun bands like Dick Dale (American Surf Rock Guitarist) and T-Birds and the Breaks (Funk) to name a few.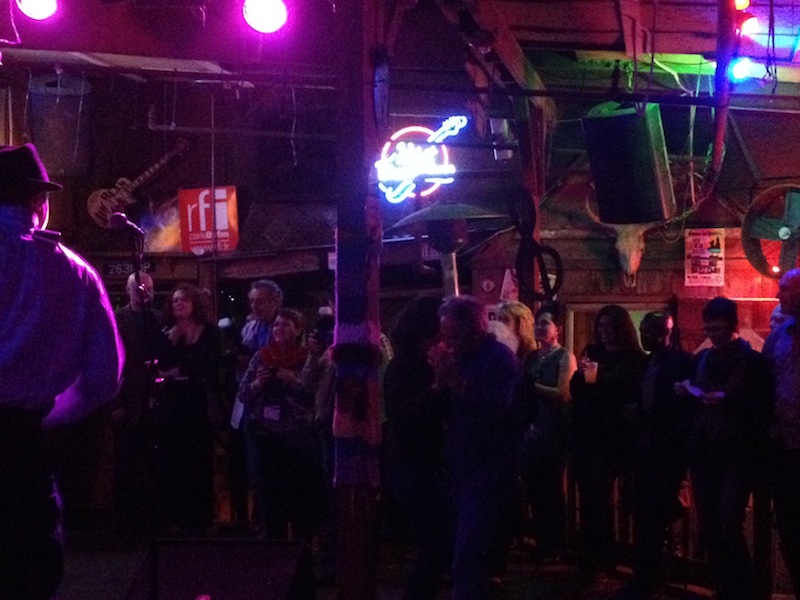 I'm glad I didn't let travel exhaustion stop me from visiting this local honky tonk. No matter how tired you think you might be at the end of a full day of sightseeing I recommend lacing up your dancing shoes and making a final stop at the Blue Moon Saloon.
The music will have you cutting a rug and reenergized before you know it.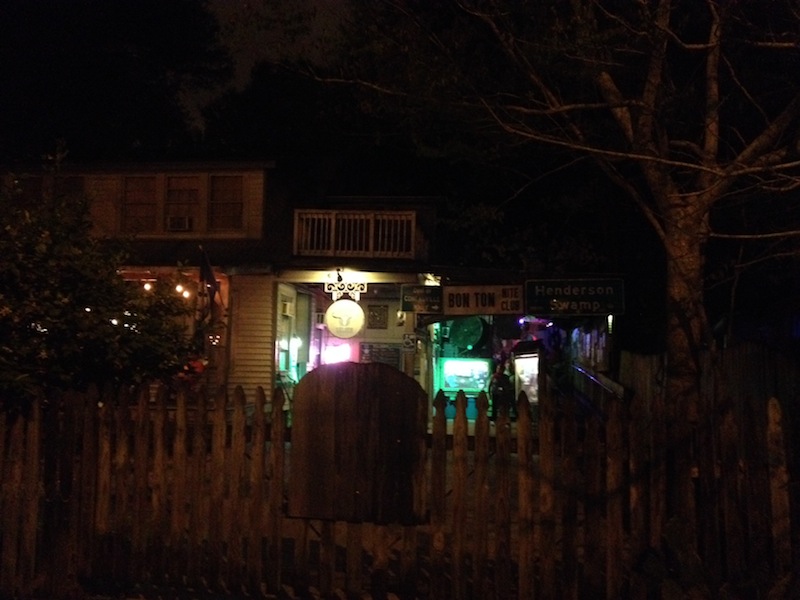 One thing that I love about Louisiana is that they work hard, but they also know how to play hard and that is apparent at the Blue Moon Saloon.