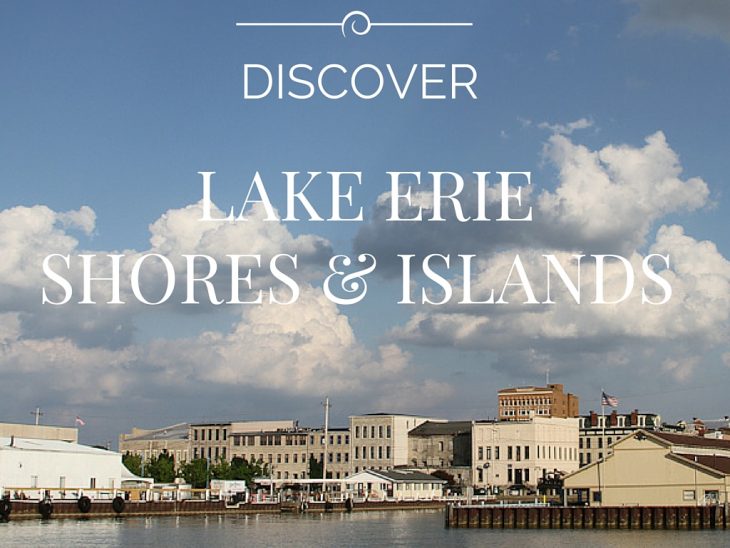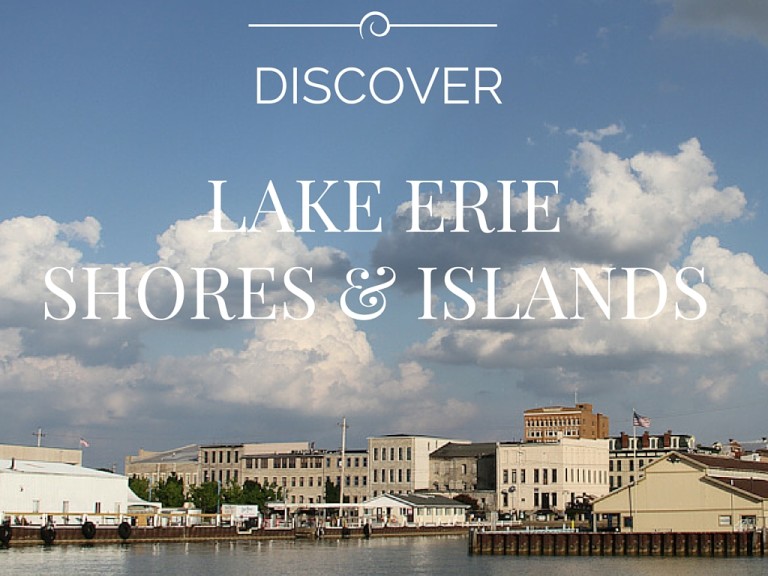 Enjoy a Brandy Alexander, sip a retro cocktail at a hidden speakeasy, kayak on a Great Lake or scream with your arms in the air as you go flying on one of the fastest coasters in the U.S.. Those are just a few things you can do when you discover Lake Erie Shores and Islands in and around Sandusky, Ohio.
This midwest town is packed full with more fun that you can enjoy in a weekend. Give it a week and you'll just start to peel back the first layer of all the area has to offer. Tonya from the Traveling Praters and I sat down will Jill from the Lake Erie Shores and Islands Visitors Bureau to chat about what there is to do during our latest Travel Coffee Break blab. You can watch a replay here or scroll down to read the highlights.
Tonya & I have travelled to the area quite often and have a lot of posts about the region on our blogs and I'll list those links out for you at the end, but first let me share some highlights.
LAKE ERIE SHORE and ISLANDS HIGHLIGHTS
Volstead Bar
This speakeasy is probably one of my favorite places to go for a great cocktail and to relax. Only noted by its green door and the red and green light bar in the window (red means no seats are available) it is an easy place to miss, but once you find it you will quickly fall in love and want to stay.
Cedar Point
Home to the tallest, fastest and most exhilarating coasters in the world. If you need an adrenaline rush this is the place to go. I'm not a fan of coasters, but my friends that are absolutely LOVE going to Cedar Point numerous times throughout the summer.
Indoor Water Parks
The Sandusky area is home to five indoor water parks and also takes the honor of having the largest indoor water park in the United States.
Lake Erie Islands
There are three islands off the shores of Sandusky. All of them offer something a little different, but they are all worth a visit. Put-In-Bay (South Bass Island) is probably the most popular destination and has plenty to offer singles, couples & families. Kelleys Island offers lots of green space, but fewer resources than South Bass Island, but is lovely to visit. Middle Bass Island is home to a state park and glacier grooves which are absolutely worth a visit.
Those are just a few of the highlights, but there is so much more to do! Click on any of the resources below to see what other exciting things are happening in the region.
10 Family Fun Adventures in Lake Erie Shores and Islands
Things to do in Sandusky–Traveling Praters
Fun Around Ohio's Lake Erie Shores and Islands
Inside Hotel Breakers: A Cedar Point Resort –Traveling Praters
A Girl's Day Out on Put-In-Bay –Traveling Praters
Perry's Victory and International Peace Memorial–Traveling Praters
Relax at the Spa Kalahari –Traveling Praters
Want to learn more and start planning your vacation to Lake Erie Shore and Islands? Click here to visit the site and request your travel guide.