Who knew that just outside of Atlanta you could experience Korean culture, outdoor fun, art, history, and incredible food?Seriously Gwinnett County is packed with fun and food that will make your weekend getaway a memorable one.
Pick your favorite things from this list and create a memorable visit to Gwinnett County, GA.
Things You Must Do in Gwinnett County, GA

Everett's Music Barn
Musicians have been creating bluegrass music at Everett's Music Barn for more than 50 years.
Every Saturday night bands and fans descend on the music barn to jam and enjoy some good ole bluegrass.
The evening program begins promptly at 8 pm with the Everett Family Band followed by a national or local act.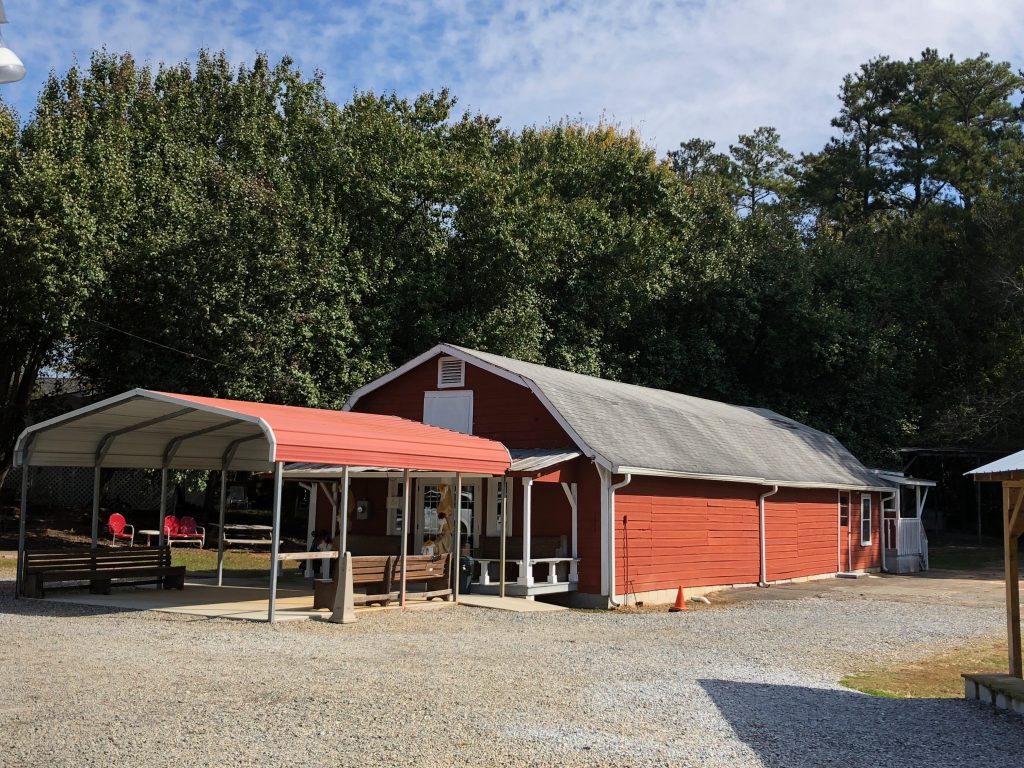 Before the music starts you'll find all levels of pickers in the house practicing and playing. It's definitely worth stopping in to see up and coming stars on the music scene.
As always, the fee to the music barn is donation based. Doors open at 6 pm and the bands start at 8 pm.
Remember, this is an alcohol-free/smoke-free zone and family friendly.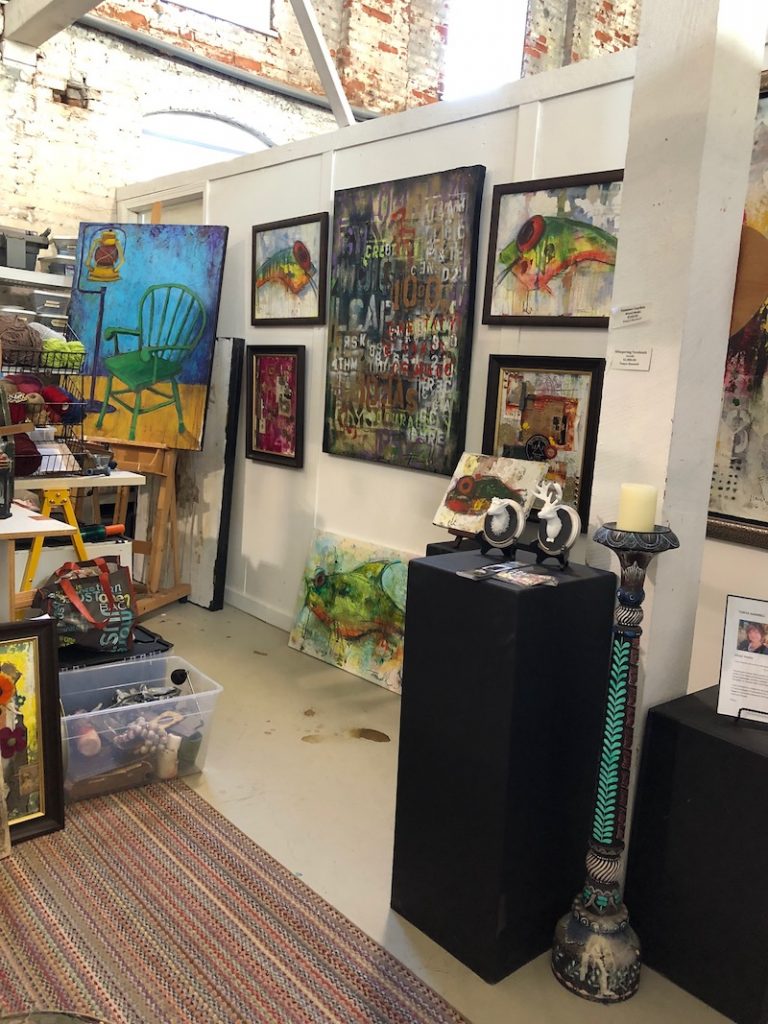 Tannery Row Artist Colony
The Bona Allen Tanners & Manufacturers building in Buford, GA was once a thriving business that started in 1987 and provided jobs and stability for local families for almost 100 years.
Today, the building has been repurposed into the Tannery Row Artist Colony, the South's largest collection of working-artists open studios under one roof.
Have more fun in nearby Henry County GA
Look for Ghosts in Lawrenceville
If you're lucky enough to visit from May-October you can join a scary stroll through Lawrenceville's haunted past.
Lawrenceville is the oldest city in Metro Atlanta and stories based on local legends and recent paranormal investigations will be shared by professional storytellers.
This was great fun and definitely a ghost tour I recommend.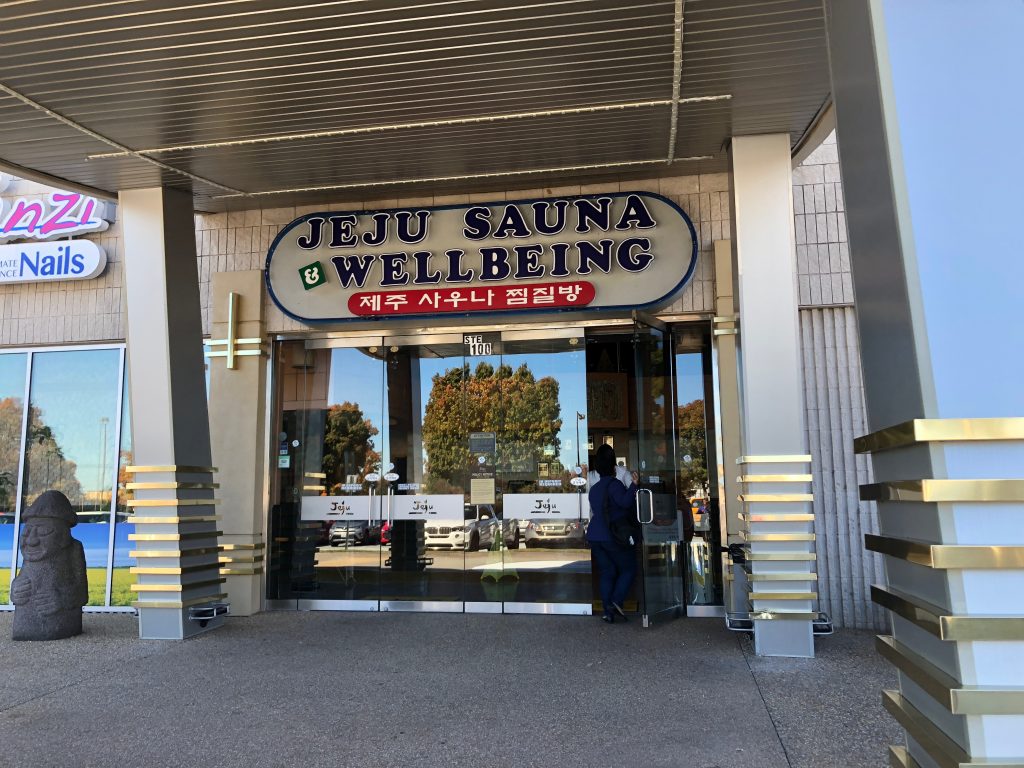 Relax at JeJu Sauna
JeJu Sauna is a 35,000 square foot, gender-segregated traditional Korean public bathhouse.
A visit to JeJu will have you quickly getting over any negative body images you may have about yourself as it's a full on no clothing, no bathing suit kinda bathhouse.
No worries though the bathhouse is divided by gender making the no suit, not a big deal.
However, when you enter the community area that includes sauna rooms you're provided with an outfit to wear.
Spend a few hours and you'll feel like a whole new person.
They are open 24 hours making it a perfect place to visit if you have a long layover at ATL.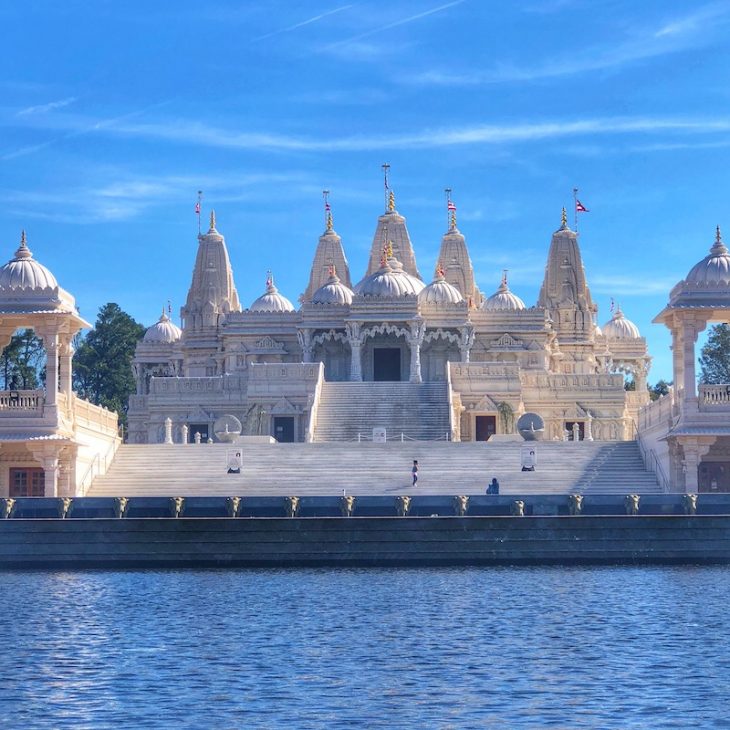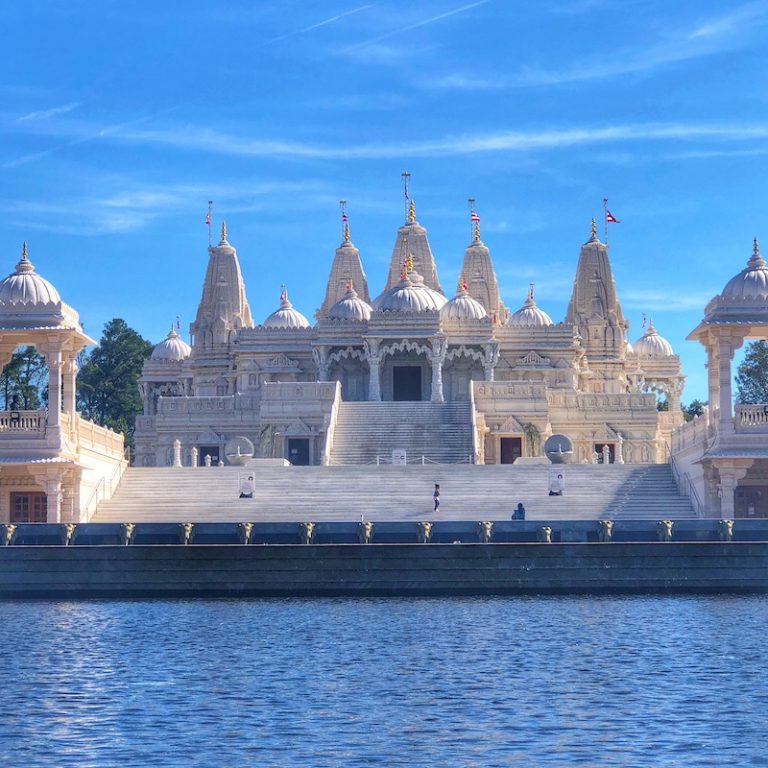 Find Peace at BAPS Shri Swaminarayan Mandir
You will still be in Gwinnett County but you will be immersed in another culture when you visit the legendary Hindu "mandir" (temple).
The BAPS Shri Swaminarayan Mandir is the largest Hindu temple built in the Southeast with designs based on early Hindu architectural guidelines.
Fall in love with the mandir's facade and interior details.
Be amazed by the more than 34,000 hand-carved stone pieces of the temple. If you are looking for a place for quiet contemplation, cultural immersion, and art appreciation, you found it.
Suwanee SculpTour
A walkable outdoor display of three-dimensional art is a must see in Gwinnett. The popular Suwanee SculpTour showcases art pieces from local artists.
This public art encounter can be experienced in a whole new way with Otocast, a downloadable app that will let you listen to the artists talk about their pieces themselves.
Where to Eat in Gwinnett County

Among the wonderful flavors of Gwinnett County is Korean cuisine. Taste the authentic Korean culture in a unique food tour here in Gwinnett.
Seoul of the South Korean Restaurant food tour will take you to four local restaurants and bakeries to savor Korean dishes. In each stop, you will learn about the dishes and also discover the rise of Korean culture in the region.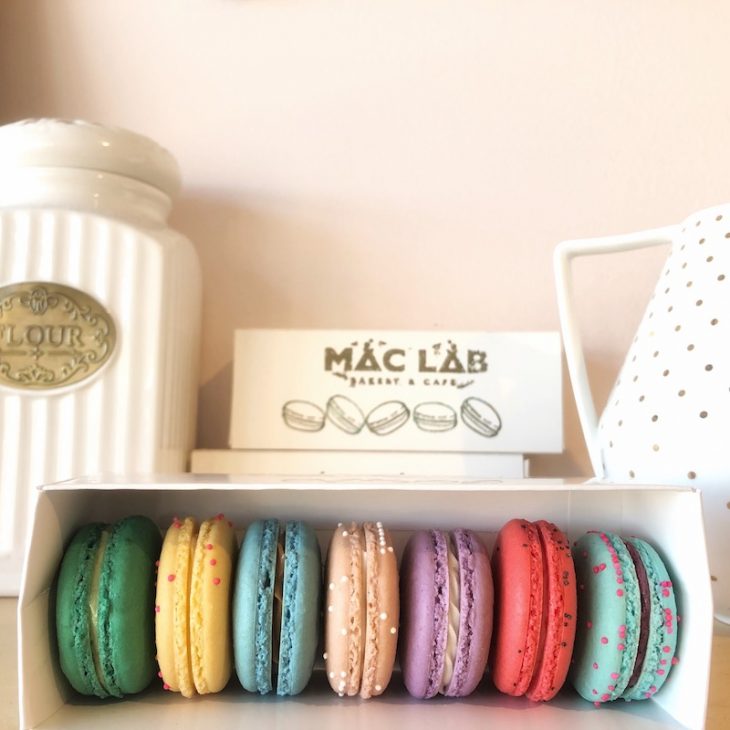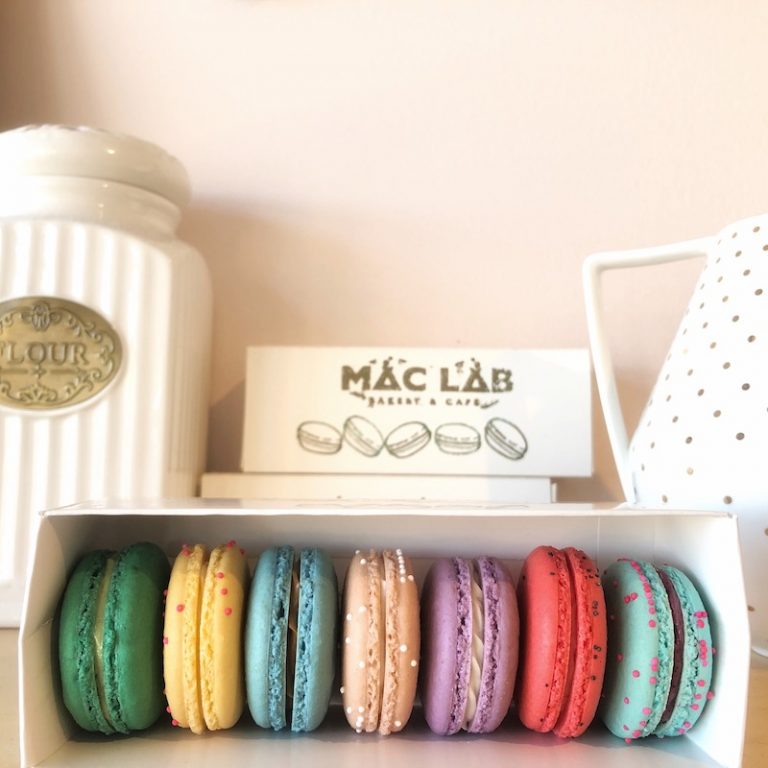 Indulge in Dessert
There is no shortage of dessert place around Gwinnett County. I highly recommend these two.
Mac Lab – All manor, flavors, and designs of French Macarons. Enough said.
Tree Story Bakery & Cafe – Serving up delightful Korean sweet treats. There are many things to tempt your tastebuds here!

Noble Fin
Noble Fin is serving up some of the best steak and seafood in Gwinnett County. Atlanta magazine recognized them as one of the best new restaurants and when you dine there you'll know exactly why.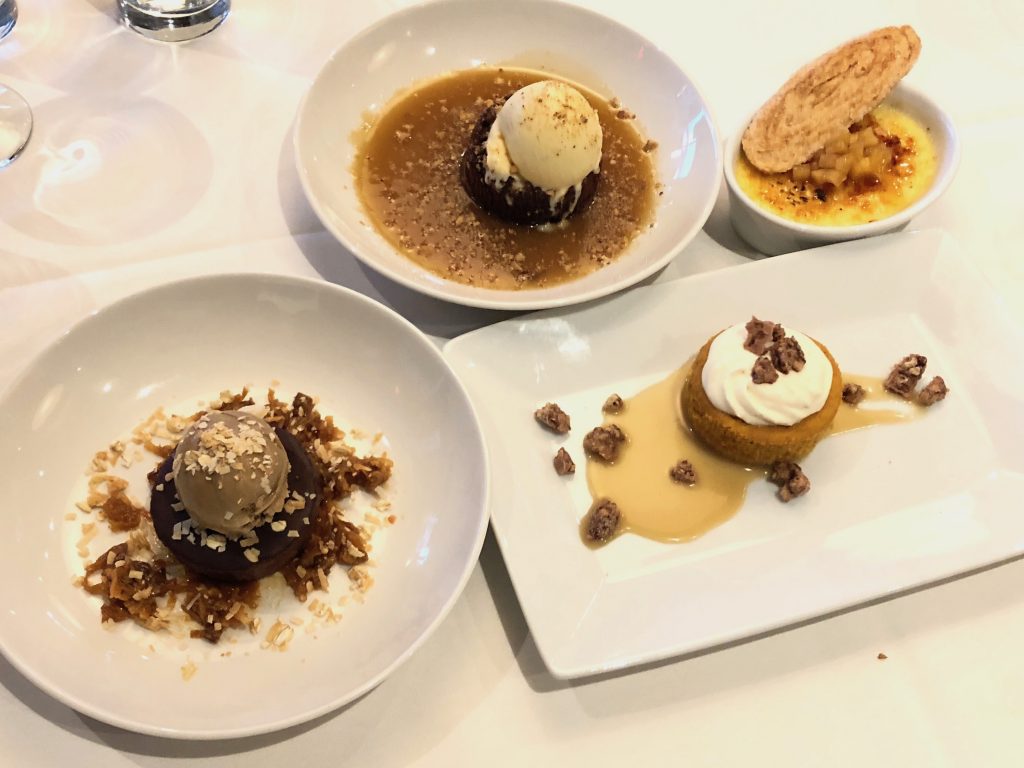 Beyond the delicious meals, they have a kickin' dessert selection. Do yourself a favor. Save room for dessert.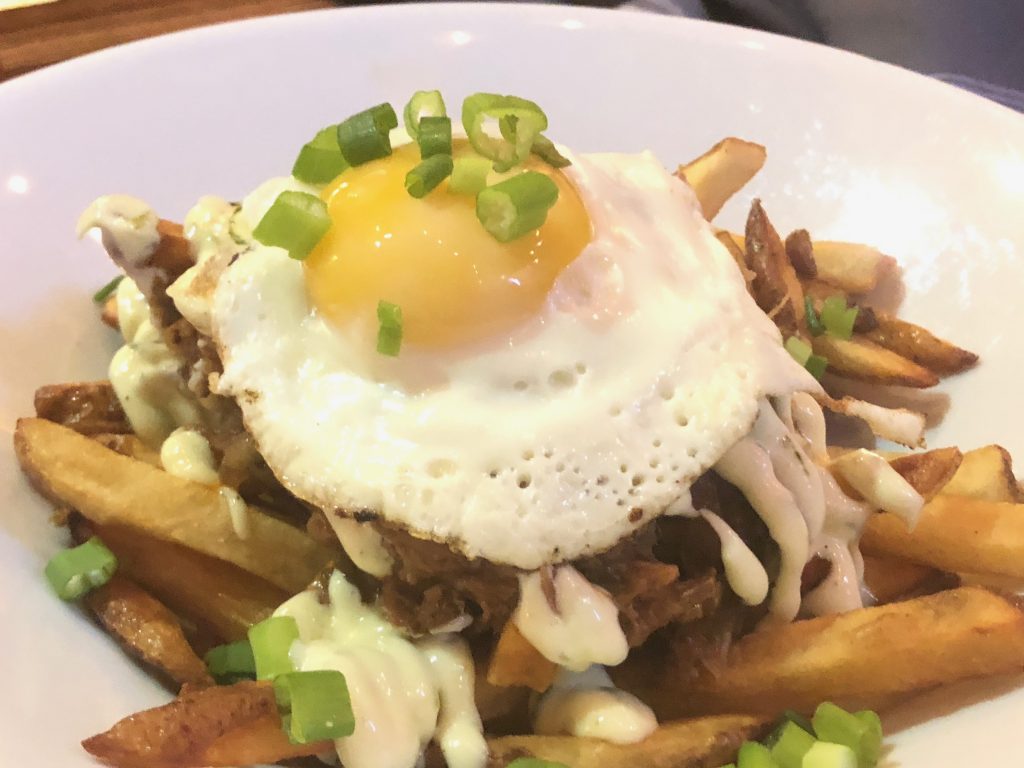 Local Republic
The Local Republic is an industrial-chic gastropub located in downtown Lawrenceville serving up small plates and incredible gourmet burgers. A full bar offers beer, wine, and craft cocktails.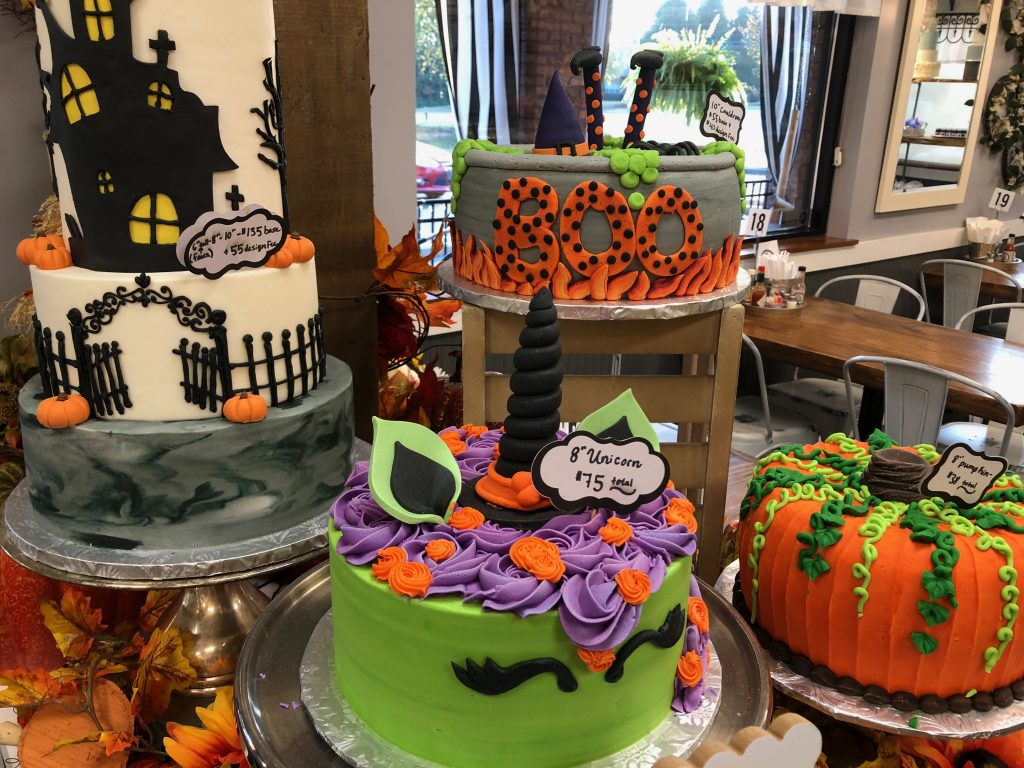 The Baking Grounds
The Baking Grounds offers a breakfast and lunch menu but after you catch sight of there cakes and desserts all thoughts of other foods will leave your mind.
Selling cakes that are works of art along with cookies, cupcakes, petit fours, and chocolate dipped treats.
I just have to say thank goodness I don't live in Buford, GA because this would be a very hard place to resist. I wanted to take one of everything with me and I know I would be ordering their cakes for every occasion.
Seriously, if you find yourself in the area, please TREAT YOURSELF.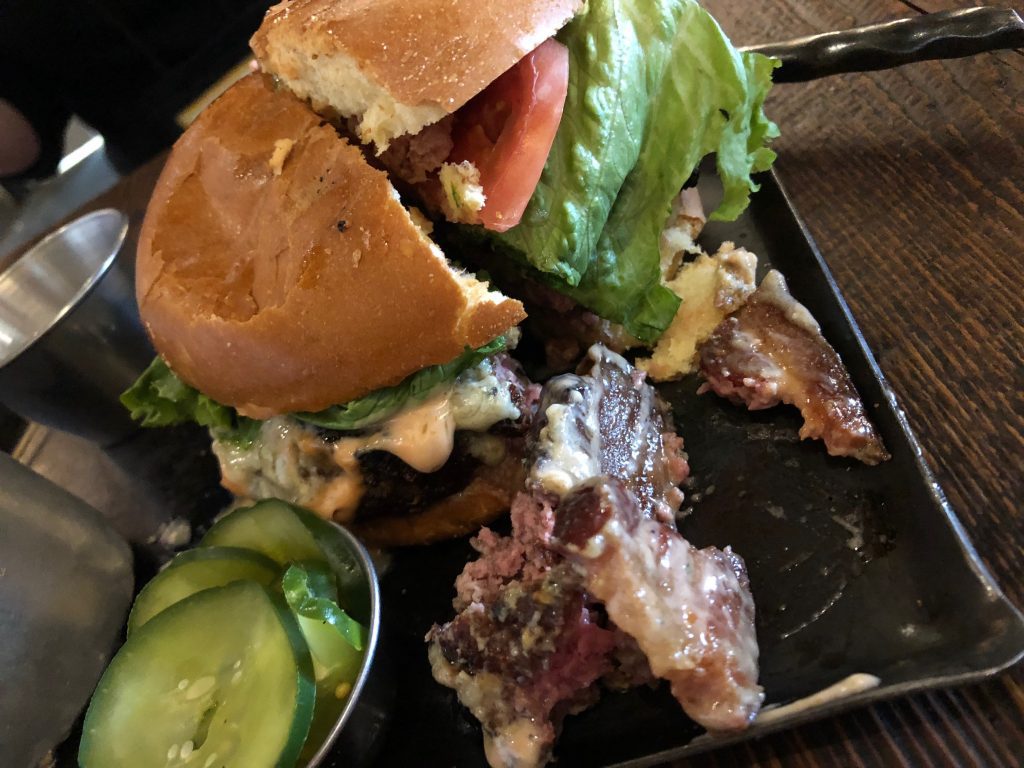 Uncle Jack's Meat House
Uncle Jack's Meat House located in Duluth, GA is tailoring its menu to meet today's interest in natural, organic and sustainable ingredients. Uncle Jack's is a carnivore dream.
Burgers, steaks, lobster, and bacon (yes, BACON!), oh my.
For non-carnivore friends, no worries, Uncle Jack's offers some delightful salads and veggies sides.
More Information
Need more ideas of fun things to do, places to eat and where to stay?
Be sure to check out Explore Gwinnett.
I'd like to thank Explore Gwinnett for hosting my visit. All thoughts and opinions are my own.
Pin Gwinnett County Travel Guide To Pinterest: