Whiskey is one of my favorite liquors to use around the holidays as it has that amazing nutty spicy flavor.  Also there are so many choices and variations of whisky in the market that you can never go wrong when choosing one.  That being said many of my friends and family don't like to drink whisky on the rocks, so I am always looking for a wonderful mix of flavors to highlight the whisky, but also make a fabulous holiday cocktail that everyone will want to drink. So this year I have created the Cran-Raspberry Whiskey cocktail.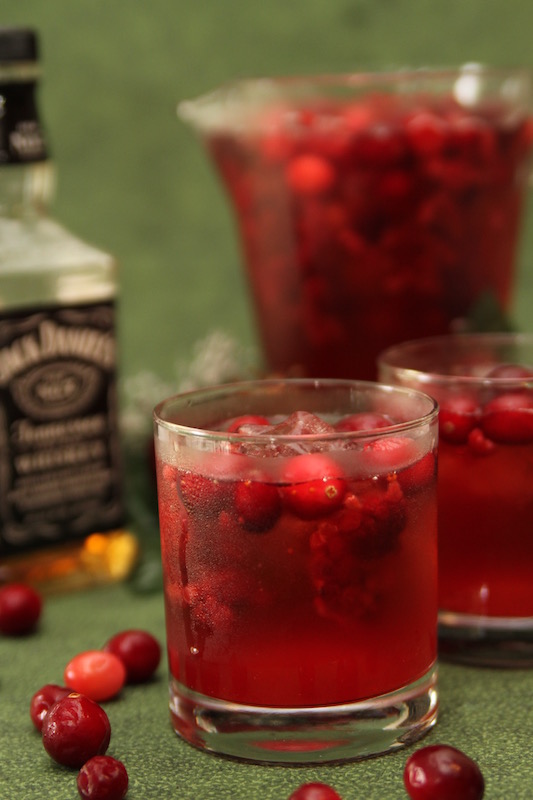 Luckily, raspberries are available year round in the grocer's freezer section, or if you were lucky enough to freeze from the summers farmer's markets, so you you can make this delicious cocktail any time of the year.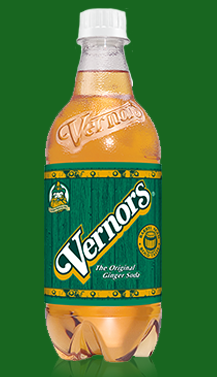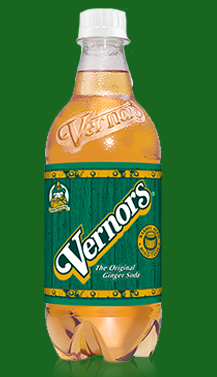 We prefer Vernors Ginger Ale to make this cocktail, but that is mostly a Michigan pop/soda/coke (depending on what part of the country you are from) so if you can't find Vernors use your favorite brand.
Cran-Raspberry Whiskey Cocktail Ingredients
2 cups of Ice
3/4 cup of your favorite Whisky
Vernors Ginger Ale
Cranberry Simple Syrup (recipe included below)
Raspberry (Frozen or Fresh)
Cranberries (Frozen)
Cran-Raspberry Whiskey Cocktail Directions
In a 34oz pitcher add 2 cups of ice, 1/2 cup of raspberries and 1/2 cup of cranberries.
Add 3/4 cup of your favorite whiskey.
Add 1/3 cup of cranberry simple syrup
Fill the pitcher with ginger ale and mix well with a stir stick.
When serving I like to add some extra fruit to each glass.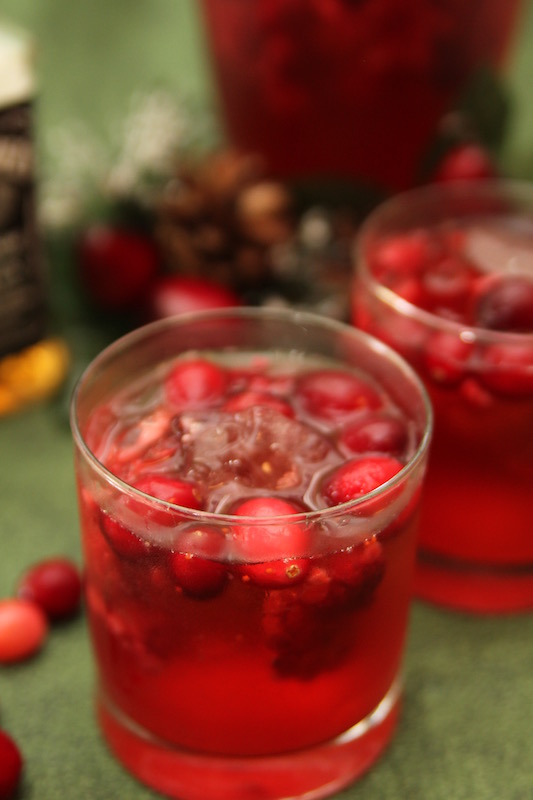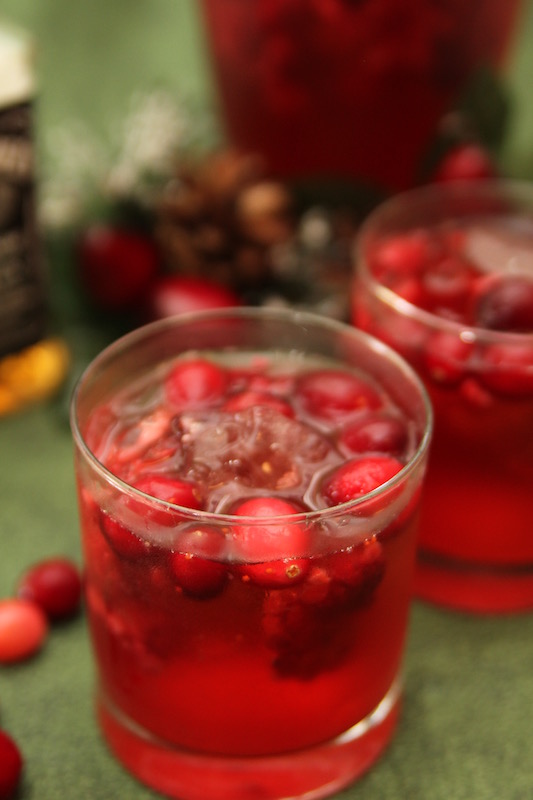 Cranberry Simple Syrup
In a small sauce pan combine 1 cup of water, 1/2 cup sugar and bring to a boil and allowing sugar to dissolve completely.  Once sugar has dissolved turn heat down to a medium simmer and add 1/2 cup of cranberries, continue simmer for 10 minutes to allow the cranberries to flavors the syrup.  Cranberries will most likely break apart during this process.  Remove from heat and allow to cool.  Once the syrup has cooled use a fine strainer to remove cranberry pieces from your syrup.