Head as far west as you can in Texas and you'll land in El Paso, the boot making capital of the world.
Known for their impressive collection of bootmakers and boot brands El Paso offers a girlfriends getaway that you won't soon forget.
There is shopping, hiking, theater, good food, history and memories waiting to be made.
WHERE TO STAY IN EL PASO
Book your room at the Hotel Indigo in downtown El Paso. The hotel is within easy walking distance to many of the downtown attractions and restaurants.
Plus the hotel offers inexpensive valet parking, comfortable rooms, and in-room dining.
We had a large 2-room suite complete with sitting area and two queen beds.
Hotel Indigo was the perfect base for our El Paso adventure.
YOU GOTTA GET THE BOOTS
Ok, you're in the boot making capital of the world, you absolutely can not leave without a pair of boots.
Save up the pennies or brush off the credit card because good boots are an investment, but they are completely worth it.
Expensive boots are going to be comfy, stylish and last a lifetime.
We shopped at the Lucchese Boot Store and had a really hard time deciding on only one pair but we eventually made it happen.
If our budget would have stretched we would have bought more boots at Rocketbuster Boots.
Rocketbuster Boots start around $5,000 a pair but they are each custom designed and handmade (from the stitching to the painting) just for you.
Even if your budget doesn't stretch to Rocketbuster you can still pop into the shop if they are in.
Be sure to check on the largest pair of cowboy boots that is in the Guinness Book of World Records and maybe place a deposit on a pair of boots for you.
The workshop is in a nondescript, brick industrial looking building with no markings on the door. If you see a metal door that looks like it goes into an old building you're in the right spot.
GO ON A HIKE
If you've never hiked in the mountains around El Paso before have no fear because GeoBettyTours can help you out.
Don took us on an easy photo stroll in Franklin Mountains State Park. He showed us some great spots and pointed out the flora and fauna that was just starting to bloom.
It is hilly terrain so you'll want to wear good hiking shoes and make sure you pack water AND drink it.
Staying hydrated is key when hiking in the mountains.
Don also offers mountain biking tours (his favorite way to explore the parks) so if you prefer that is definitely an option.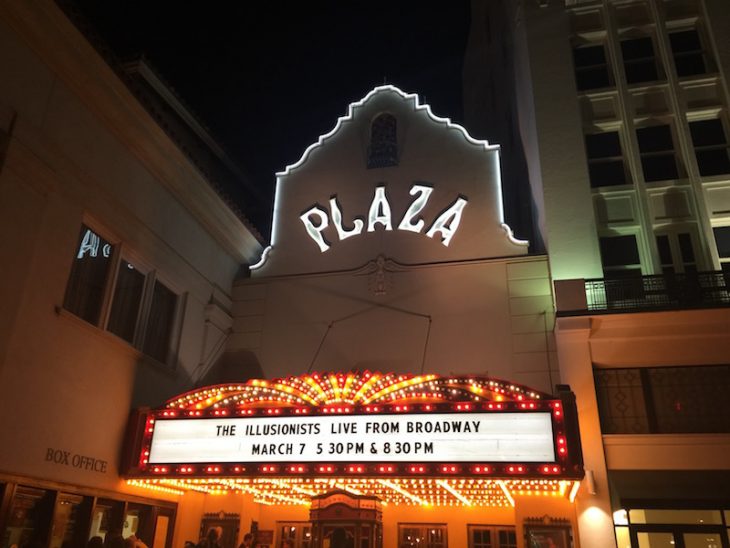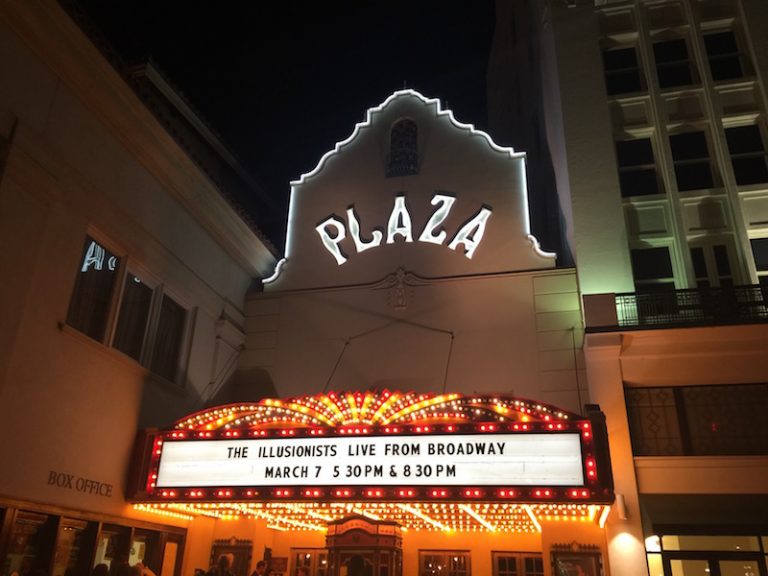 SEE A SHOW
The Plaza Theater has been restored to its 1920's glory and is a great spot to take in a show.
I don't think there is a bad seat in the house and when it comes to Broadway shows a good seat is important.
Try to plan your visit to El Paso around one of the many shows that are happening at the Plaza….it will be worth it!
TAKE A BITE OUT OF EL PASO
No trip would be complete without some really good eats and El Paso has good eats in spades.
Everything from fine dining to casual is available and a combination of both makes a girlfriend getaway very filling.
A couple of must-eats include everyone's favorite L&J Cafe for the best Mexican food (imo), Anson 11 for pre-theater dinner, and Ripe for a delightful farm to table lunch.
FOLLOW THE MISSION TRAIL
There are a number of mission churches and cultural stops along the Mission trail.
We took a quick tour of a handful of the missions and a cultural museum and loved it.
The beautiful white missions (aka churches) each have a unique history and lovely interiors.
Plan on spending at least 3-4 hours exploring the Mission trail.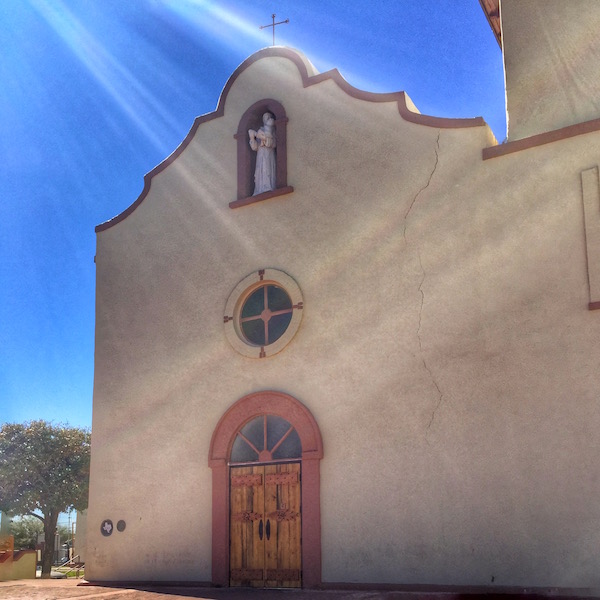 If the sun is shining just right and the skies are that gorgeous Texas blue you end up with a memorable photo like this.
THE MORE YOU KNOW
El Paso makes a great destination for a girls weekend getaway.
We didn't make it to any spas but I'm sure there are plenty in the area if you'd like to add that to your itinerary.
Add a few extra days to your weekend escape and take a few day trips from El Paso to Mesilla, New Mexico and White Sands National Monument.
Find more information at:
disclaimer: I was a guest of VisitElPaso, all thoughts and opinions are my own.
***PIN ME***