Swansboro, NC is a small, charming community nestled along the banks of the White Oak River and the Atlantic Intercoastal Waterway near Jacksonville, NC in Onslow County.
At first glance, it looks like there isn't much to do there.
Main Street is just a couple of blocks long and all appears pretty calm and quiet.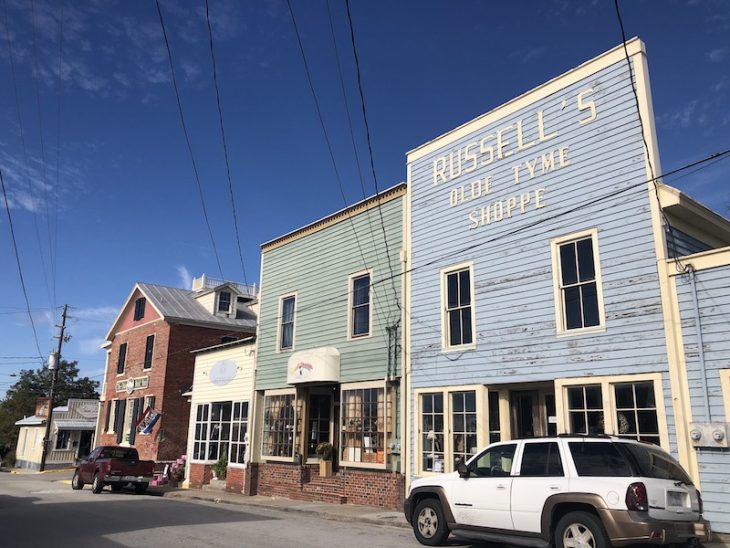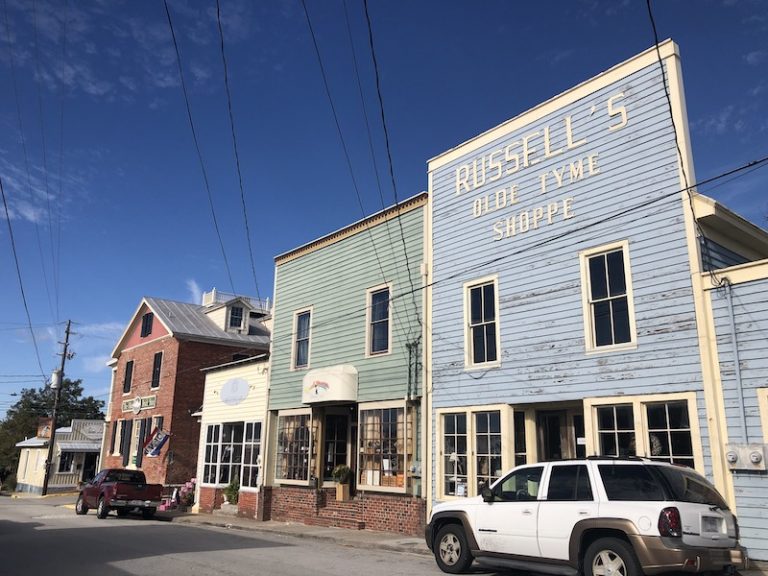 As with most things, looks can be deceiving and you might just be surprised by what you discover in Swansboro.
Let me set the scene.
Swansboro is a bit of a peninsula surrounded by the White Oak River and the Intercoastal Waterway with the Atlantic Ocean a short jaunt away.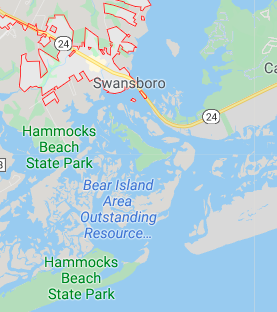 Busy Highway 24 cuts through the area and my guess is most people just fly by in their rush to get where ever they are going never taking the opportunity to stop and check it out the area.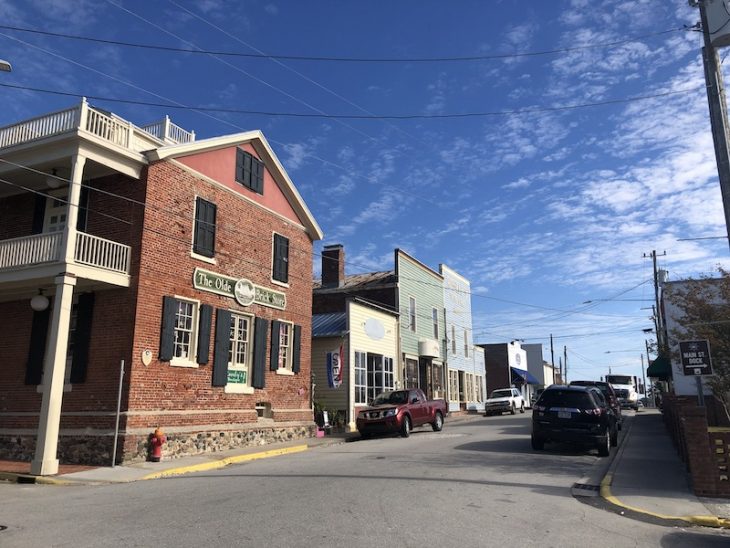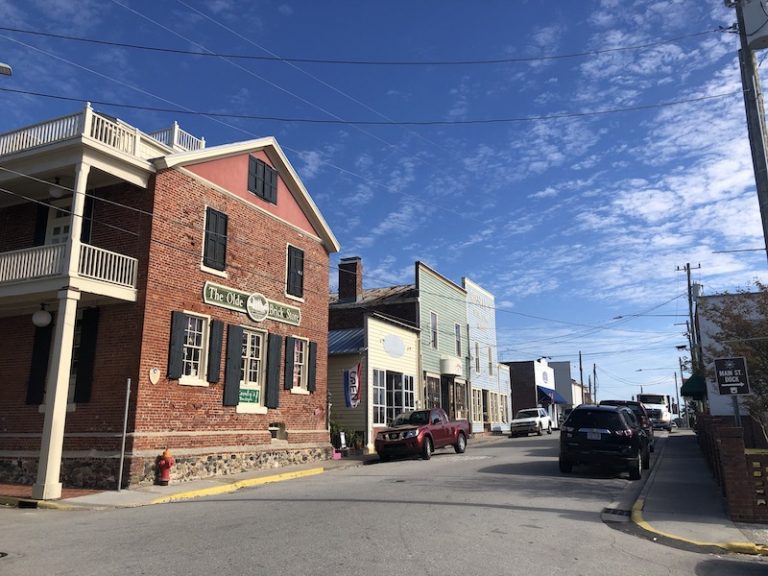 Honestly, unless you're in the know you might not think there is a reason to delay your travels.
But, I'm going to encourage you to not only stop here but to make Swansboro, NC your next vacation destination.
Yes, the ever-popular North Topsail Island is nearby with its high rise condos and oceanfront location which is lovely.
However, Swansboro offers incredible restaurants and outdoor activities all within a short walk of your vacation rental.
How To Make The Most Out Of Your Vacation To Swansboro NC
Swansboro, NC is the perfect 2-night getaway for families, couples, or friends. There is something for everyone within a few short blocks.
Location, Location, Location
The location, which is mostly surrounded by water, is perfect with lovely water views of the White Oak River and Intercoastal Waterway.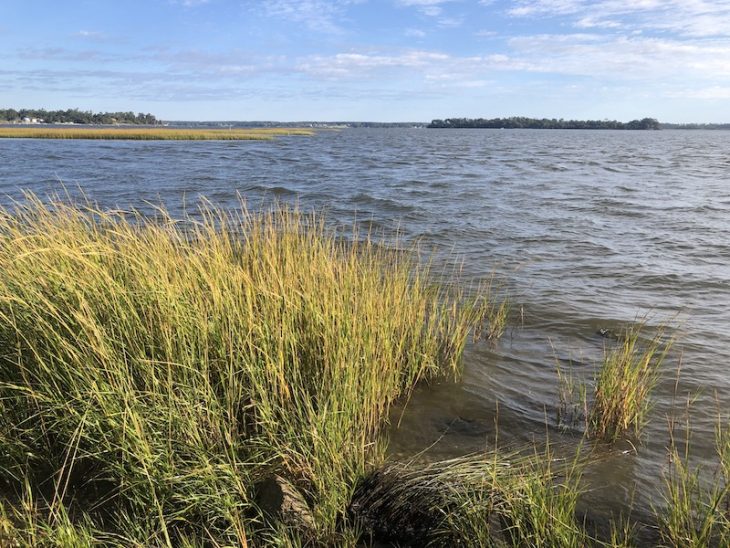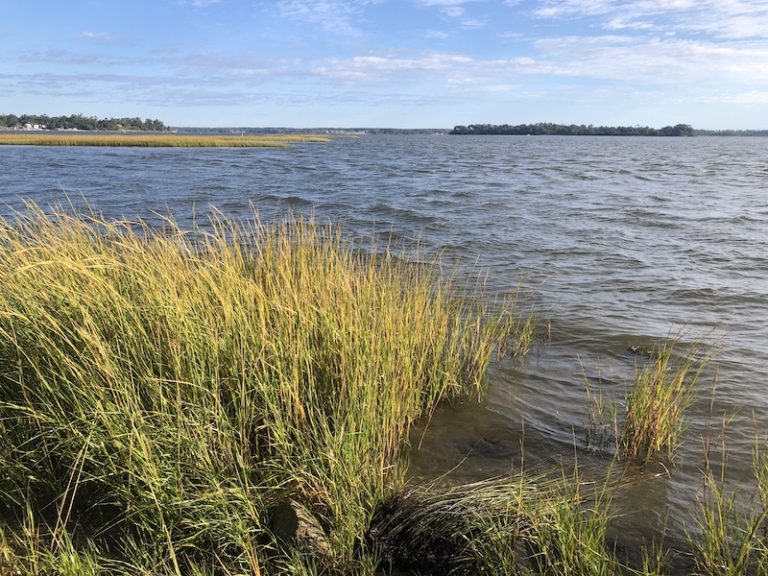 No, you won't have the crashing waves of the ocean, which is very close by, but the water views are lovely none the less.
If you're lucky, you'll still get to watch dolphin frolic and play in the water. In my opinion, that is one of the best things when visiting the coast.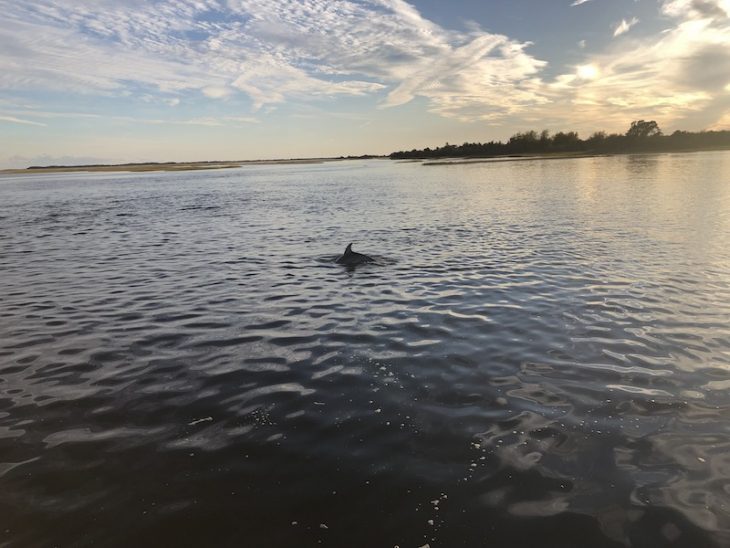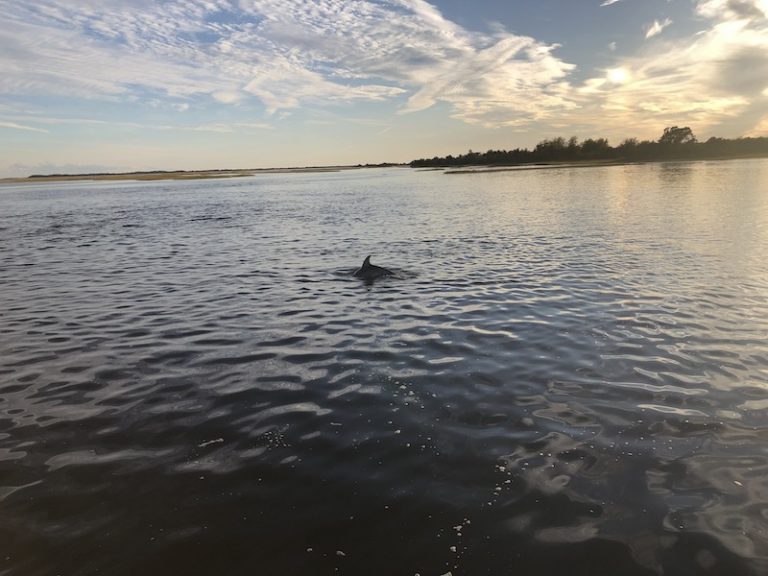 Even though there isn't a beach in historic Swansboro you can still spend time at the water. A boardwalk goes along the water and under Highway 24 to Bicentennial Park.
If you're looking for beach time keep reading because there is the perfect way to make this happen.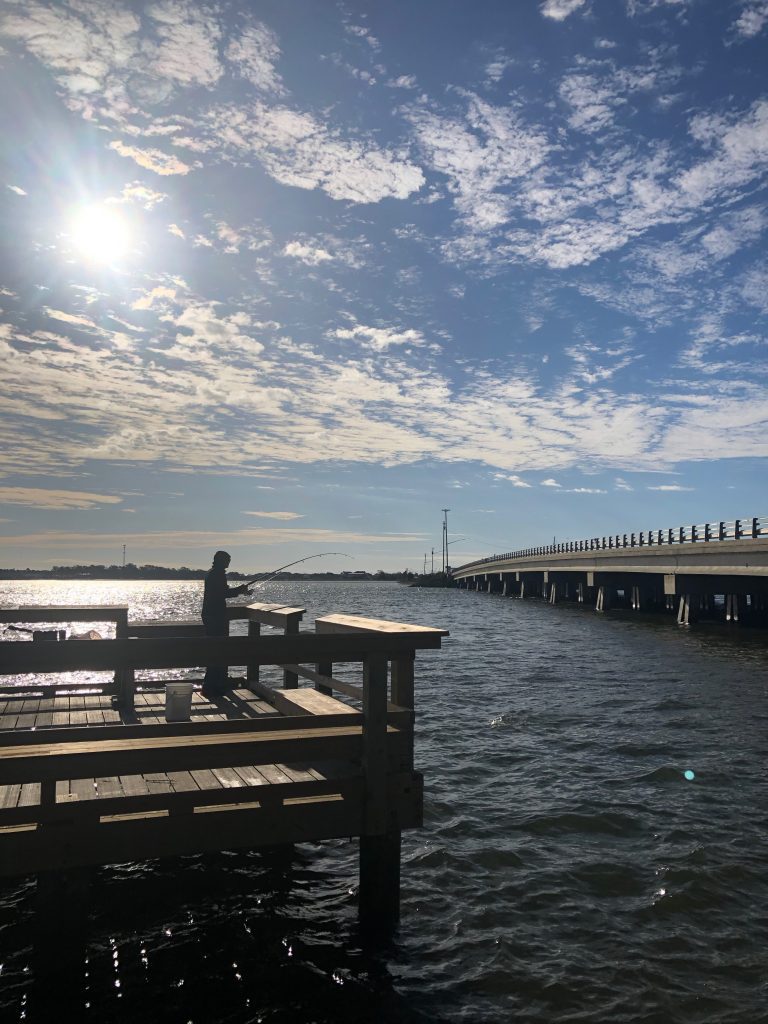 At the park, watch fishermen pull in their daily catch, launch your kayak or sit outside and enjoy a cup of coffee while watching the world go by.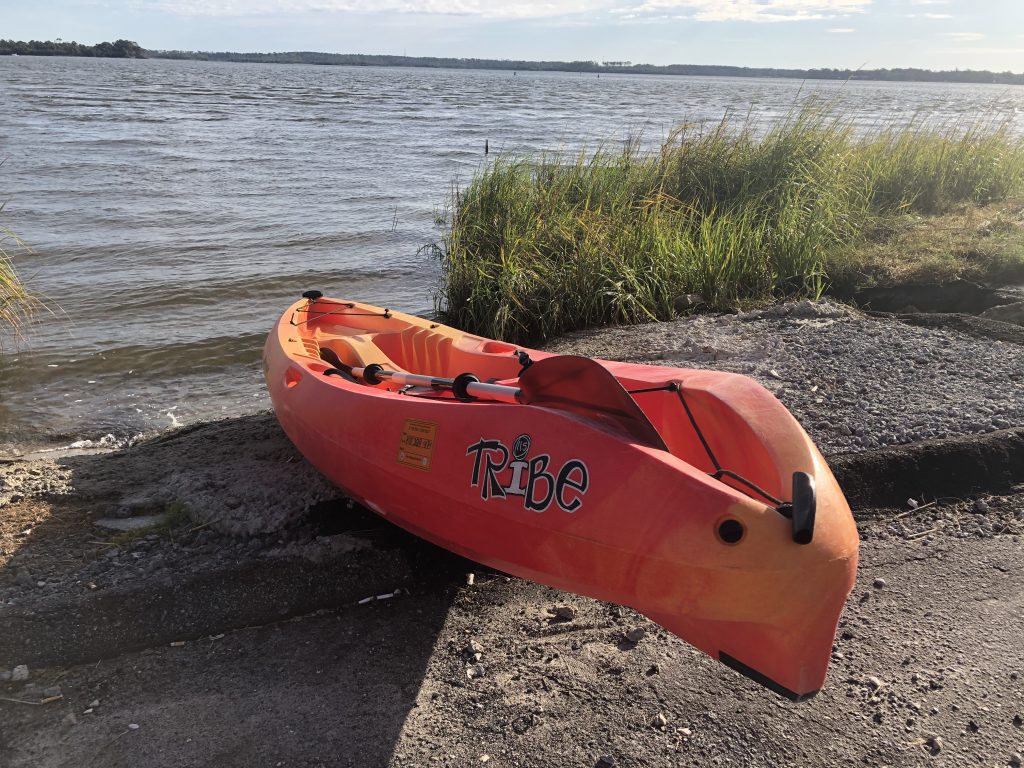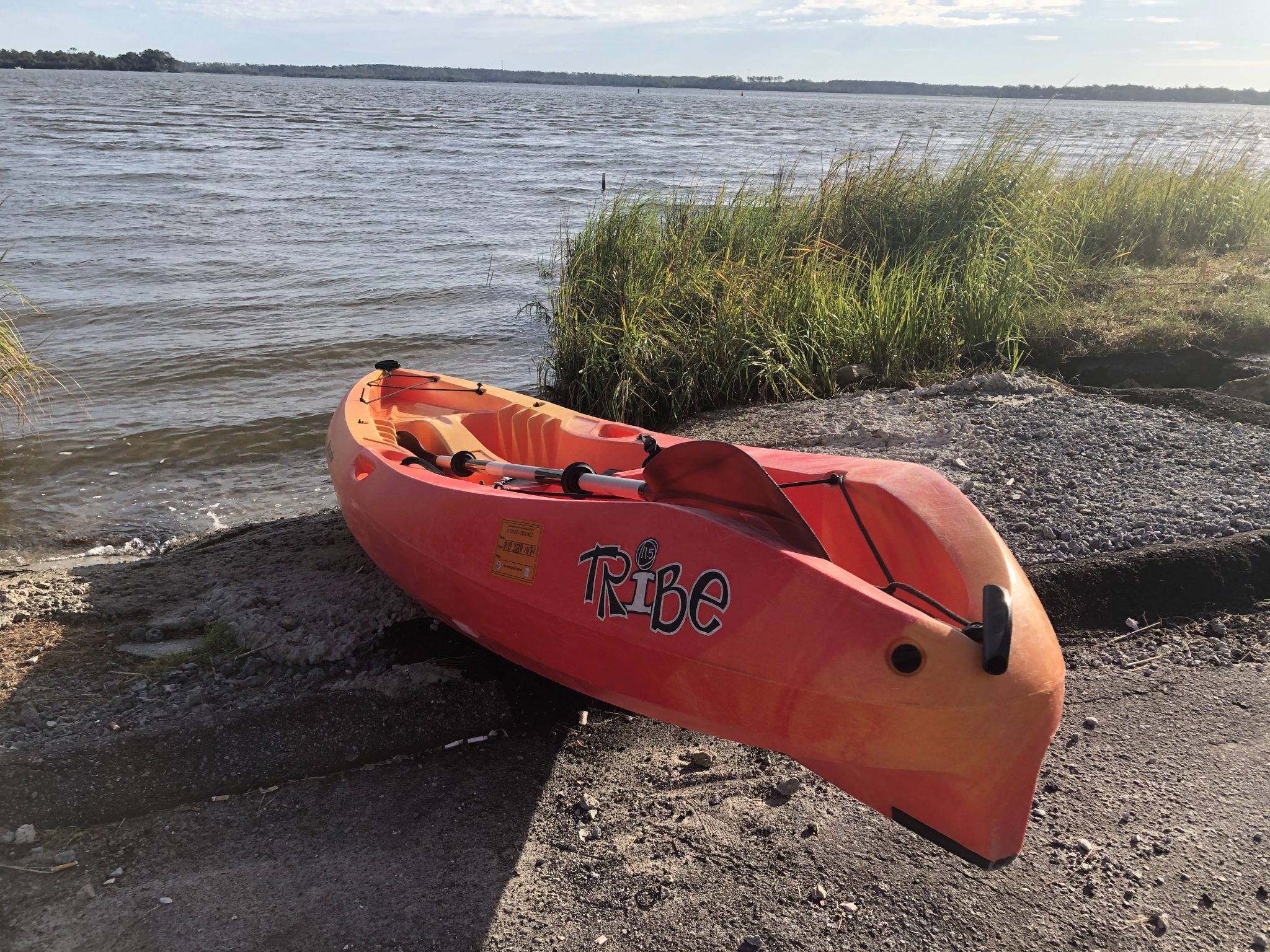 The park offers benches, restrooms, and fishing dock.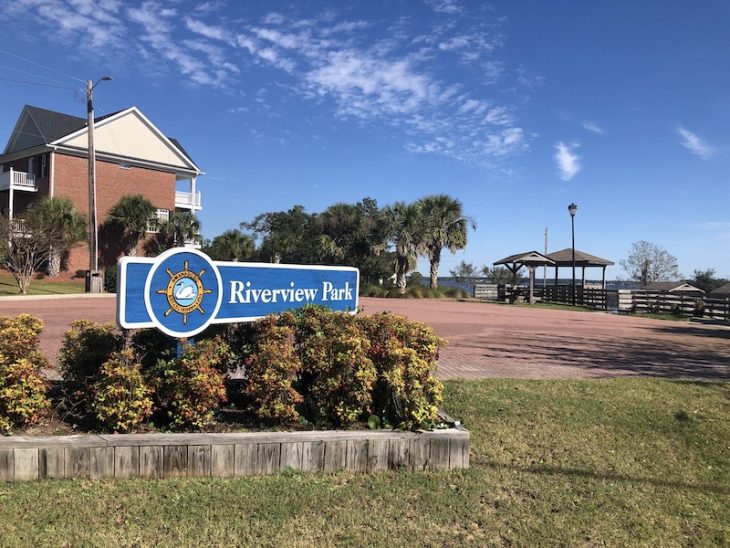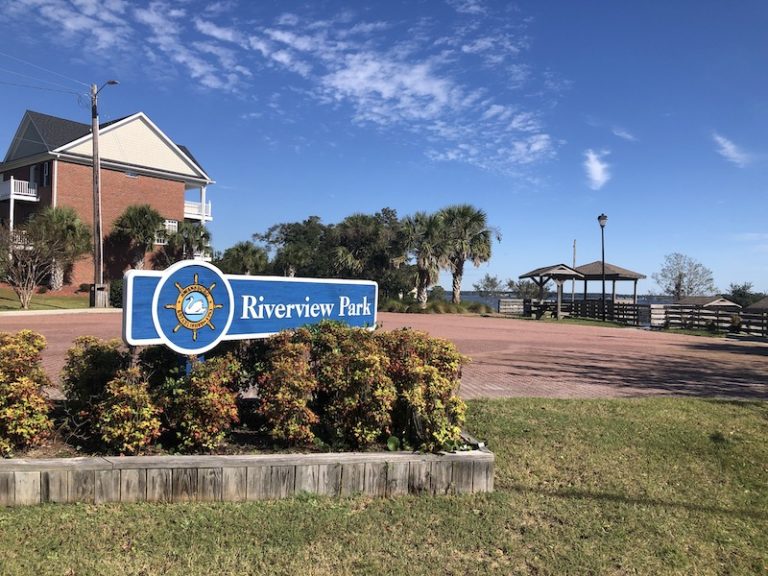 A short walk away is Riverside Park with elevated boardwalks along with White Oak River and impressive views of Jones Island which you can kayak to and explore.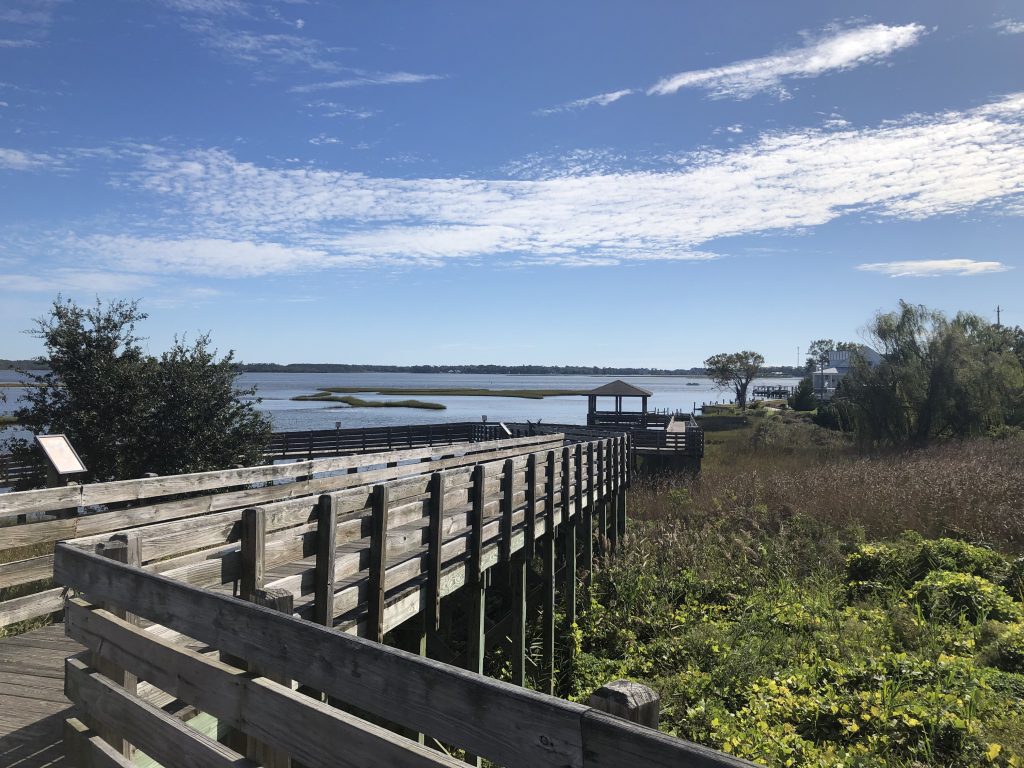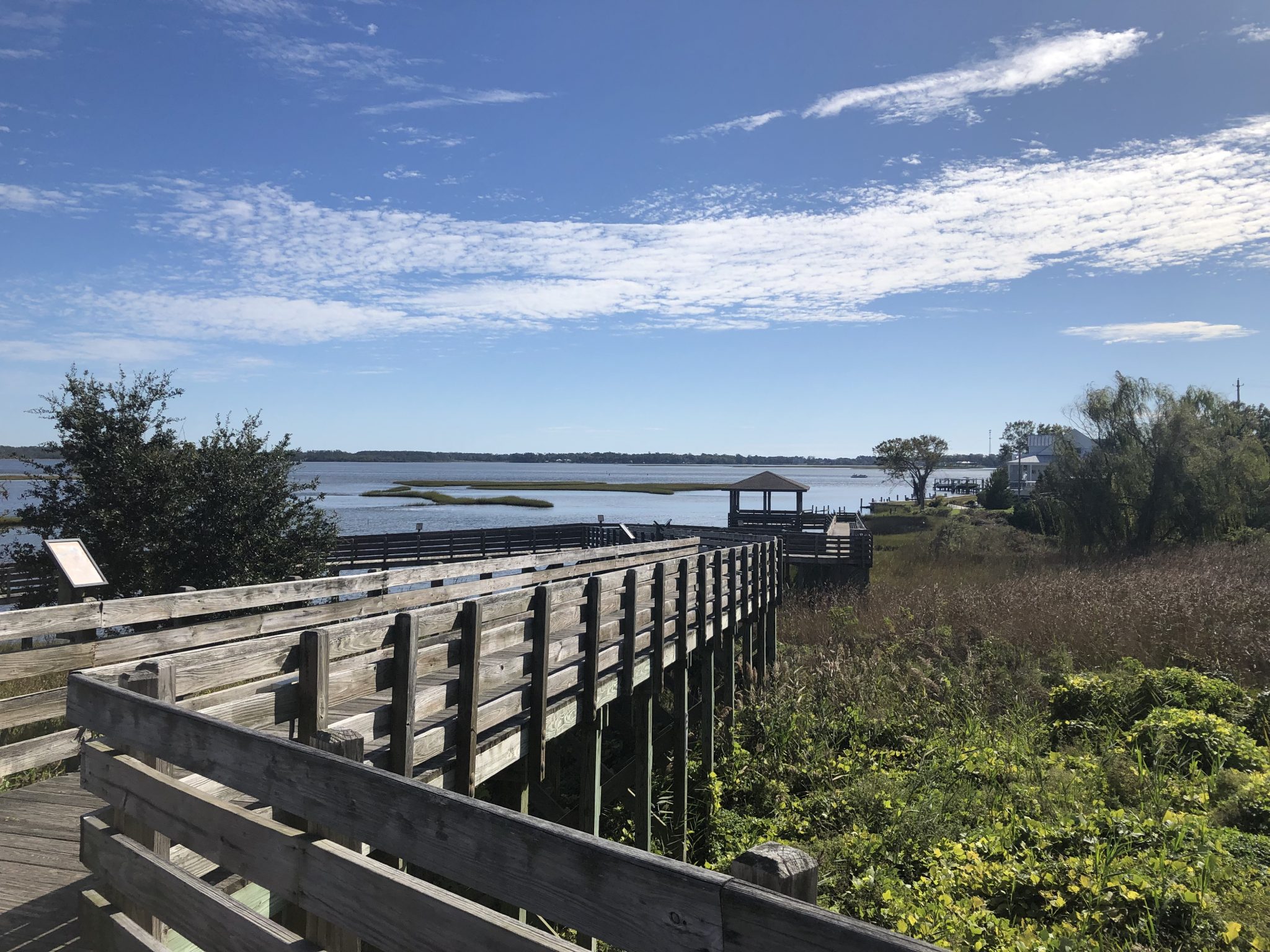 Interpretive signage about the coastal environment is along the walkways. it's a great place to let the kids run and play.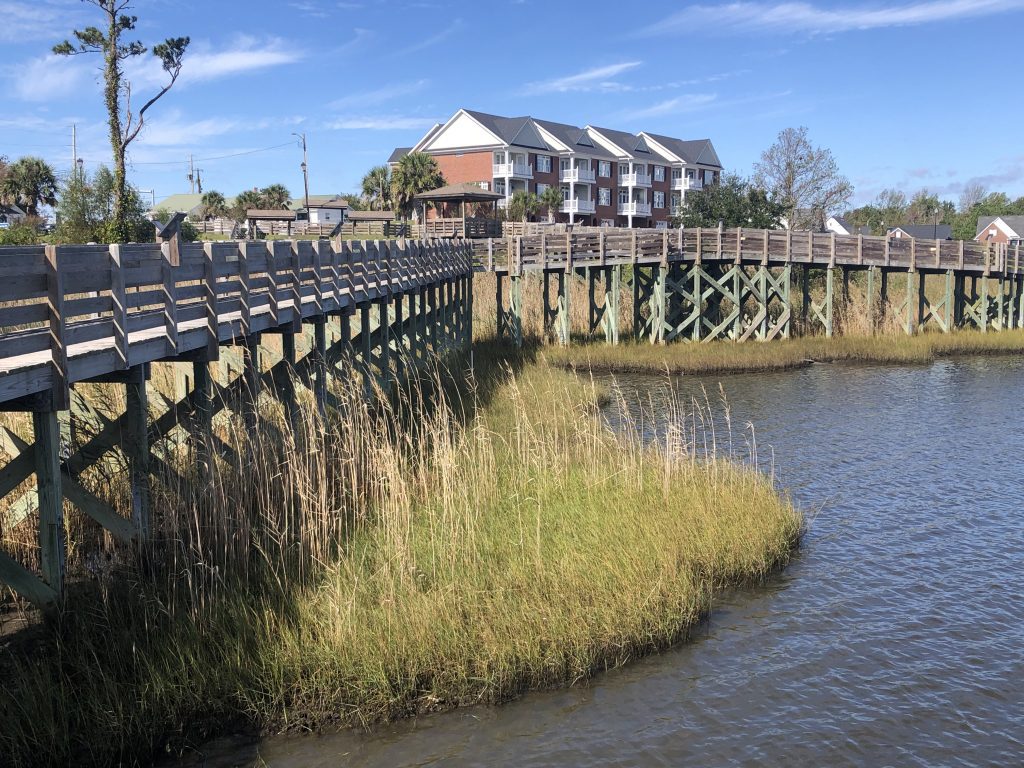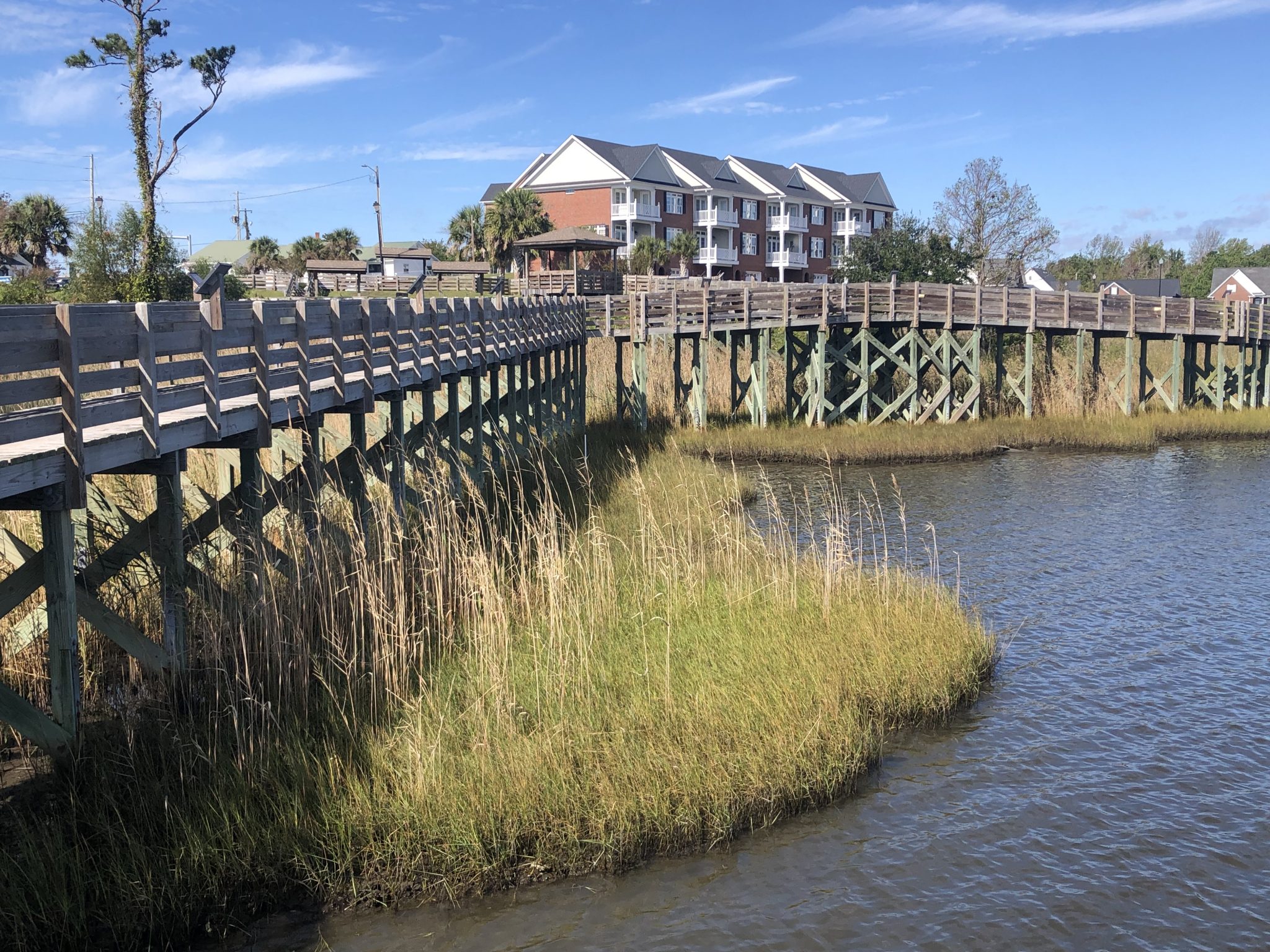 For my geocaching friends, there is a geocache located at this park. It's a nice sized, well-maintained cache and fairly easy to find.

Stroll Main Street
Stroll along Main Street and you'll find a number of boutique shops for fashion, home decor, souvenirs, and the popular Candy Edventure.
There are also a number of photo opps available along the street.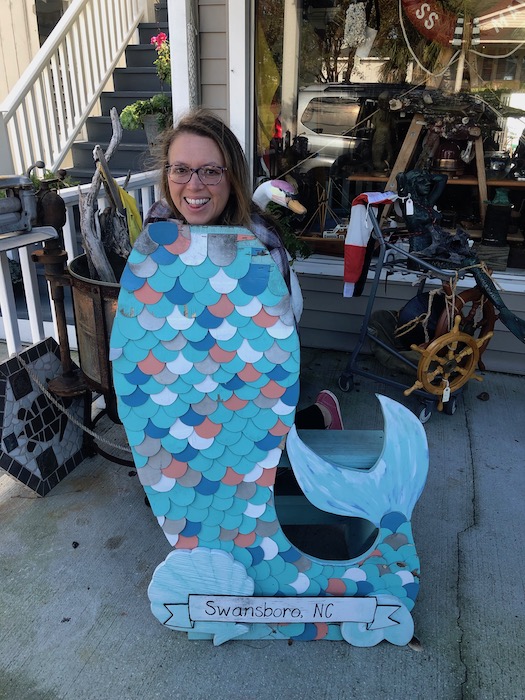 Pretend you're a mermaid.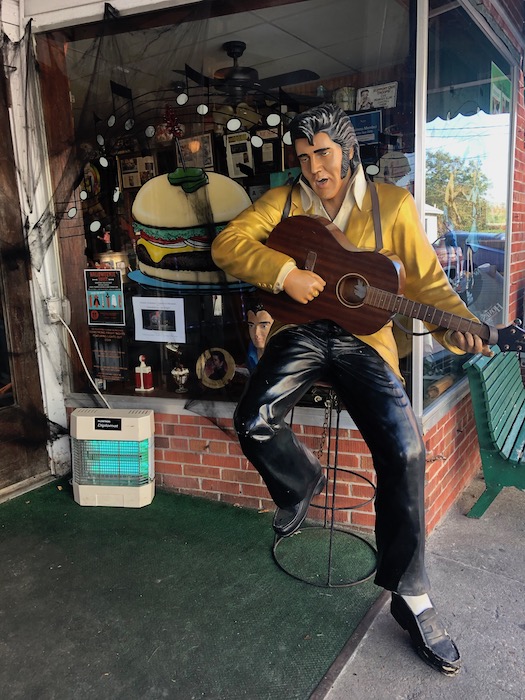 Hang out with Elvis.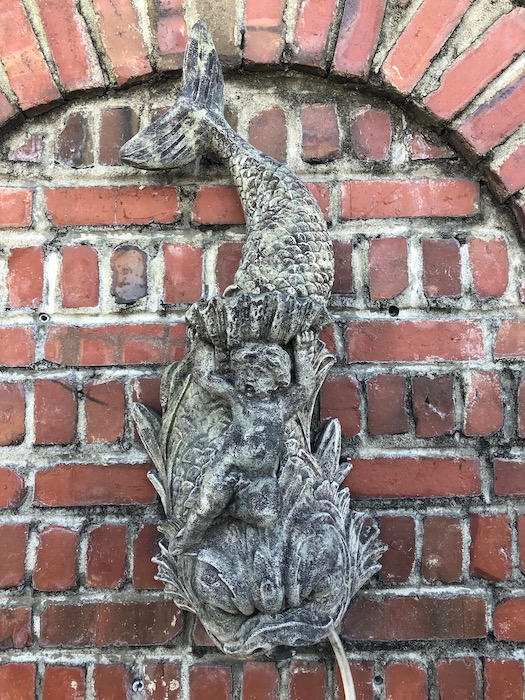 Look for unique features on buildings like this fish head fountain feature.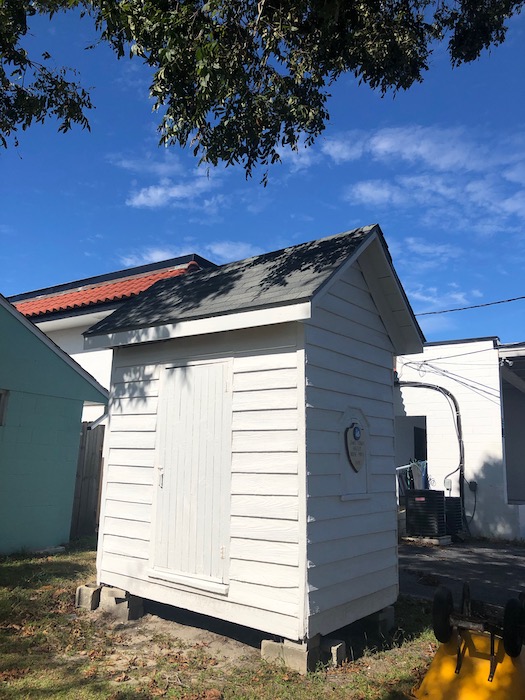 Only In Onslow – Bartley House Privvy
Only in Onslow will you find a building that has been a conversation piece for decades.
There is a number of opinions if this was used as an outhouse, post office, or milk house.
Regardless, its a pretty interesting piece of history that has stood the test of time and hurricanes.
When you're in Swansboro take the time to check out this building and make your own decision on what it may have been used as.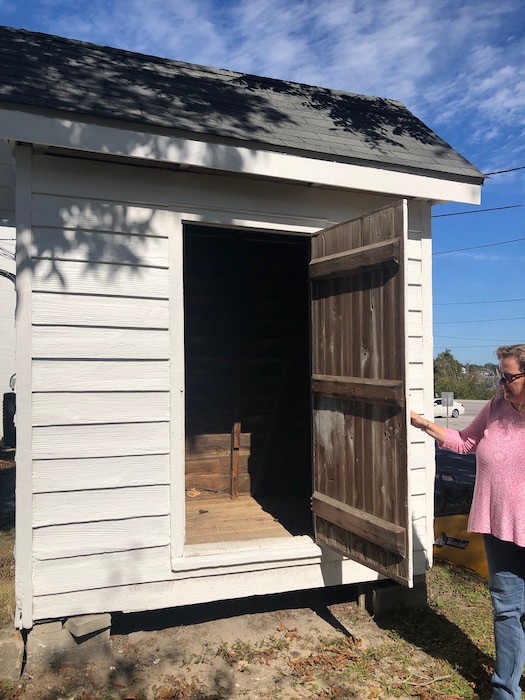 From the Swansboro Historic Site:
"The Bartley House Privy sits on the west side of Moore Street near the corner of Elm, on what may have been the edge of James Thomas Bartley's property–a stones throw away from his old "spring house."

According to the Swansboro Historical Association brochure, "Older residents suggest that the building once served as a post office and was located on Front Street. An architectural historian remarked on its similarity to milkhouses.

Note the guilded-age 'vents.' Privy, post office or milkhouse, this building is a Swansboro conversation piece."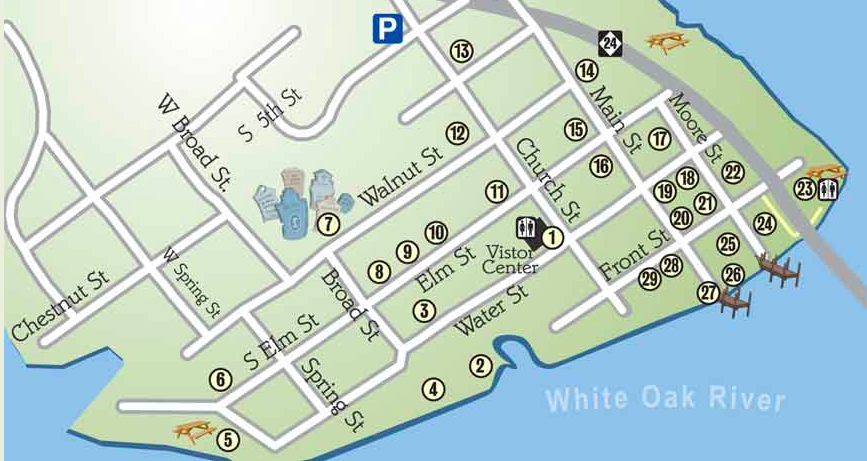 Historic Walking Tour
If you're interested in visiting more historic sites be sure to take the self-guided Swansboro Historic Walking Tour.
There are 29 stops on the tour and most of the buildings on the tour are marked with a sign.
Outdoor Fun On The Water
If you love being on the water Swansboro is THE place to be.
From kayaking and paddleboarding to beachcombing to taking a sunset cruise it can all be found here.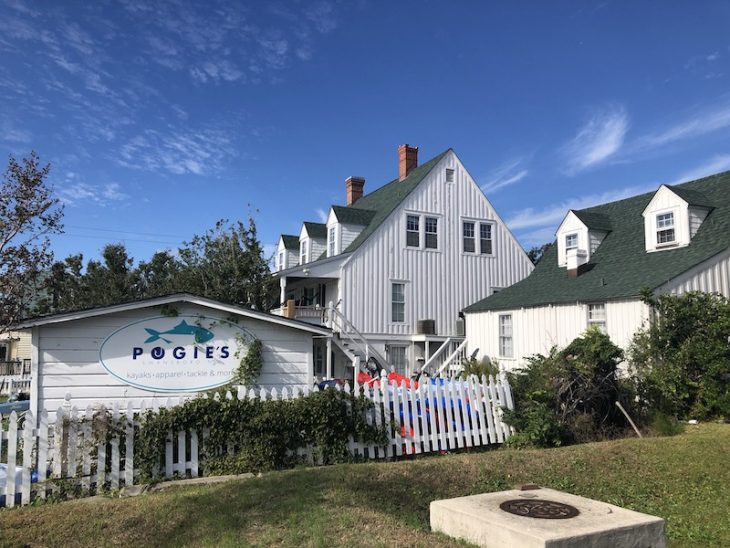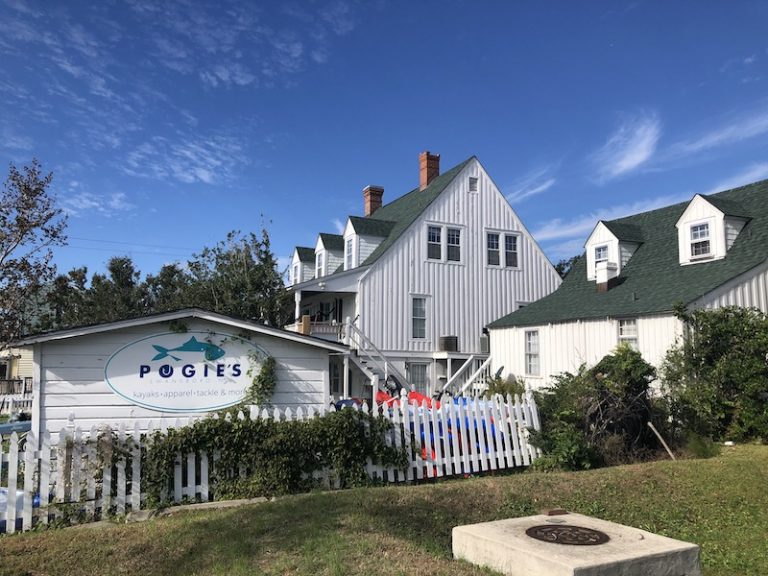 You can launch kayaks from Pogies, they have a lovely kayak launch system that makes it super easy to get on and off the water.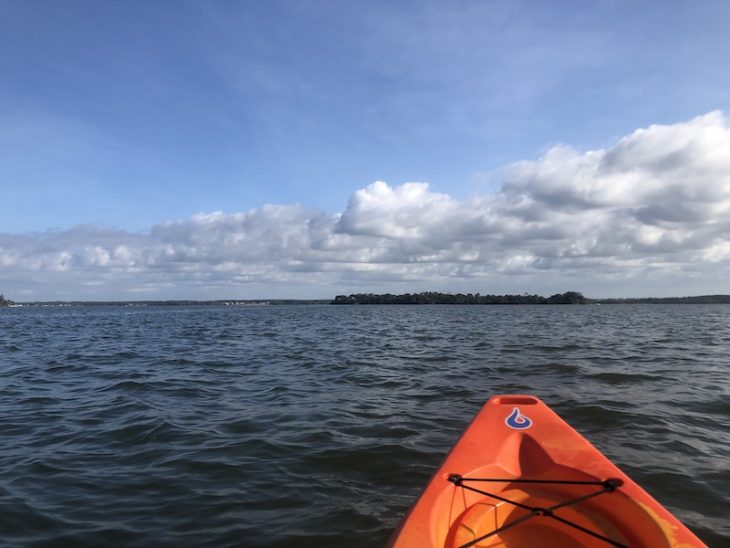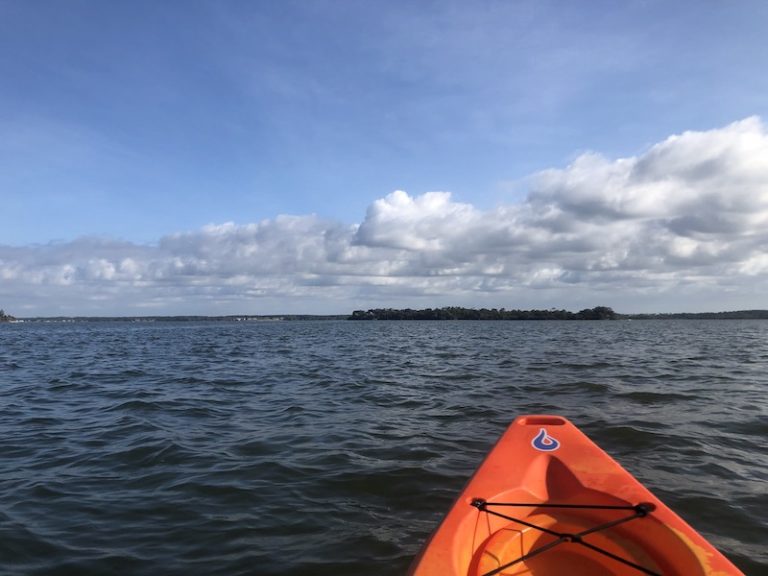 Pogies will supply the kayaks, and guide and or maps depending on your level of experience and adventure.
Kayak through marshes or over to Jones Island where you can get out and explore.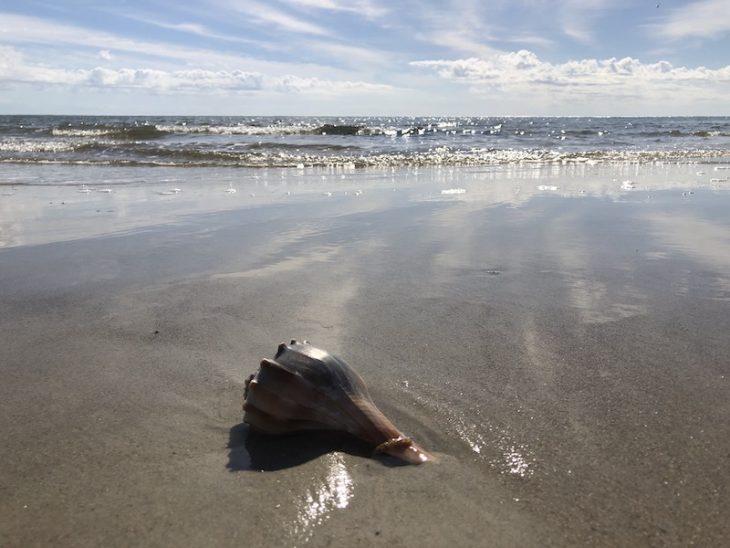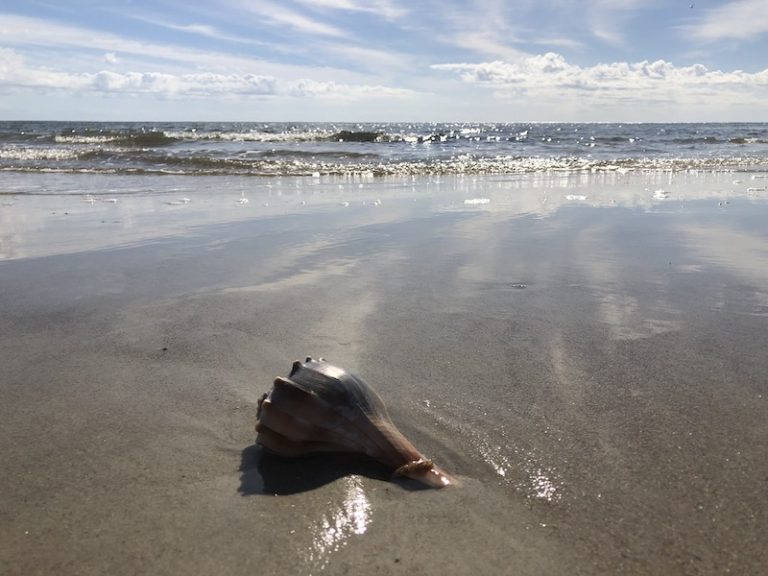 A block away is a city dock where you can hop aboard Captain Darryl's Marsh Cruises skiff for a one of a kind adventure to look for seashells, sand dollars and sharks teeth.
This is also a great way to spend time at the beach.
Marsh Cruises takes you to Bear Island that is a sandy white beach.
Since the tours are customized you can make arrangements to spend more time at Bear Island.
The cruises last 3-4 hours and have a max capacity of 6 people which is perfect for finding treasures from the sea.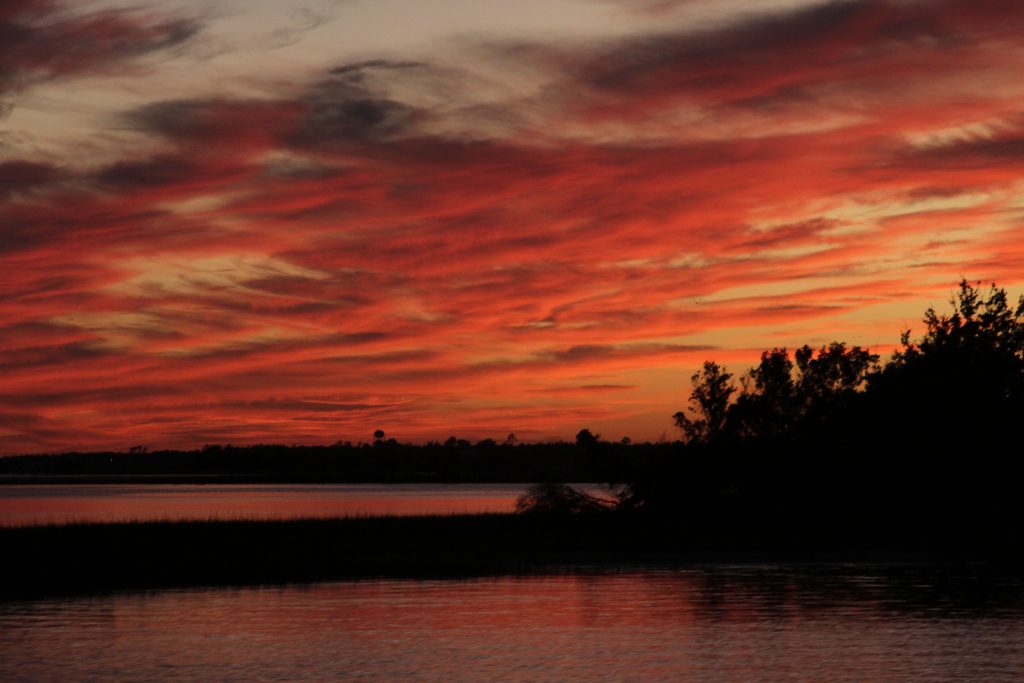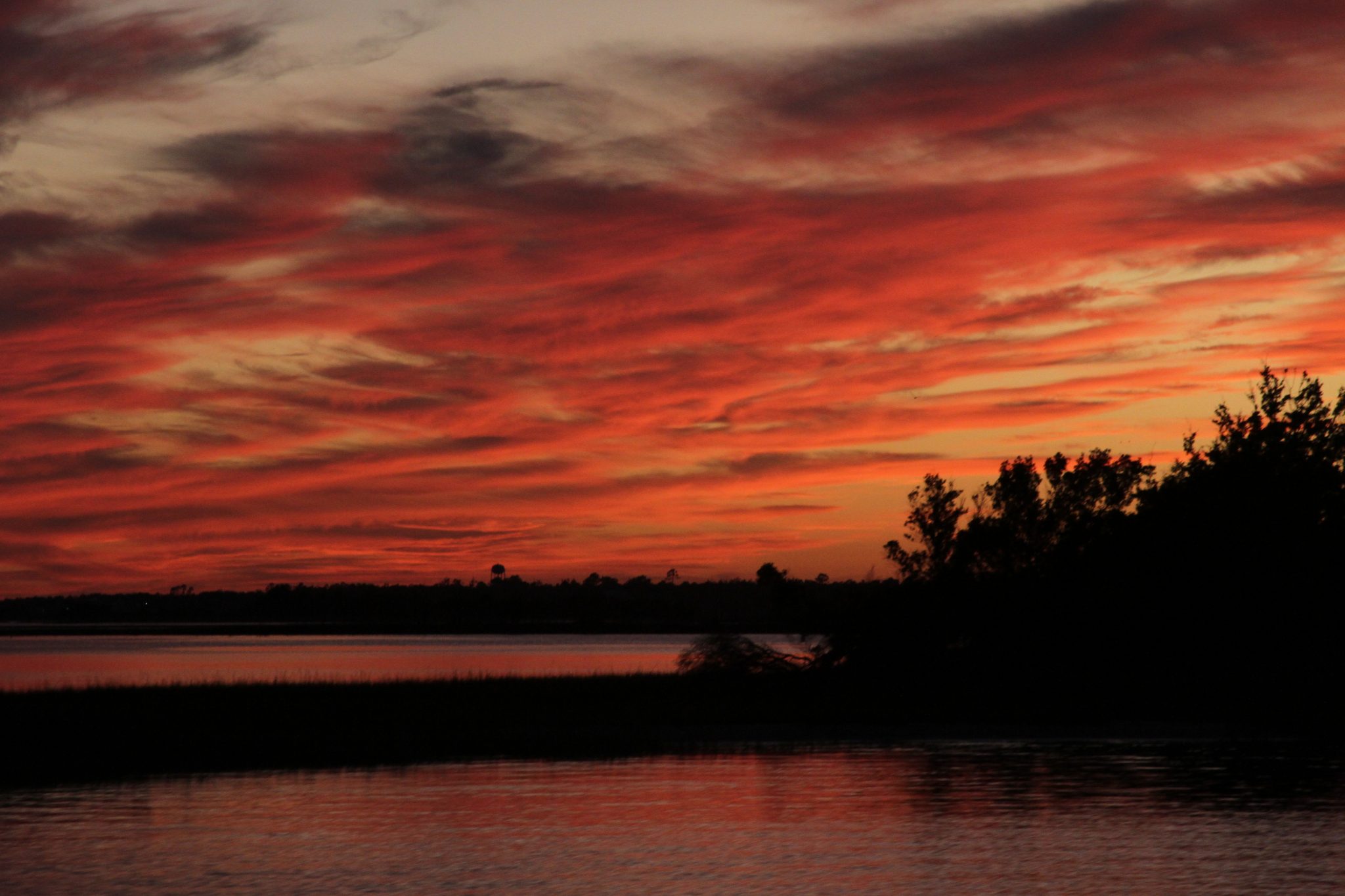 The Lady Swan offers up sunset tours from the same dock which is a lovely way to watch the day turn to night as the sun sinks below the horizon in a blaze of amazing colors.
The best thing is after any of your water adventures your vacation rental is a very short walk away to freshen up for dinner and a night of live music.
There is an entire article that goes into much more detail about Onslow County Outdoor Adventures!
Festivals by the Sea
Swansboro hosts a number of festivals and events throughout the year including the Mullett Festival, Swansboro Christmas, Christmas Flotilla, 4th of July Celebration and Arts by the Sea.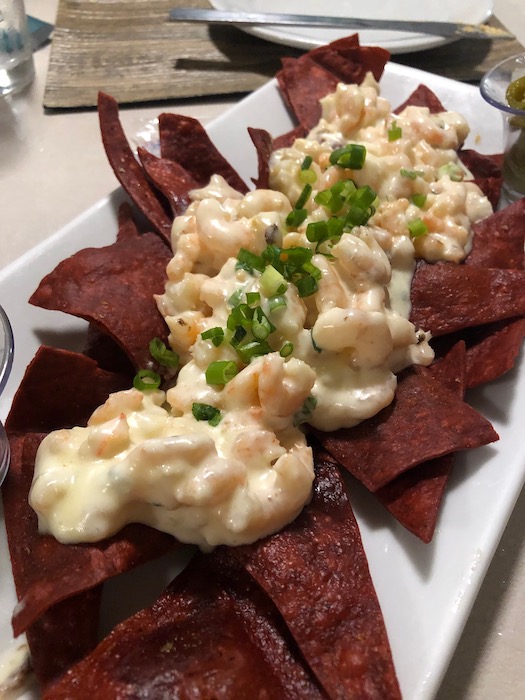 Where To Eat in Swansboro
From breakfast and brunch to amazing dinner places you'll easily find a place to dine in Swansboro.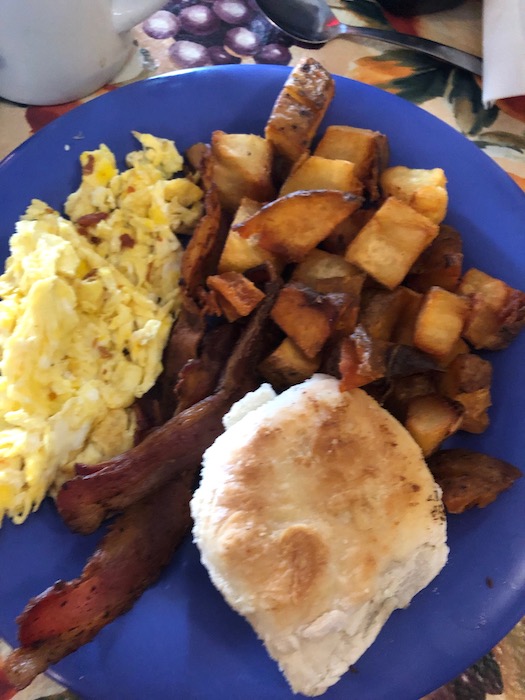 For breakfast check out Yanna's
If you're there on a weekend enjoy brunch at the Boro.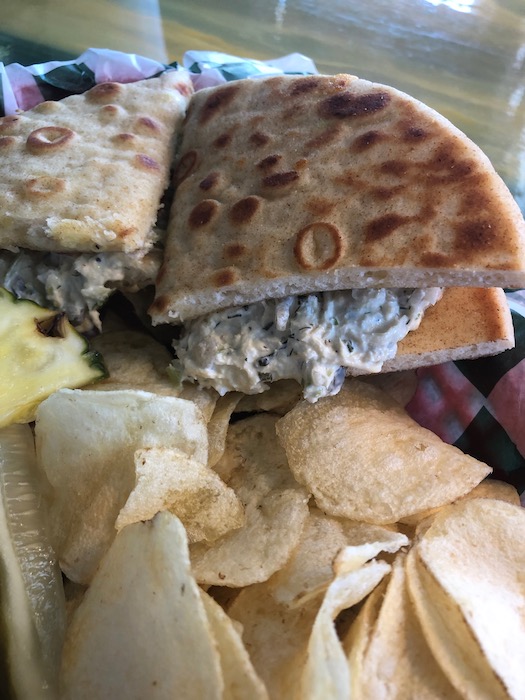 Dinner at the Saltwater Grille or Swansboro Food & Beverage.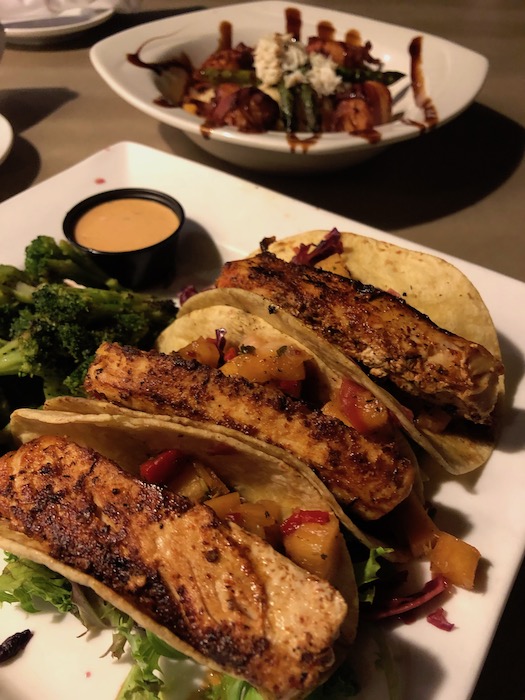 Many establishments have live music in the evening.
Simply walk down Main Street and follow the sound of music, pull up a chair and enjoy the evening.
I share more details on where to eat in Onslow County here.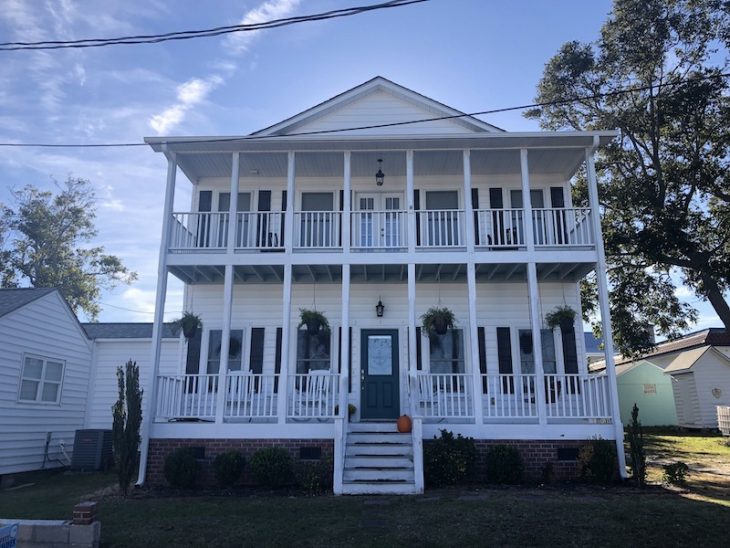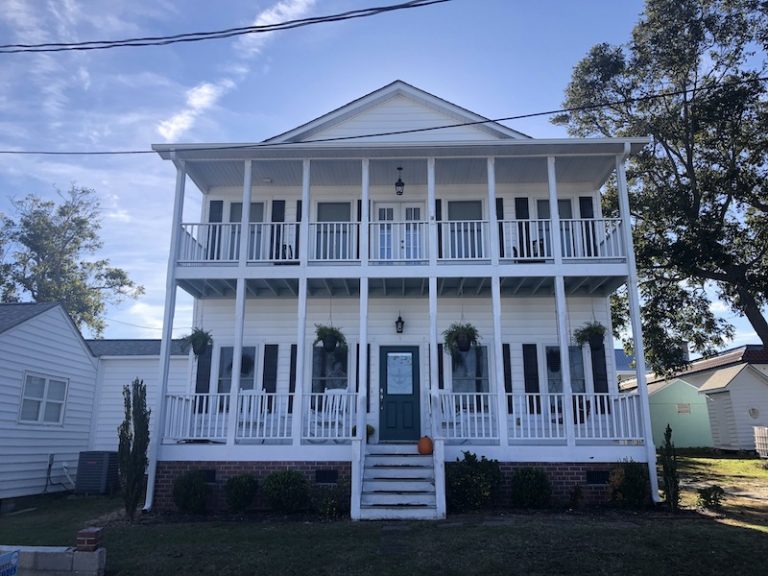 Where to Stay in Swansboro
We stayed at a vacation home, the Downtown Boro, that was a block from Main Street and all the fun things to do.
As an added bonus, the Bartley House Privy is in the side yard making it an extra cool place to stay!
The house offers up 4 bedrooms, 2 1/2 bathrooms and comes complete with everything you need to make your stay enjoyable.
The house sleeps 8 making it a perfect fit for family, friends, or small groups.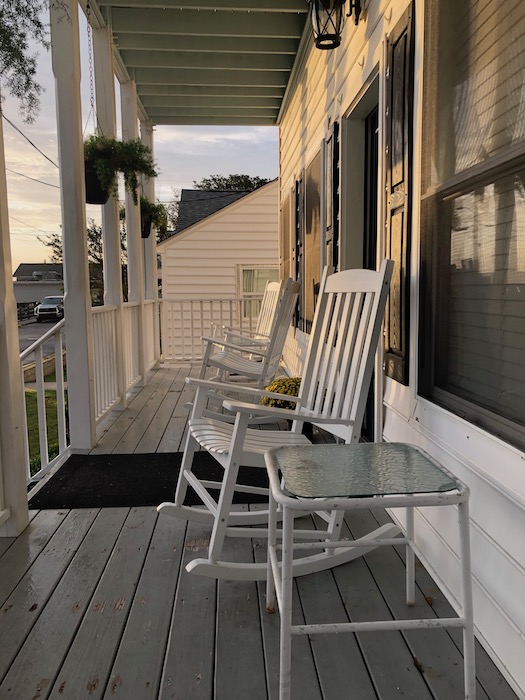 The front porch and 2nd story balcony were my favorite "rooms."
They both offer incredible sunrise views and the perfect place to enjoy your morning cup of coffee or evening glass of wine.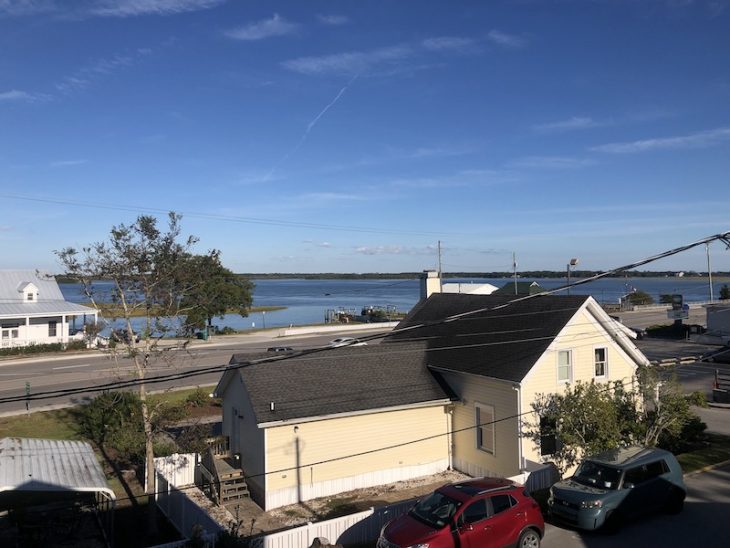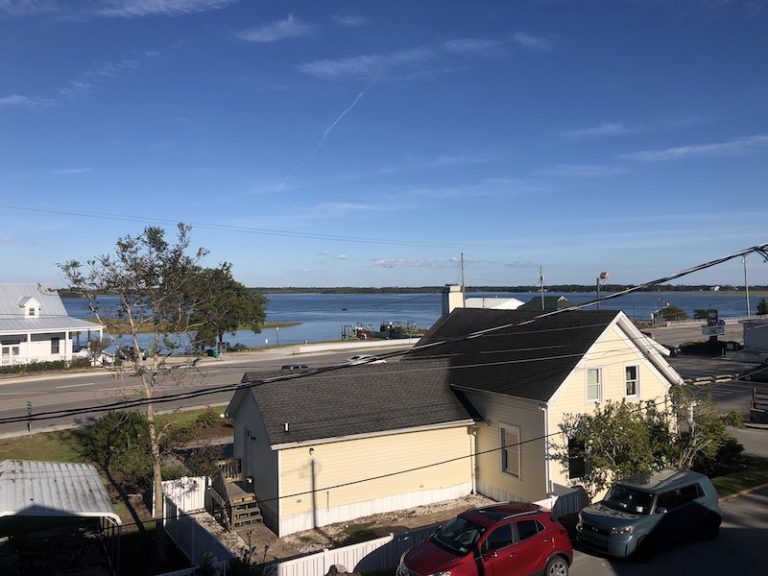 View from the balcony looks across the busy highway to the river.
This is just a little slice of what you can do in Swansboro on your next vacation getaway. So much more awaits you in this charming little town by the sea.
Pin How To Make The Most Out Of Your Vacation To Swansboro NC to Pinterest