Take a weekend to Potter-Tioga, PA and enjoy the beauty of nature in this beautiful area for a long weekend. It's the perfect escape for couples or families.
Here's what I recommend for a fun weekend getaway. Be sure to take your sense of adventure with you because you might just be surprised by what you find.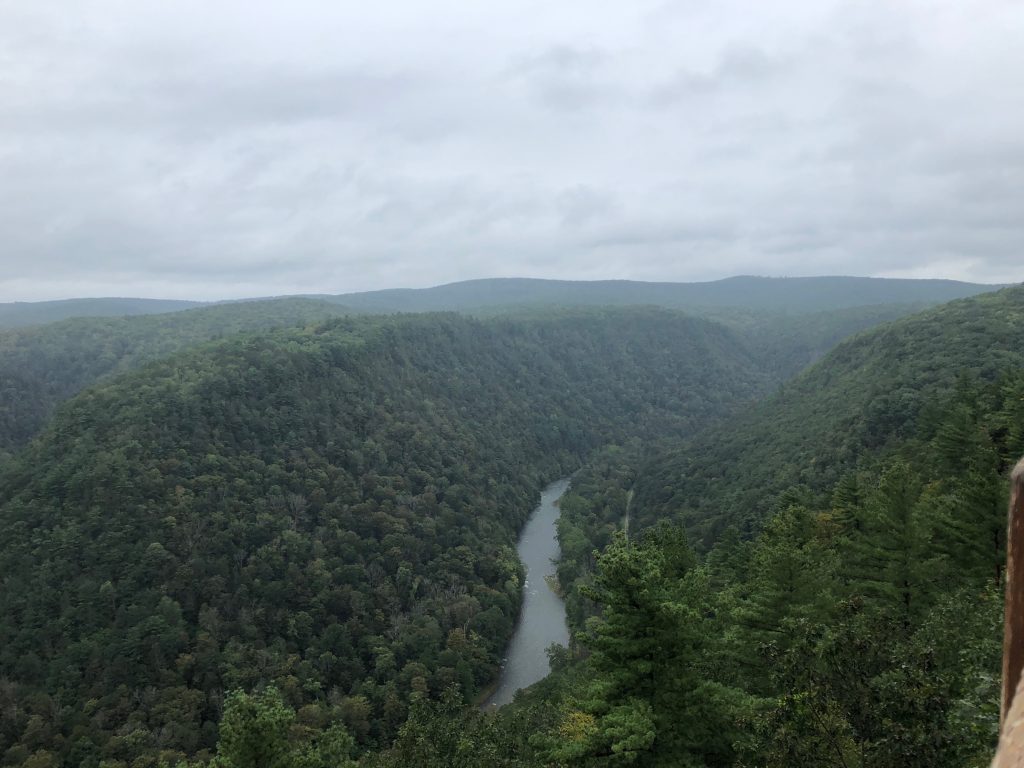 Pennsylvania Grand Canyon
One of the must-see landmarks in Potter-Tioga is the Pine Creek Gorge, commonly called the Grand Canyon of Pennsylvania. Surrounded by about 165,000 acres of Tioga State Forest, the canyon will catch you in awe with its lavish greenery and bathe you with fresh air.
And, if it just so happens to be a bit rainy on the day you visit still go because even in overcast conditions it's still a gorgeous sight to see.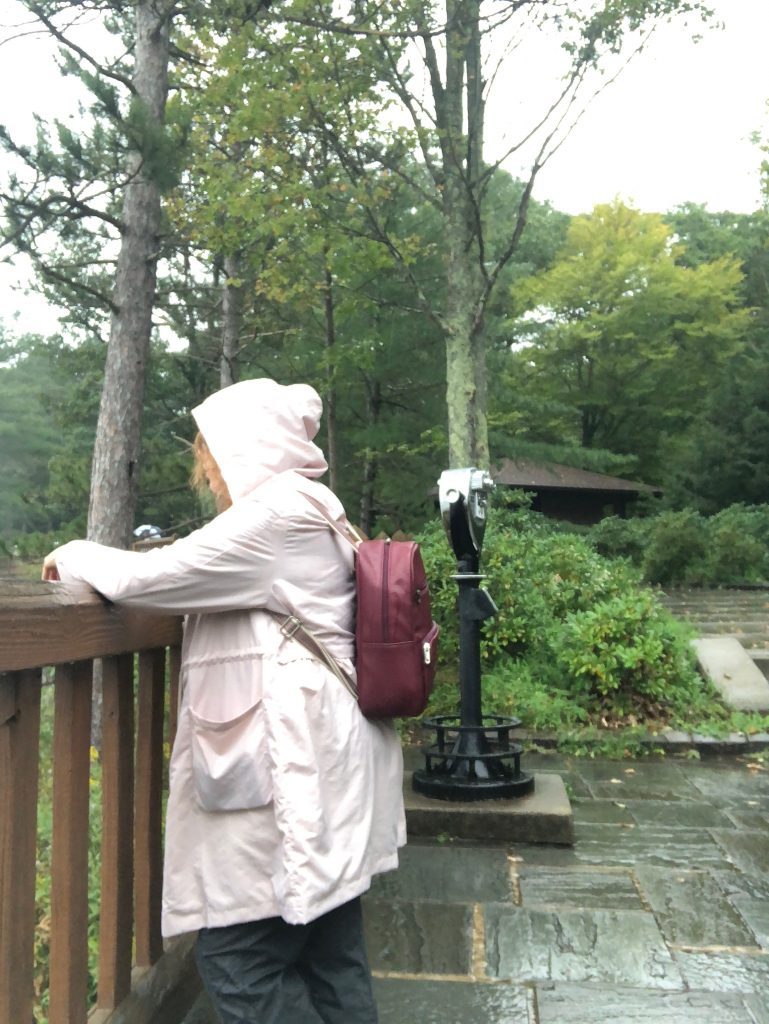 The breathtaking canyon starts at the south Ansonia along the US Route 6 and it continues at length for about 47 miles. And to enjoy its magnificent views, come to the Leonard Harrison and Colton Point State Parks.
With a depth of 800 ft, these viewpoints offer nature lovers with the most incredible views. Visit these overlooks any time of the year and they will never disappoint.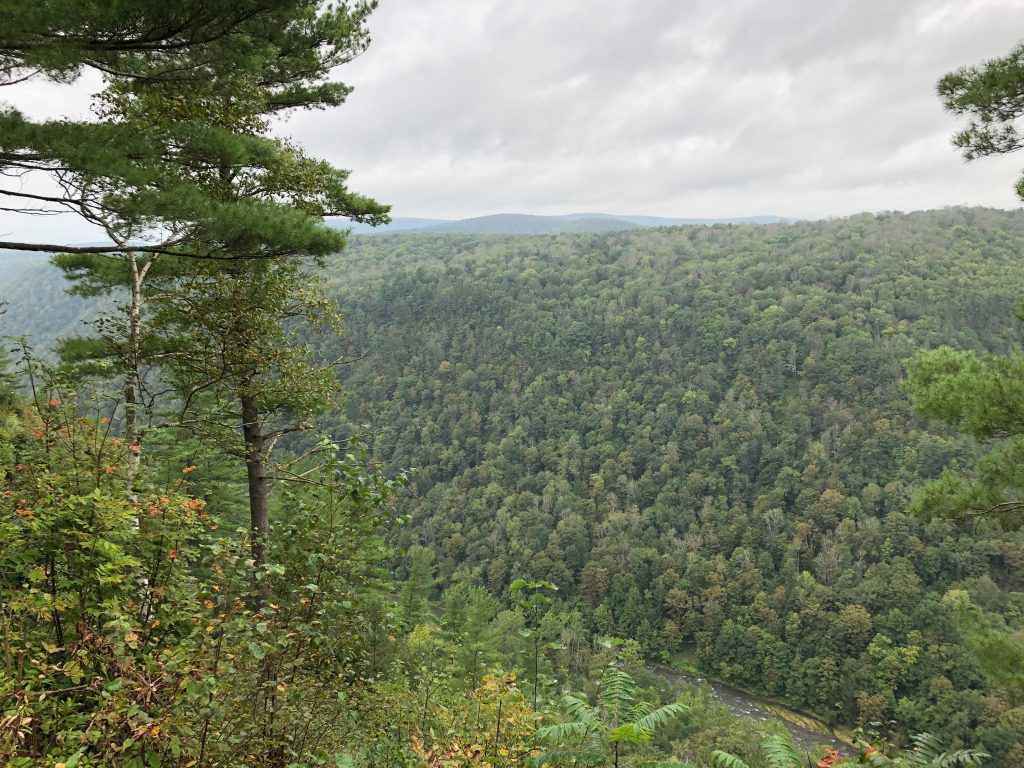 The thick hardwood trees display the canyon beautiful fall hues of red, orange, and yellow. And the evergreen trees keep the view green. Indeed, the glacially-carved canyon is stunning year-round.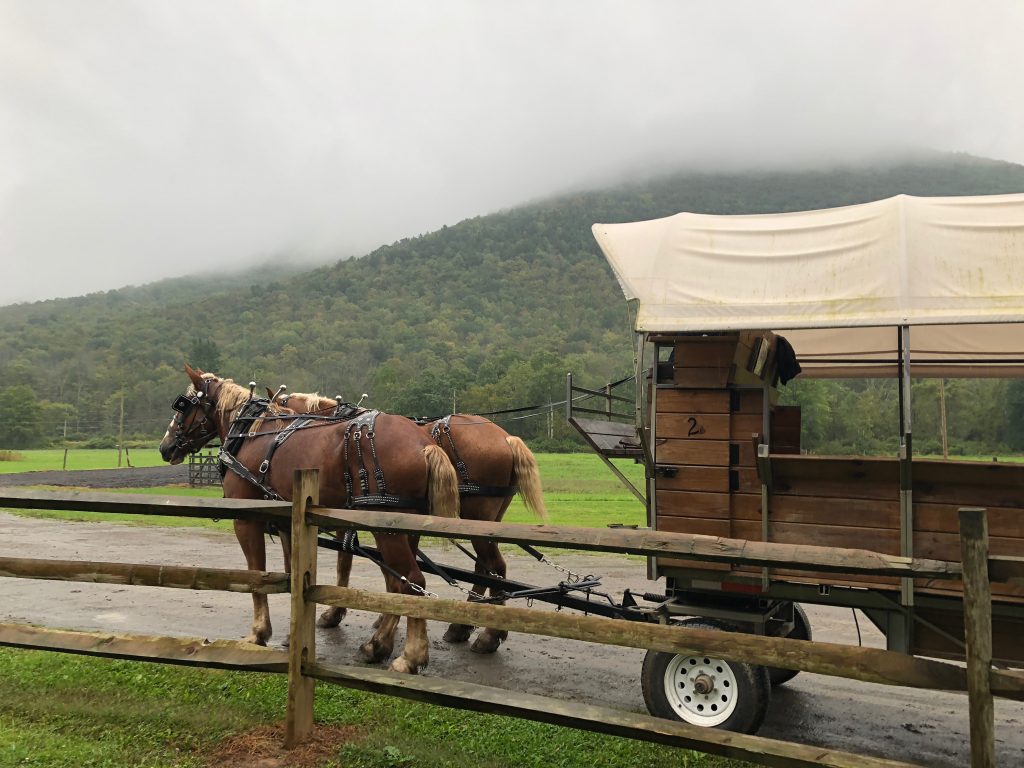 Ole Covered Wagon Tour
A bird's eye view of the Pine Creek Gorge from the famous overlooks is undeniably breathtaking but how about going through the heart of the canyon riding a covered wagon? Why not?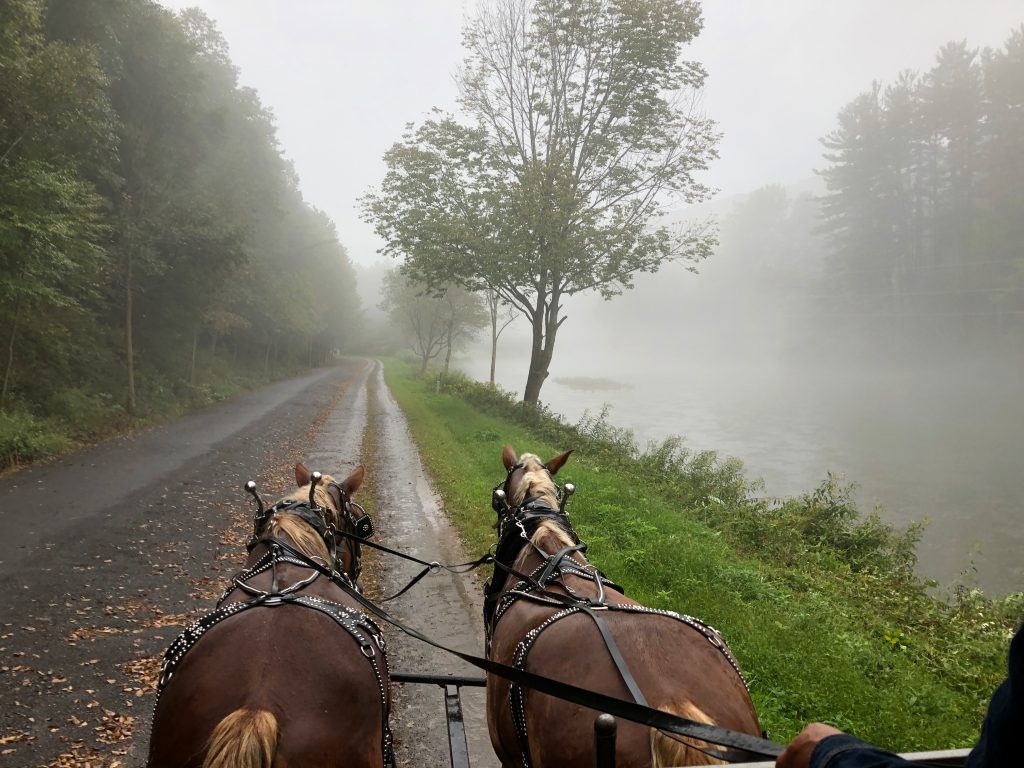 Imagine entering into the wild and listening to the sound of the forest with the clippity-clop of the horses' hooves. And with much luck, you might even experience a close encounter with indigenous wildlife.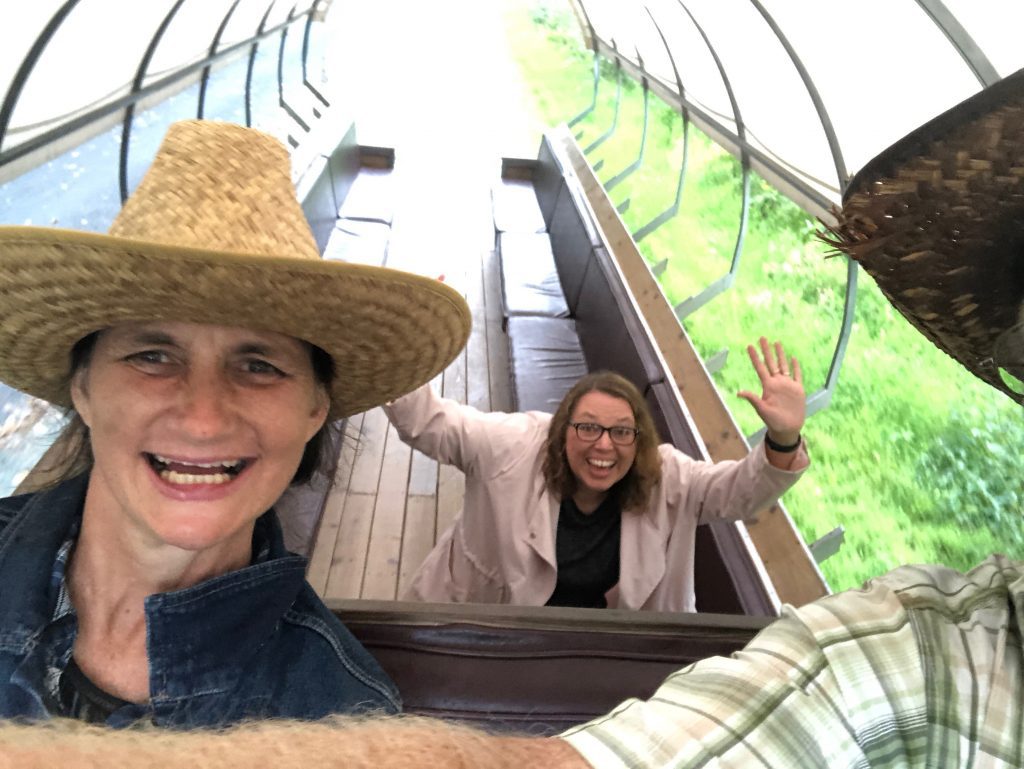 Ole Covered Wagon Tours provides 2-hour trips along the canyon plus interesting historical facts about the area from your guide.

Crooked Roots Adventures
The adventure and relaxation that you seek are out here in Gaines. With professional instructors and guides, Crooked Roots Adventures will set you up with everything you need for that great outdoor experience. You can book basic paddling lessons and survey calmer waters.
This was my first experience on a paddle board and yours truly is not that coordinated BUT having an instructor that is patient and kind meant on was standing on my board by the end of the first lesson. And no, I didn't fall in. Paddleboarding is something I will definitely try again.
After completing a course, bring your new skills to the next level and ride the moving waters on a guided Stand Up Paddleboarding (SUP) River Trip. They also offer River Tubing Rentals.
With friends and families, enjoy a fun and relaxing float down the Upper Pine Creek. And after a long day of activities and work, you can take a relaxing yoga class which focuses on breath work and alignment. Gently move and challenge your
body. Relax and draw good energy with yoga.
From My Shelf Books & Gifts
My book addiction follows me when I travel. I always look for independent book stores when I'm out and about and always feel very lucky when I find one. From My Shelf Books & Gifts did not disappoint.
Packed full of so many great books for every genre, but the best thing……they have an impressive selection of ghost, bigfoot, and paranormal books.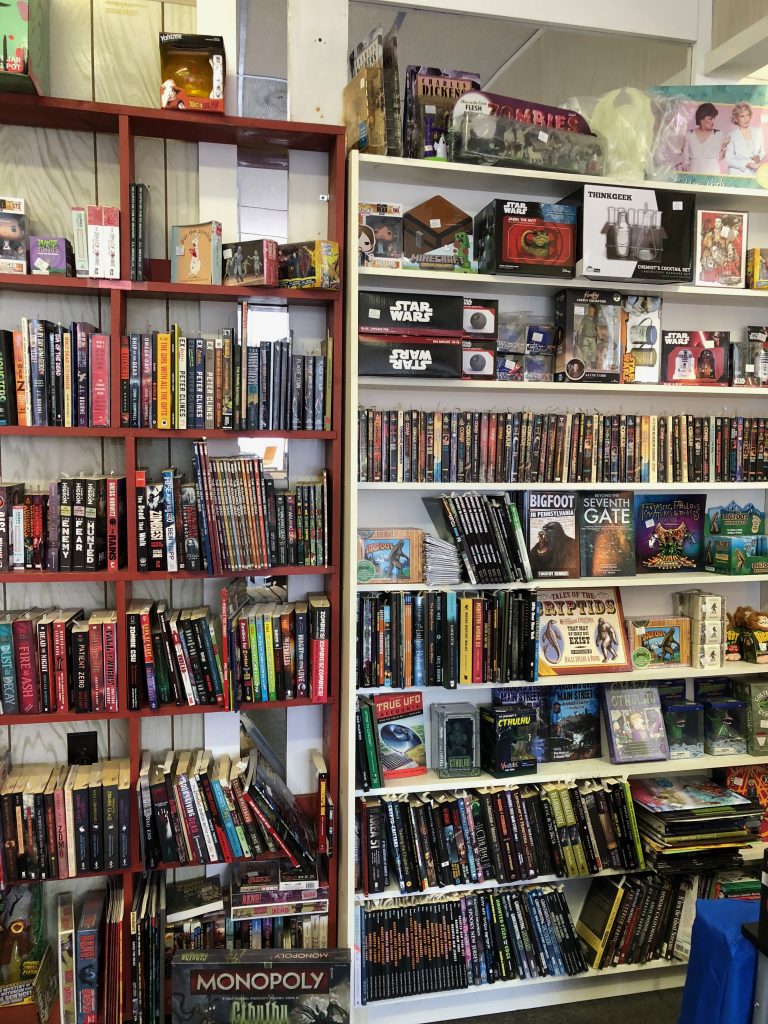 Seriously! Made me so happy.
Oh, and the author of The Totally Ninja Raccoons Meet Bigfoot, Kevin Coolidge, is at the store most days. We chatted all things weird and paranormal for quite a while and y'all know I had to buy the bigfoot book even though it's for kids. It's adorable!
Wellsboro Diner
Make your week complete with a meal at the famous Wellsboro Diner. For decades, this old-school American restaurant serves sandwiches and breakfast any time of the day. Surely you'll never miss your pancakes when you're in Wellsboro.
They also serve a fantastic lunch and dinner menus. And your sweet tooth will also be satisfied by their desserts made fresh daily in the kitchen.
Don't forget to try their famous dinner special, the Hot Roast Beef Sandwich served with mashed potatoes and gravy. The diner's good food also comes with a warm classic ambiance.
Its dining car design makes it a famous and memorable place to eat among its guests.
Looking for a fun weekend getaway. Look no further than spending a weekend in Potter-Tioga
Pin What To Do In Potter-Tioga PA