If you are serving e a hearty pasta dish like lasagna, spaghetti or rigatoni or if you are serving up a hearty stew or chili you'll want to serve this easy, cheesy garlic bread to accompany it.  Of course, this can always be served as an appetizer with a marinara sauce for dipping. If Gruyere isn't available or if it's too expensive you can use shredded mozzarella instead.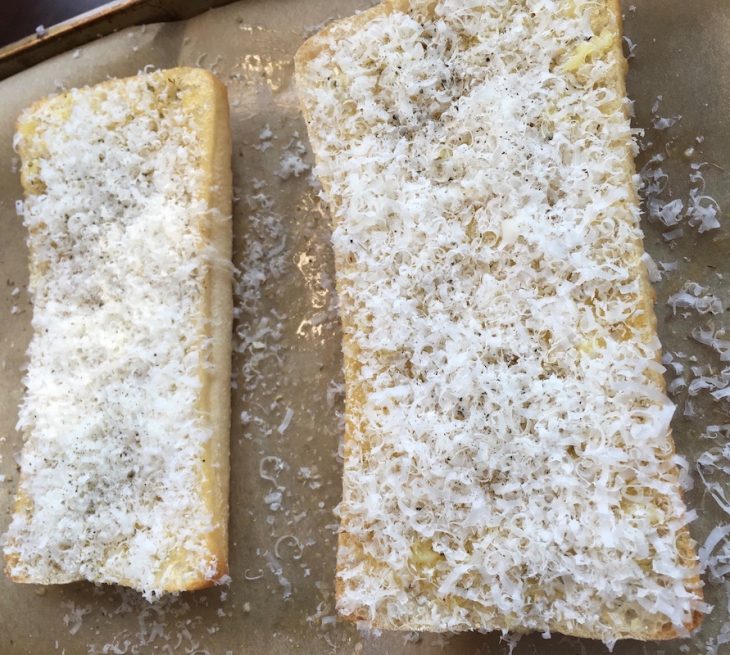 Easy, Cheesy Garlic Bread Ingredients
1 loaf ciabatta bread
¼ c. butter, unsalted
4 cloves garlic, finely minced
3 T. extra virgin olive oil
2 T. oregano, dried
Parmesan cheese, freshly grated
6 oz. shredded Gruyere cheese
salt and pepper, to taste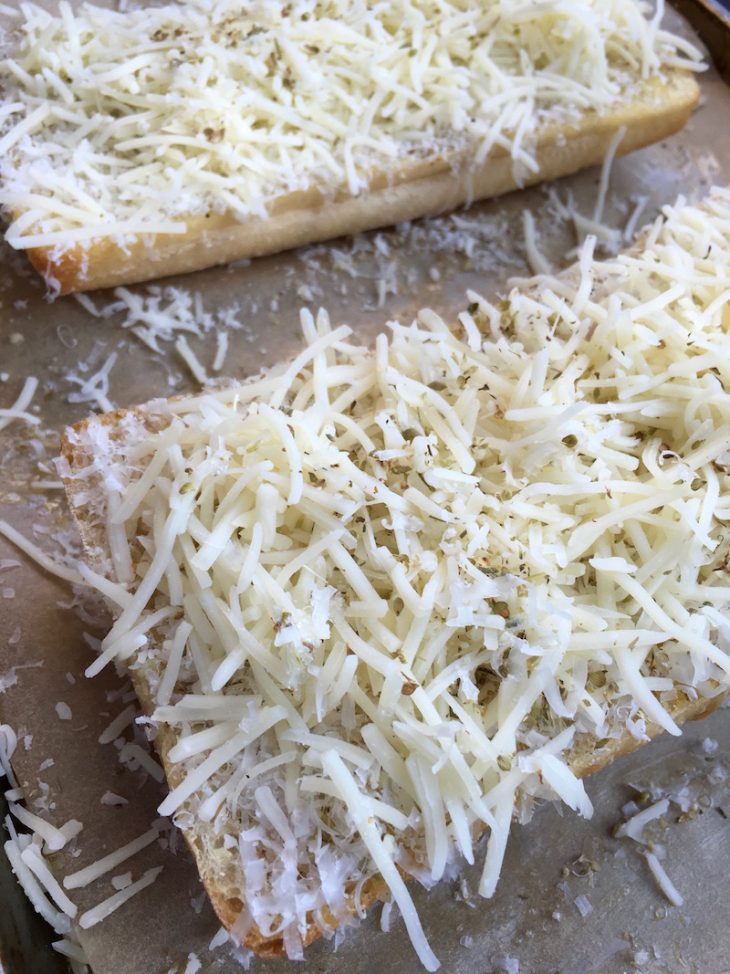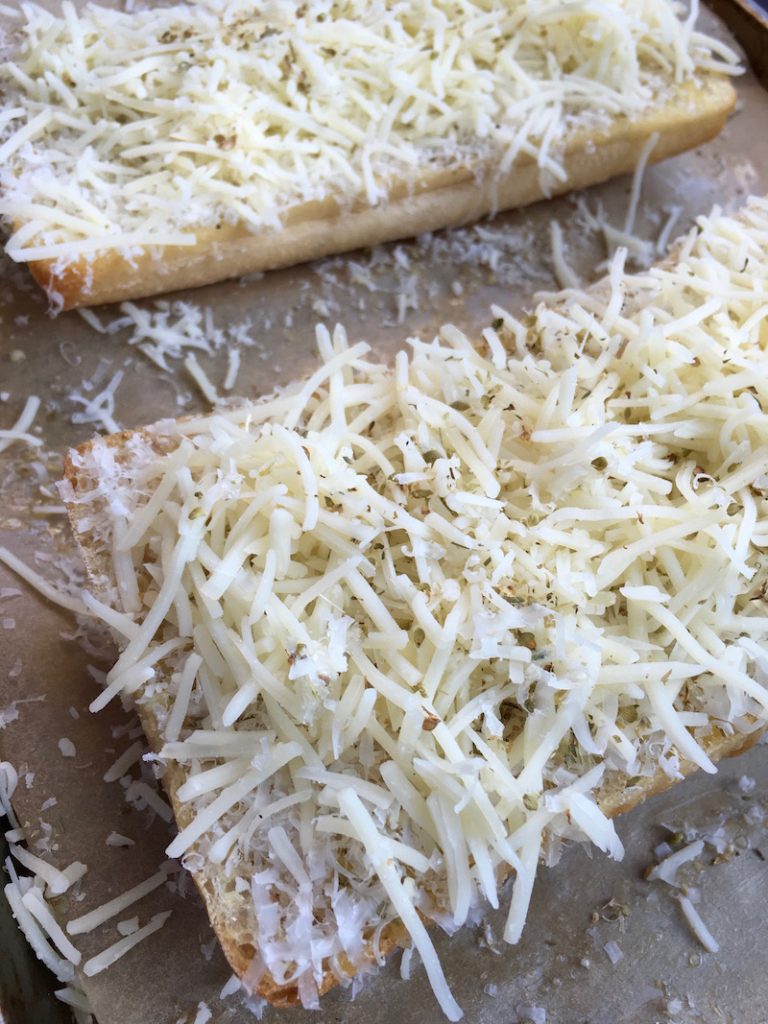 Easy, Cheesy Garlic Bread 
Directions
Preheat oven to 350 degrees.
Cut ciabatta loaf in half lengthwise and arrange on a rimmed baking sheet lined with parchment paper.
In a small saucepan, melt the unsalted butter over medium heat. Add the garlic and cook for 2-3 minutes, until the garlic is soft. Remove from heat.
In a small glass bowl, combine melted butter, garlic, olive oil, and oregano. Stir to combine thoroughly. Brush each half of the ciabatta bread with the olive oil mixture; making sure the entire surface is covered.
Grate Parmesan cheese over the surface of both bread halves and top with shredded Gruyere cheese. Sprinkle each half with salt and pepper, to taste.
Place in oven and bake for approximately 8-10 minutes or until cheese is completely melted and starting to brown on top. Remove from oven and allow to cool slightly before serving.
Here are some recipes that will pair perfectly with this easy, cheesy garlic bread
PIN EASY CHEESY GARLIC BREAD RECIPE TO PINTEREST