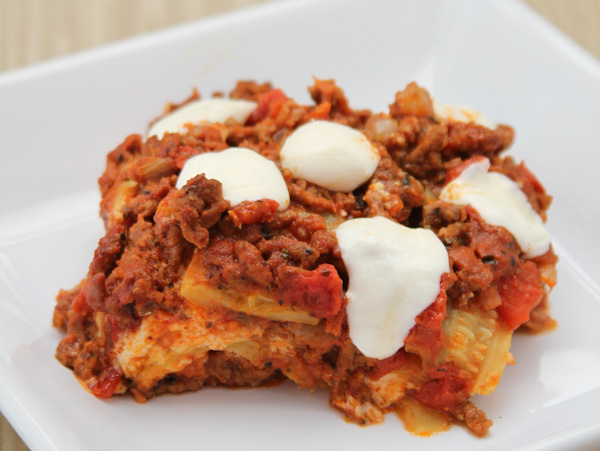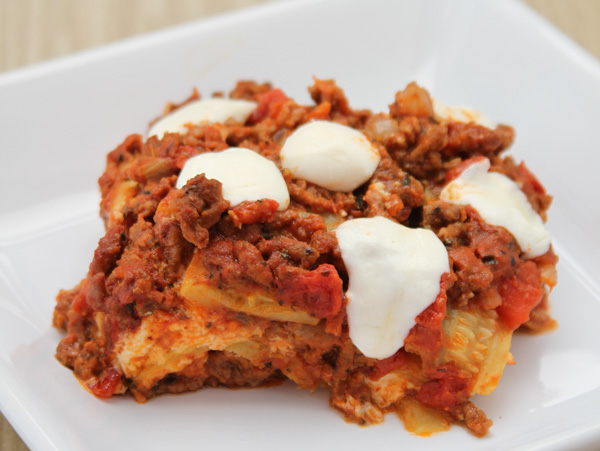 Em thinks my mozzarella looks like marshmallows on top of my lasagna….it really is mozzarella.
I am working on finding alternatives to pasta, bread, and rice. At first, I felt very limited in what I could make, but I'm finding substitutes that are delicious and the family will eat. I haven't made lasagna in forever, but after doing a bit of research I found that you can replace the lasagna noodles with strips of zucchini and it taste just like good ole traditional lasagna. I have to experience it myself to believe it so I got busy in the kitchen and discovered that it is actually better than using traditional noodles. Love that it adds more vegetables to my family's diet.
The steps are easy. Peel some zucchini, in the winter months you'll need many zucchini, but in the summer, when they are bigger, you'll probably only need one and lay it out on a baking sheet.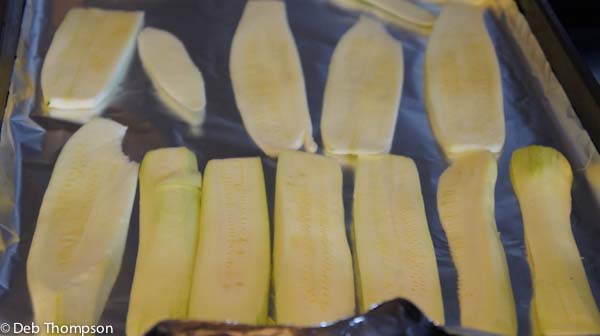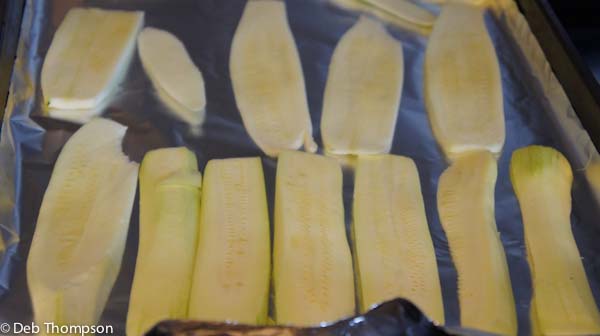 Bake in the oven at 350 degrees for approximately 10 minutes. You want to bake some of the moisture out of the zucchini otherwise you'll have lasagna soup. Try to make all the slices the same width. As you can see I was not successful with that. I still used the browned "noodles".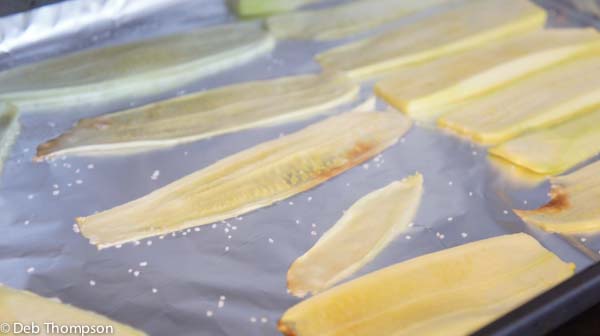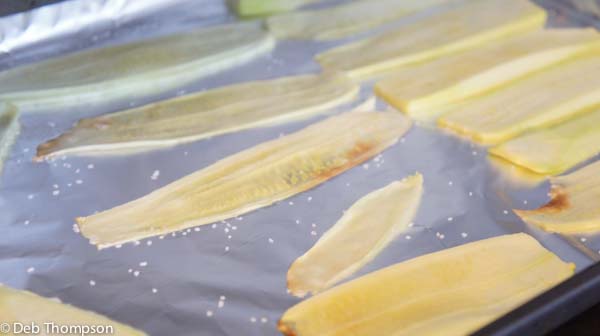 Then, use the zucchini "noodles" just like lasagna noodles when assembly this dish.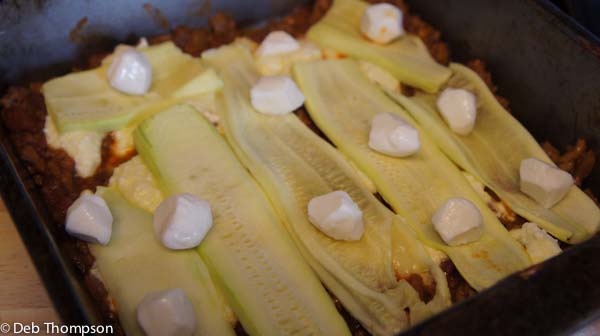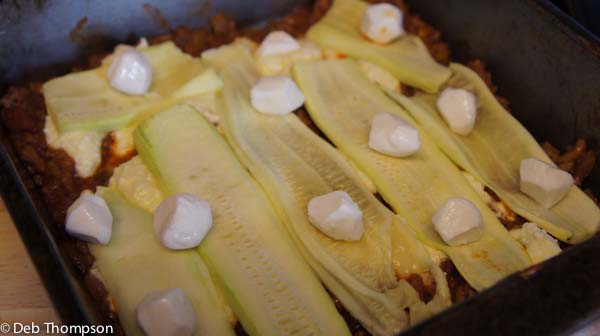 Lasagna With Zucchini Noodles
Ingredients
Zucchini to make enough "noodles" for the lasagna. The number will vary based on size.
1 jar of spaghetti sauce
1 pound of burger, browned, liquids drained
8 ounces of mozzarella cheese
8 ounces of ricotta cheese
Instructions
Combine the cooked burger and the spaghetti sauce together. Ladle a small amount of sauce on the bottom of your 8×8 baking dish.
Next, lay the zucchini "noodles" side by side to cover the bottom of the dish. Spread sauce on top to cover noodles, layer 1/3 of the mozzarella and ricotta cheese. Repeat 2x.
The top layer should end with mozzarella and ricotta cheese.
Bake at 350 degrees for 30-40 minutes or until hot throughout.
That's it. The hardest part is waiting for the lasagna to cool down enough to dig in.
Enjoy!!
Make sure to check out my other 5 cheese lasagna recipe!