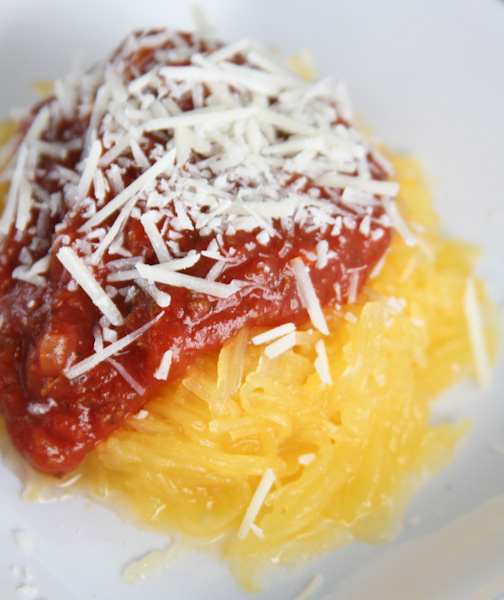 Since I've been avoiding starchy carbs and processed foods I've been searching for new ways to eat some of my favorite foods. I've really missed pasta, but was a little hesitant to give spaghetti squash a try.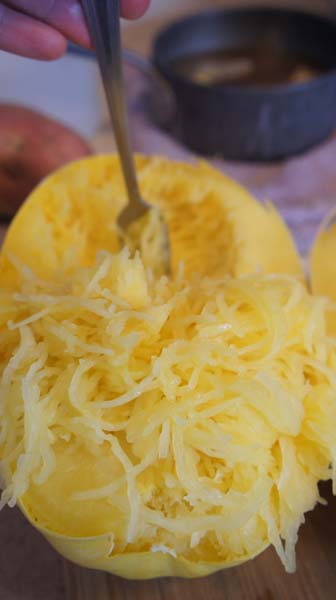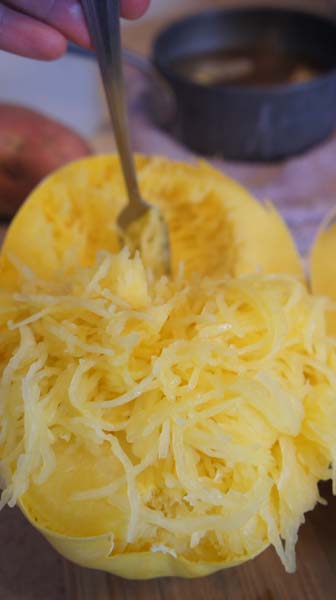 I decided it couldn't hurt to try so I grabbed one during my next shopping trip and cooked it up. Cooking it was really easy. Cut in half, scoop out the seeds, and place cut side down on a cooking sheet. Bake at 350 for 30-40 minutes or until tender. Remove from oven, let cool a bit and then, using a fork, remove squash from skin.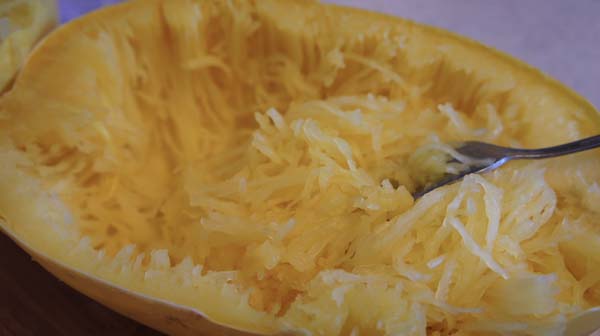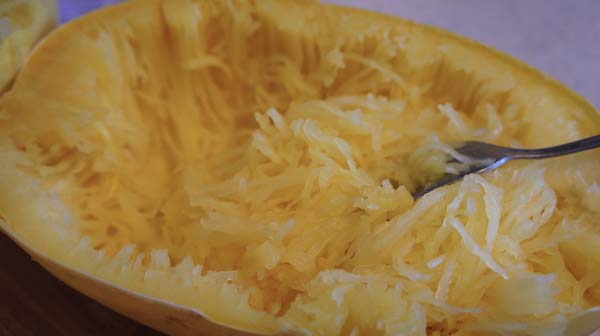 It comes out in strands just like spaghetti. It is a little dense with a slightly sweet taste and is excellent with homemade spaghetti sauce (recipe below).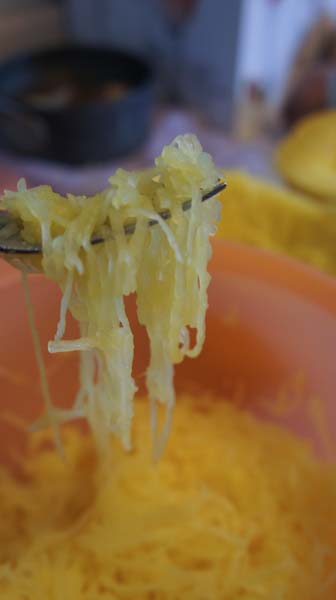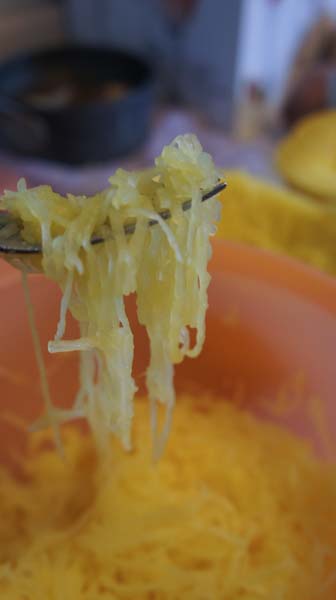 I've made both baked spaghetti and spaghetti with the spaghetti squash.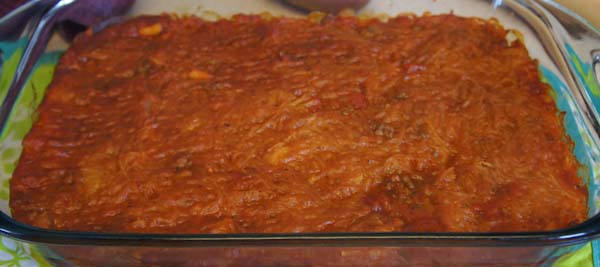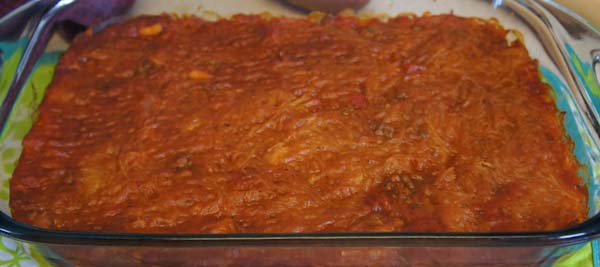 For baked spaghetti cook up one spaghetti squash and add 2 cups of meat sauce to the squash, spread in a casserole dish and baked at 350 for 30 minutes. So good!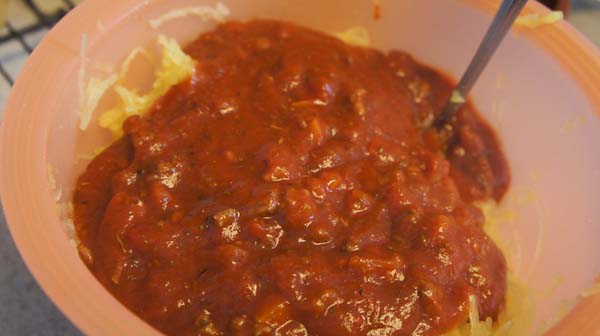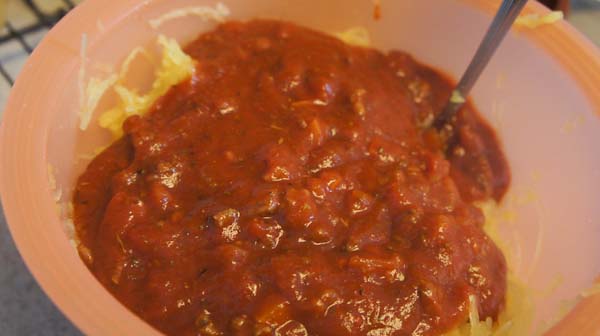 Making homemade spaghetti sauce is really easy and taste so great. However, if you don't have time you can just grab a jar of sauce from the store.
Spaghetti Squash Spaghetti Recipe
1 cup green pepper, chopped fine
1/2 cup onion, chopped fine
1/2 pound 85% lean ground beef, crumbled
1/4 pound pork sausage, crumbled
2 garlic cloves, chopped
2-29oz tomato sauce
6 oz tomato paste
14 oz diced tomato, drained
2 teaspoons kosher salt
3 tablespoons Italian Seasoning
In a medium size, skillet melt a tablespoon of butter or oil and add green pepper and onion. Cook until almost tender then add ground beef and sausage and cook until done. Add garlic and cook a couple more minutes.
In a large saucepan add tomato sauce, tomato paste, dice tomatoes, meat mixture, salt, and italian seasoning.
Cook over medium heat for 30 minutes.
Have you tried spaghetti squash? How do you prepare it?