I have always been a huge fan of crescent roll appetizer recipes. From the flaky buttery crust to the delicious fillings inside, they are classics during the holiday season.
I was happy to partner with Kraft to share a delicious recipe with you for this holiday season.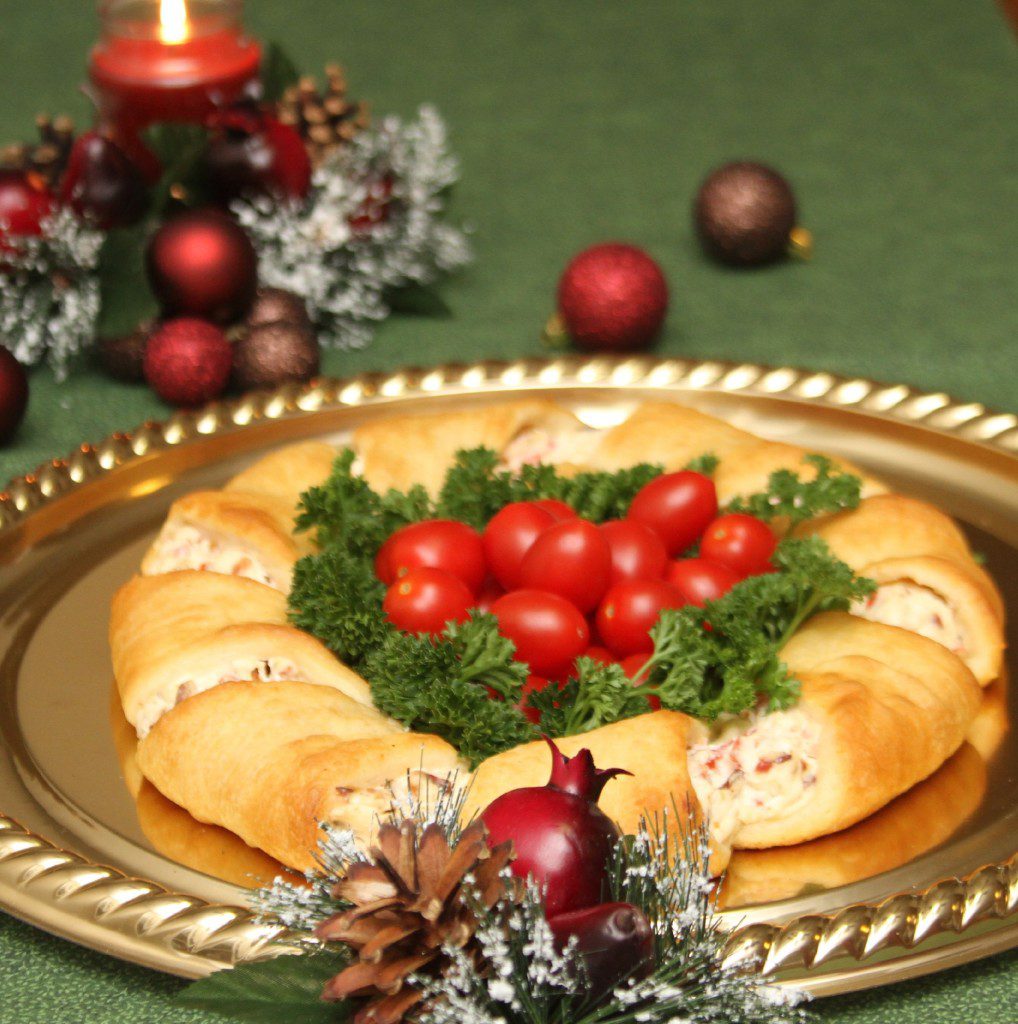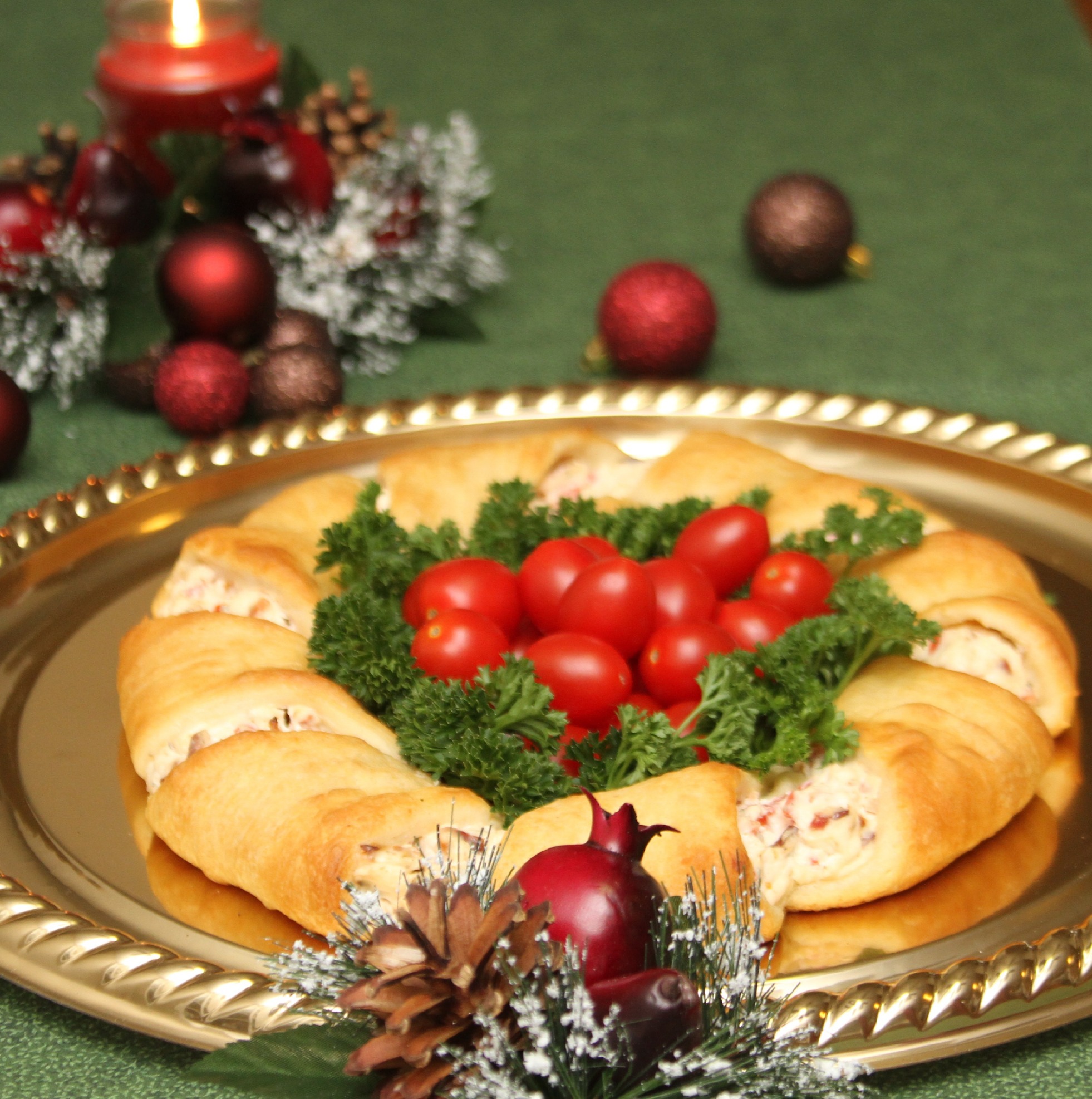 Christmas Wreath Crescent Rolls Appetizer Recipes
I spend a lot of time in the kitchen during the holidays. I love baking goodies to give to friends and family. I usually host a party or two and attend a couple all of which requires more cooking and baking.
When I host parties I find it is easiest to offer an array of appetizers instead of a sit-down meal. This allows guests to mingle and visit with each other and still have delicious food.
One of my favorite appetizers is Goat Cheese & Fig Bites, but the crowd favorites are always the Christmas Holiday Wreath Crescent Rolls Appetizer Recipes. You can find the recipe over at KraftRecipes.com
Of course, guests go home with a little thank you favor, usually, some international delight specialty coffee and hand-dipped chocolate spoons.
If I'm ever lacking appetizer ideas I just head over to my friends at Kraft Recipes and look at their selection of Christmas recipes or bacon-wrapped recipes. I always find something new and delicious to serve my guests or take to a friend's party.
Servings: 12
WW BLUE POINTS: 6 points per serving
Christmas Wreath Crescent Rolls Ingredients
6 oz. PHILADELPHIA Cream Cheese softened
1/4 cup BREAKSTONE'S or KNUDSEN Sour Cream
4 slices OSCAR MAYER Bacon, cooked crisp and crumbled
1/4 tsp. dried Italian seasoning
1 Roma tomato, chopped
1 can (8 oz.) refrigerated crescent dinner rolls
1 egg
1 pt. cherry tomatoes
3-4 sprigs of parsley
Christmas Wreath Crescent Rolls Appetizer Directions
In a medium-size bowl use a fork to mix together the PHILADELPHIA Cream Cheese, BREAKSTONE'S Sour Cream, OSCAR MAYER Bacon, tomatoes, and Italian seasoning. Set aside.
Line a cookie sheet with aluminum foil. Unroll the crescent rolls and arrange in a circle, overlapping the crescents. Use the widest edge of the crescent roll on the inside of the circle. Leave a 3″-4″ opening in the center.
Use a small spoon to spread the cream cheese mixture around the base of the circle. Bring the points of the crescent roll up and over the cream cheese tucking the ends into the bottom of the roll, pinching to seal.
In a small bowl, beat the egg with a fork. Use a pastry brush to lightly coat the top of the wreath with egg.
Bake at 350 degrees F for 20-25 minutes or until the wreath is a nice, golden brown.
Remove from oven and let cool 5 minutes. Remove from cookie tray and place on serving tray.
Place tomatoes and parsley in the center of wreath. Cut into small wedges when ready to serve.
If you like this recipe you are going to go nuts over this Risotto Balls recipe!!
Christmas Wreath Crescent Rolls Appetizer Tips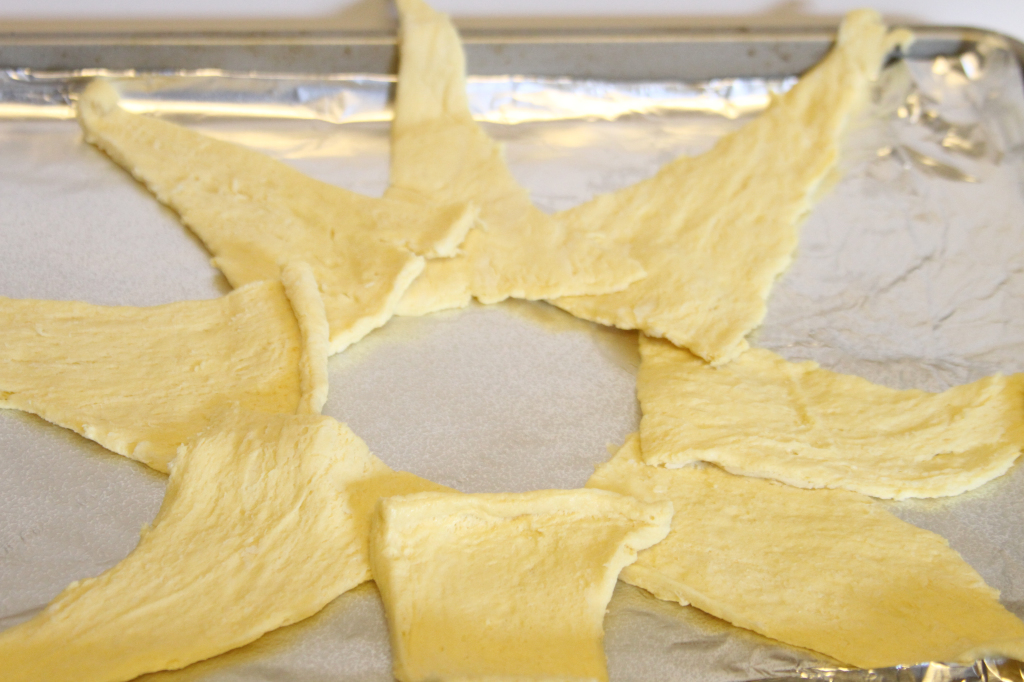 When you are laying out the crescent rolls be sure to overlap the edges just slightly. You'll want to leave a 3-4″ circle in the center as shown above.
Don't rush when separating the crescent rolls and it won't tear apart easily.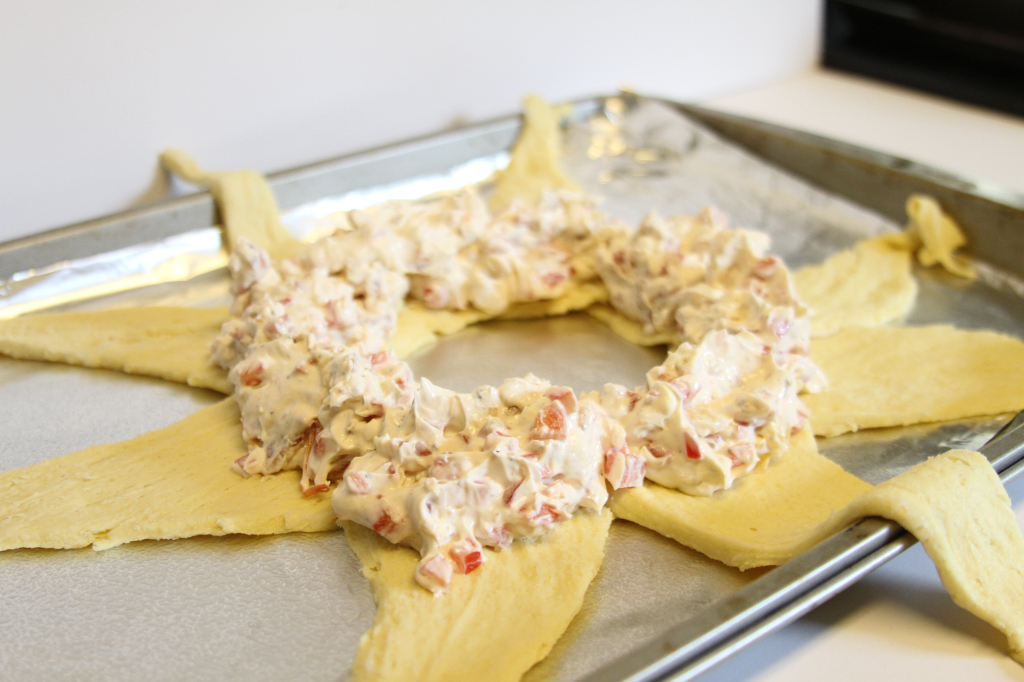 Spread the filling only around the base of the circle.
There are tons of filling options, but for the holidays I prefer those with sausage and cheese as they just scream Christmas to me.
The one shown is a cream cheese mixture you'll love!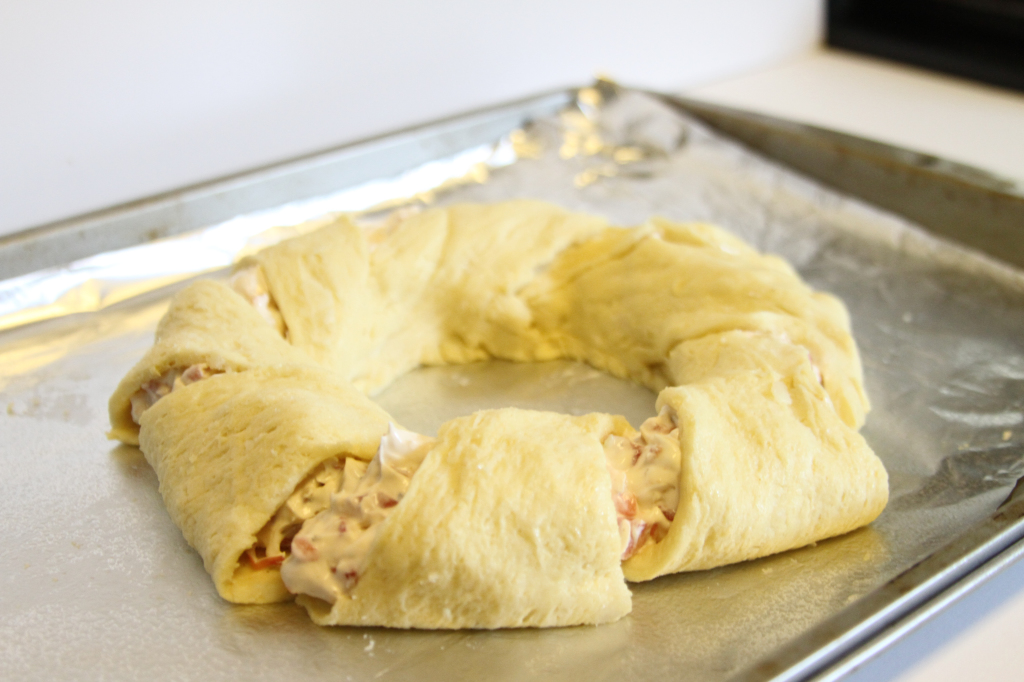 Bring the points of the crescent roll to the center and press into the bottom of the roll and pinch to seal. Making your own crescent rolls appetizer recipes is this simple.
You'll find more over at KraftRecipes.com.
More Appetizer Recipes:
Pin Christmas Wreath Crescent Rolls Appetizer Recipes to Pinterest