My friends adore gin so this recipe is for them. Personally, it makes me shudder but others love gin and I live to serve. This Cranberry Gin Fizz recipe was actually put together by my sister. She is a gin fanatic and loved the combination of gin and cranberry flavors.
This cocktail is simple enough and easy to make up a batch before guests arrive or just for yourself (hey, there is no judgment here).  Dee prefers Boodles Gin but you can easily use your preferred brand.
A bit about what make Boodles Gin so great!
Every batch of Boodles Gin is made with labour and patience. It begins as a clean spirit distilled from British wheat and is then infused with a number of traditional herbs and spices including nutmeg, sage, and rosemary. These ingredients add a mellow but herbal quality to Boodles, which balances out the essential piney notes from juniper.
Boodles Gin contains no citrus botanicals – a practical decision made by distillers who expected a gin cocktail to include a slice of lemon or lime. Boodles Gin is as balanced and refined as a silver service tray, suitable for any proper drink including a Boodles & Tonic, Churchill Martini, Tom Collins, or further mixology for those so inclined.~boodlesgin.com
Cranberry Gin Fizz Ingredients
1 1/2 ounces = 1 jigger of Boddles Gin
1/2 ounce of cranberry juice
1 1/2 teaspoons of lime juice
Sprite or other lemon-lime soda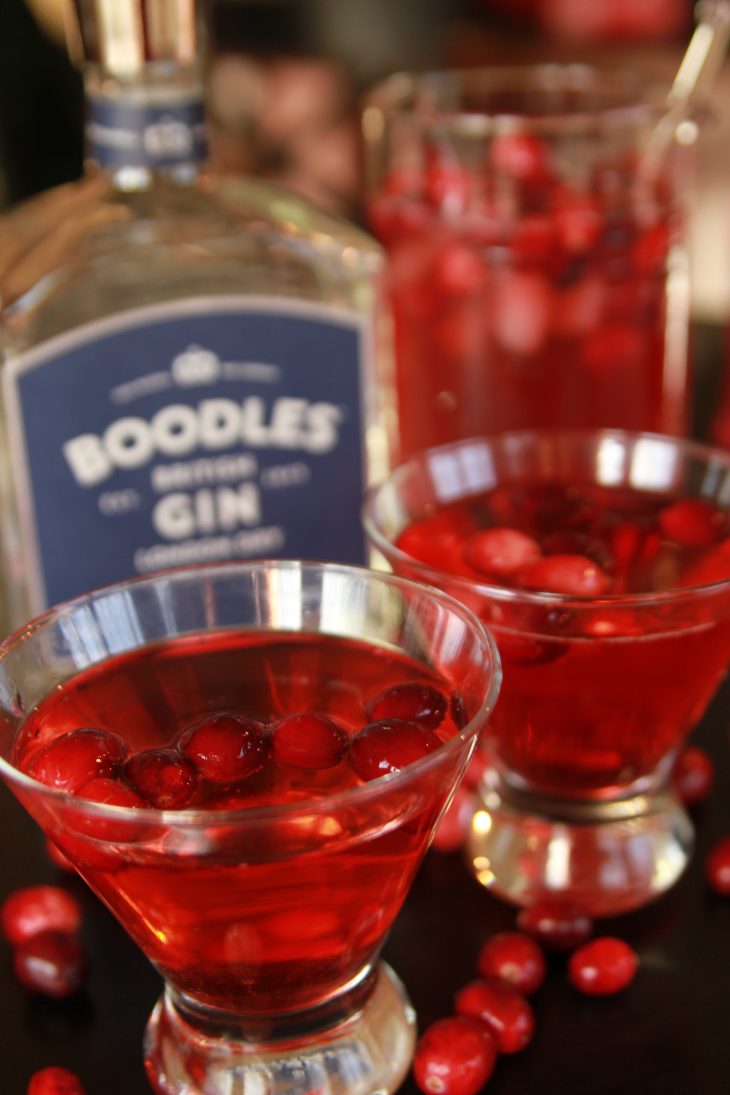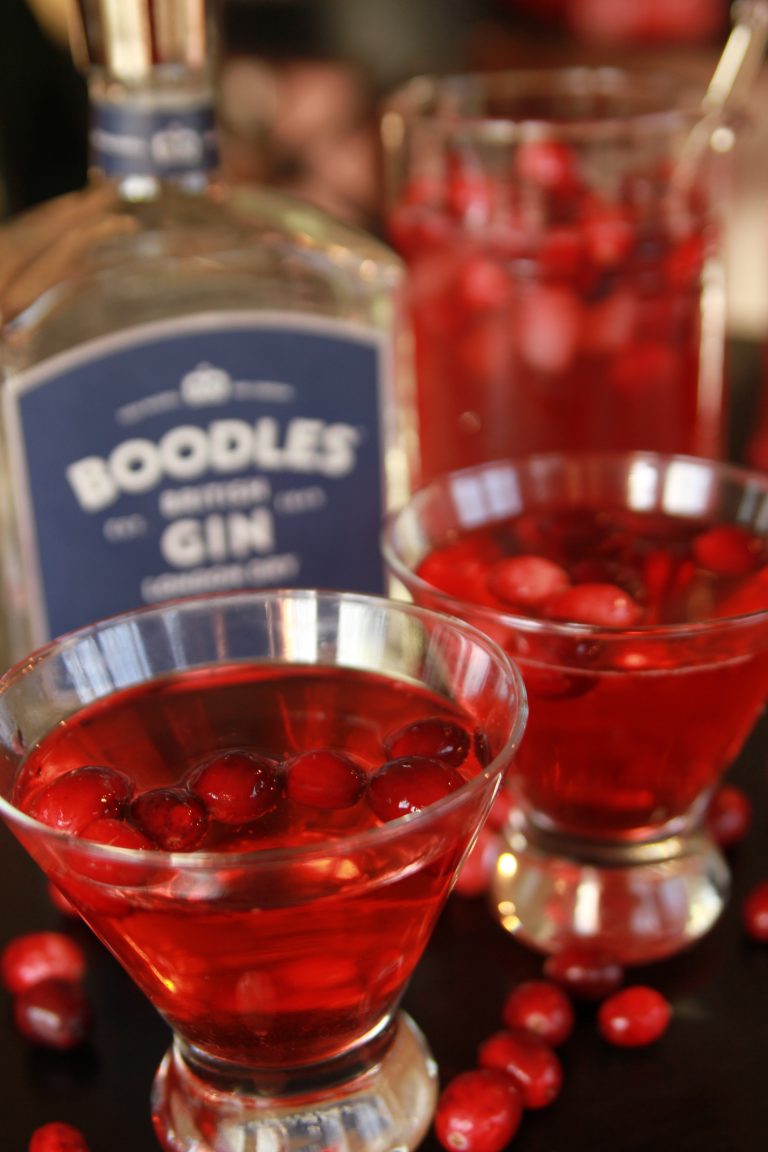 Cranberry Gin Fizz Directions
Place gin, cranberry juice and lime juice in a cocktail shaker. Top with ice, shake well (30 seconds or so). Strain into a high ball glass and top with lemon-lime soda. Garnish with fresh cranberries and/or a lime wedge. I prefer using cranberries for the holidays since it offers a more festive appearance.
Pin Cranberry Gin Fizz to Pinterest