I am always looking for fun and easy DIY Christmas Gift Ideas, and this Upcycled DASANI Water Bottle was a perfect item to make in just a few minutes and gift this holiday season.  Check out our tutorial below and make your own!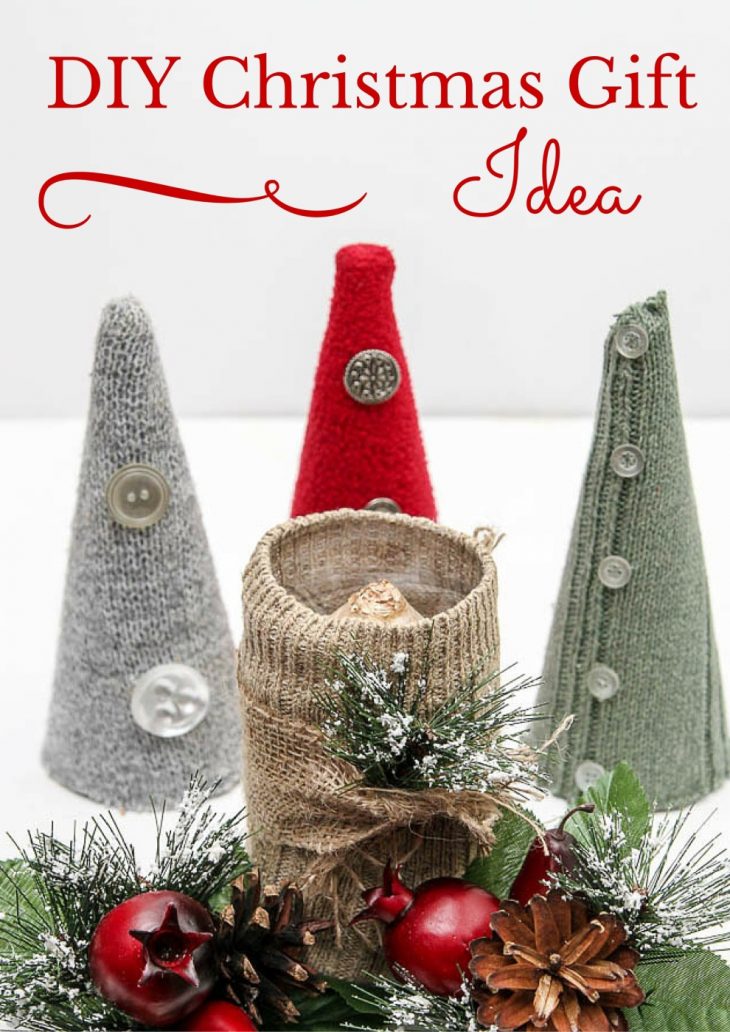 DISCLOSURE: Thank you to Dasani & The Coca-Cola Company for sponsoring this post.
Most people are aware that single serve water bottles have had a significant impact on the environment. The manufacturing process of making the plastic bottles plus the bottle itself landing, most times, in a landfill have not been a good thing. According to the International Bottled Water Association, 3o BILLION bottles of water are sold annually. That is a LOT of plastic bottles. DASANI owns about 10% of the water bottle market and has been working towards making their bottles more environmentally friendly and reducing their environmental footprint with a brand new bottle design. Between their new bottle design and my finding fun ways to recycle water bottles into Christmas gift ideas we have a win-win situation.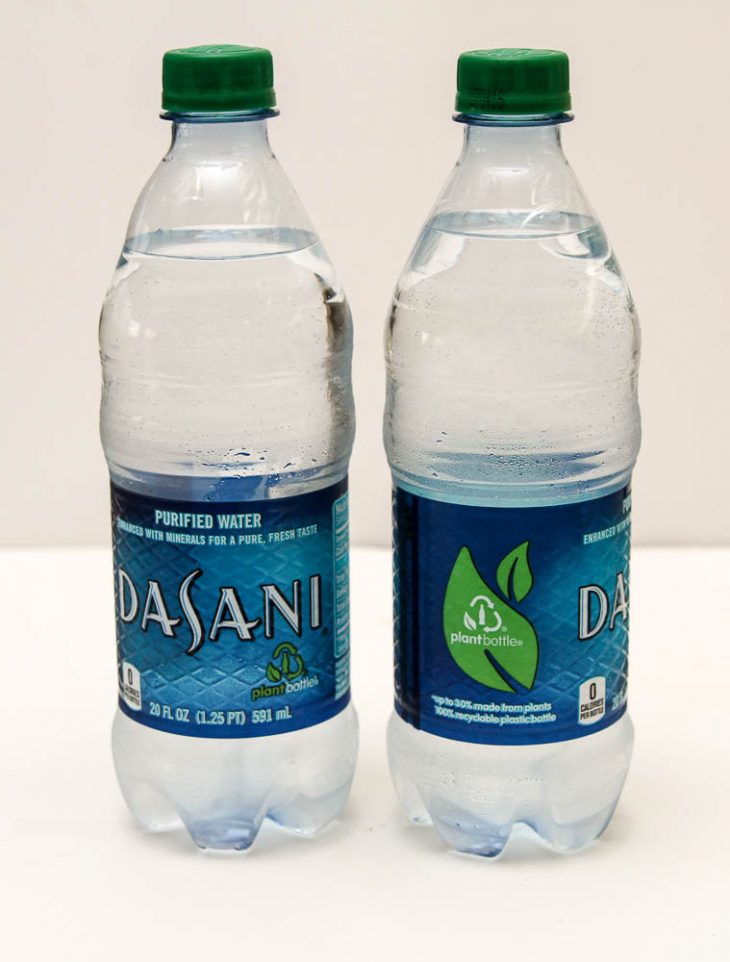 I'm just as guilty as the next person when it comes to buying single serve water bottles. It's easy to grab a bottle of water when I'm traveling and I prefer it over other single serve drinks.  From now on I know I'll be grabbing DASANI water with the green cap simply because I know DASANI is using less plastic. Look for the green cap when you buy DASANI water. The green cap denotes it as a PlantBottle® which means the bottle is made from up to 30% plant-based material which means they have eliminated 30% of the non-renewable and/or petroleum based materials AND the bottle is still completely 100% recyclable. I have to say I am in love with a water bottle that is easier on the environment.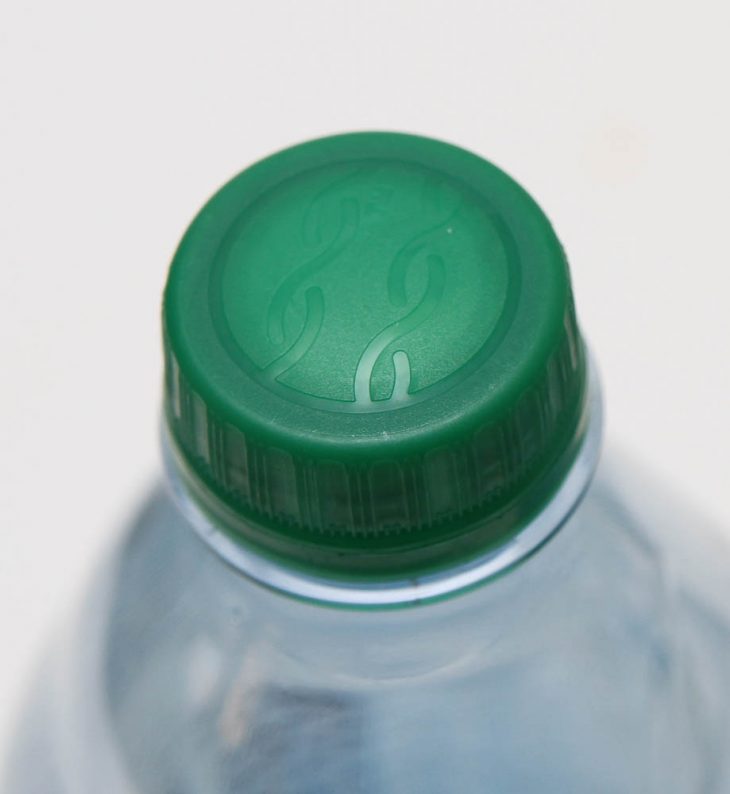 ALWAYS look for the DASANI green cap!
Always recycle your water bottles either through your local recycle program or use them to create fun Christmas gifts. I enjoyed my green cap DASANI water and then I made a Hyacinth vase with a few items I had laying around the house. Now is the time to start Hyacinths for the holidays. They make great gifts for teachers, neighbors, party hostesses and all the other people you'd like to remember during the Christmas season.
DIY Christmas Gift Ideas: Upcycled DASANI Water Bottle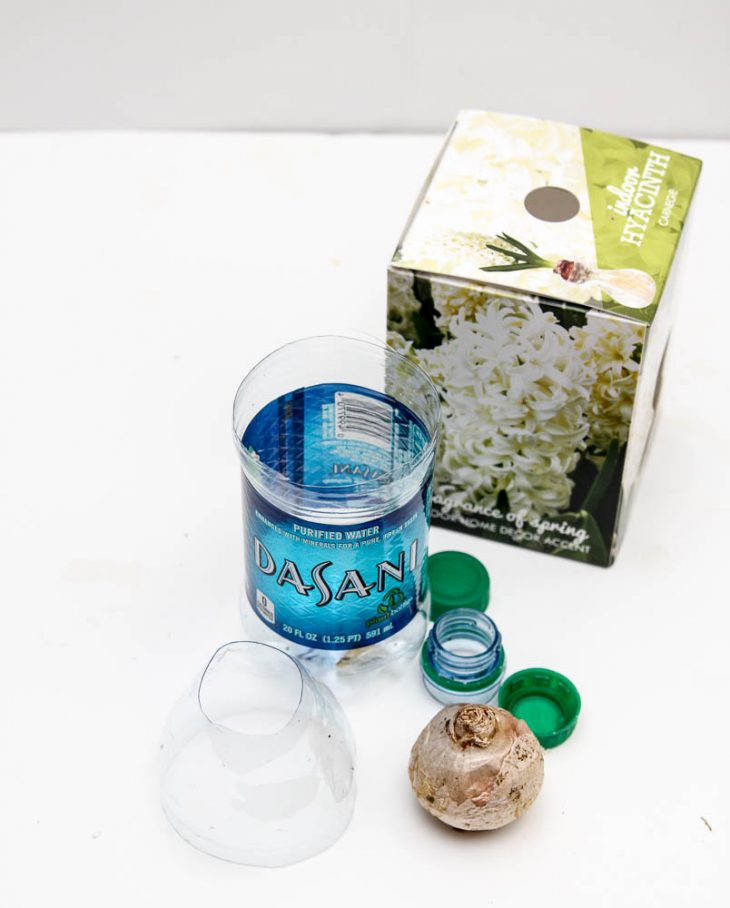 Because DASANI bottles are lighter, due to needing less plastic (they've reduced by about 45%), it makes them very easy to cut and create this Christmas gift. Simply cut off the very top of the bottle where the green cap screws on and then measure about three inches down the bottle and cut that part off.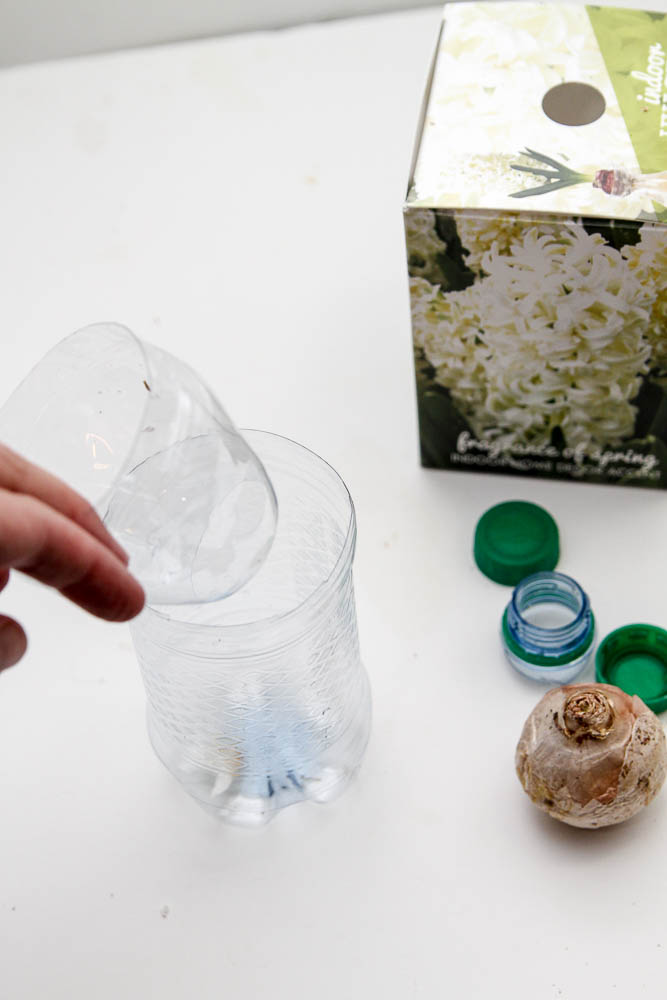 Invert the three inch part you cut off and place inside the bottom part of the bottle. Grab a sock–ok, time to get real here, you can either buy new socks at the store (check the Dollar Store) or dig through the never ending pile of mismatched socks, pick one that looks great (as in spotless clean and without holes) and use it to cover the water bottle. Secure ribbon and greenery around the bottle, add some water to the bottle, and then place the Hyacinth bulb in the bottle.  This is one of the best DIY Christmas gift ideas I've come up with, and I am proud to share it with you!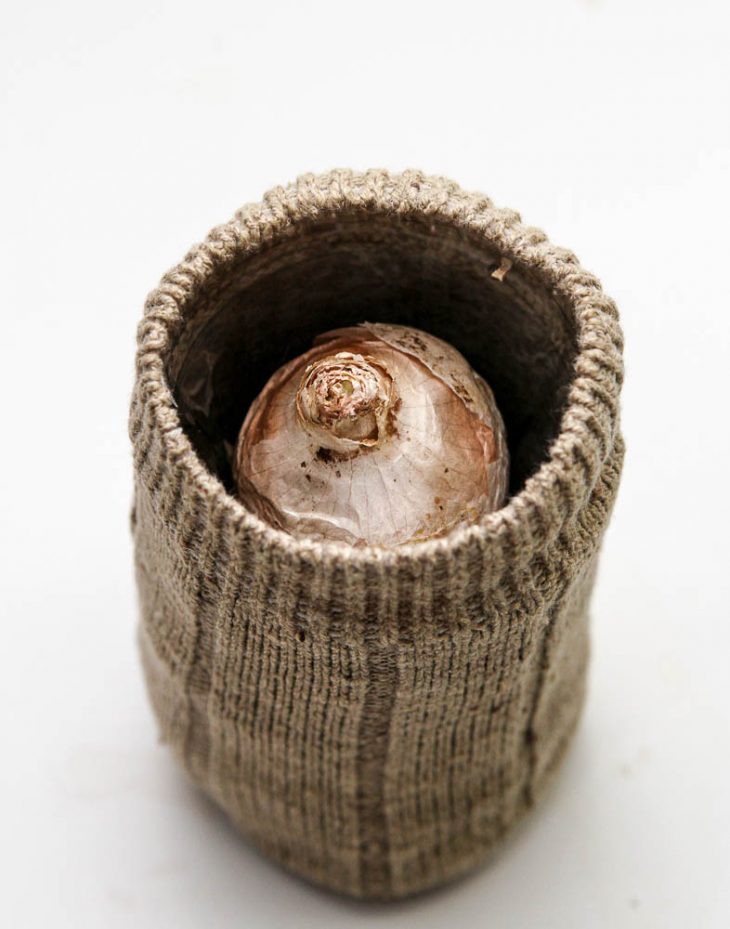 Your Christmas present is done and you've saved a water bottle from going to the landfill AND you reduced the chaos of the sock pile. How cute is this gift? By the time the holidays are here there should be a very pretty Hyacinth starting to bloom in the recycled vase.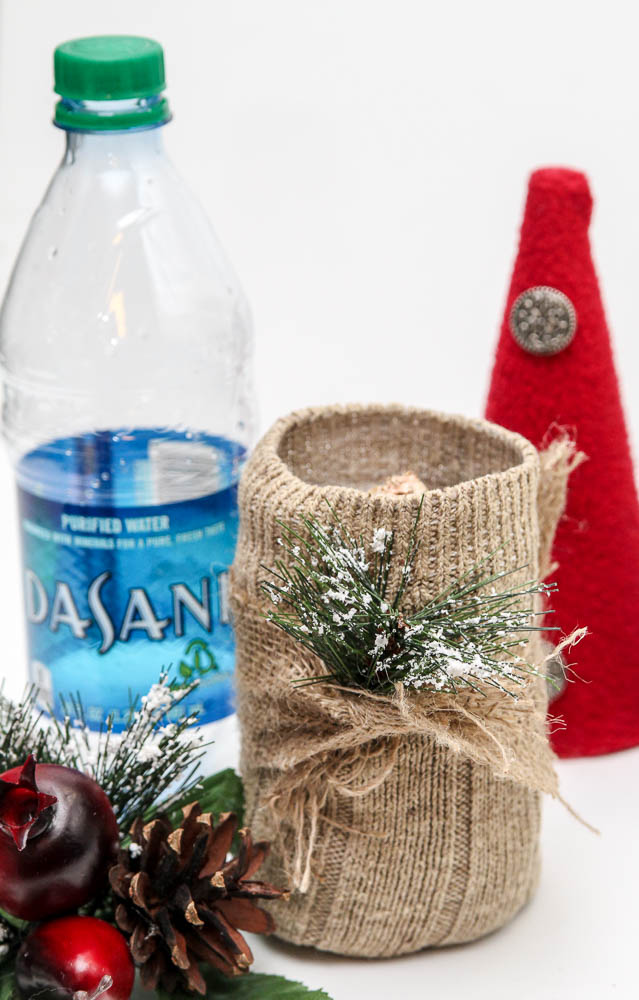 DASANI goal is a future where every plastic bottle is made from materials that are 100% renewable as well as recyclable. That is a goal I can get behind.  If you are looking for DIY Christmas gift ideas, look no further.  This super easy and fun idea is perfect for gifting to friends and family!
More Christmas Ideas: