I cook a lot during the holidays. I host parties, bake gifts, make meals to give away, plus cook for the family. When I'm grocery shopping at Walmart I stock up on my favorite products so that I always have items on hand to cook Christmas recipes.
Born and raised in the midwest I find that casseroles are my go-to meals to give away. I love giving casseroles because they are usually an entire meal in one dish. Plus, as a rule, they keep fairly well in case the gift receiver doesn't want to eat it right away.
One casserole that seems to be a favorite is Chicken Stove Top Casserole. I used chicken for the recipe, but if you have leftover turkey you can use that instead. This recipe is very easy to alter. You can even substitute vegetables for the meat if that is a better solution for your dietary needs.
CHICKEN STOVE TOP CASSEROLE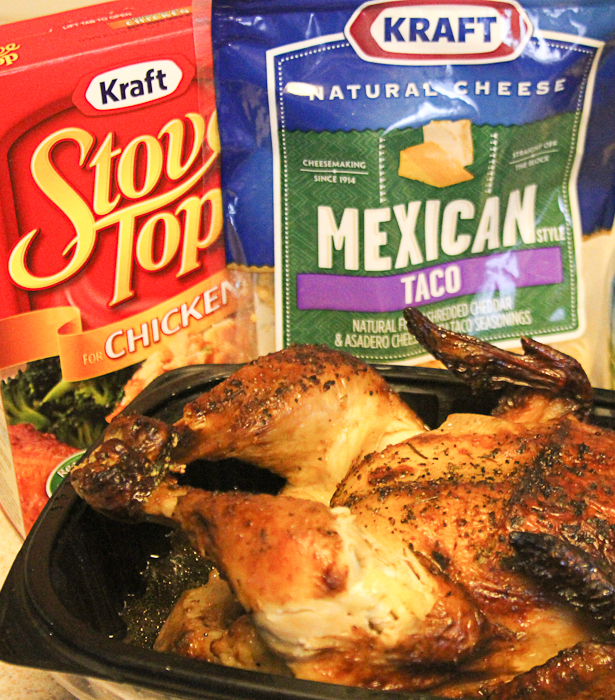 INGREDIENTS
1 rotisserie chicken
1/2 cup Kraft Ranch Dressing
1/2 cup sour cream
1 box Chicken Stove Top stuffing
1 cup chicken broth
1/2 cup Kraft shredded cheese (whichever cheese you'd like to use is fine)

DIRECTIONS
Preheat oven to 350 degrees.
Remove chicken from the bone and place meat in large bowl. Add Kraft ranch dressing and sour cream to chicken and combine.
In a medium sized bowl combine Stove Top stuffing and chicken broth, let set for a few minutes to soften stuffing and then add to chicken mixture. Mix well and pour into casserole dish. Top with Kraft shredded cheese and bake for 20-25 minutes or until heated through.
If giving as a gift prepare in disposable baking dish and give pre-cooked with instructions.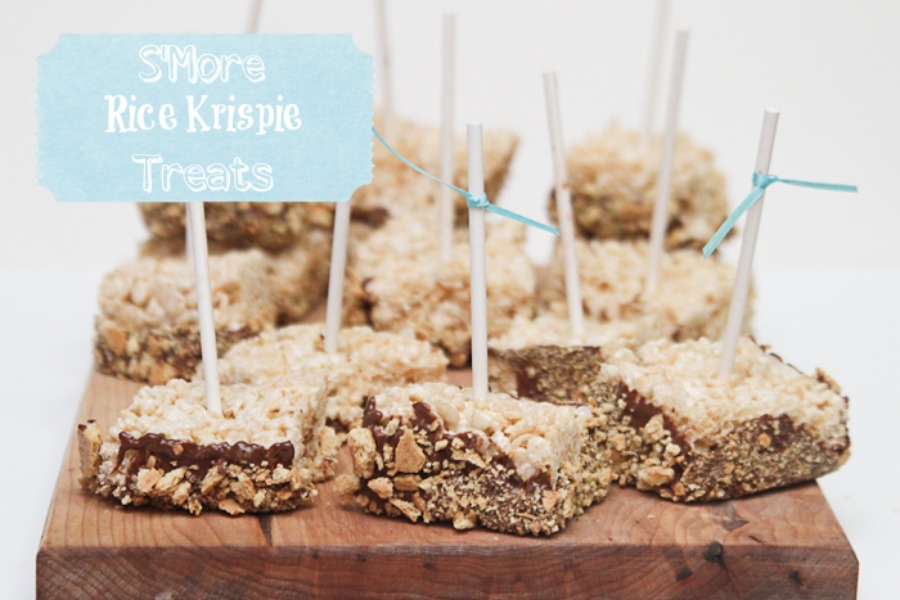 Another gift I love to give is rice krispie treats with a twist. This year I'm going to mix up a big batch of s'more rice krispie treats to share with friends. I tested these treats out when some friends were over recently and they received two thumbs up so I know they will make a great gift.
S'More Rice Krispie Treats
Ingredients
Rice Krispie Treats (Recipe found here)
6 ounces chocolate, melted
4 graham crackers rectangles, crushed
DIRECTIONS
Cut rice krispie treats into individual sizes. Dip in melted chocolate then roll in crushed graham crackers. Let cool on wax or parchment paper.