Guest Writer Paula
Little did I know when house sitting in Pelopennese, Greece, I would get involved in baking Christmas cookies!
I have been told ever so often that the Greek were the first to use olive oil for Christmas baking! I say these delish cookies are a league in their own!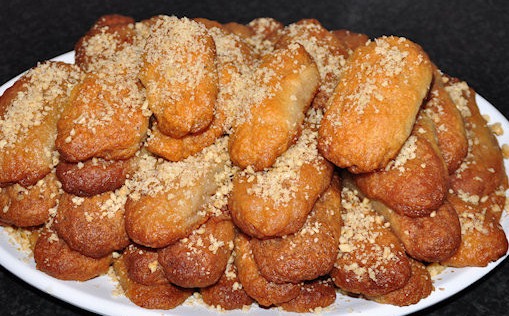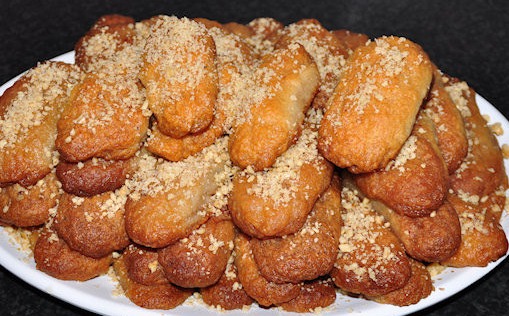 Greek Christmas sweets are plentiful with the ingredients symbolic of prosperity and hope for the coming year: walnuts, almonds, and dried fruits communicate wishes for the coming year, while white powdered sugar is the hope-conveying cover on numerous holiday cookies.
Honey is drizzled over mountains of dough fritters – made in olive oil, of course!
Apparently Neapoli, Pelopennese, was the birthplace of this classic Christmas cookie.
Greek Christmas Cookies Recipe
For the syrup
1 cup sugar
1 cup honey
1⁄2 / 120ml water
1 medium cinnamon stick
1 inch strip lemon zest
For the cookies:
3-31⁄2 cups all-purpose flour, as needed
1 scant teaspoon baking powder
1 teaspoon ground cinnamon
1⁄2 teaspoon ground cloves
1 cup / 240 ml extra virgin Greek olive oil
1⁄2 cup sugar
1⁄2 teaspoon baking sod
1⁄2 teaspoon baking soda
1⁄2 cup / 120 ml fresh orange or lemon juice
1⁄4 cup / 60 ml brandy
1 cup chopped walnuts
Grated zest of 1 orange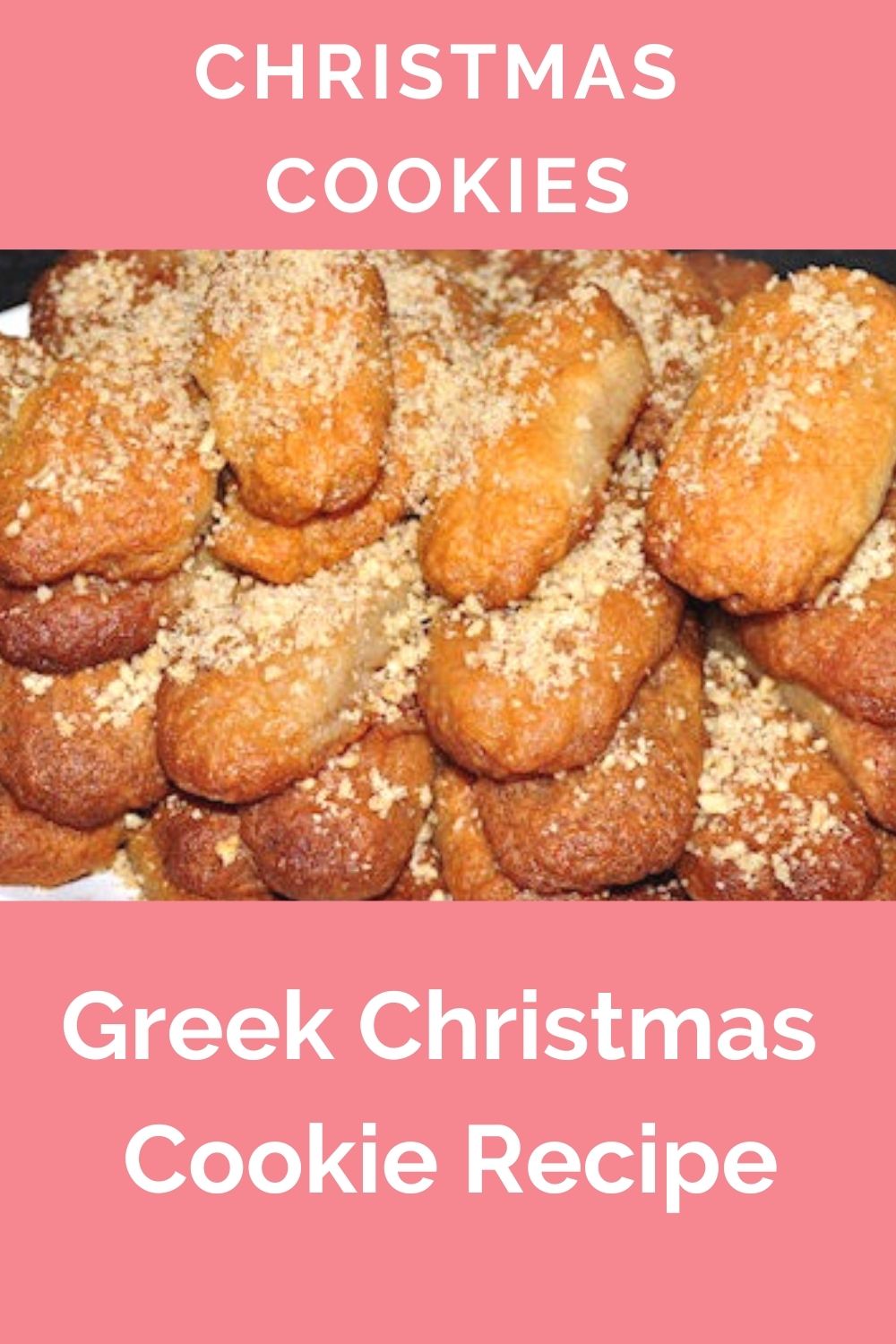 Preheat Oven to 325 F.
SYRUP:
Bring the sugar, honey and water to a boil in a medium-size saucepan.
Add the cinnamon and lemon zest and simmer over medium heat for 10 minutes.
Let cool completely.
COOKIES:
Sift together 3 cups of the flour, the baking powder, cinnamon, and cloves in a small bowl and set aside.
In a large bowl, beat the olive oil with the sugar until creamy. Stir the baking soda into the citrus juice and add to the oil-and-sugar mixture. Add the brandy, walnuts and grated zest, and continue mixing vigorously until combined.
Slowly add the flour to the mixture, beating vigorously with a wooden spoon until a stiff dough forms.
Lightly oil 2 large baking sheets.
One at a time, break off pieces of dough the size of an unshelled walnut and shape into
small, oblong mounds. Place 1 inch apart on the baking sheets and bake until lightly browned, about 20 minutes.
Remove from the oven and submerge in the cooled syrup to soak for a few minutes. Drain on racks.
Optional: Sprinkle with walnuts