We're sharing some of our favorite cookie exchange recipes for this year's cookie party! We love hosting and attending cookie parties because it's such a fun way to connect with family and friends during the holiday season.
If you are hosting your own Christmas cookie exchange party, see our party tips at the end of this post.
Delicious & Easy Cookie Exchange Recipes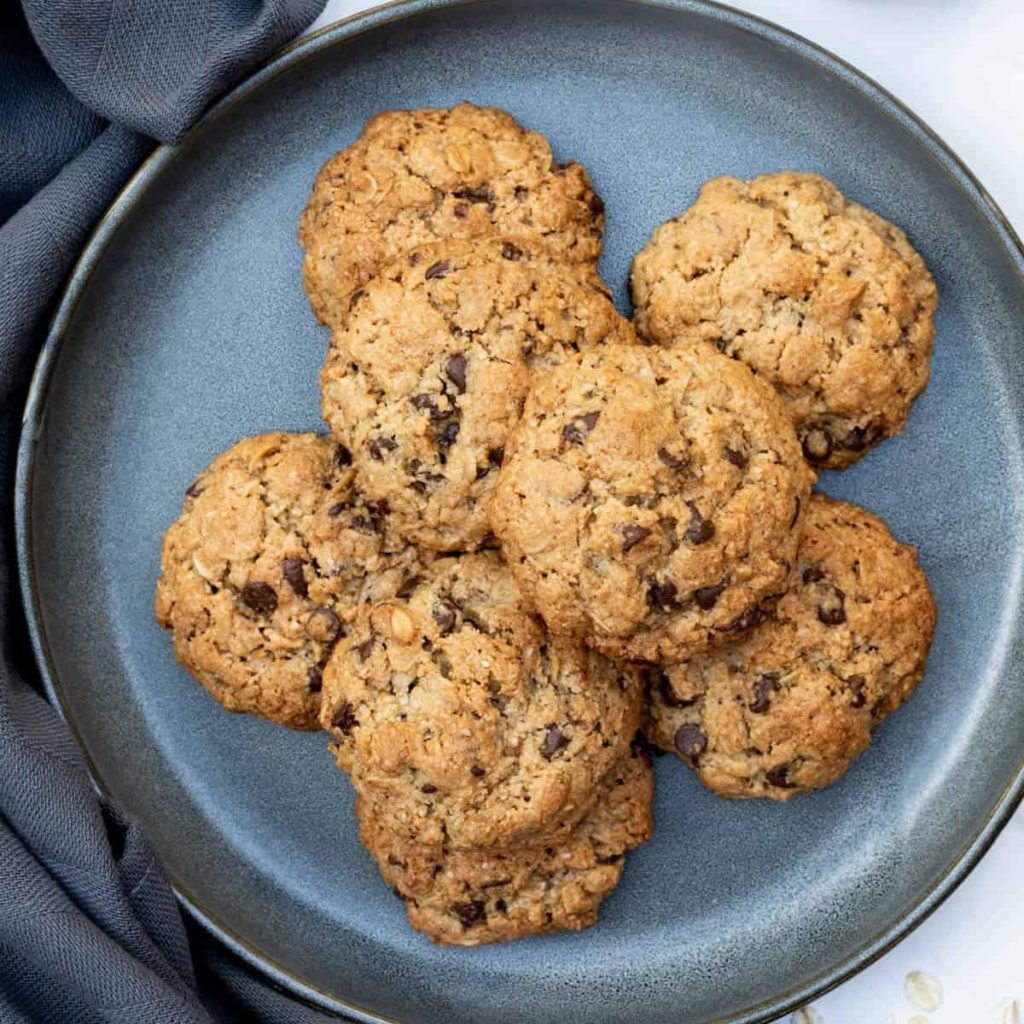 Almond Flour Oatmeal Cookies are crispy yet chewy treats packed with chocolate chips – gluten-free treats ideal as either dessert or snacks.
I love baking with almond flour in all sorts of sweet recipes, but until recently had never tried pairing it with oatmeal. Turns out it makes for a really lovely pairing; these gluten-free Almond Flour Oatmeal Cookies feature warm nutty notes enhanced by plenty of chocolate chips.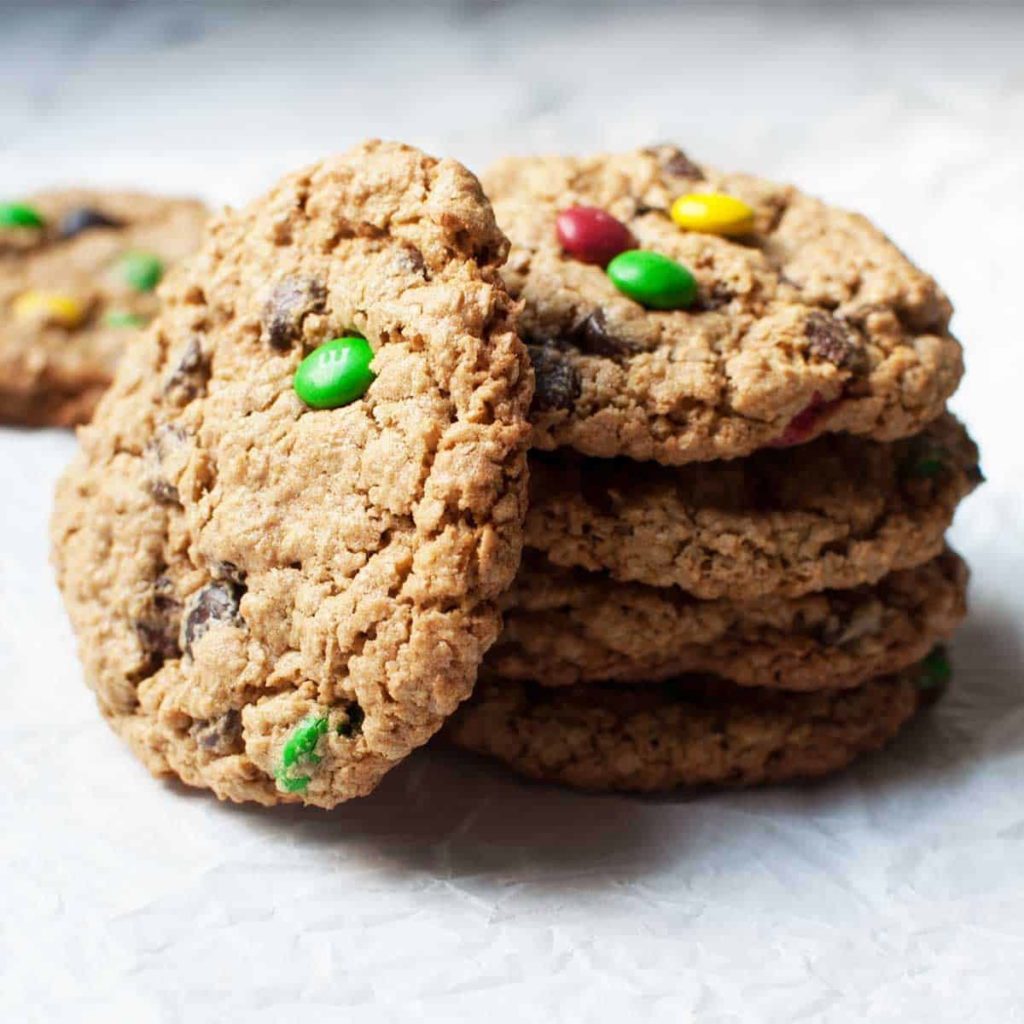 These Amish Monster Cookies are delicious yet simple to make – they taste just like those sold at Amish bakeries.
I love this recipe as not only are these cookies tasty but they resemble bakery-quality treats. Amish and Mennonite recipes tend to be straightforward yet flavorful, like this no-fuss version without needing to chill the dough first.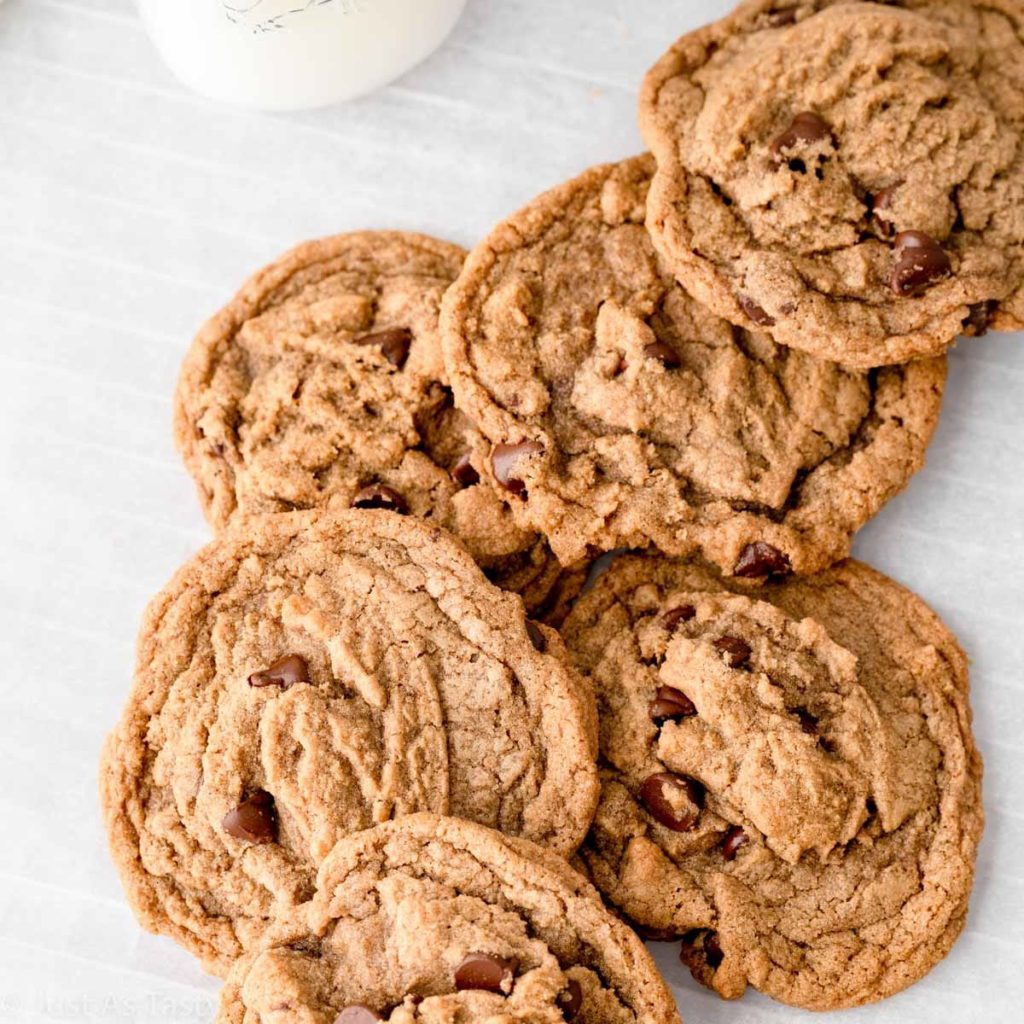 These espresso chocolate chip cookies are perfectly crisp around the edges while soft and thick in the center – irresistibly delectable.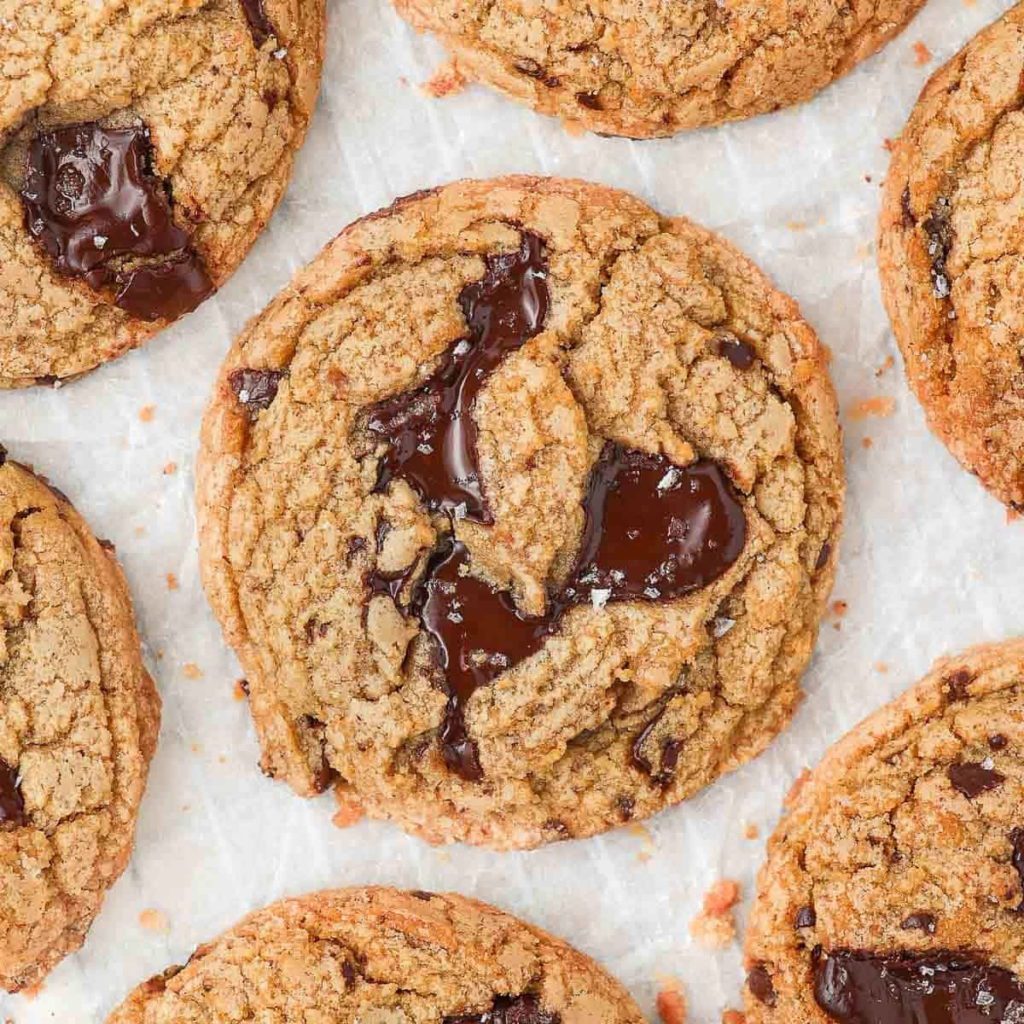 These delicious chunky Biscoff Butter Cookies with Chocolate Chunks are packed full of flavor and make an irresistibly sweet treat! Enjoy an effortless bite-sized treat.
These deliciously fragrant cookies are enhanced by the addition of both Cookie Butter Spread and Speculoos Spices into their dough, creating an irresistibly fragrant treat. Making one bowl-only cookies doesn't take long and requires minimal chill time – an irresistible treat indeed.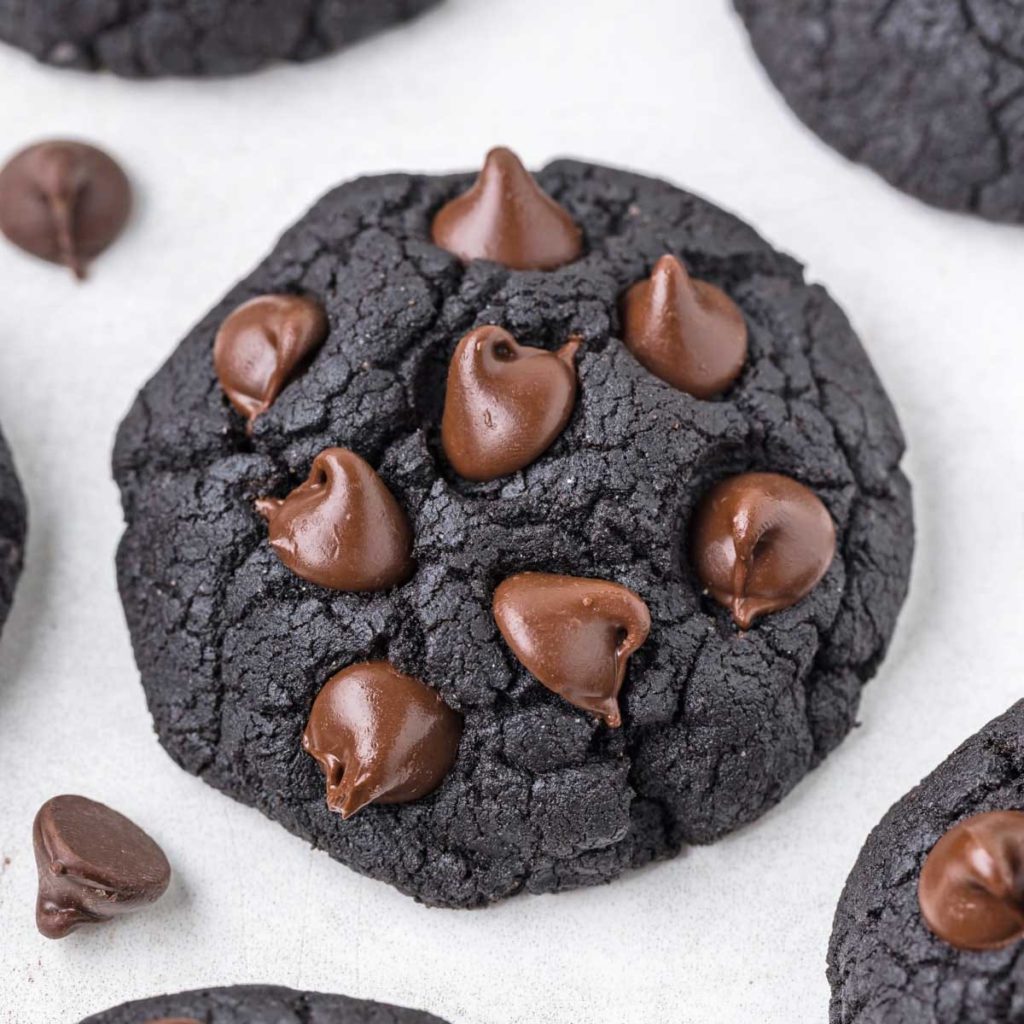 These black cookies get their Oreo-flavored hue and texture from cocoa instead of food coloring. With no eggs or egg replacements needed for these vegan and dairy-free cookies, using all-purpose, whole wheat or gluten-free flour you have plenty of choices when it comes to flavorful baked goods.
These cookies are even better than Oreo wafers! I usually don't enjoy crunchy cookies, and these chewy yet crunchy-edged treats have my vote as the winner.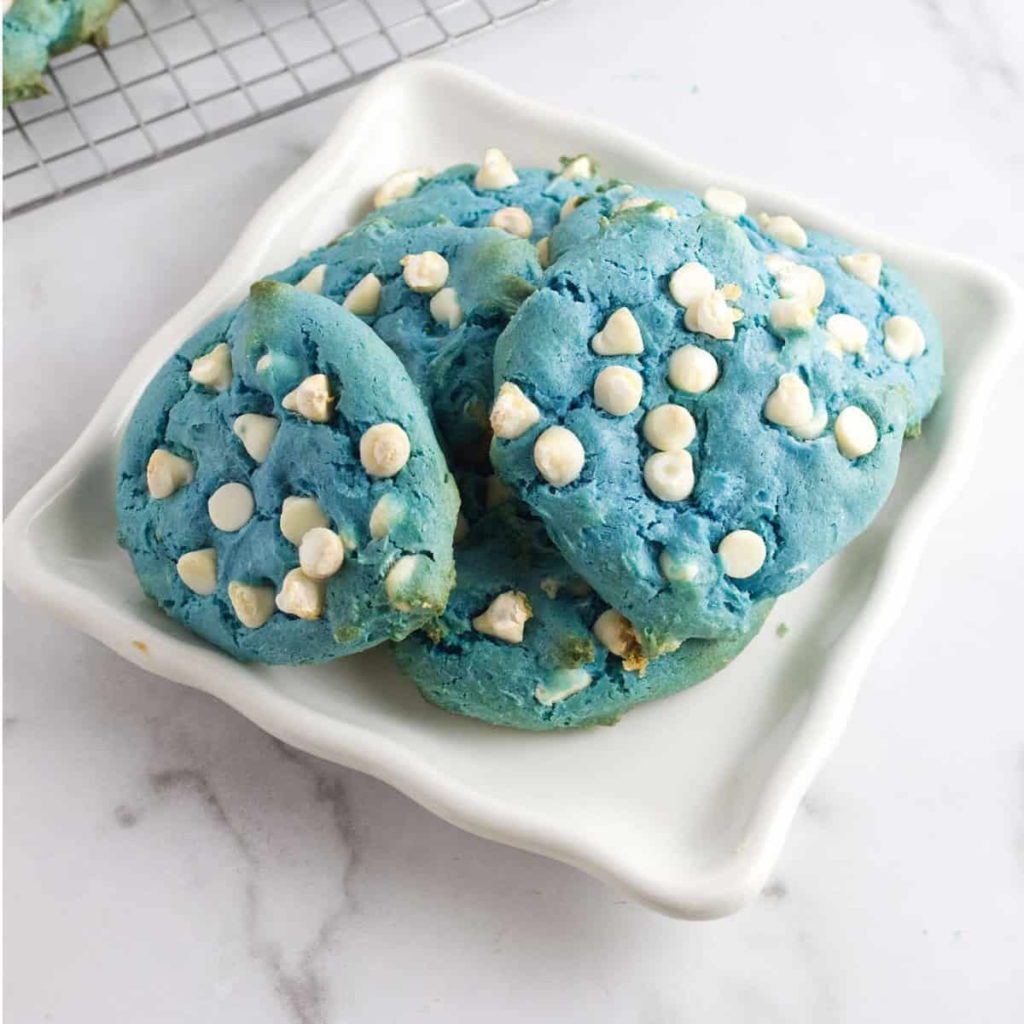 Blue velvet cookies are an easy and festive way to mark Hanukkah or any special event! Soft, chewy, and brightly colored – guaranteed to delight friends and family. Even better yet? Following this easy recipe allows you to craft your very own blue velvet treats.
These soft, chewy cookies will delight friends and family! With vibrant hues that won't fade over time.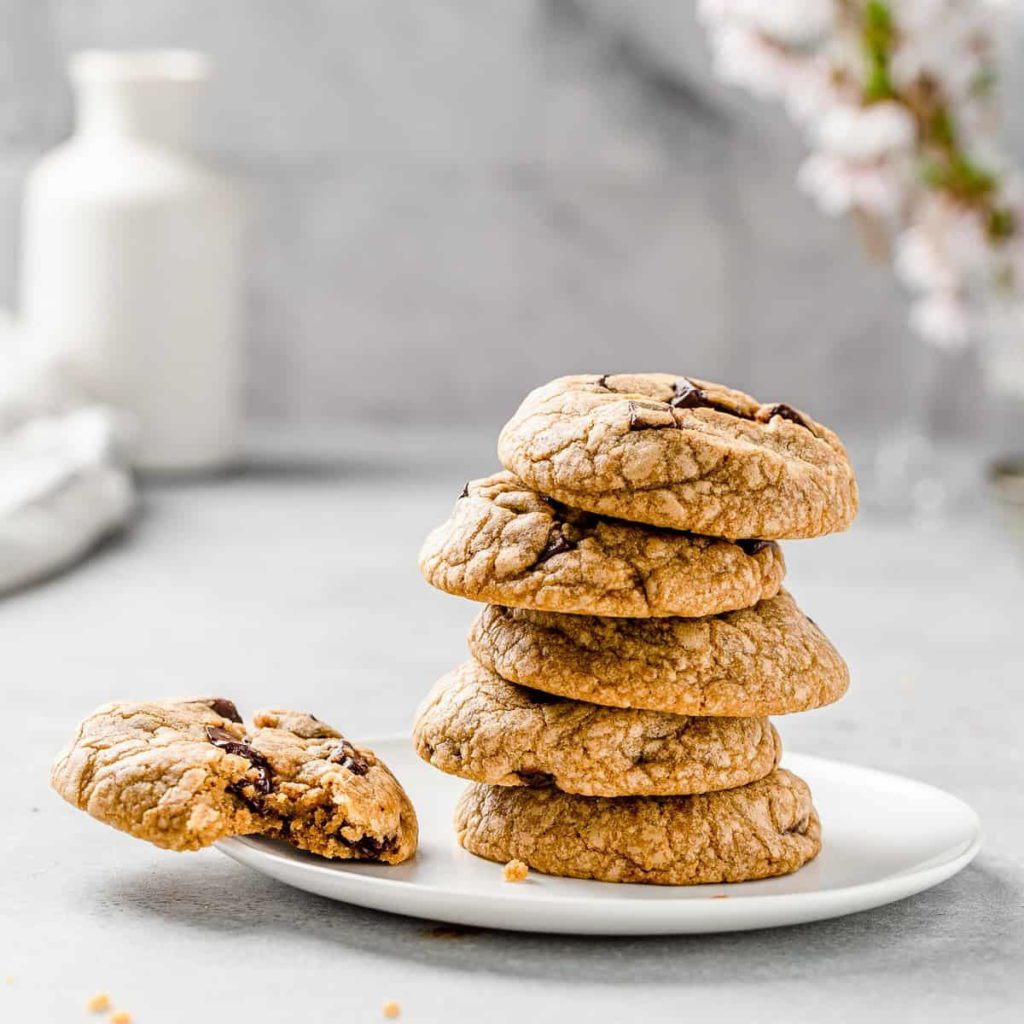 These fudgy bakery-style Brown Butter Chocolate Chunk Cookies may be large enough to share, but you probably won't! They're too deliciously fudgy not to enjoy on your own.
As with other chocolate chip cookie doughs, this one is quite straightforward to prepare. But unlike others, this one begins by browning the butter – something which adds extra delicious flavor to your final cookies. You could always just melt the butter instead, but browning will take them one step further.
To brown butter, all you need is a medium saucepan that you will place the butter into. Melt it over medium heat while monitoring it closely until all of it has melted; when fully melted it should start bubbling.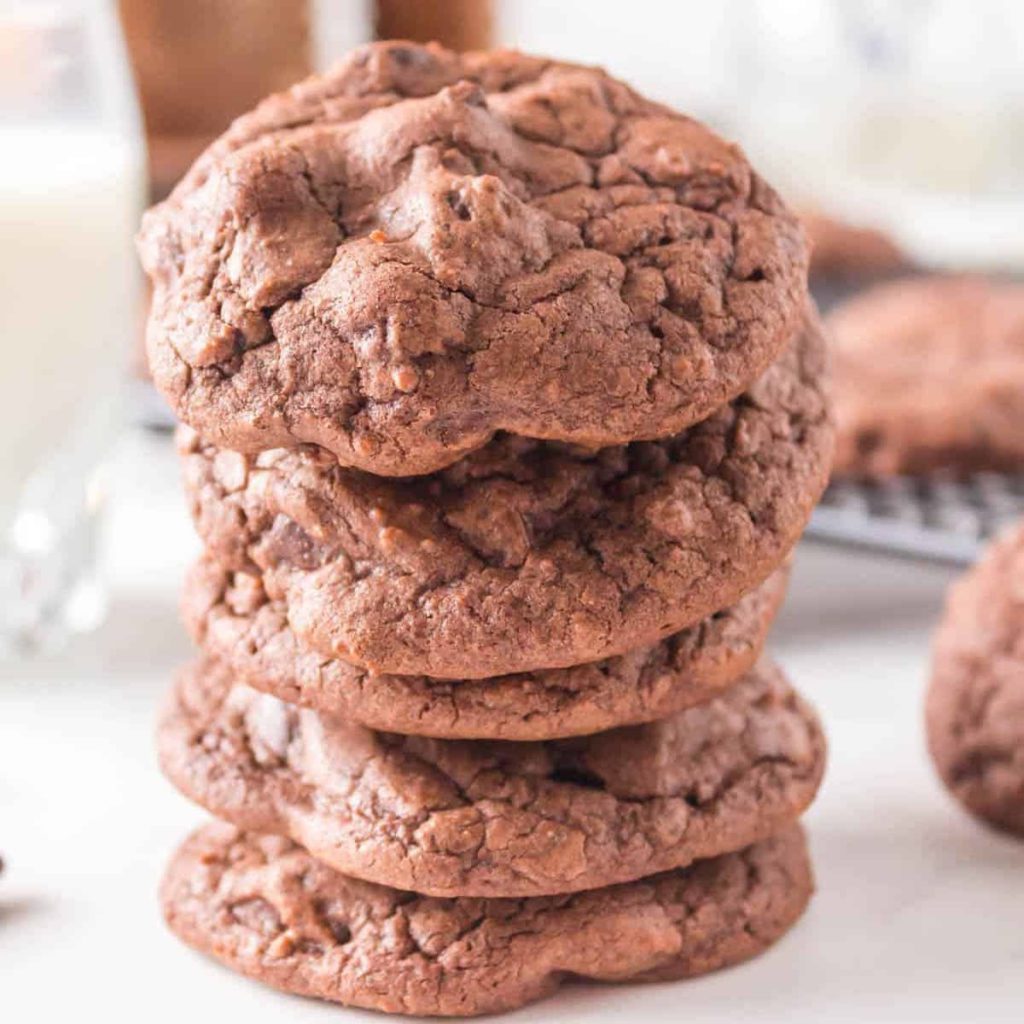 Create delicious brownie-mix inspired cookies without all of the hassle. Who knew brownie mix was such an accessible way of turning out delicious treats?
This easy recipe is similar to our red velvet cake mix cookies but uses boxed brownie mix for maximum chocolate goodness. Perfect for chocolate fans everywhere.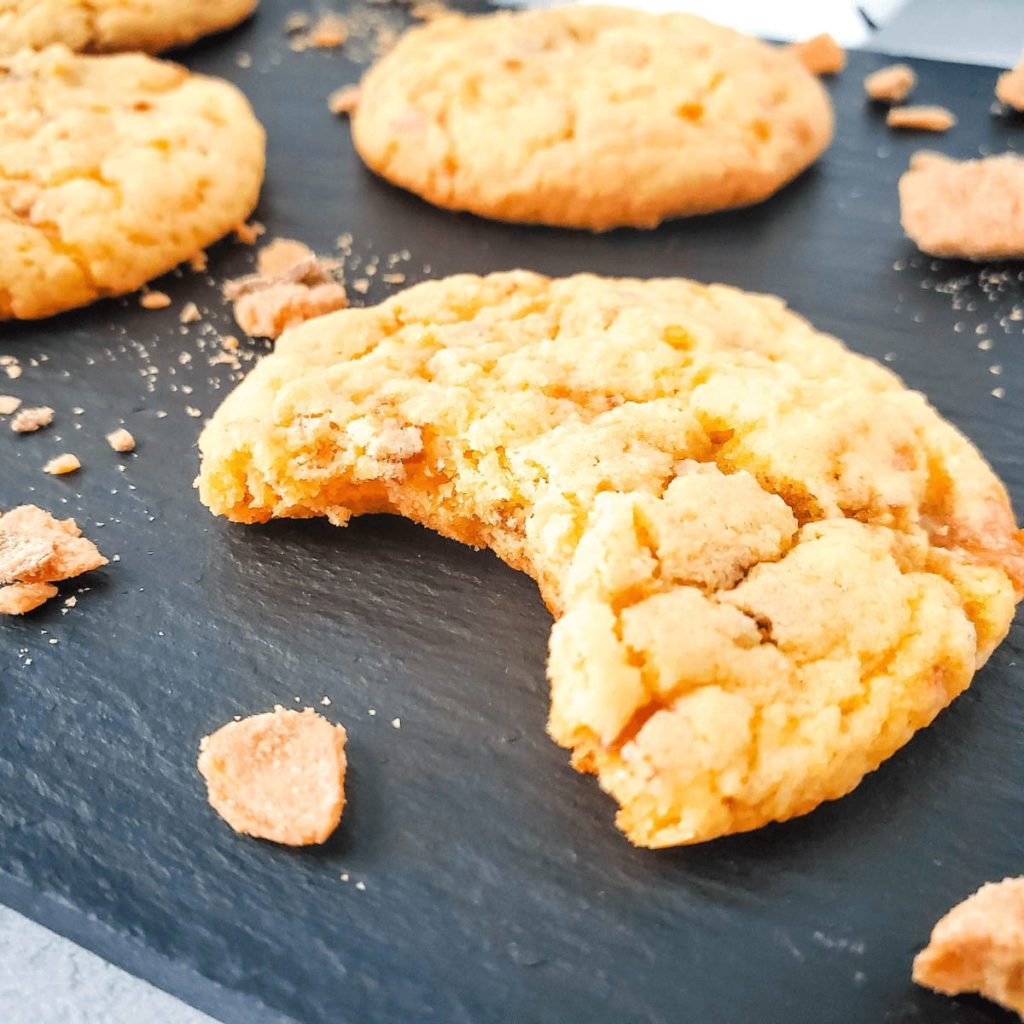 These Butterfinger Cookies feature the perfect balance between crispiness and chewiness – you won't believe this recipe only requires four ingredients.
Butterfinger Cookies are so scrumptious, with the perfect balance between crispiness and chewiness. If you enjoy peanut butter candies, then you will love these treats too. And with only four ingredients needed in this recipe.
Making Butterfinger Cookies is easy. Even novice bakers could follow this recipe without making mistakes; box cake mix cookies become an indispensable solution when cravings strike or you need something sweet to impress family and friends. Plus, this recipe makes use of leftover Halloween candy bars.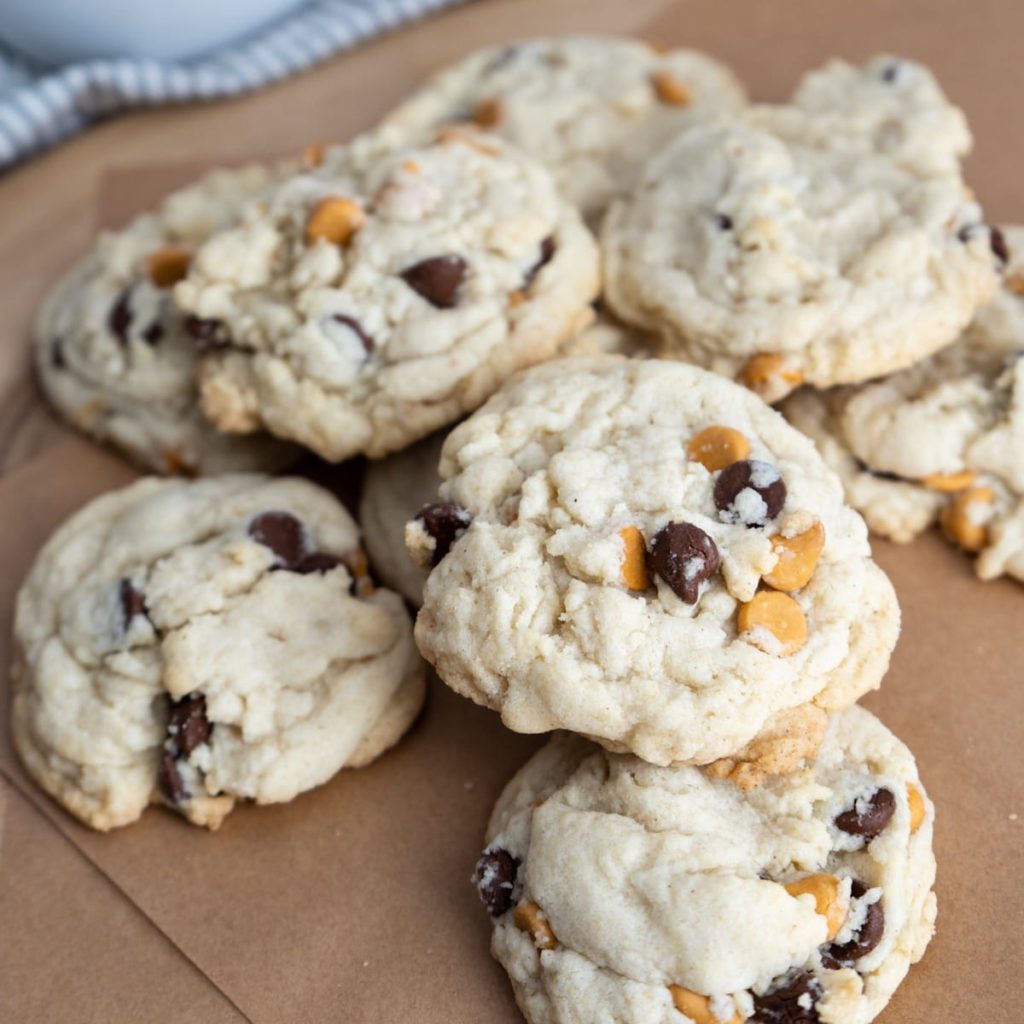 These easy butterscotch chocolate chip cookies are thick, chewy, and packed with warm and delectable flavor. Enjoy these quick treats today.
I love butterscotch-flavored desserts. I've already shared both my butterscotch cake and pie recipes; both can easily become my go-to treats and never cease to please me.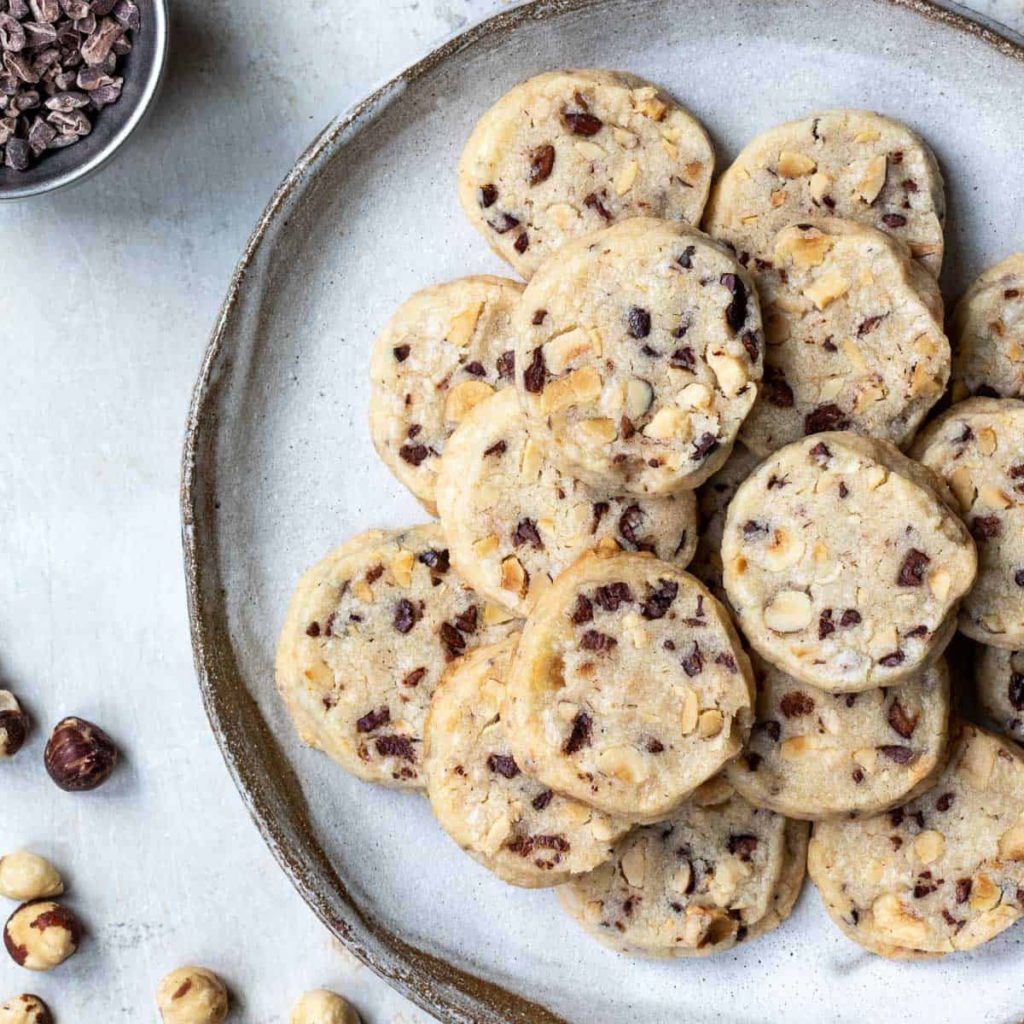 Cacao Nib Hazelnut Cookies are the ultimate shortbread treat, with light sweetness, crunchy hazelnuts and chocolatey cacao nibs giving them just enough kick.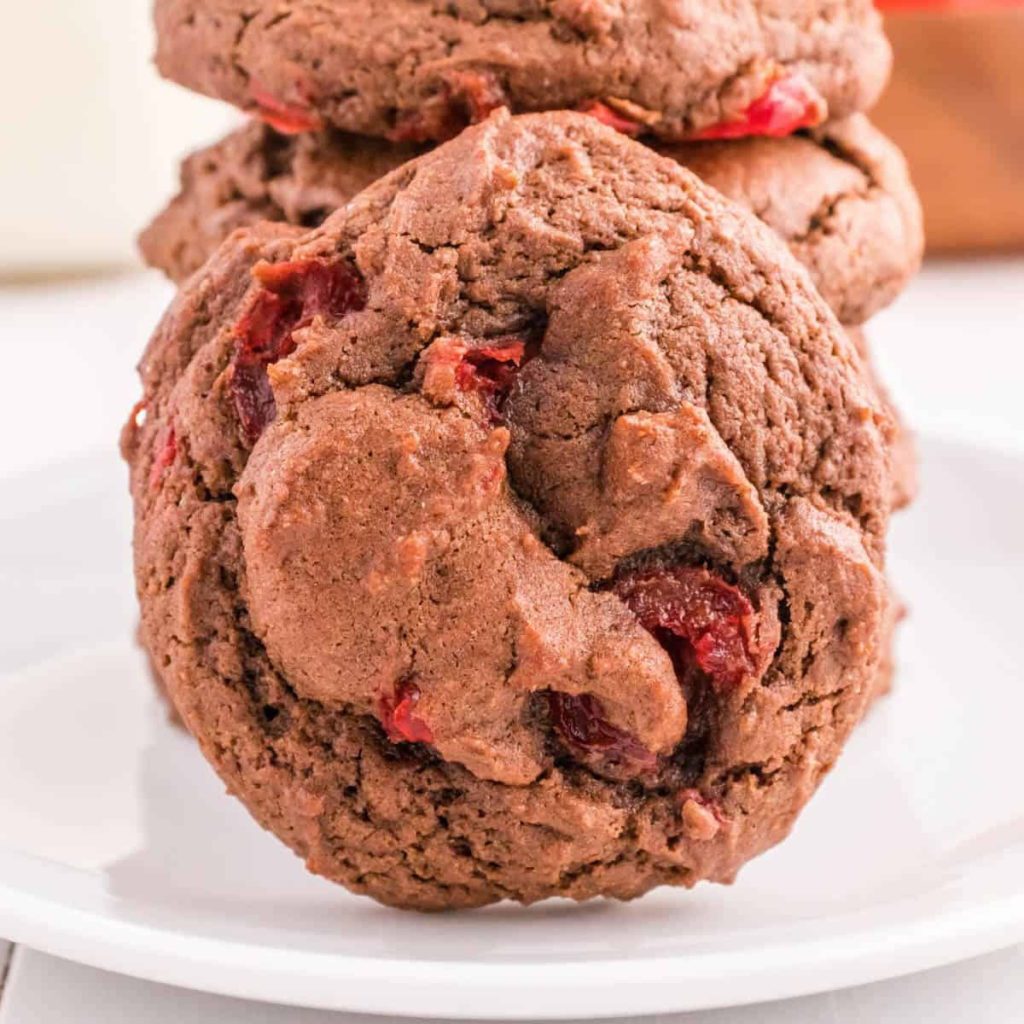 Chocolate Cherry Cookies: Make these delicious cocoa powder chocolate cookie recipe with maraschino cherries in no time at all and impress everyone in your family. It will surely become one of their favourite treats.
Chocolate and cherries make an irresistibly classic pairing. If you love the rich taste of chocolate covered cherries, you'll definitely appreciate these cookies. Their chewy chocolate cookies are tender and moist while chopped maraschino cherries add an irresistibly tart cherry aroma – these treats practically taste like chocolate covered cherry cookies.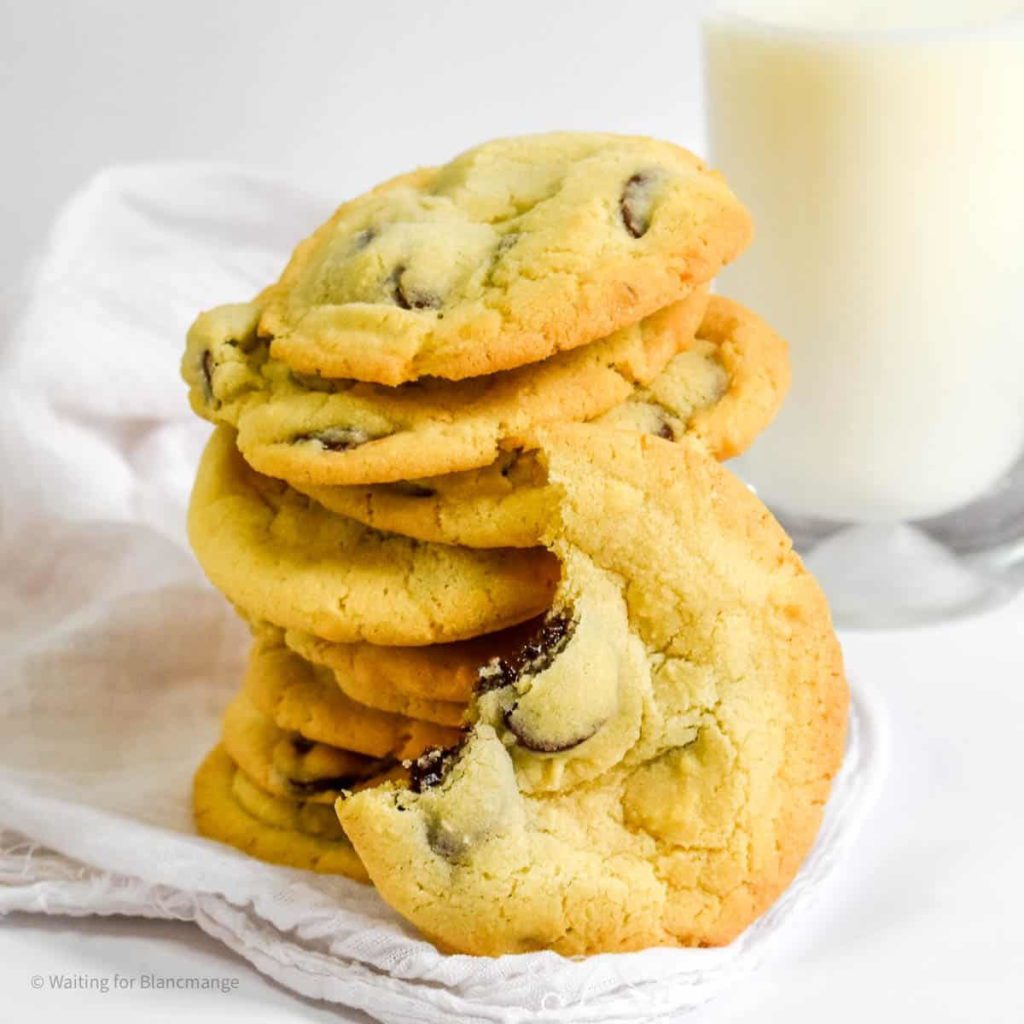 Make the ultimate chocolate chip sugar cookies with this one-bowl recipe of soft and chewy chocolate chip cookies without brown sugar.
Have you found yourself craving chocolate chip cookies but without brown sugar to use in their creation? No need for anxiety – chocolate chip cookies can still provide that sweet, chocolaty satisfaction.
Brown sugar may add texture and flavor, but vanilla extract and quality chocolate chips are truly the key elements to crafting delicious chocolate chip cookies. They will bring all the necessary zest into these treats.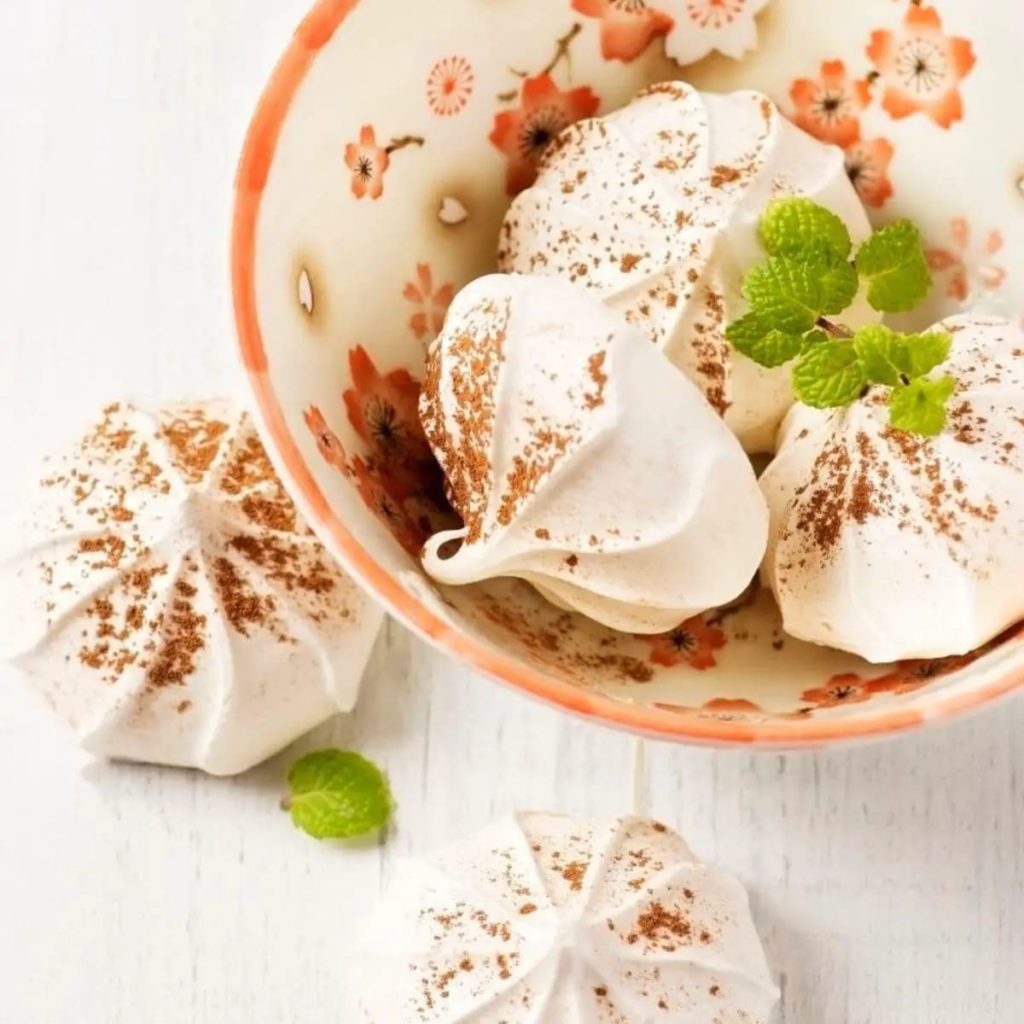 Learn how to make Coconut Meringue Cookies without using cream of tartar – these treats will turn out silky-smooth and glossy-finished for perfect firm and glossy treats.
These tasty little cookies are popular across a number of nations and never seem to go out of style. With their beautiful appearance and elegant style, these delightful treats make delightful decorations for cakes or other desserts as well as being used as Christmas Tree ornaments in some cases. There are endless creative uses for them.
Meringue Cookies are an indispensable treat of confectionery and can be easily prepared if we follow the instructions carefully.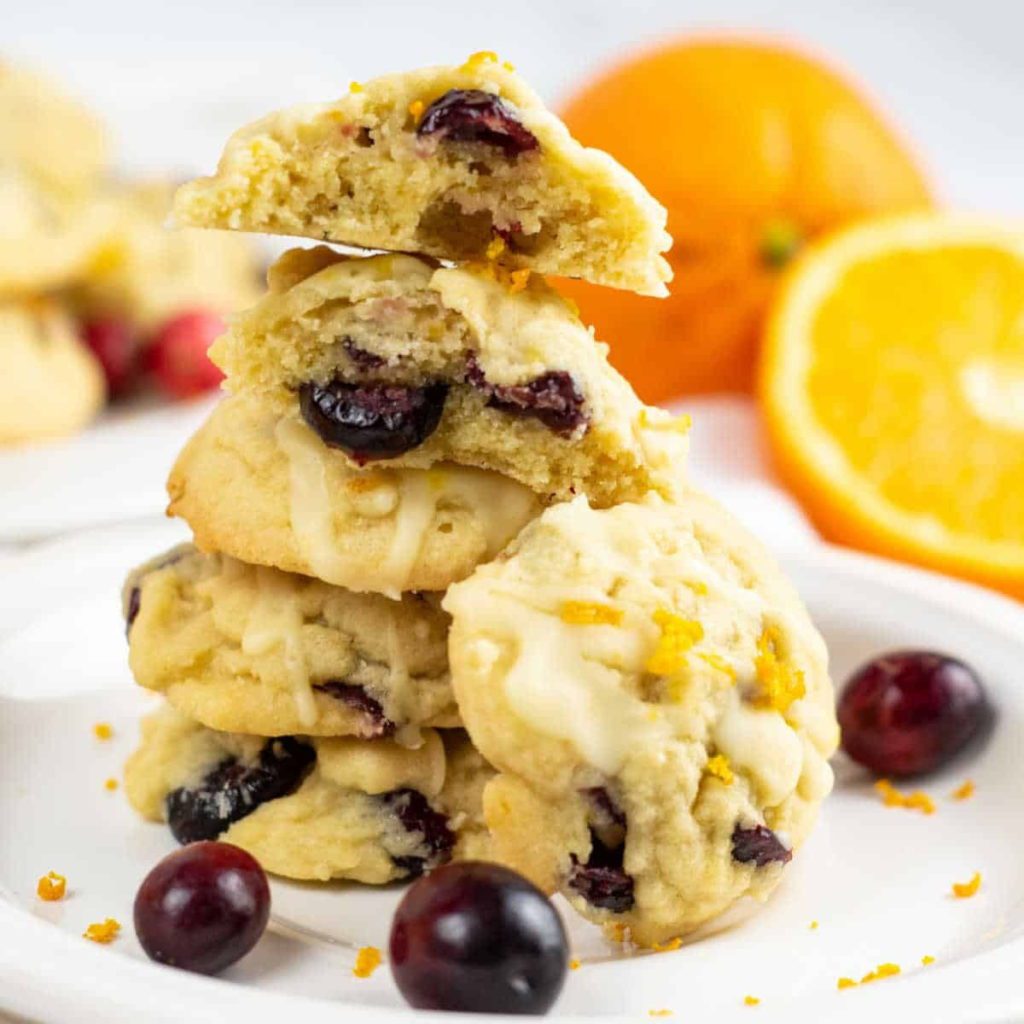 Orange Cranberry Cookies are an irresistibly sweet and chewy dessert, perfect for buffet tables, parties and more. Try this easy recipe now.
Cranberry Orange Cookies are a holiday classic. Made of buttery goodness and filled with dried cranberries for an irresistibly festive bite. Plus they add tons of orange flavor.
They're ideal for the busy holidays because you can create the dough ahead of time, set it in the fridge, and bake when there is more time.
These fun cookie monster cookies will surely delight all members of your family. Give these blue cookie monster cookies (Tiktok recipe) a try today and get baking.
These delicious Cookie Monster cookies are deliciously simple to make, making them perfect for celebrations or birthday parties! Made using a classic chocolate chip cookies recipe and packed with chunks of Oreo cookies, mini Chips Ahoy chocolate chip cookie pieces, white chocolate chips and semi-sweet chocolate chips — anyone who loves their sweets won't resist trying these.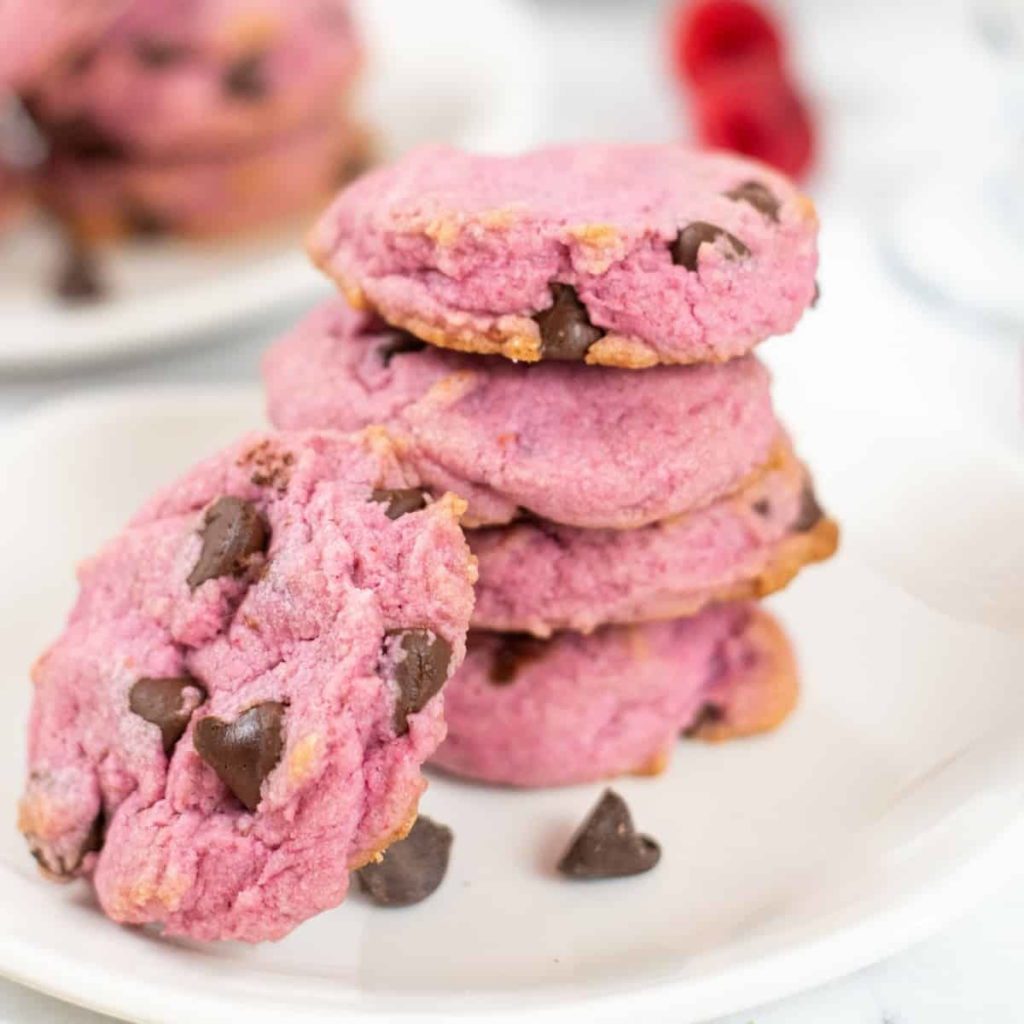 Real raspberry cookies made with fresh raspberries and semi-sweet chocolate chips baked to soft, chewy perfection! Perfect for special occasions.
From chocolate chip and oatmeal raisin varieties, to peanut butter-themed or peanut butter cups – everyone has their favorite.
These cookies are both delicious and simple to make. Plus, the recipe includes instructions on using fresh frozen raspberries and semi-sweet chocolate to give your cookies that extra punch of flavor and sweetness that people crave in desserts. What are you waiting for? Start baking.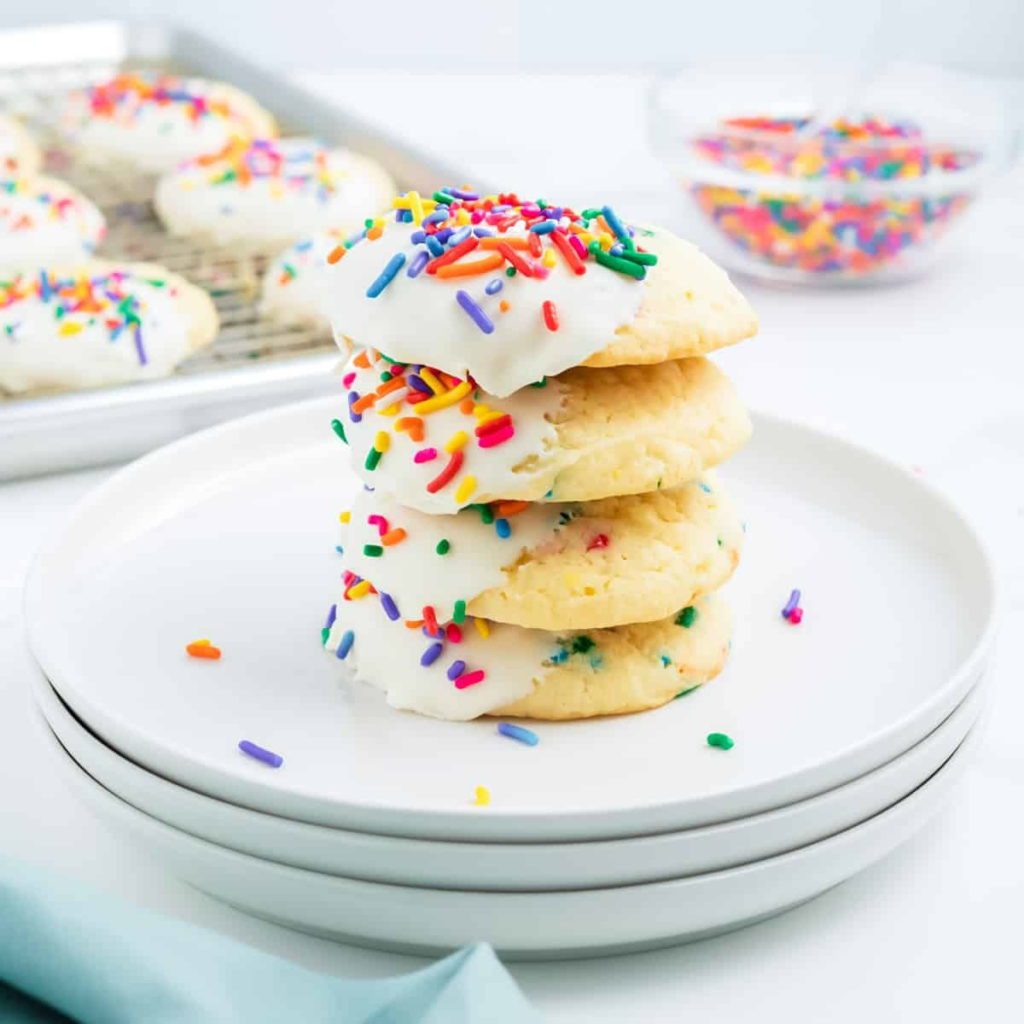 Every bite of these moist and chewy funfetti cake mix cookies will bring back memories of being a child with its vibrant, colourful sprinkles.
These soft and sweet treats feature rainbow sprinkles for an irresistibly delicious crunch. Perfectly dressed up or casually styled, this two-in-one treat will surely please any crowd – no matter the event.
With unrivaled flavor and straightforward preparation, these funfetti cake mix cookies with frosting will quickly become family favorites! You won't stop making them.
You can find more cookie exchange and dessert recipes here.
Pin Cookie Exchange Recipes to Pinterest