Instead of throwing a big evening party, many people are choosing to host a Christmas brunch instead which I fully endorse. Hosting a brunch feels more cozy and less stressful especially when you have an excellent list of Christmas brunch recipes to choose from.
My main goal when preparing a Christmas brunch is to keep the effort low and the food quality high. To that end I'm sharing some of my fave recipes.
Christmas Brunch Recipes For A Stress Free Holiday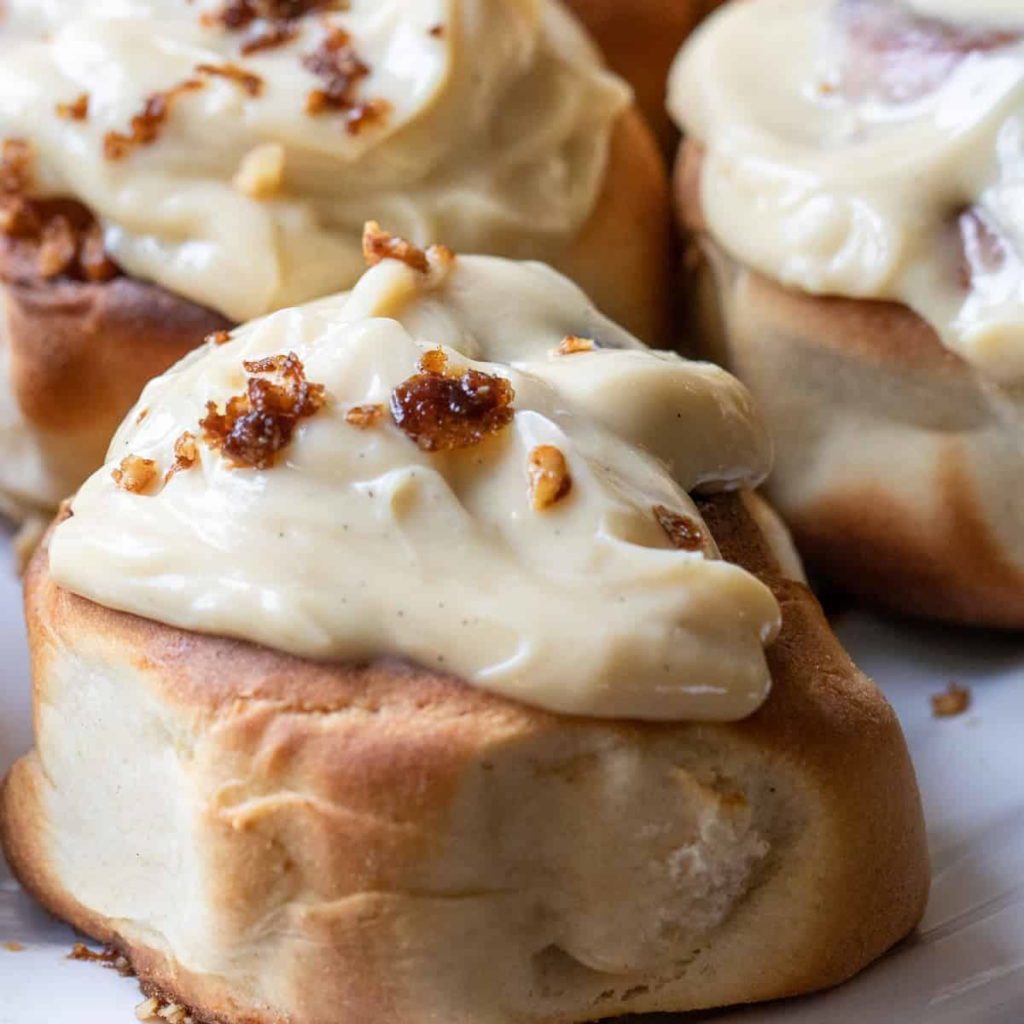 Treat yourself and loved ones alike to Air Fryer Cinnamon Rolls that are irresistibly fluffy, soft and moist; generously covered in silky cream cheese icing for an irresistibly tasty breakfast treat or late-night snack option. They make the ideal treat.
With easy step-by-step instructions, these air fryer cinnamon rolls will quickly become a family favorite.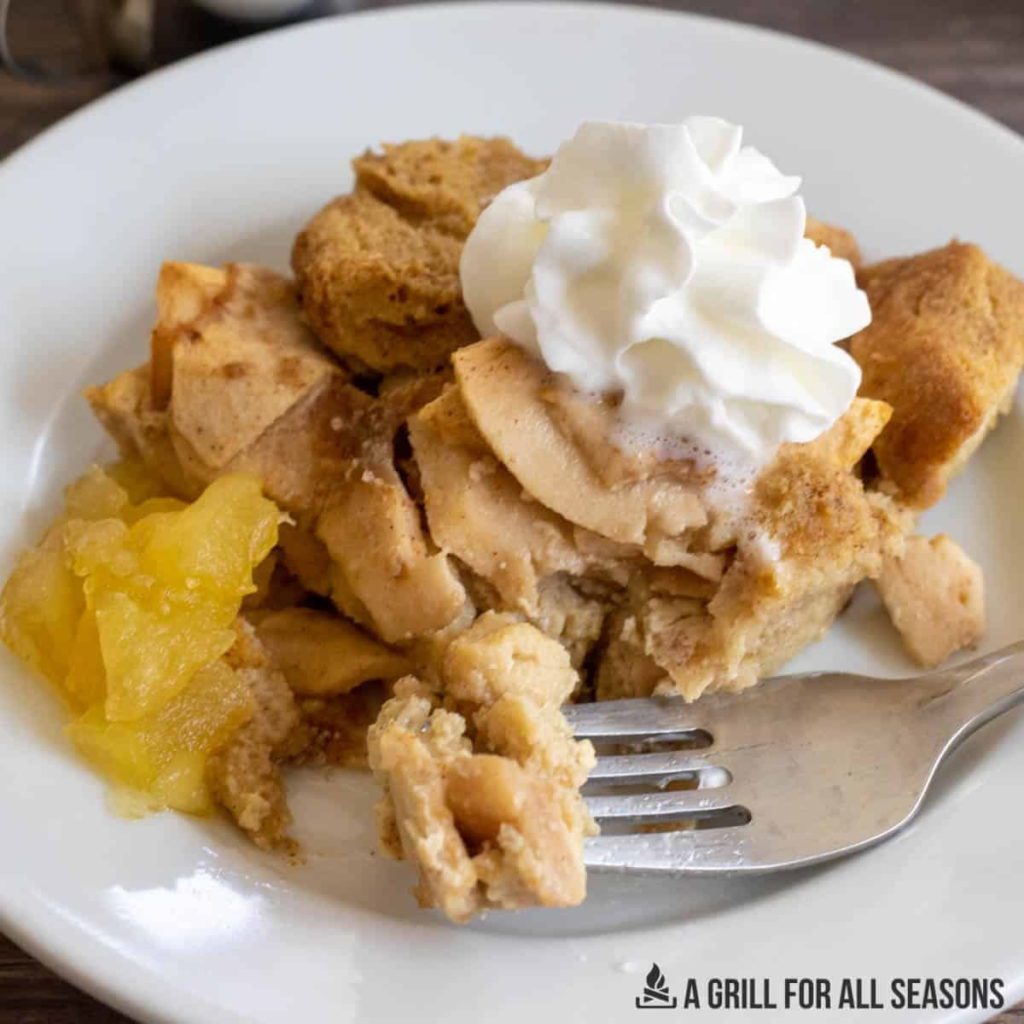 Apple French Toast Casserole Recipe made with fresh apple syrup makes an elegant breakfast option, perfect for busy families. Make ahead and enjoy.
Apple season is always fun to celebrate! Loading up a casserole dish with fresh apples and other simple ingredients creates the ideal recipe, not only boasting amazing flavor, but this fluffy baked French toast casserole can be completed easily by anyone.
Make this delicious casserole to start off any holiday morning or any morning of the year – especially Christmas morning.
One of my favorite parts about making it is using old bread and apples from your pantry for this amazing flavor combination; making this simple casserole is so rewarding in terms of both taste and simplicity.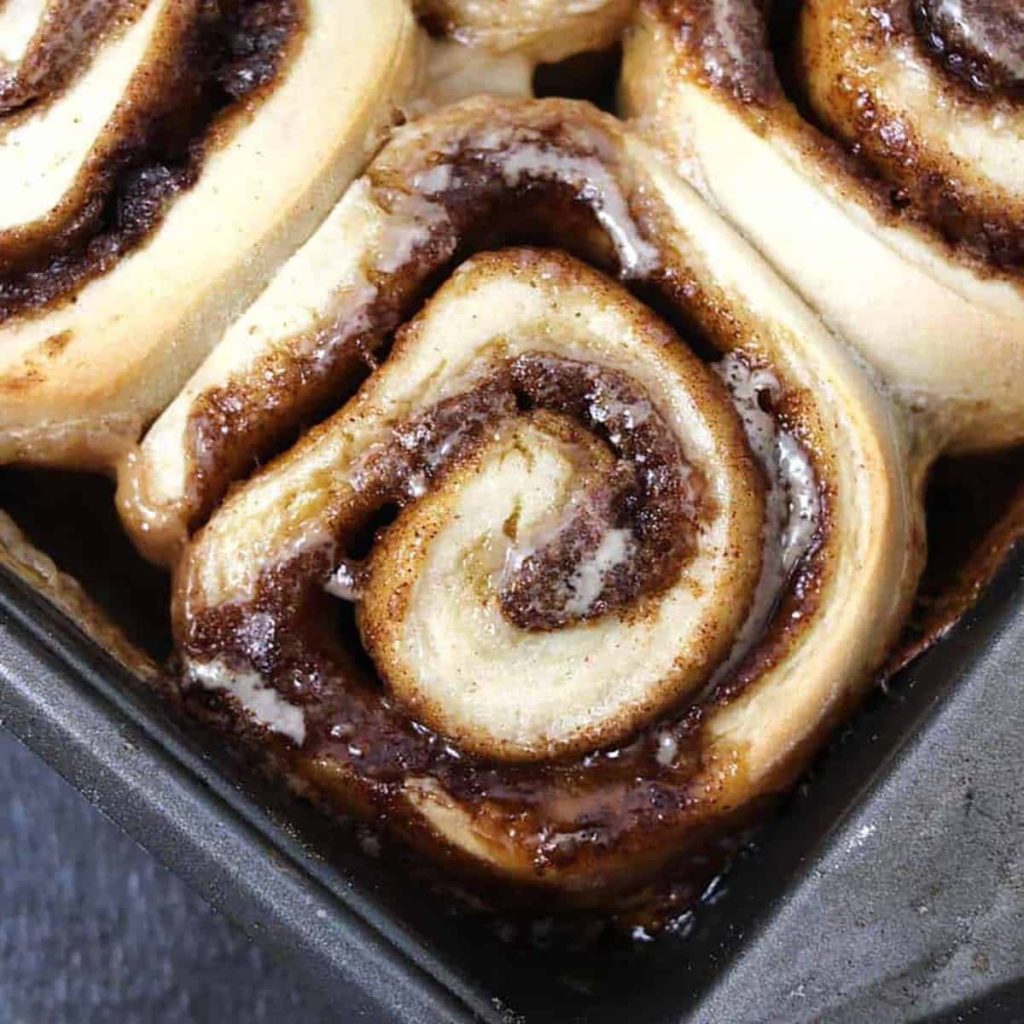 Homemade brown butter cinnamon rolls topped with cream cheese frosting are delicious sweet rolls to whip up in no time at home! From their luxurious texture and soft gooeyness to the ease of their creation and preparation, nothing compares.
They rolls are soft, gooey treats you can make quickly at home. Their gooey texture and subtle nutty and toasty notes of brown butter add extra depth of flavor that make these delicious baked rolls ideal to start any holiday morning or weekend morning off right! Cinnamon buns make one of the perfect sweet treats or desserts to start the morning right – or any morning.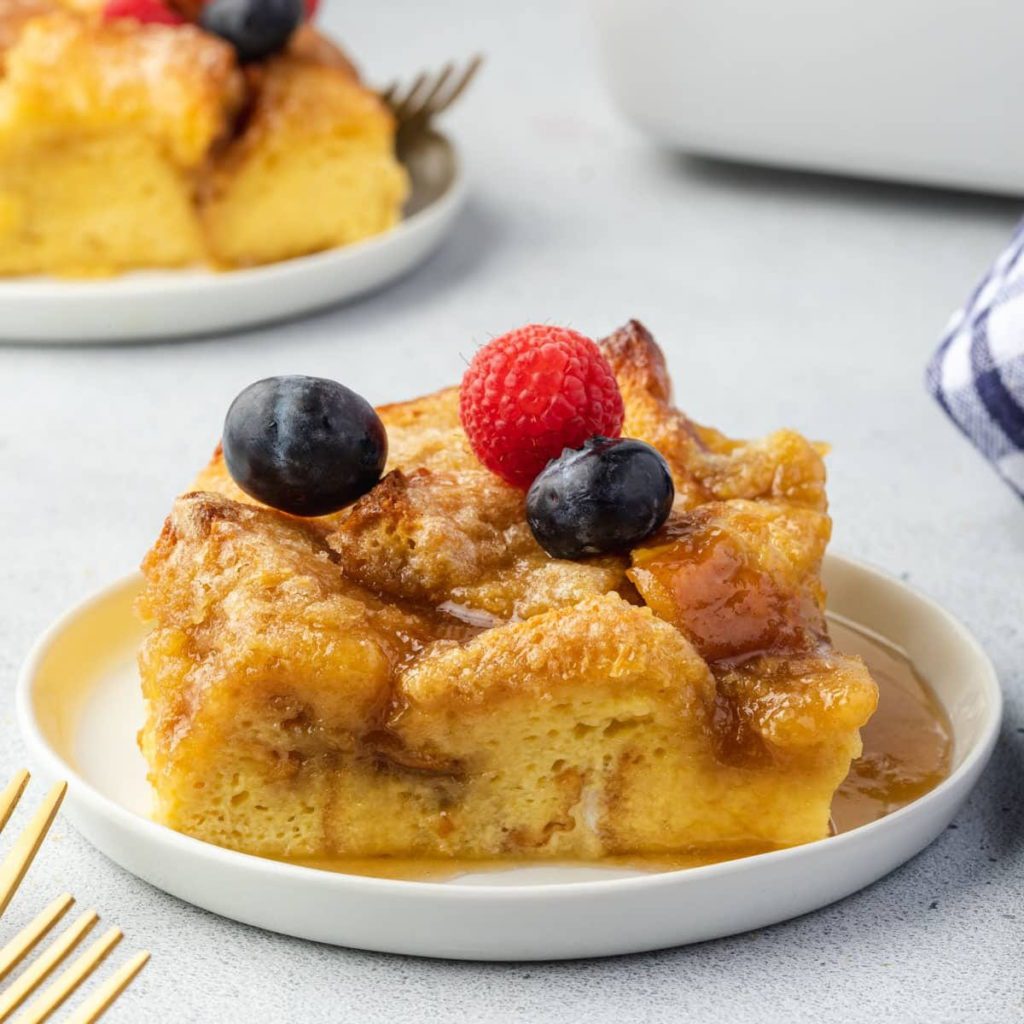 Brioche French Toast Casserole is both easy and impressive! A decadent vanilla custard is baked into delicious buttery brioche bread along with gooey caramel sauce for an impressive meal.
Make an impactful statement at any breakfast or brunch with this stunning recipe! It's sure to impress.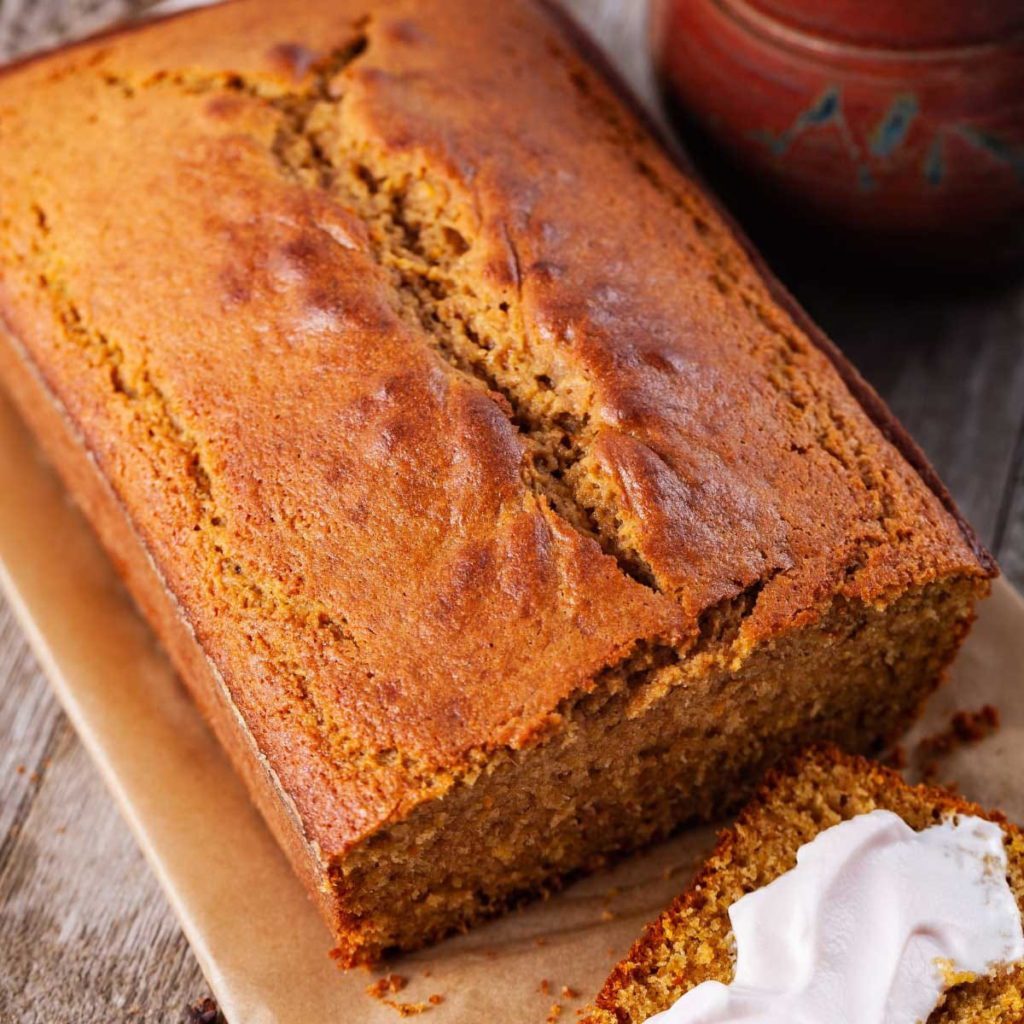 An easy, light sweet orange loaf cake that boasts zesty flavors and moist crumbs — ideal for Holidays or weekend brunch. Crafted using spelt flour, sweet fresh oranges and cloves– this irresistibly soft buttery cake comes together beautifully once baked.
This easy recipe takes 15 minutes to prep with only minimal ingredients, and then your oven does the rest.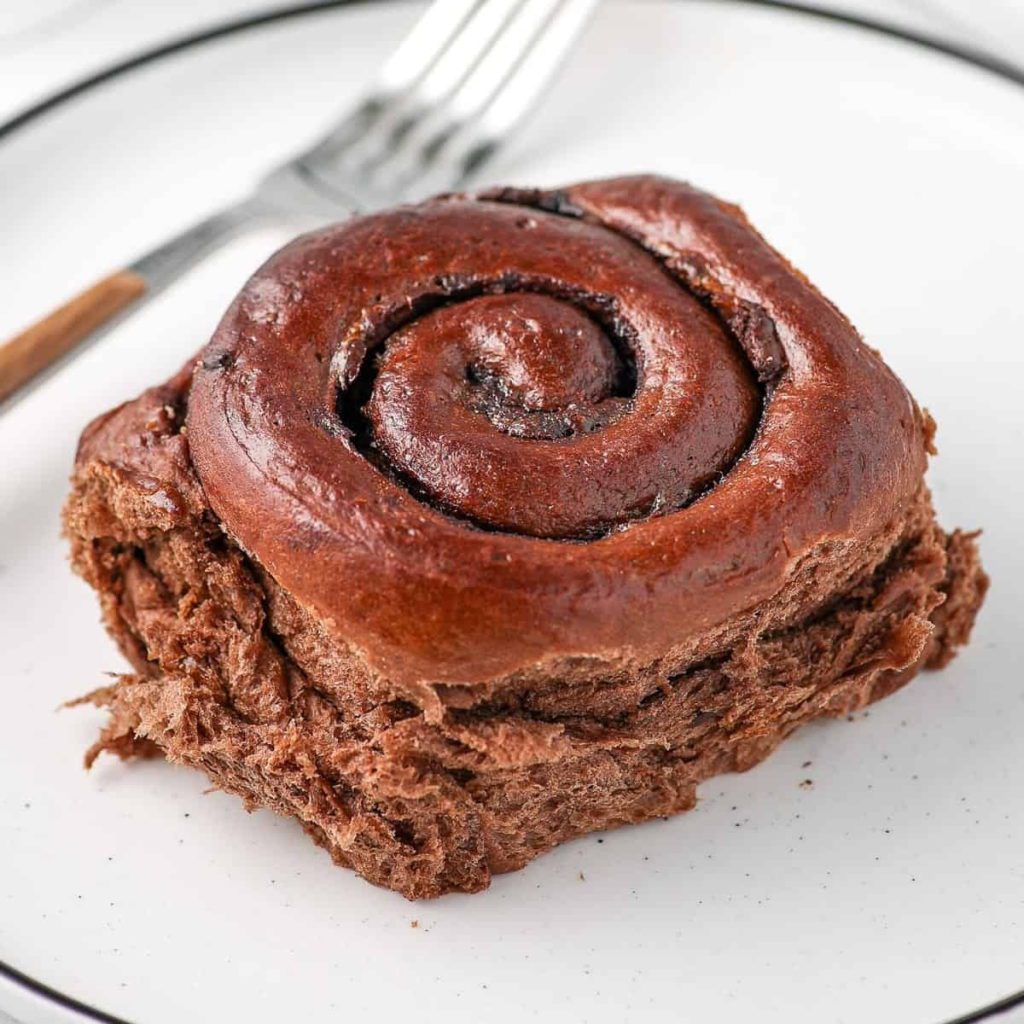 Add chocolate everywhere: to the sweet bread dough, the filling, and even in the frosting for an unforgettable baked good experience. To elevate traditional homemade Cinnamon Rolls into something truly decadent: add plenty of chocolate. As in, plenty! This will give your treat an irresistibly decadent flair.
These Cinnamon Chocolate Sweet Rolls are truly indulgent with a super soft and fluffy texture – ideal for dark chocolate fans. Just like this Chocolate Brioche Bread, these rolls make an irresistibly indulgent sweet treat or breakfast idea the whole family will adore.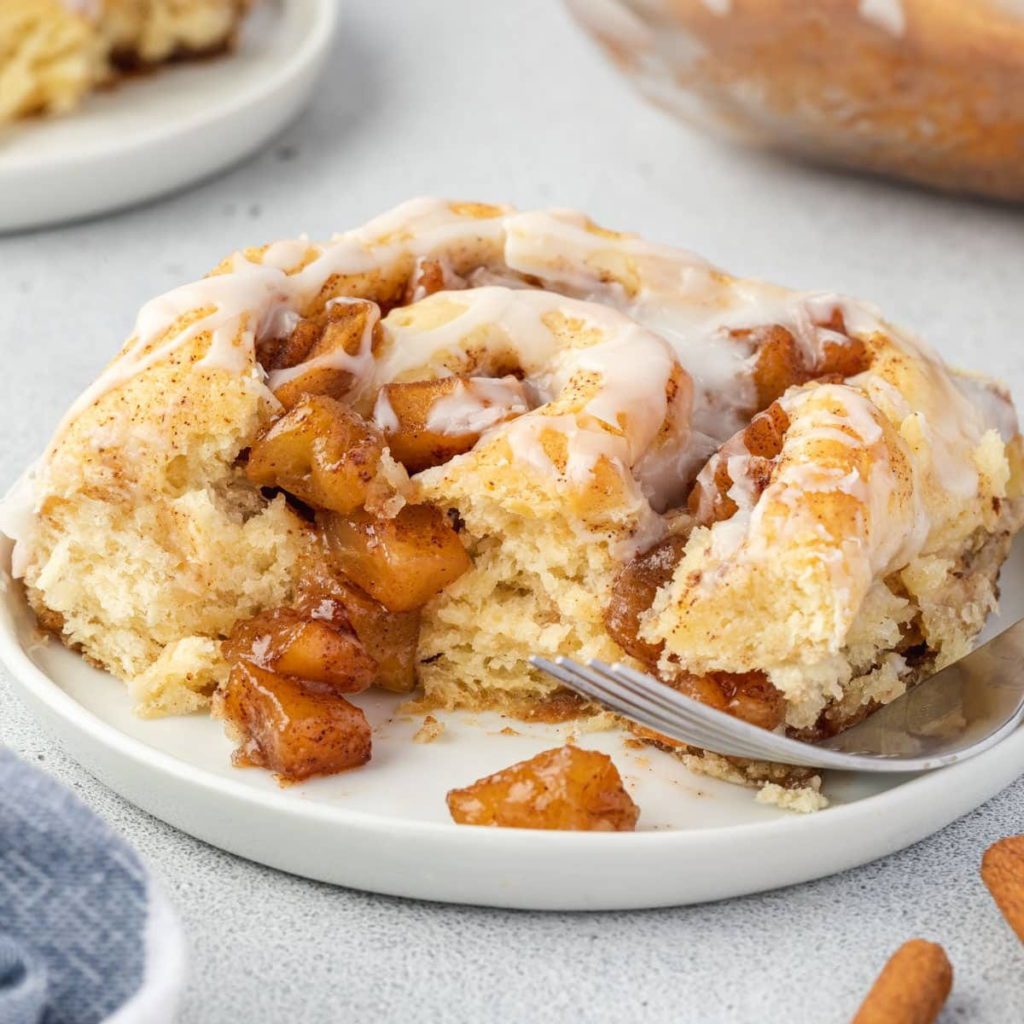 Cinnamon Rolls with Apple Pie Filling are an irresistibly delicious treat. Packed full of sweet apples and warm cinnamon spice flavors, the soft dough comes together into fluffy cinnamon rolls that everyone in your family is sure to enjoy. Only one rise is required for these fluffy cinnamon rolls for optimal results and they're sure to please all members of the household.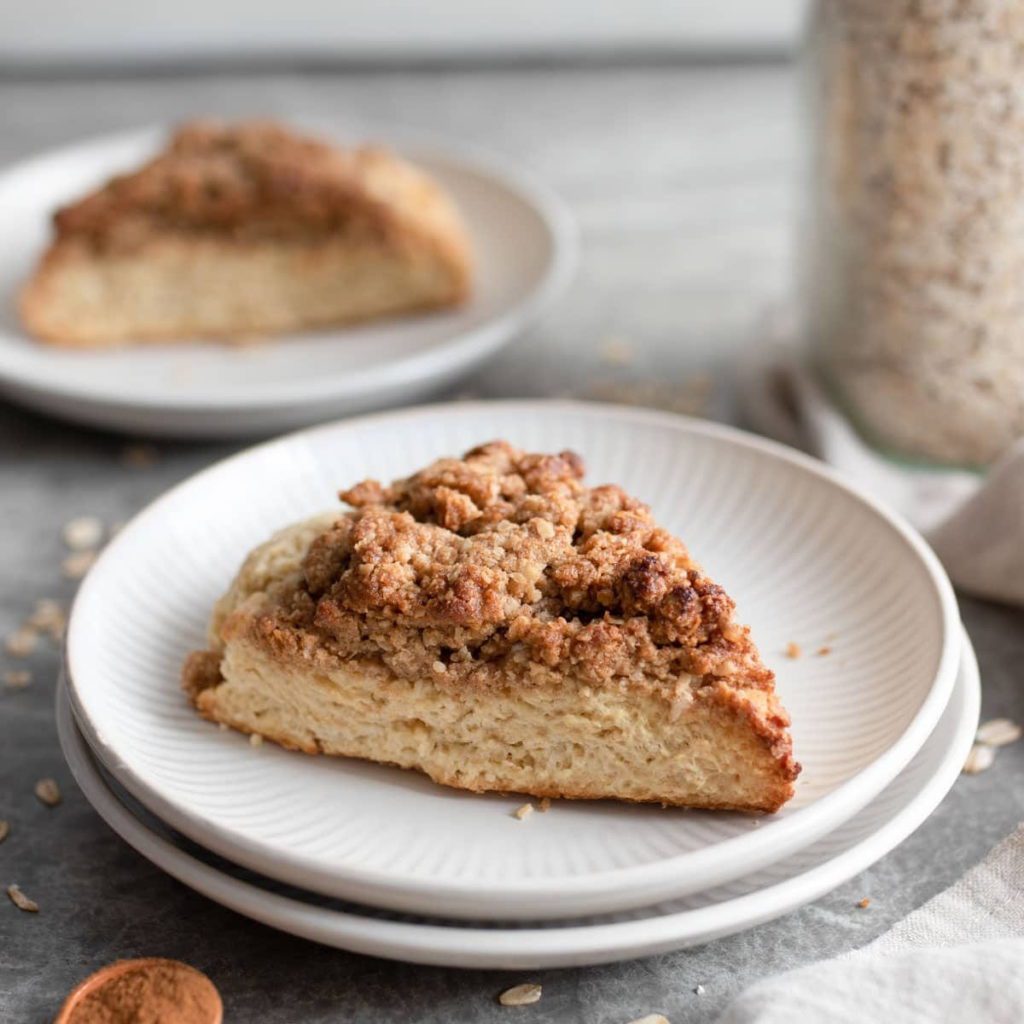 Cinnamon scones featuring an irresistibly crunchy cinnamon oat topping are light and fluffy with loads of delicious cinnamon flavor.
Make ahead for holiday weekend fun and freeze them easily; their cinnamon sugar topping gives these fluffy scones extra crunch.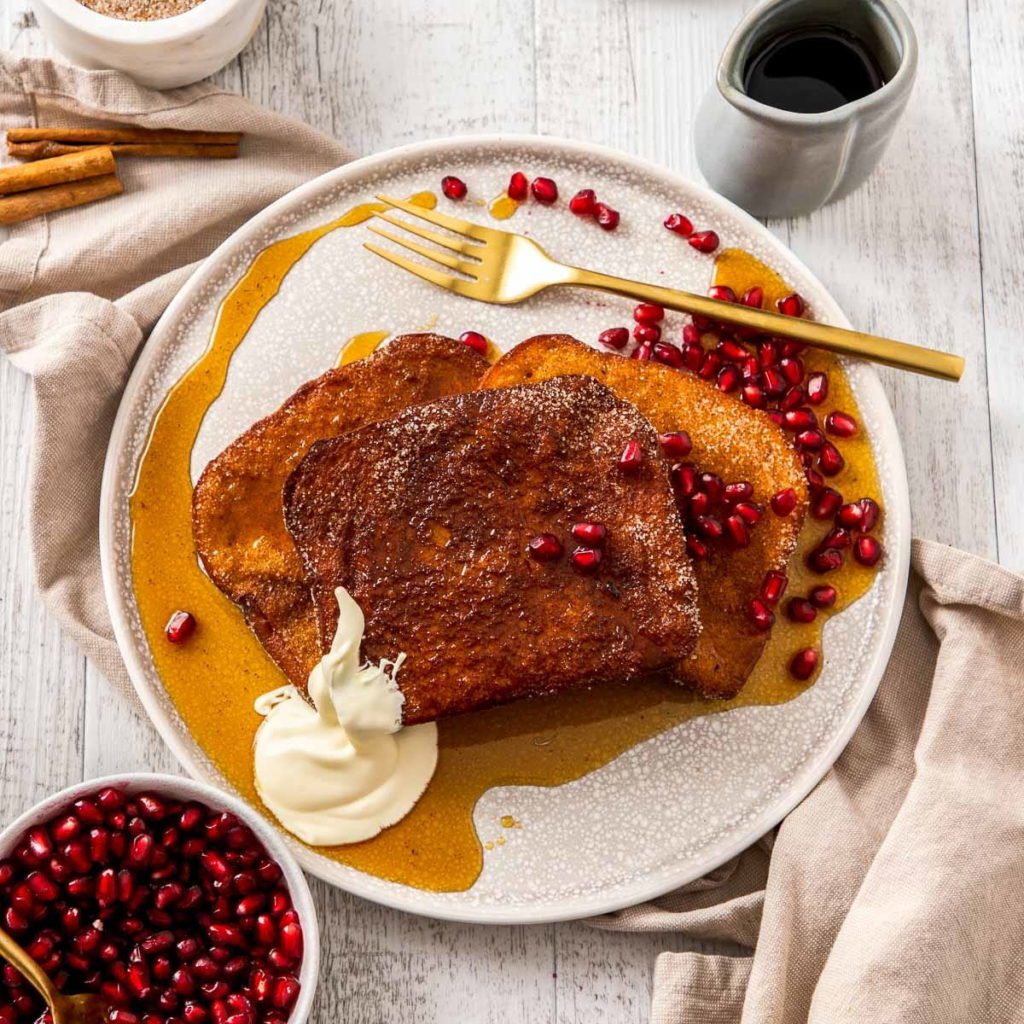 Cinnamon Sugar French Toast makes an indulgent yet simple weekend breakfast option. Enjoy sweet, decadent goodness without breaking a sweat to prepare this sweet breakfast treat.
Just as its name implies, cinnamon-sugar French Toast is an amazing breakfast dish with layers of flavorful spiced sweetness added in. In this particular variation, the cinnamon sugar is sprinkled at the end; other variations involve adding it during or before cooking stages.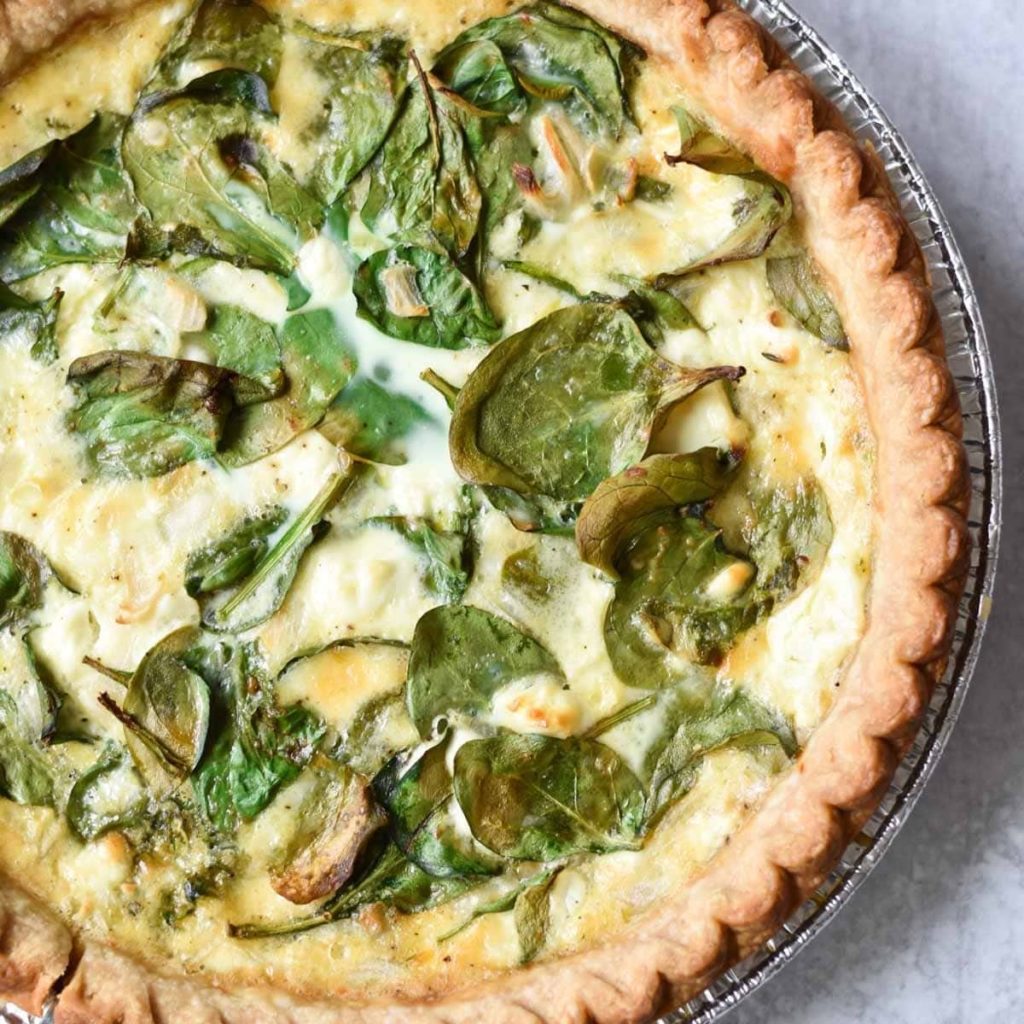 Make an effortless quiche florentine at home using minimal ingredients and lots of flavor. Try this spinach and goat cheese quiche today.
Not only is the quiche Florentine recipe easy for beginners to follow, it is also ideal for meal prepping brunch, Christmas and Easter events – and I will provide an explanation in this post.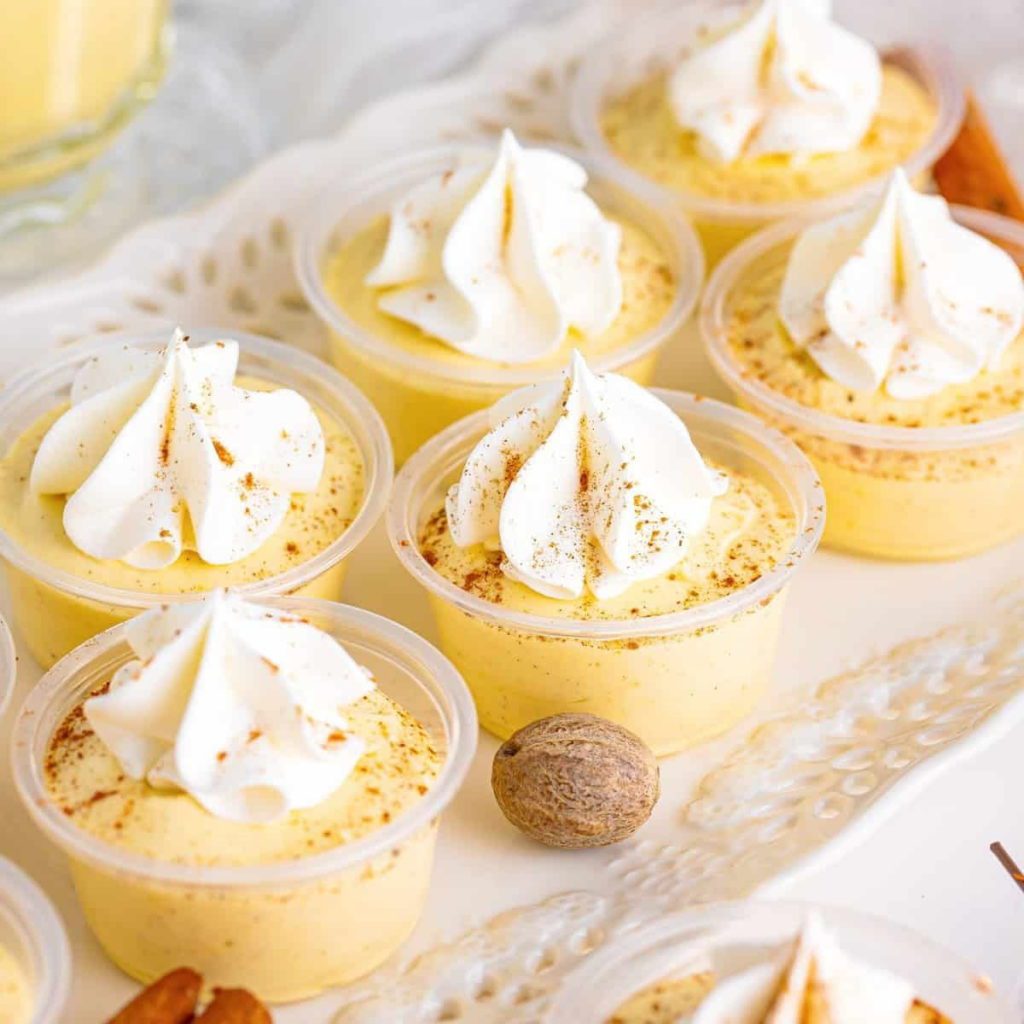 Egg Nog Pudding Shots are an irresistibly festive dessert shot, guaranteed to become a crowd-pleaser at your adult holiday gatherings. Don't hesitate to try this fun treat this season.
These Egg Nog Pudding Shots will add holiday flavors to your adult holiday gatherings. A delicious dessert shot, they're sure to become a big hit at adult holiday gatherings.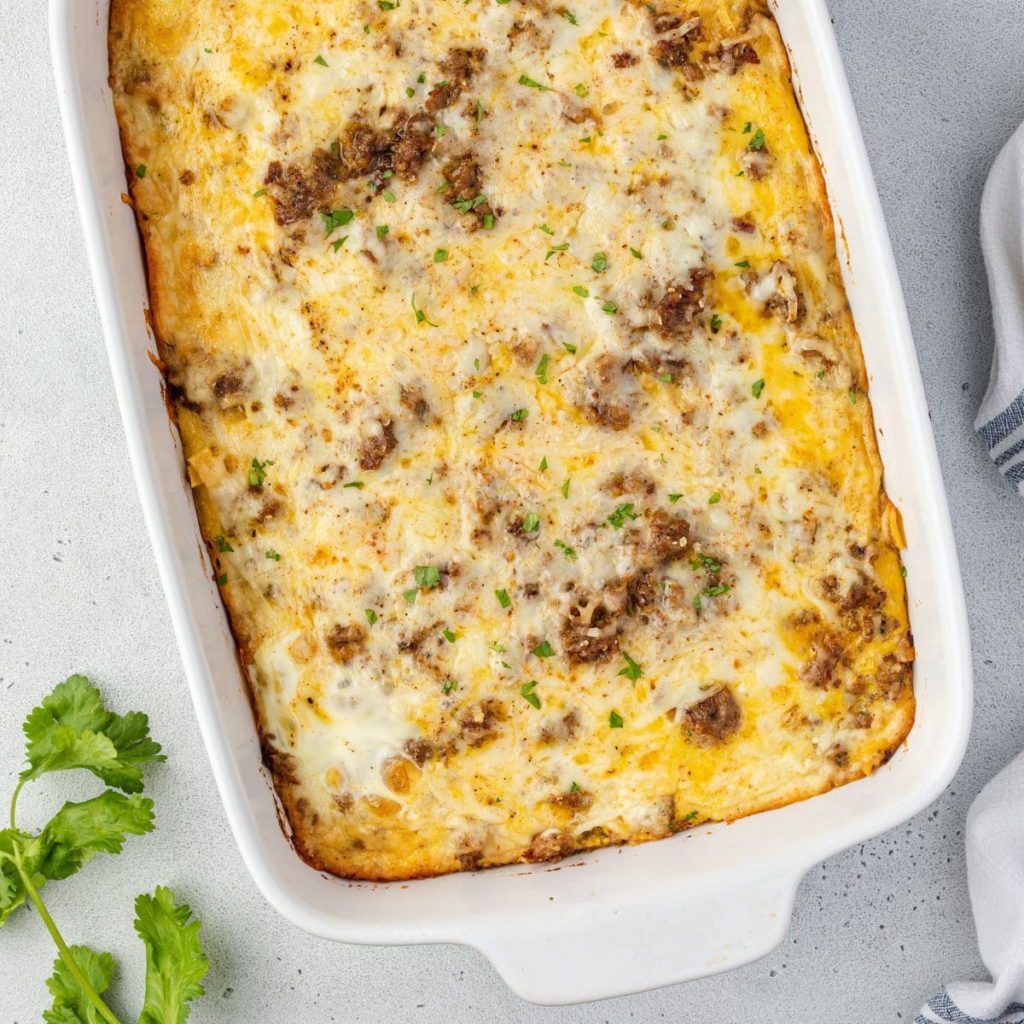 Green Chile Egg Casserole is an easy breakfast or brunch dish made with sausage, tortillas, eggs, and cheese. Perfect for making ahead and refrigerating overnight to take the stress out of morning or brunch meals.
The star attraction in this recipe is definitely its flavor, but another big perk is how quickly it can be prepared; preparation only takes 10 minutes.
I love making this casserole ahead and keeping it in the refrigerator overnight before popping it in the oven when we start opening our presents and serving as soon as everyone starts getting hungry. Plus it makes for an awesome Easter brunch or other special events when you want to focus on enjoying company instead of working in the kitchen.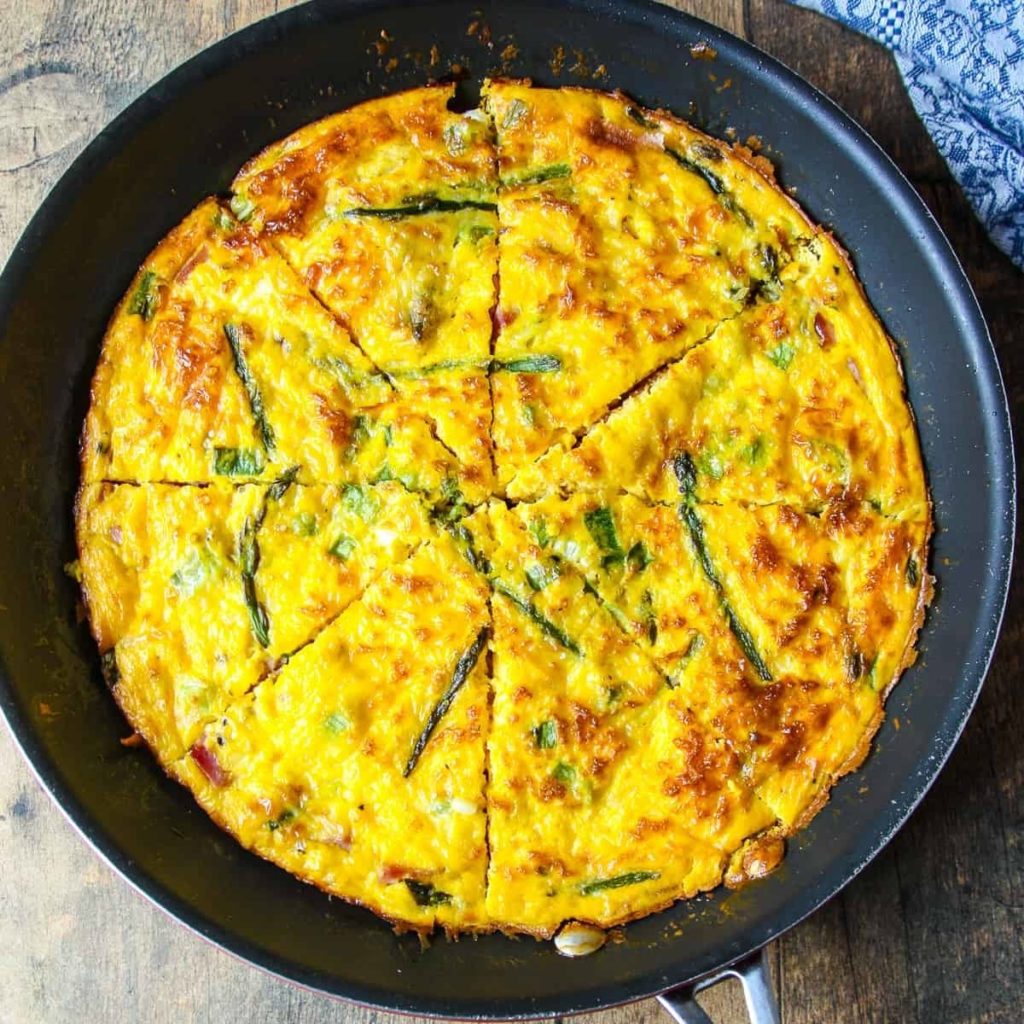 Ham and Cheese Frittata with Asparagus is an effortless, delectable, and flexible meal to add into your daily repertoire. Perfect for brunch or any meal throughout the day.
Frittatas are Italian dishes comprised of eggs and dairy as the basis, filled with cheese, vegetables or meat as desired. Unlike an omelet which typically requires flipping after being placed into the oven to finish cooking, a frittata must typically be cooked partially in its oven at least.
An omelet is prepared entirely on the stove top, with filling added directly into its center before folding it over and closing it up.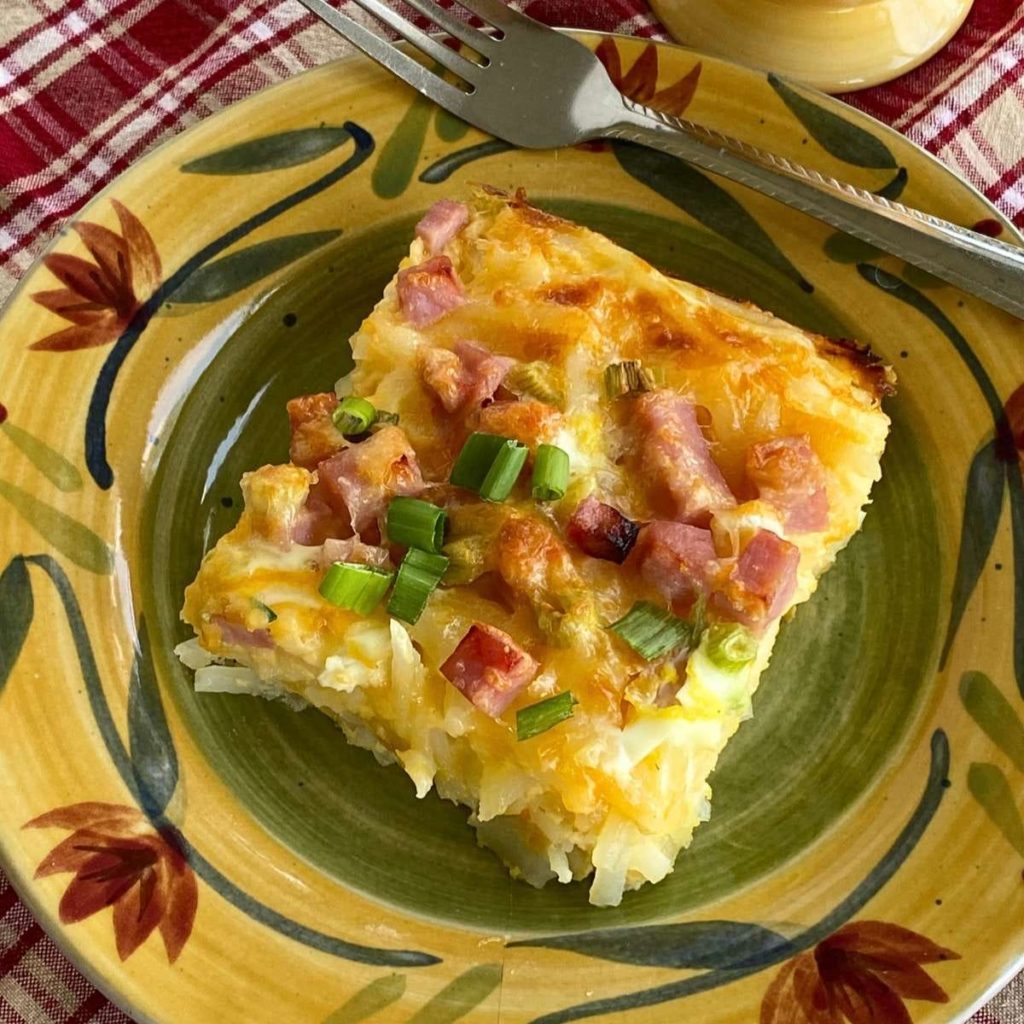 Wake up and smell the roses with Simply Potatoes' delicious hash brown breakfast casserole recipe, perfect for brunch. Prepare it the night before and savor its flavors come morning time.
Cheese-topped hash browns and ham are combined in this easy recipe with a creamy custard egg mixture and baked until crisp in this foolproof recipe. Not only does it smell divine, but once out of the oven it's sure to go fast too.
My family loves having this delicious overnight breakfast casserole for festive Christmas morning breakfasts, Easter brunch, Father's Day celebrations or simply lazy weekends.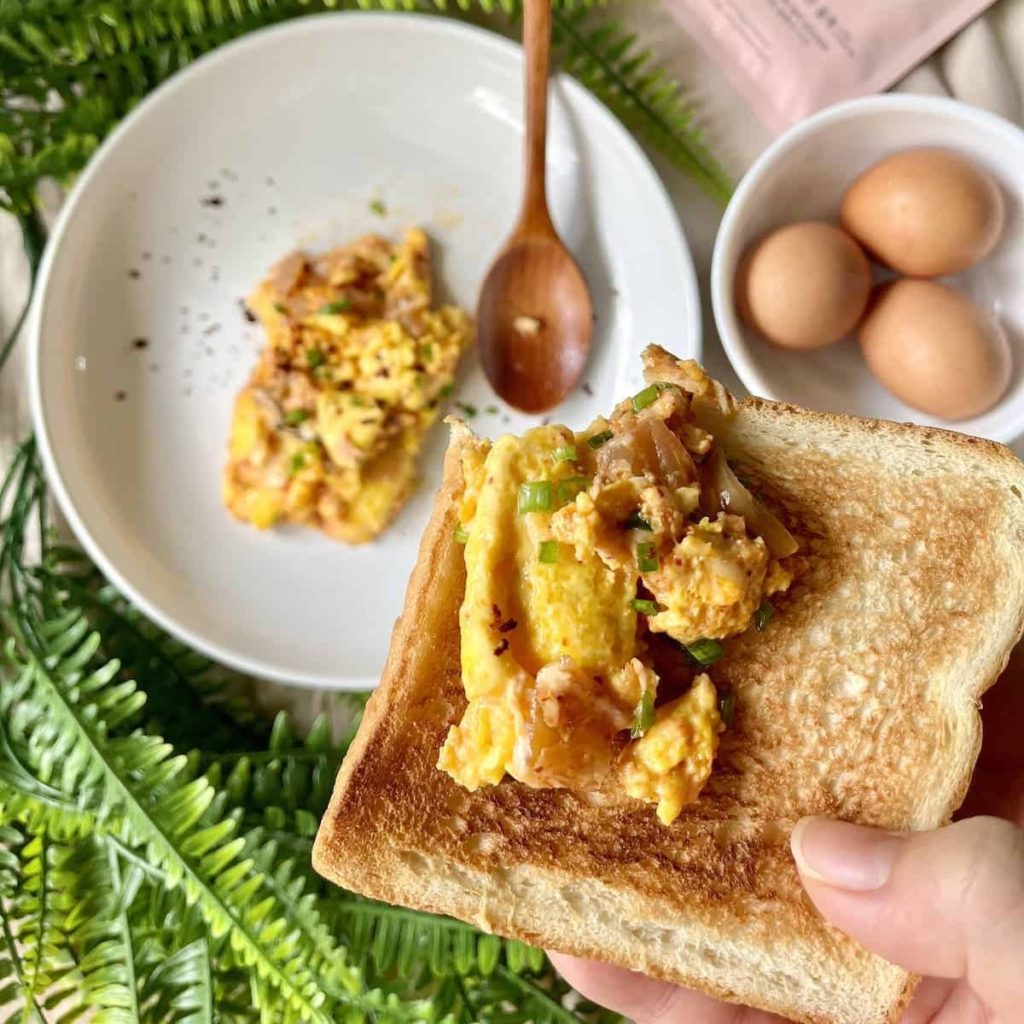 Kimchi Eggs From Greedy Girl Gourmet
Kimchi Eggs are a quick and simple recipe, taking just 10 minutes and two ingredients (though ideally five) found at your regular grocery store.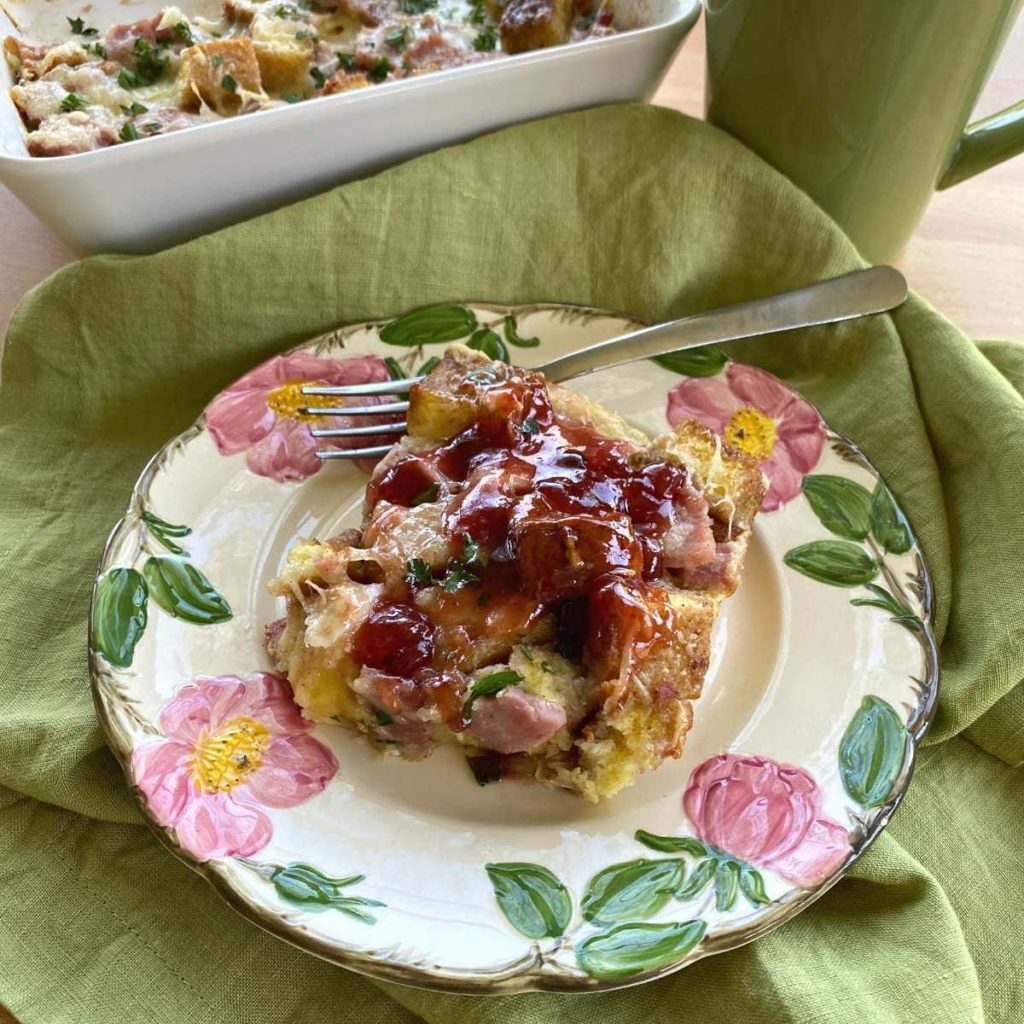 Monte Cristo Casserole made with French Toast is an overnight breakfast recipe perfect for holiday brunches.
It's absolutely delectable, just like its classic cousin the Monte Cristo Grilled Cheese Sandwich – only this indulgent and indulgent version starts out with pre-made frozen French Toast.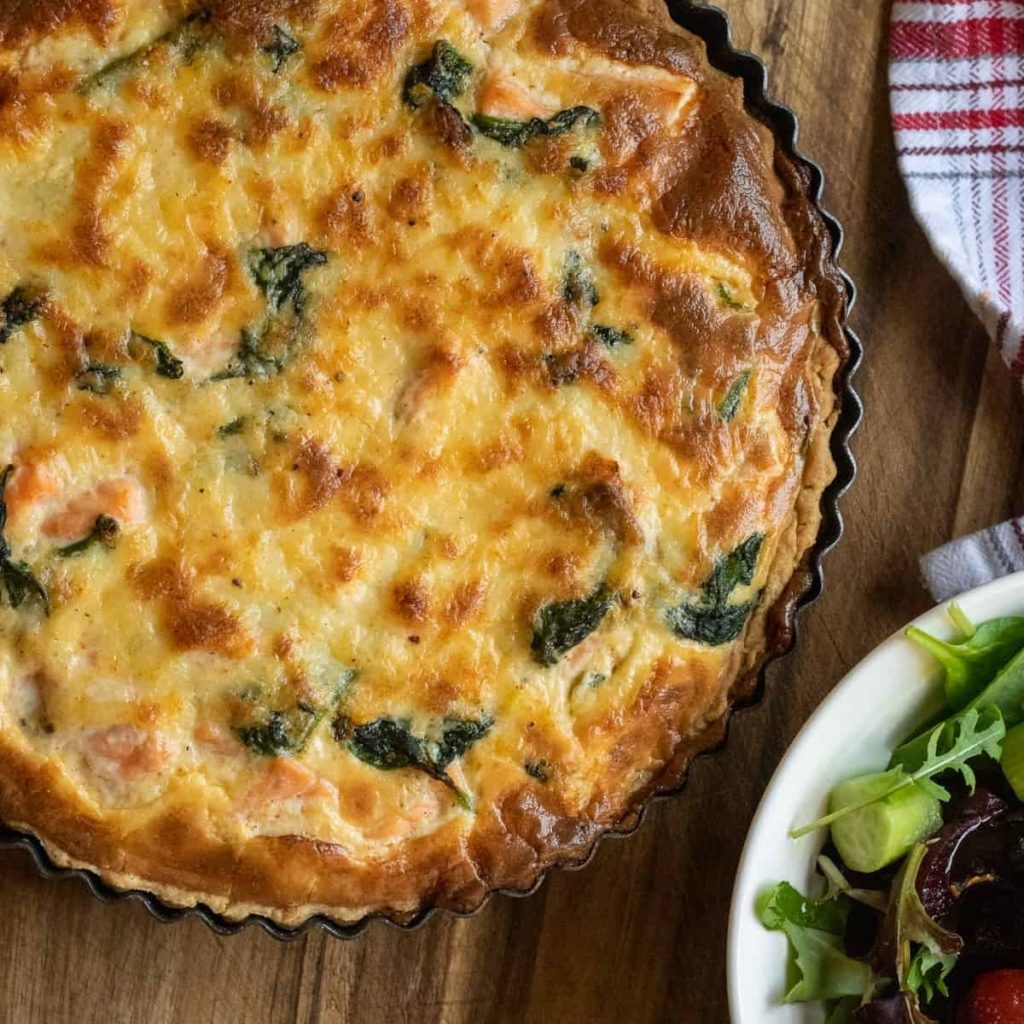 Salmon and Spinach Quiche is a light yet rich treat, perfect for brunch, lunch or an early dinner. Made with homemade pastry crust and an indulgent egg base filled with fresh spinach and salmon filling.
Simple ingredients make this dish effortless to create at home and will impress guests.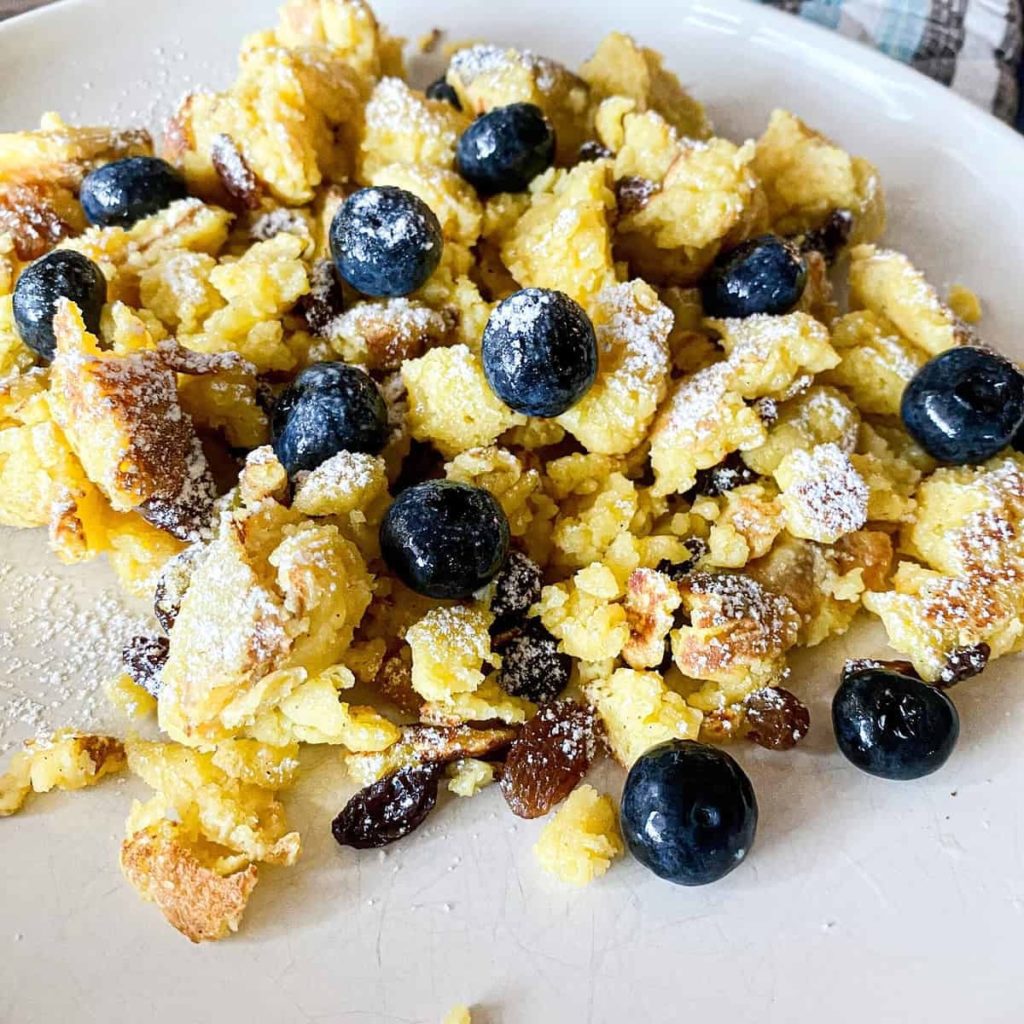 Kaiserschmarrn is one of the signature dishes from Austrian cuisine, and making sourdough Kaiserschmarrn is even better! Making one is relatively straightforward using only basic ingredients you probably already own.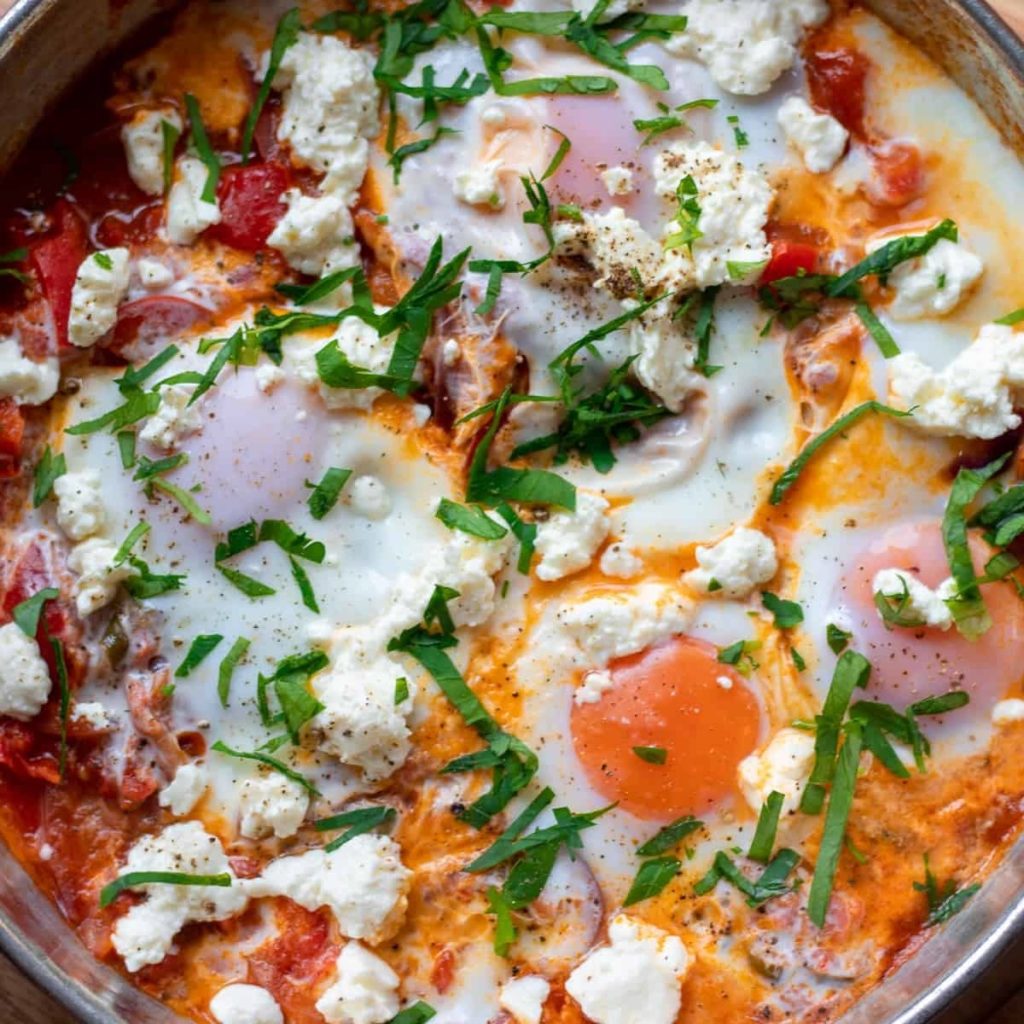 Shakshuka is an egg-based dish composed of peppers, onions and tomatoes with cheese and herbs added for extra flavor.
Shakshuka, a Middle Eastern dish from North Africa's Tunisia, is an exciting breakfast dish consisting of eggs poached gently in a spicy tomato sauce featuring peppers, onions, and fresh herbs. While spice blends may differ depending on region; certain recipes might even feature meat such as sucuk (a type of spicy Turkish sausage).
Shakshuka is typically served with flatbread like Turkish Bazlama (Turkish Flatbread) or crusty bread as an easy light dinner in North Africa, though more recently its popularity has expanded into Western cuisine due to its egg content – often as part of breakfast or brunch buffets.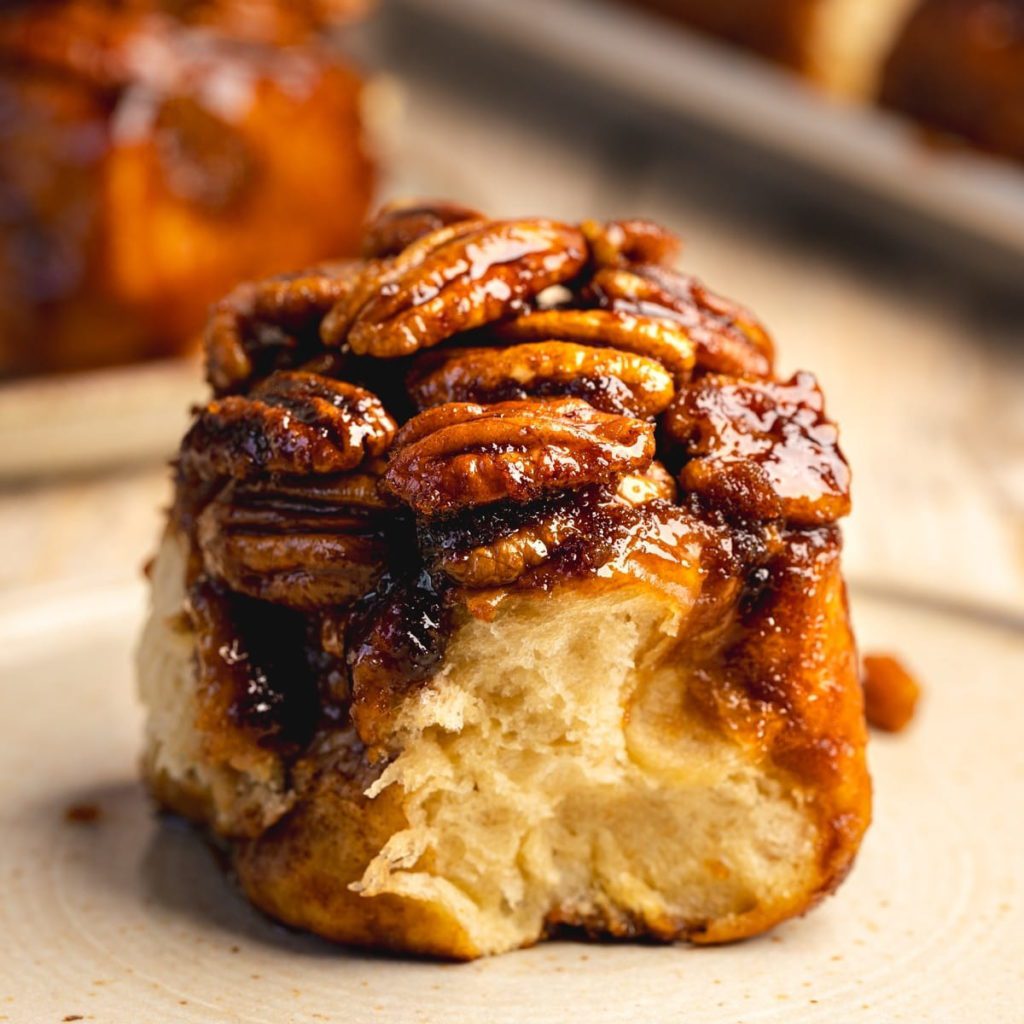 Vegan sticky pecan buns with soft doughy layers feature delicate swirls filled with pecans, caramel, and an unexpected hint of cinnamon.
These irresistibly delicious vegan sticky pecan buns will have you reaching for seconds (or thirds!). Enjoy delectable swirls of soft, doughy goodness topped with caramelized pecans, gooey salty-sweetness, and subtle cinnamon, all while being completely eggless and dairy-free.
Looking for more Christmas Brunch Recipes? Check out these additional recipes.
Pin Christmas Brunch Recipes to Pinterest