The best thing about fall is the abundance of produce at the farmers market. Squash, potatoes, root veggies, tomatoes, apples and so much more are overflowing.
Finding ways to incorporate fall harvest into meals is always fun.
I decided to give Butternut Squash Risotto a try. The recipe made so much that I had enough leftovers to make Butternut Squash Risotto Balls as well.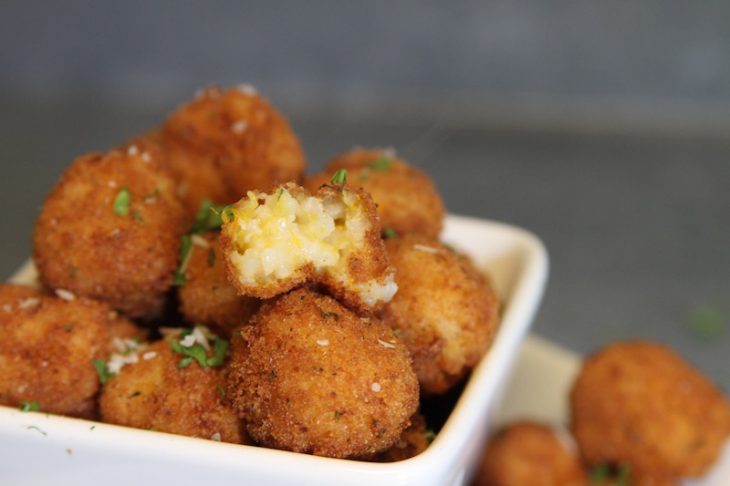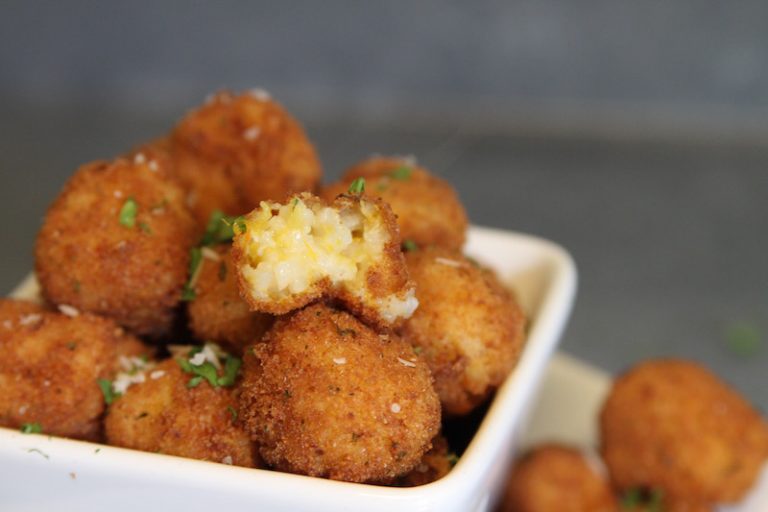 Let's just say, we had no trouble making quick work of all the deliciousness of both the risotto and the risotto balls.
We don't usually indulge in homemade deep-fried foods.
However, I was browsing Target's groceries to see what was new and interesting and stumbled across Crisco® Refined Organic Coconut Oil and Crisco Unrefined Organic Coconut Oil.
I was pretty sure I'd be able to use it in a number of fall recipes so in the cart it went.
Once home I realized I had all the makings for butternut squash risotto so I set out making risotto and risotto balls using the Crisco Refined Organic Coconut Oil.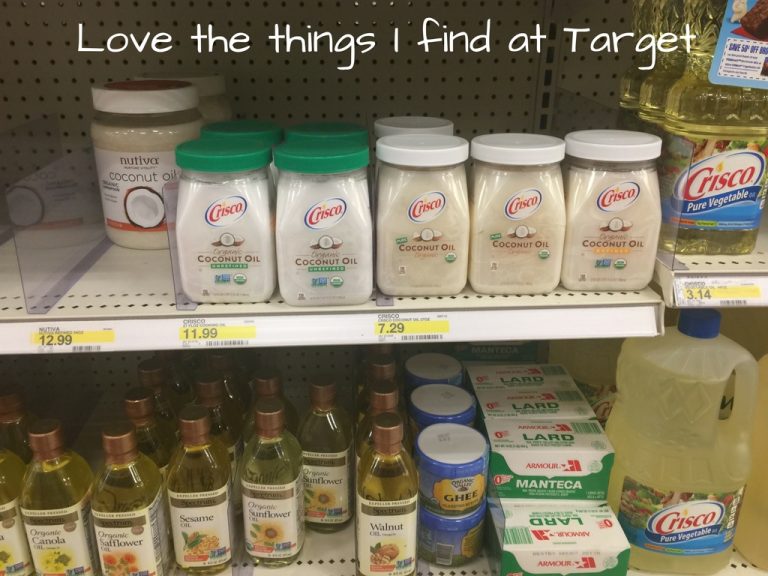 The recipes turned out fantastic and I have found a new love for cooking with coconut oil.
The oil can be substituted for butter and other oils plus the Crisco Refined Organic Coconut Oil doesn't have any flavor or smells so you can use it to cook any foods.
(Note: if you want the coconut flavor buy the Crisco Unrefined Organic Coconut Oil)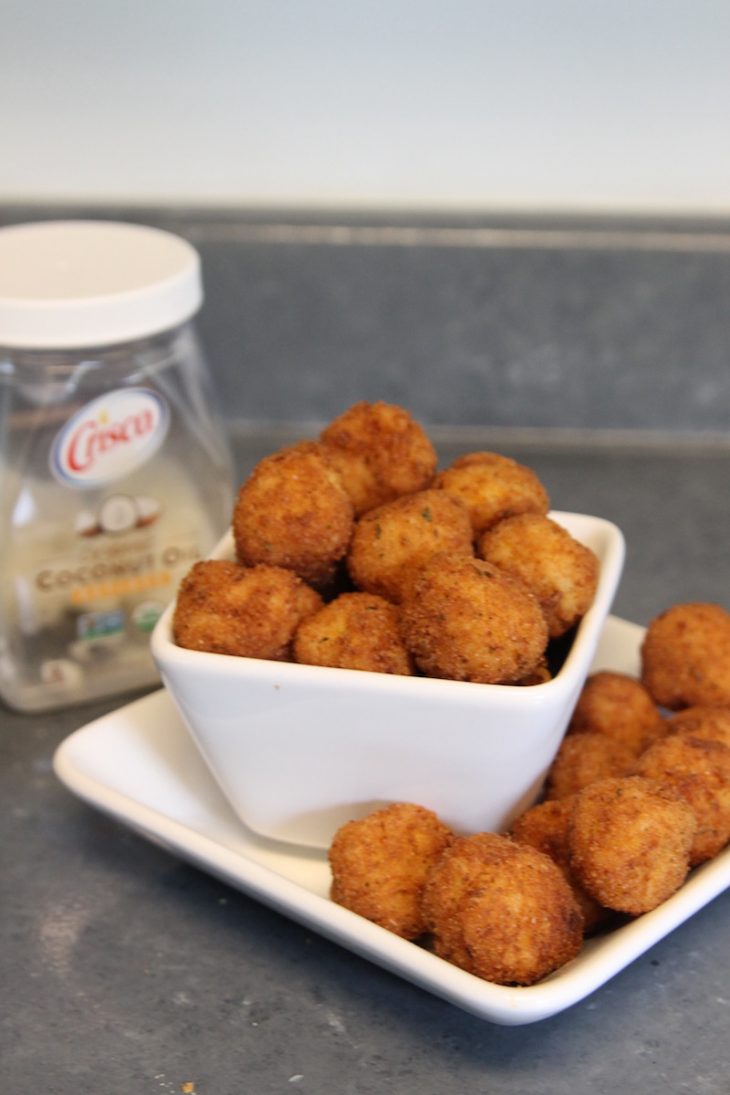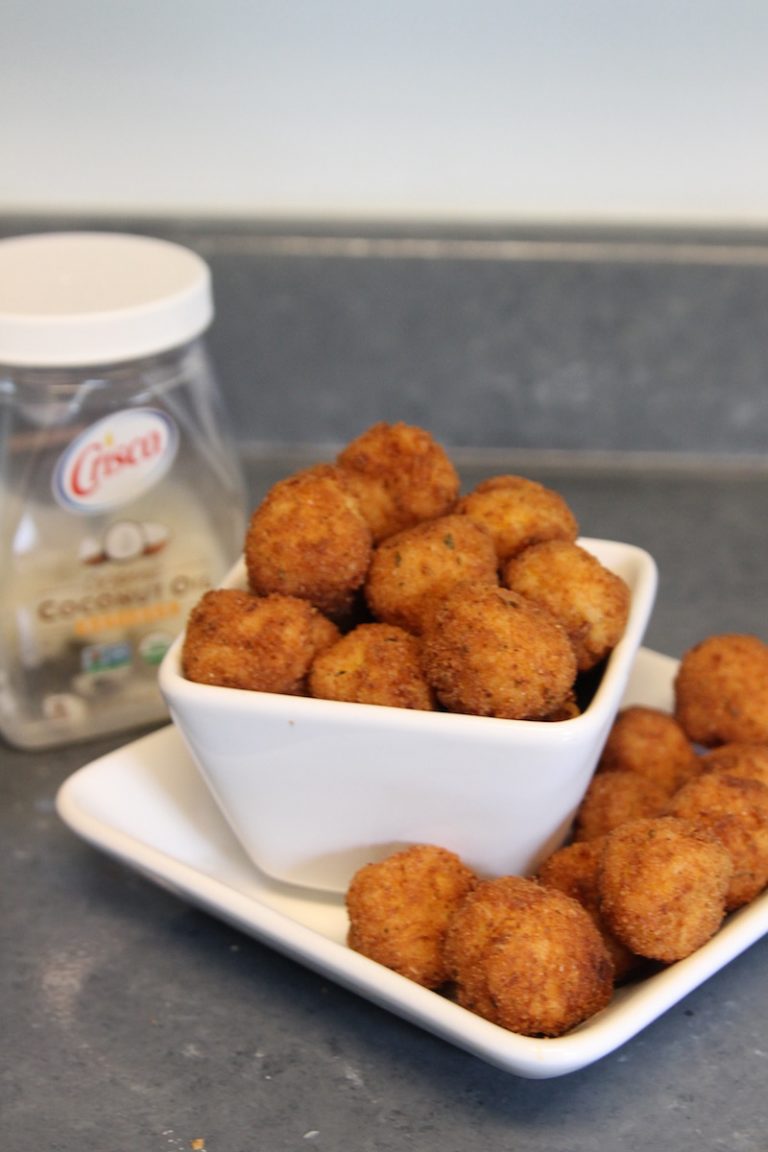 Of course, you have to make the risotto first and I found a short cut that you are going to love.
You can make risotto AND the squash in an instapot!
This is a game-changer. Instead of taking forever to make risotto, it is now done in minutes as is the squash.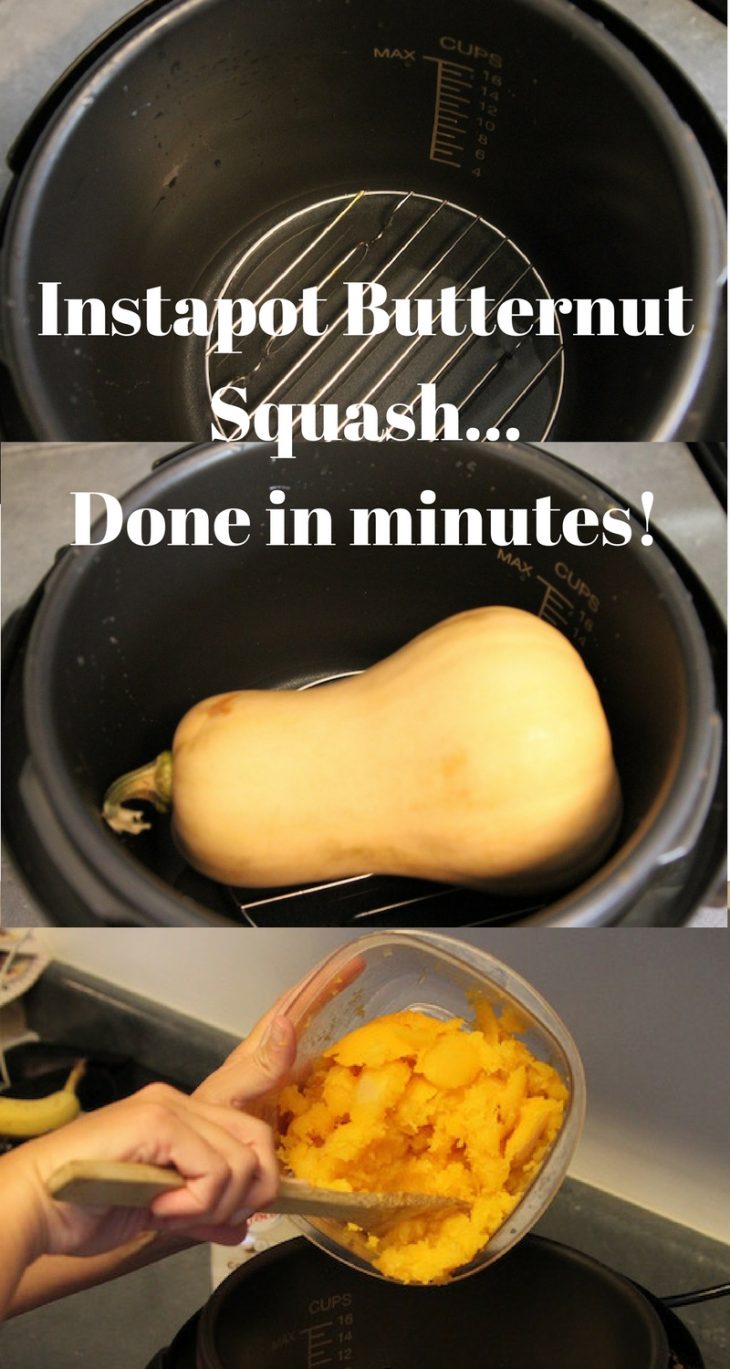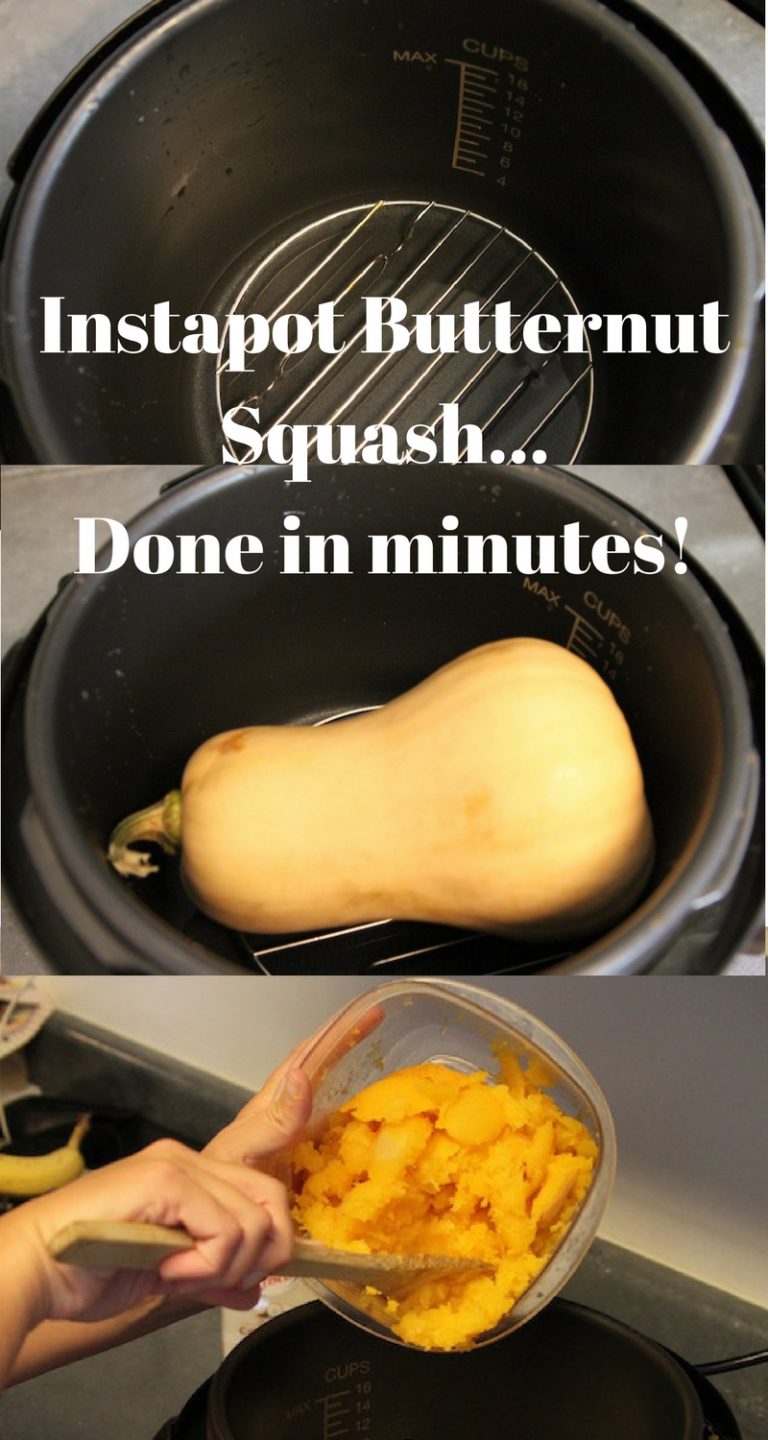 Instapot Butternut Squash Recipe
Butternut Squash Ingredients
1 Butternut Squash washed
1 cup of water
Butternut Squash Directions
Place the trivet in the bottom of the instapot, pour in 1 cup of water and add the squash. I was able to put my butternut squash in whole. If yours doesn't fit, cut it in half.
Set the instapot to Manual and set the timer for 15 minutes. When the instapot is done do a quick release and remove the squash. Let it cool!
If the squash was left whole cut in half lengthwise. Remove the seeds. Determine if the squash needs more time.
If so, put it back in the instapot (add more water if needed) and set the Manual setting for 5-10 minutes depending on how much more it needs to cook.
Remove and let cool. Peel, place in bowl and mash.
Set aside.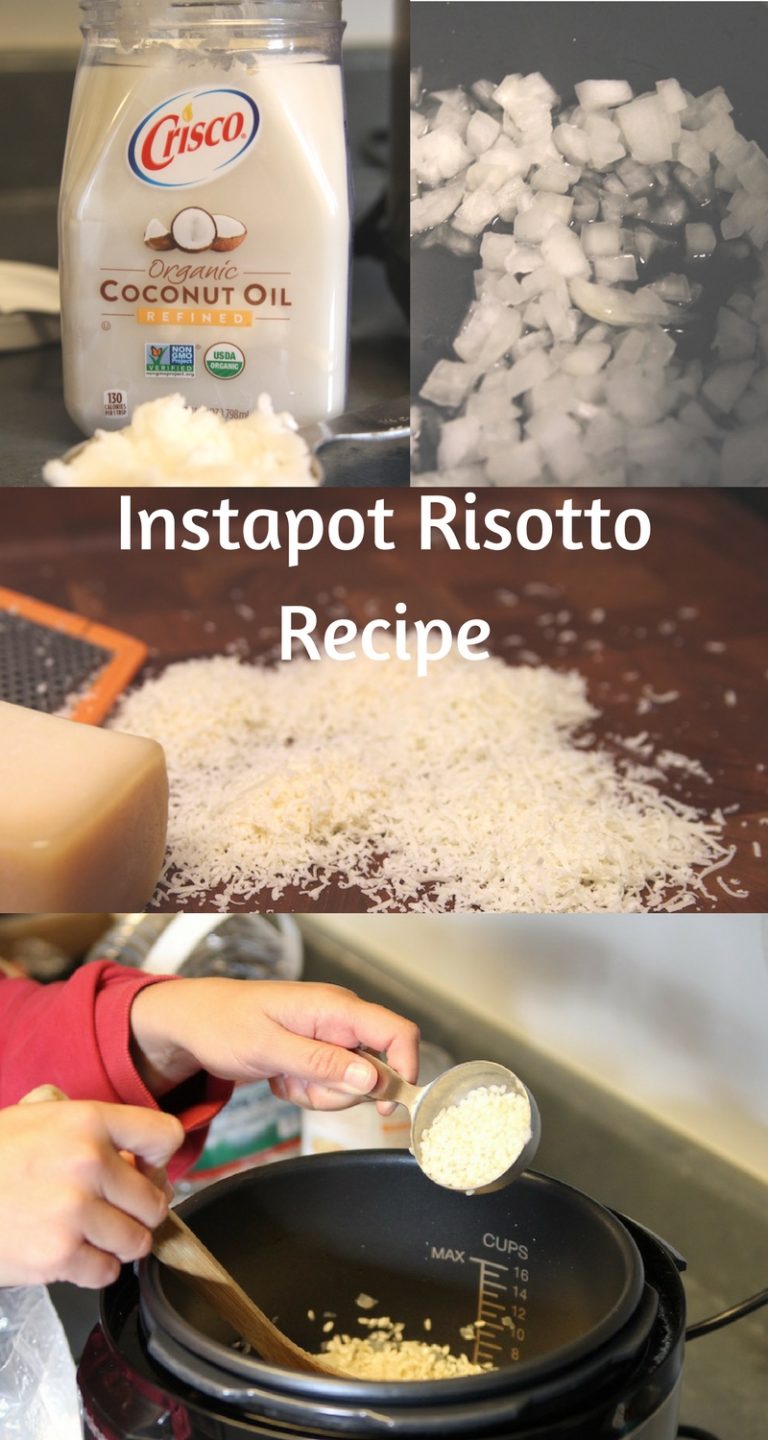 Instapot Risotto Recipe
Instapot Risotto Ingredients
4 tablespoons Crisco Refined Organic Coconut Oil
1/3 cup onion, finely chopped
2 tablespoons freeze dried garlic or 2 cloves garlic, minced
1 1/2 cups Arborio rice
4 cups chicken or vegetable broth, divided
1/4 cup fresh grated Parmesan cheese
salt + pepper to taste
1 small butternut squash, cooked (see above)
Instapot Risotto Directions
On the instapot press the Saute button. Add the Crisco Refined Organic Coconut Oil and melt. Add the onion and cook until translucent, add the garlic and cook for one more minute.
Add the rice, cook for one minute. Add 1 cup of broth and stir until the broth has been absorbed by the rice.
Add remaining broth, parmesan cheese, salt, and pepper.
LOCK the lid.
Change from Saute to Manual and set time for 10 minutes. When done let pressure release naturally for 10 minutes. Quick release any remaining pressure and then unlock lid.
Mix in mashed butternut squash
Serve immediately, store leftovers in fridge and use from risotto balls.

Butternut Squash Risotto Ball
Butternut Squash Risotto Ingredients
Leftover, chilled risotto
Bread crumbs
Crisco Refined Organic Coconut Oil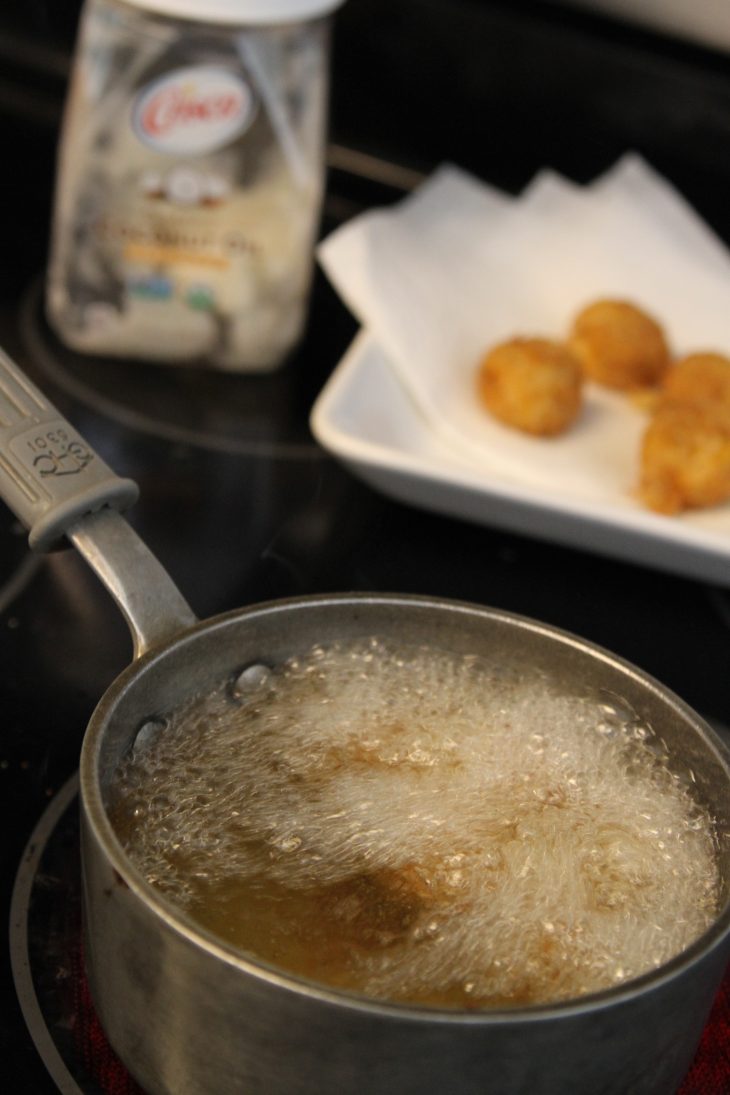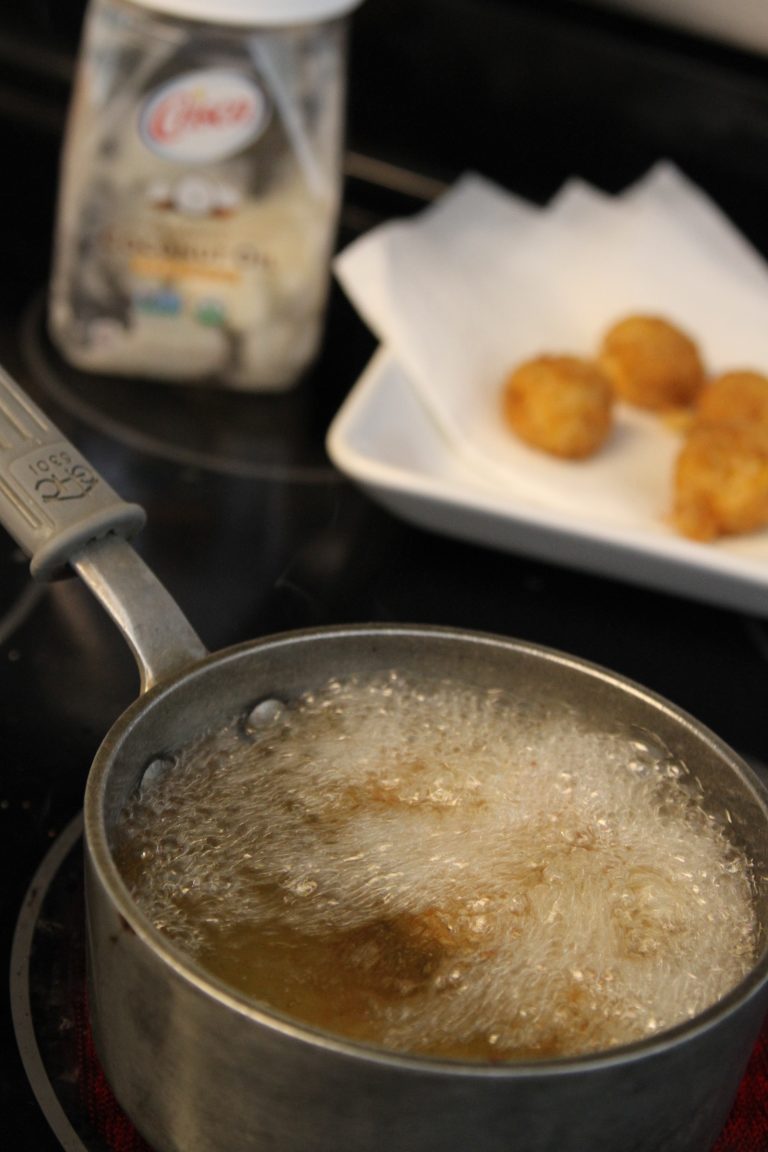 Butternut Squash Risotto Directions
NOTE: It's very important to be very careful when deep frying food. Use extra caution to not spill any oil on a hot burner or yourself.
Place a minimum of 1 cup of Crisco Refined Organic Coconut Oil in a small saucepan over medium heat, melt.
The melted oil needs to be approximately halfway up the pan. Be careful not to get the oil too hot. You want the oil to be medium to medium-high.
While the oil is melting and healing up scoop a small amount of risotto into your hands and roll into a ball. Roll the ball into breadcrumbs. Repeat until the risotto is gone.
Using a metal slotted spoon, gently lower risotto balls, one at a time, into the hot oil. Do not overfill the pan, you want room between the risotto balls. I placed 5 at a time into the small saucepan.
Cook for 4-5 minutes or until golden brown color.
Remove from pan and let it slightly cool.
Eat while they are warm.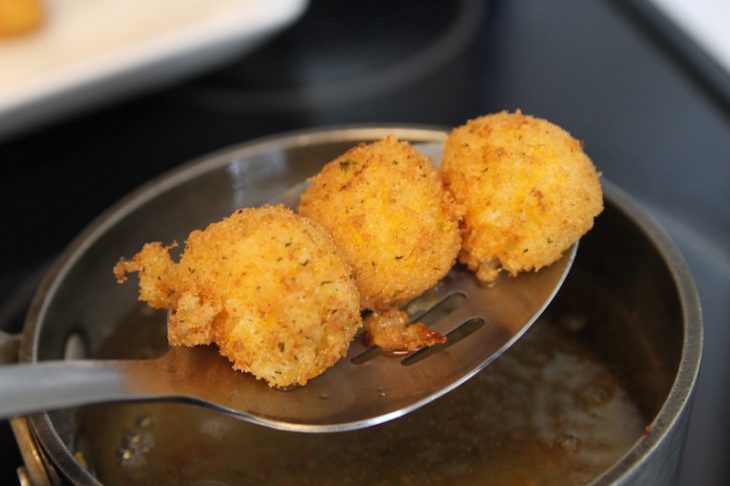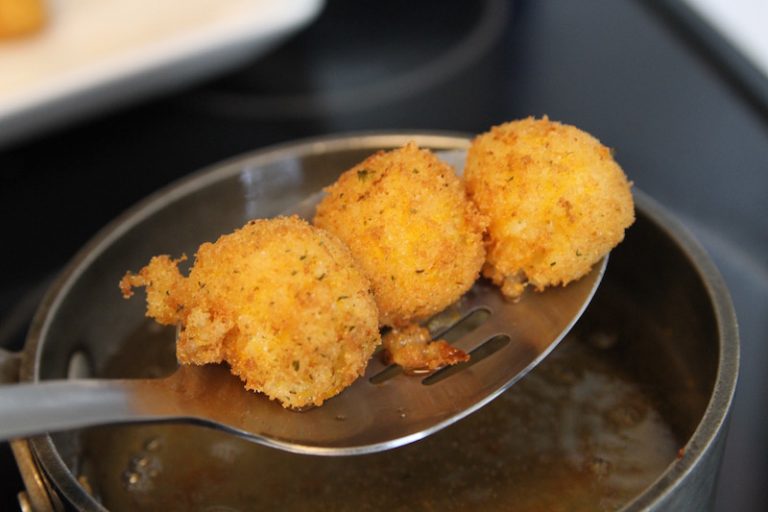 ***PIN THIS BUTTERNUT SQUASH RISOTTO BALLS RECIPE TO PINTEREST***