Growing up our favorite treat during summer were root beer floats or Boston coolers made with every Michigander's favorite ginger ale, Vernor's. Oh the joy of mixing ice cream with soda. The sugar highs must have been fabulous, not that I have much recollection of it.
I'll have to ask my mom as I'm sure she remembers it well. Now that many years have passed my taste buds have improved a bit and now I enjoy my coolers with a bit on an adult twist like this Vodka Raspberry Sorbet Cooler.
Vodka Raspberry Sorbet Cooler
Again, this is a recipe that can be adjusted to your taste buds. If you're not a fan of raspberry sorbet go ahead and grab your favorite flavor and use it here. Haagen Dazs also offers a zesty lemon, orchard peach and mango sorbet.
All of which would be delightful in this cooler. Changing up the flavor of vodka is an option as well, but I recommend staying with citron because it pairs so well with the 7-Up.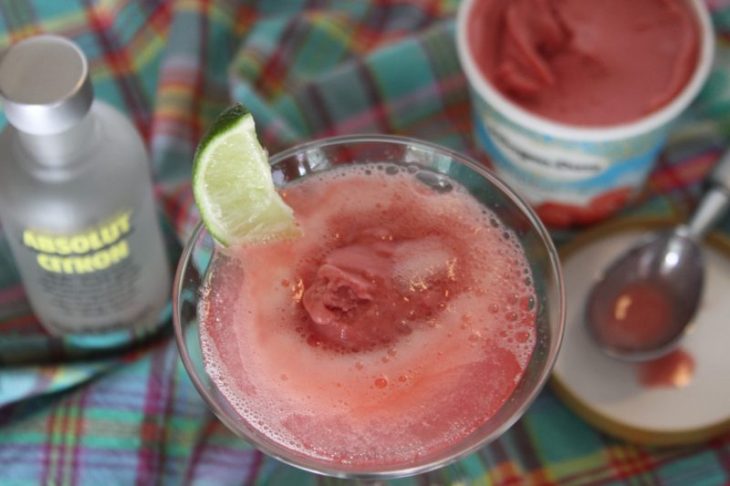 Vodka Raspberry Sorbet Cooler Recipe
Ingredients
1 shot of Absolute Citron Vodka, chilled
1 good sized scoop Haagen Dazs Raspberry Sorbet
7-up, chilled (amounts vary based on glass size)
Directions
Pour vodka In a cocktail glass, add raspberry sorbet, top with 7-up. Enjoy!
These are the fun drinks I like to serve my girlfriends or just make for myself when I'm in the mood for a refreshing cocktail. If you want to make the drink a little more sparkly you can rim the edge of the glass with rimming sugars. A pale pink would be really pretty.
Looking for more fun drinks to share with family and friends this summer? Be sure to try these other summer drink recipes from around the internet. So many great drinks!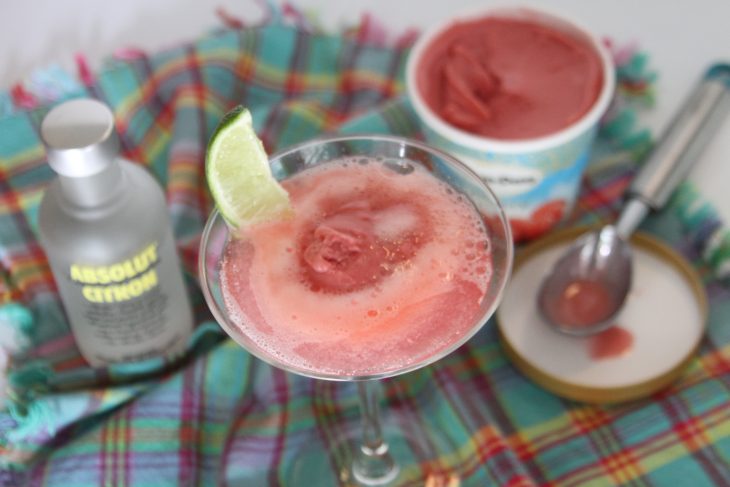 More Recipes To Try:
Not Your Father's Old Fashioned Cocktail Recipe
Pin Vodka Raspberry Sorbet Cooler To Pinterest