I haven't seen any of my in real life friends for months. Yes, MONTHS. For them, having a friend that is a travel writer is a tough gig. I mean, I'm never home, never around to talk to or drink wine with. Fortunately, my friends are understanding and when they all arrived at my house for a Locations Wine tasting night we picked up right where we left off.
There were four of us trying the wines. Two of us really love reds and the other two lean more towards sweeter whites, but they were willing to expand their taste buds and give the reds a try.
Locations Wines take grapes from a region and blends them together to create a wine that represents that area. I was a little hesitant to try wine blends, but then I thought, why not? So a reply to Locations Wine had six bottles being shipped my way. Once they arrived I set a wine tasting date and my friends arrived to help me taste my way through the wines.
What if one could blend across all of the major appellations, to produce a wine that represented a country of origin? What if one could do this across all of the major wine producing regions of the world. What if there were no rules? What if one had complete freedom to express whatever one believed. Could it be done? –David Phinney, Proprietor and Winemaker
These are listed in order of our favorite to our least favorite. You can find Locations Wine near you here.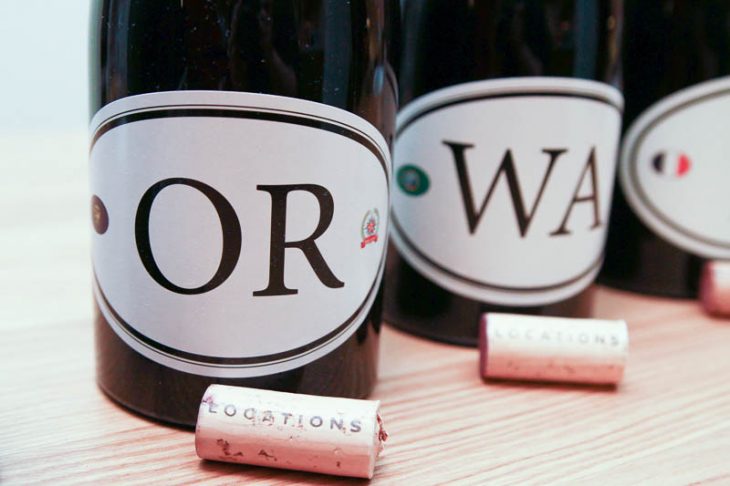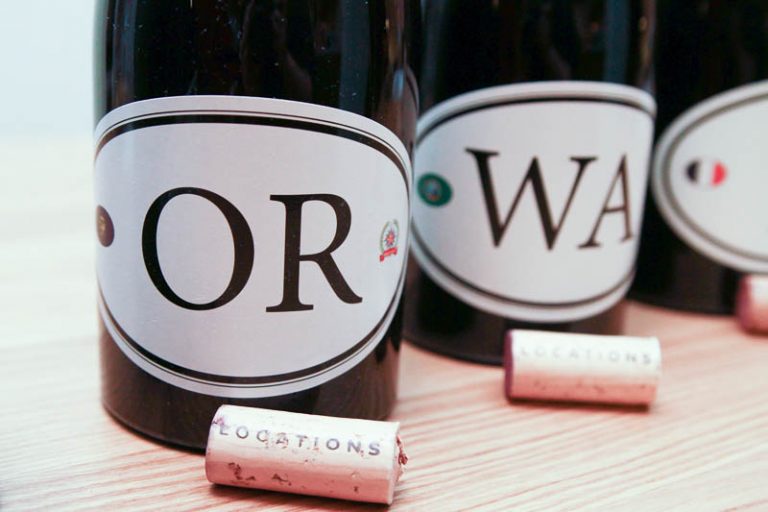 LOCATIONS WINE: OR4-Oregon Red Wine
This was, hands down, our absolute favorite. Although, I will say that, it was a really close call between this one and the Spanish Red Wine. This is one, that if you let properly breathe, will absolutely become your favorite Pinot Noir.  This is also the only wine that wasn't a blend, but only created from Pinot Noir grapes. This is the one that all other wines will be compared to. The one that has set the bar so high I'm not sure another wine will ever beat it. This is one that Locations Wine is going to need to send with every shipment because it has become our control wine.
Comments included:
We like the flavors
Not too heavy
Clear, rich color
Great aroma
Ask them to send more!
Winemakers Notes Vivid red with a deep purple core, the nose is generous with ripe cherry, black raspberry, acacia flowers, and hint of forest floor. Immediately, the palate is treated to a textural mélange of sweet cherry, pomegranate, rose petal, and sappy strawberry. A lively mid-palate reveals a mineral twist and exotic spice notes juxtaposed with fine tannins and superb clarity on the finish.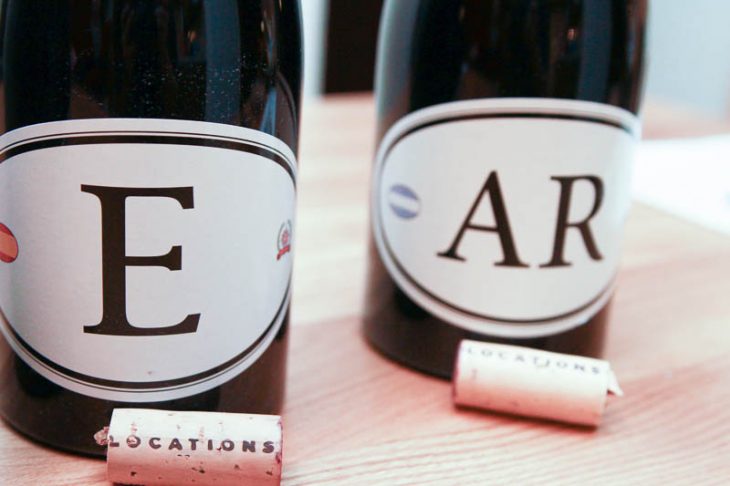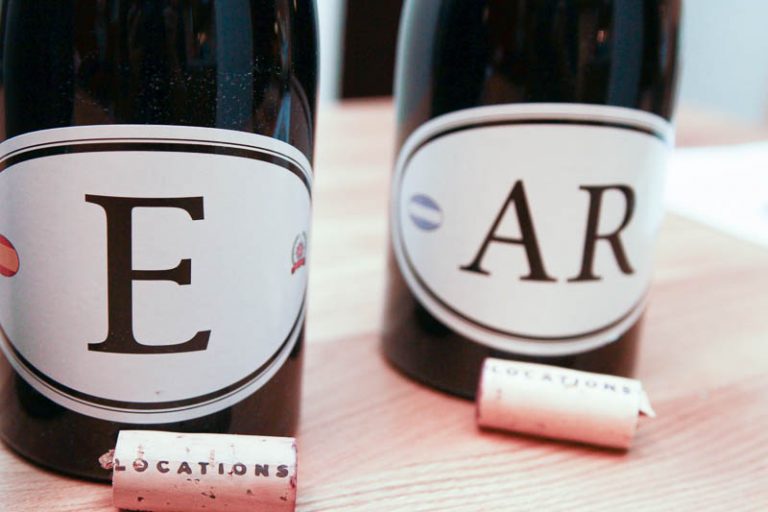 LOCATIONS WINE: E4-Spanish Red Wine
We went back and forth between the Oregon Red Wine and the Spanish Red Wine numerous times trying to determine which we liked most. Not that we needed to have a clear winner, but I wanted to put them in some order to help other determine which they should buy.
Comments included:
This one is really tied with Oregon. I love them both and refuse to pick one over the other
Pretty deep purple color
Short, tart finish
Perfect for cold, winter nights or after a day playing in the snow (you know that snow comment didn't come from me….brrrr)
Winemakers Notes The wine presents a dark, polished amethyst with aromatic notes of white pepper, tobacco, and black currant emerging from the glass. A silky mouthfeel with a palate of dark plums, black raspberry, and hints of French vanilla closes with subtle tart black cherry and a lengthy, structural finish.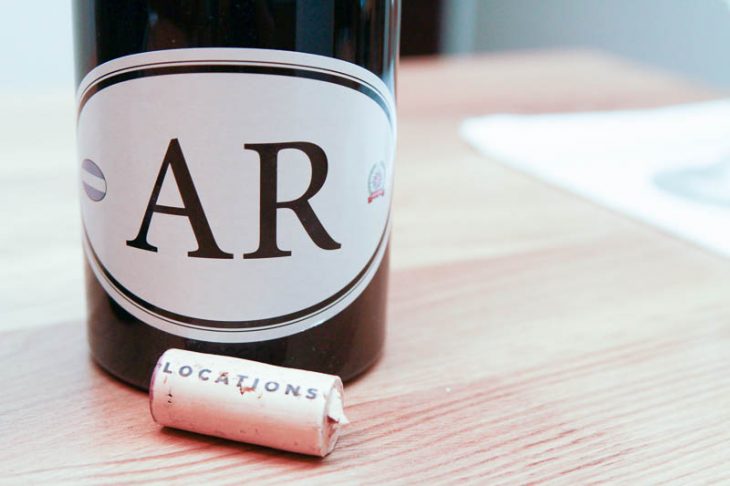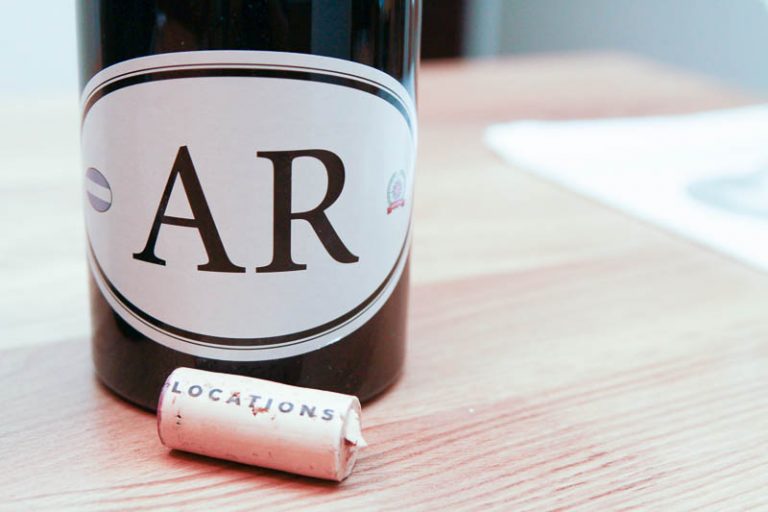 LOCATIONS WINE: AR5-Argentinian Red Wine
A middle of the road red wine. It was one we enjoyed drinking and we all agreed that it is one we would drink, but not necessarily buy. There was nothing wrong with the wine, per se, it just didn't wow us like Oregon and Spain. However, offer me a glass at your next dinner party and there is no way I would turn it down.
Comments included:
It's really dry, but I like it
Great color and aroma
Love the berry flavor in the wine
Winemakers Notes Garnet in the glass, the wine exudes aromas of brambly boysenberry complimented by hints of antique rosewood and lavender. Immediately, the wine presents a rich entry of ripe red currant, hints of dark berries, and subtle minerality which transitions into an elegant and lingering finish of thyme and sage.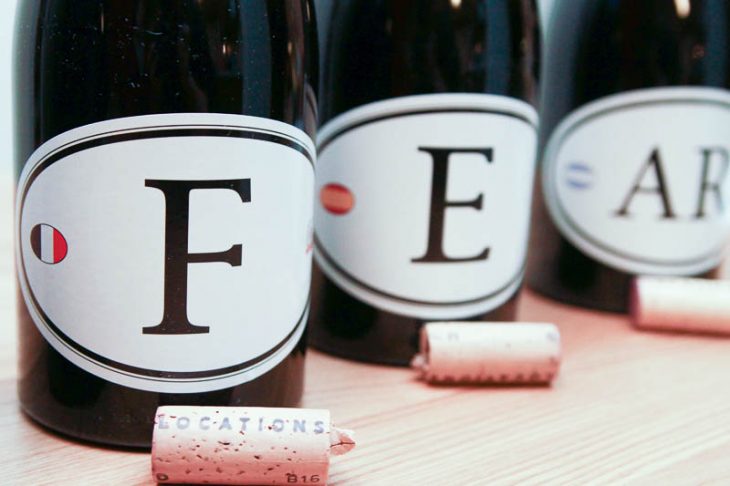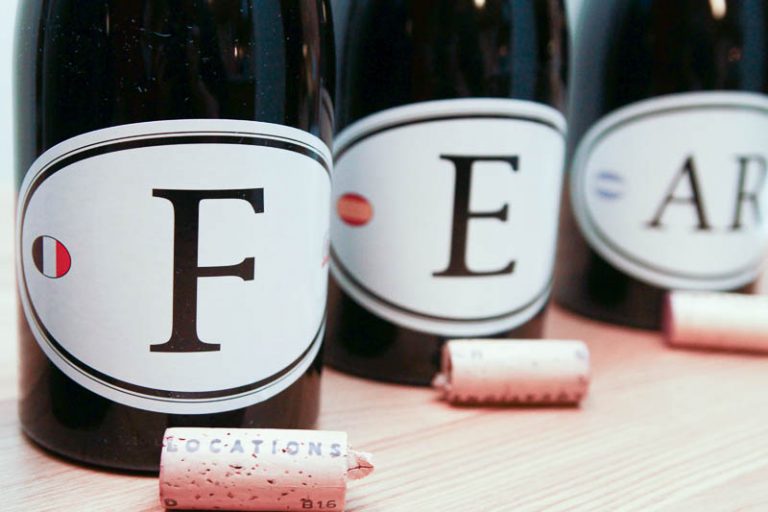 LOCATIONS WINE: F4-French Red Wine
We were excited to try the French wine and this is the one that started the night's taste testing. I mean, its FRENCH!! As far as I'm concerned they are usually THE country to beat when it comes to growing the best grapes. As you can see, it's rather low on the list with us being equally divided with two no's and two yes's.
Comments included:
It has an intensity that demands attention. I really liked that comment and couldn't agree more. This wine does demand attention and wants you to fully enjoy every sip.
It's heart and hale and definitely a sipper
Great for cold winter nights
Very strong and peppery finish
There is a clarity to it that we like
Winemakers Notes A dominant nose of raspberry, rhubarb, and wild strawberry are complemented by savory aromas of humid tobacco, lavender and rose petal. An immediate entry of cranberry and other red fruit leads to a touch of savoriness. e wine is fresh and lively with great acidity and approachable tannins.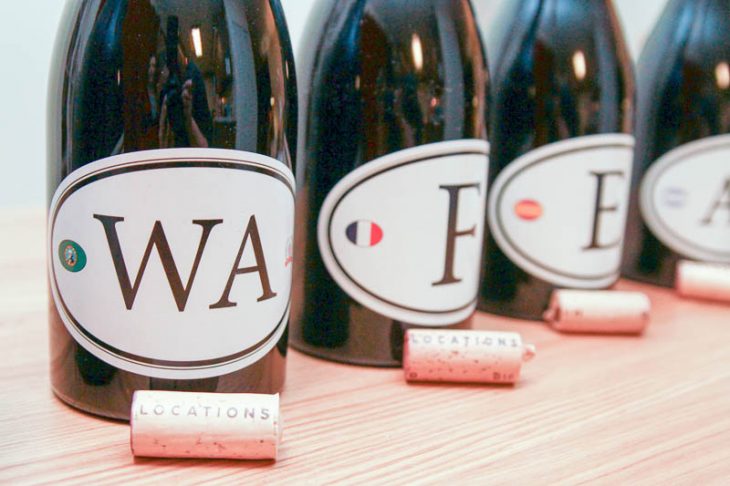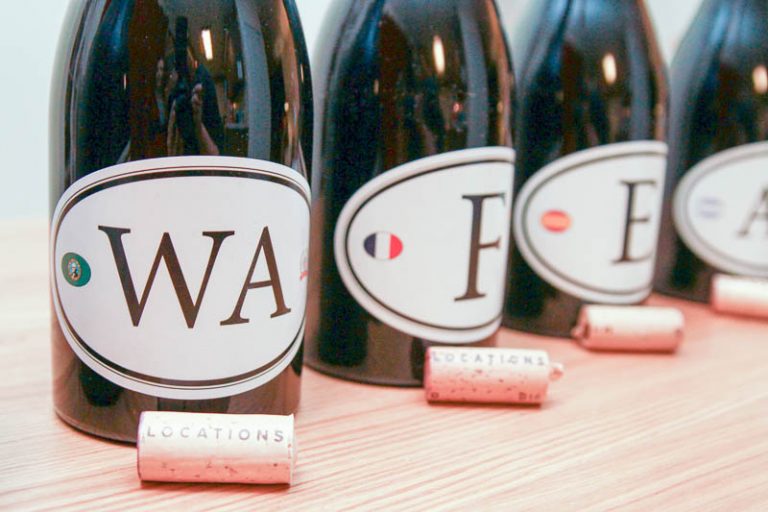 LOCATIONS WINE: WA4-Washington Red Wine
This was originally our least favorite wine. I think it was just too hearty for our palates. It was definitely too much for the non red drinkers and for us red wine drinkers it was a bit too much. I used to only drink sweet white wines, but over the years I've started enjoying more and more reds. This is pretty much the same with my friends. I'm just going to say that I don't think we've graduated to this level of wine yet 🙂
Comments included:
Better than CA, but not nearly as good as OR
Very dark, hearty wine
A bit of a burn on the finish
Winemakers Notes Deep purple in color, the wine brims with aromas of wild blueberries, cassis, and pleasing notes of forest floor. e palate is initially treated to dense flavors of plum, milk chocolate and framboise. Following, a delightful interplay of violet, anise, black tea, and brown spices soon emerge giving further character to the wine. Silky tannins encapsulate things with a very pure and true finish.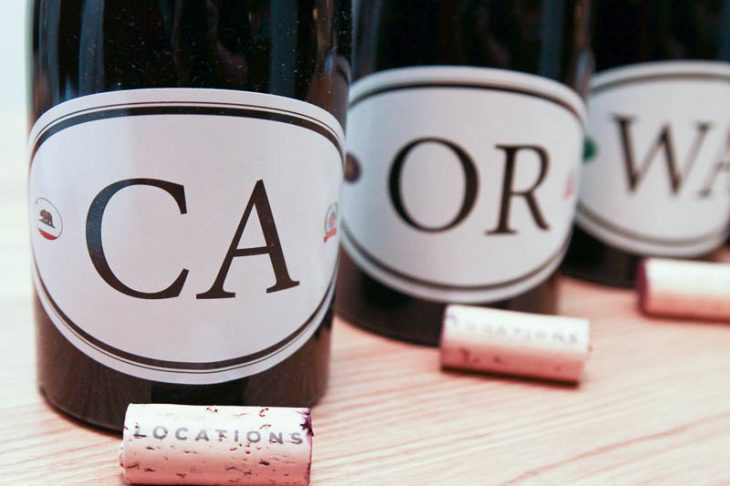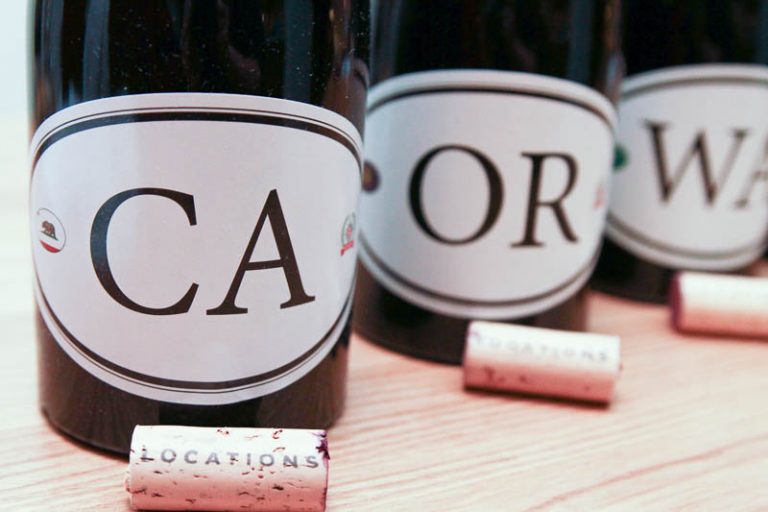 LOCATIONS WINE:  CA4-California Red Wine
My most sincere apologies to Locations wine, but this one was our absolute least favorite. Sadly, this was a sip and dump wine for us. It may be, like the Washington wine, we have not graduated to this level of wine drinking yet. I'm not including any comments on this one because we simply didn't like it. However, if you have been drinking red wine for years this may very well be your favorite wine.
Winemakers Notes Veiled in dark ruby red, the wine bursts with a tempting perfume of red and black fruits, dried rose petals, and a peppery note which offers some lift. Dense and ripe upon first pass, it evolves into a savory compote of raspberry, kirsch, and bitter cherry balanced out with mineral and herbal notes. e finish is substantial with tangy acidity, yet buffered with polished tannins that please the palate.
I want to thank Locations Wine for sending wine for our wine tasting night. We loved having so many options to try. We kindly ask that you include Oregon in future shipments so we can continue to see if it holds the top spot 😉
I can't wait to see what Locations Wine sends next! Stay tuned.