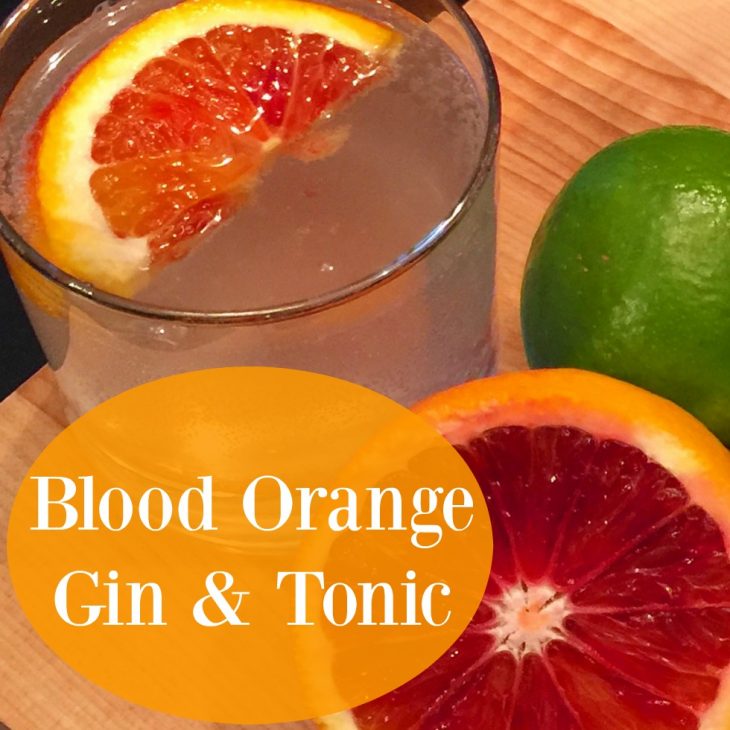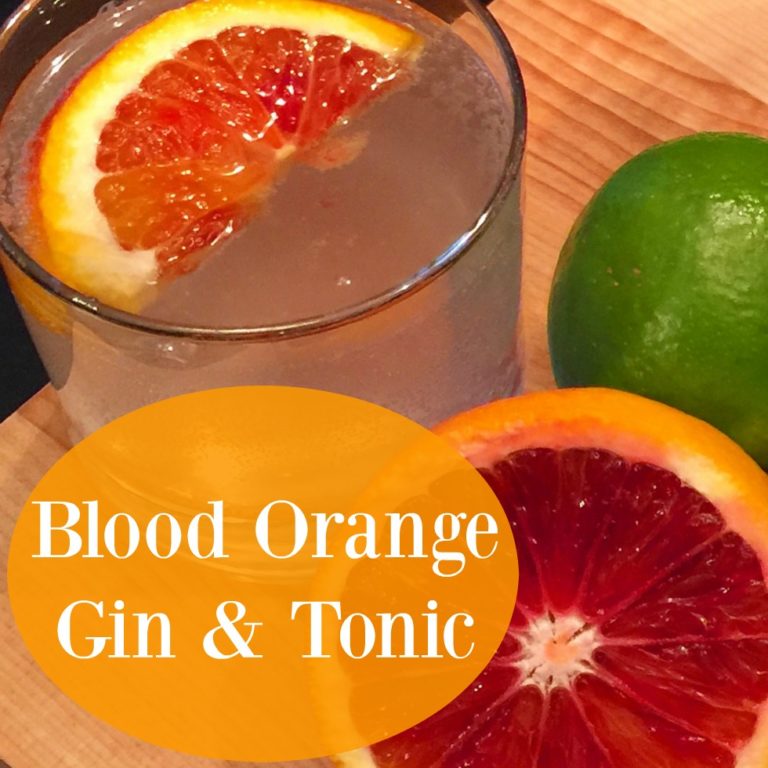 Cocktail making can be as complex or as easy as you'd like. Me, I like to stay on the side of the easy cocktail making because, quite honestly, I just don't have the energy to put too much effort into a cocktail for just me. Now, if friends are coming over it might be a different story and I might take it up a notch like I did with this blood orange gin and tonic.

BLOOD ORANGE GIN AND TONIC
This cocktail only takes four ingredients still making it a very easy cocktail to create, but there are two things you absolutely must do to make it a success.
1. Make sure the blood orange liquor and gin and really cold. I recommend placing in the freezer for a bit.
2. Use good liquor. That's usually the case 99% of the time, but just in case you thought about saving a few pennies, don't. Quality liquor is key because it's going to be what you taste the most. There aren't any juices or other flavors to help mask cheap liquor.
If you'd like you can garnish your cocktail with an orange wheel or a slice of lime.
Ready for the recipe? It doesn't get any easier. Here you go…..
Blood Orange Gin and Tonic Recipe
1 shot of blood orange liquor
1 1/2 shots of gin
1/4 of lime squeezed into glass
top with gin and tonic
Mix blood orange liquor, gin and lime juice in a cocktail glass. Top with tonic. Garnish with orange wheel. Enjoy
Looking for other summer drink recipes? Check out this round up from other fantastic bloggers on what they are drinking this summer. Click the image to go to their site and grab a different recipe to try!

YOU ARE ALSO GOING TO LOVE
Studies have shown that if you loved this post you'll enjoy these posts as well.