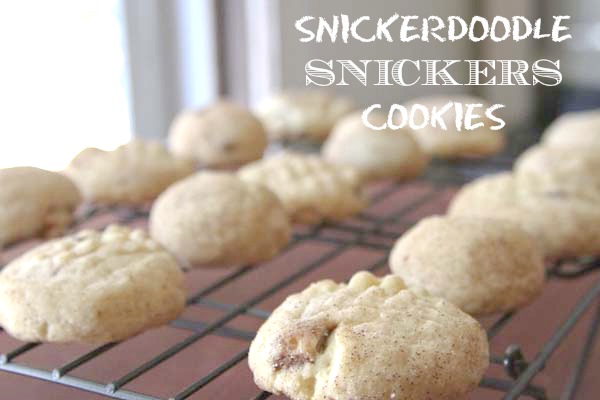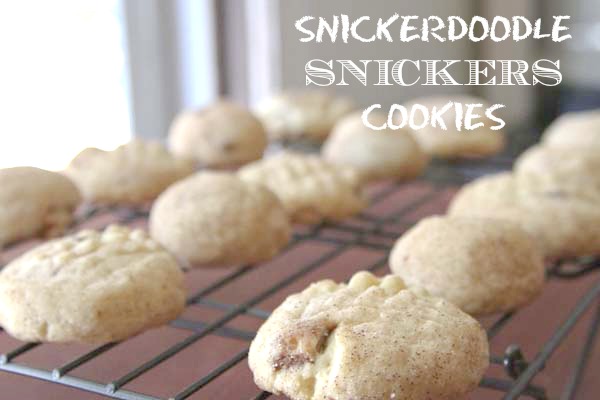 Snickerdoodle cookies have been a life time favorite, but I wanted to try taking them up a notch by adding snickers candy bars into the mix.
I found Snickers Bites at the store and thought they would be the easiest to chop up and add to the cookie batter. Plus, it was easy to sneak a bite or two of chocolate while baking.
These little bites are perfect for snacking and for baking and, since it's football season, these cookies are a perfect game day treat. The Snickerdoodle Snickers Cookies turned out perfect and might just be our new favorite.
My grandma made snickerdoodle cookies, my mom made them, and I hope that my kids will carry on the tradition and make them.
They might even add my little Snickers Bites twist on this delicious treat.
I had my family and a friend give these cookies a taste test and they all gave them two thumbs up. It's nice to know that my Snickers Bites addition was a tasty improvement to my favorite cookies.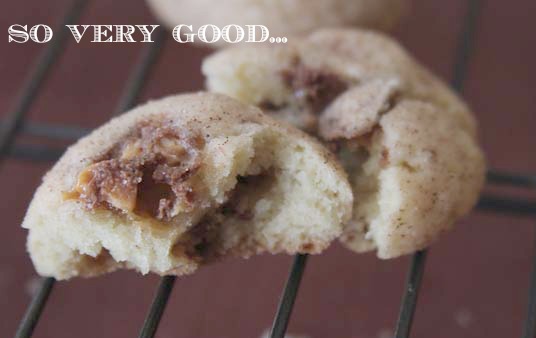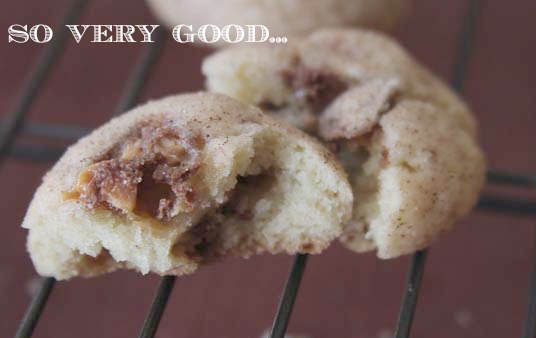 Before I share the recipe I want to share some tips to make sure you have a great cookie baking experience.
1. Line your cookie sheet with parchment paper. Trust me, it makes baking and clean up a breeze.
2. Gather all your ingredients, measuring cups, bowls, etc, before you start mixing.
3. Wear an apron. It will help keep excess flour off your clothes.
4. Have a dish towel nearby for easy clean up
5. Pre heat your oven. Lots of people skip this step, but your cookies/baked goods will come up much better in a preheated oven.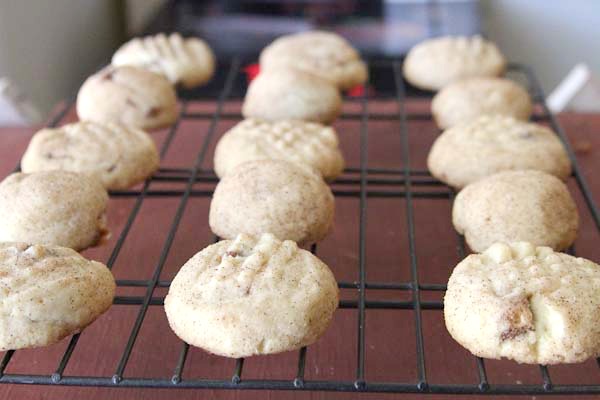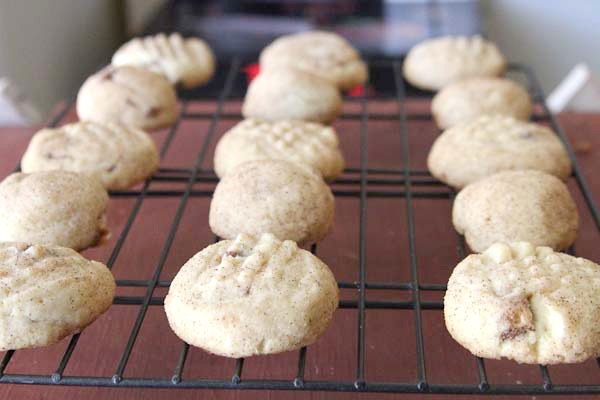 SNICKERDOODLE SNICKERS COOKIES
Ingredients
12 Tablespoons butter, softened
1 cup sugar
1/2 teaspoon salt
1/4 cup oil
2 teaspoons vanilla extract
2 large eggs
3 cups flour
2 teaspoons baking powder
1/2 teaspoon baking soda
1 cup Snicker bites, chopped
Cinnamon/Sugar Coating
6 tablespoons sugar
2 teaspoons cinnamon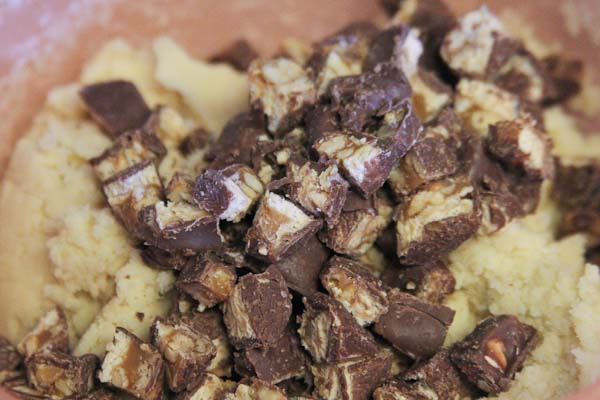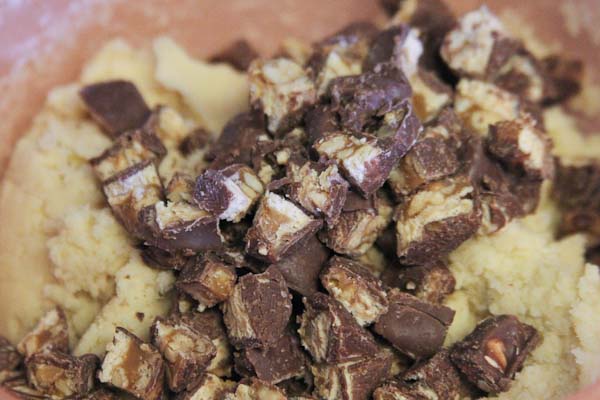 Directions
In large mixing bowl cream together the butter, sugar and salt. Once combined mix in the oil, vanilla, and eggs. After everything is mixed well add the flour, baking powder and baking soda.
Once the dry ingredients have been completely added gently mix in the Snickers Bites.
In a separate bowl combine sugar and cinnamon. Roll dough into 1″ balls and then roll in cinnamon sugar mixture.
Place cookies on a parchment lined cookie sheet about 1″ apart. Bake approximately 10 minutes until the edges are golden brown. Cool on pan for 5 minutes and then transfer to wire rack to cool completely.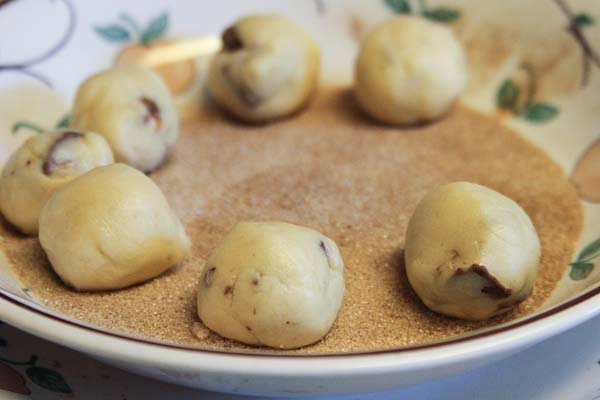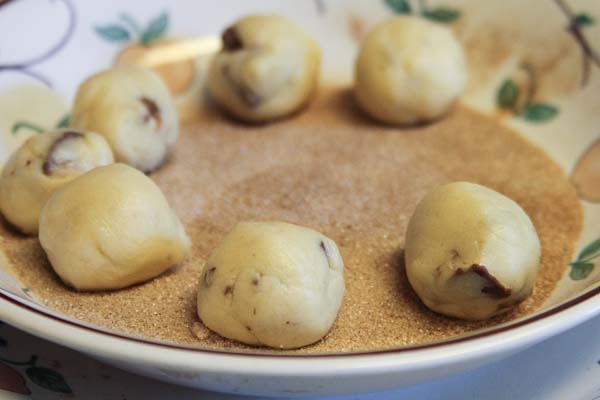 If you are having a large party you'll want to double the batch because these cookies are going to go quick. Be sure to have extra bags of Snickers Bites for snacking. Don't forget to print your coupon here.