We all know that lush houseplants can really help the decor pop and make a home look more like that pages of Better Homes & Gardens. But, what if you don't have a green thumb?
What if you travel all the time and can't care for plants? Is it possible to still have lovely decorated rooms in your home without the work and hassle of live plants? The answer, thankfully, is YES!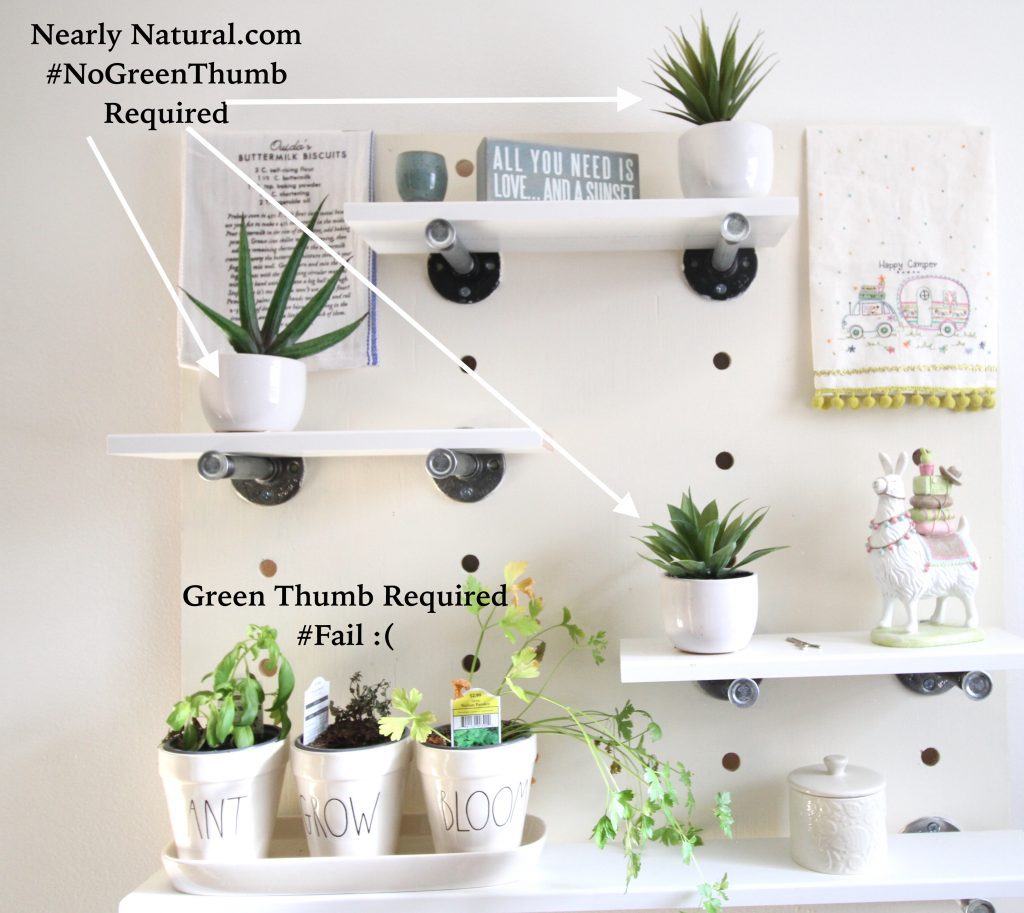 We have been able to keep one indoor plant alive, barely, over the past 8 years. It's a Christmas cactus that surprisingly keeps hanging on. We've tried other plants and it never ends very well. Eventually, we quit trying.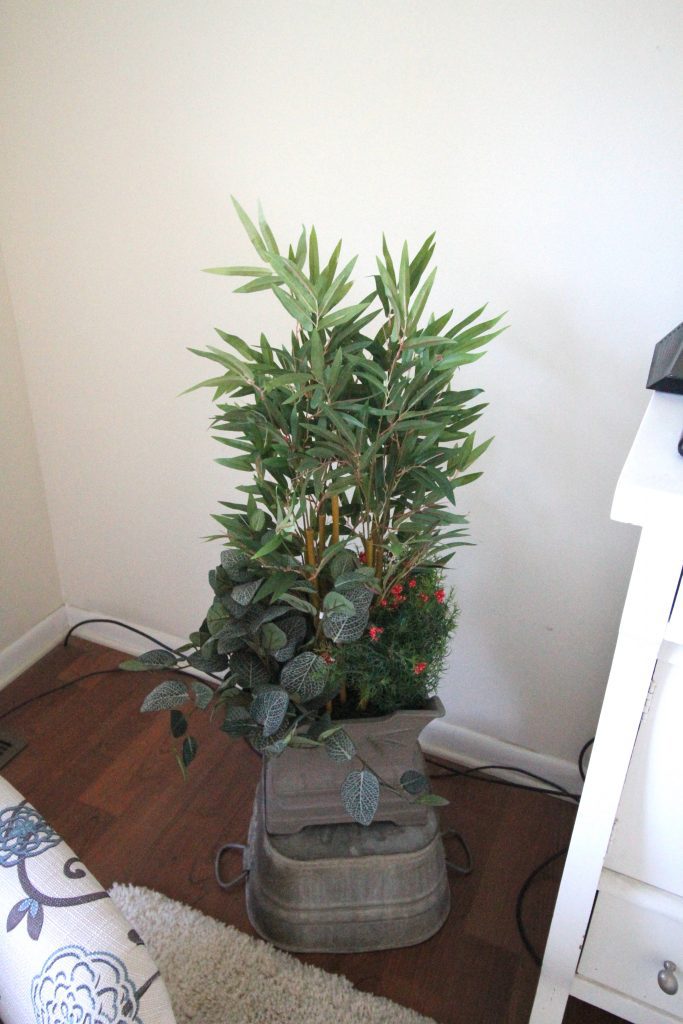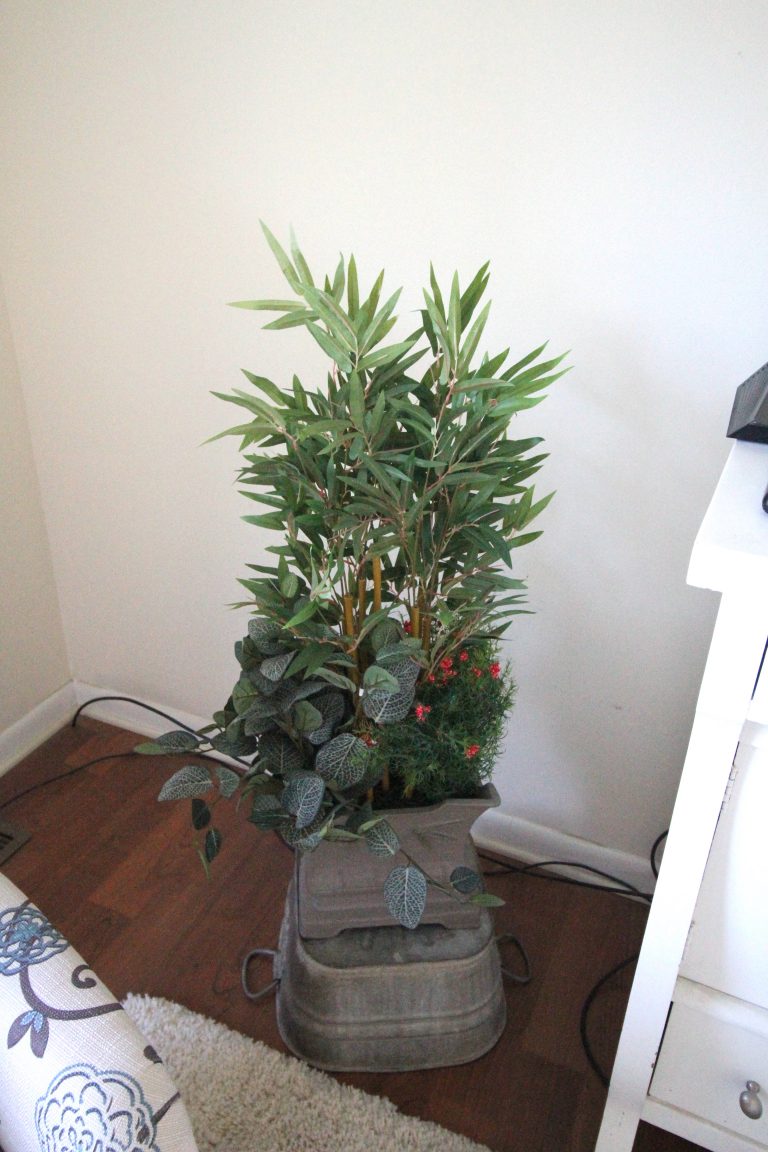 I love the idea of decorating with plants I just don't, apparently, like the work involved. Needless to say, I was beyond thrilled when Nearly Natural reached out and asked if I'd like to partner with them on my Small House Living series. I'm game for just about anything that can help make my life easier.
Nearly Natural is a leader in the artificial floral industry and strive to provide that absolute best product. These are not cheap looking products. These are artificial plants that look and feel like the real thing. Best of all, they require no green thumb! I can be gone for weeks without any worries that my plants are dying.
We ordered succulent plants for the kitchen, a gorgeous floor plant for the living room and a centerpiece for the table. After receiving the plants and placing around the house I can see that Nearly Natural is going to be my go-to place for green decor.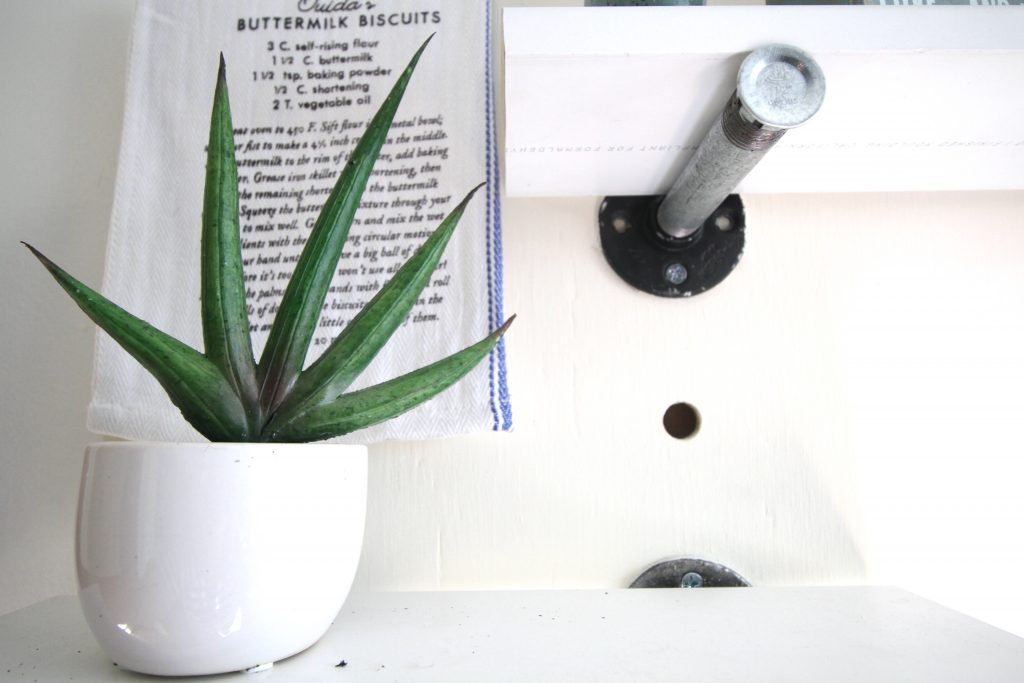 Succulent Plants In The Kitchen
Alan made this fantastic pegboard for the kitchen. I added shelves to it and had the grand idea of placing herb plants on the shelves because how quaint is that?
Sadly, my reality didn't quite match the sunshine and unicorns image I had created in my mind. Two of the herbs are barely holding on and the one has met its demise.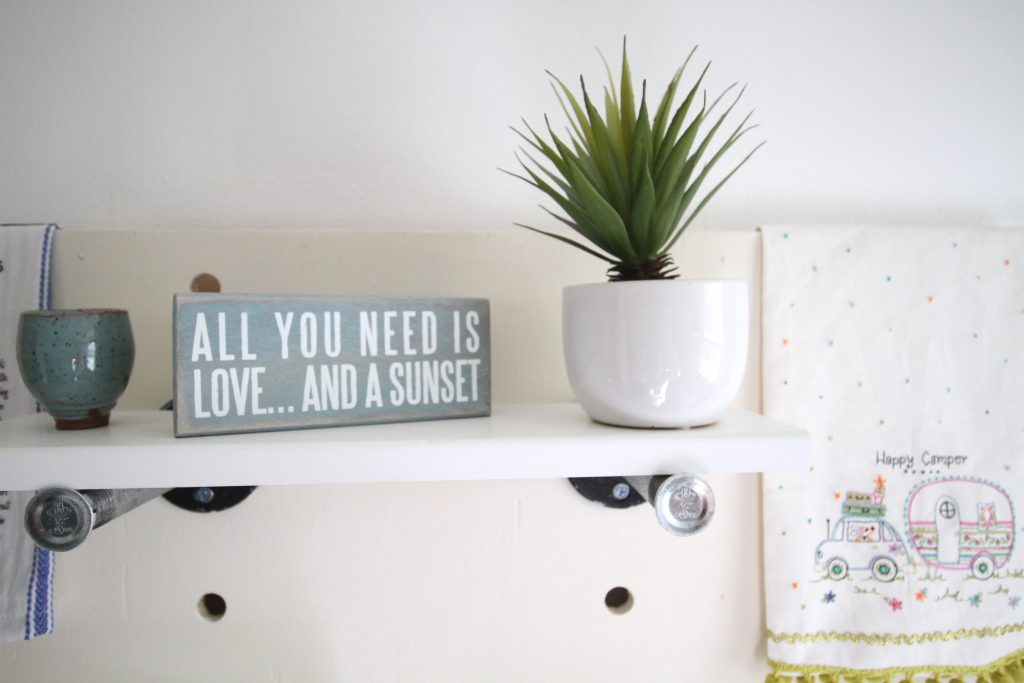 NearlyNatural.com to the rescue. Instead of herb plants on the shelf, I'm upgrading them to succulent plants for my pops of green. Again, no water required and they look great!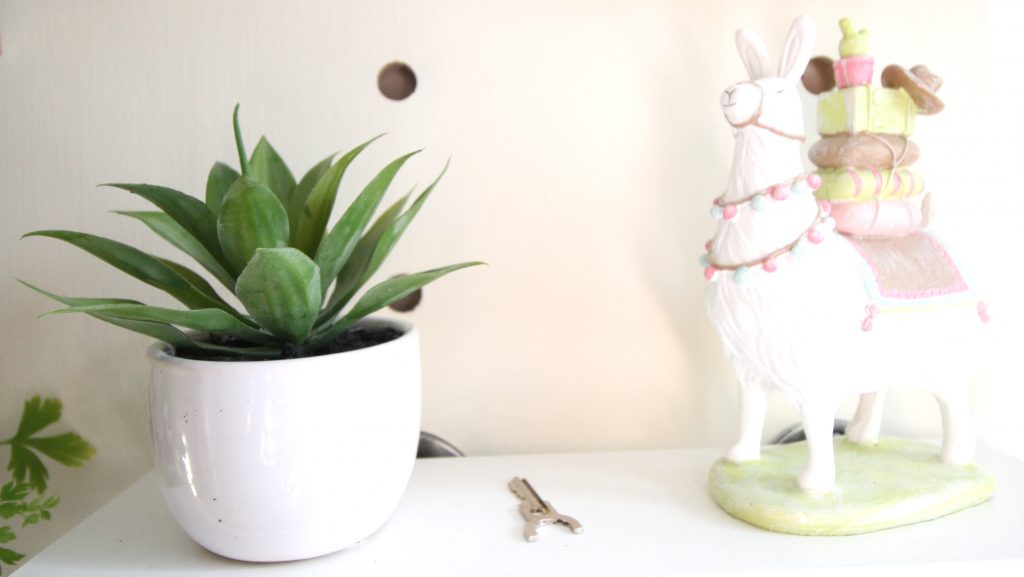 I ordered the Southwest Collection, set of 3, each piece is a sample of the different varieties of Agave. I picked these to remind me of all my travels in the Southwest and really love how they look you can't go wrong with this set.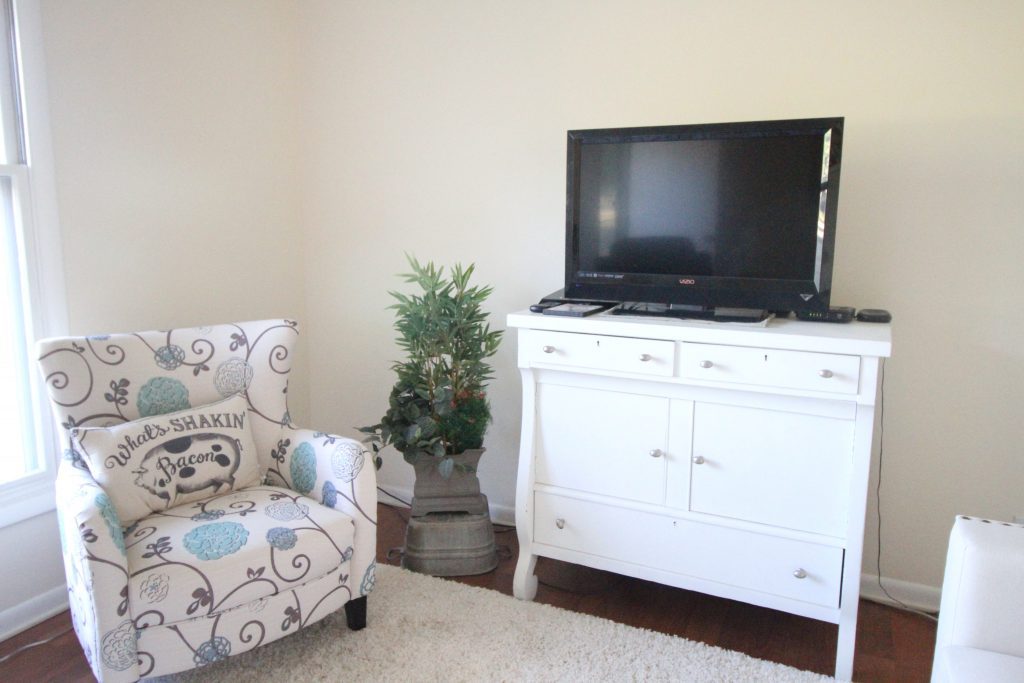 Floor Plant For The Living Room
We recently redecorated the entire living room. It took a few months to complete it and once it was done I loved it but it was still missing that pop of green. A quick perusal of the Nearly Natural site and I found the perfect piece.
The 38" mixed mini Bamboo, Fittonia & Springeri w/planter has a variety of textures and colors and is nicely showcased in the corner of the living room.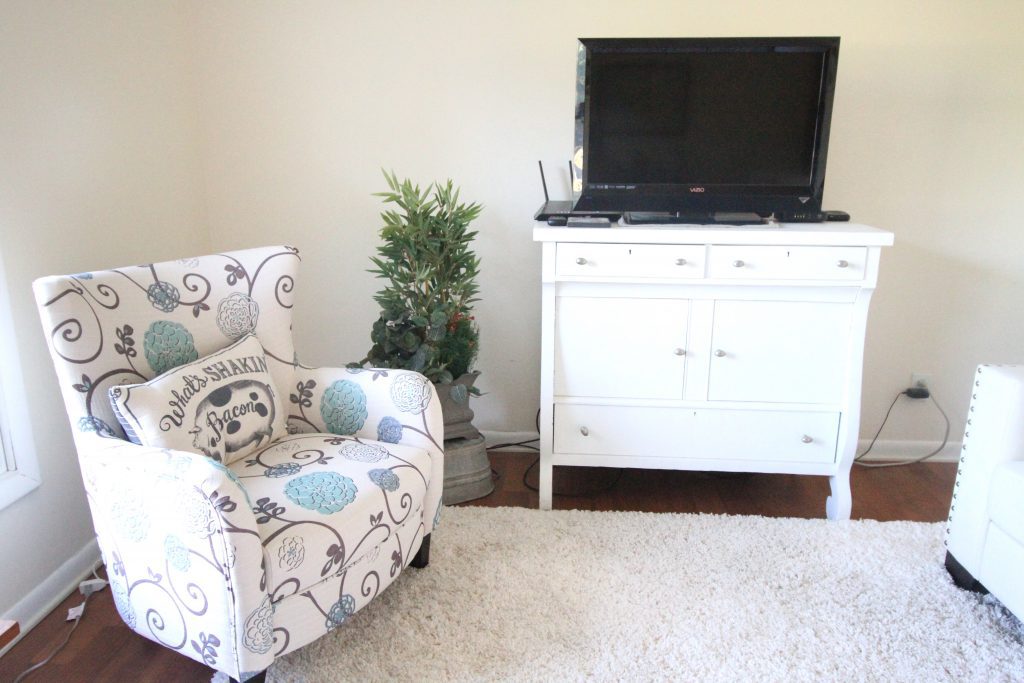 We also added a couple more succulents to the candle holders that I made. Those will live there until I find the perfect candles and then I'll move the succulents down to the table.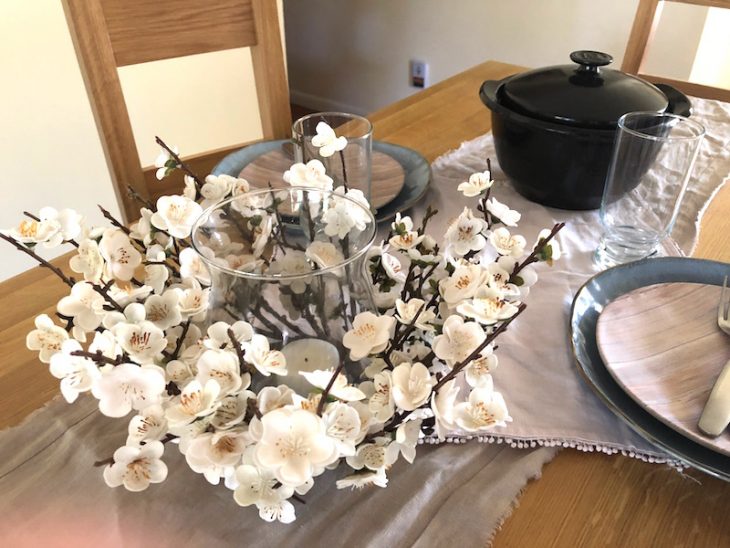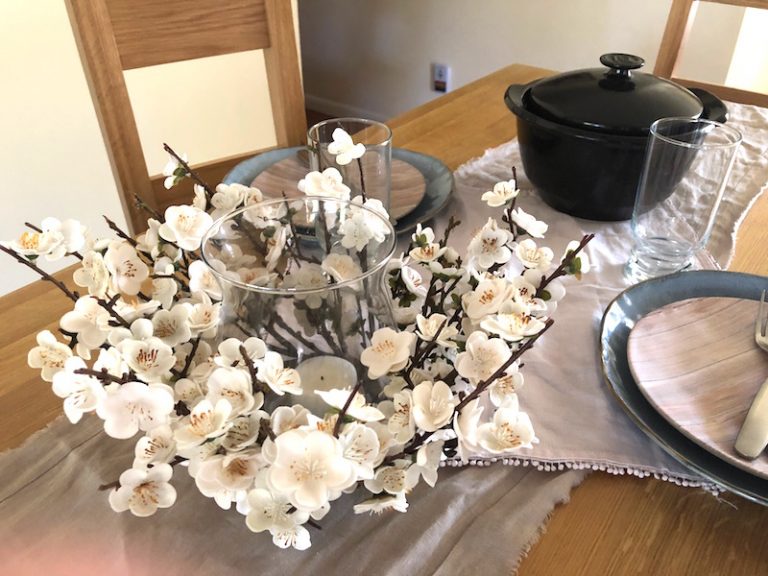 Centerpiece for the Dining Room Table
It may just be Alan and me at home for dinner anymore, but that doesn't mean dinner in front of the TV every night (just some nights…..).
When we dine at the table I like it to look like I made an effort to spruce things up a bit. 25+ years of marriage and things can get boring, but doing little things for one another (setting a nice table, bringing morning coffee to bed, saying thank you) really does make a difference and continues to show you care.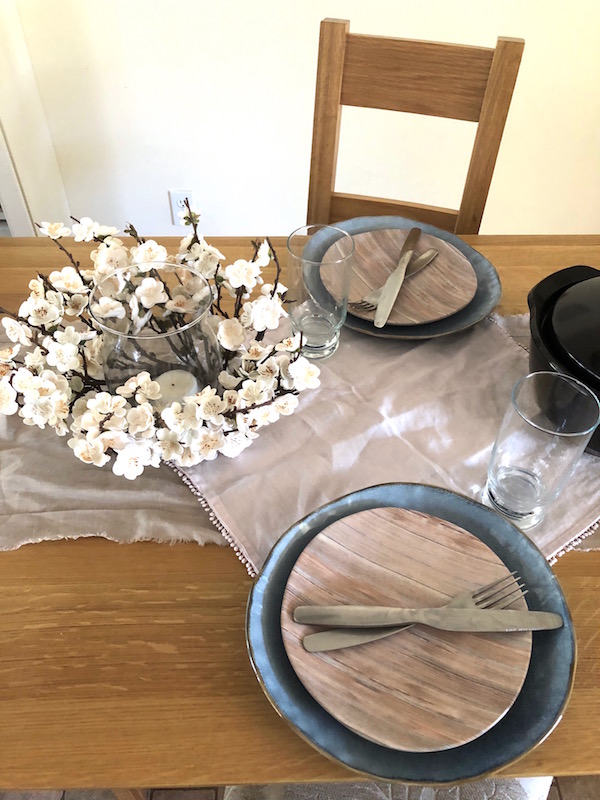 The Plum Blossom Candelabrum is the perfect fit for our table. We love the color and the candle option. This is definitely for Spring and Summer, in the fall I'll be changing it out, but I know when I'm in the midst of another long, brutal winter I'll be pulling this out to give the home a Spring feel when it's -20 and ten feet of snow outside.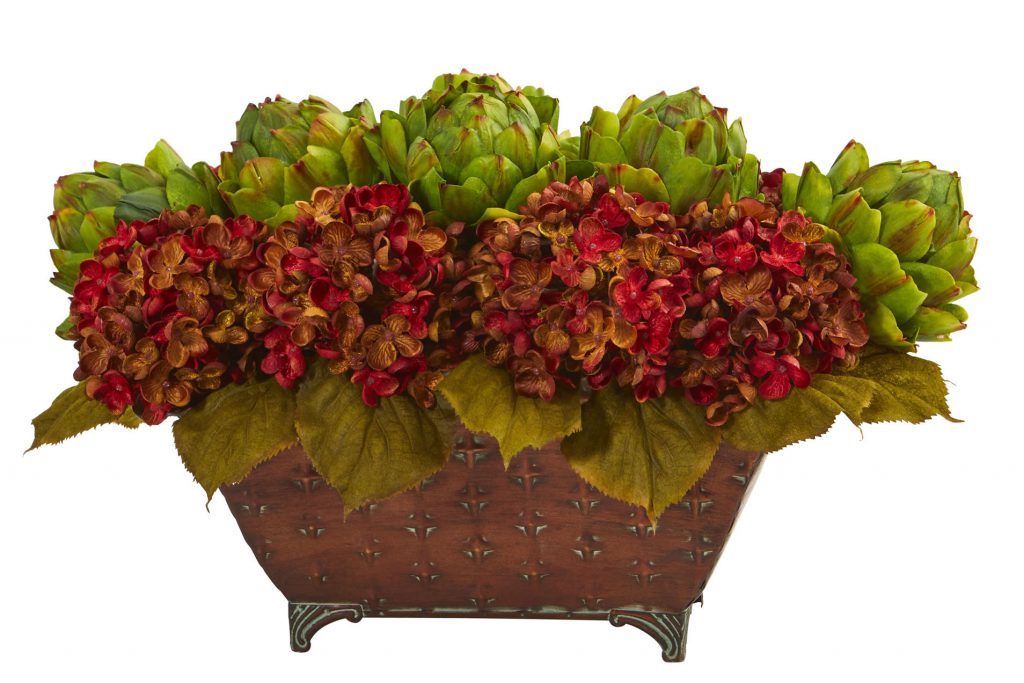 For Thanksgiving and Christmas, I'm pretty sure I must have the hydrangea and artichoke centerpiece. This will look great for the holiday season!
What You Should Know About Nearly Naturals
The plants will arrive very well packages and require minimal adjusting once out of the box. I basically opened the box and set the plants where I wanted them. LOVE that it's really that easy!
Follow Nearly Natural on Facebook and Instagram
Pin Nearly Natural Plants To Pinterest