When I'm not traveling all around to find unusual and fun things to share with you, you'll find me playing in the garden or kicking back in my outdoor space.
Summers are short here in Michigan so I do everything I can to maximize that outdoor time.
That means having a comfy and aesthetically pleasing outdoor area.
View this post on Instagram
I aspire to create an inviting and comfortable space in my backyard and someday hope to be as good as This Worthey Life. Their backyard space is life goals!!
Anyways, in my quest to create that level of comfort and cozy I've put together a list of things that makes every outdoor space inviting.
10 ITEMS THAT CREATE AN INVITING OUTDOOR LIVING SPACE

PADDYWAX CANDLES
When a candle can pull double duty it's almost always an immediate yes for me.
Paddywax Candles does exactly that. Enjoy the candle and once the wax is gone, clean it up and it converts into a self-watering planter!
The candles are made from clean-burning soy wax blend, fragrance oils, and 100% cotton wicks.
To create a self-watering planter after you are done enjoying the candle you'll need to purchase two-pieces.
The first piece is the 11.5 folio candle. I'm partial to the teal color with the salt & sage scent. The candle has notes of ocean Air and citrus. It's just a good clean scent. The second piece is a 5 oz folio candle. Thyme and olive leaf is my choice.
However, there are 4 of the large size and 4 of the smaller size in different colors and scents giving you plenty of options to mix it up!
We're still enjoying the Folio as a candle, but will be sharing on IG stories when we convert it to a self water planter.
Lord knows I have plenty of plant starts around the house that need a new home.
Links below are Amazon links, the site receives a VERY small commission of the sale if you buy from our links. This does not cost you any extra and helps the site out and is so very appreciated.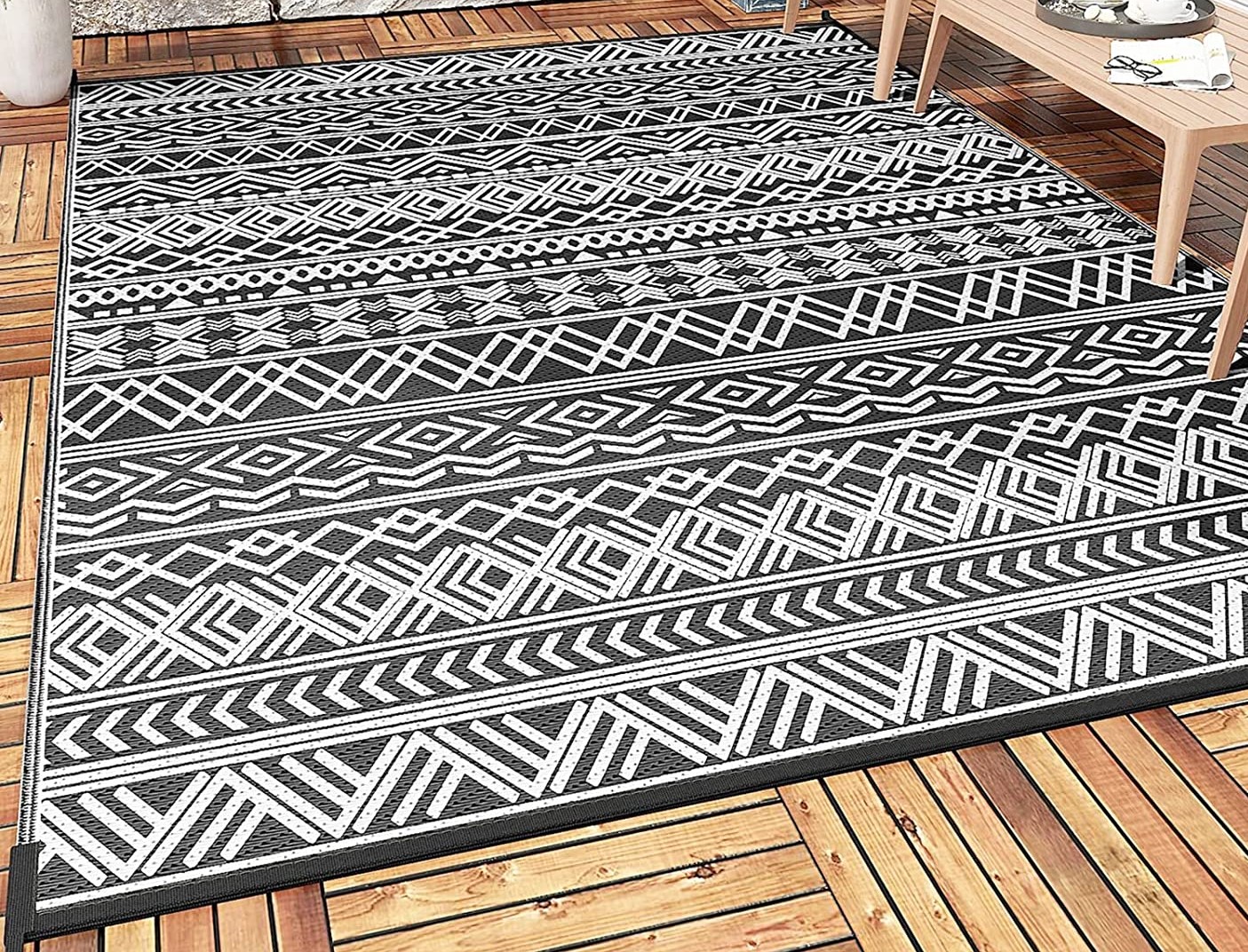 LARGE OUTDOOR RUG
Starting at the ground find a fun rug to start the look you want to achieve.
The rug brings the seating area together.
Have a large outdoor area? Have a few different rugs for different seating nooks.
Most importantly, make sure the rug is safe to use outdoors in all the elements.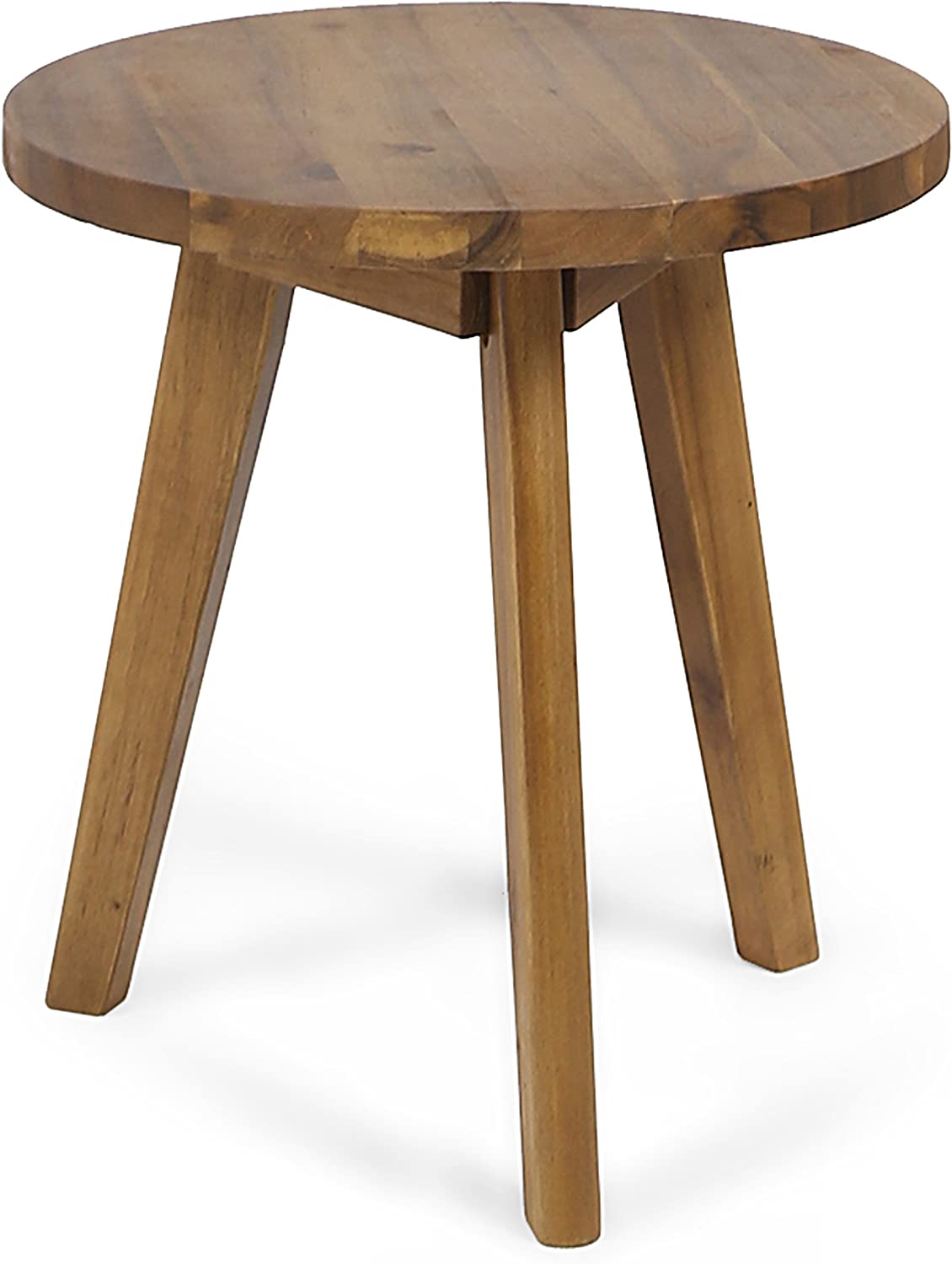 SIDE TABLES
You'll need somewhere to set your Paddywax candle and your wine.
We love this side table we found on Amazon.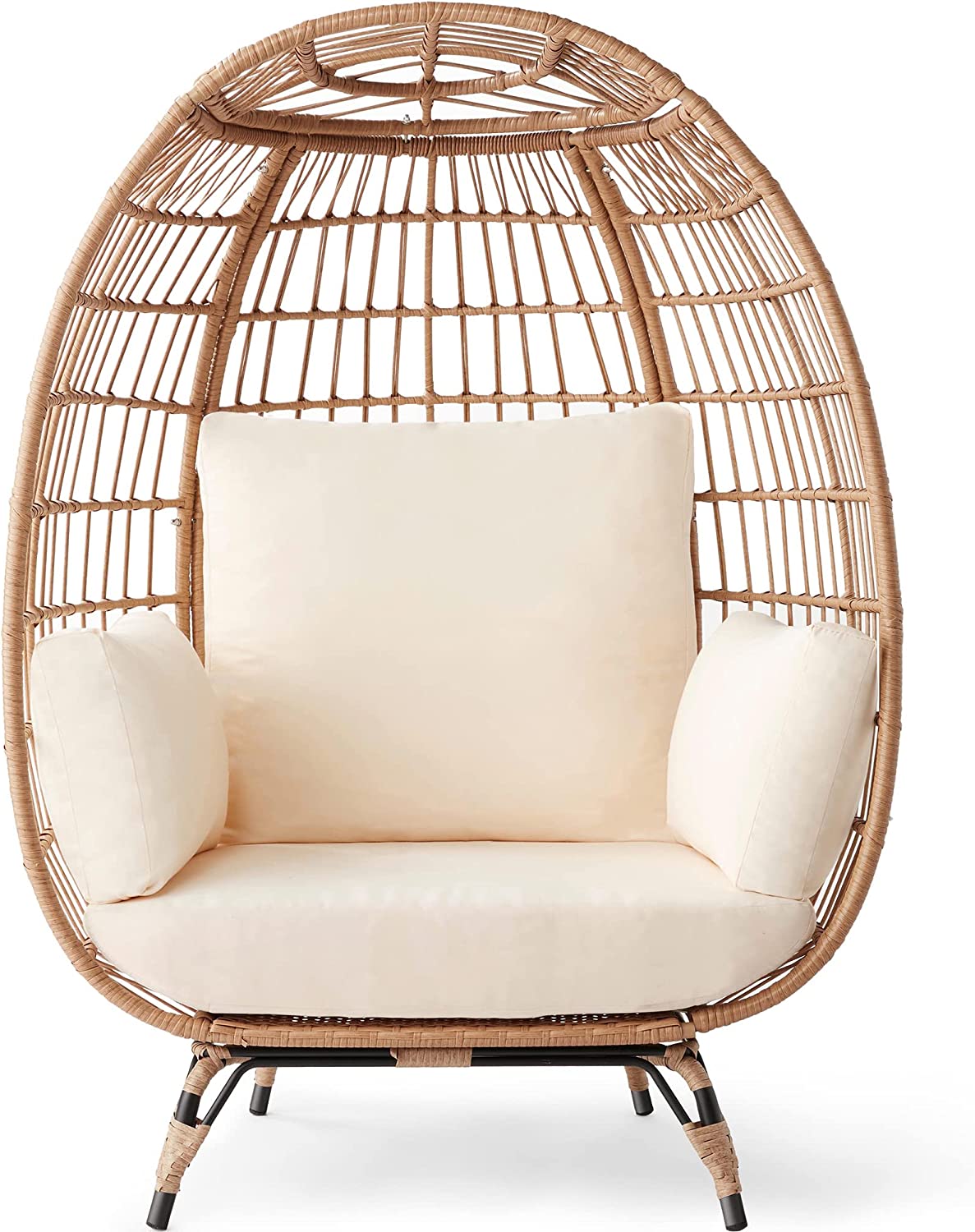 COZY COMFORTABLE SEATS
I have wanted one of these chairs for forever. I think they are simply the best addition to an outdoor seating area. It screams "curl up with a book and coffee or wine."

PATIO SET
There are a number of patio sets out there. Pick the one that fits your outdoor living space and budget. Look for sets that are durable yet comfortable.
We bought a patio set made from acacia wood a few years ago and it's still going strong.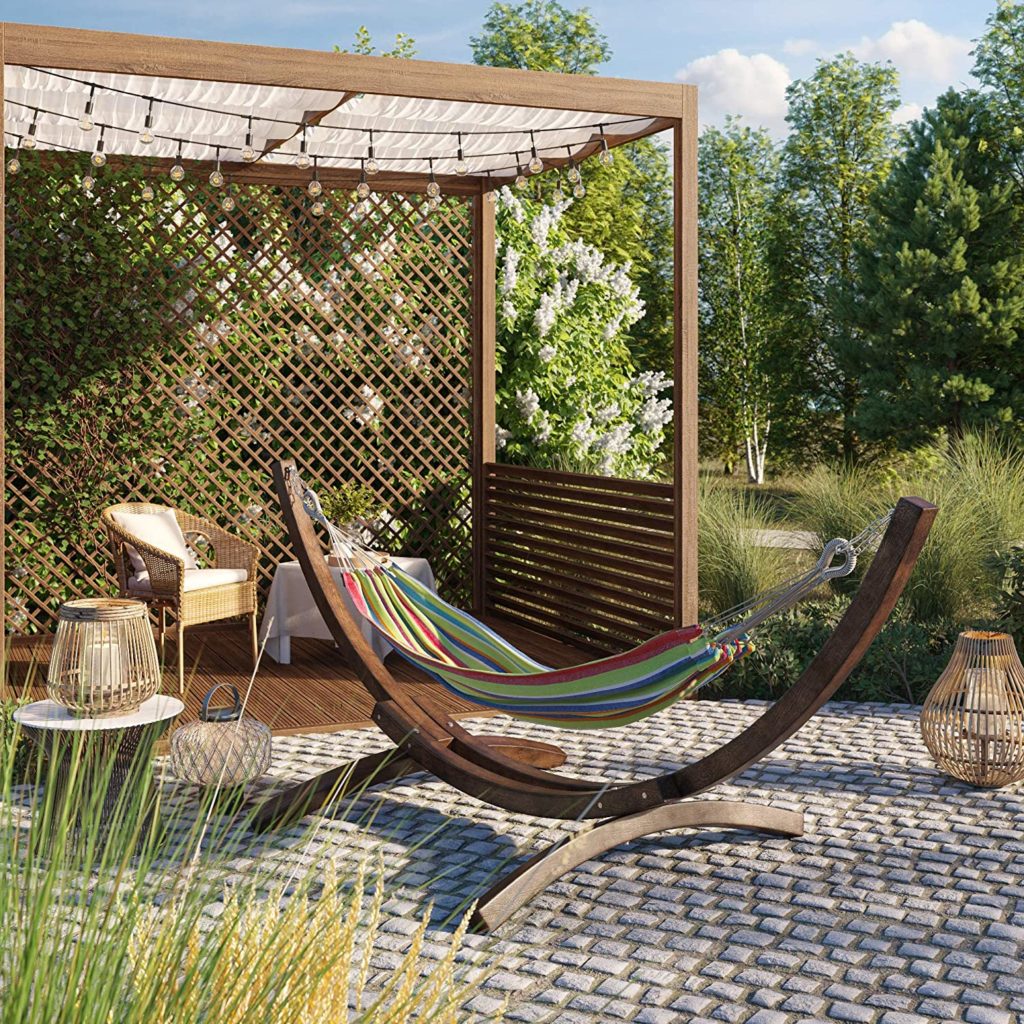 A HAMMOCK IS A MUST
Speaking of, I highly recommend a hammock somewhere in the backyard or on the patio/deck.
The one above is my preference, but Amazon has a lot you can pick from.
I can spend hours in the hammock writing stories in my head, dreaming about far away places, and/or simply enjoying the sounds of nature.
There is no shame in taking some time to just be.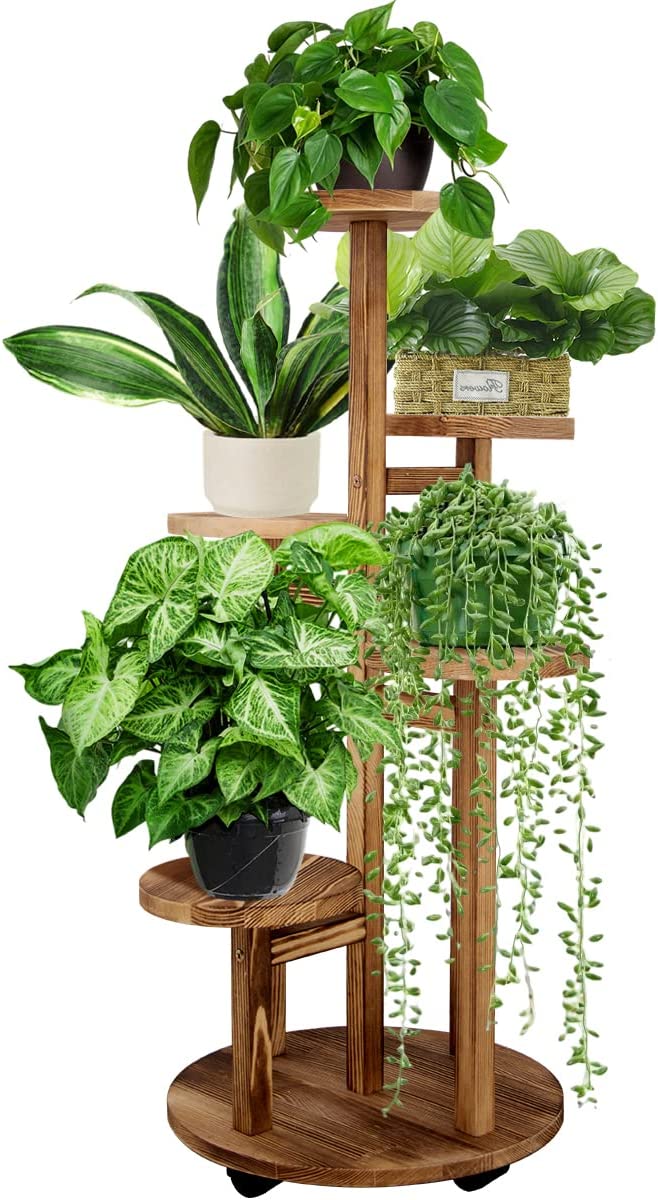 PLANT STAND
I love the height of this outdoor plant stand.
Depending on the size of your outdoor living space I recommend a couple plant stands as well as large pots of greenery of various heights.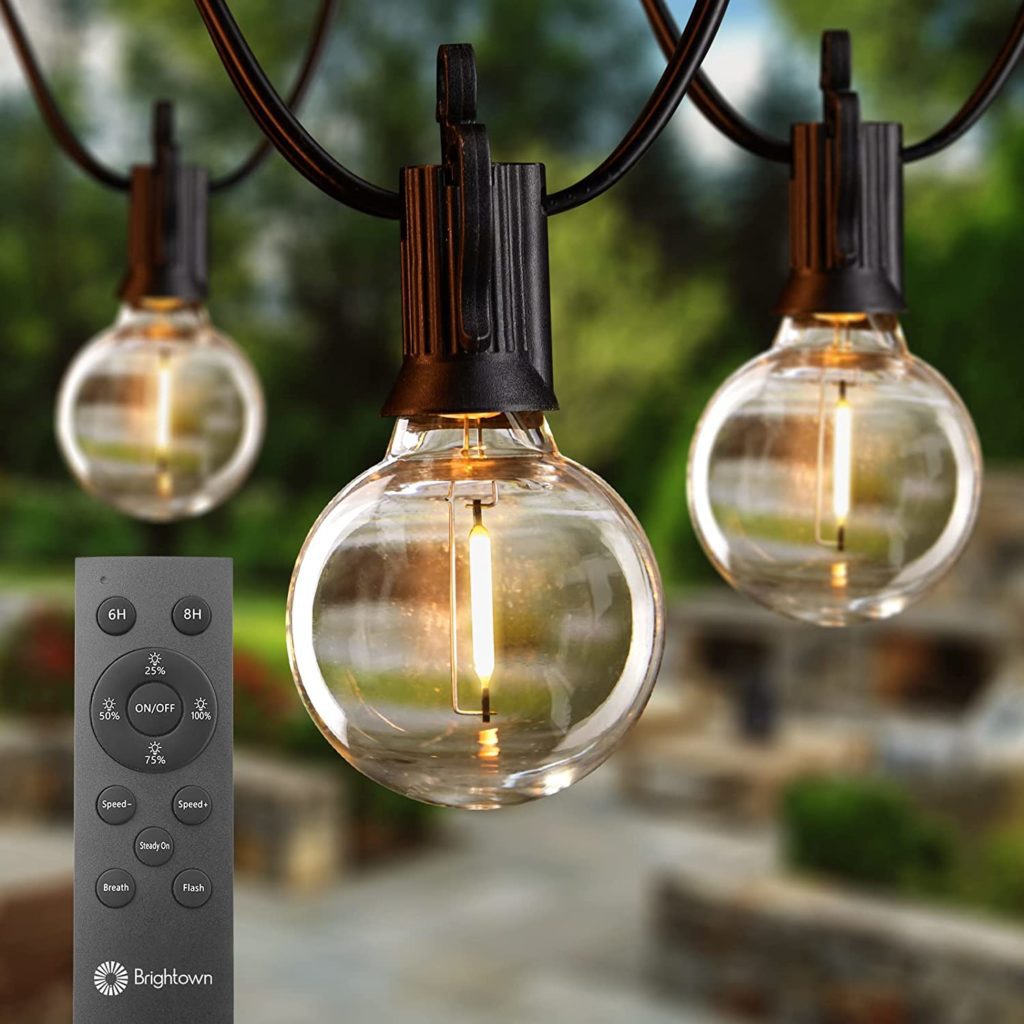 PATIO LIGHTS
It may stay lighter longer in the summer but these patio lights just add a level of cozy ambiance when the sun starts to go down.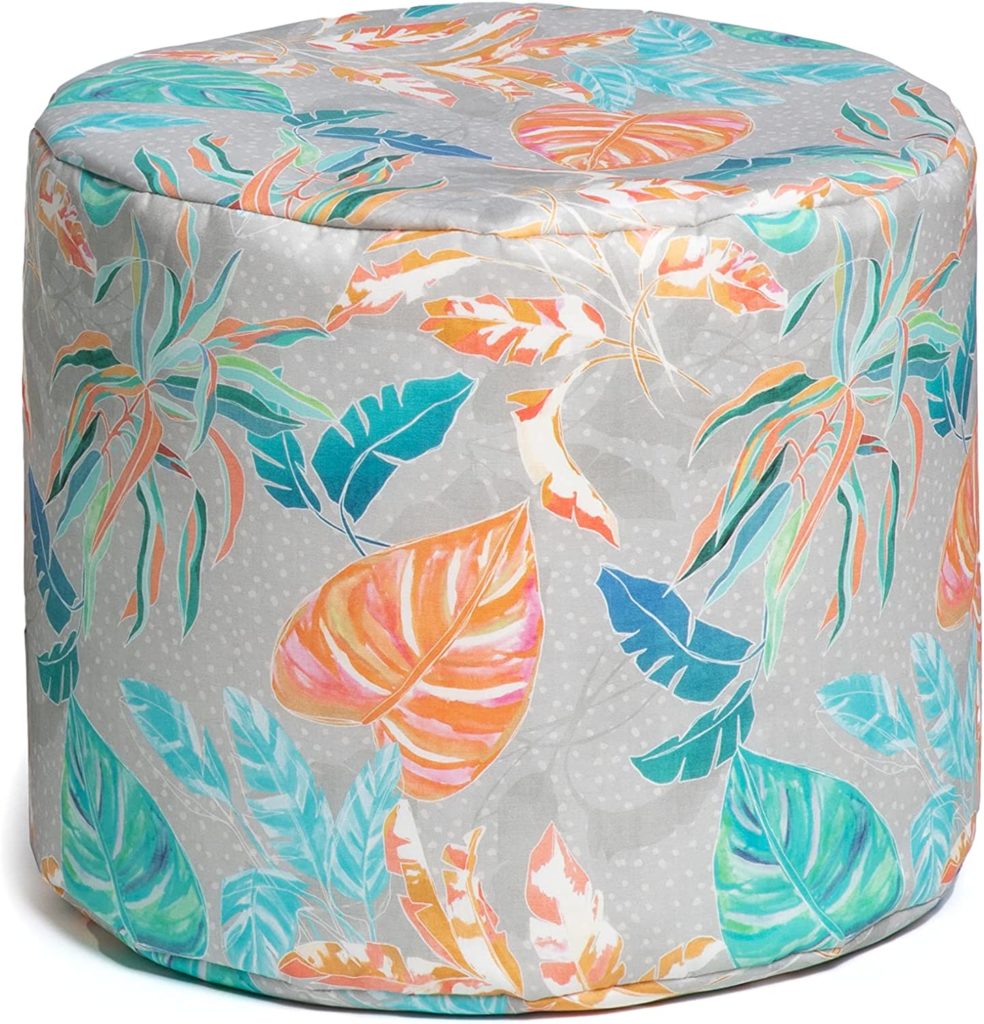 OTTOMAN/POUF
I love that a good ottoman/pouf can be used for either an extra seat or a foot rest.
Part of the reason you're outside is to kick back and relax and the pouf offers the perfect foot rest.
Plus, its a great opportunity to add some splashes of color OR pick a neutral color to tie in with other decor.
Make sure the pouf is built for outdoor use and can stay out in the rain.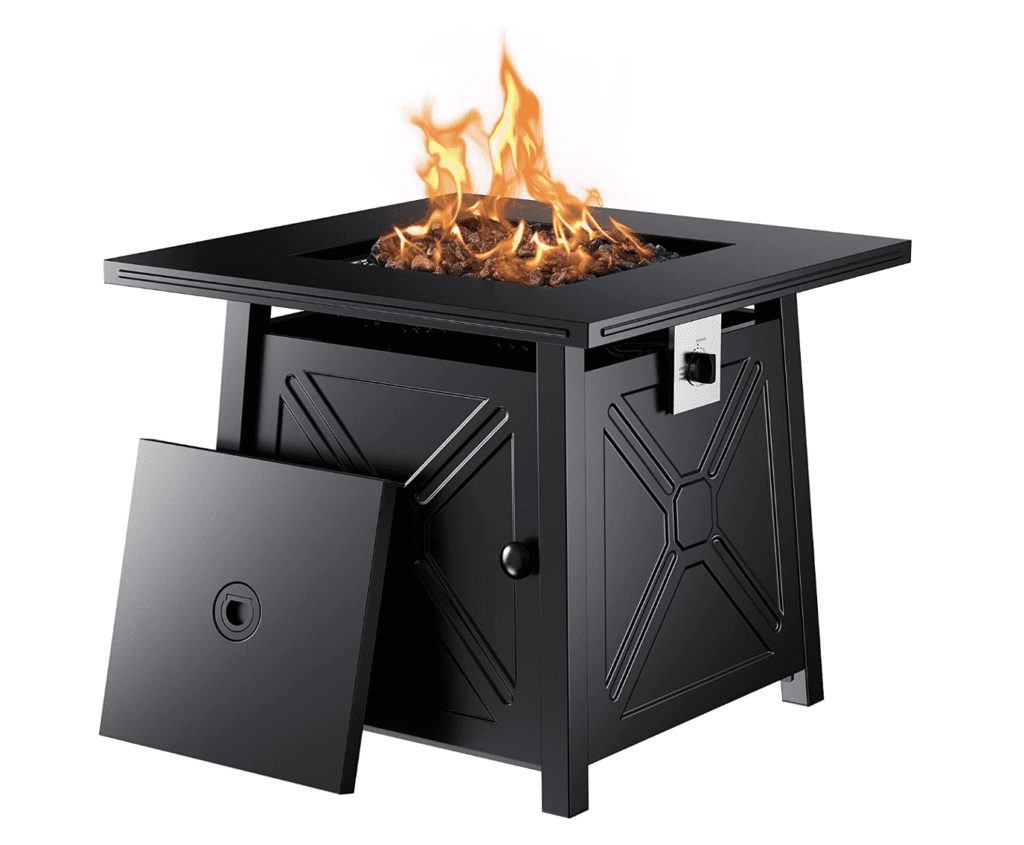 FIRE PIT
Nothing screams summer more than having a campfire in the back yard.
If you don't want to fuss with finding wood, starting a fire, etc, etc. just go with a propane fire pit.
Easy, peasy. When you want a fire, turn it on, when you're done turn it off.
Doesn't get much easier than that and you don't have to keep tending to the fire giving you more time to enjoy family and friend time.
Shop our Amazon store.
If you're working on the inside of your house check out these posts:
Decor Tips For A Fresh New Living Room Look On A Budget
Embrace The Season With These Fall Decorating Ideas
Pin 10 Items That Create The Perfect Outdoor Living Space to Pinterest