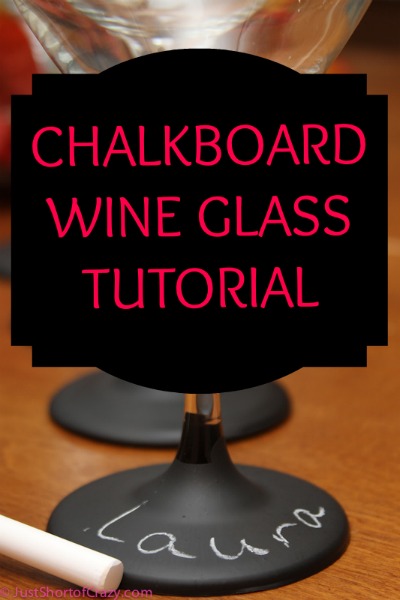 I was browsing for party ideas when I stumbled across wine glasses that had chalkboard stem and bases. I fell in love with them, but they were quite expensive and I have other habits (ie: travel) that require my money. I'm crafty enough and I figured they couldn't be too hard to make so I bought supplies and gave it a go. The truth is, this is an easy DIY project and I saved a lot of money by doing it myself. I put together this chalkboard wine glasses tutorial to share and I'm also offering a few other money saving strategies.
To start, you'll need 8 wine glasses and some chalkboard paint! That's it.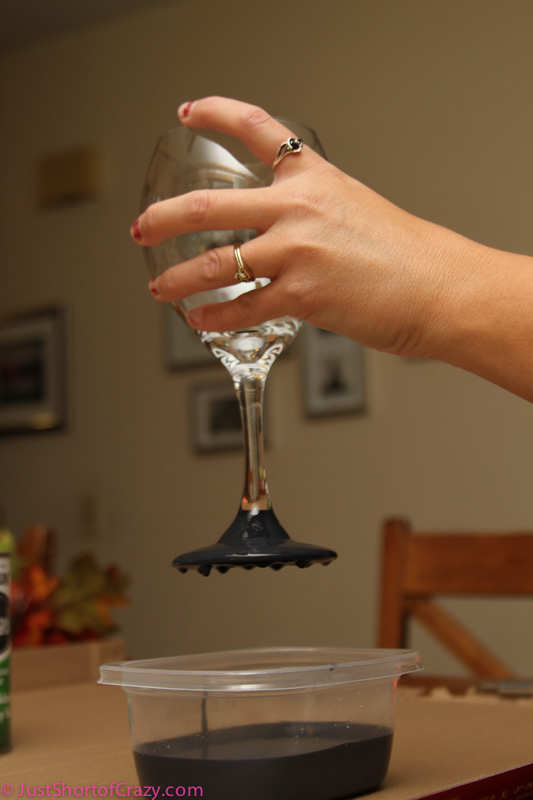 Before doing anything else be sure to lay out a piece of heavy cardboard on the work surface (very important). If the wine glass base is small enough you can dip the glass directly into the paint tin. However, my glasses had a big base so the paint had to be poured into a different container….easy enough. When you are ready, gently dip the bottom of the glass into the paint.
The paint will be thick on the glass. Carefully wipe the bottom of the glass across the lip of the paint container to help remove the excess.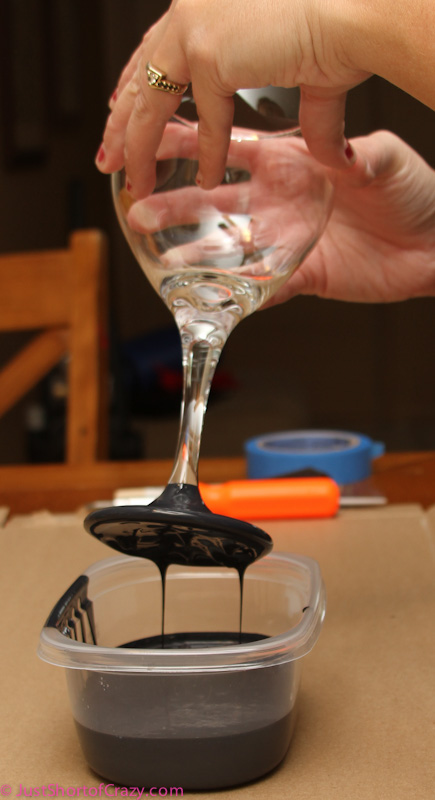 Figuring out how to let these dry was the challenge. After a couple trial and errors I found a solution. First attempt: I let enough excess paint drip off my glass, I thought, and then held it up for what seemed like forever. Then, I turned it over to let it dry upside down.
FAIL!