Disclosure: I participated in an Influencer Activation on behalf of Influence Central for Crepe Erase. I received product samples to facilitate my review and a promotional item to thank me for my participation.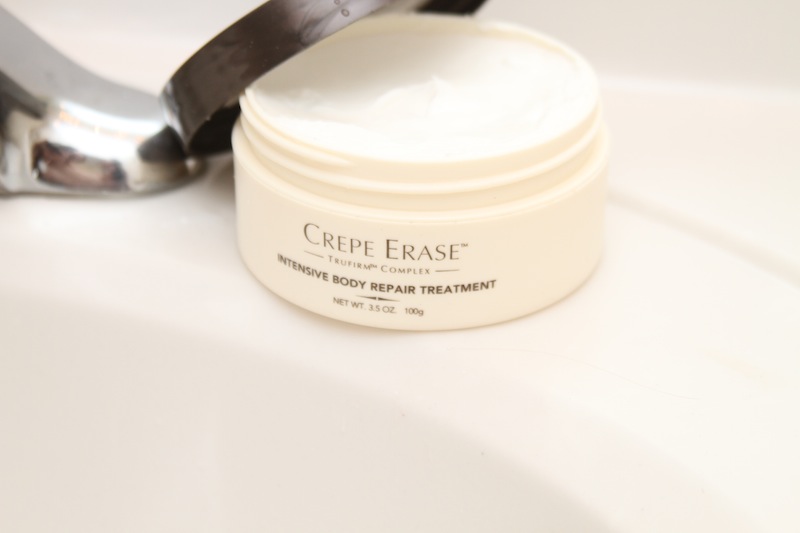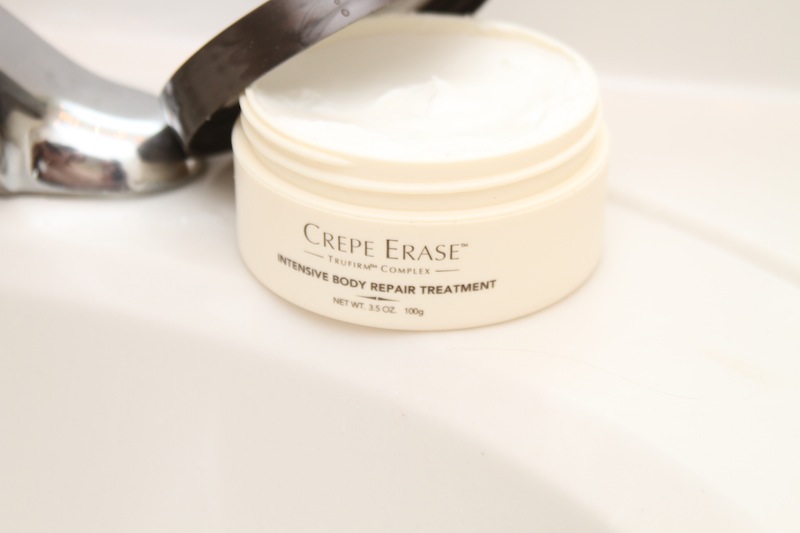 My crepe skin on my hands and elbows is finally going away. I shared my first impression with Crepe Erase a couple weeks ago and have been using it daily since.
Crepe Erase is a specially formulated 2 step process that tightens up crepe skin giving it a my firmer, younger appearance.
Hey, when you get to a certain age you'll do just about anything to retain a "I'm not old" look. I've been using Crepe Erase for about a month and I am thrilled with the results.
One of my favorite things about the Crepe Erase system is that it was very easy to incorporate into my every day beauty regimen even when I travel.
I keep the Exfoliating Body Polish and Intensive Body Repair Treatment on my bathroom counter and use it each morning. Throughout the day I use the Intensive Body Repair Treatment if my skin is looking particularly crepey.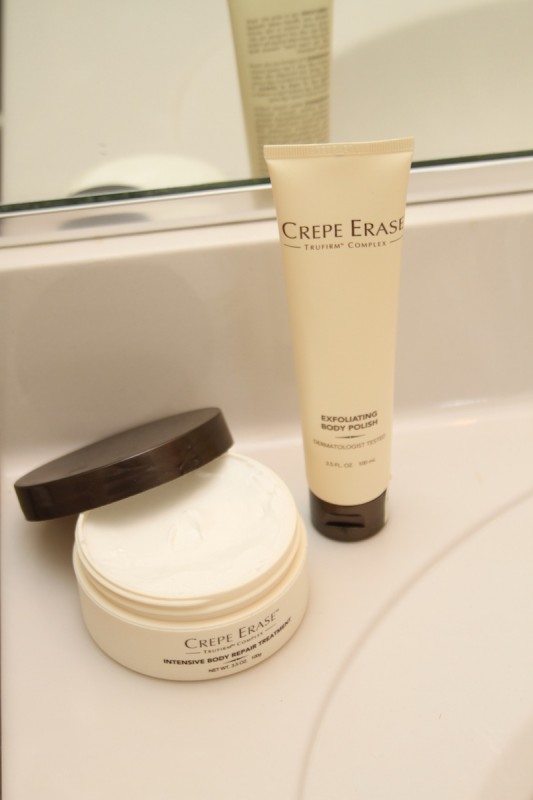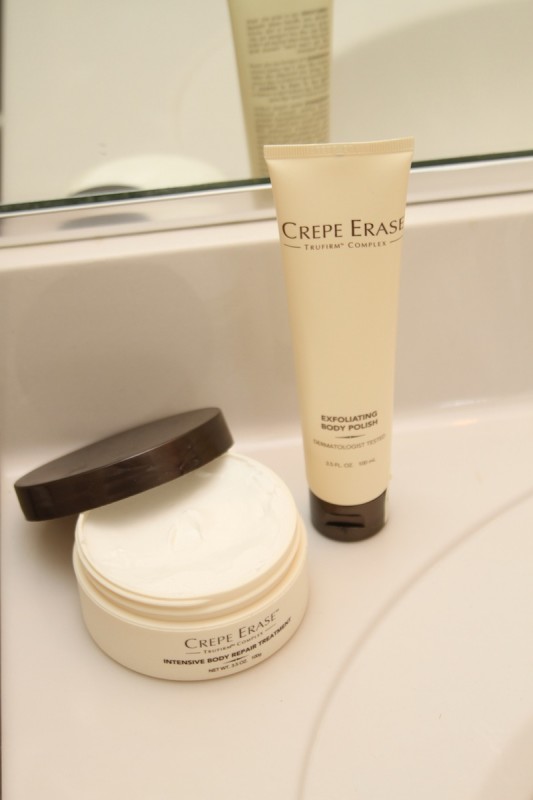 CREPE EREASE 2-STEP SYSTEM
"Step 1 in the Crepe Erase™ system, is the Exfoliating Body Polish. A luxurious body polish containing TruFirm™, a breakthrough firming complex that helps rejuvenate aging, dry, crepey-looking skin on the neck, chest, legs, and arms. Gently exfoliates rough dead skin cells, to help reveal smoother, more resilient, younger-looking skin. Promotes healthy skin cell turnover and improves overall skin texture, while preparing your skin for Intensive Body Repair Treatment."*
"Step 2 in the Crepe Erase™ system is the Intensive Body Repair Treatment. An ultra-rich formula containing TruFirm™, our exclusive skin firming complex, infused with a rejuvenating blend of botanicals to visibly smooth, firm and tighten the look of aging dry, crepey, skin on the neck, chest, legs and arms. Nutrient rich, super-hydrating oils provide all-day moisture and protect the skin. With regular use, crinkly, crepey skin can appear smoother, firmer and more youthful-looking."*
CREPE ERASE REVIEW
Over the past couple years I've noticed that the skin on my hands and elbows has been looking older. It hasn't been as smooth and firm as I would like. I hadn't been actively searching for a product to improve the appearance, but as soon as I heard about Crepe Erase I knew I wanted to give it a try.
Right out of the box I knew this was going to be a long term product for me. The 2-part system has kept my skin smooth, soft AND most importantly it has given it a younger looking appearance.
The system is easy to use and only takes a couple minutes each morning to complete. Each morning I use the exfoliating body wash on my hands and elbow (2 minutes tops) and then, using circular upward motions, moisturize with the Intensive Body Repair Treatment (another 2 minutes, usually less).
This has just become part of my morning routine which looks something like this: wash my face, use my facial anti-aging system, brush teeth, crepe erase my hands and elbows.
Even woman with incredibly busy schedules will have time to incorporate Crepe Erase into their daily lives. Less than 5 minutes a day to have younger looking skin is a great investment of time, in my opinion.
PLEASE NOTE: This may not work for everyone and your experience may be different. I have been happy with the results of this product, but, like with many things in life not everyone will agree.
Crepe Erase is available online at www.crepeerase.com or at Amazon. You can learn more about this product and other testimonials on their Facebook page at https://www.facebook.com/CrepeErase
*Information provided by CrepeErase.com