These iconic treats are not only delicious but they can also be used in a variety of ways to decorate with Peeps.
From table decor to food toppings and drink embellishments, wall decor, and more, Peeps marshmallow chicks and marshmallow Easter bunnies are a versatile and playful addition to any celebration.
Fun Ways To Decorate with PEEPS
Table Decor
One of the easiest ways to use Peep marshmallow chicks in your decor is to incorporate them into your table settings. For a simple yet festive centerpiece, place a few in a vase or Mason jar and surround them with colorful flowers or candy.
You can also place individual ones on top of each place setting or use them to decorate napkin rings for an extra pop of color.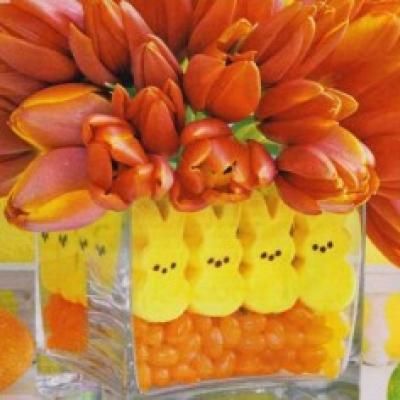 We love this flower vase with bright orange jelly beans on the bottom and then a layer of yellow Peeps Marshmallow Easter Bunnies with the orange tulips bursting out of the top. Absolute perfection.
Drink Embellishments
Speaking of drinks, Peeps marshmallow chicks can also be used as drink embellishments. Simply place one on the rim of a glass or cup, or drop it into a drink for a colorful and festive touch.
If you don't want it floating in the drink it's easy to add one to a skewer and embelish the drink that way. I found these colorful skewers that would go perfect.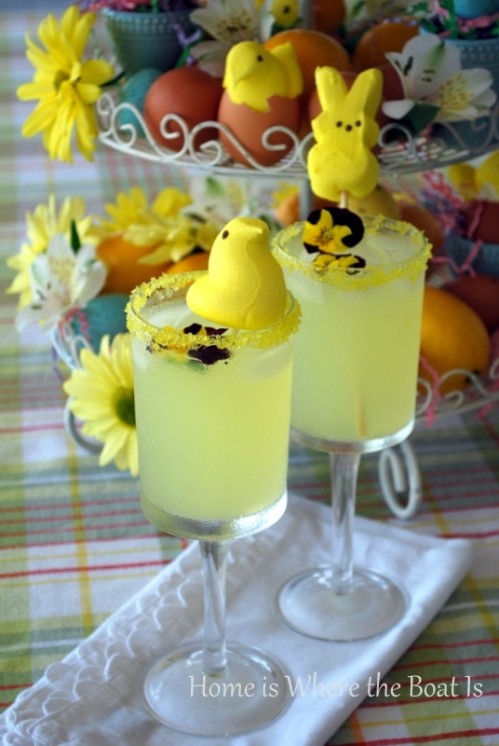 Decorate with Peeps | Kids Crafts
From a topiary tree to a wreath for the wall these ideas are so incredibly cute!!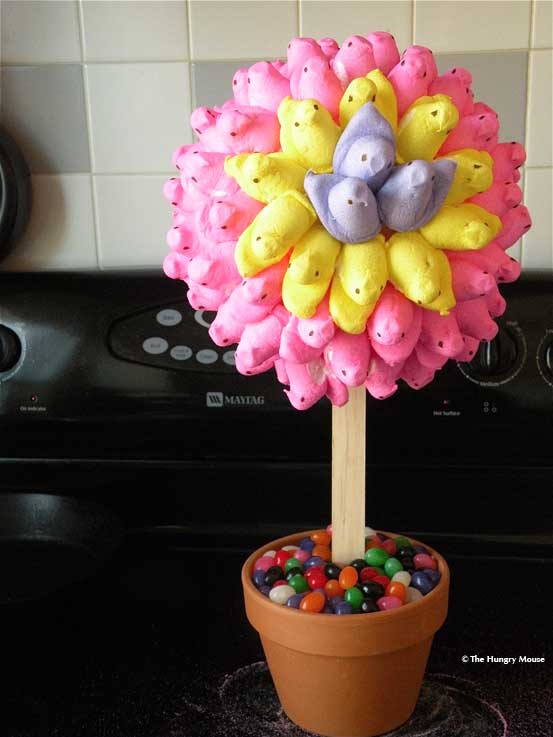 Fun and easy for the kids. Jelly beans for the "dirt" and Peeps for the topiary ball. Too much cuteness!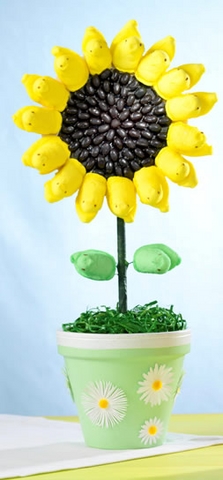 This one is fun as well. They take it up a step by painting the flower pot and the use of the green Peeps as leaves is ridiculously cute!

Grab a wreath form at the dollar store along with some ribbon and Peeps and go to town making this Peeps wreath for your wall or the front door! This is such a sweet way to greet your guests.
Food Toppings + Ideas
If you're serving desserts or sweet treats, consider using Peeps marshmallow chicks as toppings. Place a few on top of cupcakes or a cake for a fun and playful touch. You can also use them as a topping for ice cream sundaes.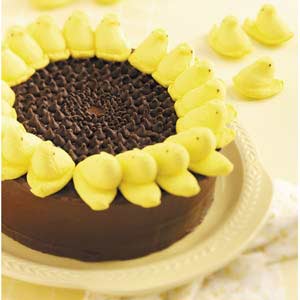 You could easily pick up a premade cake at the bakery, grab a package of PEEPs are proceed to decorate the top of the cake. Same can be done with cupcake. So easy, yet so cute for an Easter brunch.
You could also add a Easter bunny marshmallow to a fruit skewer!
Those are just a few ways to decorate with Peeps for spring!
Pin Fun Ways To Decorate With Peeps To Pinterest