A sandwich for lunch doesn't have to mean another boring peanut butter and jelly (although, a pb&j does hit the spot some days) with just a few ingredients you can create a delicious sandwich that will soon become a favorite.
Since it's just me home during the day I find that sandwiches or salads are the easiest lunch to make and the Tuscan Chicken Sandwich has become one of my favorites.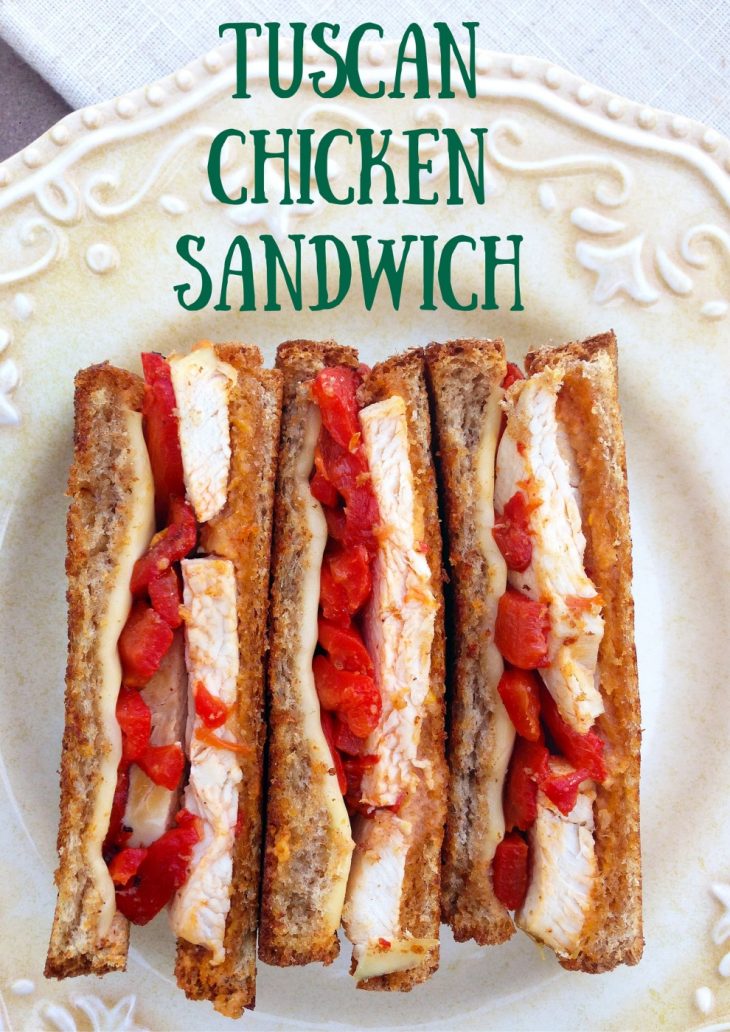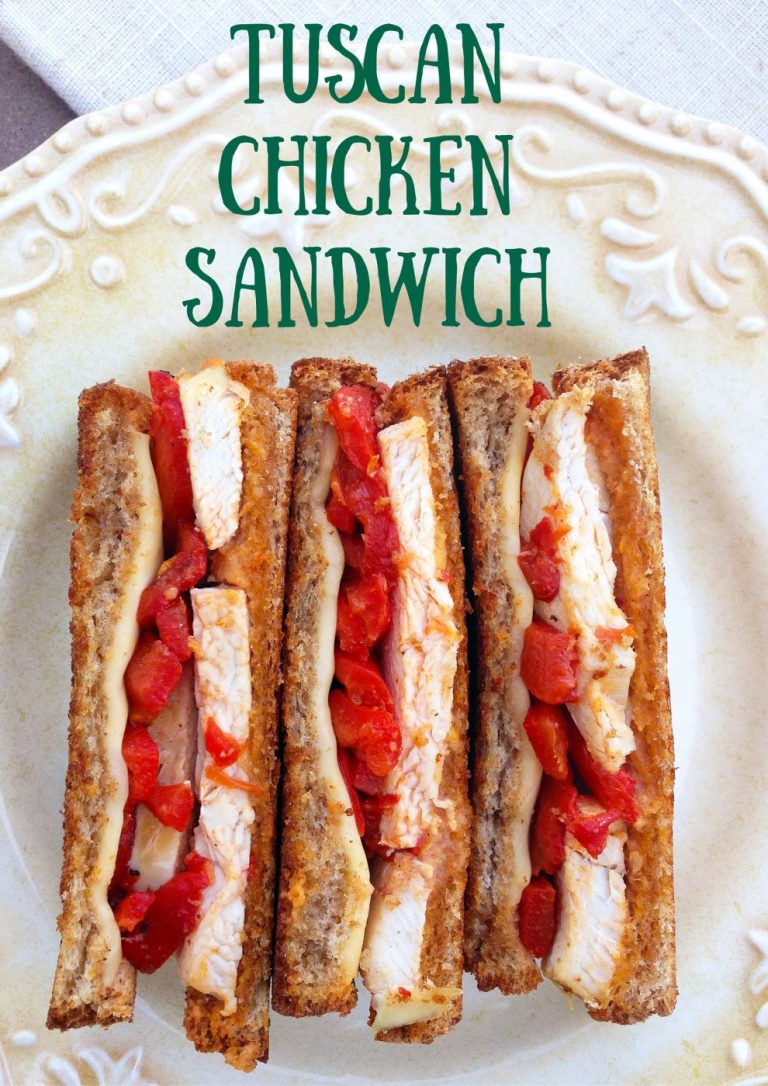 I know that pesto and jarred roasted red peppers probably aren't items that are found in many pantries, but after trying this sandwich I'm sure you'll be stocking them on a regular basis.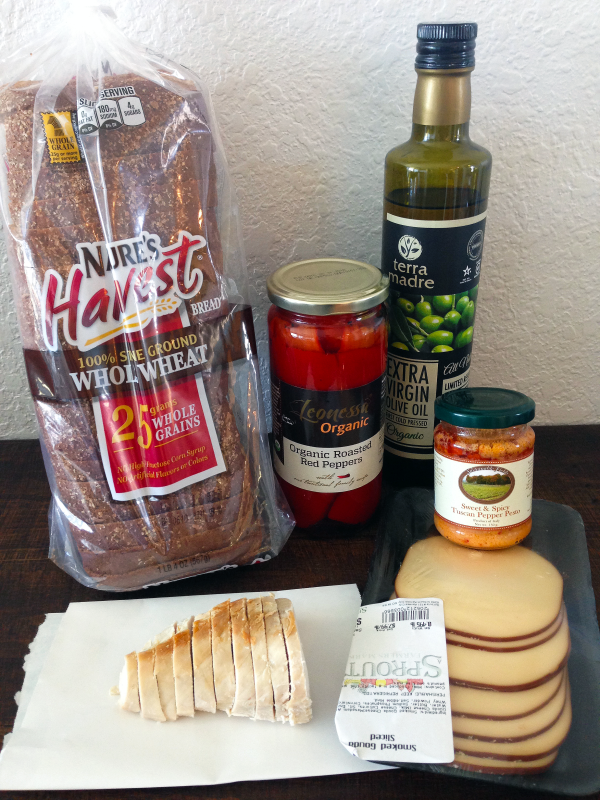 This recipe calls for gouda cheese, but if that isn't your preference you can exchange for swiss, mozzarella or a cheese more to your liking. If you are lactose sensitive or intolerant you can use a goat cheese instead.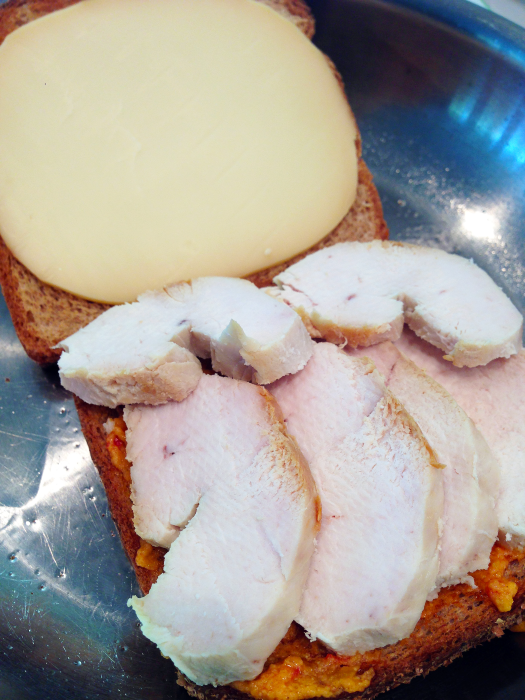 Pile all the ingredients in between the slices of bread and grill in a pan that has a light coating of olive oil. A couple minutes on each side to get the bread nice and crispy and lunch is done.
Serve with a salad of greens topped with a vinaigrette dressing or cut up fruit for a complete meal.
TUSCAN CHICKEN SANDWICH RECIPE
2 Slices of Wheat Bread
1 Leonessa Organic Roasted Red Pepper
½ Chicken Breast (cooked and sliced)
1 Slice Smoked Gouda Cheese
1 Tbsp. Sweet & Spicy Tuscan Pepper Pesto
1 Tbsp. Extra Virgin Olive Oil
Heat stovetop skillet on low.
Slice roasted red pepper into long, thin strips.
Add olive oil to skillet.
Place both pieces of bread on a skillet. Add Tuscan pepper pesto, chicken, and roasted red peppers to bottom slice. Add Gouda cheese to top slice. Sandwich together.
Cook approximately 5 minutes on each side, or until bread is crisp.
Remove from heat.
Serve immediately.
Pin To Pinterest: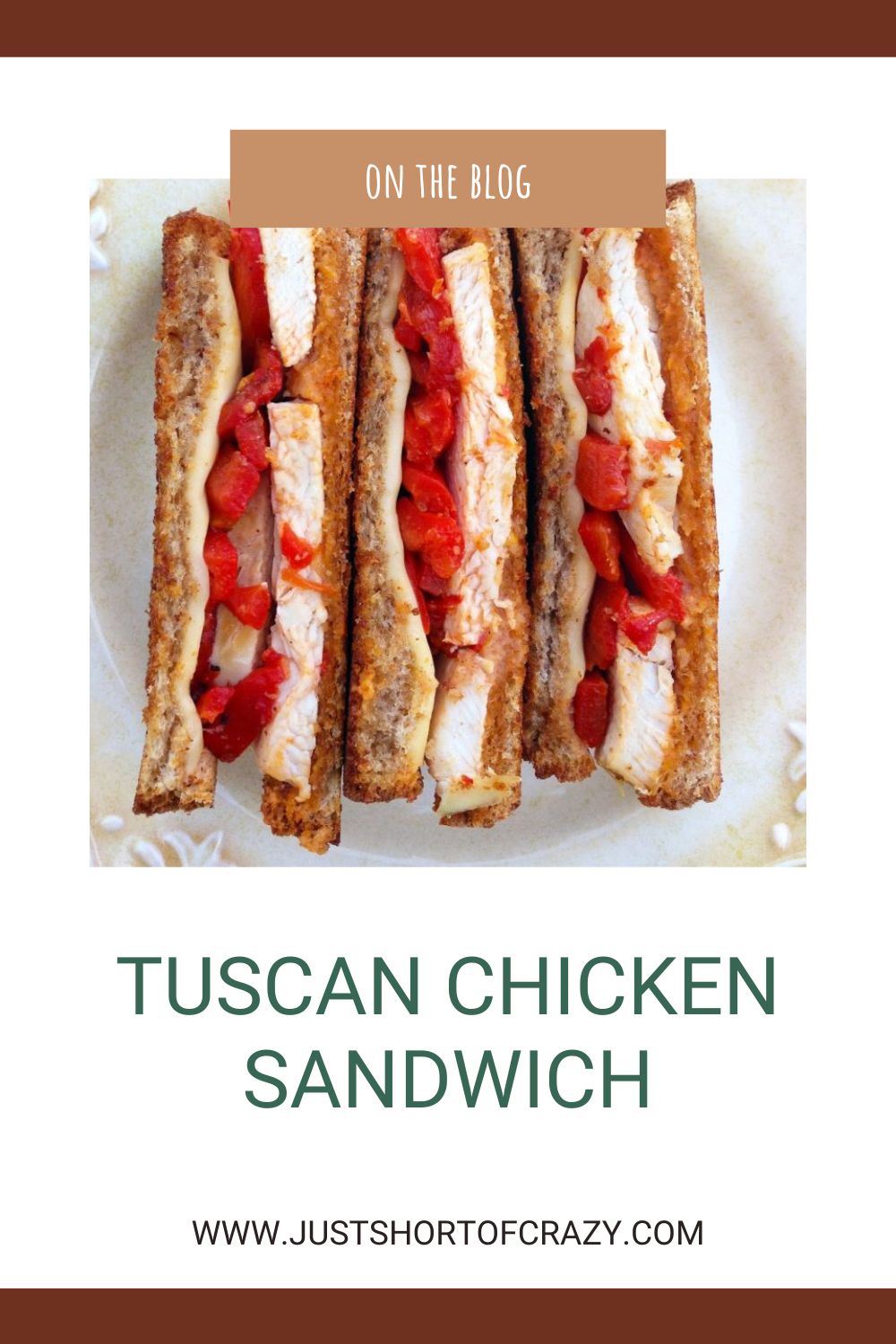 More Recipes To Try: