Discover the simple yet powerful magic that lies in every cup of coffee with this guidebook
Coffee Magic for the Modern Witch
this book is filled with caffeine-packed spells, rituals, divination practices, and more.
Coffee has its own kind of magic—the kind that wakes you up and gets you moving, even when you'd rather stay snug in bed. The kind that helps you reconnect with old friends or spark a new romance.
It's the kind of magic that makes you wait in line for hours for a certain latte or mocha that feels both original and familiar.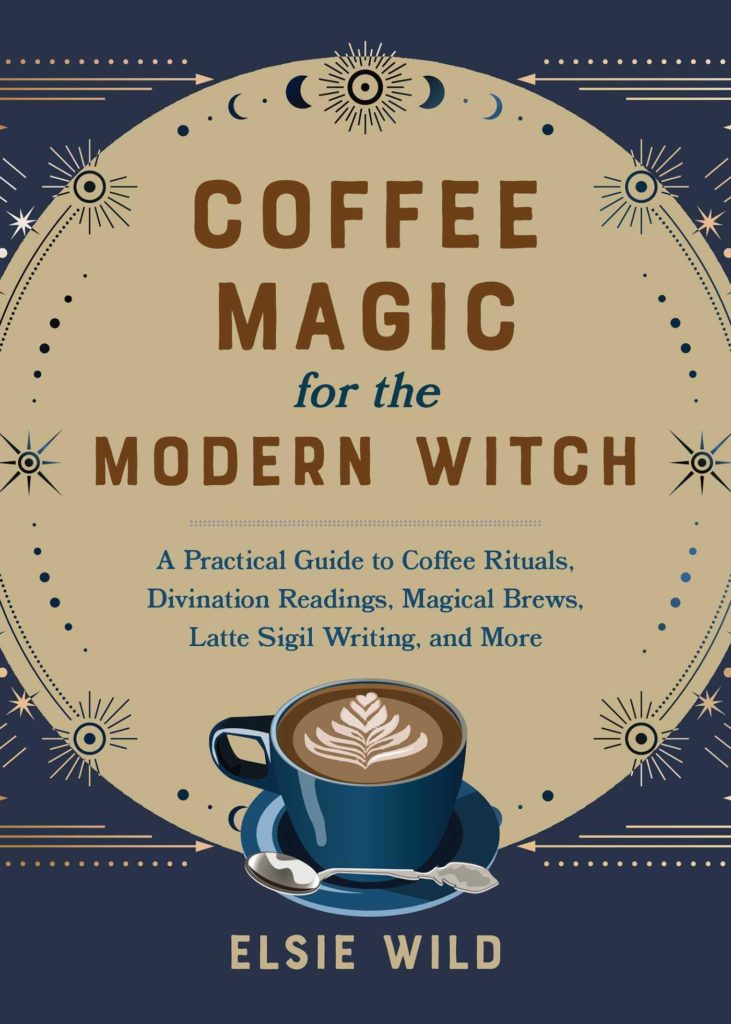 In Coffee Magic for the Modern Witch, we'll be spilling the coffee beans on the magical properties of coffee and all its many forms, from the protective power of espresso to the loving quality of mocha.
Inside Coffee Magic for the Modern Witch:
You'll also find original recipes, spells, and rituals that will add a bit of coffee magic to your life, including:
The "I Love Me a Latte" brew to perk up your self-love
The "Are You Seer-ing This?" coffee scrying ritual to divine the future
The "Cleans Me in Coffee" coffee bath recipe to release negativity
And so much more!
Excerpted from Coffee Magic for the Modern Witch by Elsie Wild. Copyright © 2023 Ulysses Press. Reprinted with permission from Ulysses Press. New York, NY. All rights reserved.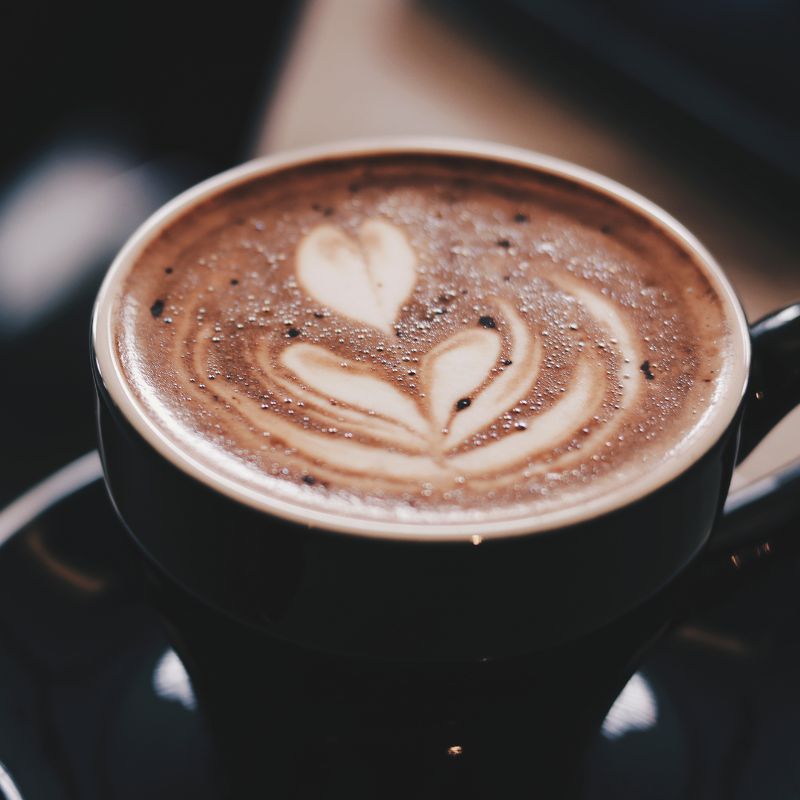 I LOVE ME A LATTE
A self-love potion
Let's face it, sometimes we aren't feeling our best selves. We become overly critical and unable to see the good within. Whether you need a pick-me-up or a confidence boost, this lovely latte is the perfect way to view yourself in an enchanting light. Even making it for yourself is an act of self-love.
1 cup vanilla soy milk (happiness, love, protection, spirituality)
8 cardamom pods, slightly crushed (clarity, direction, courage, love)
1/2 teaspoon rose water (self-love, compassion, healing, calming, glamour)
2 shots espresso or 2 tablespoons instant espresso (clarity, awareness, energy)
2 teaspoons dried rose petals (self-love, compassion, healing, calmness, glamour)
1 piece of rose quartz (self-love)
HOW TO BREW
Step 1: Pour your vanilla soy milk into a saucepan. Add in your cardamom and rose water and stir on low heat until the milk is scalded.
Step 2: Remove the cardamom pods from the brew and whisk the milk to froth it.
Step 3: Take your favorite mug and pour in your espresso. If you're using instant espresso powder, make sure you mix it with a couple ounces of water.
Step 4: Pour your rose milk froth on top of the espresso. Sprinkle the rose petals on top.
Step 5: Take your rose quartz in your left hand and your drink in your right. Close your eyes and say three times: "I make myself this drink because I care about myself. Nurturing myself is an act of self-love. May this drink remind me that I love myself for all that I am."
Step 6: Sip and enjoy.
MAGIC TRICKS
If you want your latte to be a light pink color, add 1/2 teaspoon pink food coloring gel to the milk.
If you don't have rose water on hand, adding rose syrup will work.
FOR A DASH OF MAGIC…
Add some chocolate flakes or chocolate syrup to the top of your milk froth as chocolate is associated with self-love.

For best results, make this brew on a Friday because that day is associated with the planet Venus, which is ideal for love spells.

For best results, make this brew during a waning crescent moon since it is the phase associated with self-care and rest.
About the Author, Elsie Wild:
Elsie Wild is a writer and witch haunting the Adirondack Mountains of upstate New York.
A lifelong student of divination, Wild has been a practitioner of tarot, astrology, numerology, and herbalism for over a decade and has written horoscopes, articles, and guides for various publications.
More Post To Read:
Pin Coffee Magic for the Modern Witch To Pinterest