Can't say I've ever been a big fan of watching cars turn left as fast as they can around an oval track. Riding in the car at high speeds, yes, sitting on the sidelines, not so much.
However, touring the Daytona International Speedway in Daytona Beach had me rethinking my stance of watching some races.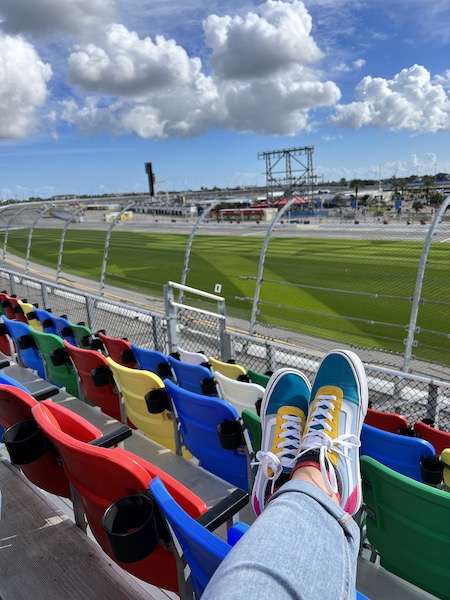 THE DAYTONA INTERNATIONAL SPEEDWAY TOUR AND NASCAR RACING EXPERIENCE
NASCAR fans and non-fans are going to love this tour of the Daytona International Speedway.
Once arriving at the speedway you'll hop on a truck-pulled tram.
Over the course of the next hour you'll hear stories of NASCAR and ride around the track. There will be opportunities to actually walk on the track and if you're really lucky and their is a missile launch from the nearby Kennedy Space Center your guide will help find the best viewing area.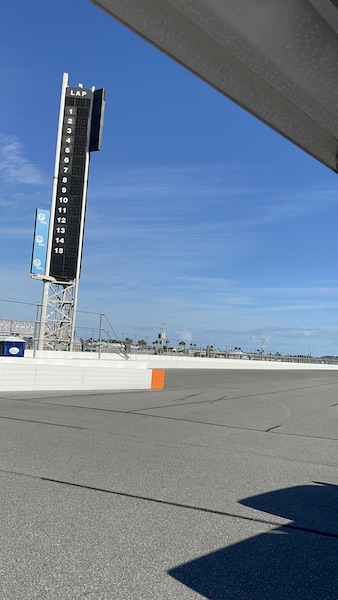 I'm always amazed at the size of racing tracks and grounds, but Daytona took it to a whole new level for me. Of course, I don't have a ton of experience with tracks, but it just felt bigger than Atlanta and Indianapolis.
The guides are really knowledgeable about all things NASCAR and, if you ask nicely, will even give you some insider tips on attending a race.
The highlight of the tour for me was signing the finish line!
After the track tour you'll end at the museum that has the winning Daytona 500 car (held together with duct tape) as well as memorabilia from all types of racing.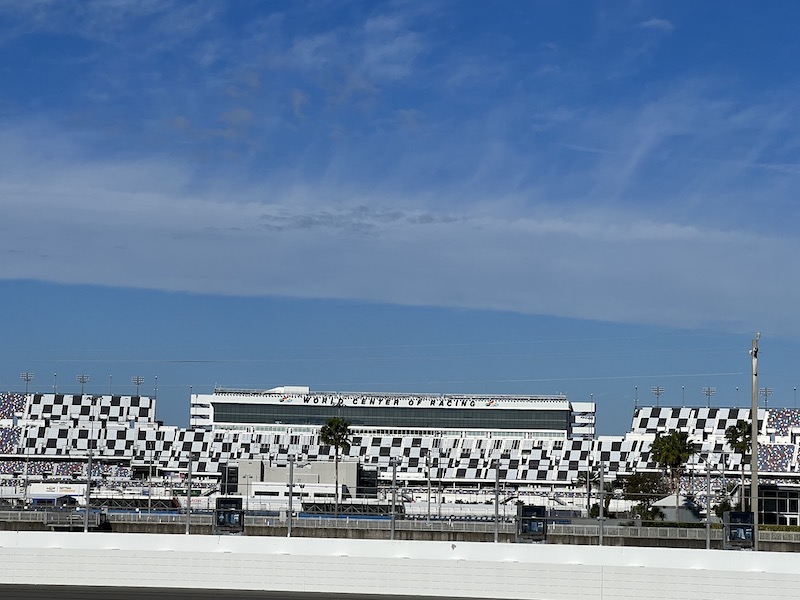 Tours run daily and leave every thirty minutes beginning at 9:30 AM with the last tour of the day running at 3:00 PM.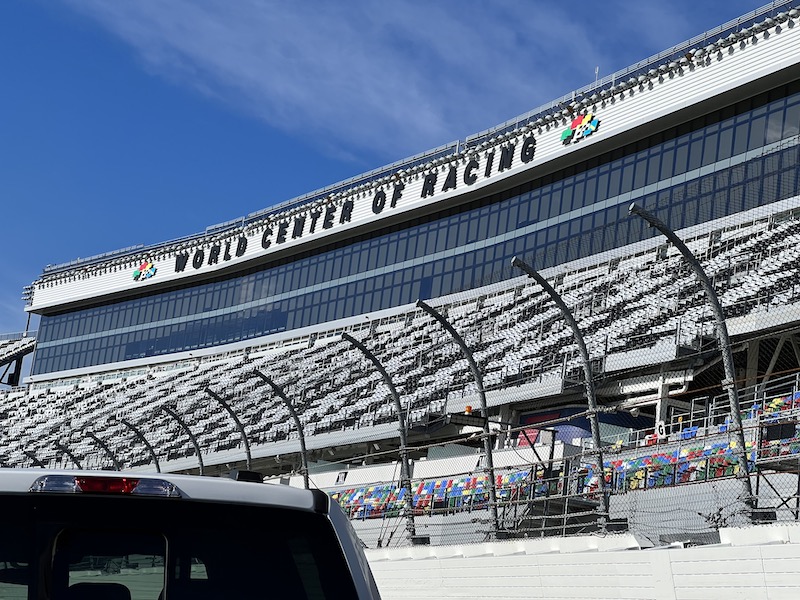 If time allows sign up for a NASCAR racing experience where you can drive a race car by yourself or take a ride along.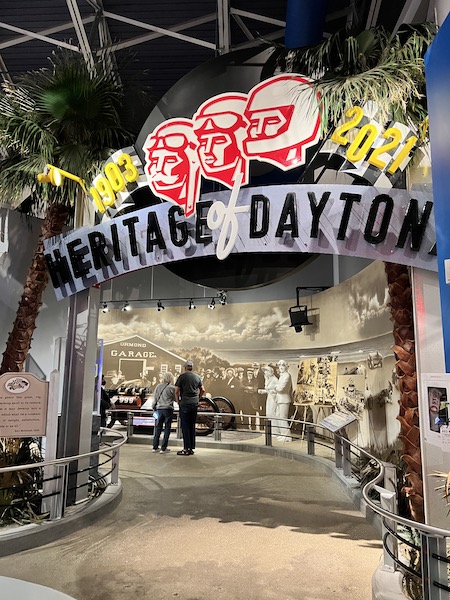 I took a ride along at the Atlanta Motor Speedway and it. was. incredible!!!
I would love to drive a car at some point, but riding along with a pro allows you to go high on the wall and as fast as possible. It's one of my favorite memories!
The tour is fun and informative and, most likely, will make you at least want to experience.
After the tour it did have me wanting to go watch a race maybe it will do the same for you.
More about visiting Daytona Beach can be found here:
The Ultimate Guide to The Best Things To Do At Daytona Beach
Visiting Daytona Beach? You'll Want To Stay At One of These Unique Hotels
13 Fun Things To Do Around Daytona Beach On A Rainy Day
The Perfect Getaway At The Shores Resort and Spa in Daytona Beach
Pin To Pinterest