The number one reason to visit Daytona Beach is to go to the beach, but do you know what to do on a rainy day in Daytona Beach?
Hopefully, it doesn't rain on your vacation, but just in case it does we're sharing our favorite things to do in the rain.
In fact, we love these ideas so much we suggest planning a non-beach day just to explore everything there is to do beyond the beach.
13 Fun Things To Do Around Daytona Beach On A Rainy Day
MUSEUM OF ART AND SCIENCE
The Smithsonian-affiliated Museum of Arts & Sciences includes a planetarium, restored train cars, and an incredible permanent collections that included decorative arts, Cuban art, African art and the only hands-on science center between Jacksonville and Orlando.
CICI AND HYATT BROWN MUSEUM OF ART
This is what happens when your personal collection of art gets to be too big. You build your own art museum to store and showcase it all and then open to the public.
I definitely appreciate that their art collections has been made available for all to enjoy.
The works of art all gorgeously displayed in this magnificent museum.
There are six galleries that you'll want to explore that showcase changing exhibitions.
If you love art do not miss this exceptional museum during your time in Daytona Beach.
JACKIE ROBINSON BALLPARK AND STATUE
Baseball fans won't want to miss the iconic park where Jackie Robinson played in the first integrated Major League Baseball spring training game way back in 1946.
In front of the ballpark is a statue of the man himself as well as historical markers and a museum.
If you are in town while the Daytona Tortugas, a Cincinnati Red affiliated minor league team, is playing you might was to catch a game.
SHOP BEACH STREET
Be sure to spend an hour or two browsing the fun shops along Beach Street.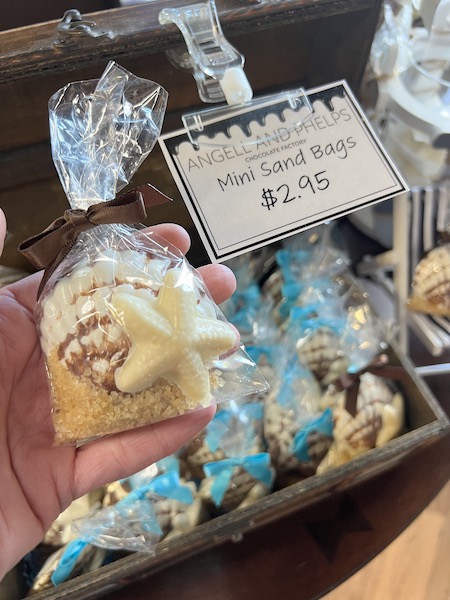 Angell & Phelps Chocolate & Factory Tour
This is a self guided tour, once you are in the store walk to the very back and read the placards on the wall while watching the employee craft delicious chocolate through the windows.
Once you finish the tour, be sure to enjoy a sample of chocolate before browsing the store and buying some tasty souvenirs to take home.
I also LOVE that Angell & Phelps were from Michigan and learned to make fudge from the iconic fudge sellers of Mackinaw Island, MI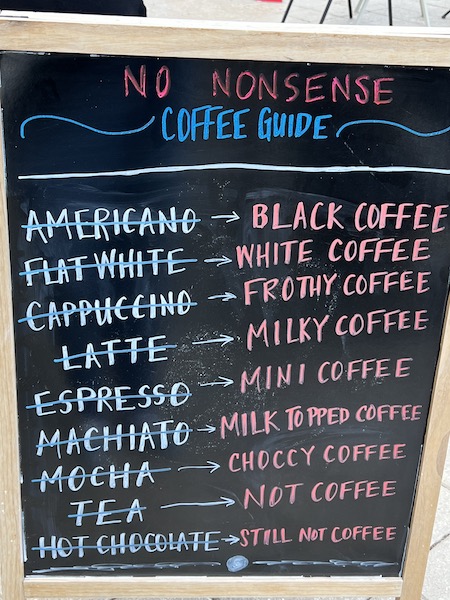 Coffee and tea lovers will want to stop at this adorable coffee shop for a cup to go.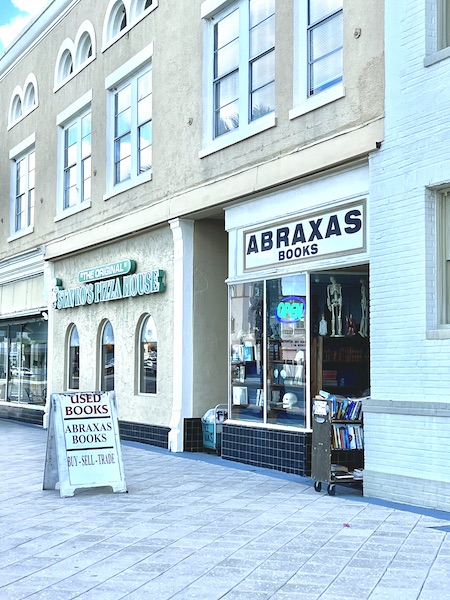 PILES of books everywhere. This is a book lovers dream. It's a small area, but you just know there are treasures in here to be found.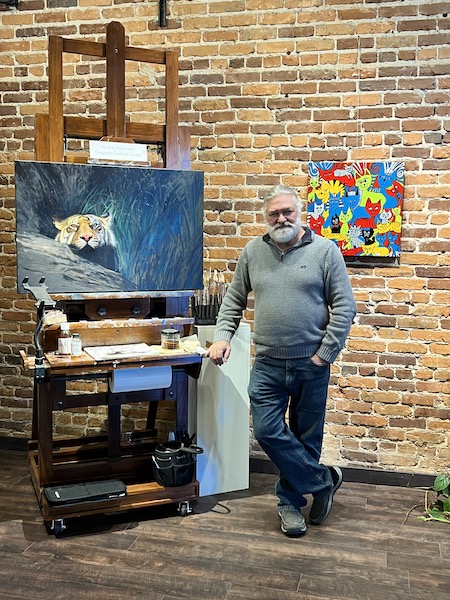 This recently opened art gallery features a number of local artist and is set to open the Cafe Vincent Coffee & Wine Bar and offer live music.
It's a pretty great addition to Beach Street.
How often do you see a magic shop when you travel. I think this is the first one I've ever come across and what a delight.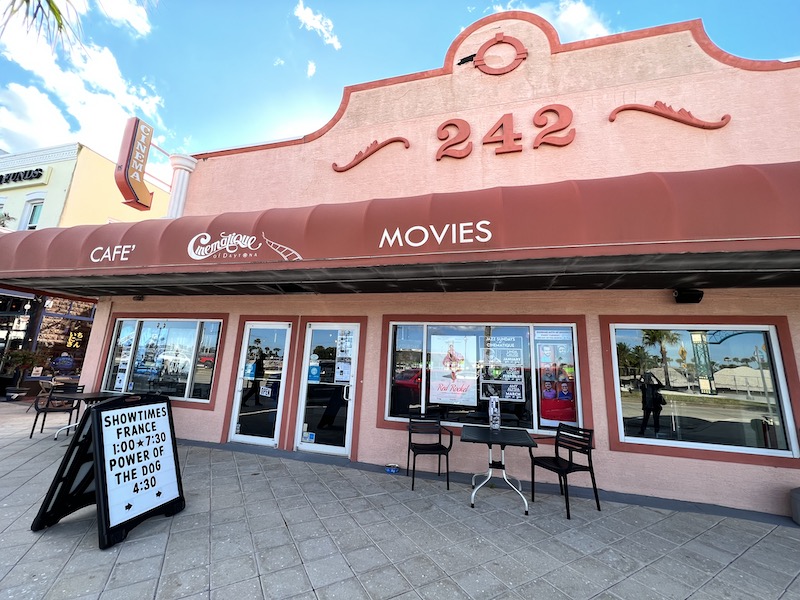 Not just any movie theater, but an art house movie theater with couch and table seating as well as food and drinks.
LILIAN PLACE HERITAGE CENTER
Lilian Place, one of the oldest homes on the beachside in Daytona Beach, is a Italianate High Victorian and is open for guided tours Wednesday through Mondays.
Additionally, they offer Victorian Tea twice a month and Winedown Wednesdays once a month.
The best part of the house, in my opinion, is it is said to be haunted by the ghost of Lucille.
Lucille has been causing mischief for over 100 years. Strange incidents have been rumored through the years including a woman dressed in white, laughing children, and a man resembling Stephen Crane, the famed author of the Open Boat.
Crane was aboard his boat "Commodore" when it sank off the shoreline of Daytona Beach on December 31, 1896. Crane made it to shore and was taken to Lilian Place to recuperate.
Check their site to see if they are offering any ghost hunts while you are in town.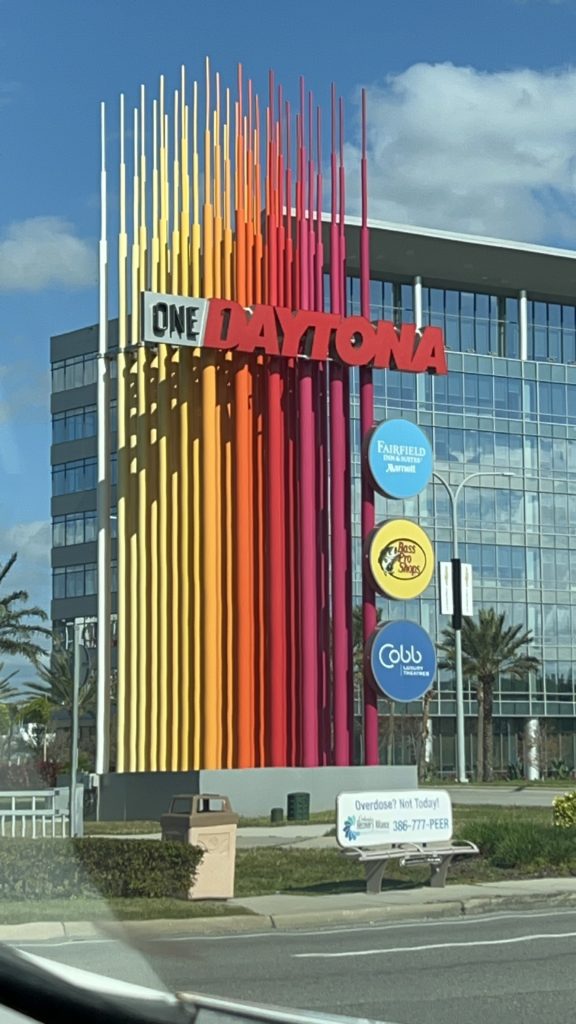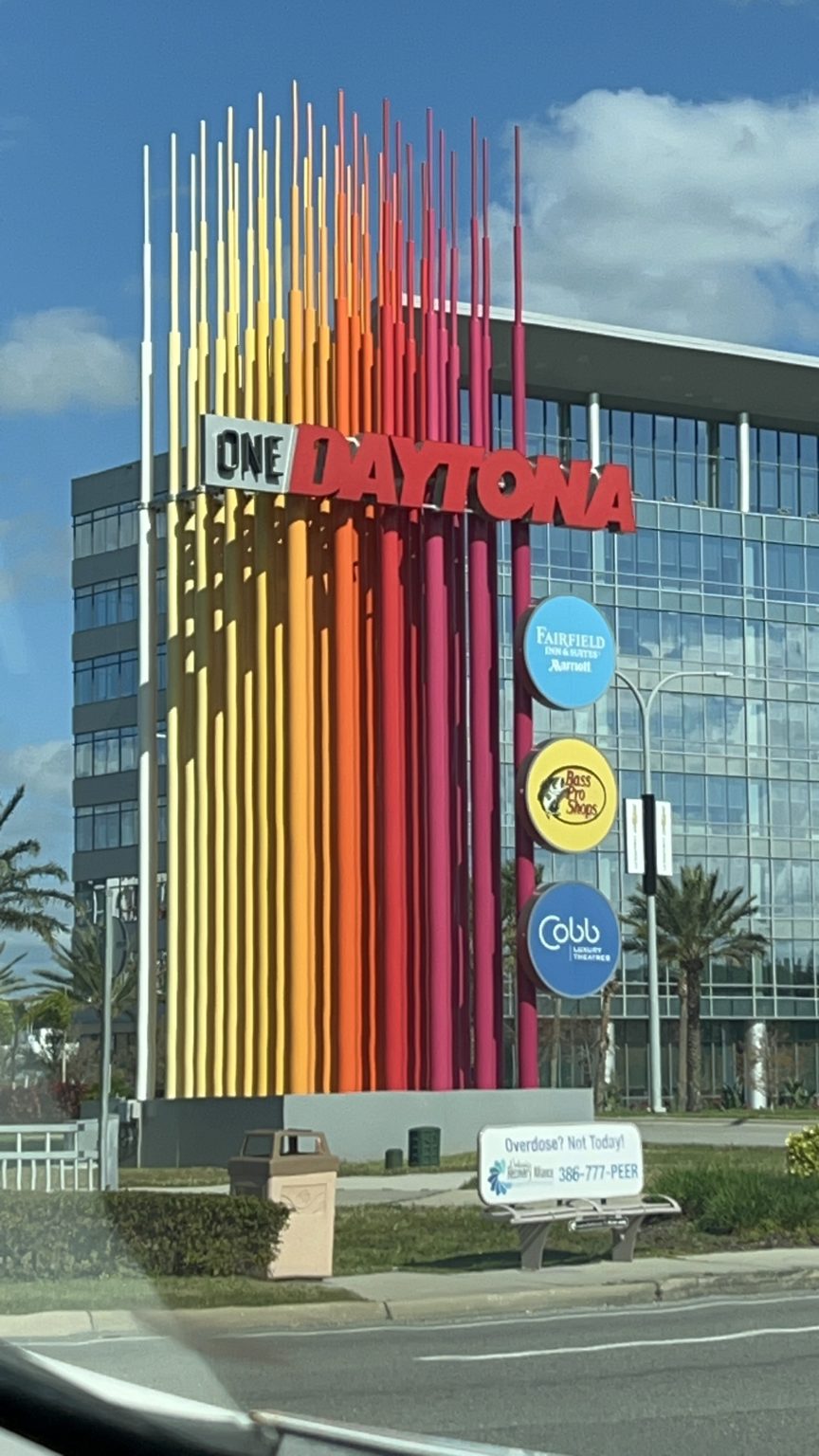 ONE DAYTONA For Shopping and Dining
ONE DAYTONA is an entertainment center located directly across from the iconic Daytona International Speedway.
There is a mix of dining, shopping, entertainment and lodging.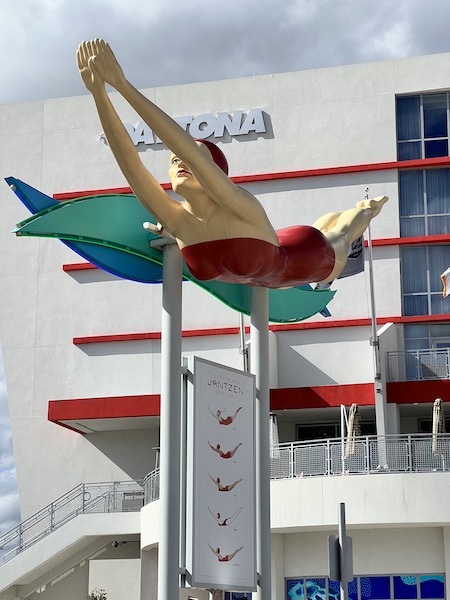 A couple must-see/do while here:
Grab lunch at 4 Rivers BBQ
Take photos of the iconic Jantzen diving girl located in front of The Daytona hotel.
Visit the hotel lobby/bar area of The Daytona for racing cars and memorabilia
Check out Donnie's Donuts
FUN THINGS TO DO IN ORMOND BEACH
A few miles north of Daytona Beach you'll find Ormond Beach. Another great little town by the sea.
One of the best resale shops I've ever stumbled across is in Ormond Beach and if you love browsing for great finds this is the place to do it.
View this post on Instagram
Dunn's Attic
One of the best places, maybe the only place, to sip and shop in the Daytona Beach Area. Grab a $1 mimosa or $2 sangria before shopping the 12,000+ square foot showroom at Dunn's Attic.
There is furniture, jewelry, gifts, collectibles, art, books and so much more.
It would be so easy to spend an afternoon browsing and Dunn's Attic is set to open a second location nearby for even more shopping opportunities.
Tomoka State Park
The Tomoka State Park, located a few miles north of Ormond Beach, offers camping, water sports, a camp store and, most importantly, a 45-foot art deco statue to honor Chief Tomokie who lived on this land.
Chief Tomokie definitely lands in the roadside attraction list. It's pretty impressive to see in person.
More Daytona Beach Things To Do
3 Fun Ways to Experience (& Be Part Of) NASCAR History in Daytona Beach
The Perfect Getaway At The Shores Resort and Spa in Daytona Beach
Visiting Daytona Beach? You'll Want To Stay At One of These Unique Hotels
Pin Things To Do Beyond The Beach At Daytona Beach To Pinterest