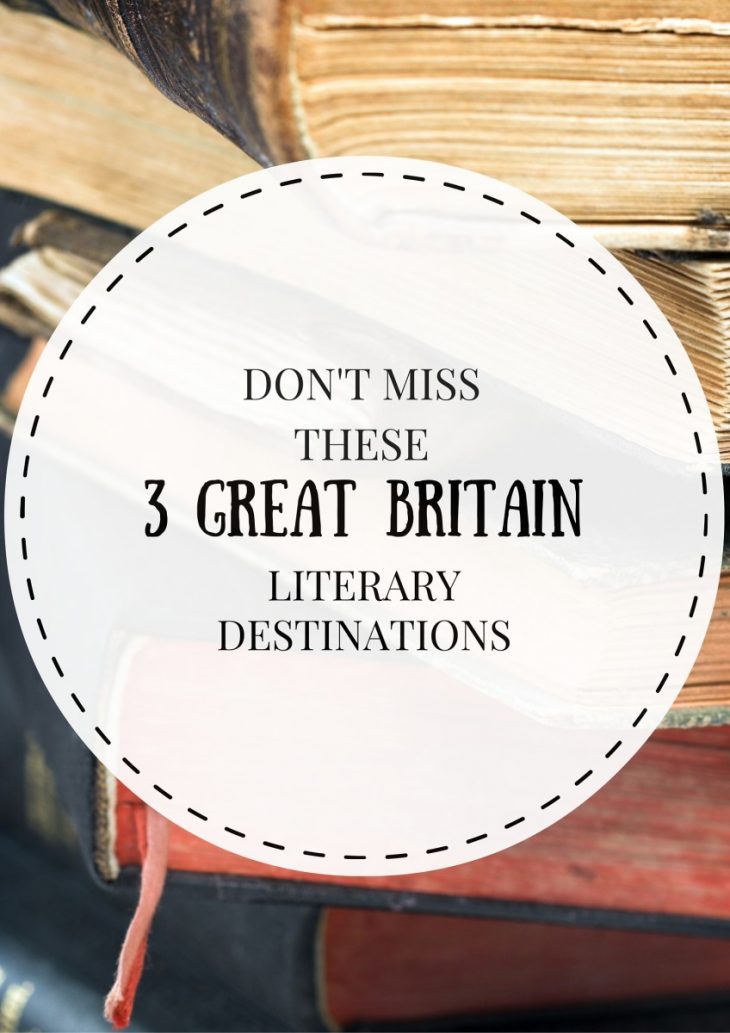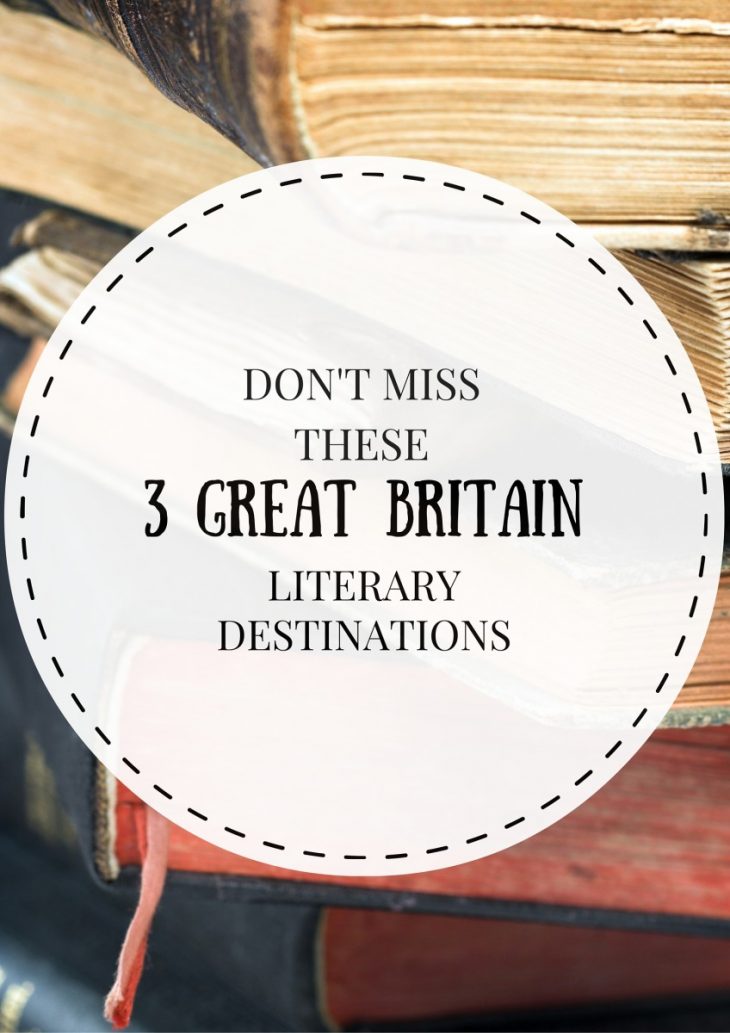 My love for literary travel continues to grow. I'm planning a trip to Ireland and Italy this summer and as much as I'd like to hop over to England I don't think I'll have the time. In the meantime, I'm going to enjoy sharing some of Great Britain's treasure-trove of literary destinations.
I stumbled across this beautiful literary map from travel experts Travelzoo – part quiz, part things-to-do guide, it's a fun little gem packed full of useful tips for a prose-themed holiday. (swoon…..oh, my literary friends, this is awesome!)
3 LITERARY DESTINATIONS
Here are 3 literary destinations from Travelzoo's guide I think you'll love. Be sure to explore the guide a little further.
Whitby
This brooding coastal town in Yorkshire is where part of Bram Stoker's Gothic classic Dracula is set. It's not hard to see why: dark cliffs, spooky graveyards and seaside pubs bathed in mist make Whitby one of the most atmospheric of seaside jaunts (haunts?)<
Go see: Whitby Abbey, one of the most impressive ruins in all of the UK. Clamber up the abbey's 199 steps for spectacular views.
Edinburgh
Travelzoo chose Edinburgh for its association with Muriel Spark's coming-of-age novel The Prime of Miss Jean Brodie. The Scottish capital's rich history and marvellous architecture make it a must-go literary destination.
Go see: The Old Town. This ancient heart of Edinburgh is home to 3 thoroughfares – Canongate, Lawnmarket and Grassmarket – through which Miss Brodie and her charges go a-wander.
London
The home of Sherlock Holmes. Arthur Conan Doyle's master detective famously resided at 221b Baker Street, from where he dispensed his unique knowledge from under the foggy glow of opium.
Go see: The Sherlock Holmes Pub on Northumberland Street. It's packed with all manner of suitably Holmesian curios – the perfect place to pitch-up at after a day pounding the cobbled streets!
I don't know, after compiling this list I'm thinking an extended stay in Europe is in order. Maybe I should hop from Ireland over to England for a bit of literary adventures.
Do you have any favorite literary destinations? Let me know!
YOU ARE ALSO GOING TO LOVE
Studies have shown that if you loved this post you'll enjoy these posts as well.