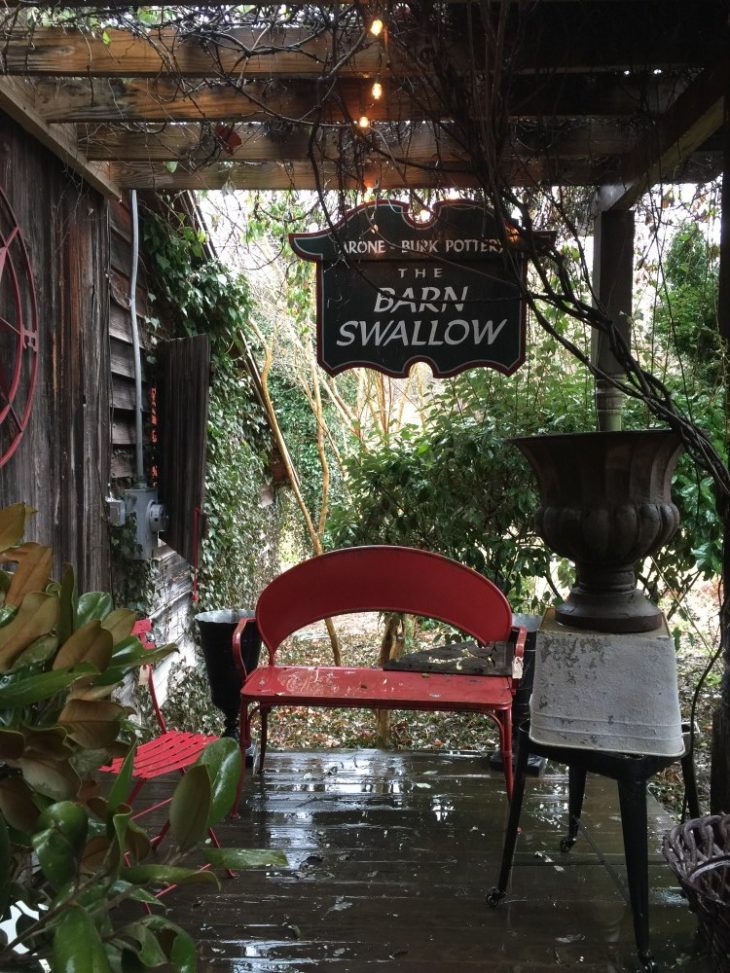 This is day three of my Charlottesville girlfriend getaway and final post about the adventure. This is such a charming destination. If you ever have the chance to visit I highly recommend visiting and stay for two or three days, although you could easily fill the time if you want to stay longer.
Here are the links to Day 1 and Day 2.
ARTISAN TRAIL
It just so happens that an artisan trail runs through the Charlotteville area. I love poking around artisan stores. You find the neatest things and the best part is it's handmade right in the area. The Barn Swallow was one of my favorite stops of the day. Housed in a turn of the century barn, the Barn Swallow showcases work from over 80 artists. The majority of work is nature oriented and we found everything from pottery to fiber arts to soaps and baby items. With 80 artists it was  hard to not want to bring a bit of everything home with me.
Other stops in our day included Two Owls Pottery. Beautiful pottery lines the store, but two pieces had me thinking if I could rework my suitcase or leave clothes behind.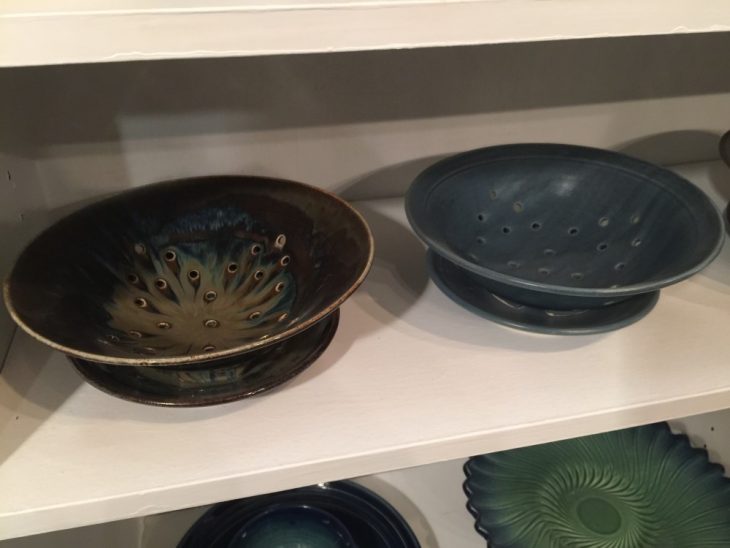 When you visit be sure to pick up a monkey bread pot and a berry bowl. Honestly, my kitchen really, really needs those pieces.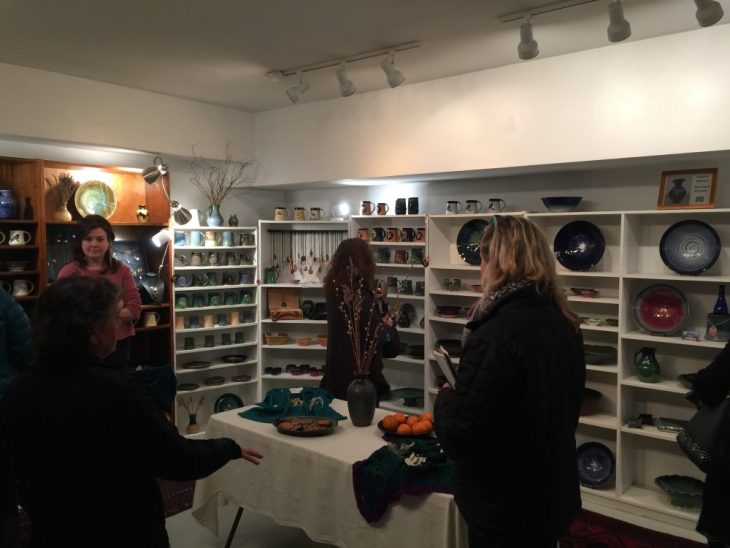 Along the trail you will find an art supply store and a independent book store with local arts. Be sure to visit both for unique art find. Our last stop was another of my favorites. Pinnell Custom Leather offers up gorgeous handcrafted leather items, mostly for equestrians. Each and every piece is made by hand with intricate care and attention to detail. I never knew places like this existed anymore, but if you look hard enough you can still find quality items made in the U.S.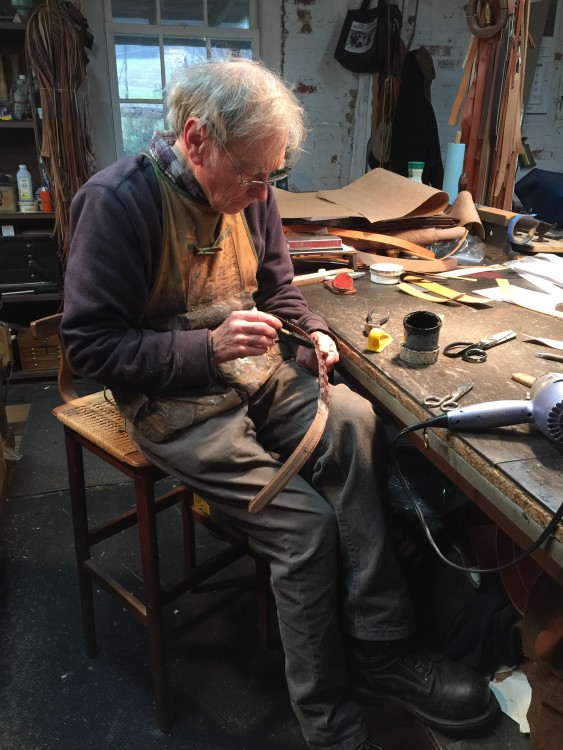 DRINKING BEER AT STARR HILL BREWERY
A visit to Charlottesville Girlfriend Getaway wouldnt be complete without a visit to Starr Hill Brewery. Located outside of Charlottesville in Crozet you can enjoy a pint and, on the right night, music. Starr Hill was in downtown Charlottesville for years before expanding the company and refurbishing an old food packaging plant. The new location has an industrial vibe which perfectly complements their tasting room and events.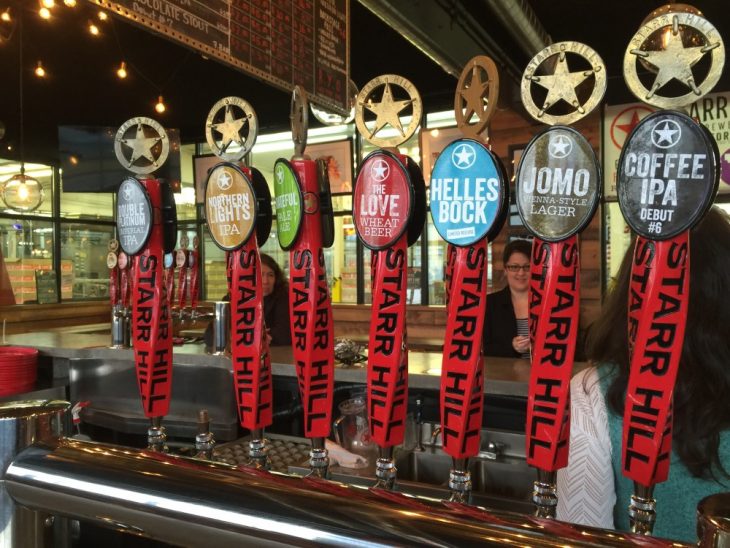 Do yourself a favor and taste a flight of beer before picking your favorite. I, personally, love The Love, but the Coffee IPA was a really close second.
RED PUMP KITCHEN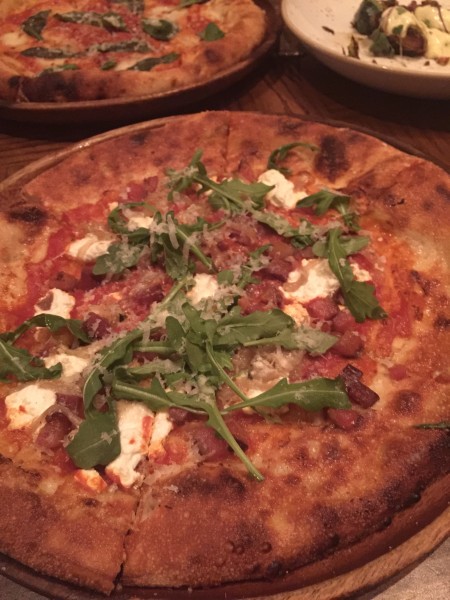 For dinner we found ourselves on the downtown mall once again. This time, to experience the culinary offerings of the Red Pump Kitchen. The menu is pack with Mediterranean, Tuscan and Italian inspired dishes all created with ingredients from local Virginia farmers. The bistro style seating and open kitchen with wood burning stove gives this restaurant a fun and festive feel. If you can't make it to Italy a stop by Red Pump Kitchen might just fill your Italian/Tuscan food needs.
A STAY AT THE GRADUATE HOTEL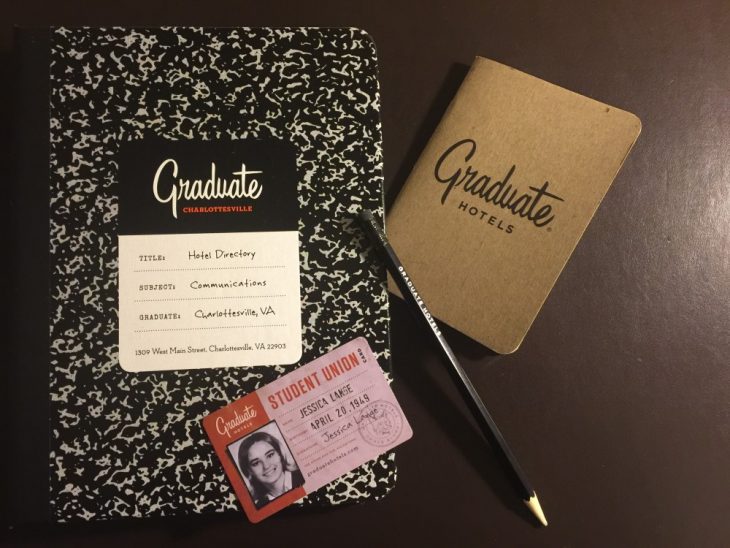 On the third day of our Charlottesville Girlfriend Getaway we checked out of the Clifton Inn and into the Graduate Hotel. The Graduate is located directly across from the UVA campus. It has a mashup of decorating styles and includes a feel of school, hunt club and fishing. The student union card (pictured above) is the room key which is a lot more fun than a boring room key.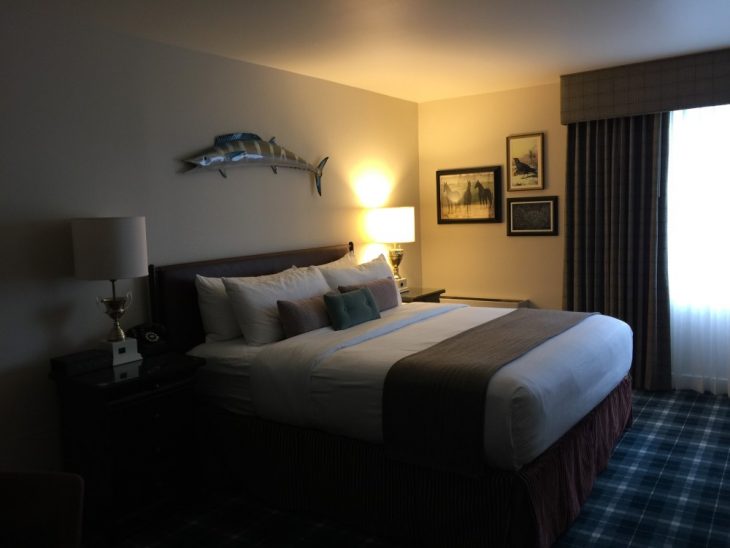 My room was comfy and clean and had excellent internet connection. I know that is starting to be my most important feature when I travel. Note that if you are traveling during a busy time that the hotel only has one elevator which is rather small. Other than that it is a good downtown location especially if you are attending events at the university.
COST BREAKDOWN
(off season travel, accurate as of March 1, 2016)
Wondering what a trip to Charlottesville will cost? Here is a breakdown of our expenses during our girlfriend getaway. Of course, prices may very depending on where you eat or what you order or even where you stay, but this is a pretty good guideline.
Clifton Inn: $129/night, includes light breakfast
The Graduate: $109/night
Meals: Dinner averages $15-$20/entree; Lunch averages $10-$15
Spa: Depending on service, massage $125
Wine & Design: $35 + bring your own wine
I hope you have the opportunity to enjoy a Charlottesville Girlfriend Getaway in the near future!
YOU ARE ALSO GOING TO LOVE
Studies have shown that if you loved this post you'll enjoy these posts as well.