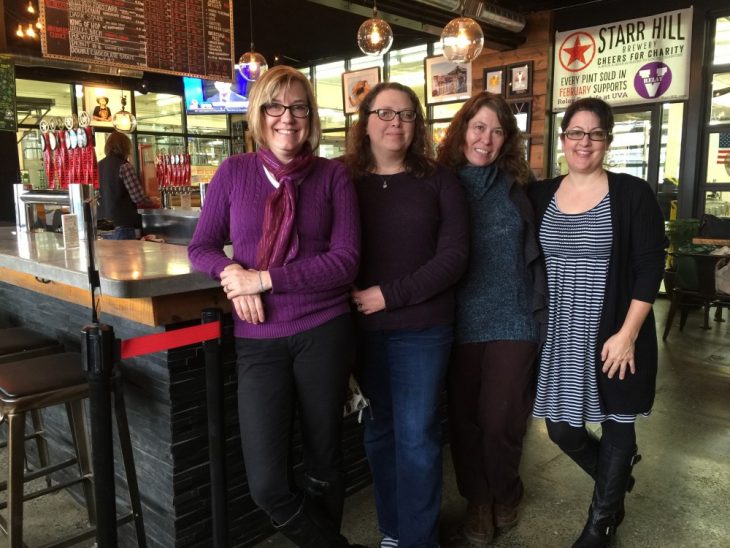 (L–>R: Karen/FamilyTravelsOnABudget; ME!!; Pam/SimplySouthernMom; Liz/EatMoveMake)
We planned our Charlottesville Girlfriend Getaway for mid-February which is still a bit cool, but since it's off season the prices are better. If you know much about me you know I love to travel when it's cheaper and just because there were cooler temps didn't mean we wouldn't have a great time. I mean, really, it's impossible not to have fun when I'm traveling with friends.
Charlottesville sits at the foothills of the Blue Ridge Mountains in Central Virginia. This gorgeous destination was a great spot for our girlfriend escape. Four days and three nights of fun, laughter, great food, and memorable experiences.
CASTLE HILL HARD CIDER TASTING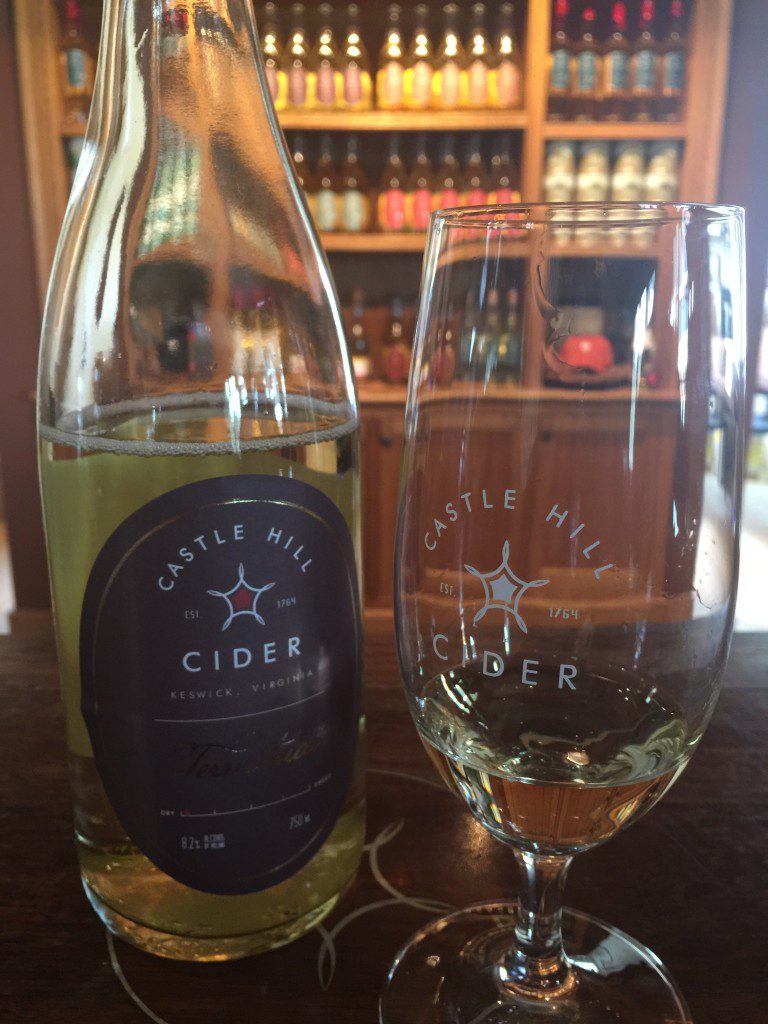 We started our getaway at a Cidery. No complaints from me on that start. Castle Hill Cider is located in a gorgeous barn style building and the property surrounding it is simply lush. This was the perfect place to start our time together; toasting each other with delicious hard cider. After trying their numerous varieties I decided that my favorite was the Levity. Levity is fermented in kvevris, which is a vessel buried in the ground. This is the oldest, seriously, y'all, we are talking beginning of time old, method of fermentation known to man. Let's just say that sometimes the oldest method is the best method since this cider is spot on. By the way, Castle Hill is the only cidery in the world that uses this fermentation method. When you drink Levity you are drinking a one of a kind cider!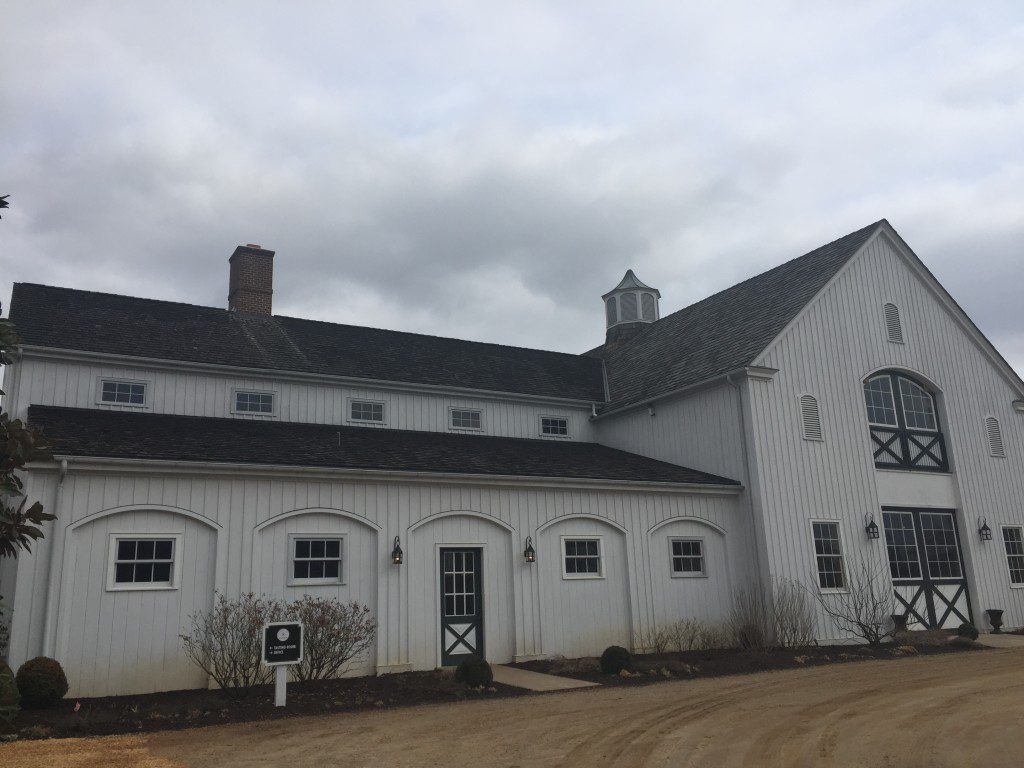 If you can't make it to Castle Hill, but are lucky enough to live in one of these states, AK, CA, DC, FL, MI, MN, NC, OR, VA, you can order Levity online and have it shipped to you. It makes me VERY happy to see MI on the list.
KESWICK VINEYARDS WINE TASTING

Our next stop at Keswick Vineyards was another one that gave us a really special treat. It was our luck to find the best of the best on this visit. First, Levity Hard Cider and then a taste of the absolute best wine in the entire state of Virginia. That isn't a designation by us, but by the Governor of Virginia himself. Our last sampling was of the 2014 Cabernet Franc Estate Reserve which was up for the Governor's award that evening. It just so happened that that particular wine ended up being named the best wine in the state. What are the chances we would be at that winery on the day it was up for such a prestigious award? Lucky us!
SPA VISIT KESWICK HALL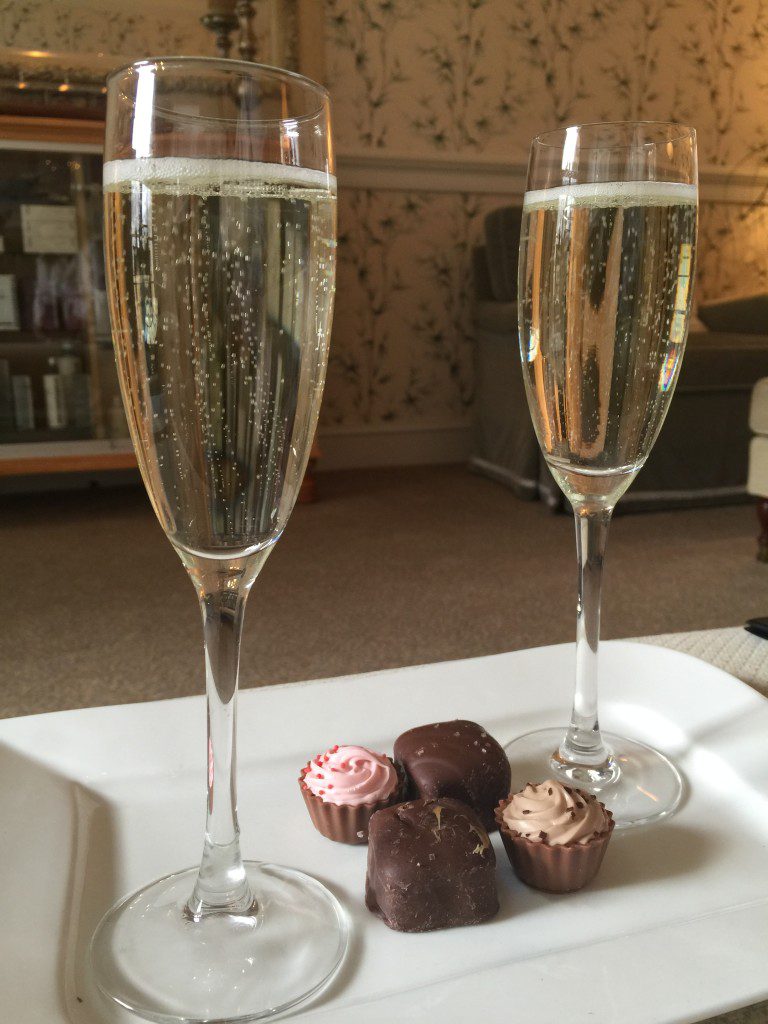 Of course, a girlfriend getaway to Charlottesville wouldn't be complete without a visit to the spa, in my opinion. Off to Keswick Hall we went where we relaxed and were pampered for a couple hours. My Swedish massage was so relaxing and I'm pretty sure I may have dozed off for a bit. The tranquility room at the spa came complete with tea, water, and, of course, some champagne and chocolates. Not a bad way to spend the afternoon.
LUXURIOUS STAY AT THE CLIFTON INN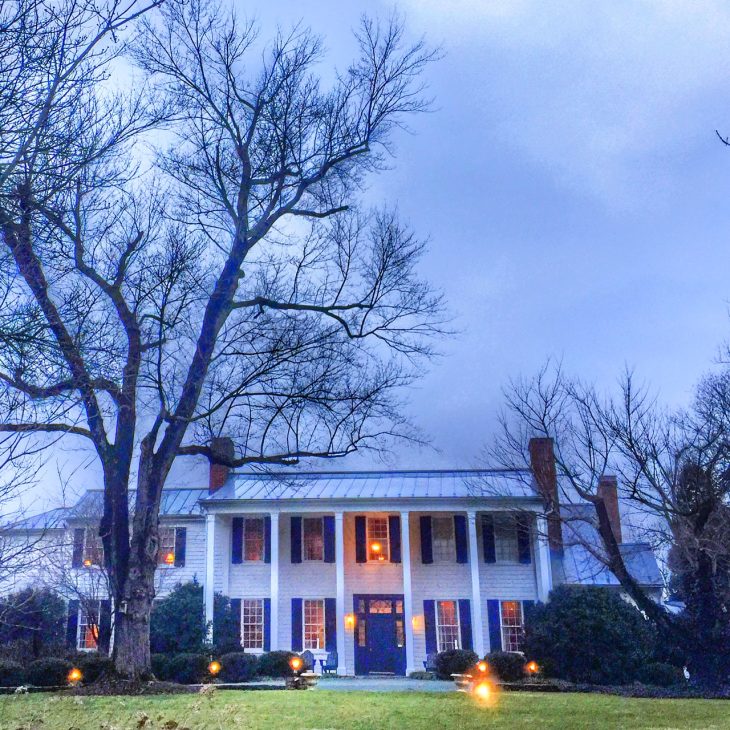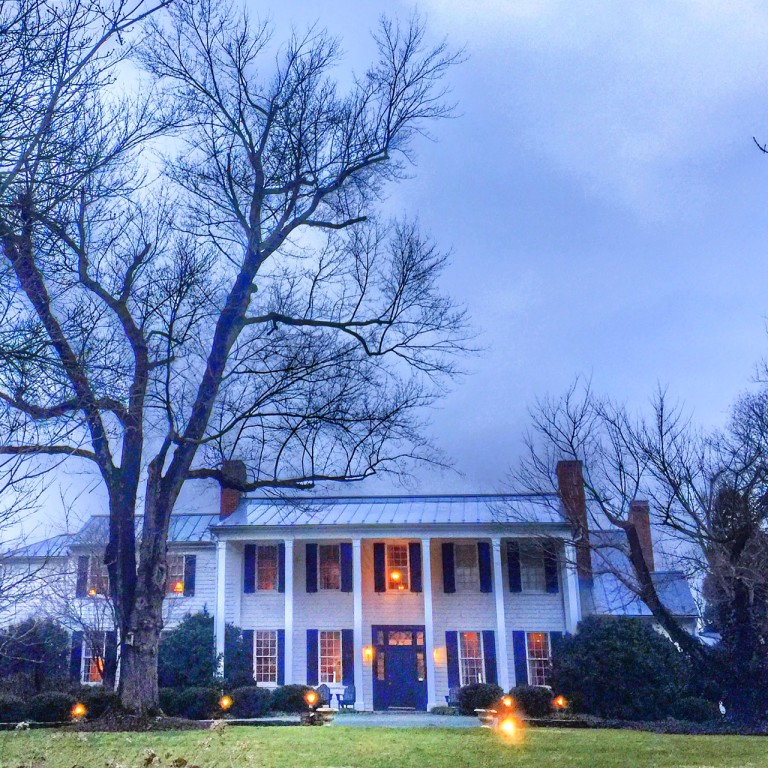 After feeling all refreshed from our spa visit we headed off to the Clifton Inn to check in. Oh, what a lovely place to stay. It is warm and cozy with a feeling of home. We quickly check in and head off to our room to unpack and refresh before dinner, which just so happens to be at the Clifton Inn as well.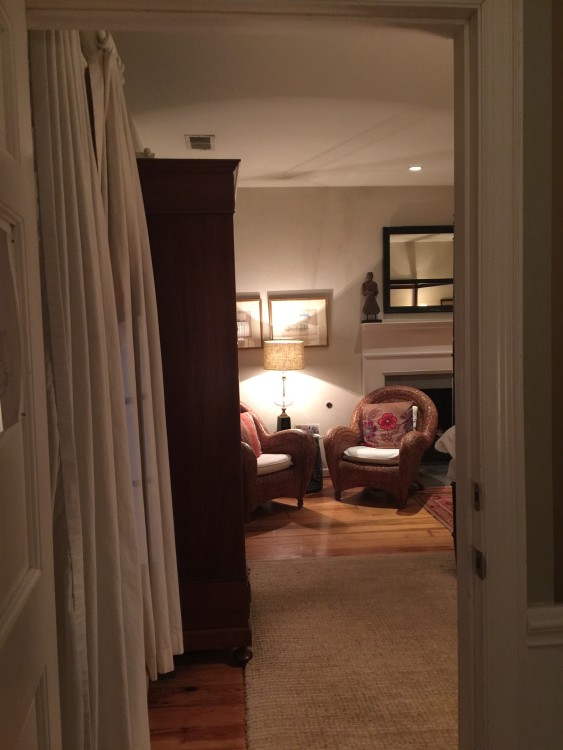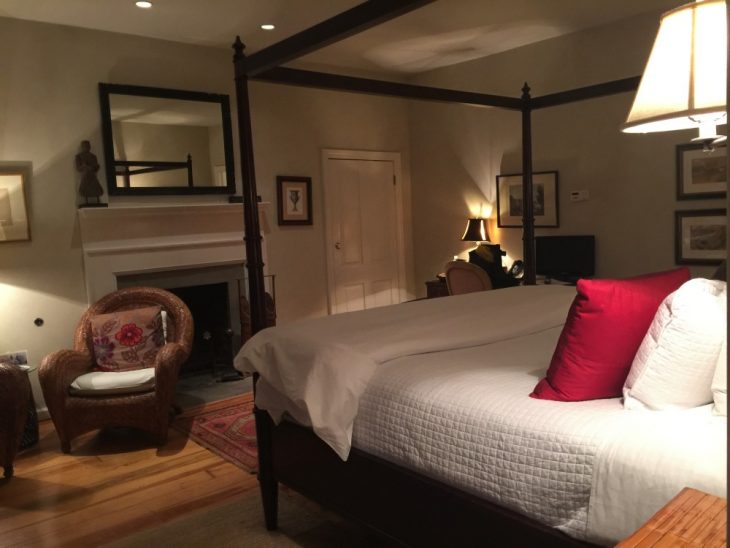 My room, the Thomas Jefferson, is at the top of the stairs. I was delighted to find a four poster bed, fireplace and a decanter of wine in my room. Yes, wine is included in every room. There is also complimentary bottled water as well.
DINNER AT THE CLIFTON INN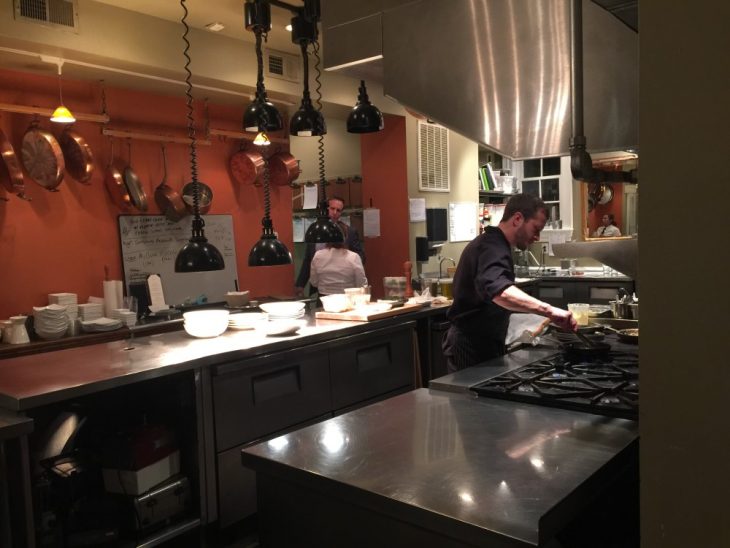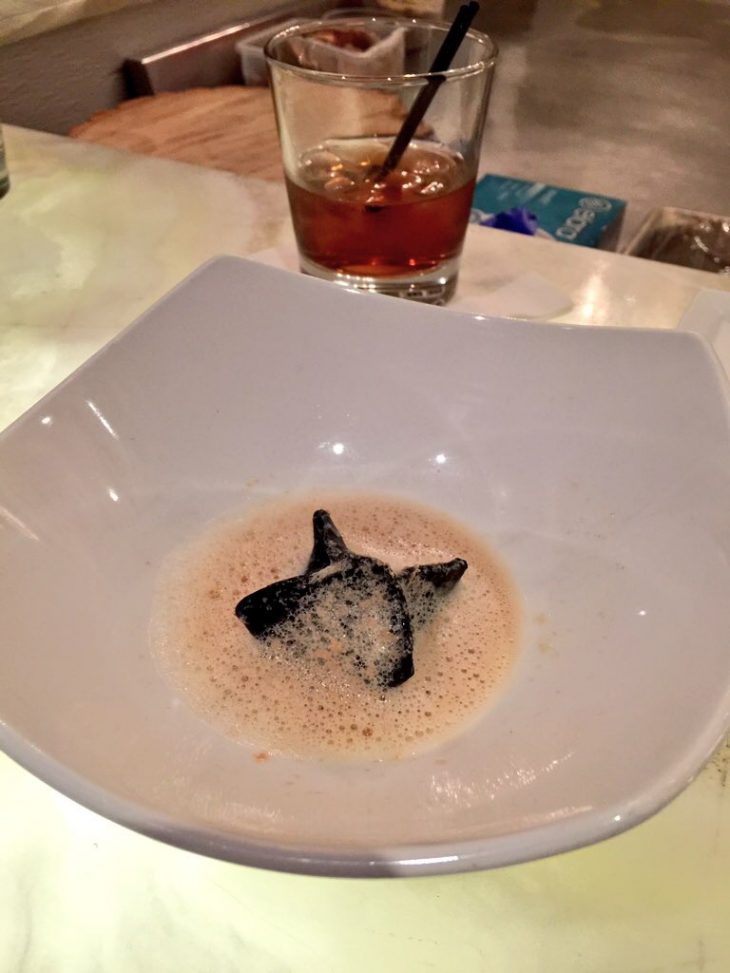 We enjoyed dinner that night at the chef's table. Have to say I really enjoy watching other people cook and sitting at the chef's table is an extra special treat because you get a few extra treats with your meal. We enjoyed a leisurely meal that started with a cheese tray and ended with the best sticky toffee pudding and earl grey ice cream. Shorty after we retired to bed so we could rest up for the next fun packed day.
There is more Charlottesville fun in store! Read all about day 2 and day 3 and then start planning your own girlfriend getaway!
YOU ARE ALSO GOING TO LOVE
Studies have shown that if you loved this post you'll enjoy these posts as well.