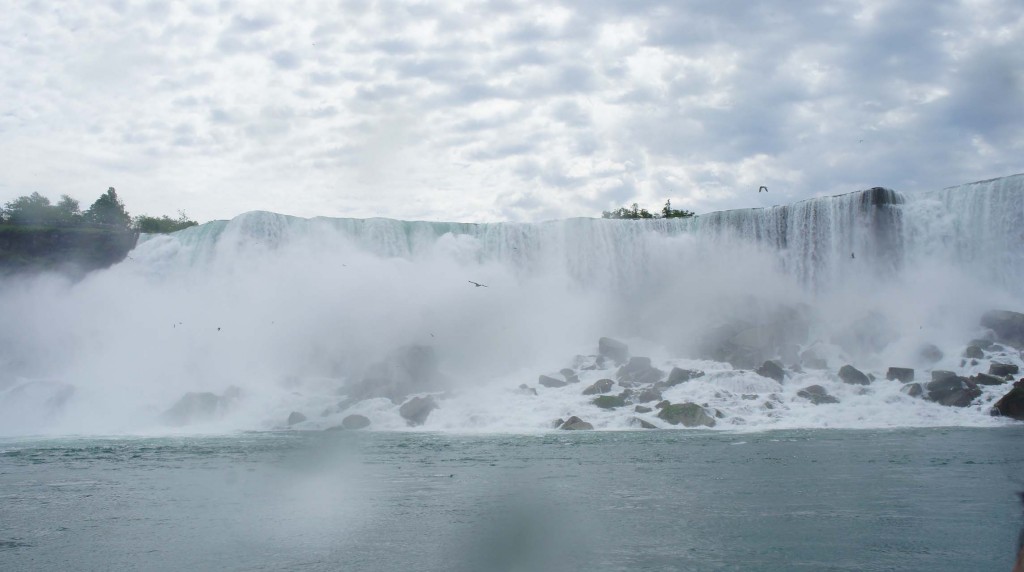 Niagara Fall tourism was kind enough to provide me with a ticket to experience Maid of the Mist. All thoughts and opinions are my own.
Maid of the Mist is an absolute must when you visit Niagara Falls. Nothing provides a more up close experience than riding the Maid of the Mist to the base of the rocky falls. This scenic boat ride brings you up close and personal with the falls.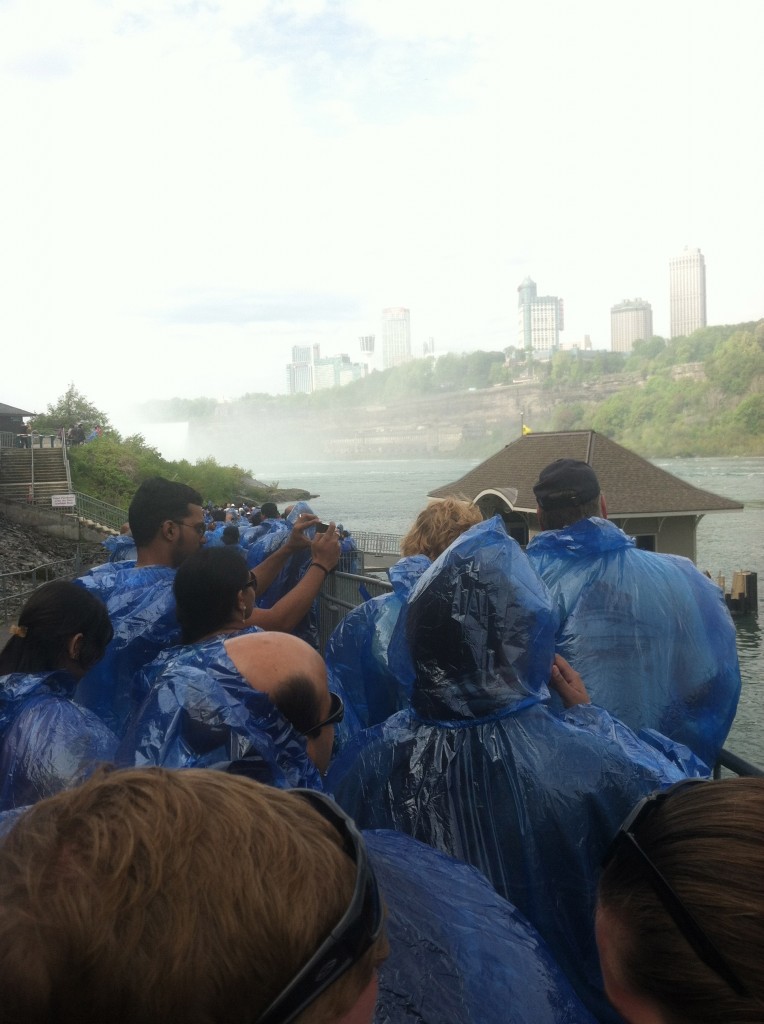 After you purchase your tickets you'll make your way to the boat dock. Along the way you'll be handed a blue rain poncho. You'll want to put this on before you get on the boat. Don't let a long line deter you from going on the Maid of the Mist. The lines move quickly and it's definitely an experience you don't want to miss.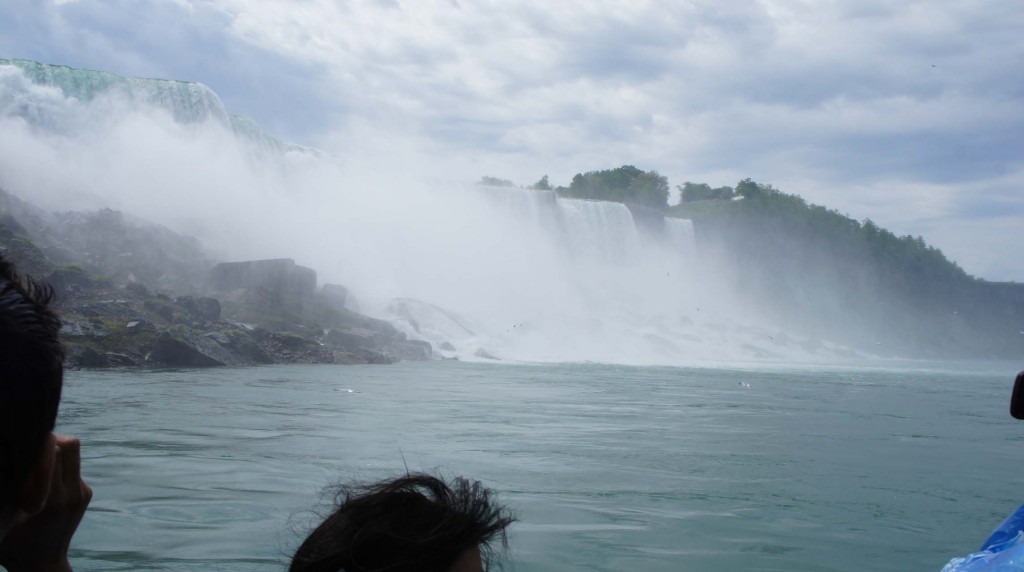 Niagara Falls actually consists of three falls: Horseshoe Falls, American Falls, and Bridal Veil Falls. As you leave the dock the first set of falls you'll pass is the American Falls and Bridal Veil Fall. Both are spectacular in their own way, but the most impressive view is yet to come when the Maid of the Mist offers an up close and personal view of the Horseshoe Falls.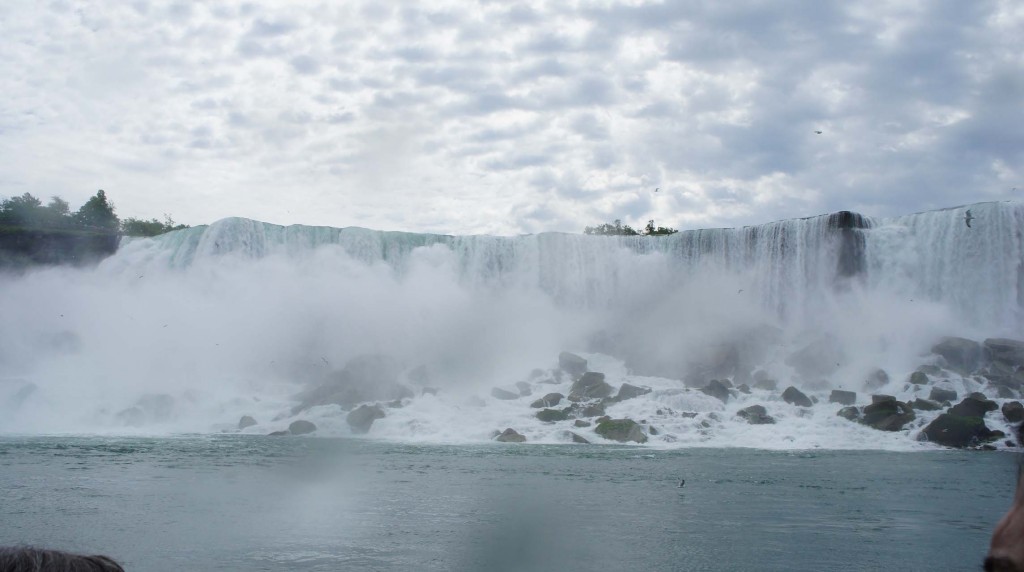 All your sense are involved when you take a Maid of the Mist tour. You'll hear the roar of the water plummeting 150+ feet, you'll feel the spray of the water some of which you'll taste if you try to talk, you'll smell the fresh river water and most importantly you'll see nature at its most awesome.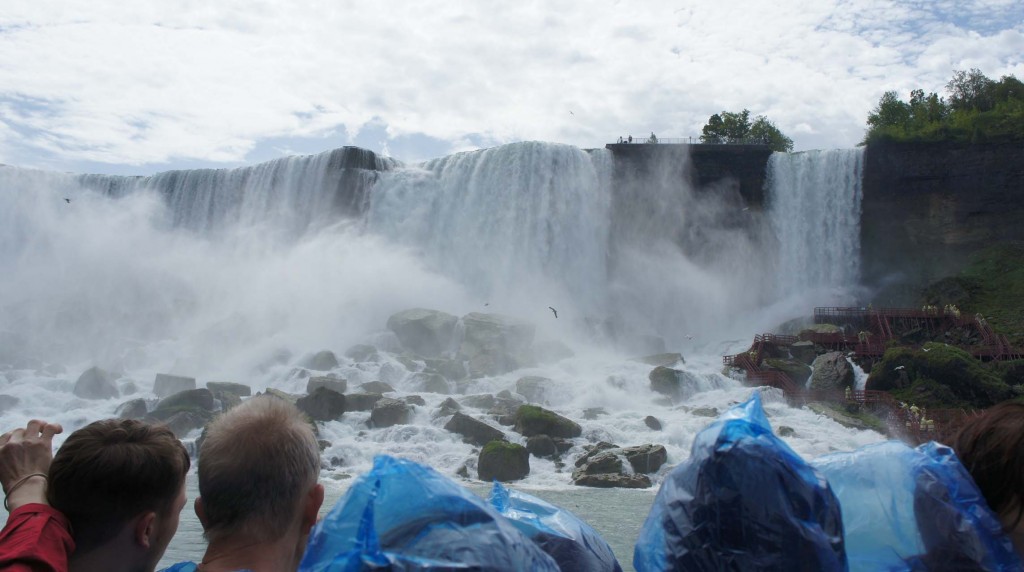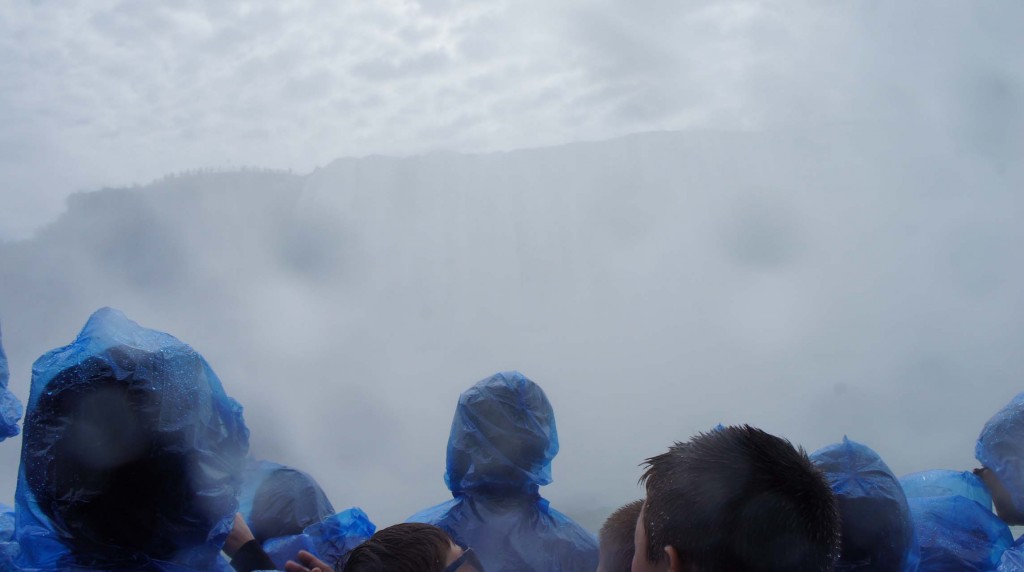 The boat captain will get you as close as safely possible and it's truly an experience. The roar of the water, the spray of the mist…just wow.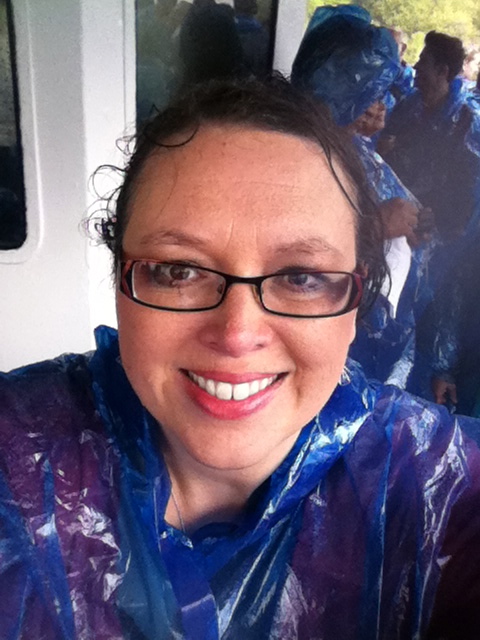 Yep, I'm a train wreck after the Maid of the Mist boat ride, but I'm so happy it doesn't matter!
Fair warning, you will get wet on this boat ride. The bright blue rain jackets do a pretty spectacular job of keeping you mostly dry, but there isn't much hope for you hair and makeup unless you stand in the middle of the boat and only catch glimpses of the falls. There is no fun in that! Make your way near the railing, if you're not already there, and be completely one with nature as your are engulfed in the mist of the falls. Additionally, if you have your camera equipment or phone out it's going to get wet. Make sure you have your gadgets properly protected.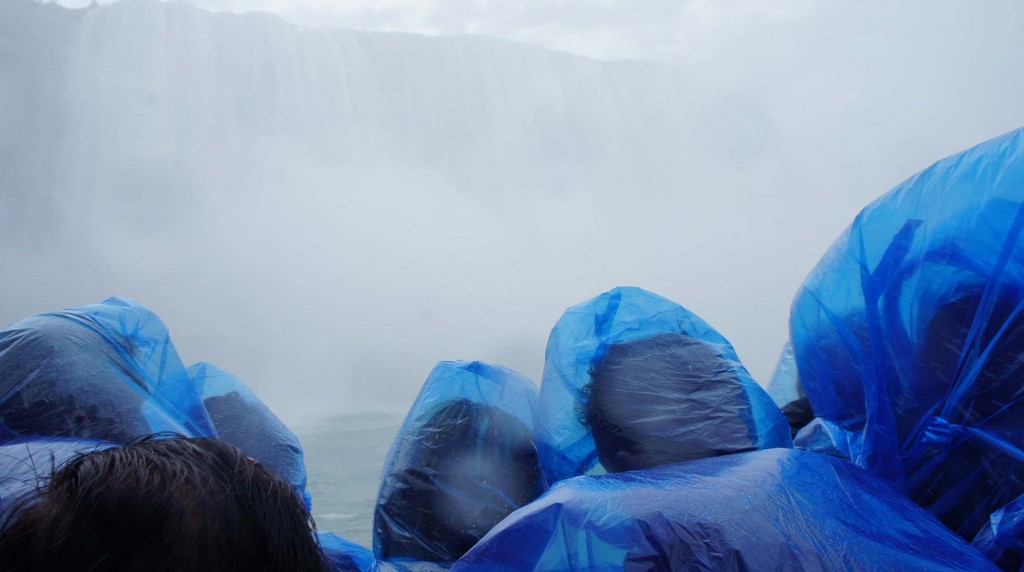 I was a few people back from the edge and still got soaked, but it was completely worth it. The Maid of the Mist is definitely something everyone needs to experience.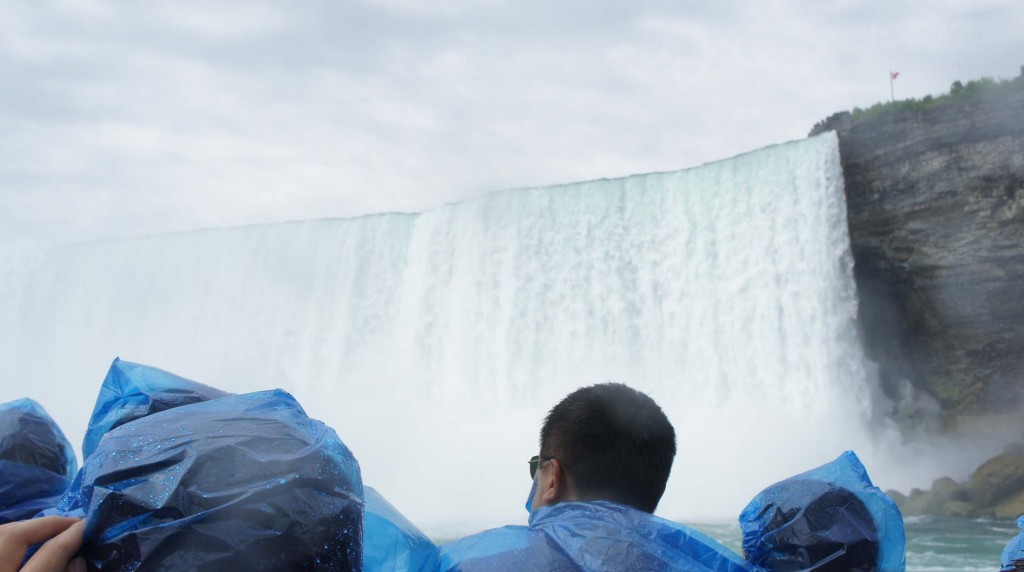 KNOW BEFORE YOU GO:
SCHEDULE: April-October, hours vary throughout the season
TICKETS: $9 child, $15.50 adults
WEBSITE: MaidoftheMist.com