Fairfax, Virginia is the place to be if you want a mix of big-city amenities, but also the beauty of being surrounded by nature. You'll find top entertainment, incredible food and an array of attractions.
If you find yourself in the greater DC area be sure to build in enough time to visit Fairfax, it's right across the river from Washington D.C.
This is part of the series a "short list of fun things to do in northern Virginia" when you only have time for a quick visit. Other articles include Arlington and Alexandria.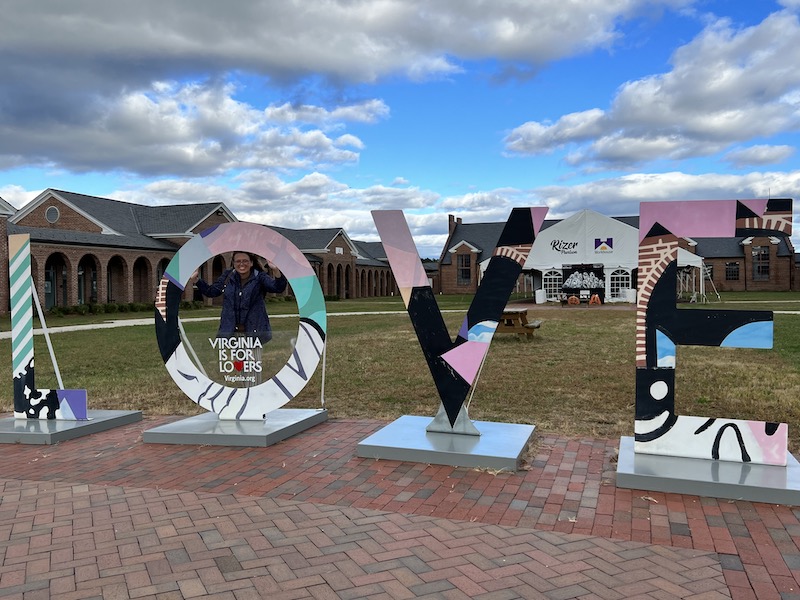 A Short List of Things To Do in Fairfax County, Virginia
George Washington's Mount Vernon
If you only have time to do one thing be sure to visit Mount Vernon. This is America's most visited historic home with good reason.
It's the home to the first President of the United States and is an incredible site with gardens, a working farm, outbuilding, a riverfront mansion that is a stones throw from the banks of the Potomac River, and interactive experiences and exhibits at the museum and educational center.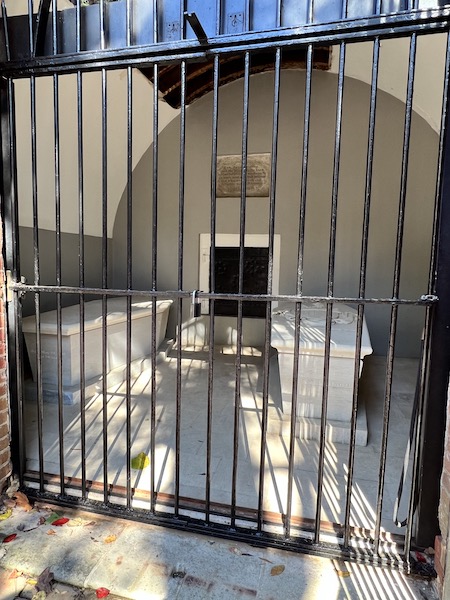 Plan to spend at least half a day touring the home, walking the grounds (there are a number of trails) and exploring the museum and educational center.
The museum is very well done and one of the best I've come across in quite a few years. Be sure to watch the 4D movie and engage in the interactive displays.
There is a fantastic article in the Philadelphia Sun about Mount Vernon that is well worth the read!
Note, if you like to visit unique places for the holidays Mount Vernon offers a number of special events.
Workhouse Arts Center and the Lucy Burns Museum
The Workhouse Arts Center is housed in the former Lorton Prison which has been repurposed and is being reused as an incredible arts center.
One cool fact about Workhouse Arts Center is that it's the largest reuse project in the US and is also on the National Register of Historic Places.
Throughout the year there are 300 performances, 100 visual arts exhibits across 12 gallery spaces, and 800 classes in visual arts, performing arts, and culinary arts.
On site you'll find professional studios for 70 artists. The art studios are open for public visits Wed-Sat from 11-6 and Sun 12-5.
CreatingWithValor is a new on-site artist that I just know is going to go places. Please click over to the site and read about the work being done.
In the Lucy Burns Museum, you'll visit one of the few museums in the country that honors the story of the imprisonment of the women suffragists as well as a brief history of Lorton Prison.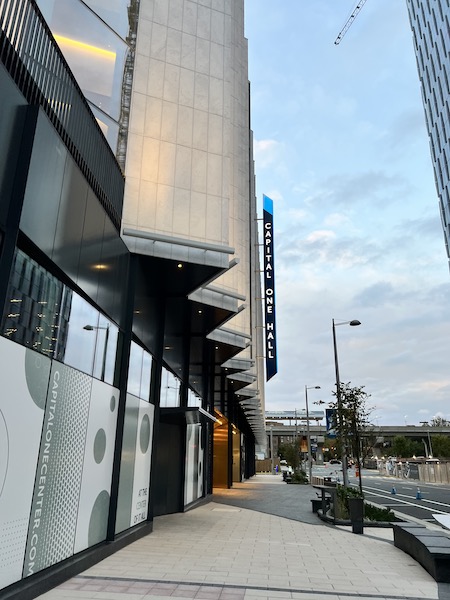 The Perch at Capital One Center
This brand news(fall 2021) 1.2-acre skypark is located 11 stories up on the rooftop of the Capital One Center. The skypark is home to a sculpture garden, amphitheater, outdoor games, and even a dog park!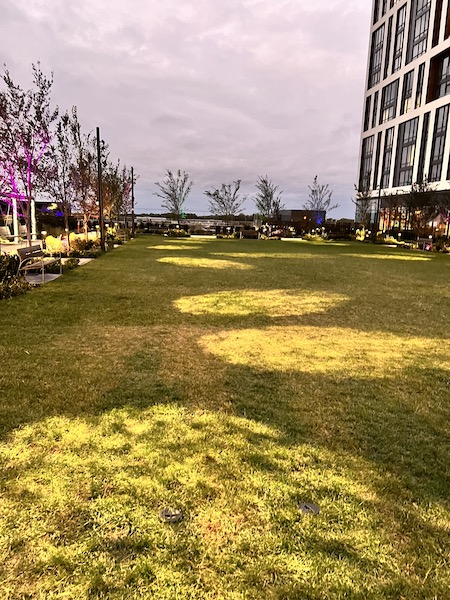 The Capital One Center is also home to Capital One Hall which brings in world renowned acts from concerts to broadway and more.
While you're visiting The Perch be sure to grab a beer and a bite to eat at the Starr Hill Biergarten.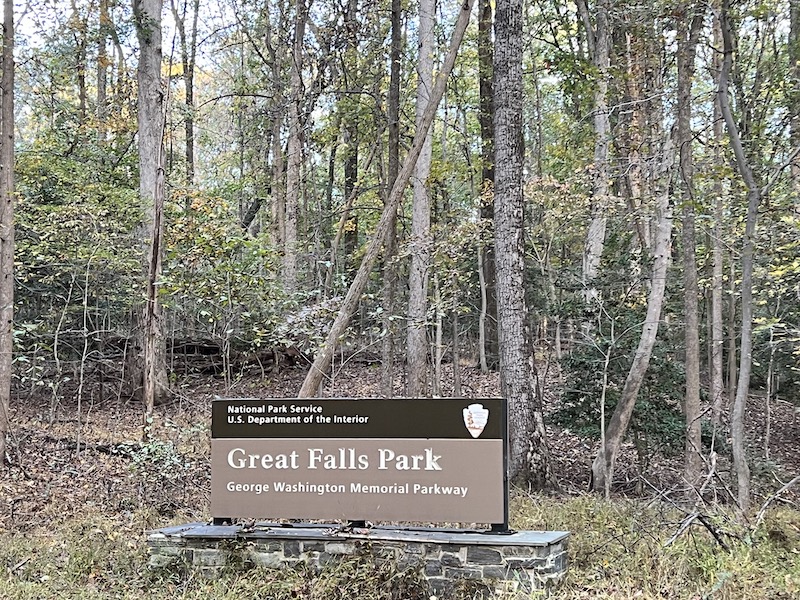 Great Falls Park
I absolutely did not expect to find these incredible waterfalls and beautiful hiking trails in such an urban area. This is really one of the many national parks that you should visit.
Here you'll see the Potomac River fall over a series of steep, jagged rocks as it's forced through the narrow Mather Gorge.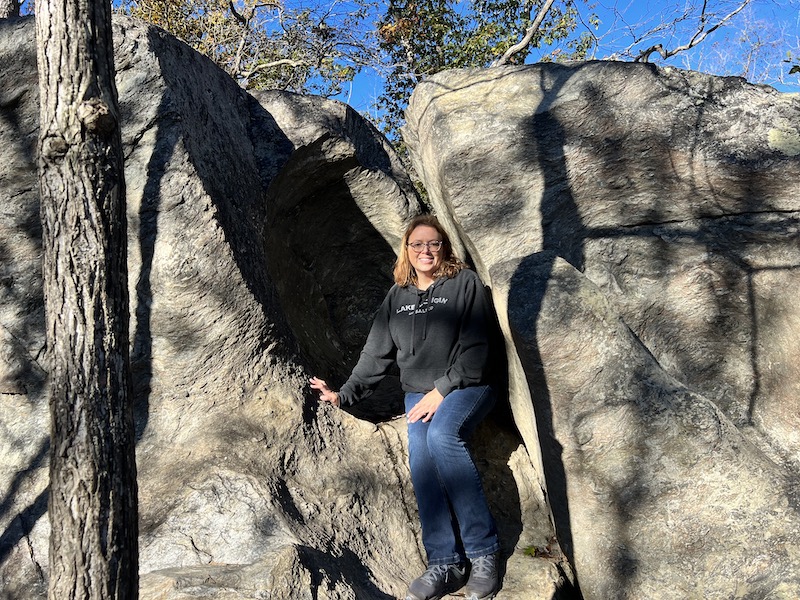 As you hike the trails be sure to learn about the history of the Patowmack Canal, we also found the ghost town of Matildaville, which is located along the Matildaville Trail, here you'll see skeletal remains of buildings from a long ago era.
Grab a coffee from a local coffee shop (see list below) or pack a lunch to enjoy at one of the many picnic areas. Be sure to stop in the visitor center for more information about the park.
Its hard to believe but this 800-acre park is only 15 miles from the nation's capital.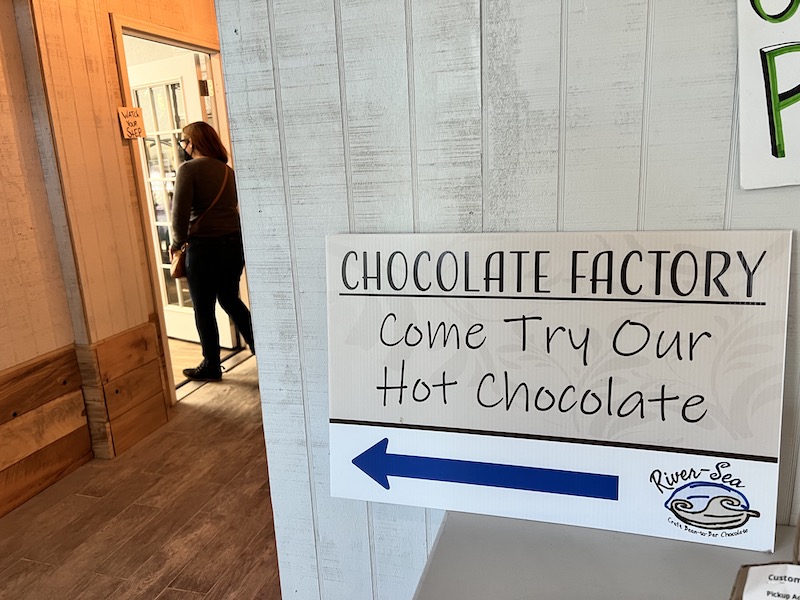 Craft Chocolate Tasting & Tour at River Sea Chocolate Factory
River Sea Chocolate Factory is such an awesome experience, we've all heard of beer tastings or wine tastings, but what about a delicious chocolate tasting?
That's exactly what you can enjoy at River-Sea Chocolate Factory.
This bean to bar chocolate shop offers build-a-bar classes, chocolate making demos, and chocolate tasting experiences.
Don't be deterred by it's location. It's a little hard to find at first as it's located in an office-style type building behind a brewery. However, once you know you know and it will so be worth it.
The owners, Krissee & Mariano D'Aguilar, ship in fresh cocoa beans and roast them onsite to create incredibly delicious artisan chocolate bars.
During our chocolate tasting we learned about the chocolate creation process and tasted 5 different types of chocolate. If you know me, you'll know that I'm not really a big fan of chocolate and usually always avoid it.
I think I've been trying the wrong chocolates all these years. I actually really liked the River-Sea chocolates, even the dark chocolate, which was so surprising to me. Thank goodness they ship!
WHERE TO EAT, DRINK & STAY IN FAIRFAX VIRGINIA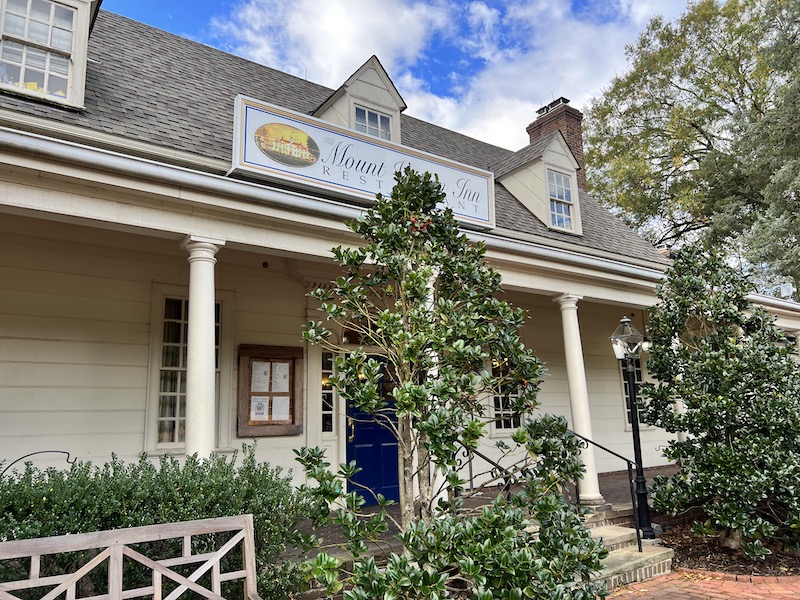 Mount Vernon Inn
Before or after your visit to Mount Vernon stop in the Mount Vernon Inn Restaurant for a delicious bite to eat. A relaxing atmosphere welcomes you and incredible food awaits.
If you enjoy whiskey you'll want to try the whiskey from George Washington's Distillery. It's available for purchase at the on-site gift store or you can visit the distillery that is located about a mile away.
The Wren
Located in the stunning Watermark Hotel next to the Capital One Center is the Japanese-American, small plates restaurant, The Wren.
We tried a variety of dishes and nothing disappointed. From the cocktails to the small plates you won't go wrong with your choices.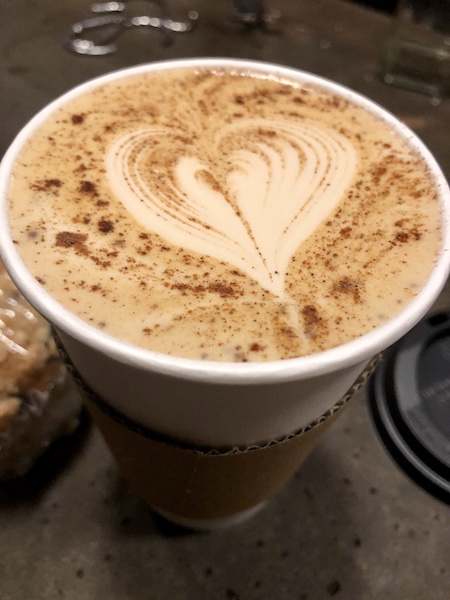 Local Coffee Shops:
—Katie's Coffee House – this one is nearest to Great Falls National Park
—The Old Brogue – serving up illy coffees, lattes, teas, and fresh baked goods.
—Lake Anne Coffee House – tucked away at Lake Anne Plaza this family-run spot serves up a full menu with
locally sourced coffee beans
—Weird Brothers Coffee – One of Fairfax County's only coffee roasters, serving up pour-overs, cold brews, espresso drinks, and more as well as a collection of products and goods from other local makers in the area.
Archer Hotel Tysons
The Archer Hotel Tysons is one of the newest boutique property located in Tysons. It has an elegant industrial vibe with sophistication and incredible hospitality.
Arriving at the front of the hotel I'm greeted by the valet who whisks my car away while a door man holds the door to the lobby for me.
The lobby is warm and welcoming with guest service employees at the ready to check me into my room and guide me through all the things I may want to know about the hotel.
Offers of help with my luggage are declined as I only have a small overnight tote bag and backpack. I do love that it's an option though.
Arriving to my room, I'm welcomed by a cozy interior that includes chandeliers, a purple couch (swoon), luxe bedding, slippers and a treat. I'm now convinced that all hotel rooms should come with chandeliers and purple couches. I felt complete spoiled and I loved it.
Sadly, I was only able to enjoy the hotel a couple hours.
I arrived very late in the evening and left early the next morning. Someday, I hope to be in a hotel long enough to enjoy the amenities.
The Archer does have a lovely looking bar that I recommend for a nightcap.
Pin 5 Reasons You Absolutely Must Visit Fairfax Virginia to Pinterest