Updated August 2019
You know how sometimes you visit a hotel or resort and you realize you should have booked more nights because two isn't going to be nearly enough?
The, "yeah, I think 2 nights will be long enough at the resort" so that's all you book.
Then you check-in at the resort, look around and you realize that you really should have booked a week?
Yep, that's what happened. Two nights in a luxury vacation home at Hammock Beach Resort wasn't nearly long enough.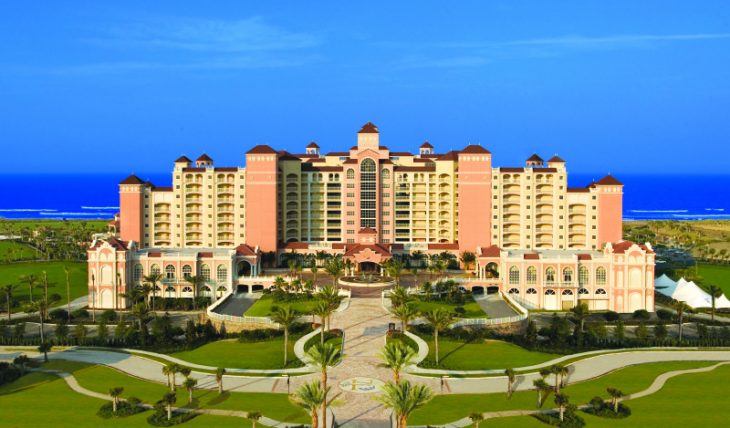 (c)Hammock Beach Resort
Hammock Beach Resort, located along the shores of the Atlantic Ocean, is an easy drive from Orlando, Daytona Beach and Jacksonville.
It has been rated by Travel & Leisure magazine as the #1 resort in Florida and I can see why.
The resort offers everything a family or couple could possibly need or want during their vacation.
Pools, beach, lazy rivers, bike rentals, spa, golf, and restaurant are all located on the property.
Once you arrive, park the car and spend the next few days enjoy some true R&R time.
Sharing more fun places to stay and things to do in Florida on the blog.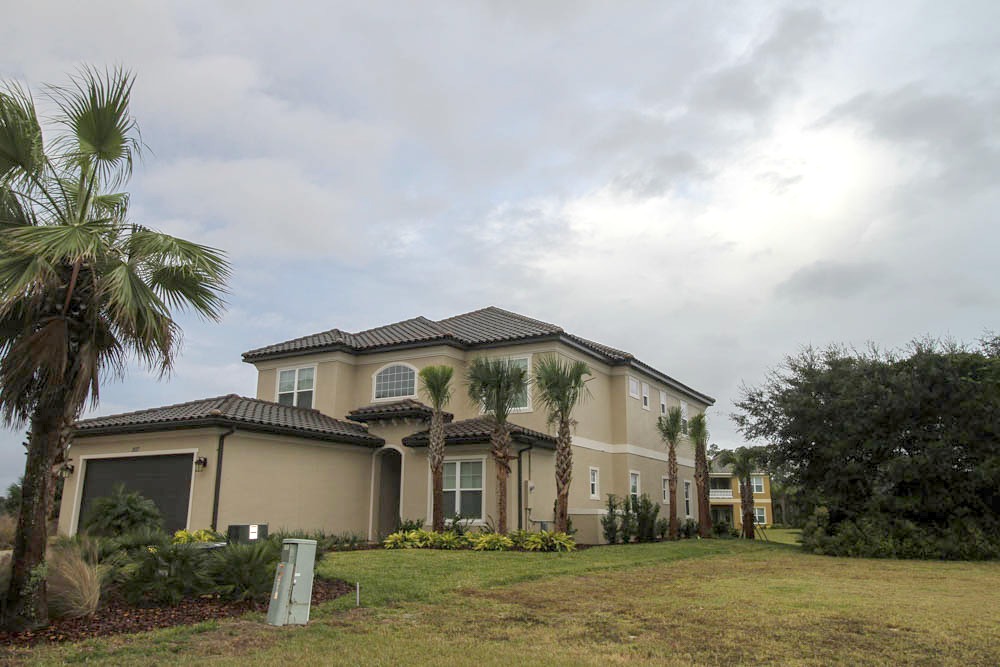 HAMMOCK BEACH RESORT ACCOMMODATIONS
Our luxury vacation home, #307, was exquisitely decorated in shades of blues, whites, and tans.
It felt warm and welcoming from the moment we stepped through the door.
The airy and open main level included a gourmet kitchen, dining area, and living room.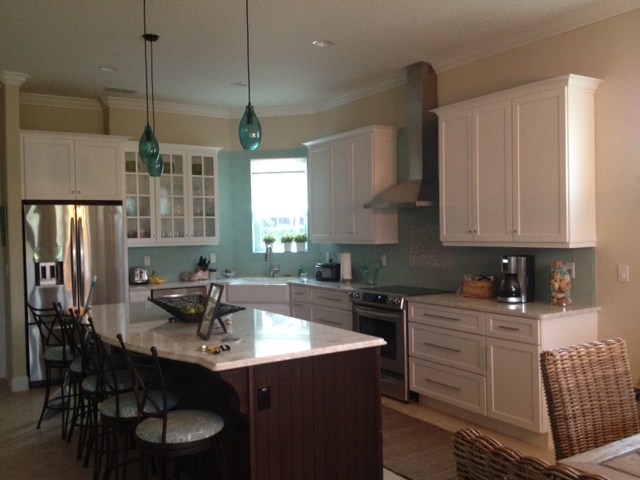 Having a kitchen makes life so much easier when traveling especially if you or anyone in the family has special dietary restrictions.
For us, a kitchen makes my life so much to accommodate Em's eating plan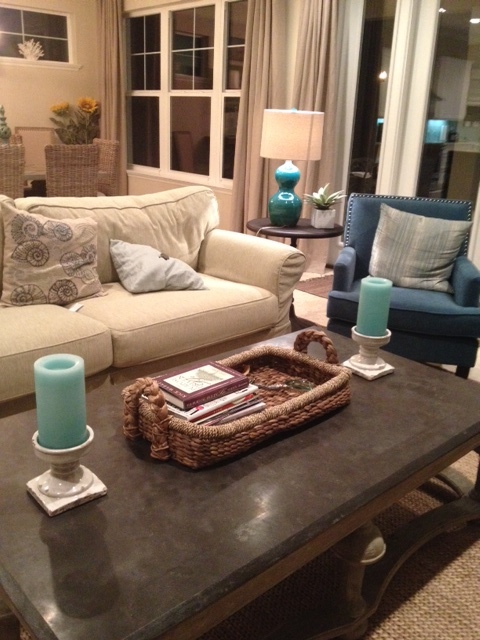 Plus, cooking in can help cut down on costs so you can splurge on a few extra nights at the resort.
The kitchen had everything we needed to cook or bake. Plus, there was a coffee maker! <<— the key to successful mornings include a couple of cups of coffee.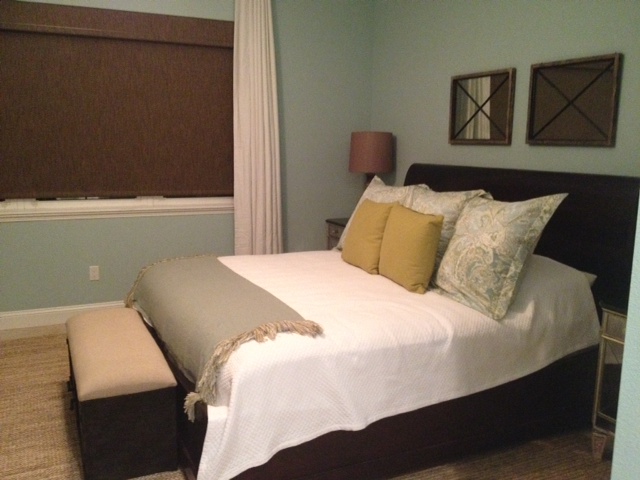 A master suite and another bedroom were situated just off the living room area.
Em & I both fell in love with the bedrooms.
If there was a way to pack up the master suite and take it home with me I would have tucked it inside my suitcase to unpack at home.
The master bathroom was complete with a soaking tub, double sinks and counters, and dual head tiled shower.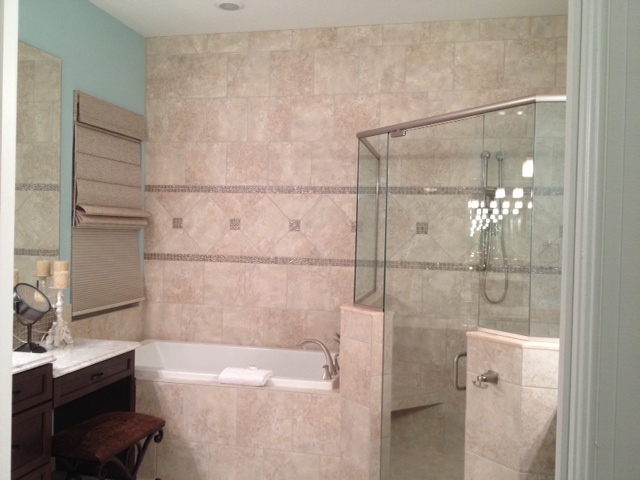 A full guest bathroom was located near the front entrance and was just as lovely as the master bathroom but on a smaller scale.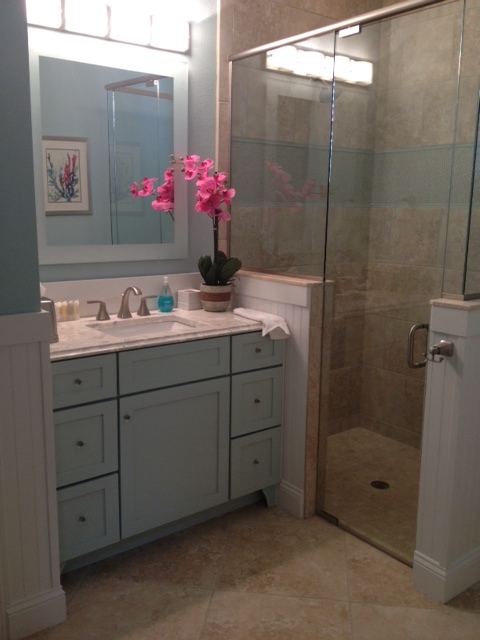 Upstairs, another living room and 4 more bedrooms provided more than enough space for everyone.
Kathleen, from Life with 4 Boys, and her boys took up residence upstairs.
The house was big enough that I never heard or seen the boys unless they came downstairs for a visit.
It is a perfect option for 2 families traveling together.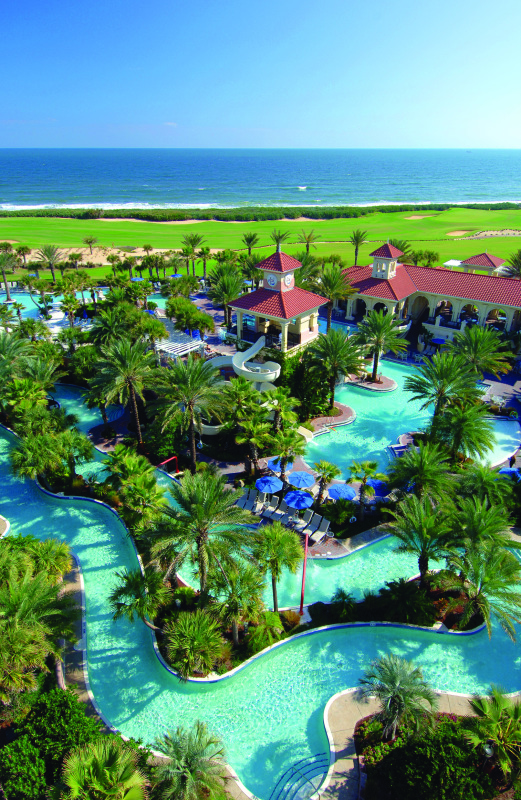 (c)HammockBeachResort
HAMMOCK BEACH RESORT AMENITIES
Boredom is never an option at Hammock Beach Resort. First and foremost there is gorgeous beachfront property to enjoy. Sand, surf,  endless views of blue.
What more could you possibly need? The beach is always my first choice of activity when I'm staying at a beachfront property.
However, if it's too windy, cold, or hot there are a number of pools to swim in, a lazy river to float around or a hot tub to warm you up.
If the weather outside isn't quite so lovely take a dip in the indoor pool. It was a bit dreary and cool during our stay, but we still took advantage of the pools.
Our favorite was the giant, must fit at least 20 people, hot tub. I do mean, hot. Since the day was so cool it felt great to slip into the hot water and just soak a bit.
In addition to the beach and a number of pools, the resort offers bike rentals, a full-service spa, two legendary golf courses designed by Jack Nicklaus and Tom Watson, kids club, tennis, marina and more.
You can find an entire list of activities here: http://www.hammockbeach.com/experiences/
HAMMOCK BEACH RESORT FOOD
Hammock Beach has 5 restaurants, a coffee bar and a cigar bar. Although I didn't have the opportunity to try any of the restaurants I wouldn't hesitate to dine at them.
On my next visit through the area I'll have to find the time to give them a try and report back.
My friend Kathleen did dine at the poolside cafe and shared her experience here.
LEARN MORE
At Hammock Beach Resort, they've recently rolled out the vacation rental home program and are adding new homes to their inventory.
Now you have an option of staying in the resort-style villas OR renting a home at the beach!
When you plan your next vacation to Florida be sure to check out Hammock Beach and plan your stay in a luxurious resort home.
Be sure to follow Hammock Beach Resort on Facebook and twitter.
disclosure: I was hosted by Hammock Beach Resort in order to share my experience with all my wonderful readers. I was not asked to state a particular point of view and all opinions are my own.
Pin Hammock Beach Resort to Pinterest