My friend had the opportunity to go to the top of the Mackinac Bridge for a birds eye view. She took this photo and I couldn't resist sharing it with you.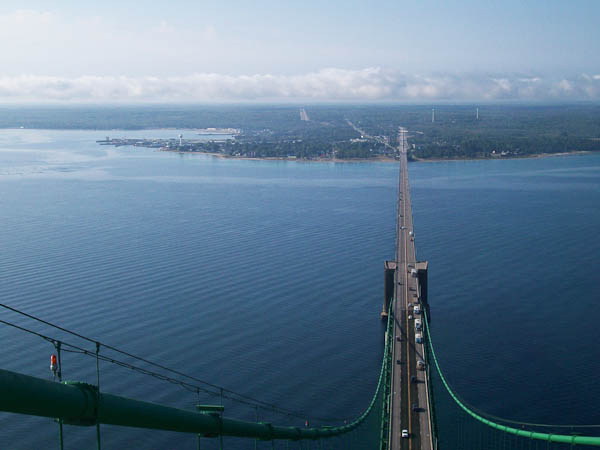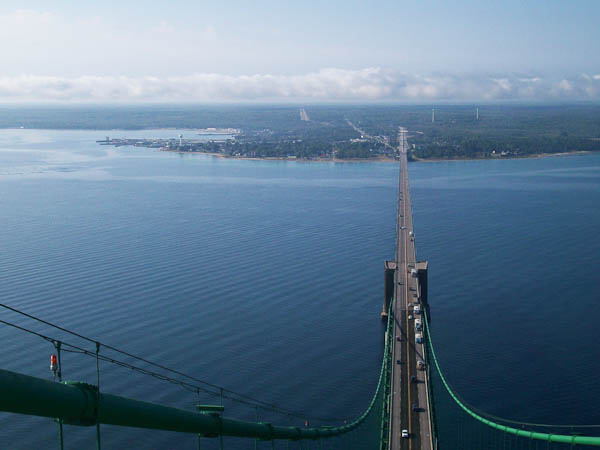 Mackinac Bridge is the 3rd longest suspension bridge in the World.
Some interesting facts* about the bridge include:
Total Length: 5 miles
It opened to traffic in 1957, prior to that there was a car ferry
Height of main towers above water: 552 feet
Total Number of Steel Rivets 4,851,700
Total Number of Steel Bolts 1,016,600
Once a year, on Labor Day, you can walk across the Mackinac Bridge. This annual event draws over 45,000 people.
*Information from Mackinaw.org