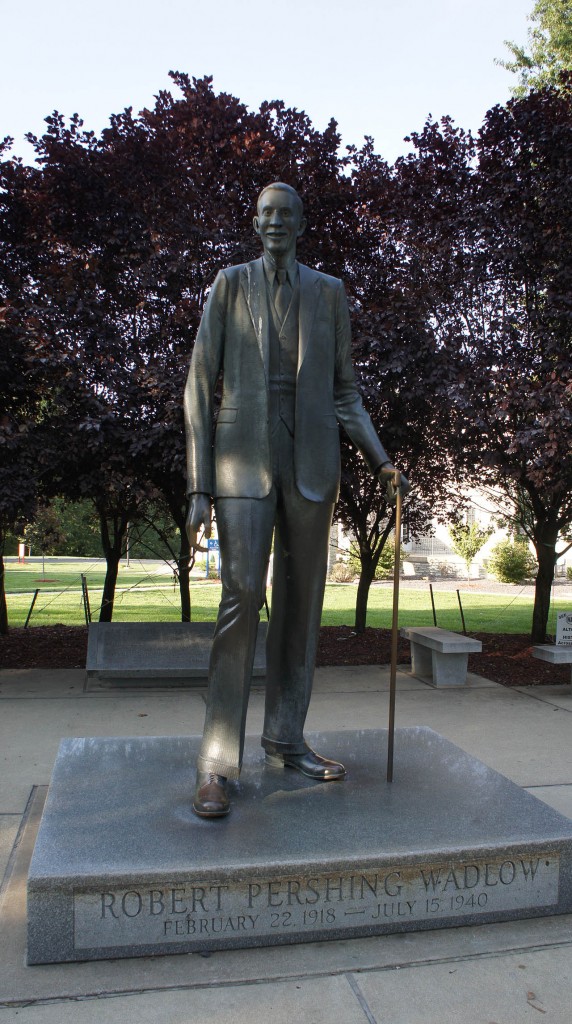 Driving along a quiet tree lined street in Alton, IL its easy to miss the statue of Robert Wadlow, Guinness Book of World Record holder for being the tallest man in the world. His life size statue resides in a small green space across the street from the Alton Museum of History and Art.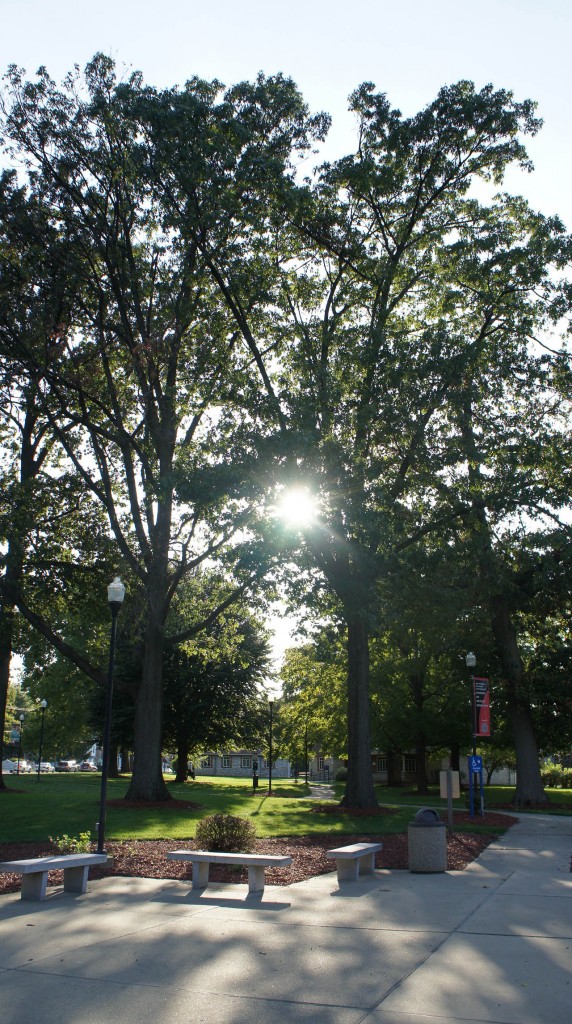 The green space is pleasant and peaceful, much like the gentle giant that watches over the area. Robert Wadlow, who had a pituitary gland disorder, grew to 8′ 11″ tall. Although his life was short lived he traveled for a year with Ringling Brothers and Barnum and Bailey Circus. The next year he became a representative for the International Show Company. During his two-year tenure with them he visited 800 towns in 41 states. Sadly, due to an infection that began in his ankle, Mr. Wadlow passed away at the young age of 22 on July 15, 1940.
Today, you can visit a statue constructed in his honor to see how you measure up to his 8'11" height and his size 37 shoe.
Me–5'5″ I felt SHORT next to him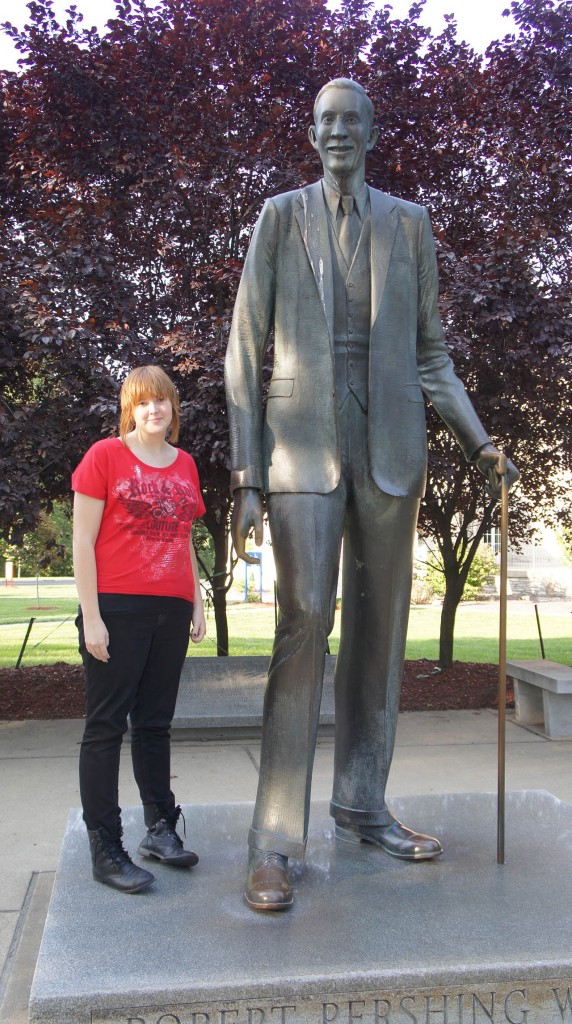 Em–5'8″
We also put Em's foot next to Mr. Wadlow's size 37: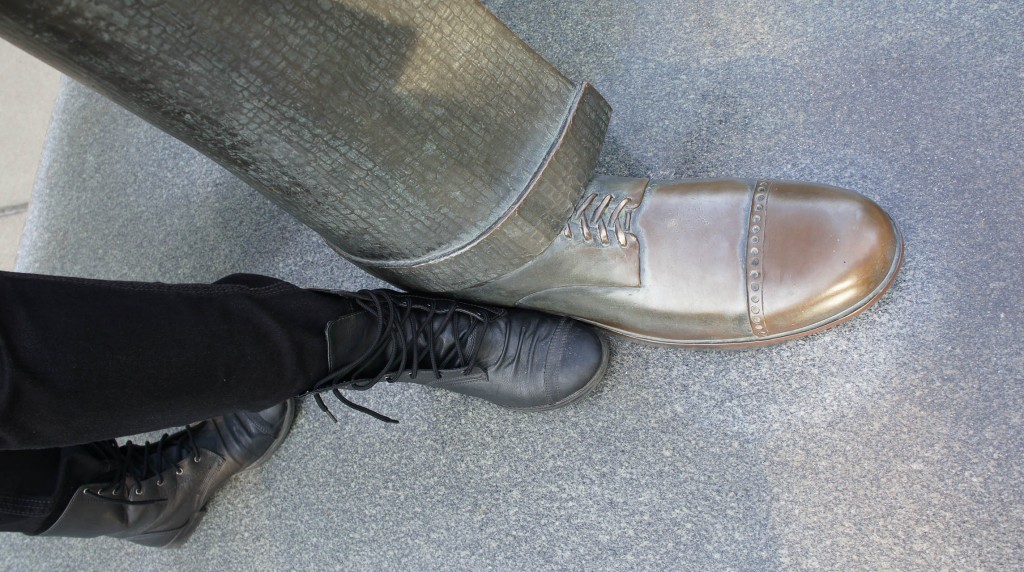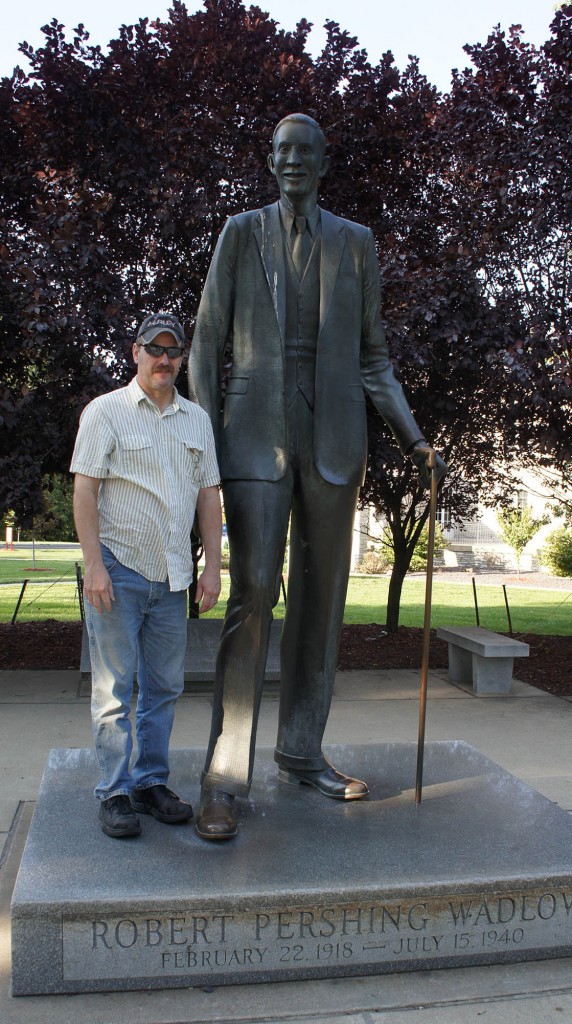 Alan–6'2″
Be sure to see how you measure up to Mr. Wadlow when you visit Alton, IL.
Know Before You Go
Hours of Operation: Daylight hours
Fee: Free
Location: Across the street from Alton Museum of History & Art in Loomis Hall at 2809 College Avenue.
Questions: Contact www.visitalton.com at 618.465.6676
Cheers,