Many people have probably never heard of Tang Dongbai, but once you see his art you'll never forget him or his art. Our minds were completely blown by his Invisible By Day, Amazing By Night exhibit at the Walldogs Mural Museum. We walked into a room that had 4 plain white wedding dresses and 1 red dress on dress forms.
Hmmm, not really sure why we were in this room looking at dresses, but I figured there must be a reason. There sure was, the door was closed, the lights turned off and the black lights were turned on and our minds were in complete awe. Those boring plain white dresses transformed into this: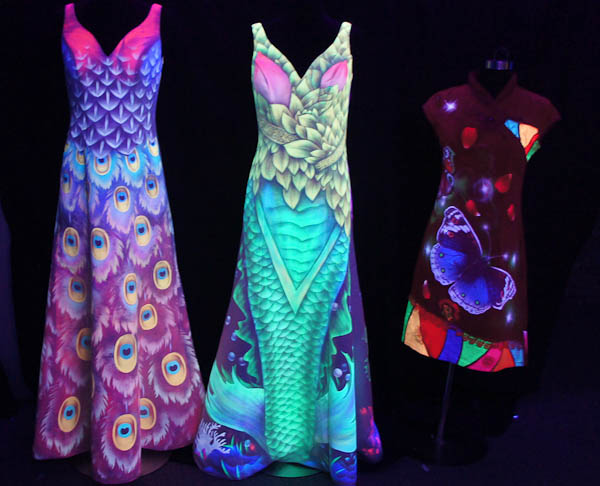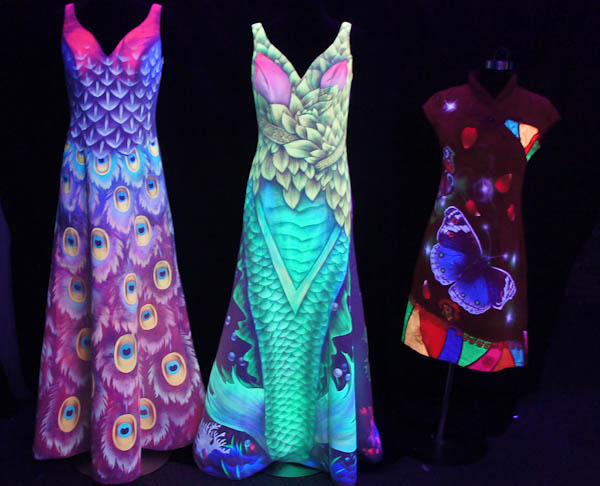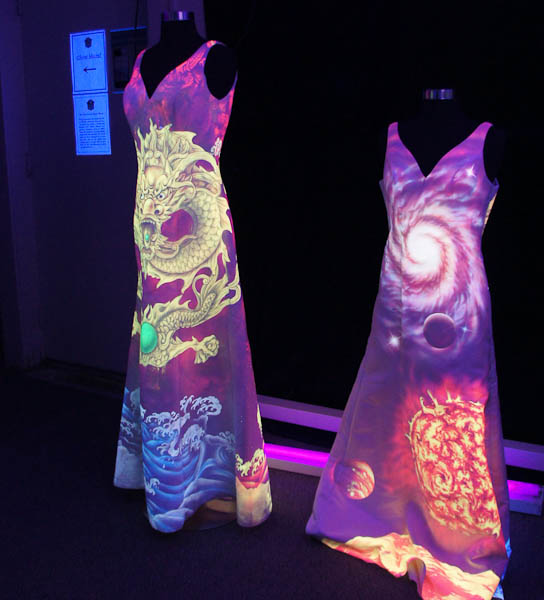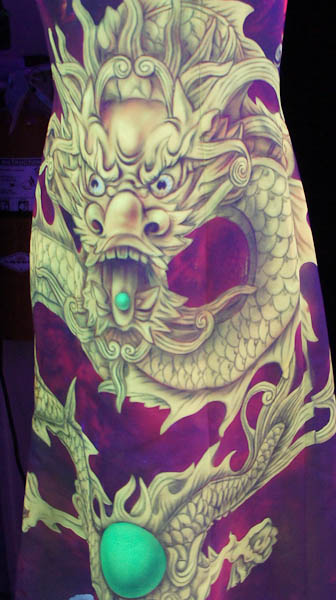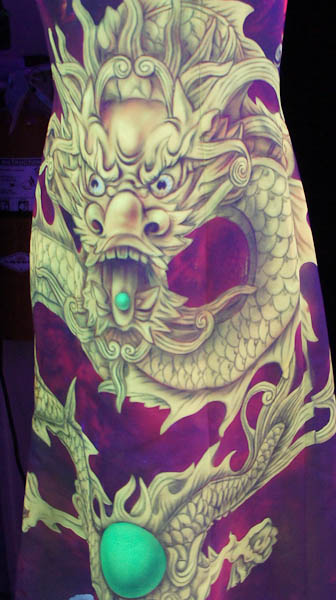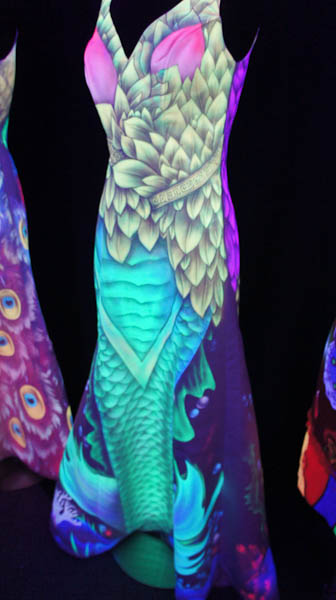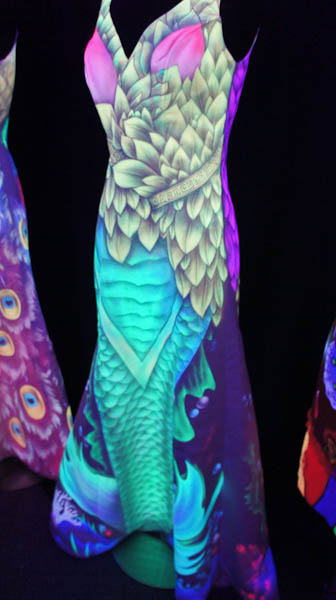 Awesome, right??? We thought it was simply amazing! The dresses were pretty fantastic, but then we made a stop by Tang Dongbai's school and seen this amazing art work on a plain white wall, after the black lights were turned on, of course.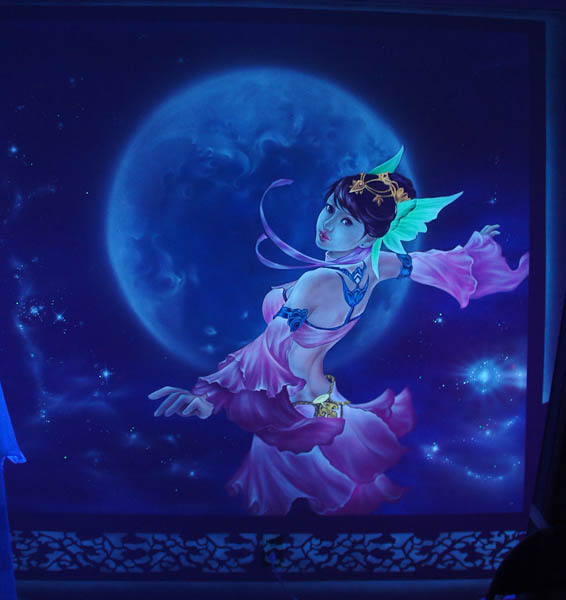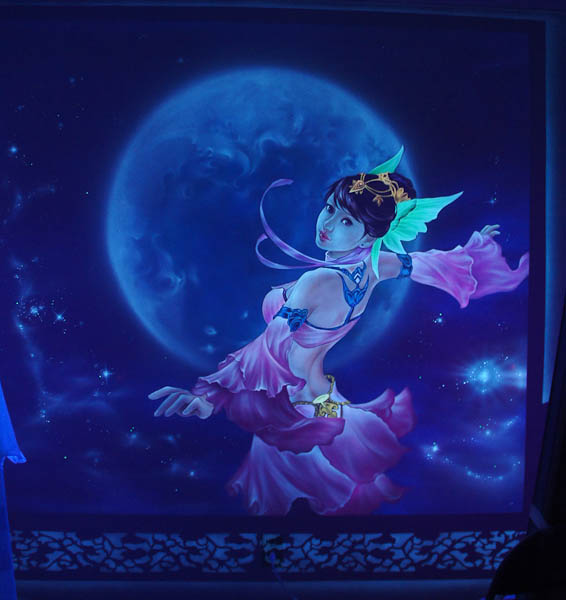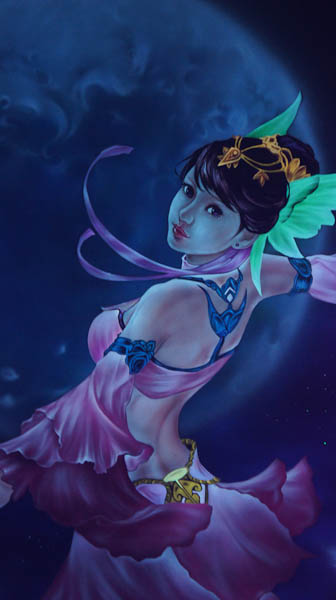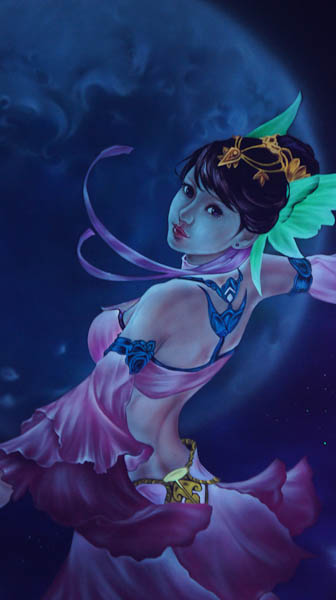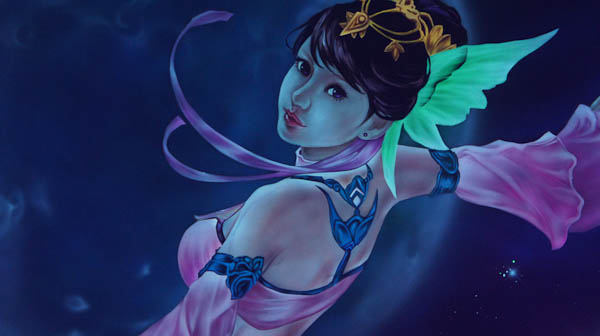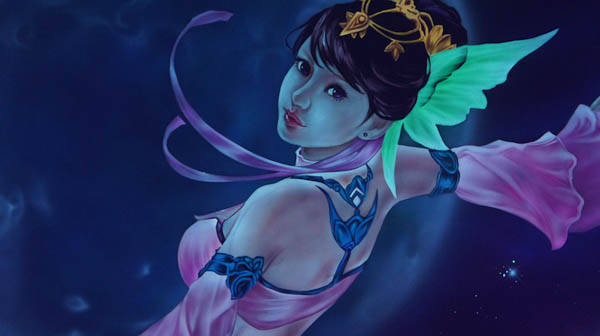 Want me to blow your mind even more. This portrait was created using only these paints: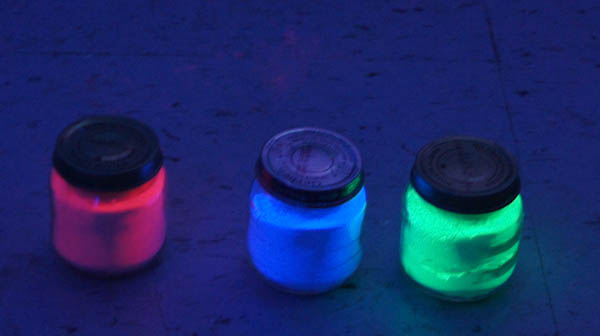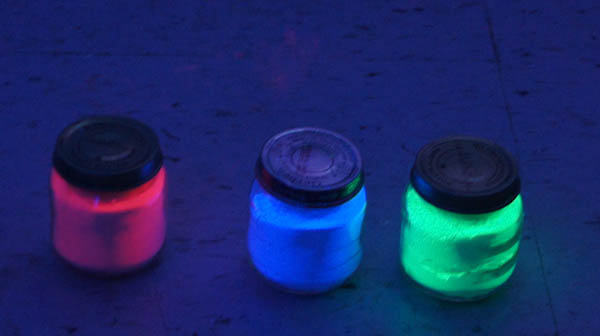 Do you love it? Want more??
How about this fantastic sidewalk art?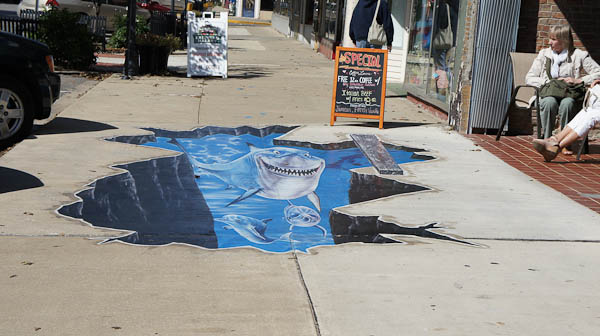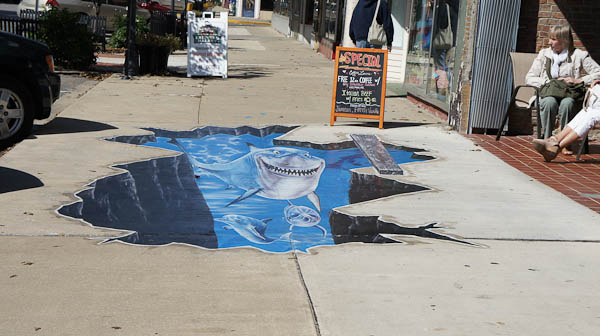 Maybe, some auto airbrushed art?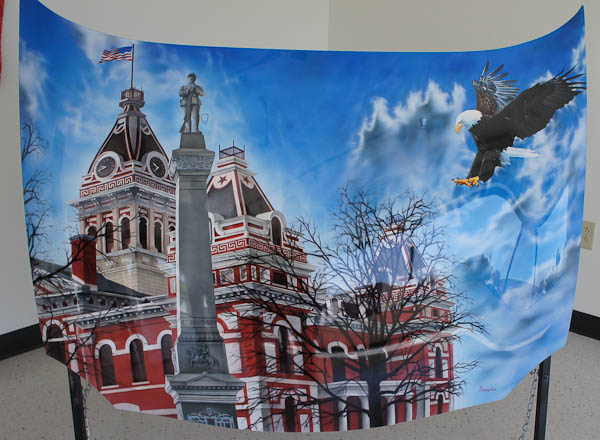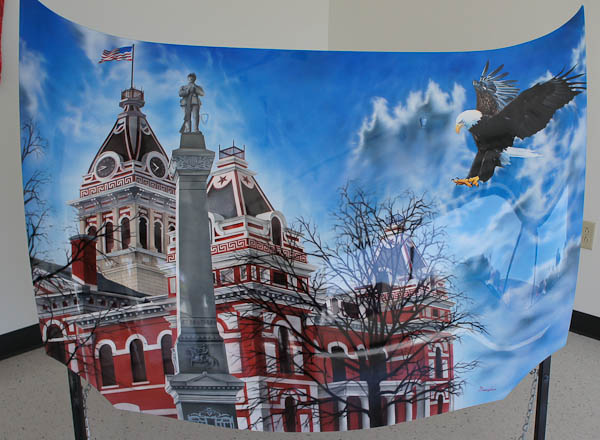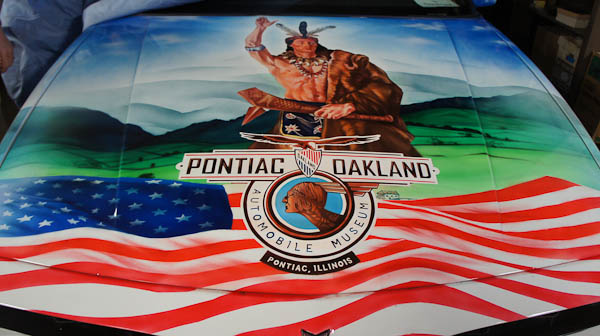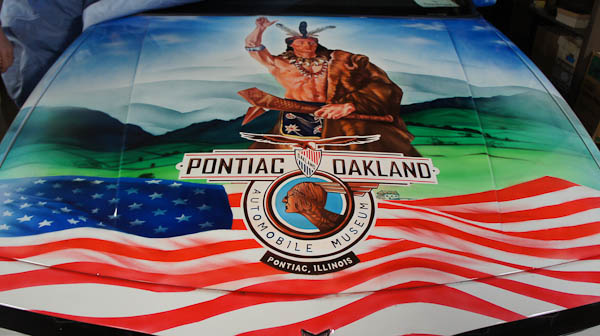 This car is driven in parades. I completley volunteered to drive it in the next parade. I have a feeling I won't be getting a call, pretty sure the list of volunteers is quite lengthy.
Tang Dongbai is a phenomenal artist and I'm thrilled that we had the opportunity to meet him when we visited Pontiac, IL.
Want to learn to paint like Tang Dongbai? Classes are available at the Dongbai International Airbrush Art School in Pontiac, IL. More information can be found here: www.airbrush-yourlife.com
Cheers,