Spend a day or spend a weekend. Prince William County, a short jaunt from DC, offers so much more than Civil War battlefields and historical museums.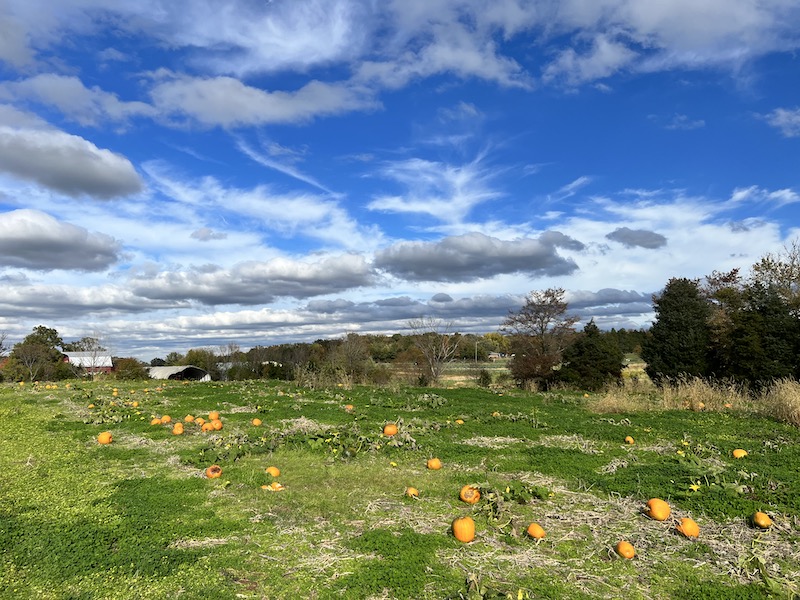 Here you'll find a growing arts and entertainment scene, incredible food and a not to be missed Steins, Vines and Moonshine Trail.
You'll definitely want to be comfortable for this adventurous gastronomic journey around the county. The drinks are flowing and the food is delicious. It's hard not to want to try it all.
7 Foodie Adventures Around Prince William County
Delicious Bites, Locally Owned, Cold Beer. At Eugene's, they pride themselves on offering fresh, made-to-order food that is high in quality, delicious, and fast.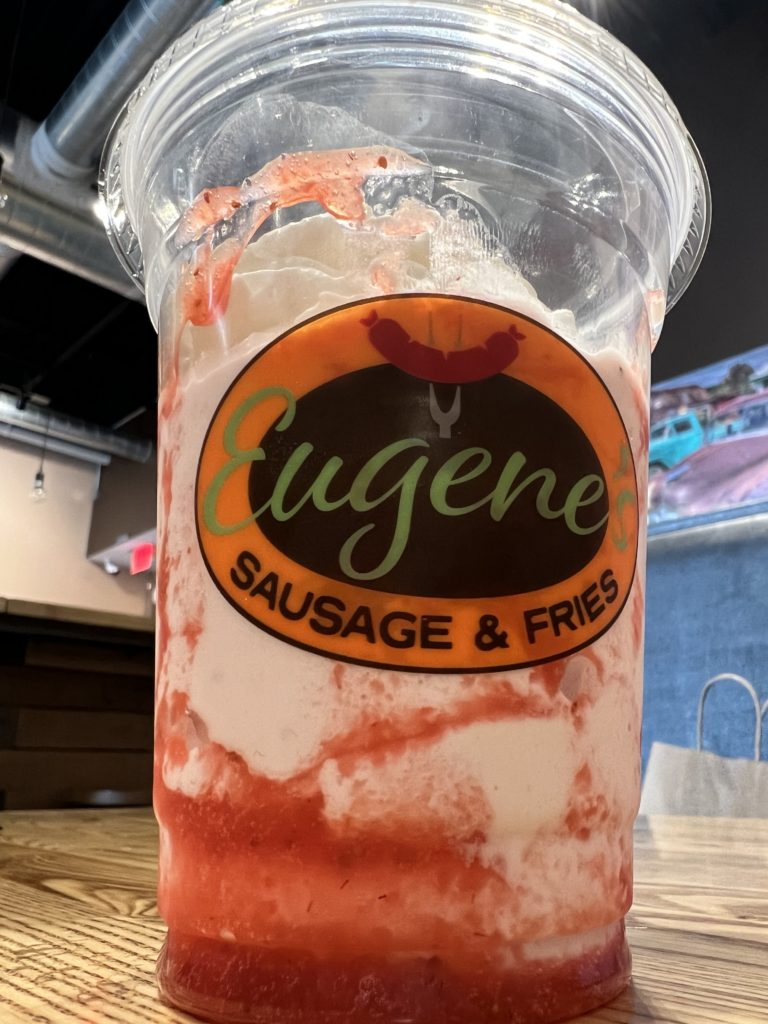 You can order for pickup or grab a quick bite at the restaurant. Fast-casual, family-owned restaurant serving Hot Dogs, gourmet sausage, handspun milkshakes, and french fries.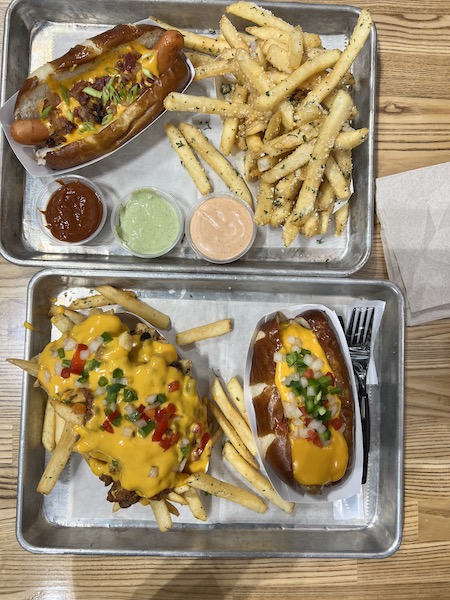 If you just need to grab a quick bite that is still delicious this is the place. Gourmet dogs, tasty fries and a milkshake isn't amiss on your foodie journey.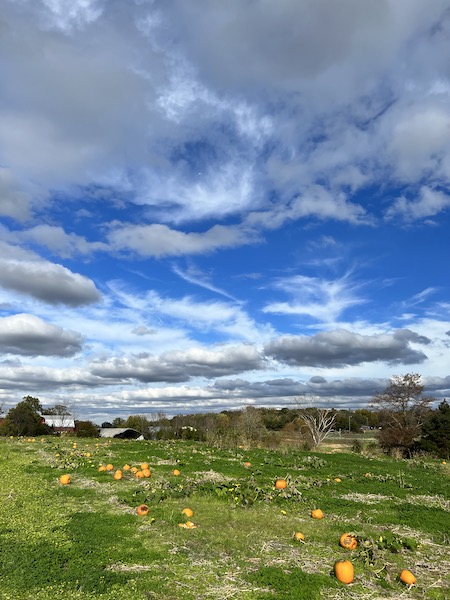 This family-run and own farm allows visitors to pick their own pumpkins and sunflowers in the fall as well as farm fresh strawberries in the Summer too. During the fall you can enjoy a hayride to the pumpkin patch, an array of kid-friendly activities, and a corn maze.
I love a good farm visit and Yankey didn't disappoint. Pick your own is fun for the entire family or the solo traveler because yours truly didn't go home empty handed.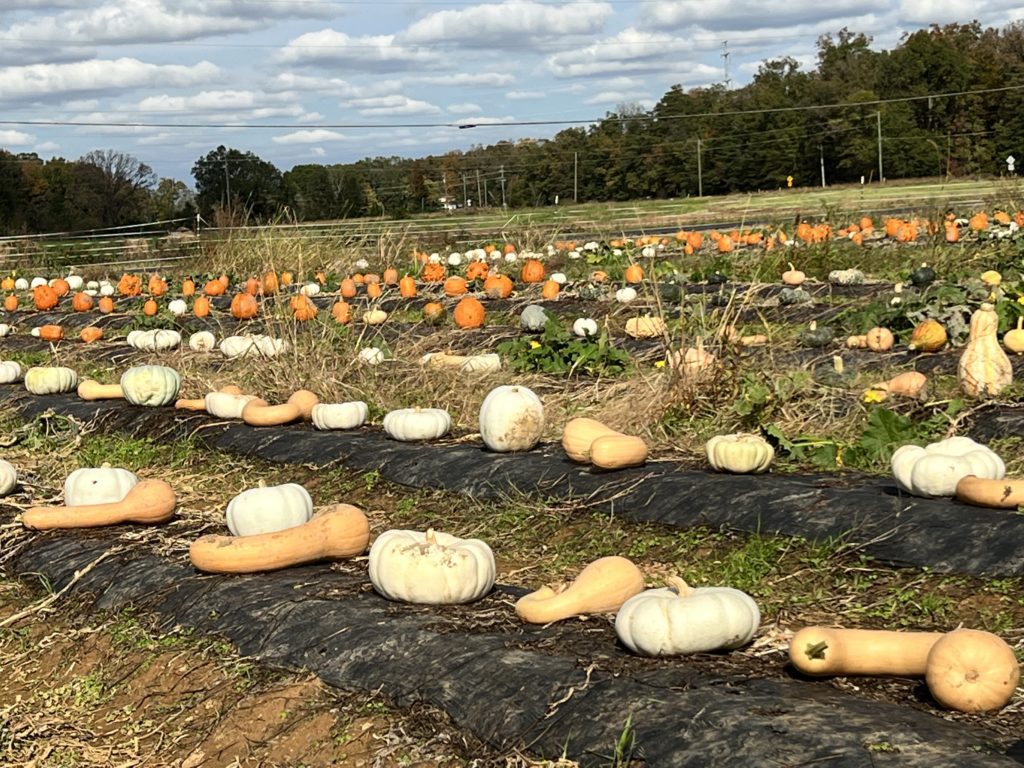 Nope, I picked a pumpkin and some squash and then harvested the seeds from said squash and planted it this spring.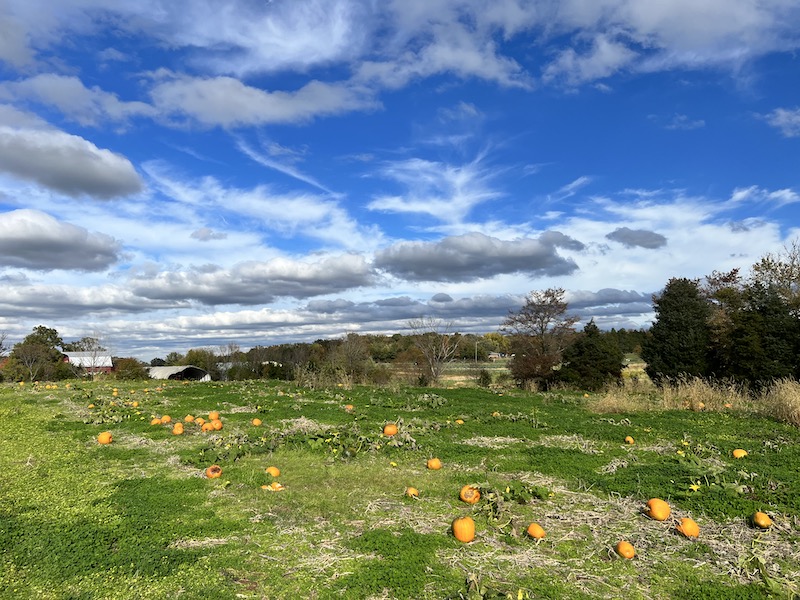 Hopefully, I can continue the seed saving and planting so a piece of Prince William county is always a part of our home in northern Michigan.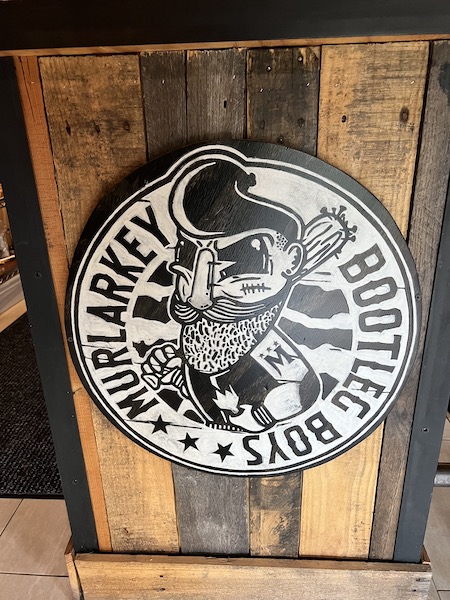 Starting with a meager 23-gallon copper still, second-generation Irish-American cousins Tom Murray and Mike Larkin, along with a small team of family and friends, began distilling high-quality, small-batch spirits.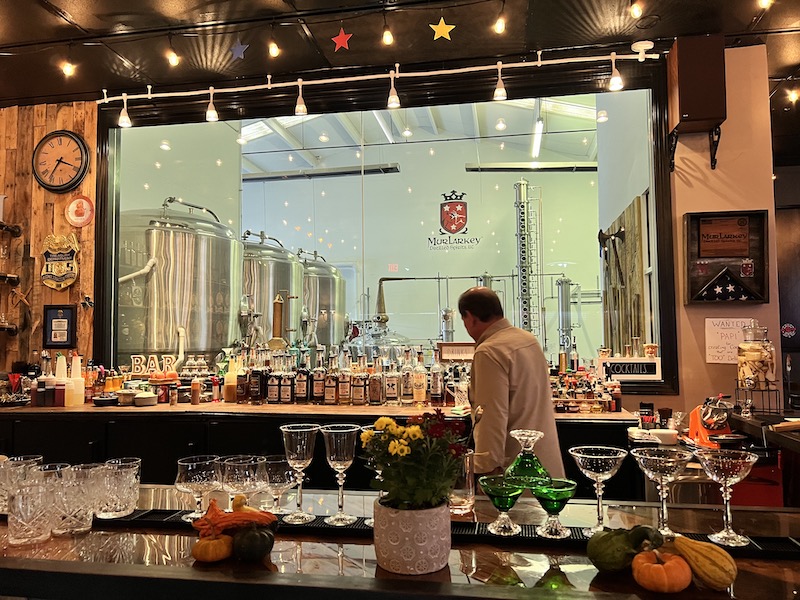 Using only the finest, all-natural ingredients, MurLarkey spirits are produced to uncompromising standards.
This was absolutely one of my favorite distilleries I've visited (and I've been in my fair share). The cocktails are over the top delicious with incredible presentation.
The atmosphere is warm and welcoming and it's definitely a place I'd return again and again if I lived nearby.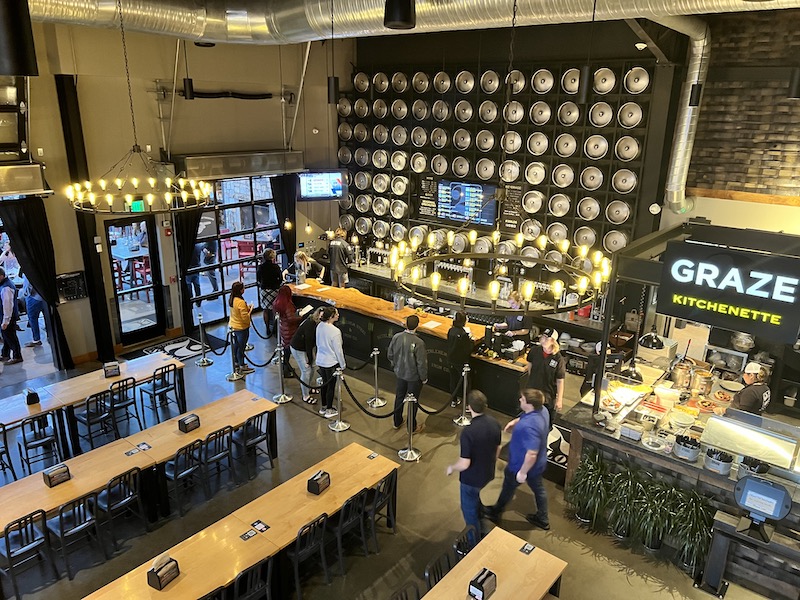 Located on the site of the historic Thomasson Barn in Manassas, Virginia, Farm Brew LIVE is a 10+ acre campus that features craft beer, craft food and live, local music.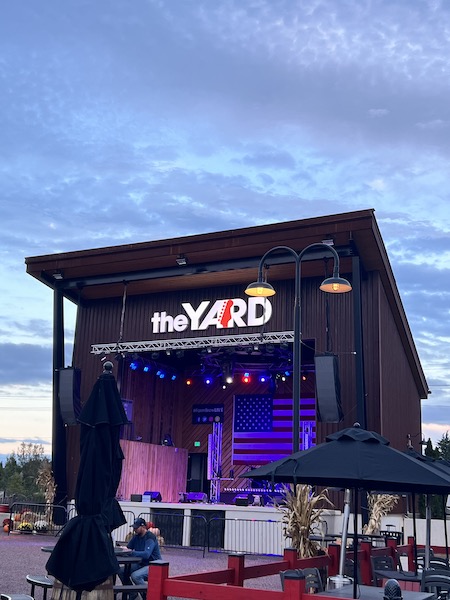 Love live music, great food and high energy? This is the place for you. Definitely a place to hang with friends, grab a cold brew and listen to some great music.
We dined inside the historic barn and enjoyed every tasty morsel. Between the brewery and Farm Brew Live I was starting to reconsider my life choices on where I live.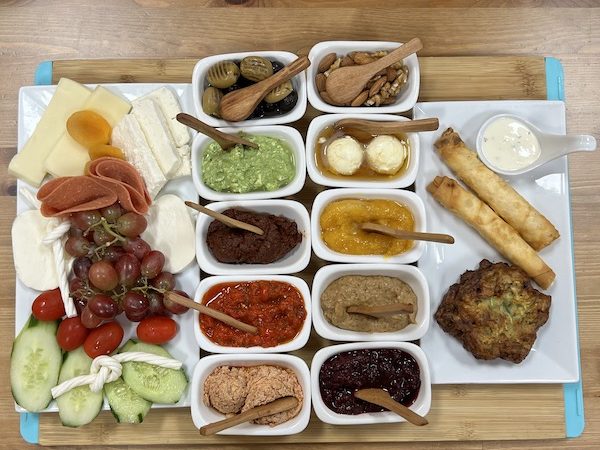 They are a family-owned bakery. They focus on traditional Turkish pastries ranging from Turkish bagels to different types of Turkish pastries filled with fresh feta cheese, ground beef, potatoes, and fresh spinach.
I really enjoyed all the foodie destinations in Prince William County, but if you forced me to just pick one to return to it would be My Cravingz Bakery Cafe.
I'll preface that by saying that I love ethnic foods way more than American foods. I had no problem trying everything that was set before me.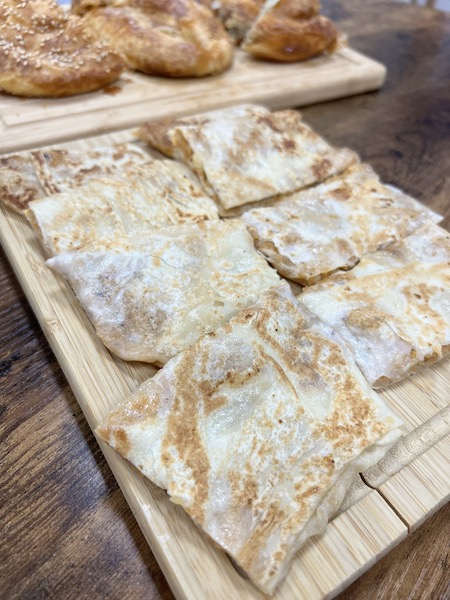 The owners are an absolute delight and man do they know how to cook!
Just go, try one of everything, split a combo plate with a friend, but be prepared to be wowed and to start making plans for a return visit before ever walking out the doors.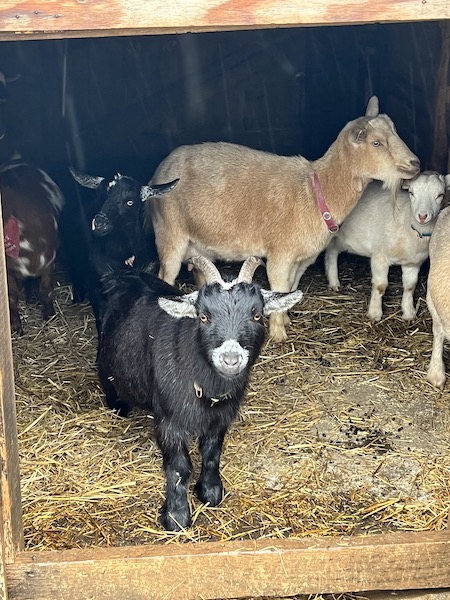 The Little Goat Farm is located on beautiful Lake Manassas in Prince William County, Virginia.
The Farm provides guests healthy, sustainable food as well as goat, alpaca, llama, bee products, and free-range eggs.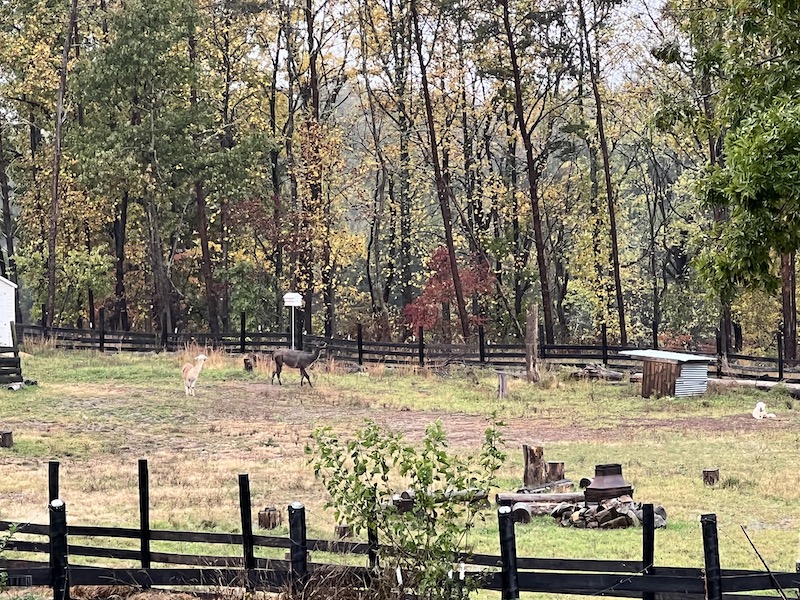 Enjoy special events such as Goat Yoga, Open House Farm Tours, Private Tours, Newborn Snuggling, & Private Parties.
Be sure to grab some honey and eggs after you're done snuggling baby goats.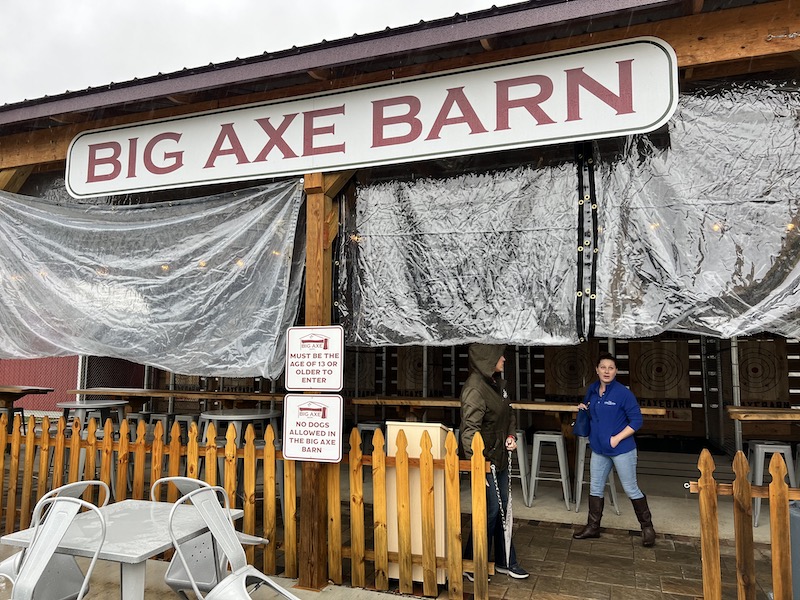 Relax in their 6 acres of a meticulously landscaped beer garden or Brewbarn, just minutes from I66.
Sip away the afternoon on our vast selection of delicious Ales and Lagers, or if you prefer, choose from a handful of wines or local handmade cider.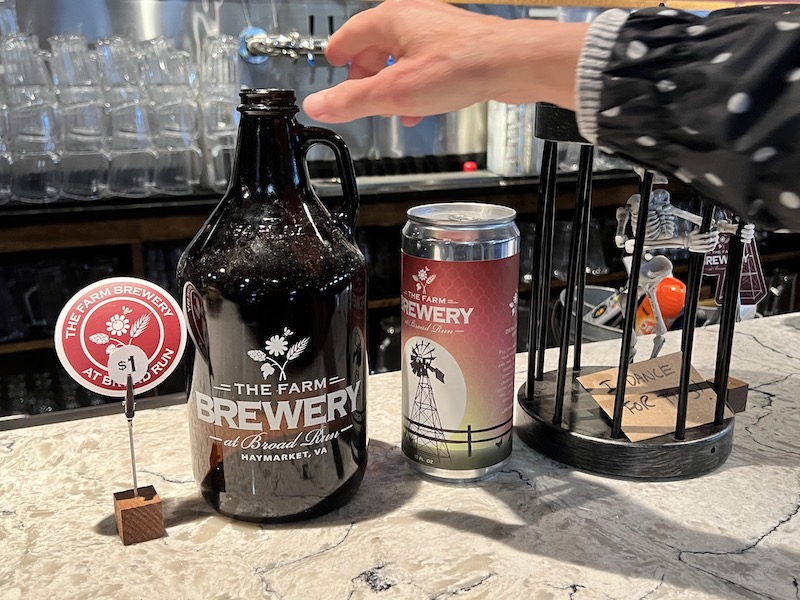 Spend time catching up with family and friends playing games or listening to live music. Of course, a little competition among friends is never wrong.
Try your hand at Ax Throwing. I kinda sucked at it, but hey, with a little more practice I might just be an ax throwing pro!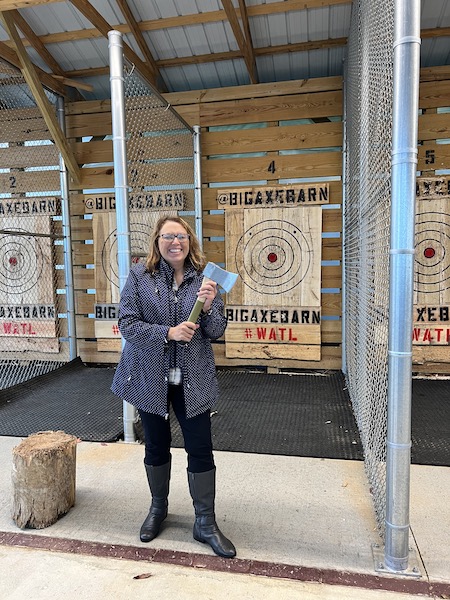 Having too much fun and don't want to go home yet?
Check out these other fun destinations in Northern Virginia:
A Short List of Things To Do In Old Town Alexandria
5 Reasons You Absolutely MUST Visit Fairfax, Virginia
Arlington, Virginia: 5 Things To Do Beyond The National Cemetery