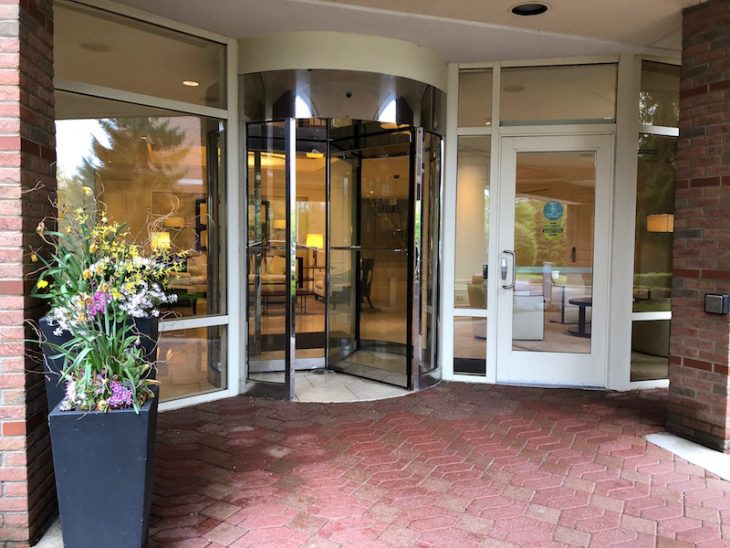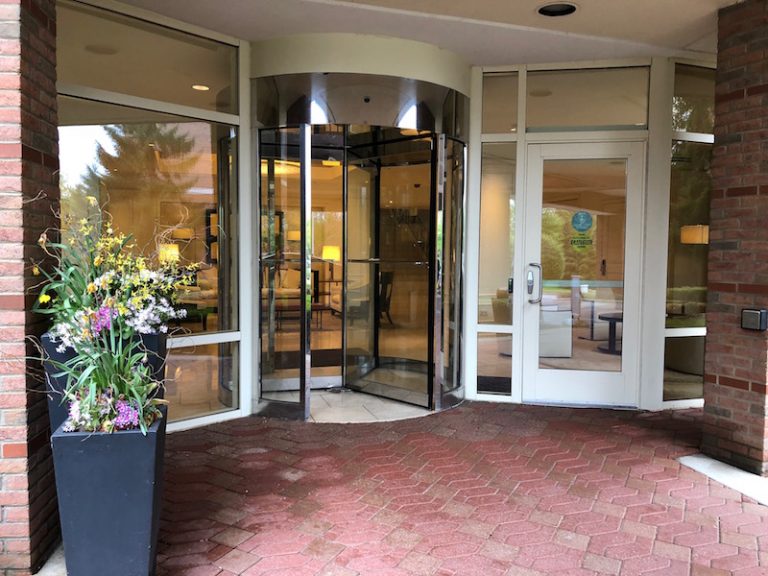 You're in Midland, Michigan.
Maybe you're here to see a broadway show or the symphony at the Midland Center for the Arts. Maybe you're planning to soak up all the science and art the Alden B Dow Museum has to offer. Maybe you're a nature lover excited to visit the Chippewa Nature Center or feast your eyes on the stunning displays at the Dow Gardens.
Whatever your reasons for visiting Midland, you'll be staying at the H Hotel. I know, because that's where I stayed and there's no better place to call home during your visit to Midland. Right in the center of town, you'll have access to all your touristy endeavors from the H.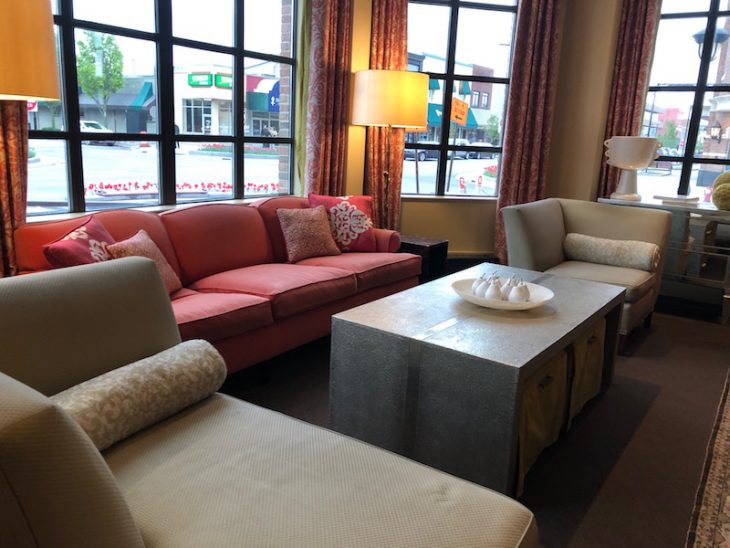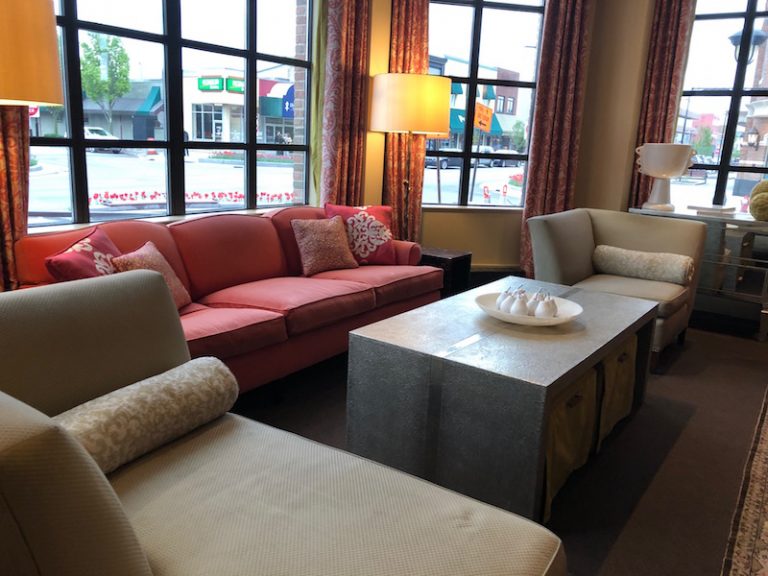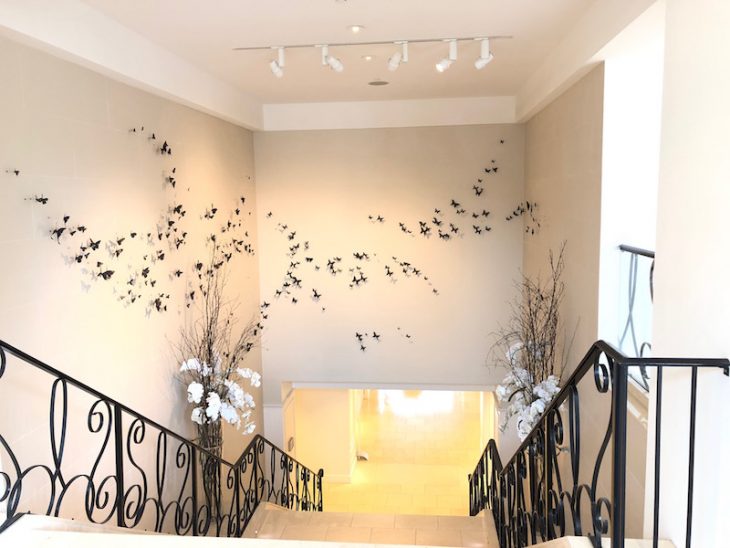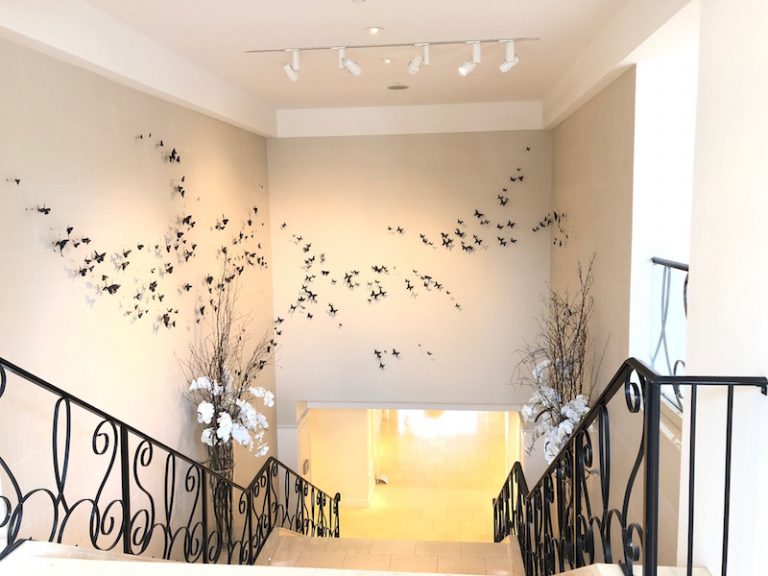 The H Hotel's modern decor is stunning in its simplicity and beauty. You'll be captured by the bright and fresh feel as soon as you walk in the doors. There's something about this place that made me feel happy, relaxed, and simply glad to be there.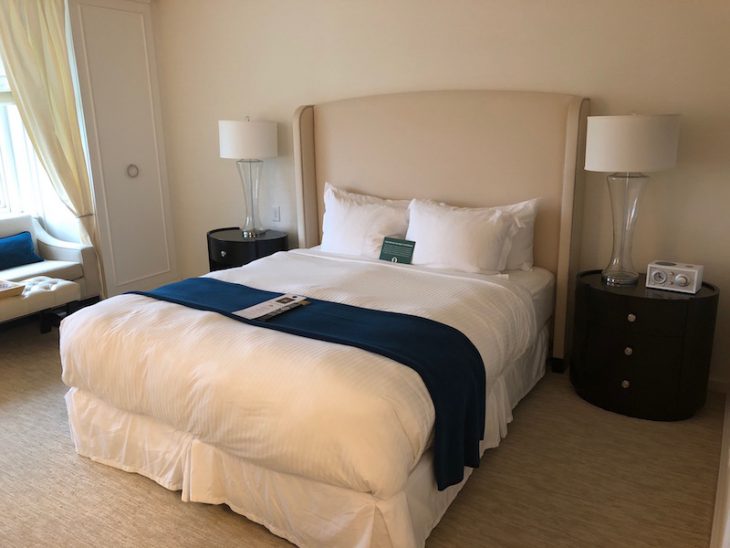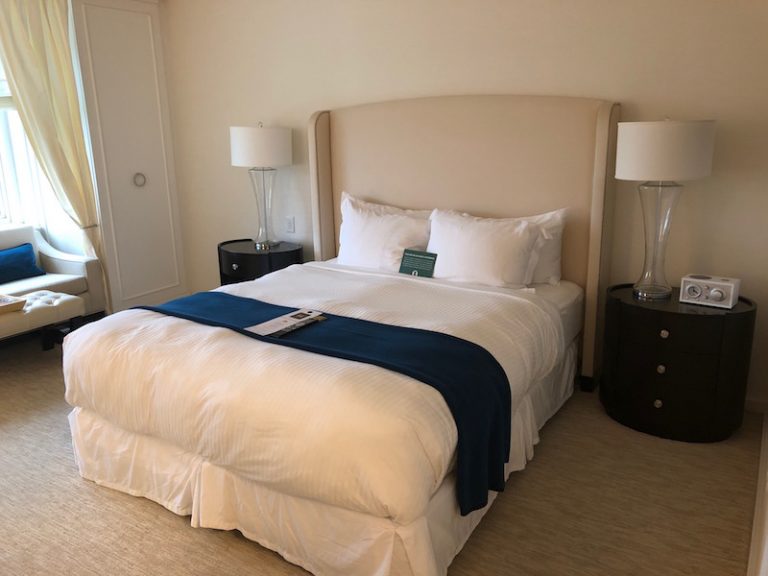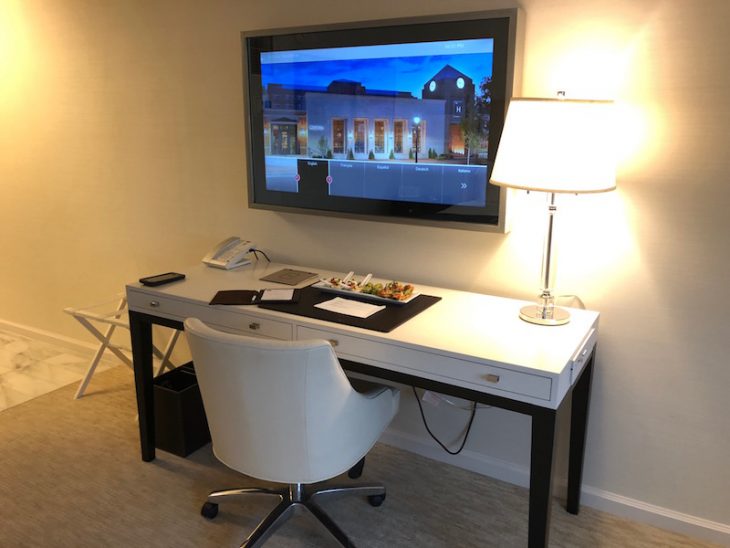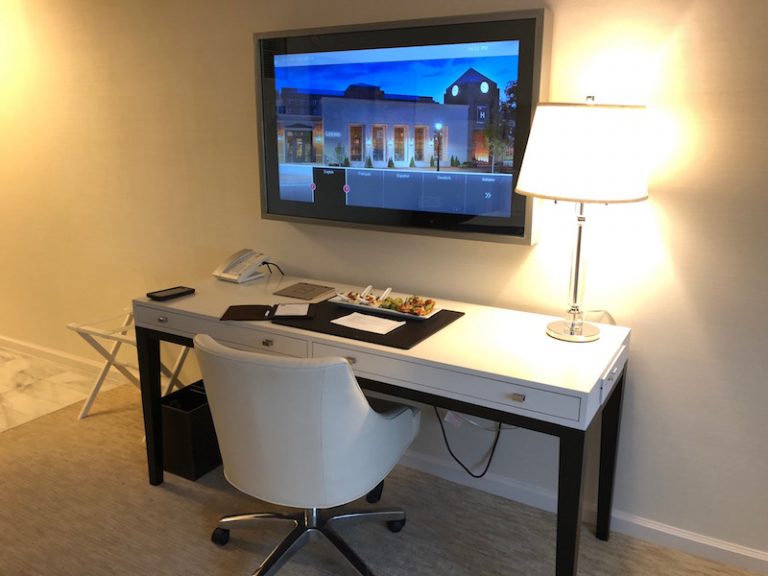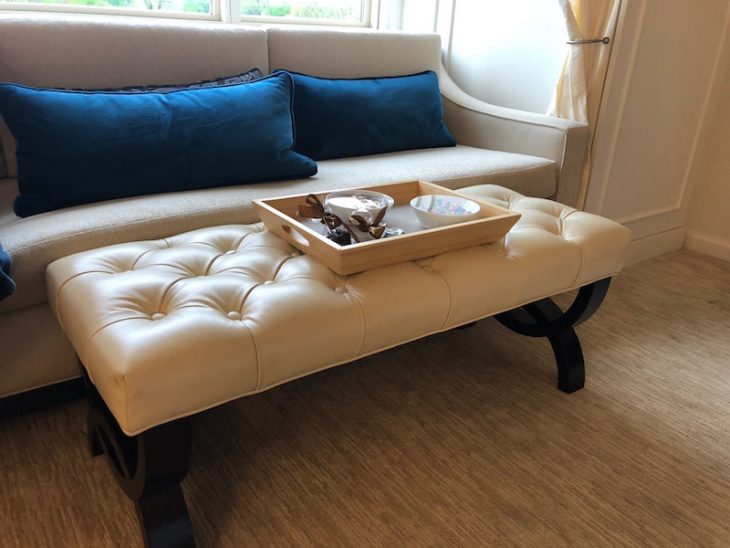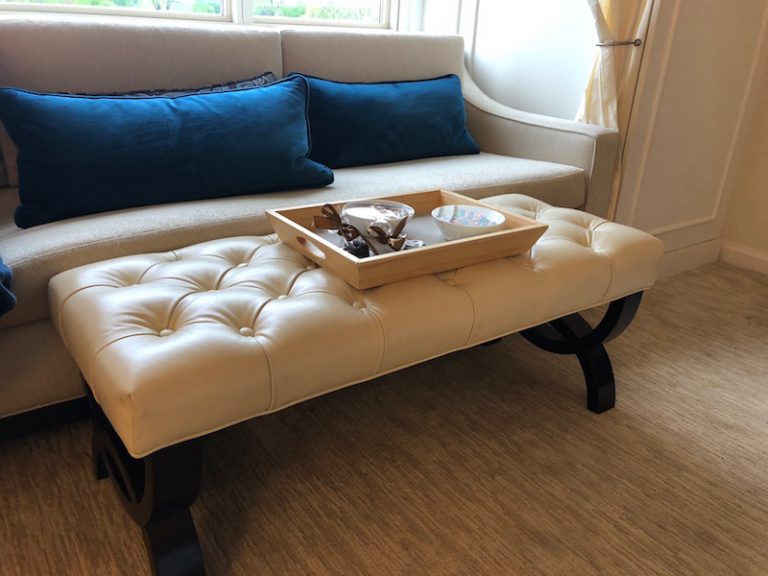 You know how some hotels tend to be a little dated, stuffy, and dark? When you step into your room at the H, you'll wonder why you stayed anywhere else. The rooms are full of natural light, fresh, clean lines, and decor that will please your eyes at every turn. You'll feel the stress of your day roll right off your shoulders as you walk into your sanctuary.
Hunger may be the only thing that manages to lure you out of the comfy bed. The H has just what you need to quiet those hunger pangs. Each of its three restaurants are considered among the best in Midland.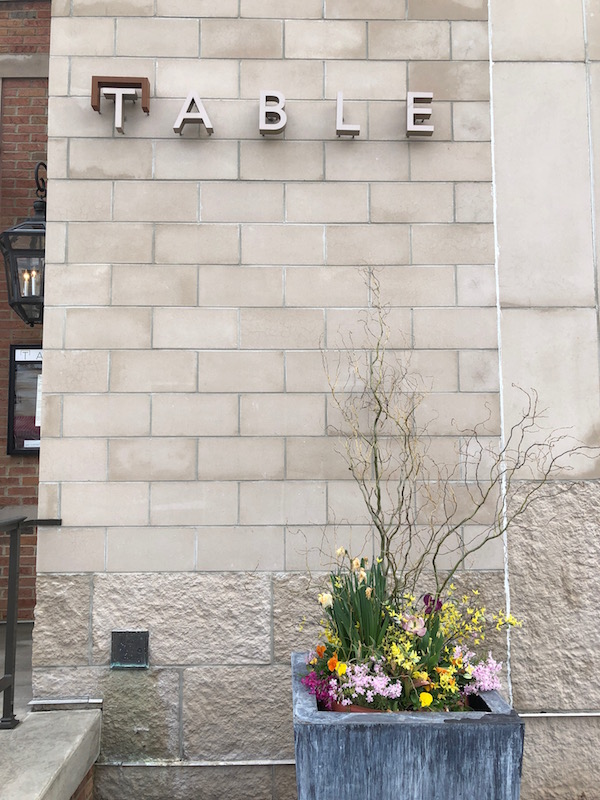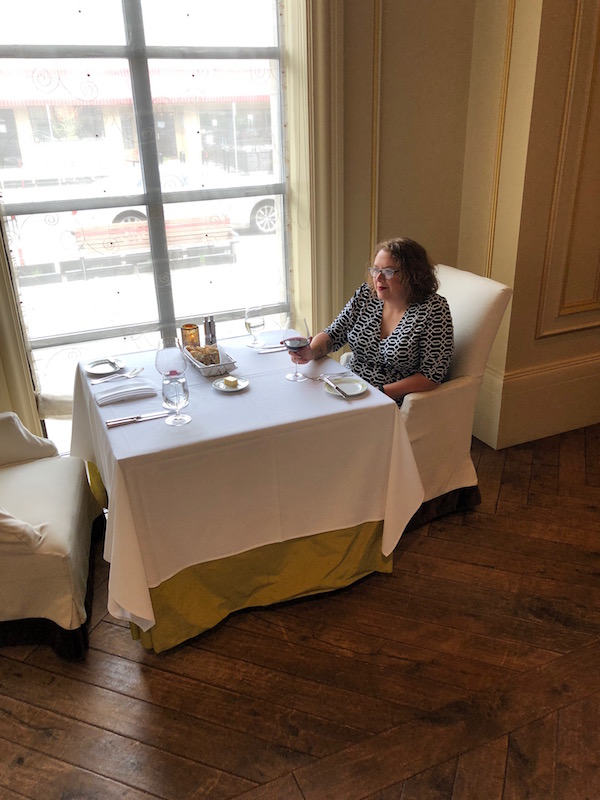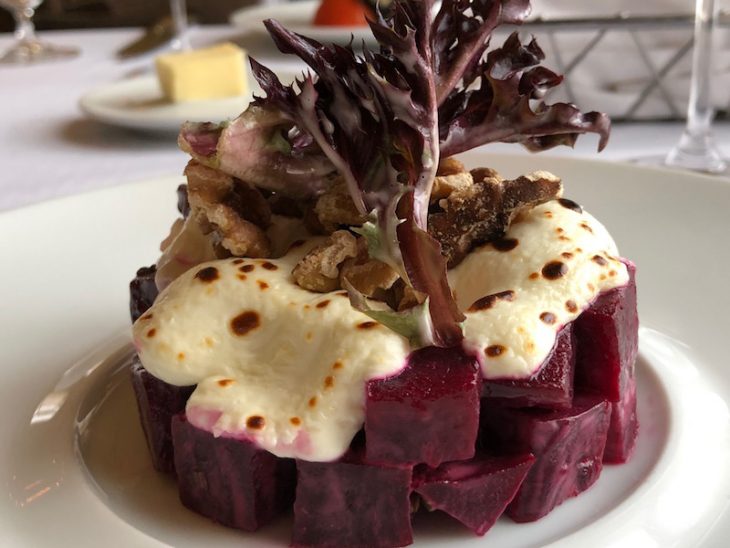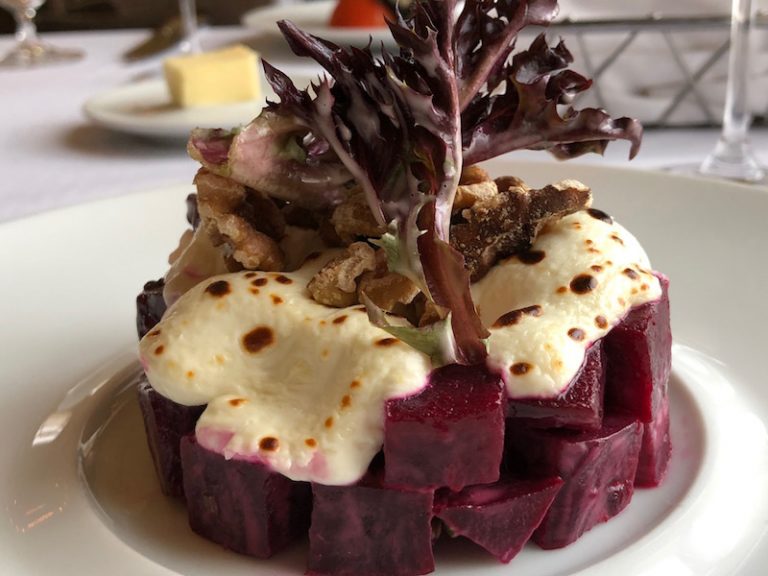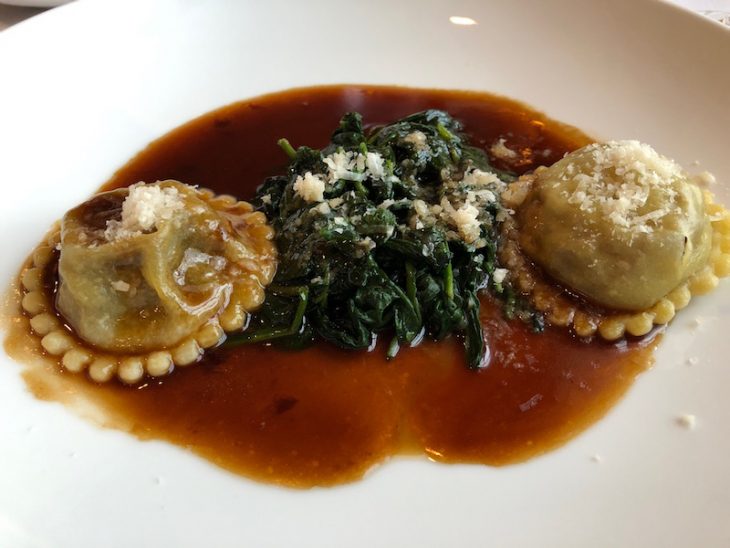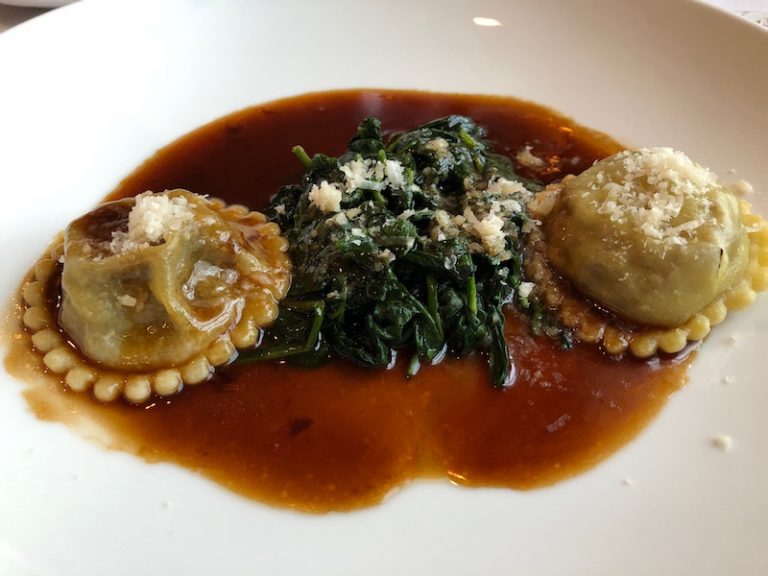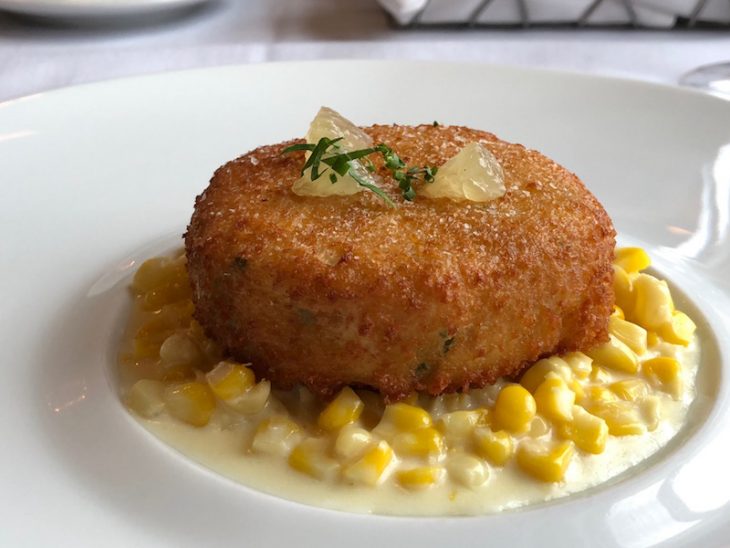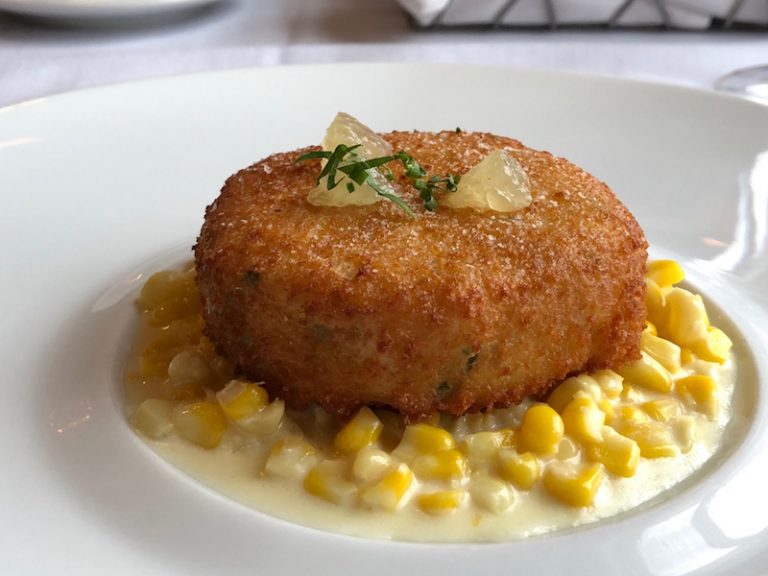 Table Restaurant is where you'll find upscale American cuisine with touches of flavors from around the world. While you sink your teeth into your filet mignon or enjoy piping hot Prime French Onion soup, you just might notice a few of the details that make this restaurant unique. The Periodic Table, for which it's named, is creatively displayed on the wall and hidden among the bricks on the floor. Every piece of decor was clearly chosen with care to make your dining experience perfectly exquisite. Take it up a notch and reserve the elegant wine room for private dining.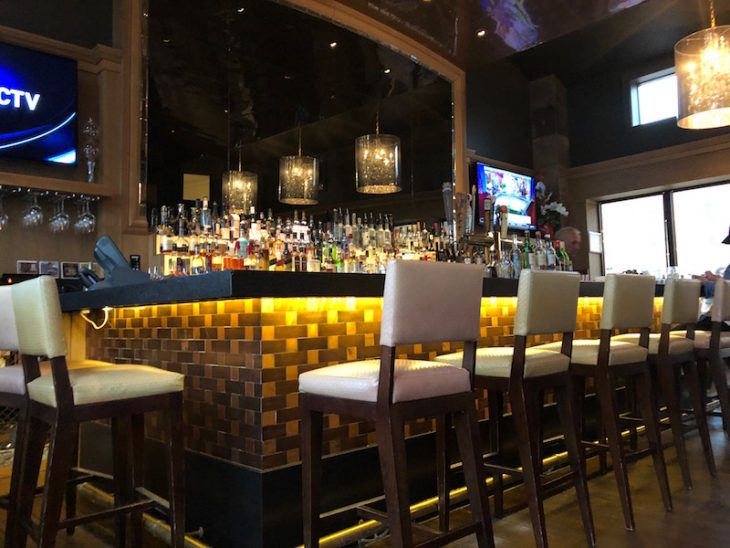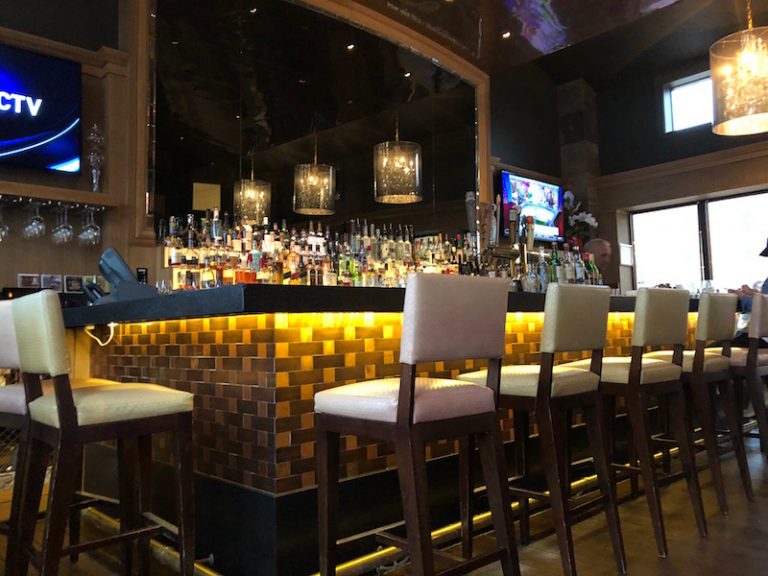 Bar Oxygen carries on the theme of relaxation at the H. You'll find this place to be comfy and cozy, with soft seating along with the traditional bar. It's the perfect place to wrap up your full day in Midland. Catch the game at the bar with wings and beer, or relax in one of the cozy chairs with some wine or a cocktail.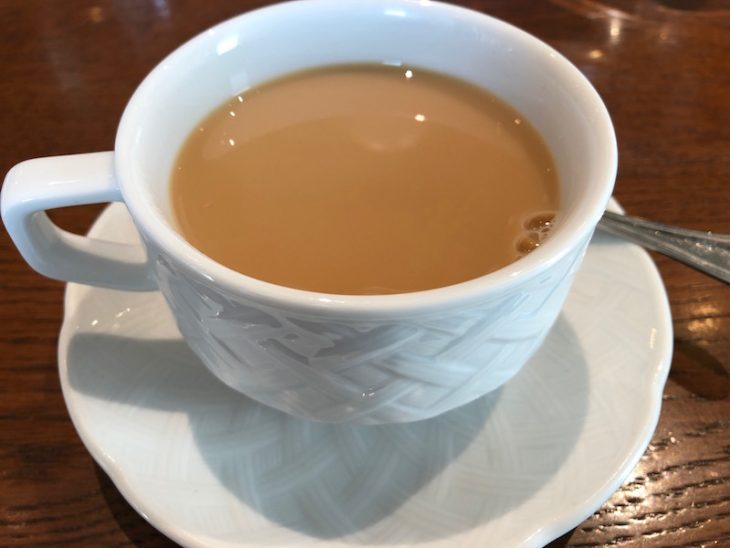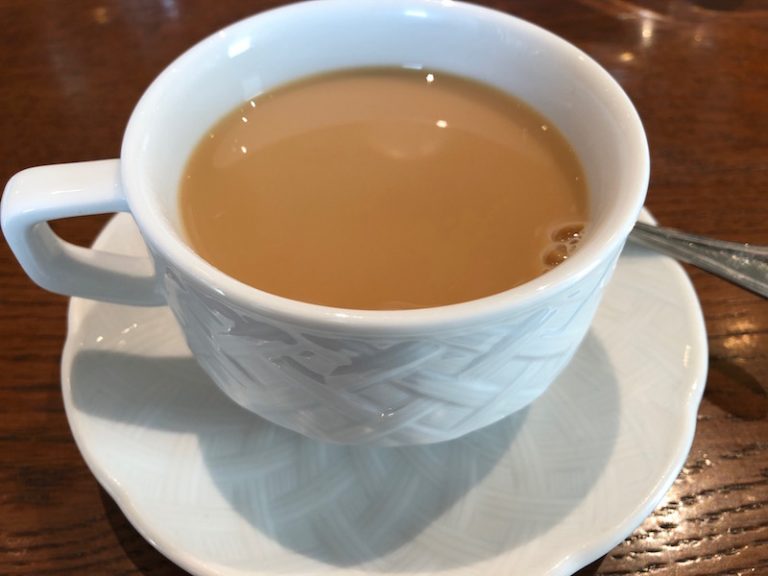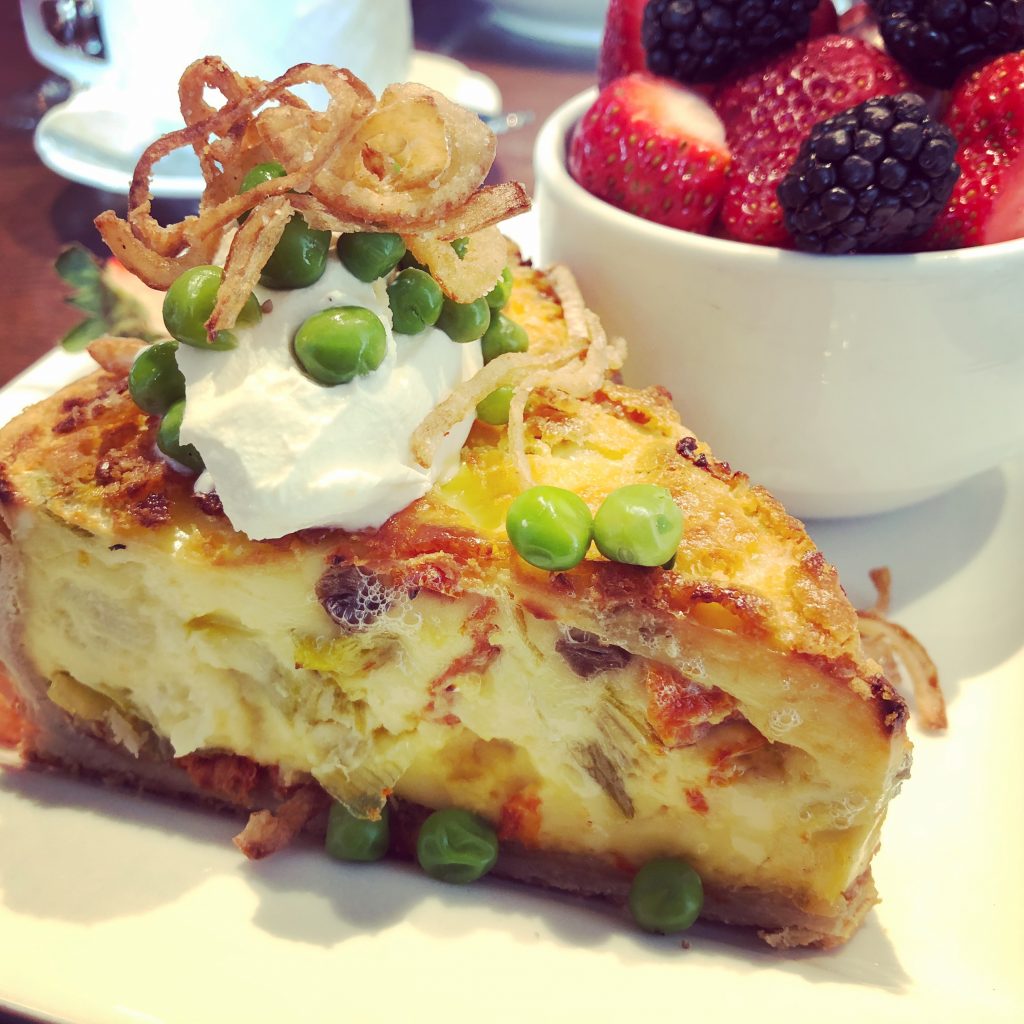 For something a little more casual, check out Cafe Zinc. You'll be transported to France when you step into this bistro and take in the tantalizing scents of freshly baked pastries and breads. Stop in for breakfast and enjoy a mouth-watering omelet. A salad and a sandwich make for the perfect Cafe Zinc lunch. And for dinner, your tastebuds will thank you for ordering the Muscovy Duck. You can stop in anytime for a pastry and coffee to go.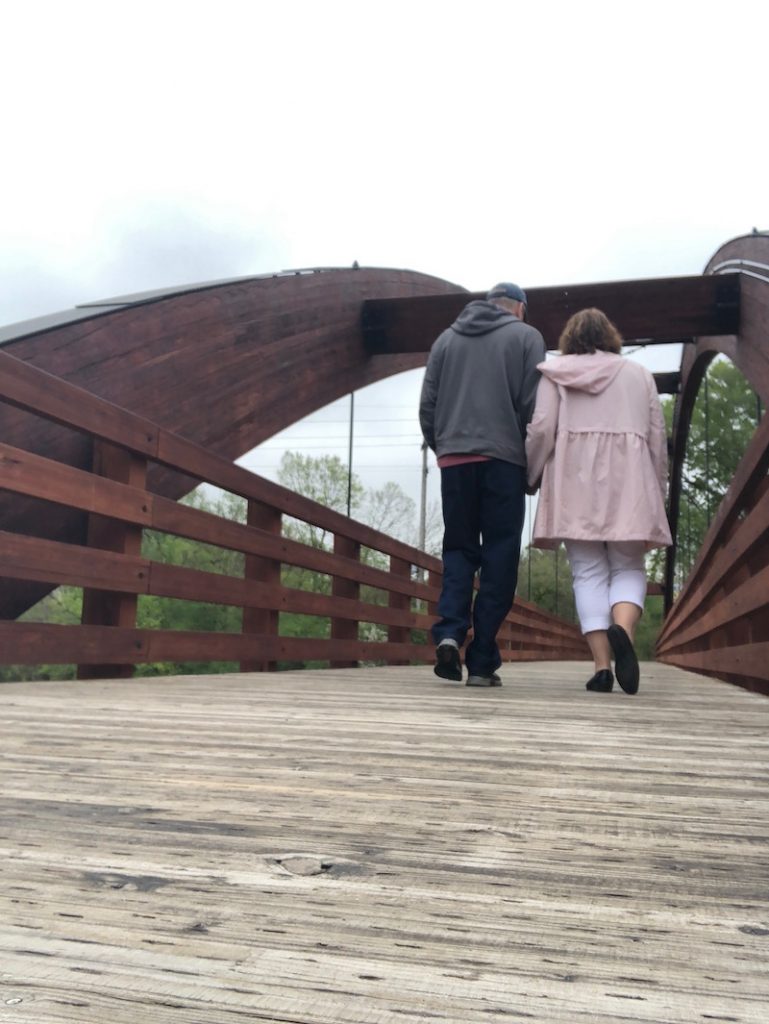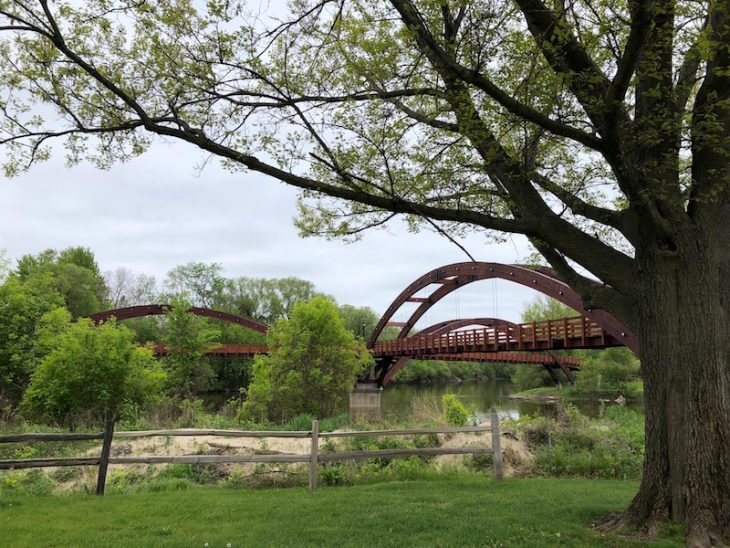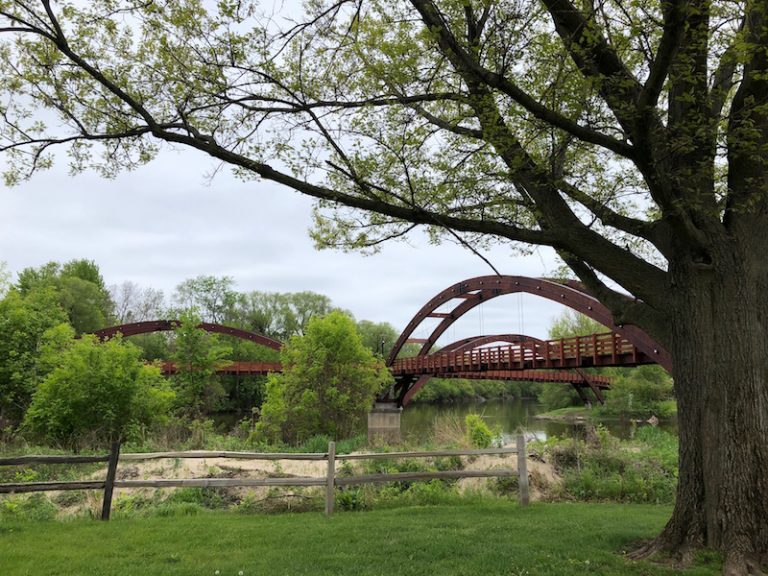 You cannot leave Midland without taking a stroll to the Tridge. This three-legged wooden footbridge is a favorite among tourists and locals alike. It was originally built in 1981 but was given a much-needed facelift in 2017. Just a four-minute walk from the H, admiring this engineering feat is more than worth it.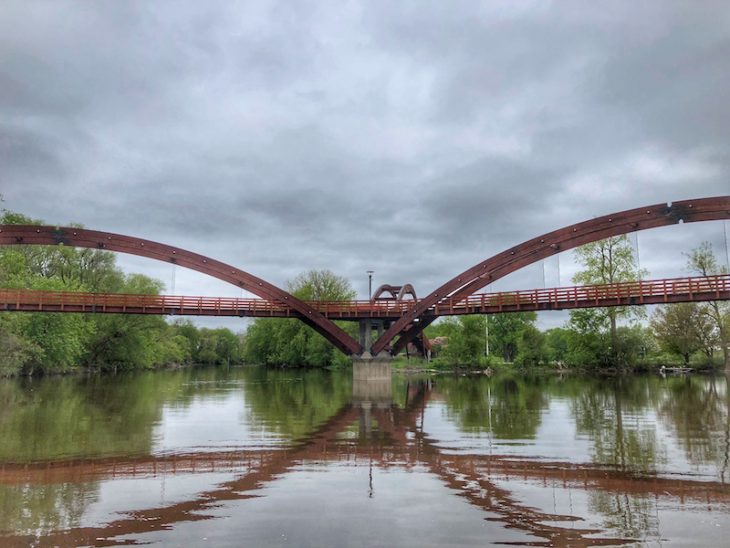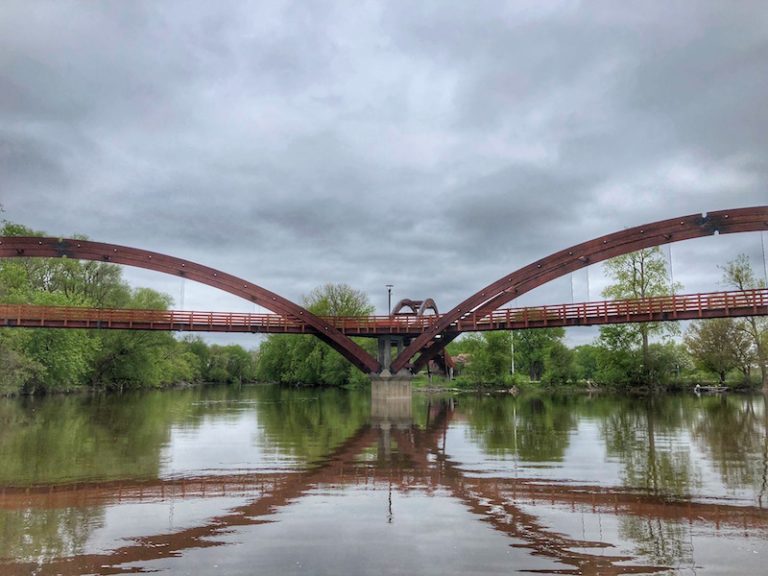 One leg will take you to Chippewassee Park, another will lead you to St. Charles Park, and the third points you in the direction of the Farmer's Market areas. Visit the Tridge on your morning jog along the Pere Marquette Rail Trail, your afternoon jaunt to the park, or your evening stroll with its lights to guide you.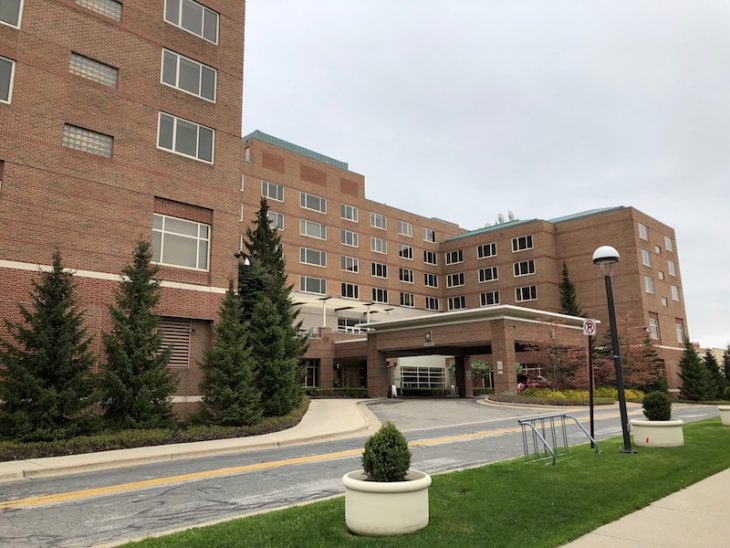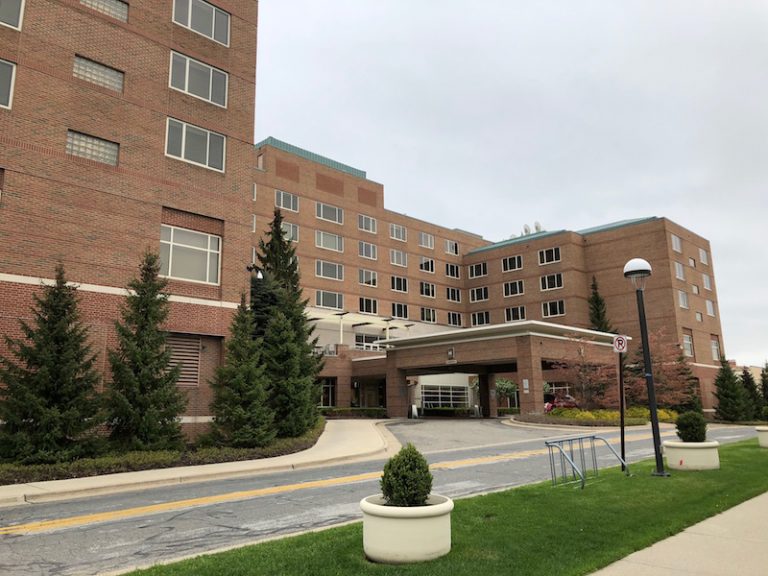 Midland is a town that Michigan is proud to call its own, and the H Hotel makes it easy to enjoy it to the fullest.
PIN THE H HOTEL TO PINTEREST