I tried my hand at making a loaf of red wine bread and it turned out fantastic. After baking it up I started thinking about all of the other lovely recipes I could make with the bread. I immediately thought of french toast. I mean, really, how can you go wrong with french toast, and adding red wine and chocolate takes it up to a whole new level.  Honestly, this Red Wine and Chocolate French Toast should be illegal for breakfast.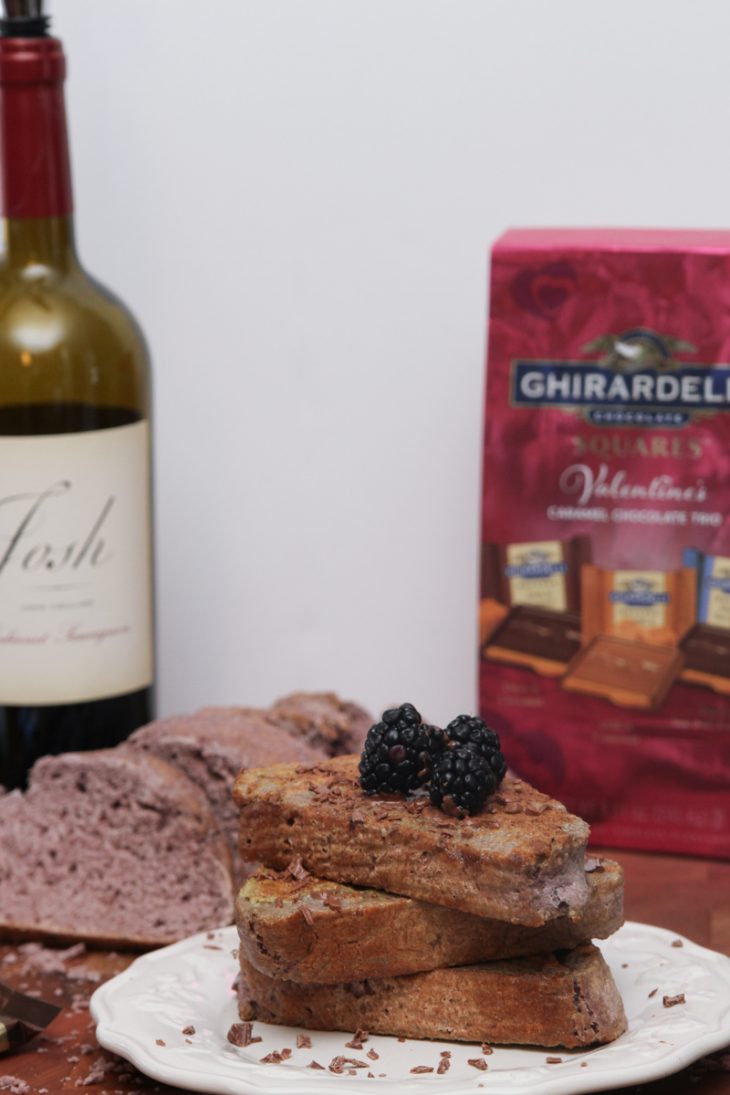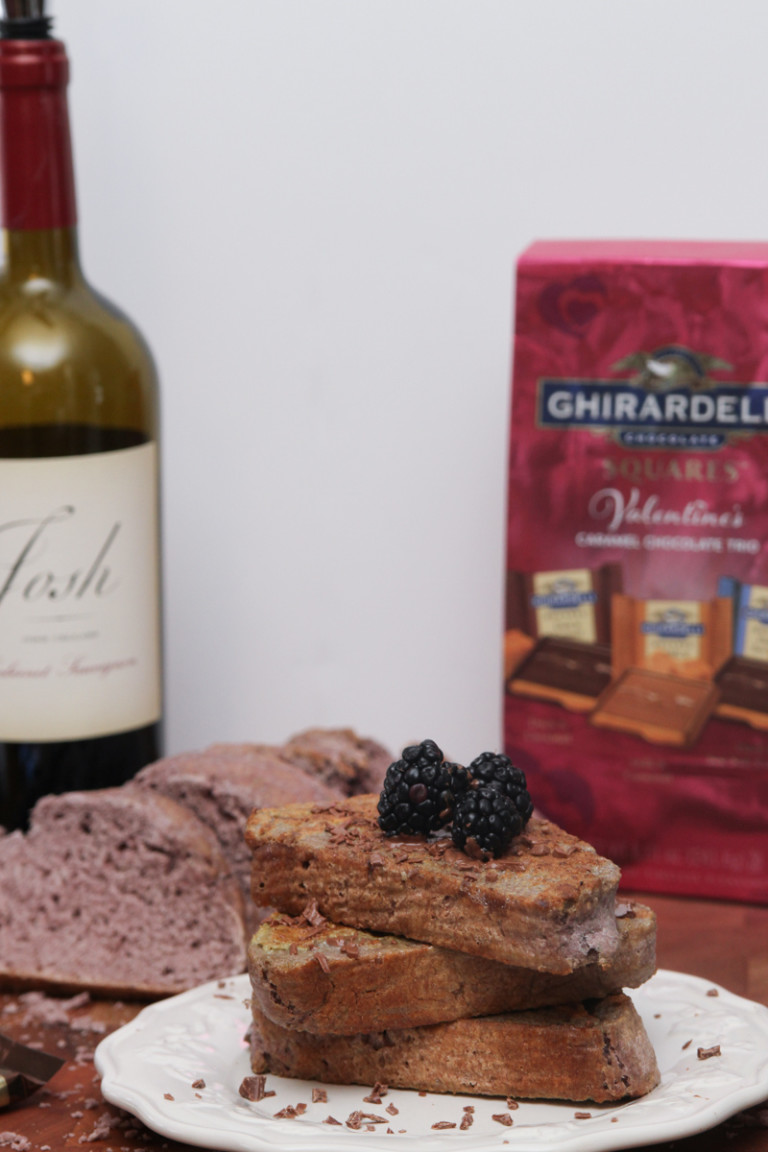 Use the red wine bread recipe that I shared here (it's really quick and easy, I promise). This is the perfect recipe for a special breakfast at home or brunch with the girlfriends. Plus, it includes wine and  chocolate and, well, you can never really can't go wrong with that combination.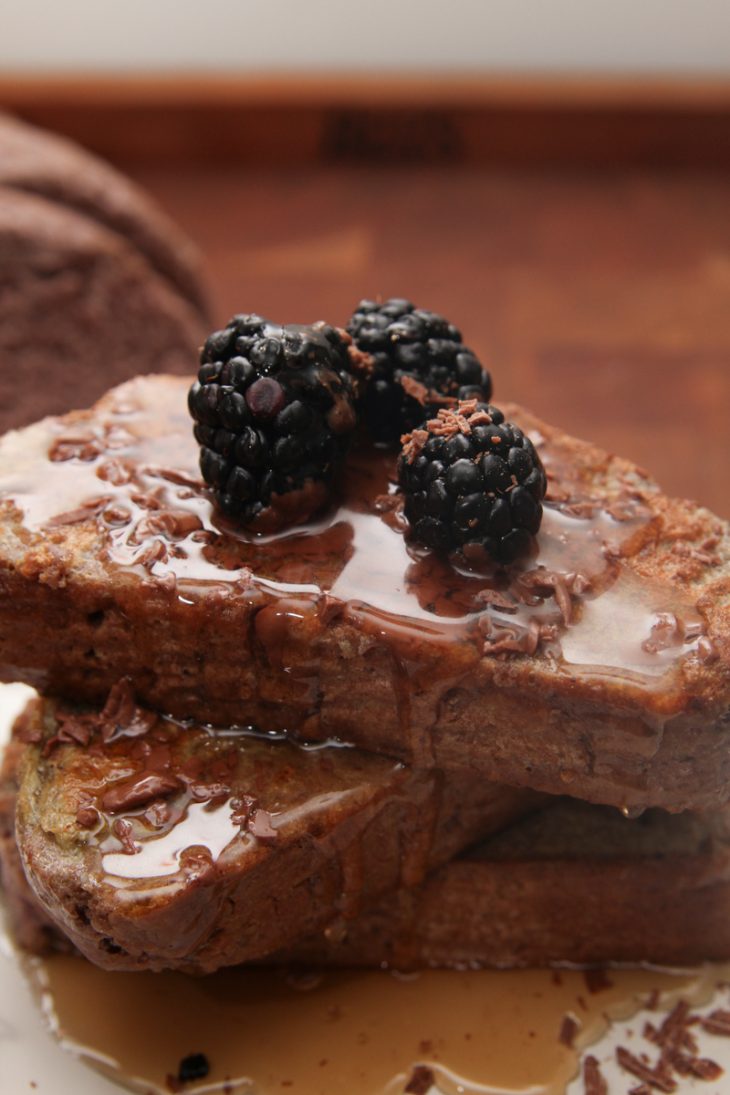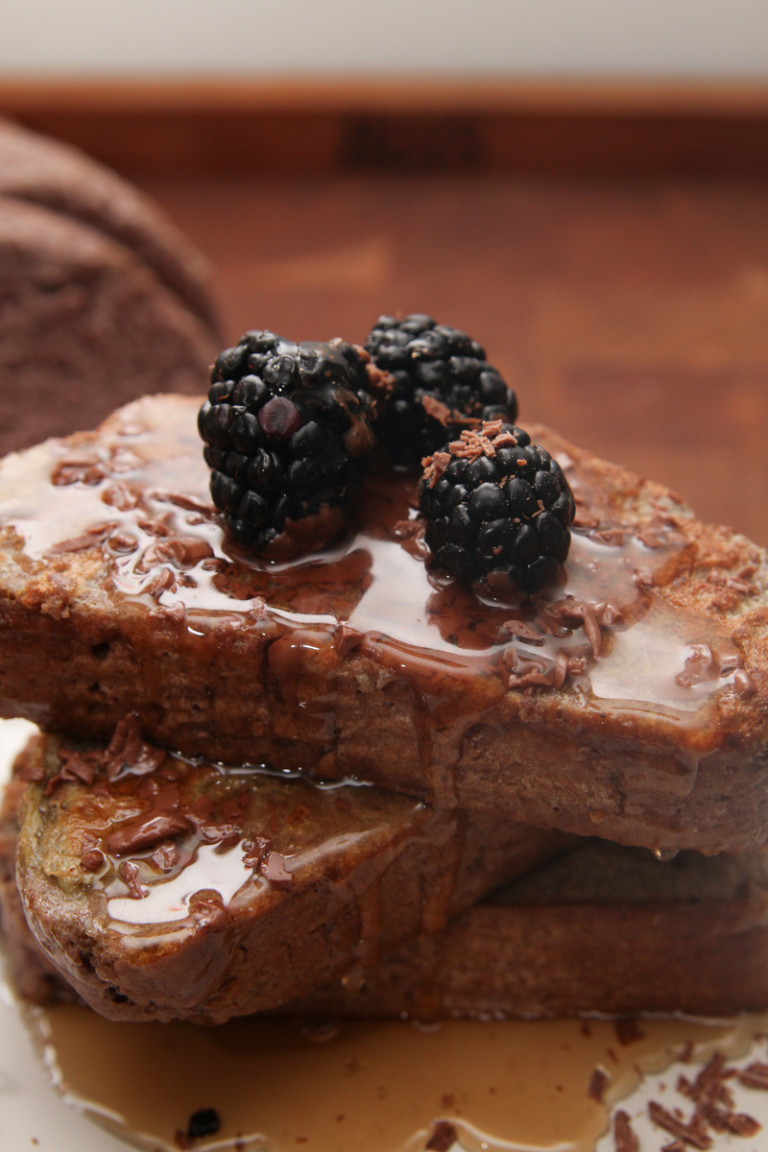 Slice the bread in nice thick slices. Dip into an egg wash then place in hot skillet and toast on each side.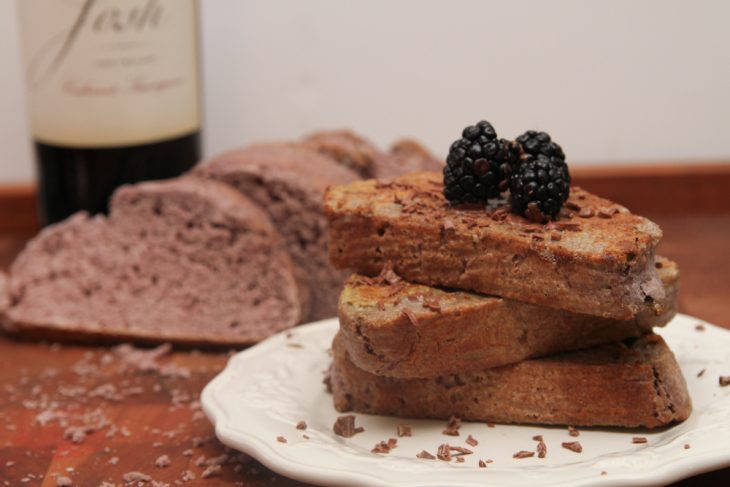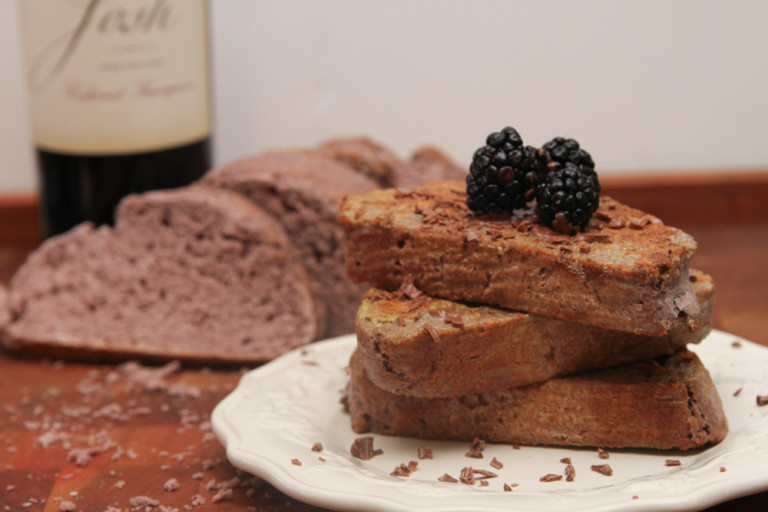 When you plate up the french toast sprinkle with shaved or finely chopped Ghiraradeli dark chocolate, top with a couple berries and add syrup. Ta da….Red Wine and Chocolate French Toast is served!
Prepare for a delicious start to your morning.
Wondering what red wine to buy? Let Wine Awesomeness help. Every month they'll send wine to your address so that you can try the french toast with a variety of different wines. Who doesn't want wine to magically appear at the door? I know I do. It's a gift that keeps on giving. Check them out. They always have great deals for first time customers so you can try to see how much you love it.
RED WINE AND CHOCOLATE FRENCH TOAST INGREDIENTS
2-3 Red Wine Bread slices, per person
2 eggs
1/4 tsp cinnamon
4-6 Ghirardelli chocolate squares, shaved or finely chopped
Blackberries
RED WINE AND CHOCOLATE FRENCH TOAST DIRECTIONS
In a medium, shallow bowl whisk eggs and cinnamon until yolks and whites are well combined.
In a medium-size skillet, over medium heat, add 1 tablespoon of butter. Heat until melted.
Quickly dip each side of a slice of bread into the mixed eggs and place in the hot pan. Cook for 4-5 minutes, or until toasted, on each side.
Plate 2-3 slices on a plate, sprinkle with chocolate, top with berries and add syrup.
Serve hot.


PIN ME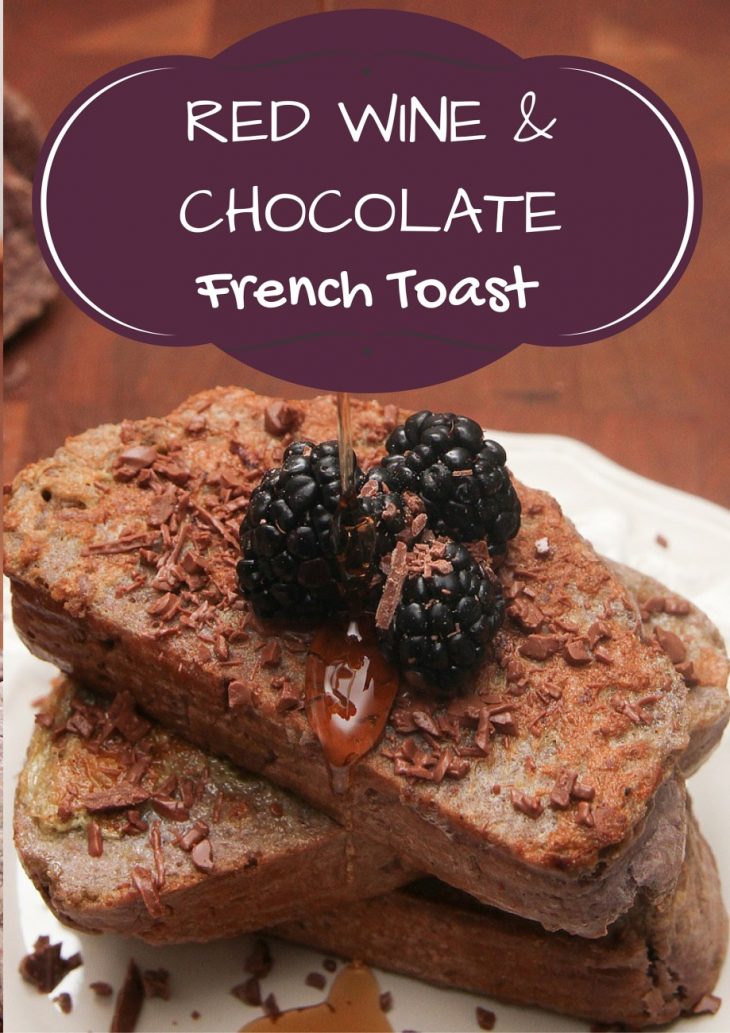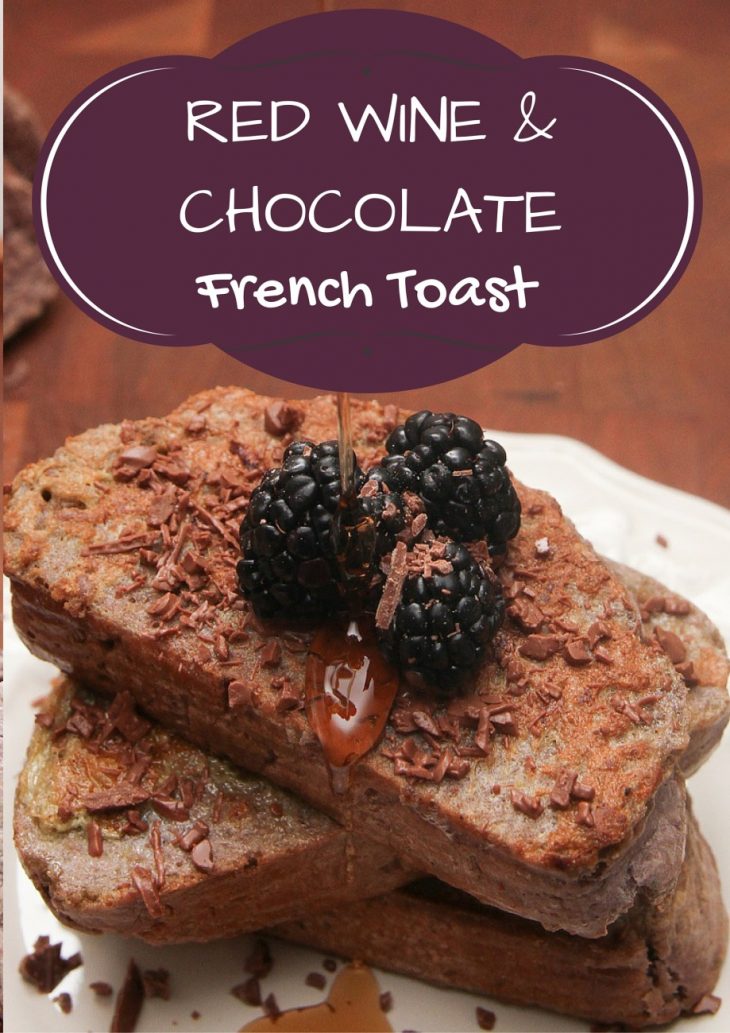 YOU ARE ALSO GOING TO LOVE
Studies have shown that if you loved this post you'll enjoy these posts as well.