Because when one finds themselves in a German inspired town one must eat German food and Helen Georgia does not disappoint with dining options.
Of course, there are more restaurants than these three that you could dine at. However, if you're like me, and get overwhelmed with too many choices this list is for you.
These three restaurants all offer authentic German food, great customer service and each has its own unique atmosphere.
If you have time, I say try all three, but if you can only pick one my recommendation is to go to Hofer's of Helen.
The 3 Best Places to Eat German Food in Helen Georgia
Hofer's of Helen
At Hofer's of Helen Bakery and Café, started by Horst & Gerda Hofer who came from Schwabach Germany to the U.S. in the late 1950's, even the furniture is imported from Germany.
Enjoy sitting in Hofer's Biergarten, located on the covered front deck of the Bakery and Café while enjoying German delicacies derived from family recipes. Of course, indoor seating is also available.
Try the Jäger Schnitzel mit Pilzrahmsauce, Spätzle und Rotkohl, a sautéed pork loin topped with a Märzenbier mushroom sauce, served with homemade spätzle and red cabbage or the Ziguener Schnitzel, a tender pork cutlet lightly breaded and pan fried, topped with a spicy green and red pepper sauce, and served with homemade spätzle and vegetable of the day.
Arrive early for breakfast or simply grab a baked good from the bakery case. Just a heads up, there will most likely be a wait for a table, but it's completely worth it!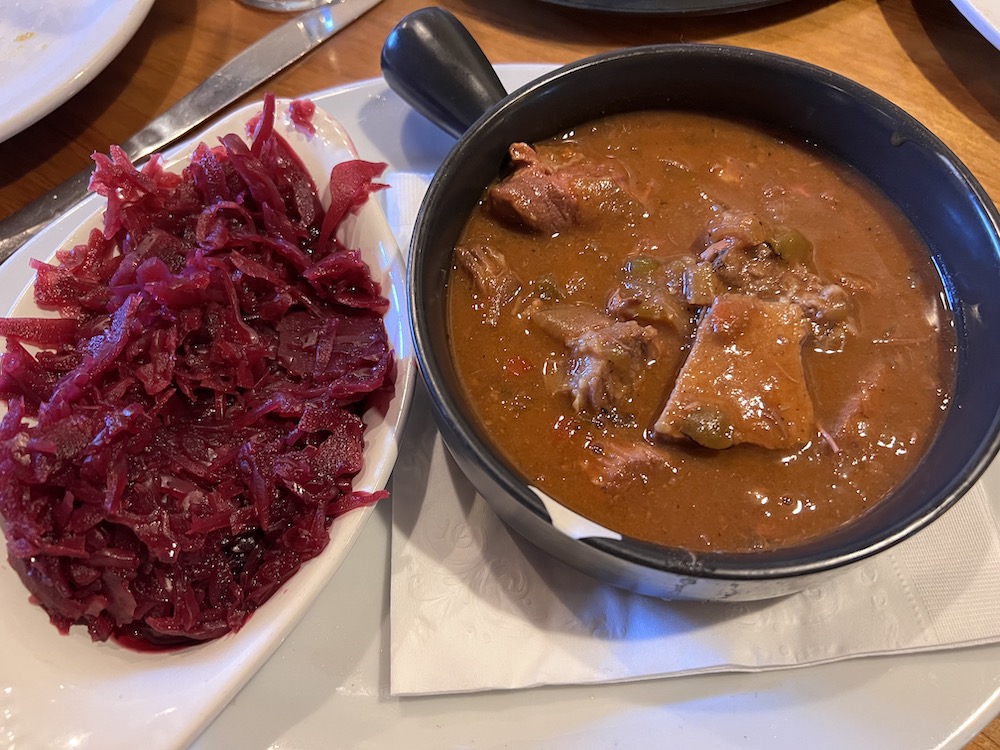 Bodensee Bavarian Restaurant
Bodensee Restaurant offers fine German dining in a setting reminiscent of the German Alps.
Bodensee is open for breakfast, lunch and dinner and features specialties like Weiner Schnitzel or the Haus Platter featuring knockwurst, homemade garlic wurst and smoked pork chop with sauerkraut and German potato salad.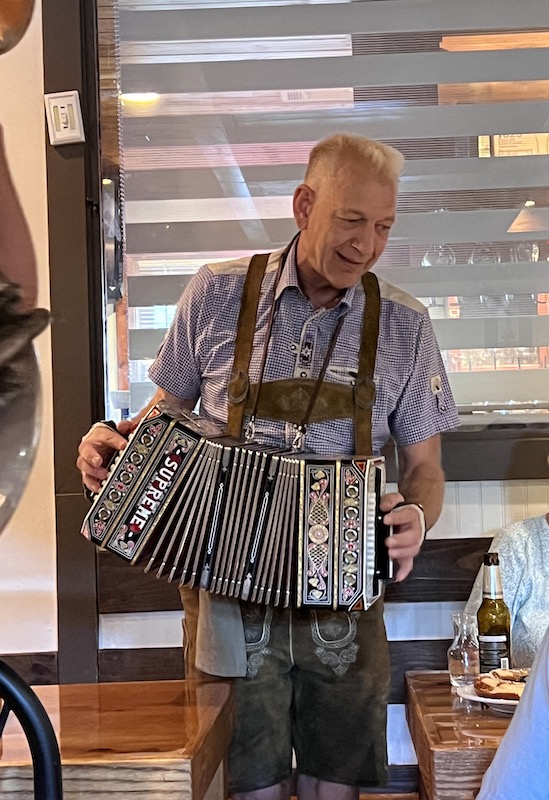 And, if luck is on your side, somebody might even serenade you with traditional german music.
Nothing feels more like you're in another country that Bavarian-style food and music.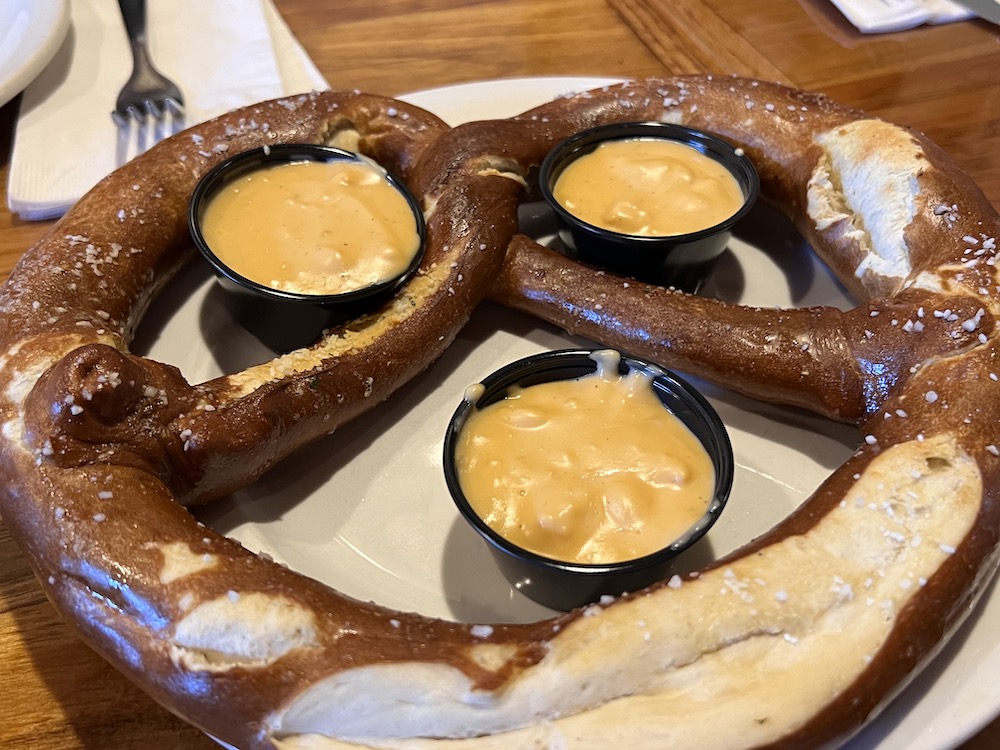 Hofbrau Haus
The Hofbrau Haus has long been one of Helen's landmark Restaurants.
Enjoy a meal while overlooking the riverfront.
Dine on traditional German dishes while enjoying a pint of imported beer.
The Hofbrau Haus offers great views and a great atmosphere for the entire family to enjoy. If the patio is open, we highly recommend outdoor seating at this restaurant.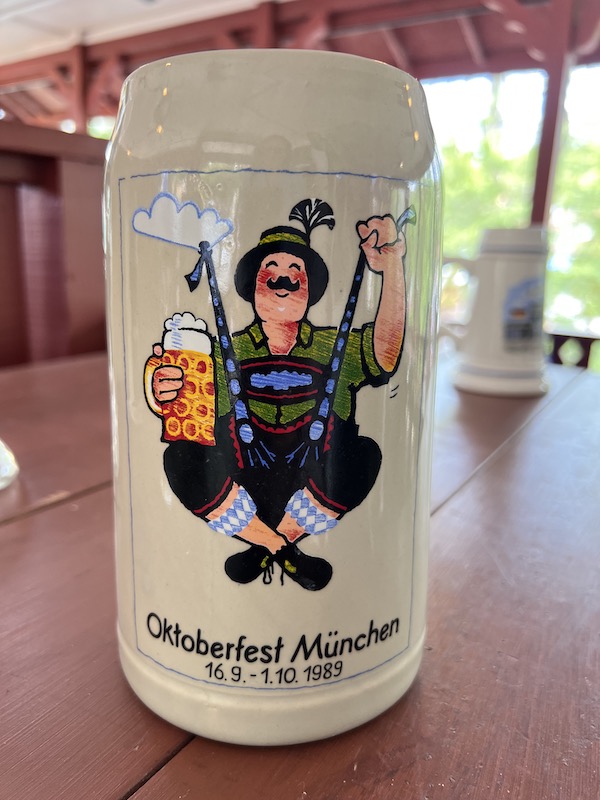 BONUS: OKTOBERFEST
The German-inspired Alpine Village of Helen is idyllic for celebrating Oktoberfest and is by far Helen's biggest party of the year.
Tap your toes to German music, do some dancing and enjoy authentic German food and drinks.
Practice your Polka and get ready for the Chicken Dance. . .Oktoberfest is always a blast.
Don't Miss These Other Helen Georgia Stories
5 Unique Georgia Attractions You Can Only Experience Around Helen
Why You Should Celebrate the Holidays in Helen, GA
Top Outdoor Adventures in Helen, Georgia for Every Skill Level
Pin To Pinterest