Move beyond the alpine village this area is known for and discover the top outdoor adventures in Helen, Georgia.
See what serious and amateur outdoor enthusiasts rave about when it comes to the hiking, mountain biking, tubing, fly fishing, zip lining and more outdoor opportunities found in the area.
There is an adventure for every single skill level here from those that like a simple stroll to those that are looking for more action-packed fun.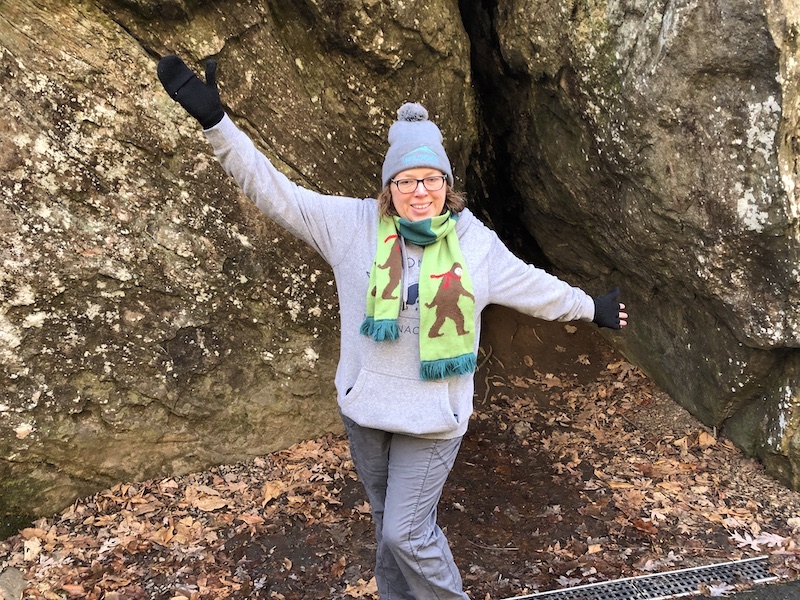 Designated as "Georgia's Official Outdoor Adventure Destination" you'll find all the best things to do in these northeast Georgia mountains.
White County, about an hour and a half north of Atlanta, surrounds the small town of Helen with protected national forests, designated wilderness areas, state park land, rivers, scenic highways, roads and trails and provides all the ways to enjoy them.
If you're looking for an active, cabin-in-the-woods mountain getaway, with room to wander, waterfalls and heart-stopping views, this north Georgia destination will satisfy your free-range soul.
Just five to 15 minutes from the excitement of the charming Bavarian village, outdoors-lovers can visit two rustic, upscale state parks, view waterfalls on easy or challenging hikes, mountain bike, zip line tour, hike a section of the Appalachian trail and work up a sweat while having fun.
For romantic fun be sure to read out Bring The One You Love To Helen, Georgia For These 5 Romantic Adventures post
For holiday fun be sure to read our Celebrate the Holidays in Helen, GA post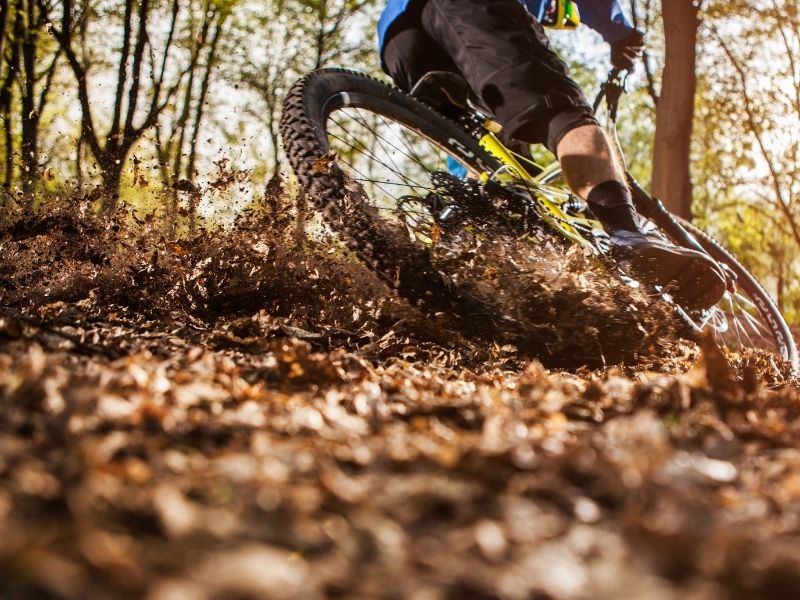 Outdoor Adventures in Helen Georgia
State Parks
We think the state parks are he best places to start.
One of the advantages of this North Georgia Mountains area is that two state parks offer everything in one place: easy and challenging hikes and biking, waterfalls and even accommodations.
If Smithgall Woods State Park appears to be a secret fishing and hunting retreat, it's because it was, thanks to a noted conservationist.
This less-traveled state property offers big rewards for its size, including luxurious "cottages" with high-end décor and amenities rarely found in a state or national park. Hikers and bicyclists can explore five miles of trails and 18 miles of roads.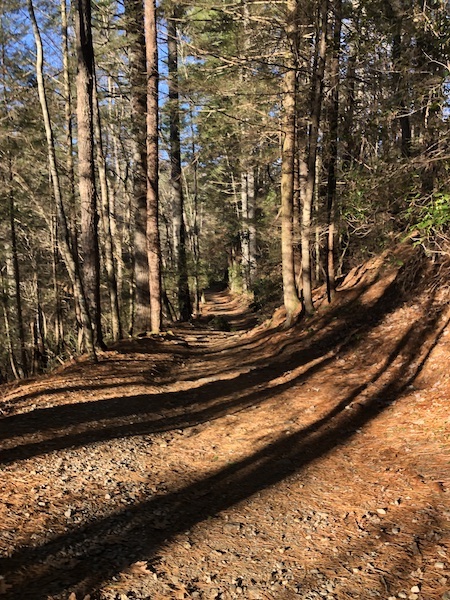 Among the hidden gems are the Cathy Ellis/ Chunanee Falls Trail, a one-mile out and back to a waterfall on a tumbling stretch of Dukes Creek.
Dukes Creek is a top North Georgia trout stream, and is a favorite for catch-and-release fishing (via reservations, but overnight guests may fish any day during their stay year-round).
The largest state park is Unicoi State Park and Lodge, situated on 1,063 acres adjacent to the Chattahoochee National Forest.
Trails lead to Lake Unicoi and, next door, to one of the most spectacular and popular waterfalls in North Georgia, Anna Ruby Falls where you'll hear the thundering rush of the double falls well before you see them.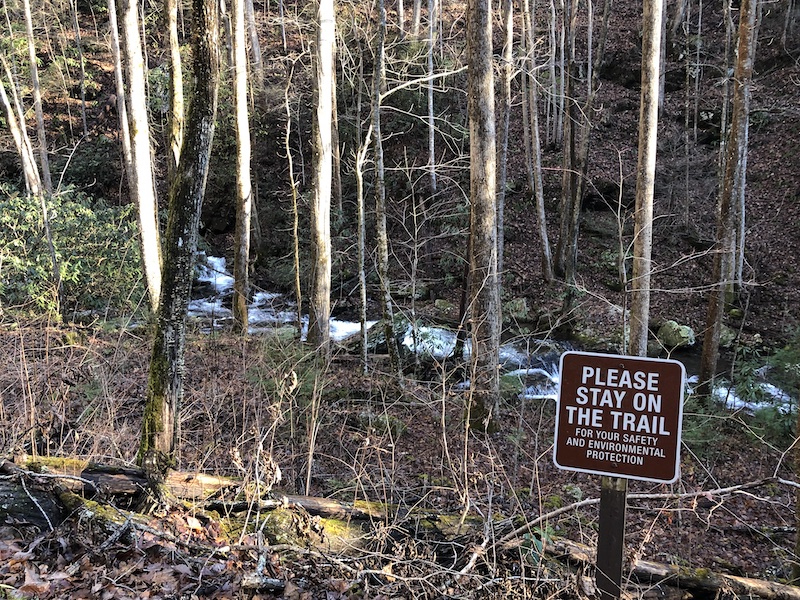 Seasoned hikers can make it more of a challenge by taking the 4.6-mile Smith Creek Trail through Unicoi.
Others prefer to drive and take the 30-minute walk from the falls parking lot.
Within Unicoi, Adventure Lodges of Georgia manages the accommodations and offers many outdoor activities, from an ADA-accessible interpretive trail and guided nature hikes around Unicoi Lake to heart-pounding ziplining and Olympic-level mountain biking.
Try 3-D archery or take a level one fly fishing class.
Take on canopy ziplines and bridges, kayaking, paddle boarding and more.
With a tavern, on-site dining, 100 hotel-style rooms, 29 fully-furnished cabins, 51 RV sites and 82 tent campsites, including primitive camping platforms, it's a popular retreat any time of the year.
Book ahead for a stay in the unique midcentury-retro Barrel Cabins. Leashed dogs are welcome; check the website or call for details.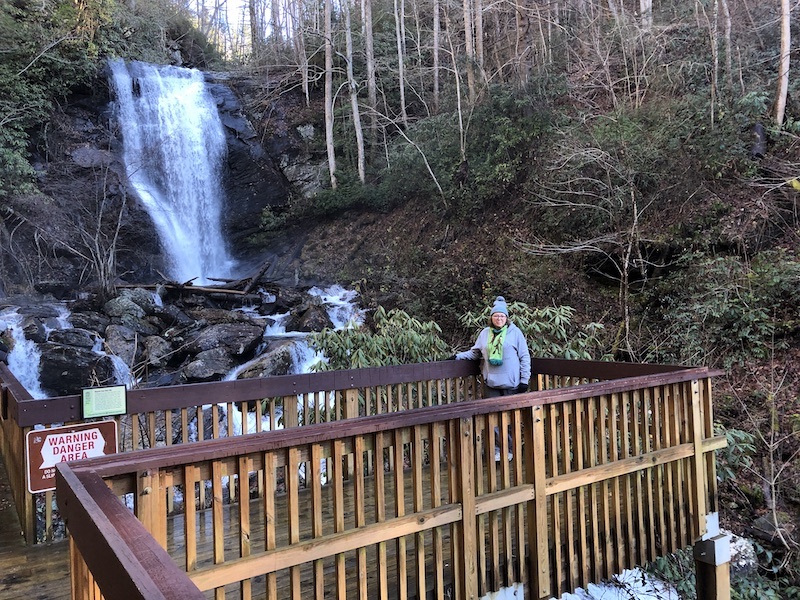 More Waterfalls –Can there ever be too many?
Some of our favorite outdoor adventures in Helen, Georgia include waterfalls.
For panoramic overlooks and two more notable waterfall hikes, take the Richard B. Russell Scenic Highway (Highway 365) northwest of Smithgall Woods State Park.
Dukes Creek Falls starts as an easy .8-mile hike, winding downhill on switchbacks into Dukes Creek Gorge.
You'll see smaller cascades and the 300-foot falls from Davis Creek into Dukes Creek Falls. An observation deck on an ADA-accessible paved section near the trail entrance gives a bird's eye view of the falls.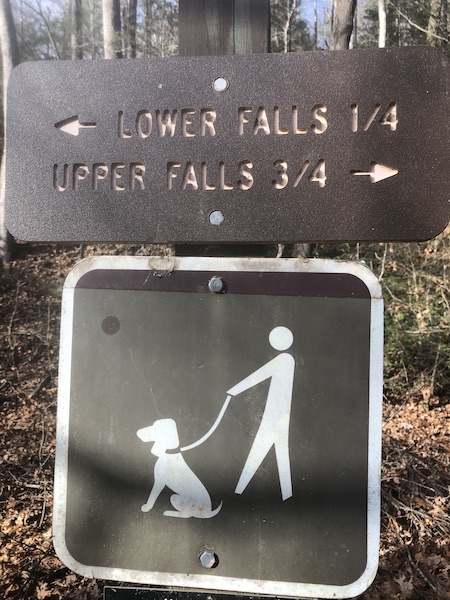 The Raven Cliff Falls Trail is more of a challenge, at 4.9 miles out and back, but has special rewards: wooden bridges crossing streams, side trails to rushing, cascading water and one of the most beautiful waterfalls in north Georgia, flowing through a split outcropping and performing acrobatics as it tumbles into a pool.
After peak leaf season through early spring, the waterfalls and trails are even less traveled and the views are even better.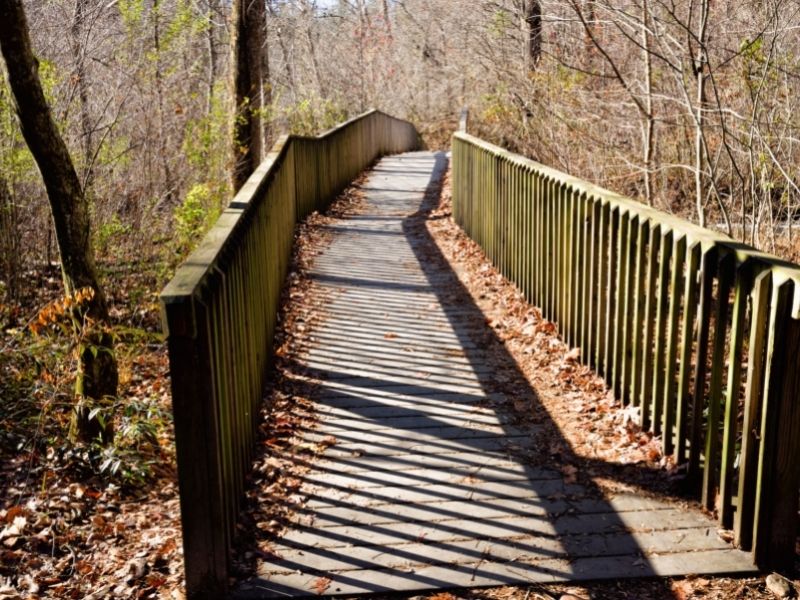 More Hiking
The waterfall hikes are just the beginning of the scenic mountain trails to be found in White County.
Within this 41,533 acres of the Chattahoochee-Oconee National Forest are several protected but hikeable wilderness areas and a section of the bucket-list Appalachian Trail, which intersects GA75 and SR348 and offers parking at both locations.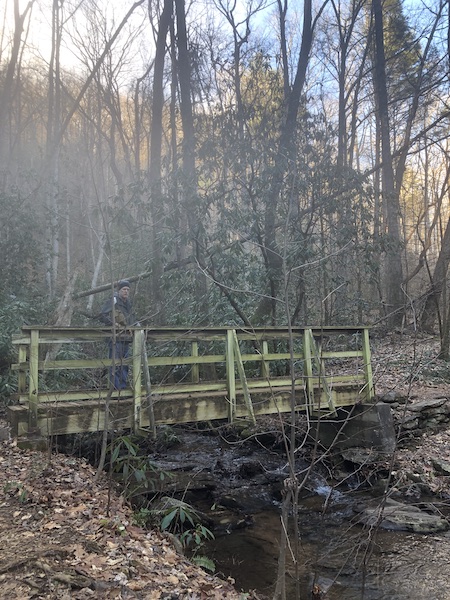 Experienced wilderness hikers can find even more challenges by using popular trail apps, along with details on safety and more.
The easiest and most accessible trail is the Helen to Hardman Heritage Trail, a one-mile, pet-friendly and ADA-accessible trail following the Chattahoochee River from Hardman Farm State Historic Site to Helen.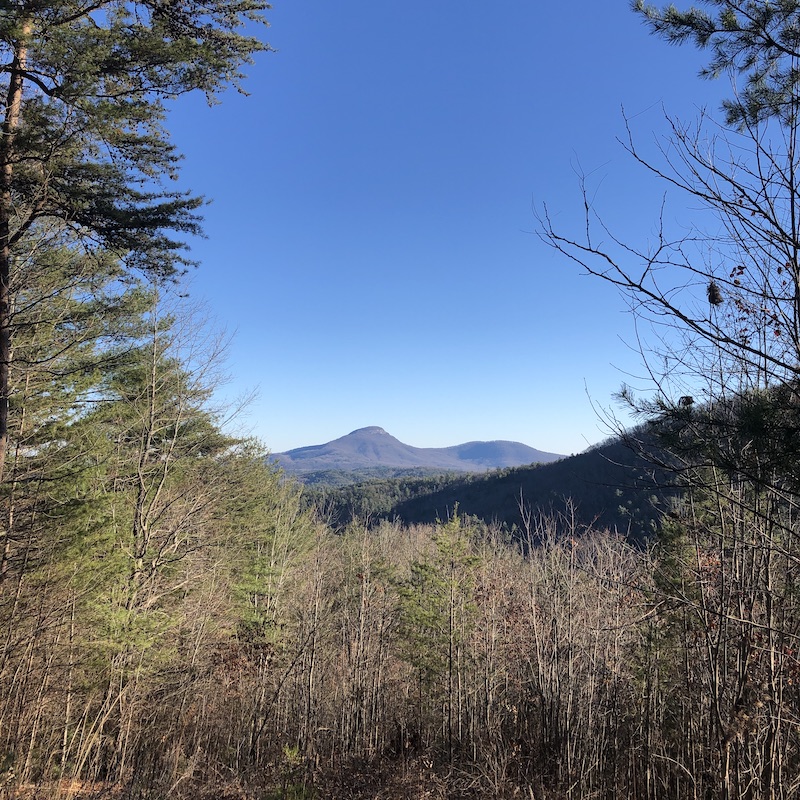 A ranger-guided hike reveals the story behind the notable farm and the iconic gazebo atop an ancient Native American mound across the road.
White County's most iconic natural landmark is Mount Yonah, a relatively challenging 2.7-mile climb to a rewarding panorama.
Yonah Mountain is also one of the top three rock climbing spots in Georgia and is used by the U.S. Army Rangers for training.
Also noteworthy is Andrews Cove Trail which is actually an old logging road from Andrews Cove to the Appalachian Trail and Forest Service Road 283 at Indian Grave Gap. This trail is about two miles.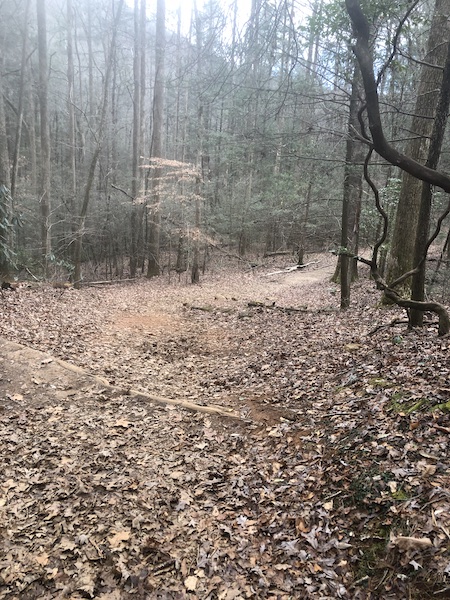 Outdoor Adventures in Biking
A great place among the many biking trails in White County is the 24.6-mile Ramble Trail circling Helen that begins at the Visitors Center.
Head southeast on Highway 17 past Hardman Farm, then northeast through moderately elevated grades with views of the rolling hills, farms, streams and forests to Highway 356 through Unicoi State Park and Lodge.
Yonah Preserve, a 1,000-acre property, offers a 10-mile, multi-use trail system that circles a serene lake. Open to the public Thursday through Sunday, the trails were designed for beginners to intermediates by the Southern Off-Road Bicycle Association.
On weekends it's favored by trail bike riders, even more so than hikers, when couples, teens, parents and kids head out with big smiles on their faces.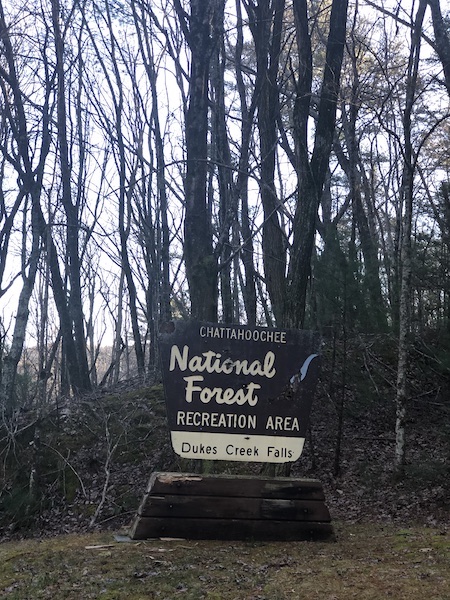 Outdoor Adventures And More For The Whole Family
Take the fam to pan for gold at Dukes Creek Mines in nearby Sautee Nacoochee. A trained staff will facilitate the hunt for treasure including gemstones like rubies, sapphires, emeralds, amethyst and more.
Spend a little time exploring at Dukes and you'll find an outpost where you might hit pay dirt, the Alpine Speedway with a slot car track.
Head on over to Chattahoochee Stables and kick up some dust on guided trail rides. Family-friendly Chattahoochee Stables accommodates all age riders allowing the under-five kiddos to ride with an adult.
An outdoor adventure in Helen, Georgia that is sure to give you an adrenaline rush is the Georgia Mountain Coaster. It's the first of its kind in these parts and offers a thrilling ride down the mountain.
Enjoy the scenery and the wind in your hair as you wind your way to the finish line. Find it in downtown Helen and note that the stairs to the coaster are next to Paul's on the River.
Adventure courses, climbing walls, zip lines and river tubing are all part of the marvelous outdoor offerings at Cool River Adventures.
Highly trained guides oversee the ziplining activities where you'll have state-of-the-art gear including an automatic braking system for a hands-free adventure. If you have never zipped across the Chattahoochee River, put it on your list.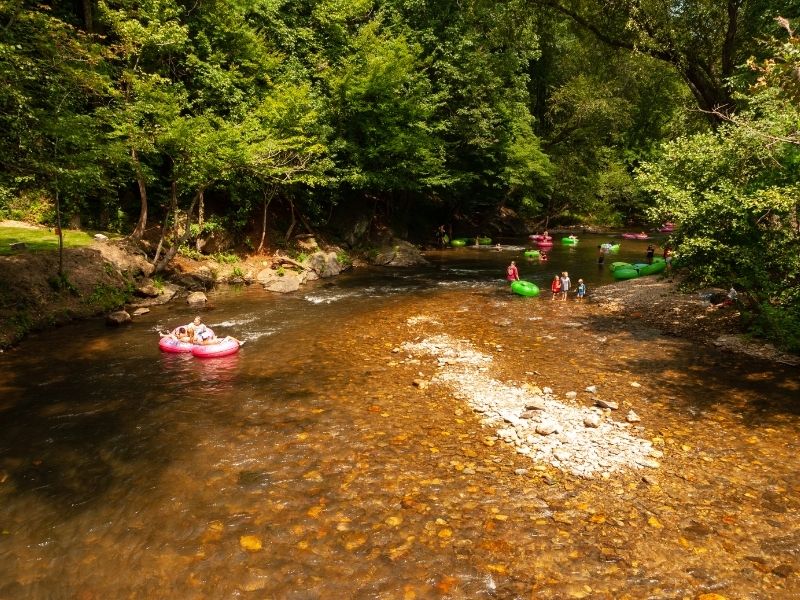 Shoot the 'Hooch with cool river tubing, enjoying a leisurely float down the Chattahoochee.
No family trip is complete without a competitive round of mini golf and Bavarian Mountain Mini Golf & Arcade offers two 18-hole courses.
Also, check out Pirate's Cove where adventures and legends of infamous pirates come to life in an award-winning theme park setting. Putt through caves, over footbridges and under waterfalls all the while playing amidst Mother Nature.
Nacoochee Adventures, just outside the city of Helen, is the perfect place for adrenaline-rush activities like zipline canopy tours, the Thriller Giant Swing and the challenging three-level, 27 element climbing apparatus known as Yonah Quest Adventure Park.
North Georgia Zoo & Farm is located close-by in Cleveland and is home to more than 300 animals. Enjoy animal encounters with otters, kangaroos, wolves, zebras and see the exotic livestock…even feed the camels!
Kids love to see the baby animals, visit the petting zoo area, and the Safari Drive-Thru is a hit with everyone.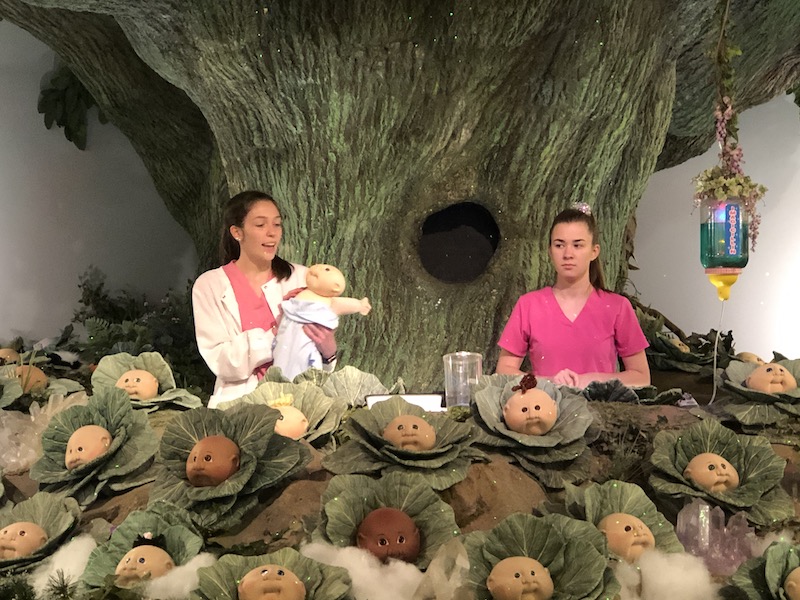 Although it's not an outdoor adventure you'd be remiss if you didn't head over to Babyland General Hospital – Cabbage Patch Kids, in while you're in Cleveland. Located in a beautiful antebellum home on a lovely tract of sprawling land.
Witness a birth and adopt a Cabbage Patch baby—it is truly a magical place that will be surprisingly loved by everyone in your party.
When it's time to book reservations, there are far more choices to consider than that cabin in the woods. The choices range from luxury resorts, to the two state parks along with flagship branded and locally-owned properties.
Plenty of RV, cabin and camping accommodations can also be found throughout White County.
A trip to Helen Georgia is an easy day trip from Atlanta, but there are so many fun things to do in the great outdoors that you'll want to stay a couple days to pack in as much as possible.
Pin Outdoor Adventures in Helen Georgia for Every Skill Level to Pinterest