Mention Americus Georgia to friends or co-workers and you might receive a lot of blank stares as people try to figure out where you are talking about.
It's one of those destinations that might simply not hit people's radar. It's not flashy and fast-paced like Atlanta nor does it have a musical vibe like Macon. There's not a river bordering its city streets like Columbus or Albany.
What Americus Georgia is, is a place rich with history, the arts, some of the friendliest people I've come across, and an incredible entrepreneurial spirit.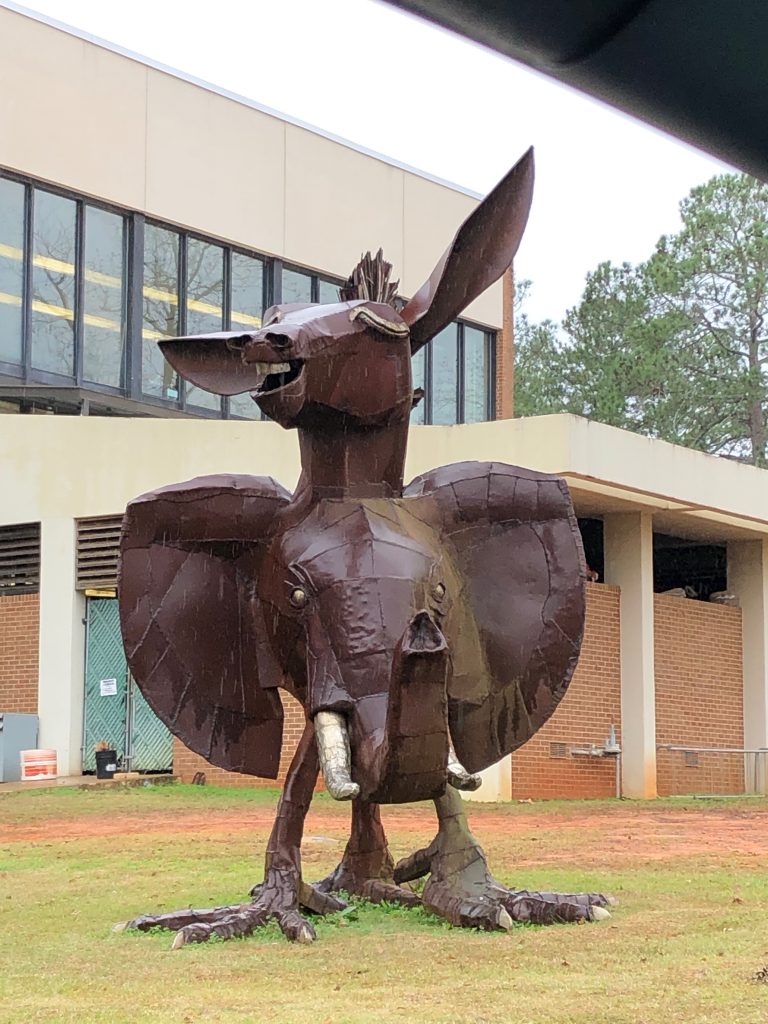 This is a town that is rising up as a tourism destination and my guess is it won't be long before more and more people recognize the Americus name and make it not just a stop, but a destination for their next weekend getaway.
My recommendation is to be a trendsetter and get there before the masses discover it so you can say "Americus, of course, we know about Americus, we've been going there for years!"
I have to say it's always fun to be on the front end of tourism trends and I'm happy to share why you should visit Americus Georgia.
How To Get To Americus Georgia
If you're not within driving distance the cheapest way to explore Americus/Sumter County is to fly into Atlanta.
Heck, from Detroit we can often find $50-$100 ROUND TRIP tickets. Fire up your google flights page and set it up to notify you when the prices on flights drop.
Once in Atlanta grab a rental car, which in itself, is a bit of an adventure as you'll take a train to the arrivals/luggage area, grab your luggage and then take another train to the car parking structure.
Once you're in a car though it's an easy drive, about 2 1/2 hours southwest, of the city.
We're making booking accommodations at our favorite destinations so easy by using the map below: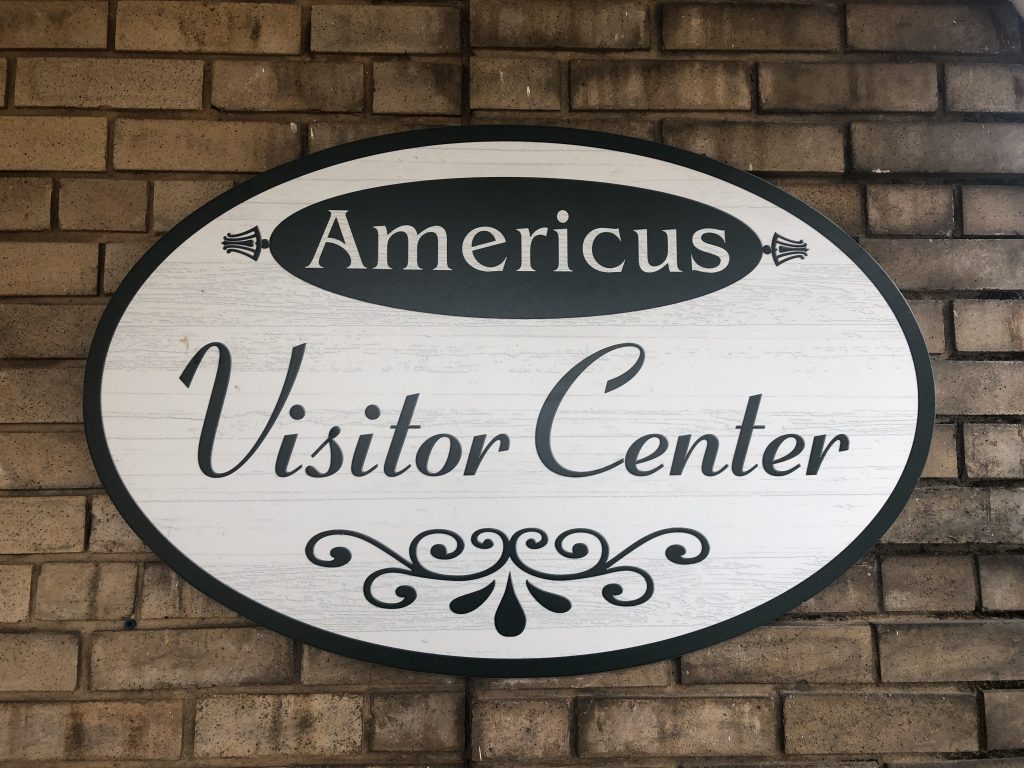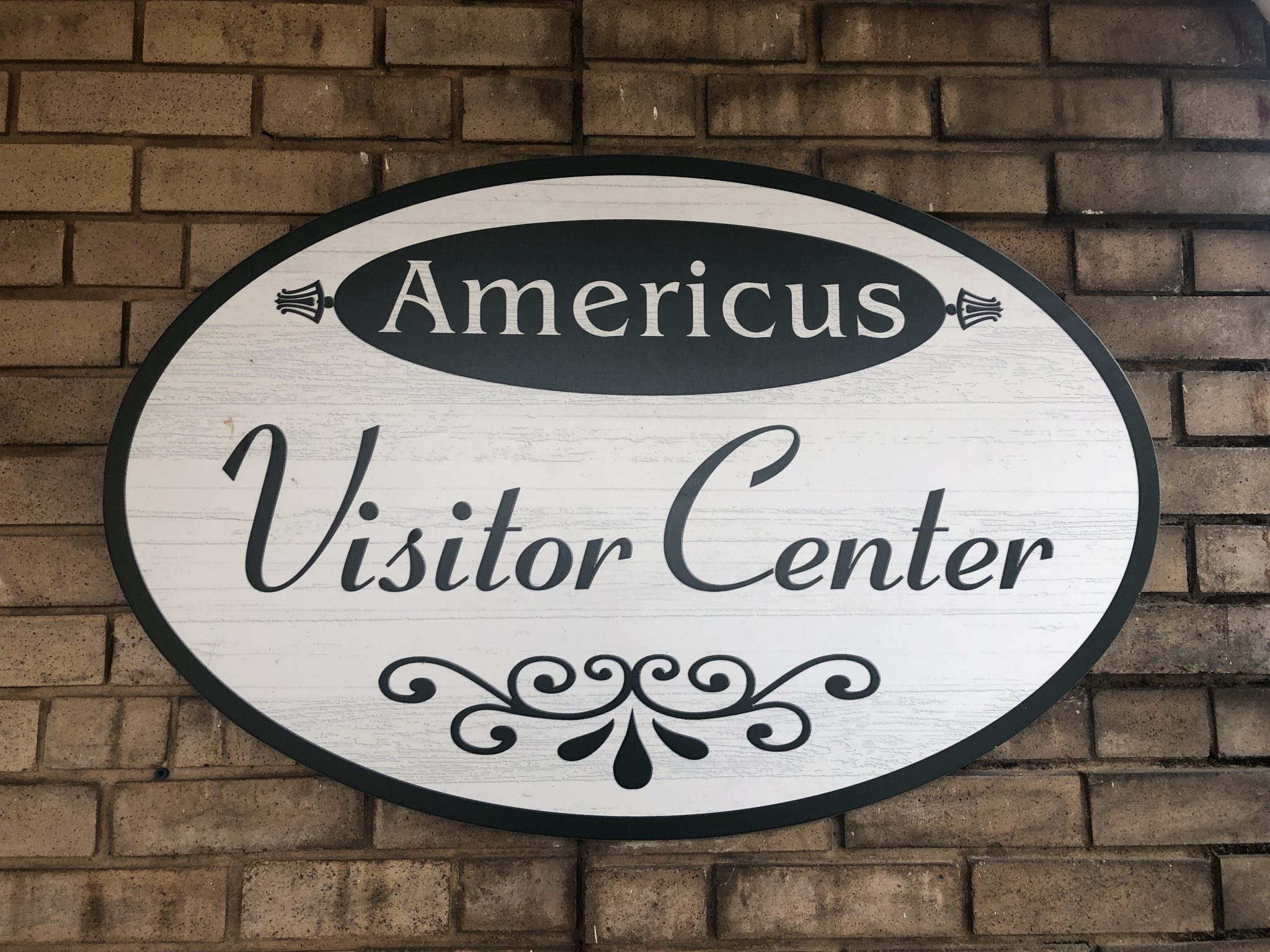 Things To Do In Americus Georgia | Unique Places to Visit in Georgia
Americus may look like any other small-sized town in the south. Box hotels and restaurants reside on the outskirts while a small downtown offers up boutiques, restaurants, and the centerpiece, the historic Windsor Hotel.
Hang in there with me, because there are many hidden gems that make this a great destination.
If you love to experience and try new things, learn about history, visit national parks, or even hunt for ghosts, like me, Americus is THE place to be.
I'm all about trying new things which is why I often find myself doing things and then thinking "how in the world did I get myself into this situation?"
Kayaking with alligators, flying in a Huey helicopter, and whitewater rafting all come to mind.
I'm happy to report that trying new things in Americus Georgia is much more low key but just as much fun.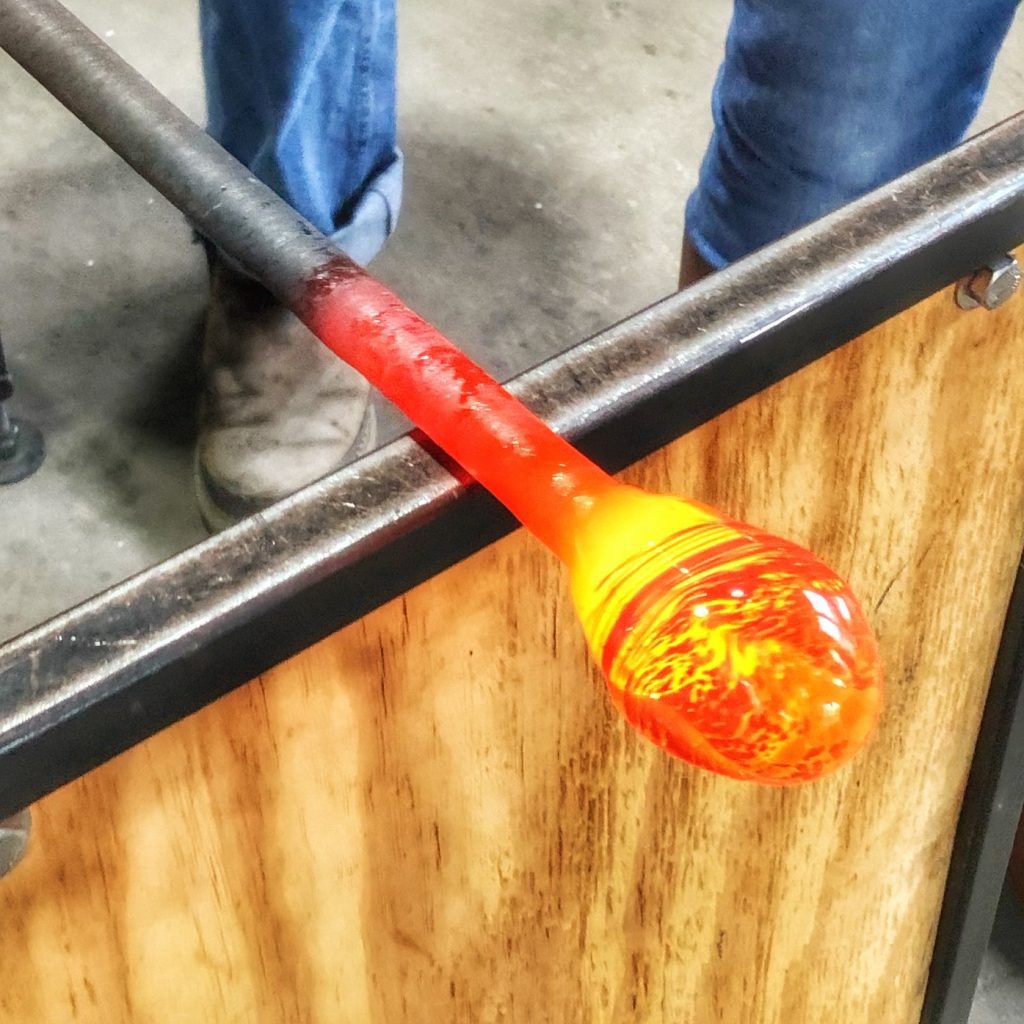 Mobile Glassblowing Studios
Stand in front of a 2,000-degree +/- fire and try your hand at melting and then shaping hot glass. You'll actually have the opportunity to make a blown glass ornament.
Blowing hot glass up like a balloon is WAY harder than it looks, but once it starts to transform it's amazing.
The awesome folks at Mobile Glassblowing Studios have been sharing their love of hot glass since 2015 and are the inventors of the Dragon and Phoenix glassblowing furnaces.
These furnaces allow more people to have a glassblowing studio without going bankrupt. Turn the furnace on when you want to blow glass, shut it off when you are finished.
No more burning cash by keeping a furnace to temp 24/7.
They also invented the Continuous Annealing Tube (cat-60) which quickly and safely cools down the glass in an HOUR vs overnight or multiple days.
Now, when you visit Dollywood in TN you can have a glassblowing experience and take your piece of art home with you the same day!!
Unheard of in traditional glassblowing.
This is going to be a new trend at parks and I have it on pretty good authority that it will be in a much larger park soon.
Mums the word on where, but I'll share as soon as it becomes public knowledge.
Latte Art Class at Cafe Campesino
If you love coffee even half as much as I do you'll want to sign up for a Latte Art Class at Cafe Campesino. Founded in 1998 it became Georgia's first 100% fair trade, organic, shade-grown coffee roaster.
In addition to roasting some of the best coffee, they offer affordable coffee classes for the home brewer.
Attempts were made to teach me the finer points of creating latte art. I still need to work on perfecting my skills, but I have no problem drinking the failures.
Some of their upcoming classes include:
"Crop-to-Cup Tour." Free. Learn the origins of coffee, how Cafe Campesino sources its coffee and get a behind-the-scenes tour of our roasting facility.
This is a really cool story!
"Latte Art Play Time." $20. Learn how to use perfectly textured milk to make designs in a coffee.
Cheapest date night ever!! Only $20 per person to learn latte art!
"Step-up Your Home Coffee Game." $25. Learn the basics of coffee science and how to use different brewing methods such as Aeropress, Chemex, French Press and Clever Dripper.
This is almost another language to me. I'm a tried and true Mr. Coffee user unless we are camping and then it's all about the French Press, but I think it would be fun to learn.
I left with a belly full of delicious coffee and a head full of coffee knowledge. Oh, and, of course, a bag of coffee beans that are long gone.
Thankfully, you can order Cafe Campesino beans online and have them delivered to your door.
Someone, please tell me how we all survived pre-internet shopping days!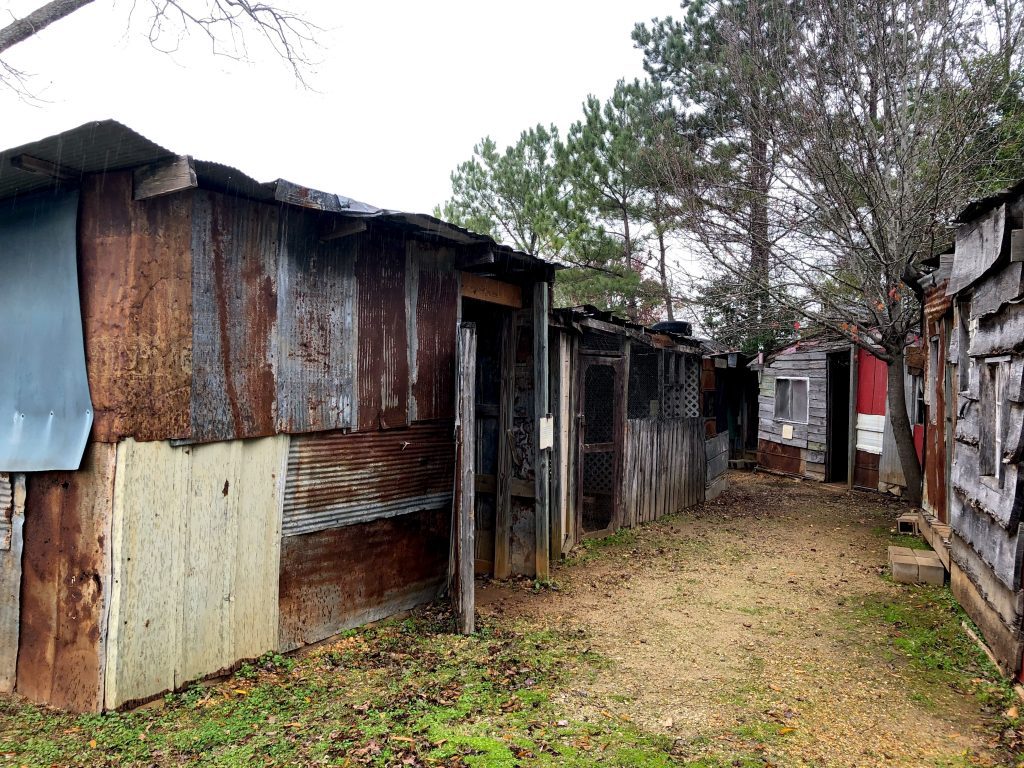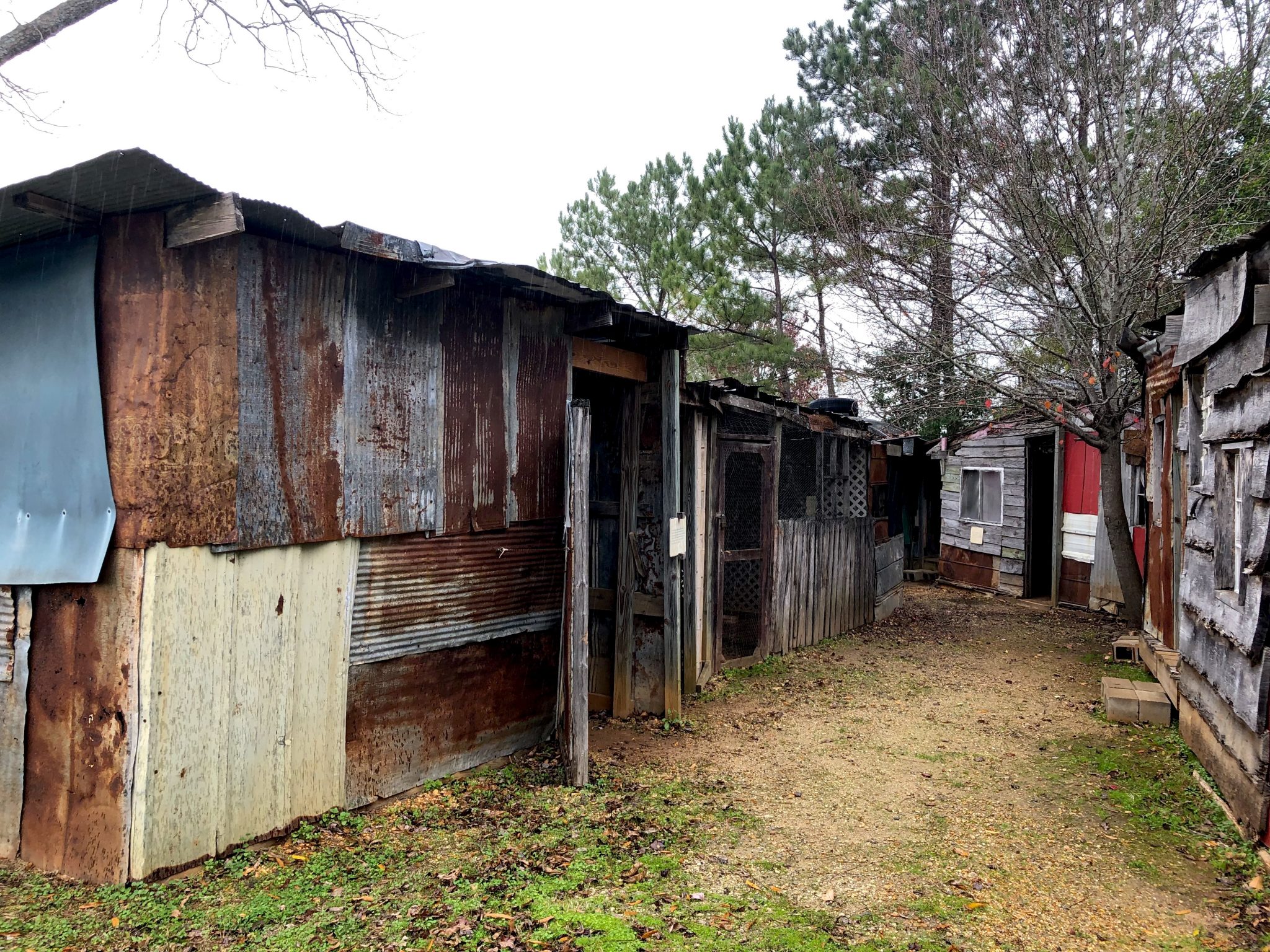 Habitat for Humanity Global Village & Discovery Center
Just when I think Americus has won me over with hot glass and coffee I learn that Habitat for Humanity was started in Americus and there happens to be a Global Village & Discovery Center for visitors to see how people around the world live.
The 6-acre village is a unique way to see life-size Habitat houses from countries around the world without having to dig out your passport.
This is such an eye-opening experience. My travels seldom take me out of the country so I really have no idea what living conditions are like for others.
When you first enter the Global Village you'll see the poor living conditions that many around the world live in.
As you move through the village you can visit 15 different countries to see the work that Habitat is doing and the housing they provide.
It definitely opens your mind to life on a global scale and is well worth the visit.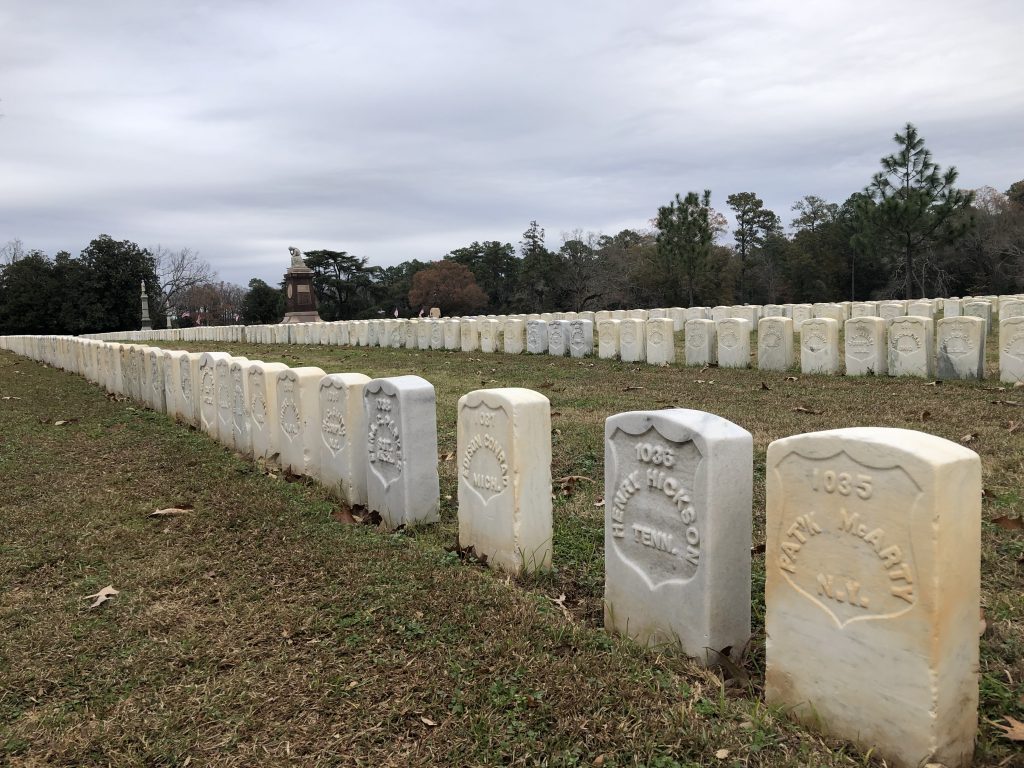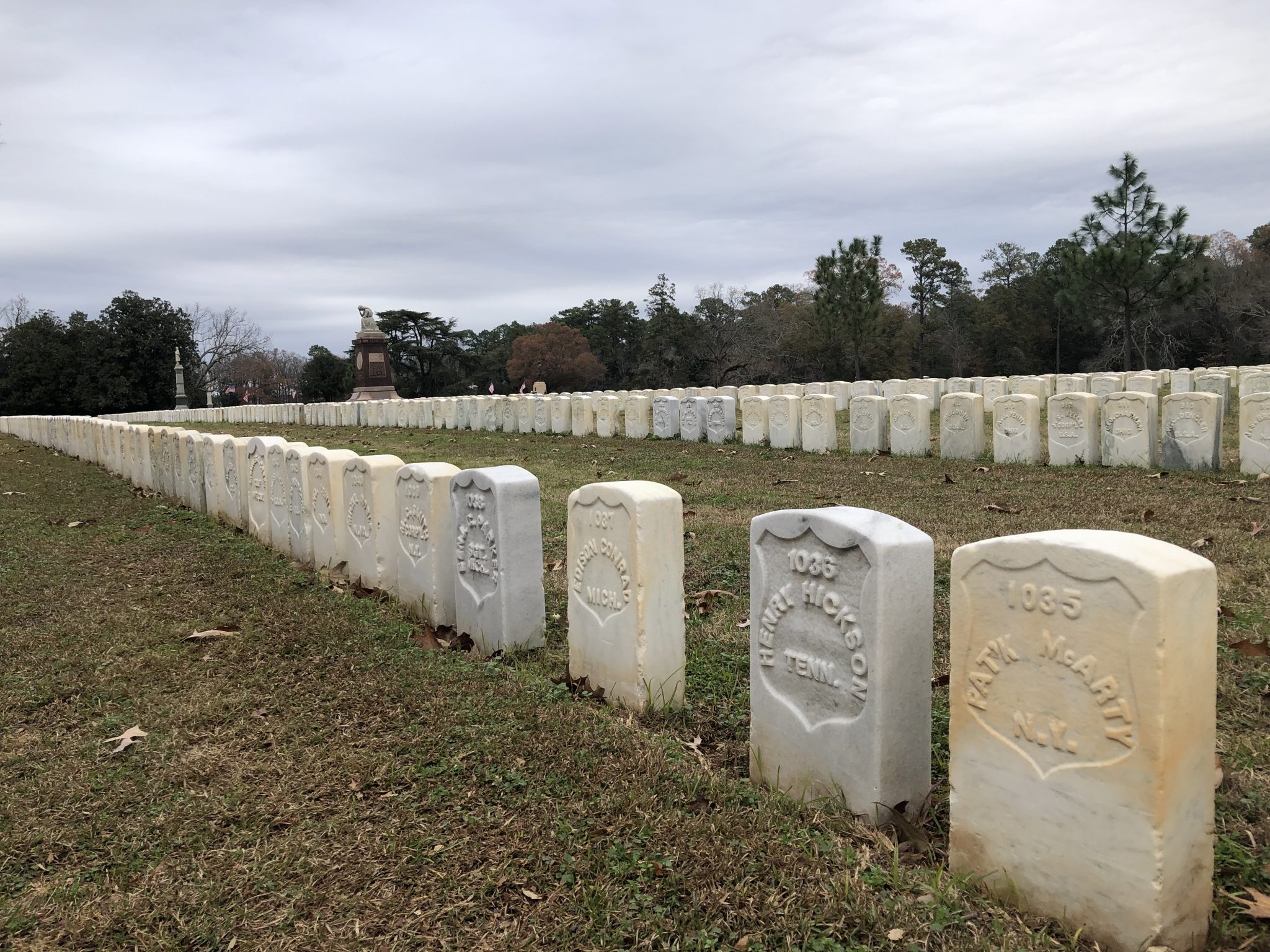 Andersonville National Historic Site
A little northeast of Americus you'll find Andersonville National Historic Site.
This is home to the Andersonville Prison, a Confederate prisoner-of-war camp during the final fourteen months of the American Civil War.
Plus, it serves as a memorial to all American prisoners of war throughout the nation's history.
At the park, you'll be able to walk the prison site which held more than 45,000 Union soldiers during the 14 months of the prison existence.
During their confinement, almost 13,000 died from disease, overcrowding (the prison was built to house 10,000 prisoners), bad sanitation, malnutrition, and exposure (yes, it gets COLD in the winter and it's blazing hot with no shade in the summer).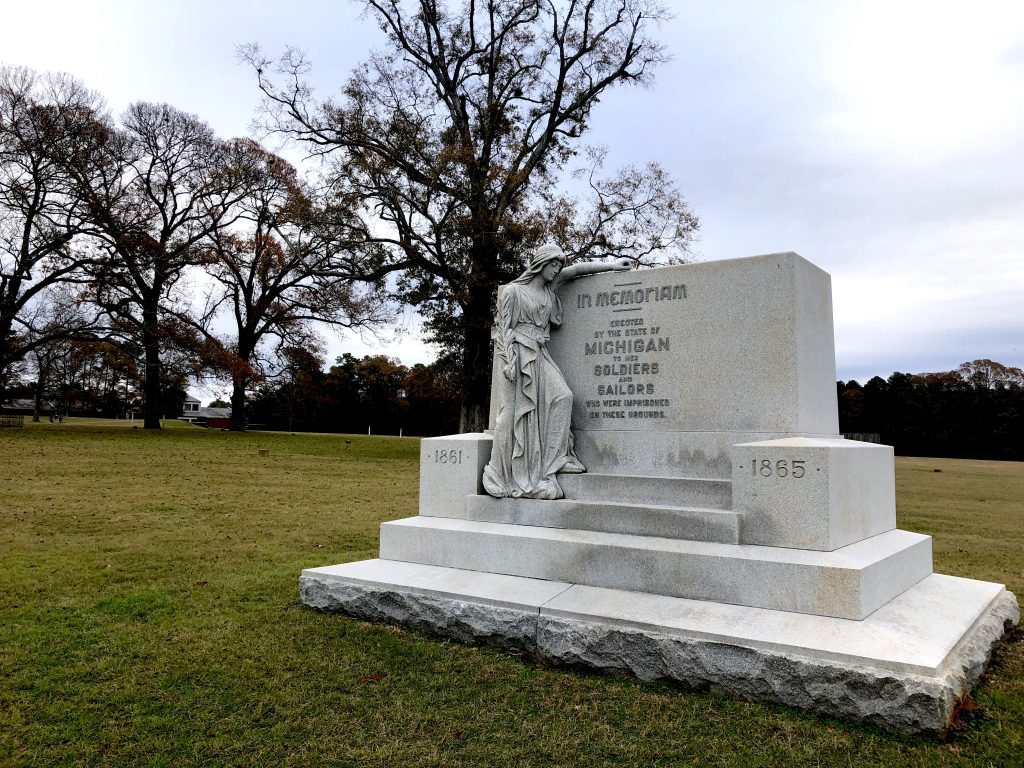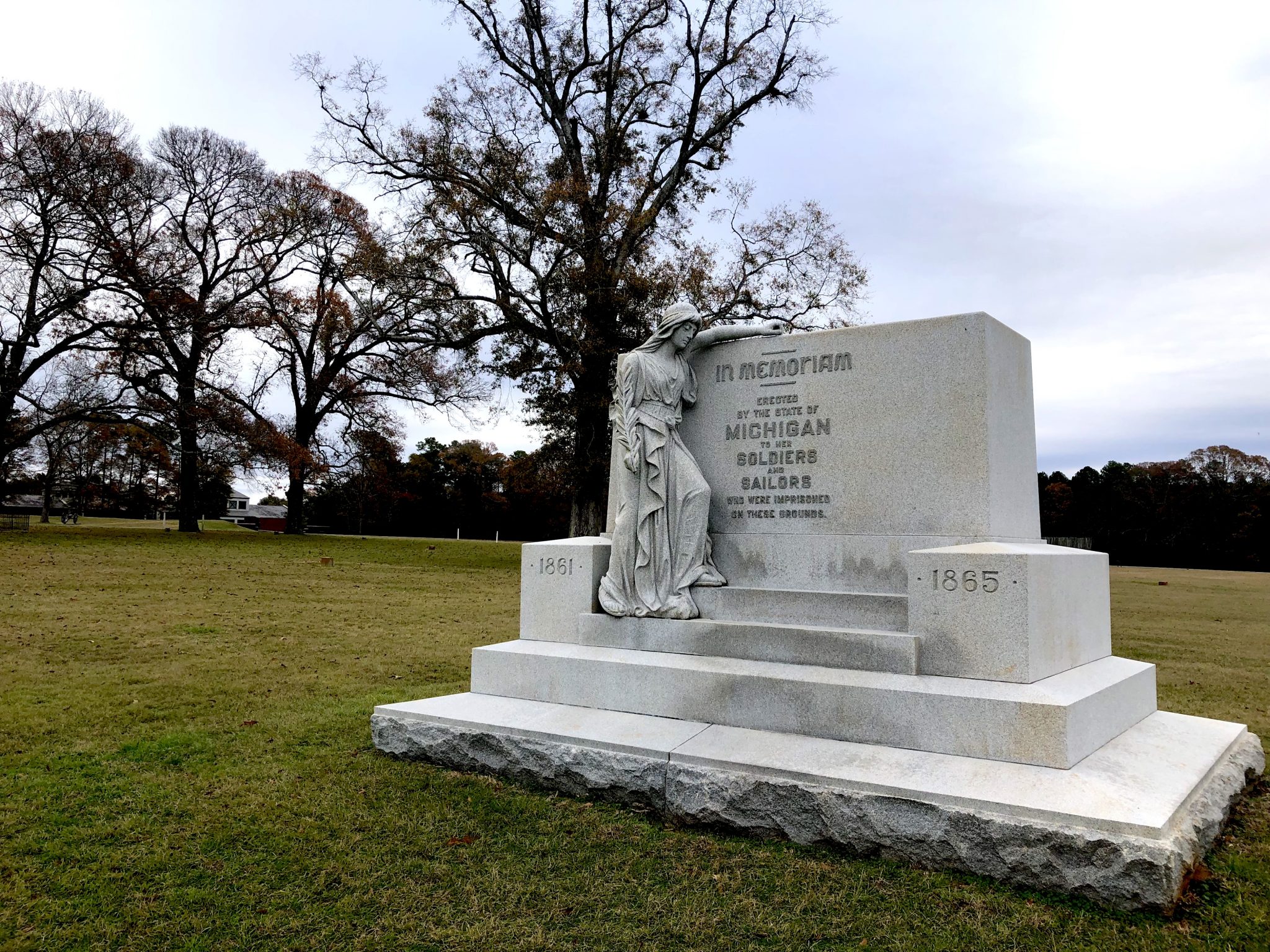 Today, state monuments dot the land on the prison site that pays tribute to the men who died from the confederate states in the north.
It's a quiet and eery place and I know that the land has not forgotten the suffering endured on its soil.
In addition, you can visit the National Prisoner of War Museum that showcases the men and women who have suffered in captivity.
This is a place where their story is told. Take kleenex, pretty sure you'll need some. The stories are heartbreaking but important that they are not forgotten.
There is also a military cemetery on the property and every December 100s of wreaths is placed on headstones during the Wreaths Across America day.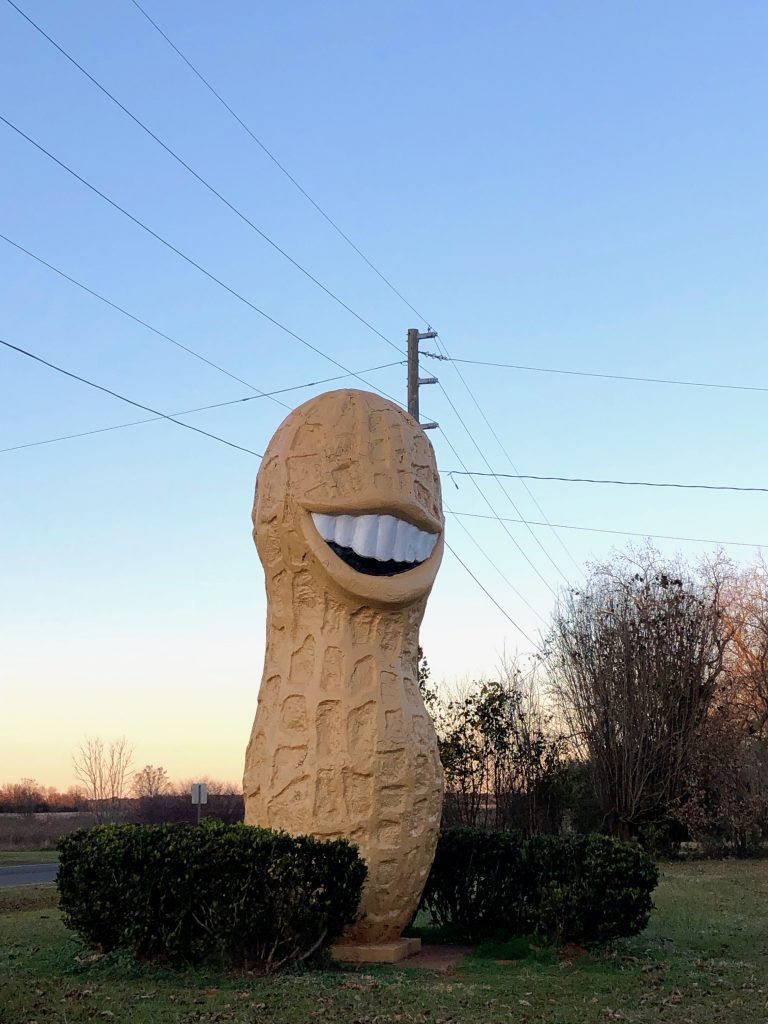 Plains, GA: Home of Jimmy Carter, 39th President of the U.S.
You can't visit Americus without making the 20-minute trek west to the agricultural community of Plains, GA that Jimmy Carter still calls home.
You'll pass his residence if you drive from Americus to Jimmy Carter's boyhood home.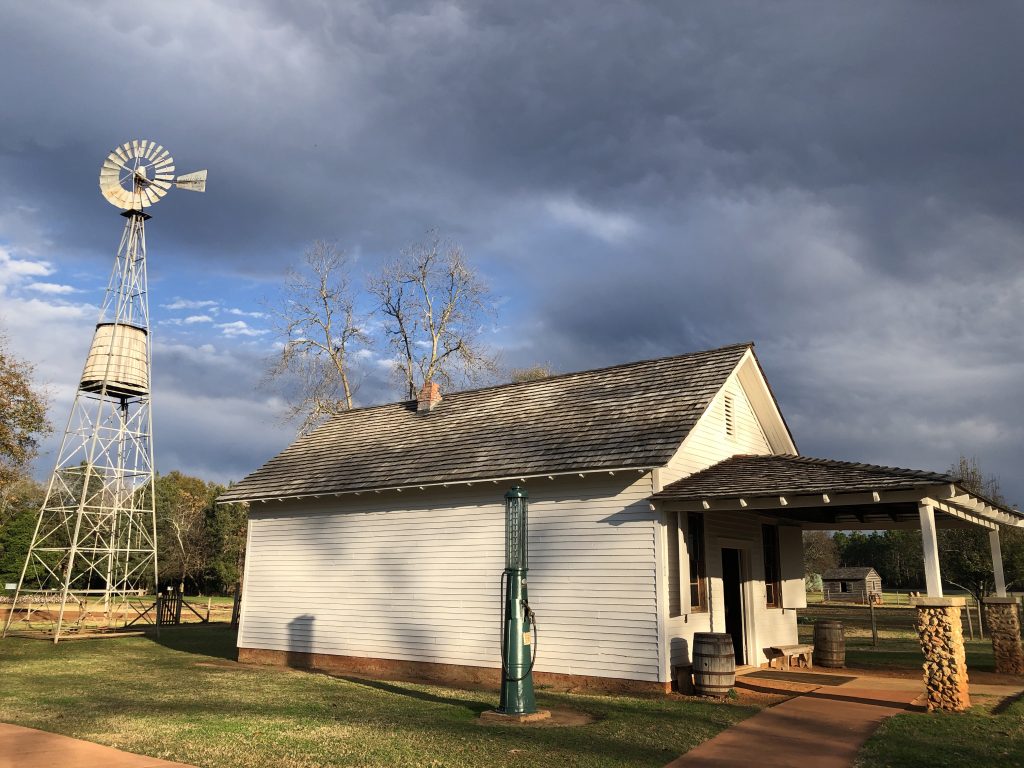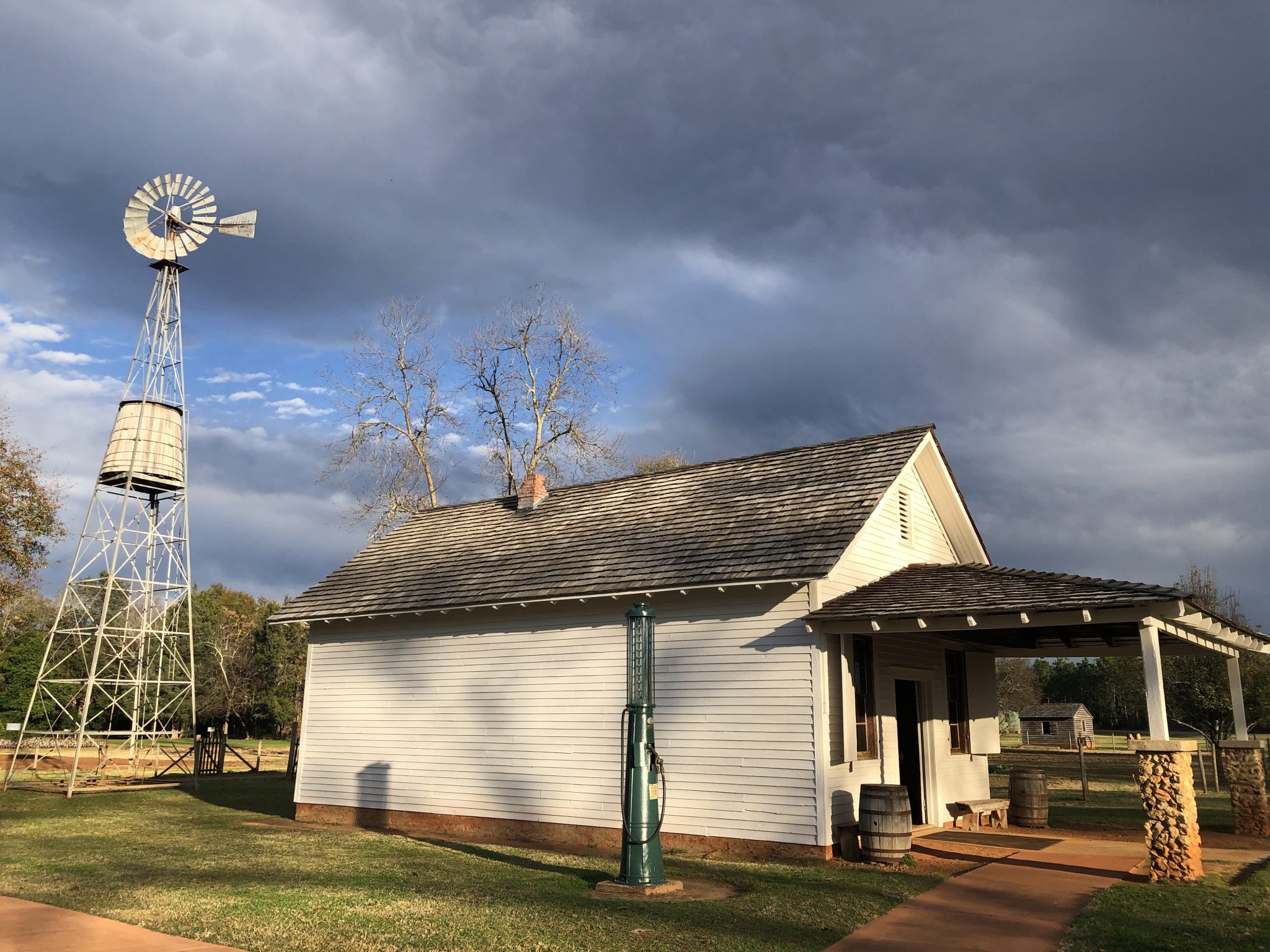 Most of the town of Plains can be considered a National Historic Site.
You can visit the boyhood home, his high school which is now the park museum and visitor center, the Plains train depot which served as the presidential campaign headquarters, and the Plains Historic District.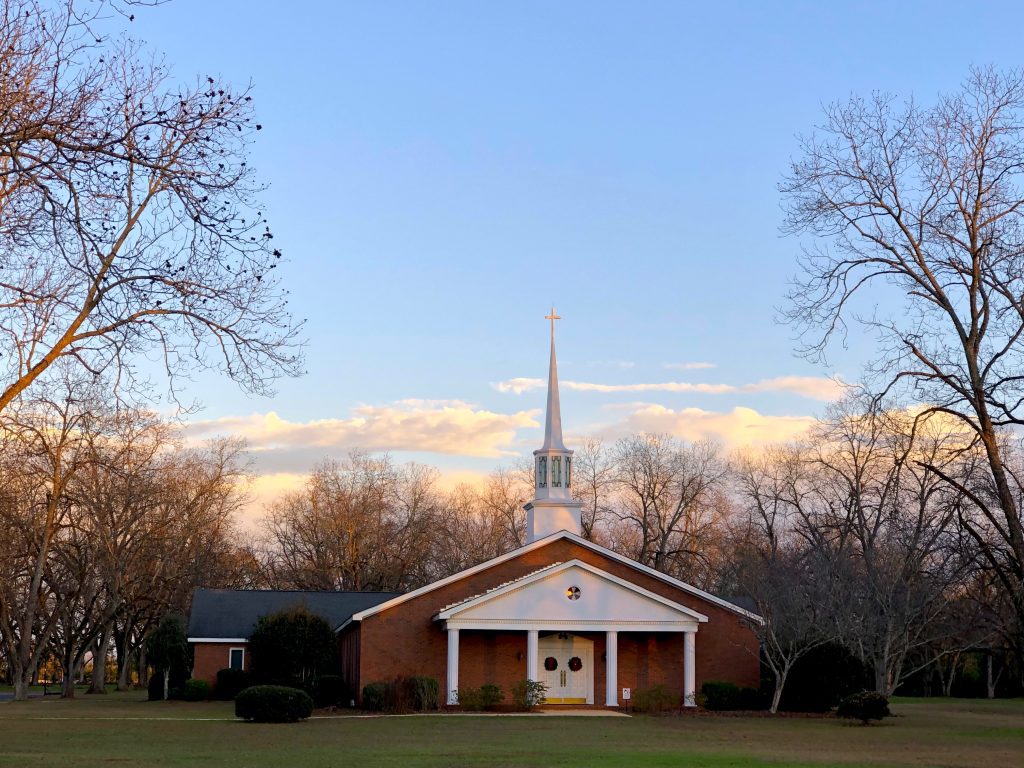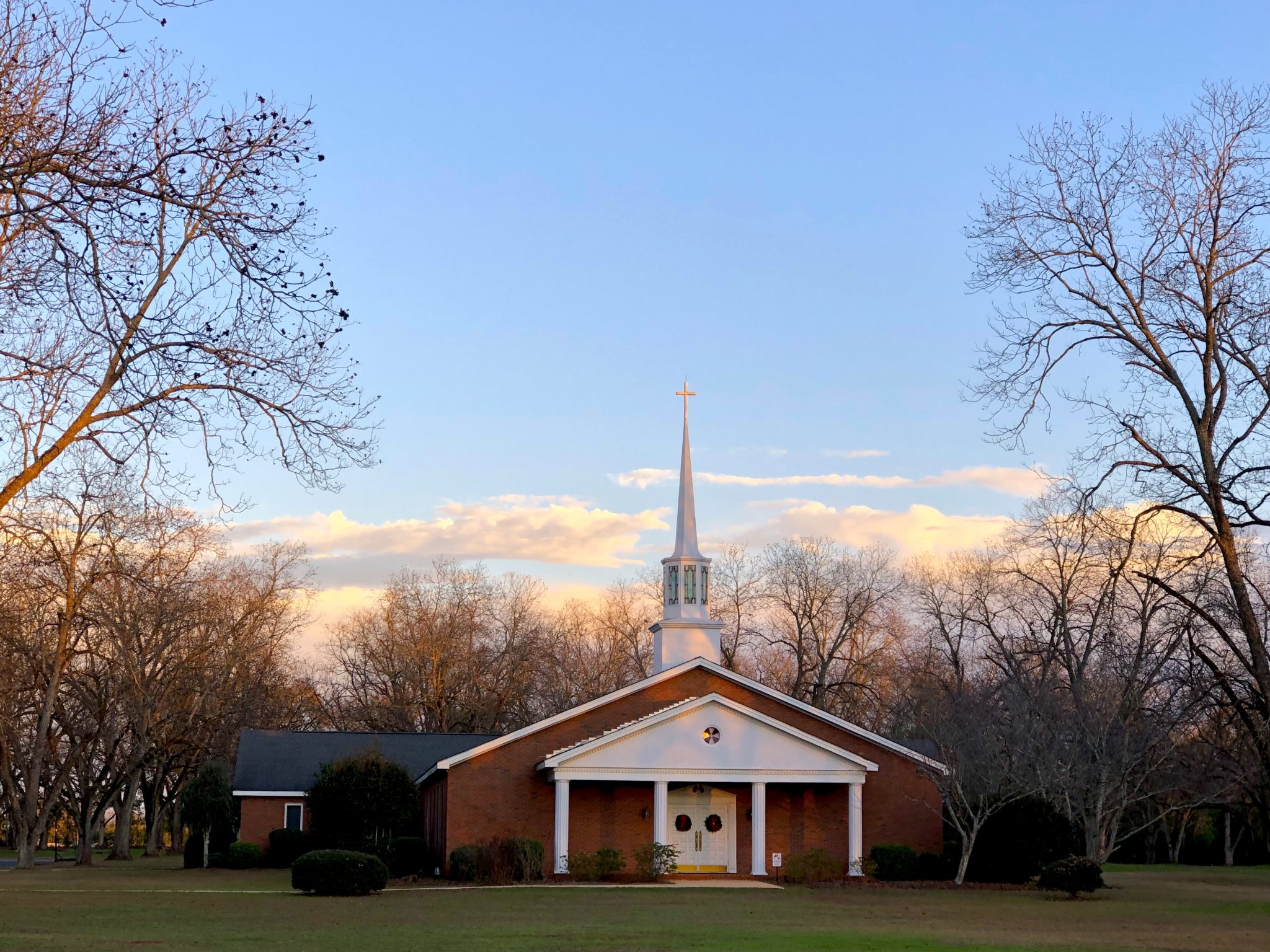 If you happen to be in Plains, GA on a Sunday you can go to Jimmy Carter's church, Maranatha Baptist Church.
If you're lucky you may just have your Sunday School class taught by President Carter.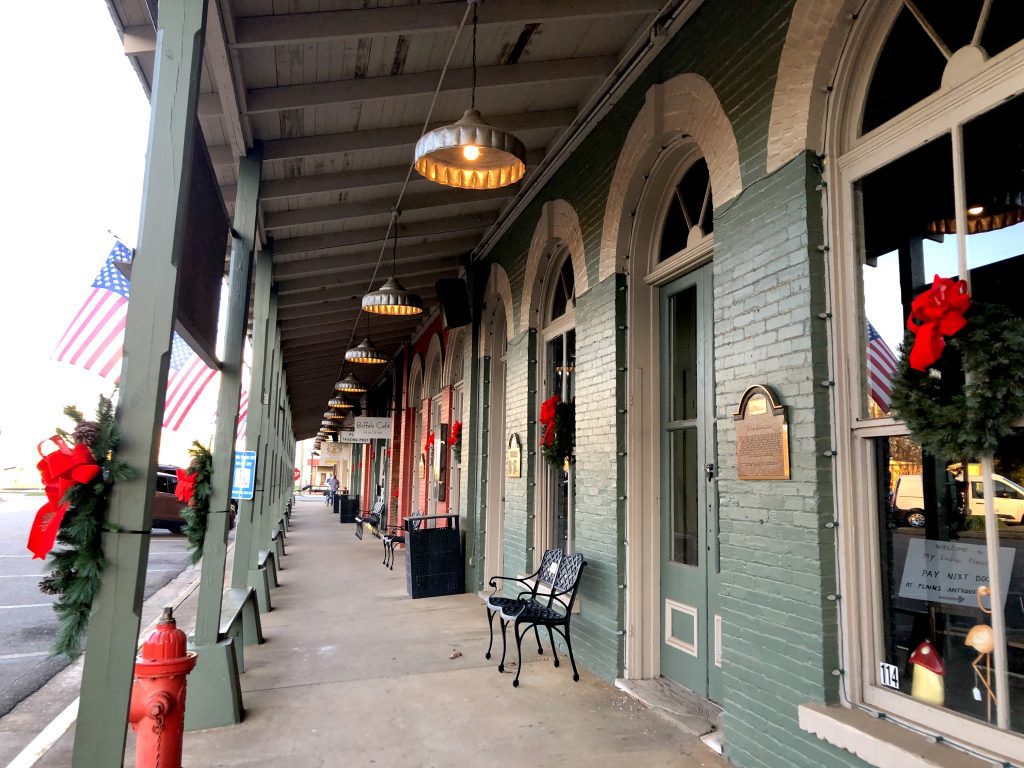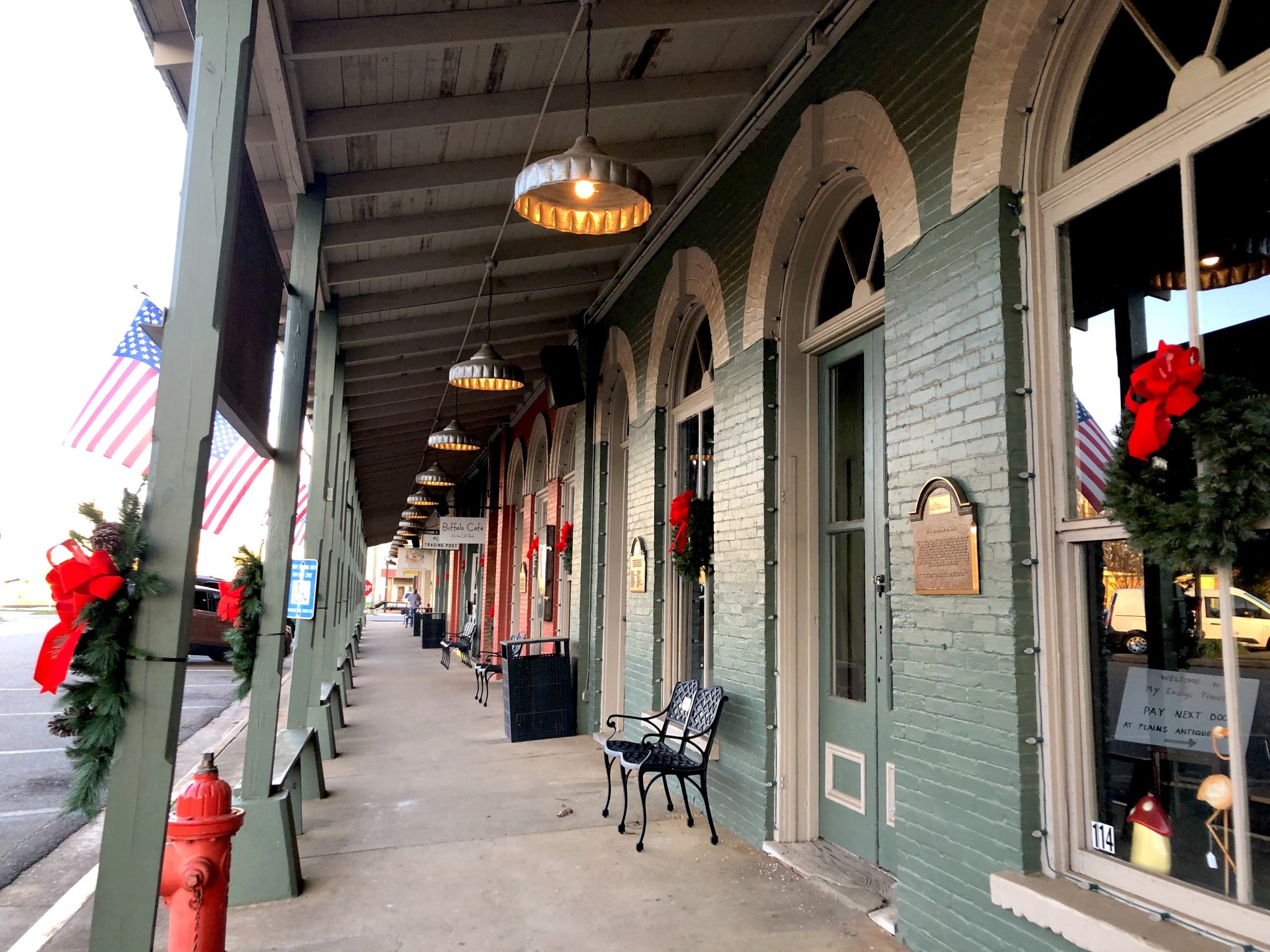 Today the historic district is comprised of a tiny strip with a bustling shopping and restaurant scene.
I recommend a stop at Plain Peanuts to pick up fried peanuts and try the peanut butter ice cream.
If you have the time book a stay at the Plains Historic Inn.
Each of the guests' rooms is decorated to a specific decade (check out the video!)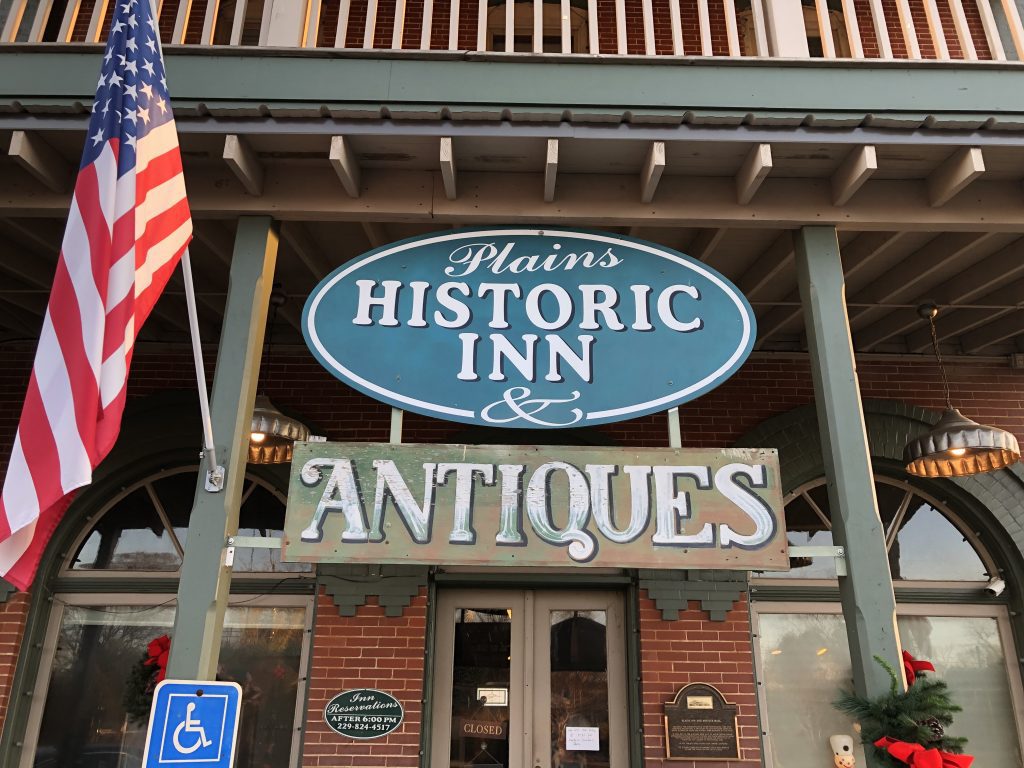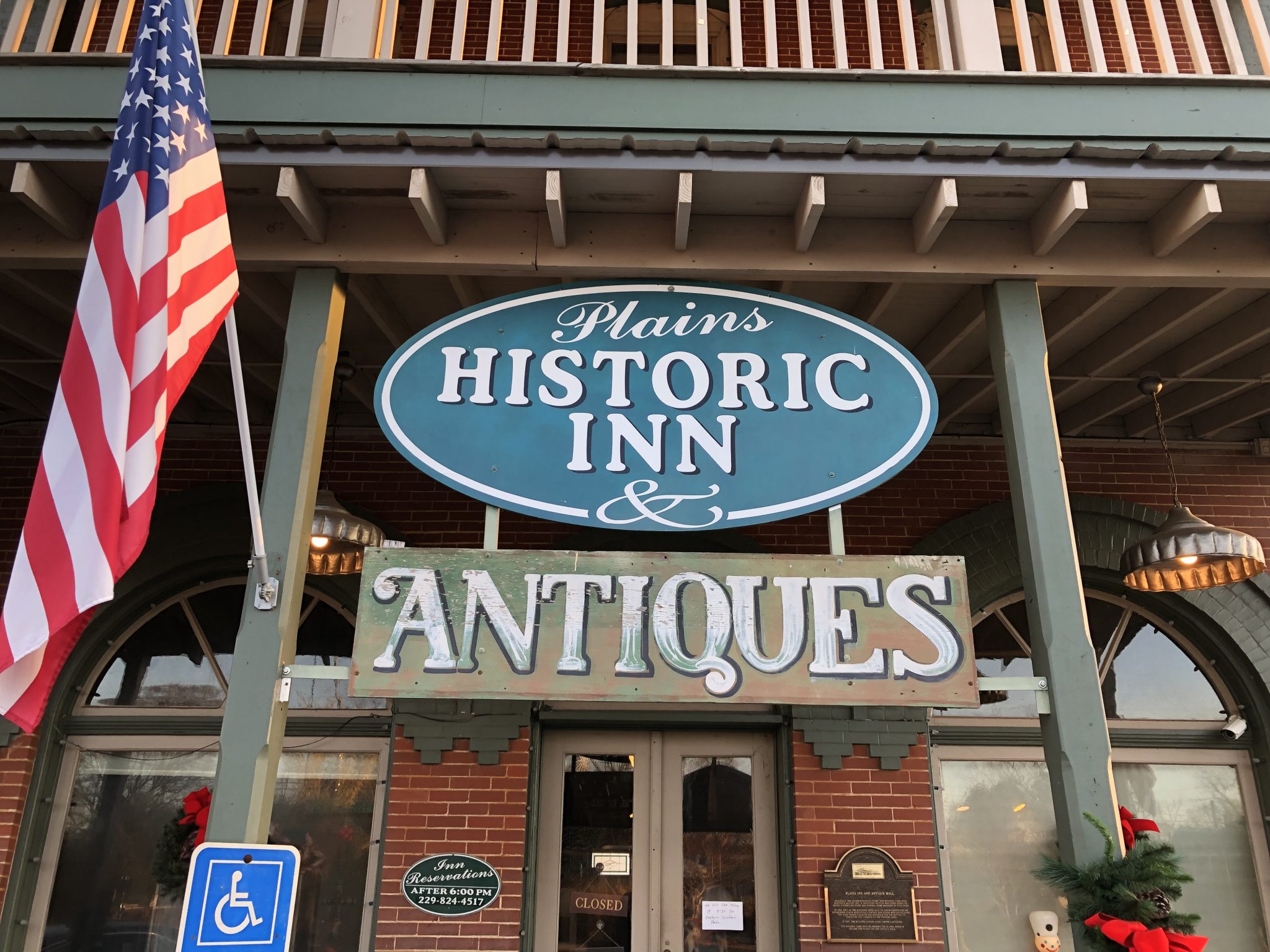 Plus, if you are interested in haunted places this inn is a must!!
The innkeeper had many ghostly tales to share and you know that put this place on my list to return to soon to see if I can meet something that goes bump in the night.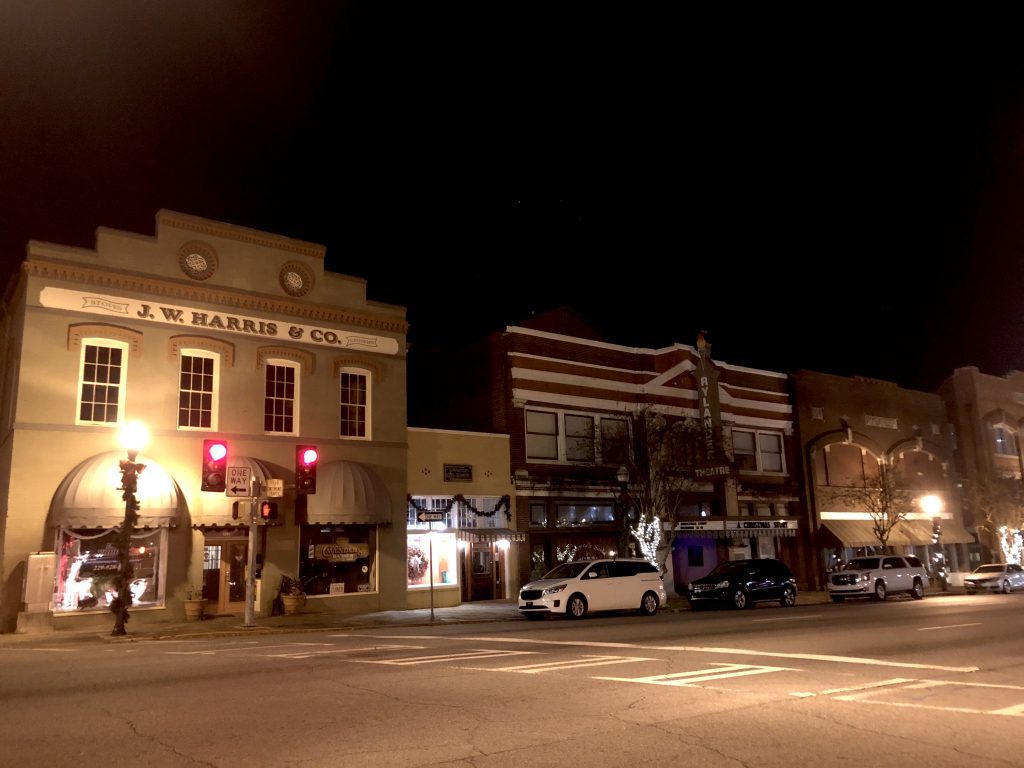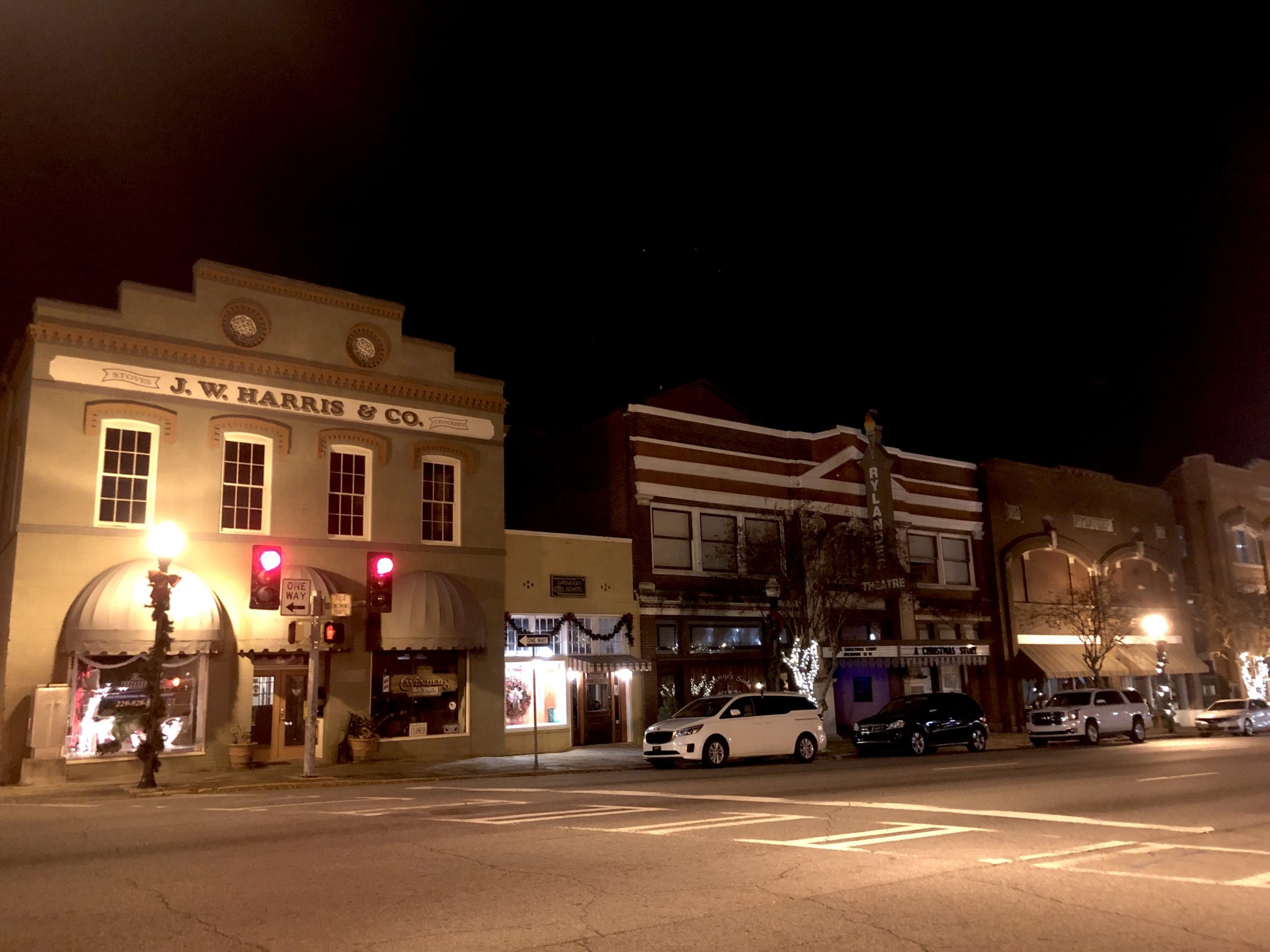 Haunted History Tour of Americus Georgia
Speaking of ghosts, at the Americus Visitors Center, next to the historic Windsor Hotel, you can arrange for a haunted history tour.
The tour walks your around historic downtown and shares some of the more colorful stories.
Remember, you are in the south, so some of the stories might be a trigger for you, but they are all historically accurate and interesting.
Sadly, I didn't see any ghosts on my tour, but it wasn't from lack of looking.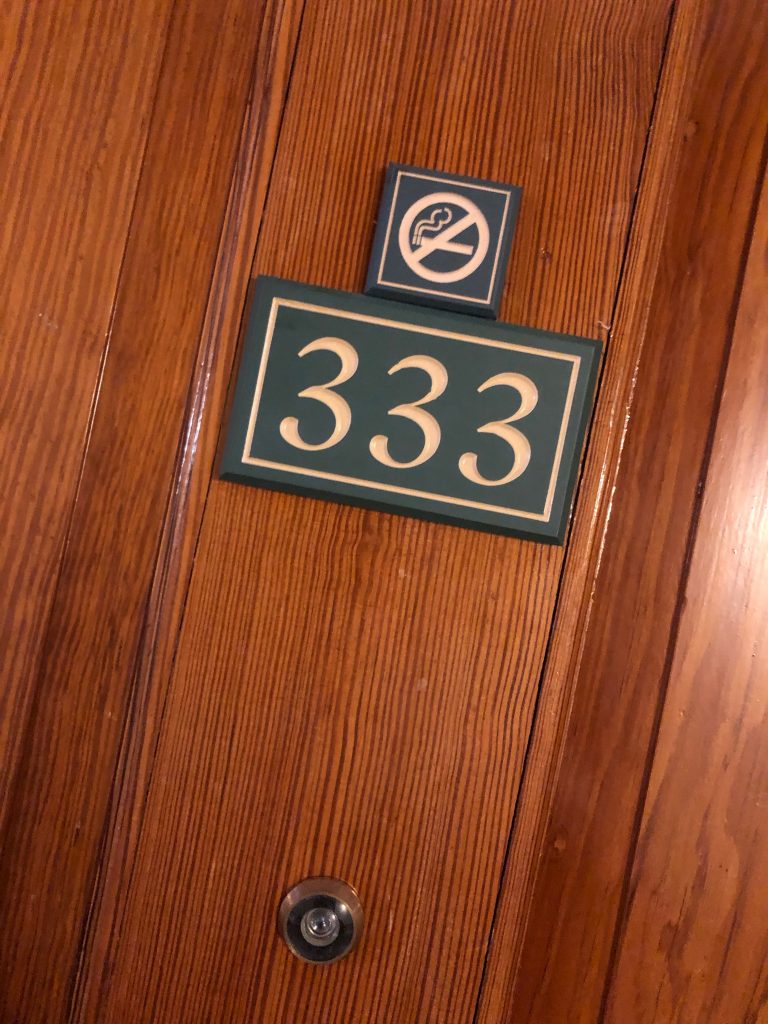 Haunted Places in Americus Georgia
When you visit any of these places be sure to keep your ears open for unusual sounds, take lots of photos and have an open mind.
Ghost Hunting Tip
Always take photos in a series of 3 to easily identify any changes or debunk "ghosts" in the images.
Rylander Theater
Originally opened in 1921 it eventually closed down and remained vacant for over 40 years. In October 1999 the theater reopened and has been going strong ever since.
There are many haunted stories from current employees.
Historic Windsor Hotel
One of the most haunted hotels in Georgia. By the way, room 333 and the 4th floor and reportedly the most active areas at the hotel. More below.
Plains Inn
The innkeeper shared a number of stories of hauntings happening at the inn. When you visit be sure to ask about current paranormal stories.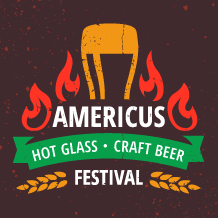 Americus Hot Glass Beer Fest
Each April Americus combes their love of craft beer with the history of glass blowing and throws one heck of a party.
This is a not to be missed festival!
Tapping Americus' rich history of artisan glass blowing and combining it with Georgia's innovative craft brewing culture, Hot Glass Craft Beer means to bring these two artisan worlds together in one epic event.
This event will feature at least 20 regional breweries with three to four different beers from each.
Premium tickets sell out FAST! Be sure to grab yours as soon as you can.
Places To Eat & Drink in Americus Georgia
Gladys Kitchen
If you only have time to eat at one place during your visit you need to take your happy self right on over to Gladys Kitchen for some cafeteria-style southern soul food.
The only thing you need to know is to order the butter roll dessert.
This is definitely a case where you want dessert.
The recipe is top secret (I asked), but it reminds me of bread pudding, but better.
Even when I try to eat healthily when I travel I still indulge and this was definitely worth the indulgence.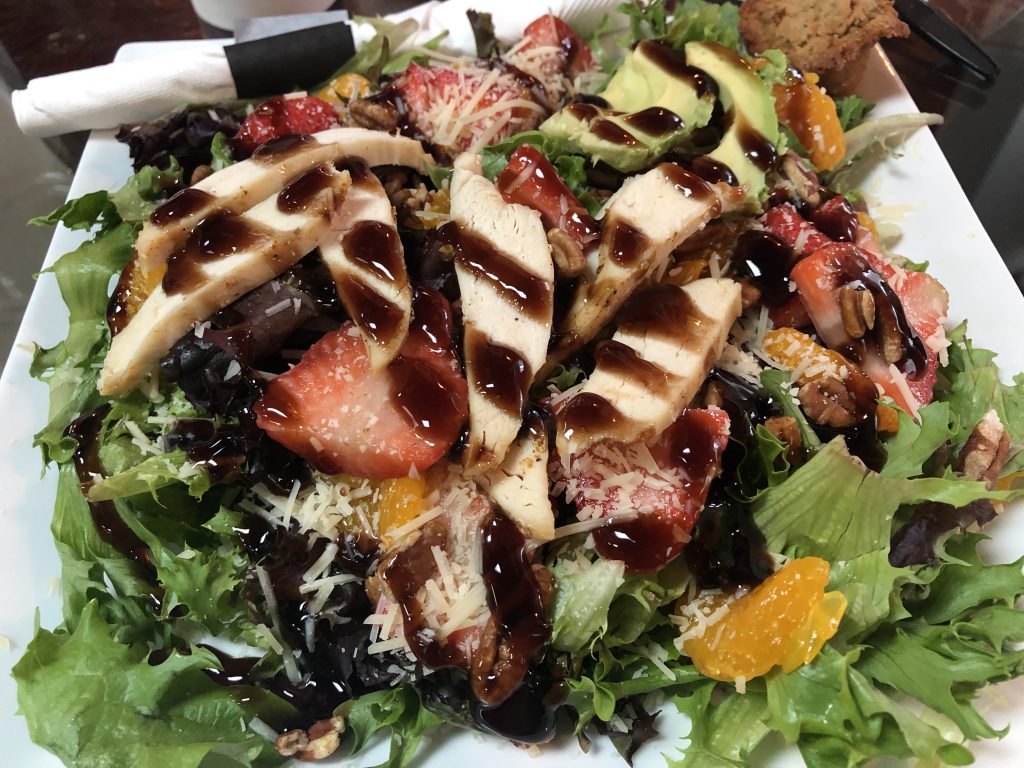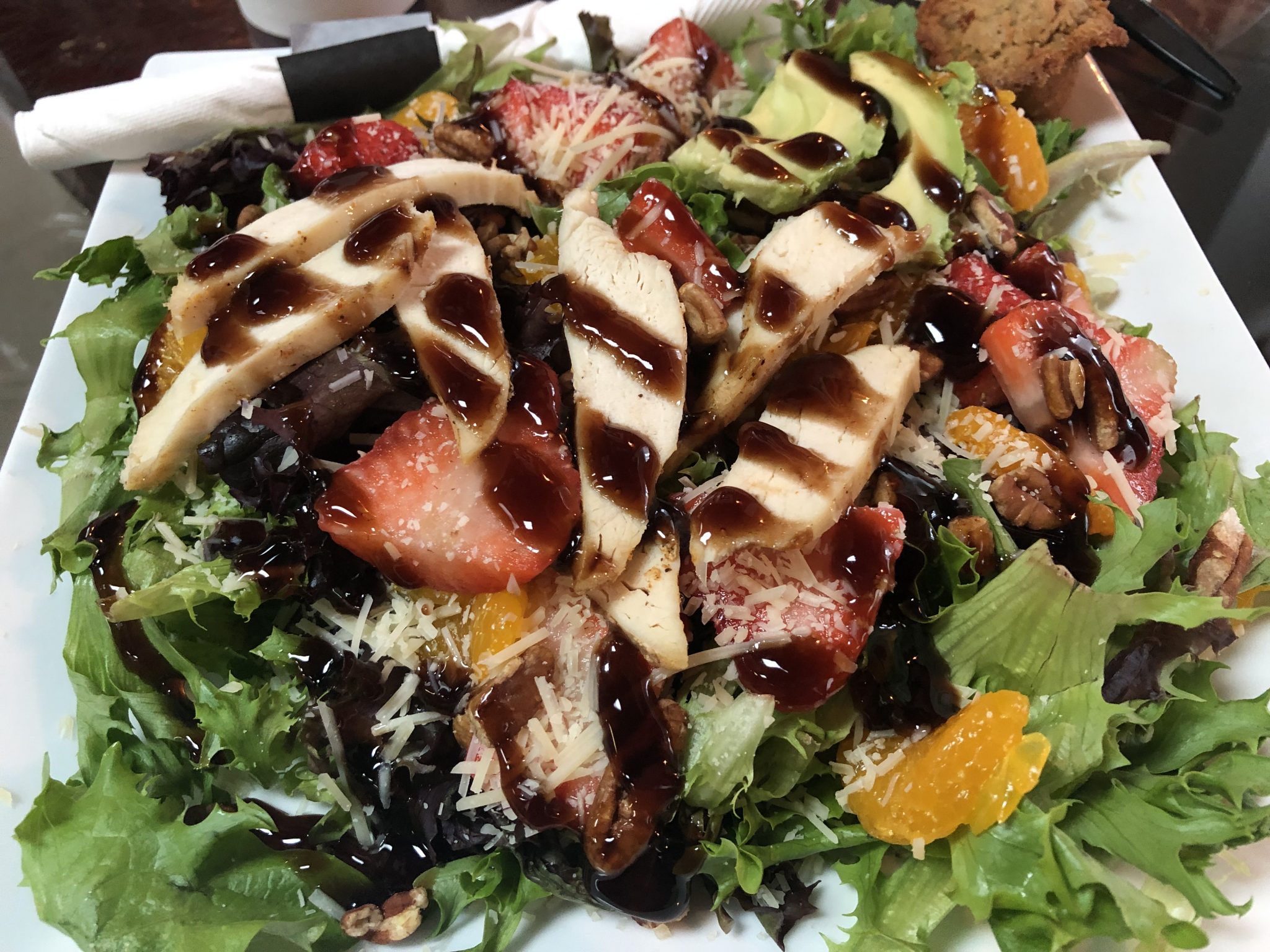 Little Brother's Bistro & Cafe
Little Brother's Bistro has been serving unique, fresh and delicious soups, salads, sandwiches and more since 2009.
Located in the Historic Windsor Hotel and open just for lunch they served up one of the best salads I'd had in ages.
Order at the counter and they'll bring your food to your table.
Make sure you look at the daily specials. There were many but I'm glad I went with the salad.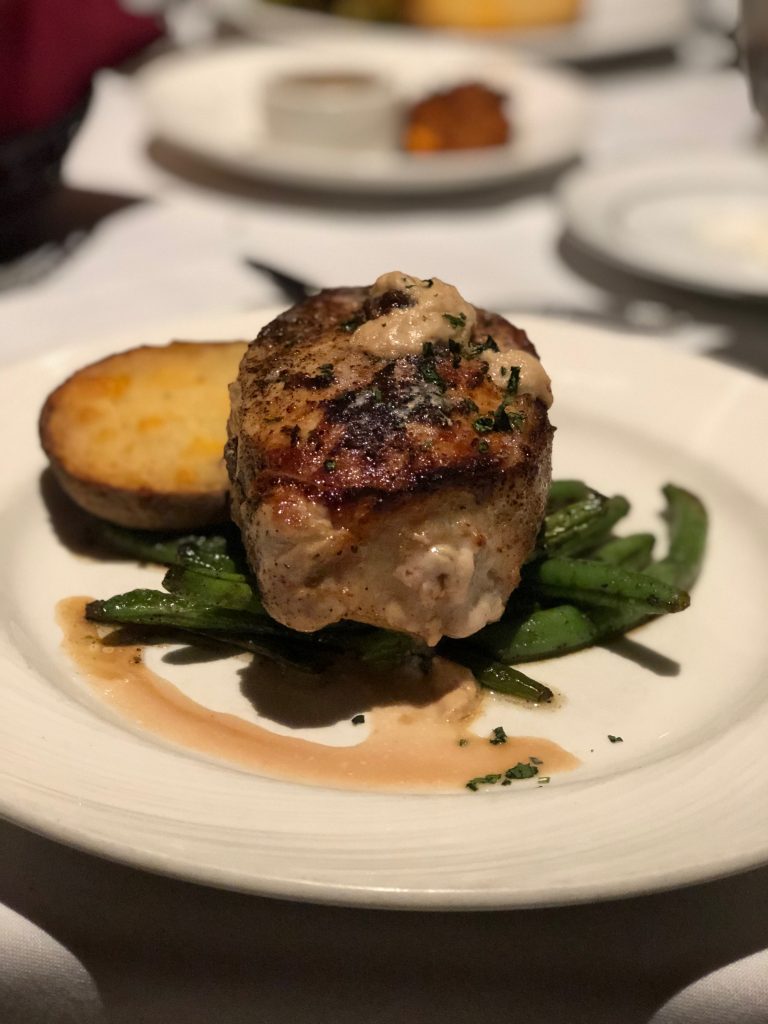 Rosemary & Thyme Restaurant
A modern, upscale American restaurant located in the Historic Windsor Hotel. White linen tablecloths, candlelight and quiet ambiance welcome diners.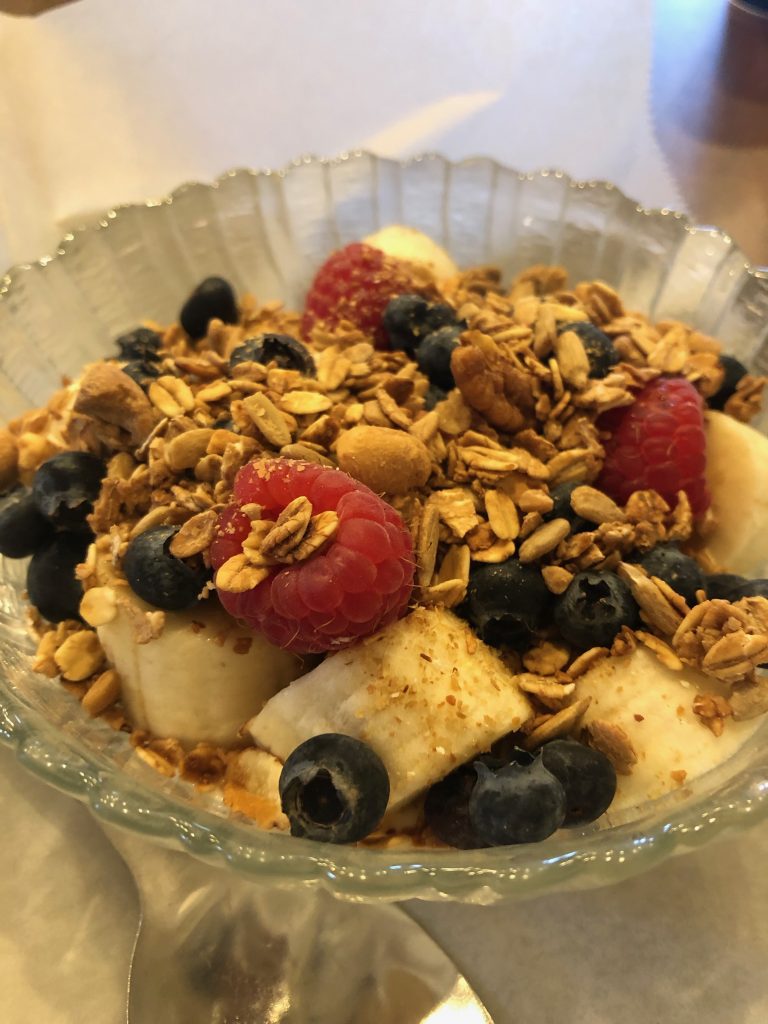 Cafe Campesino
The fair trade organic coffee shop offers made from scratch breakfast and lunch foods and also has a delicious bakery selection.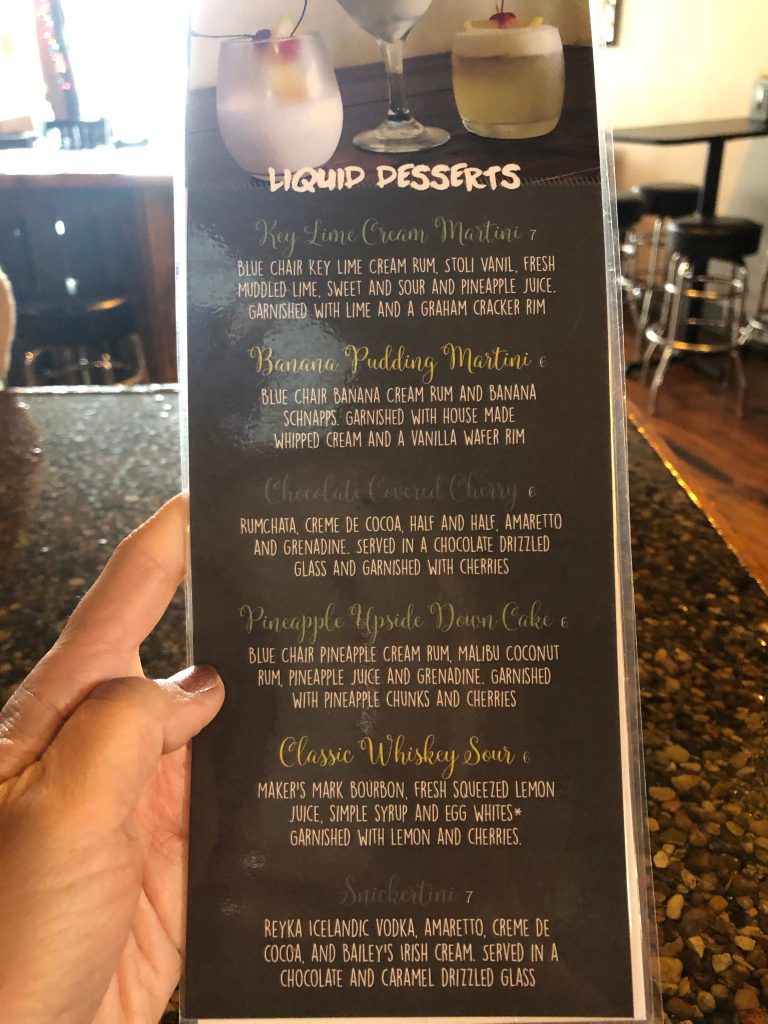 Toboggan Steve's
Well, you know I had to check this one out. I never did solve the puzzle of why a place in southern Georgia has the word Toboggan in the name.
However, it didn't take long to discover why this pub-style spot is frequented by the locals.
Wings, burgers, wraps, craft beer, cocktails, and even dessert martinis! Live music throughout the week.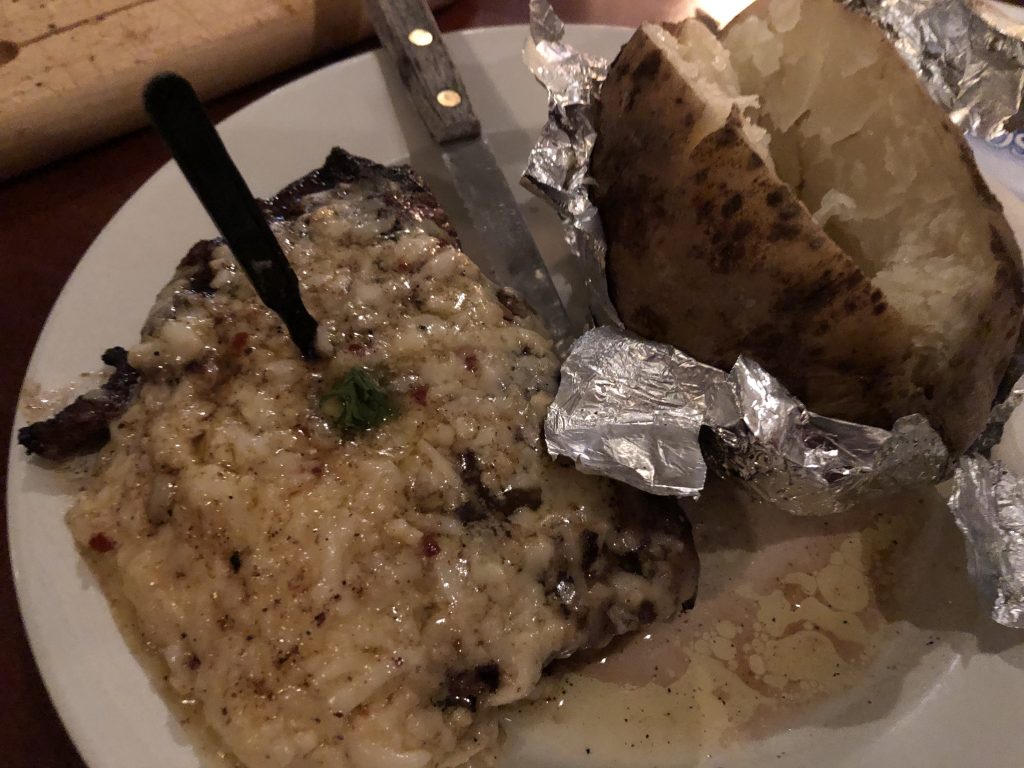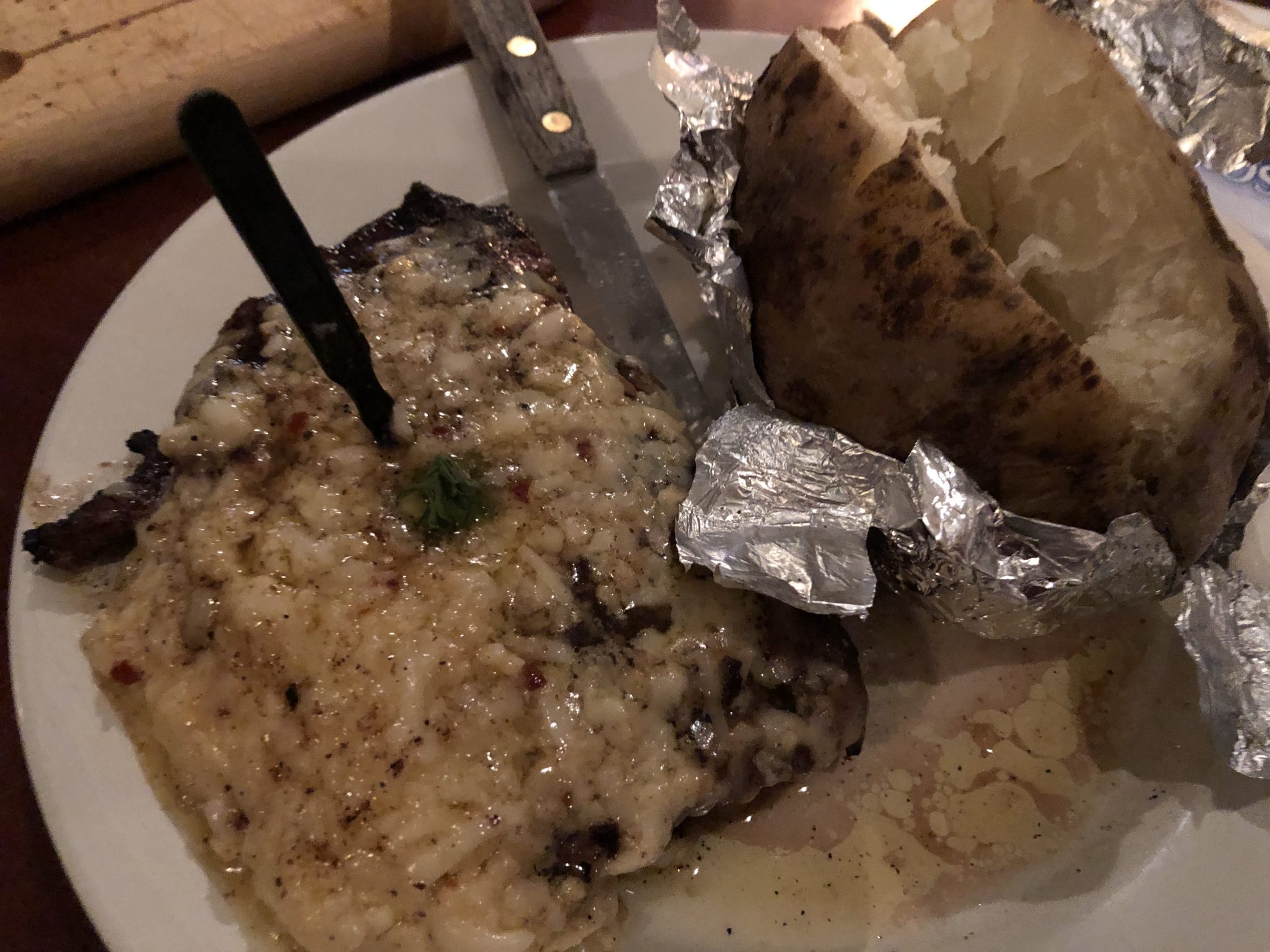 The Station
Located in downtown Americus and offering up everything from soups and sandwiches to steaks and seafood. There is also a full bar.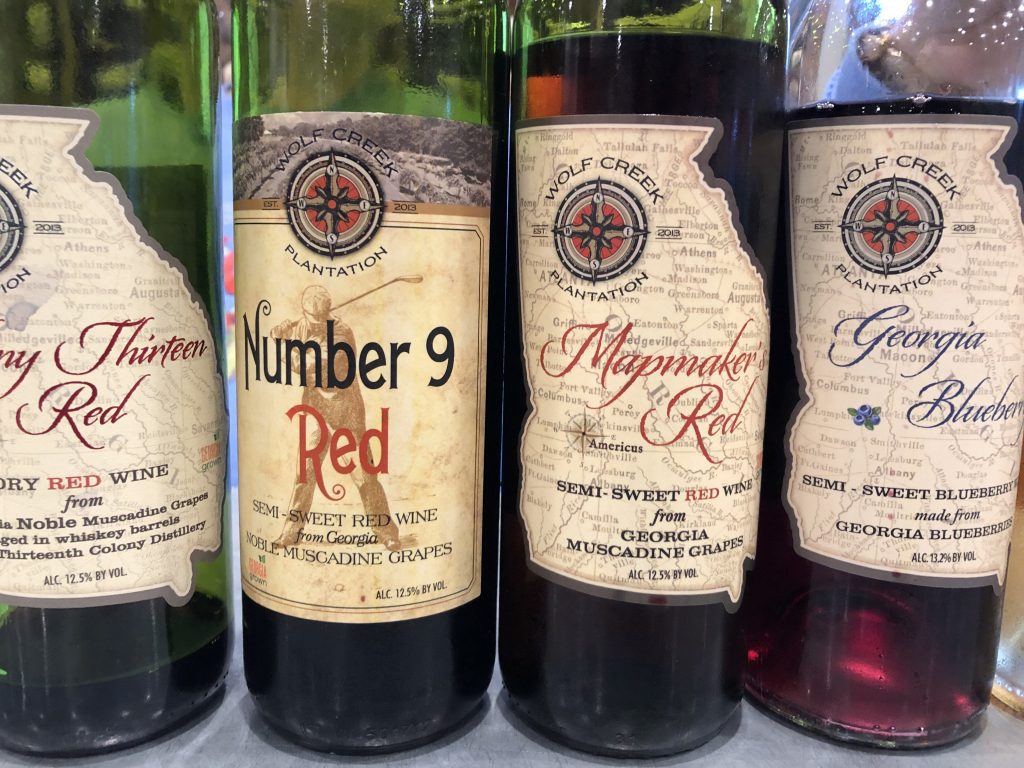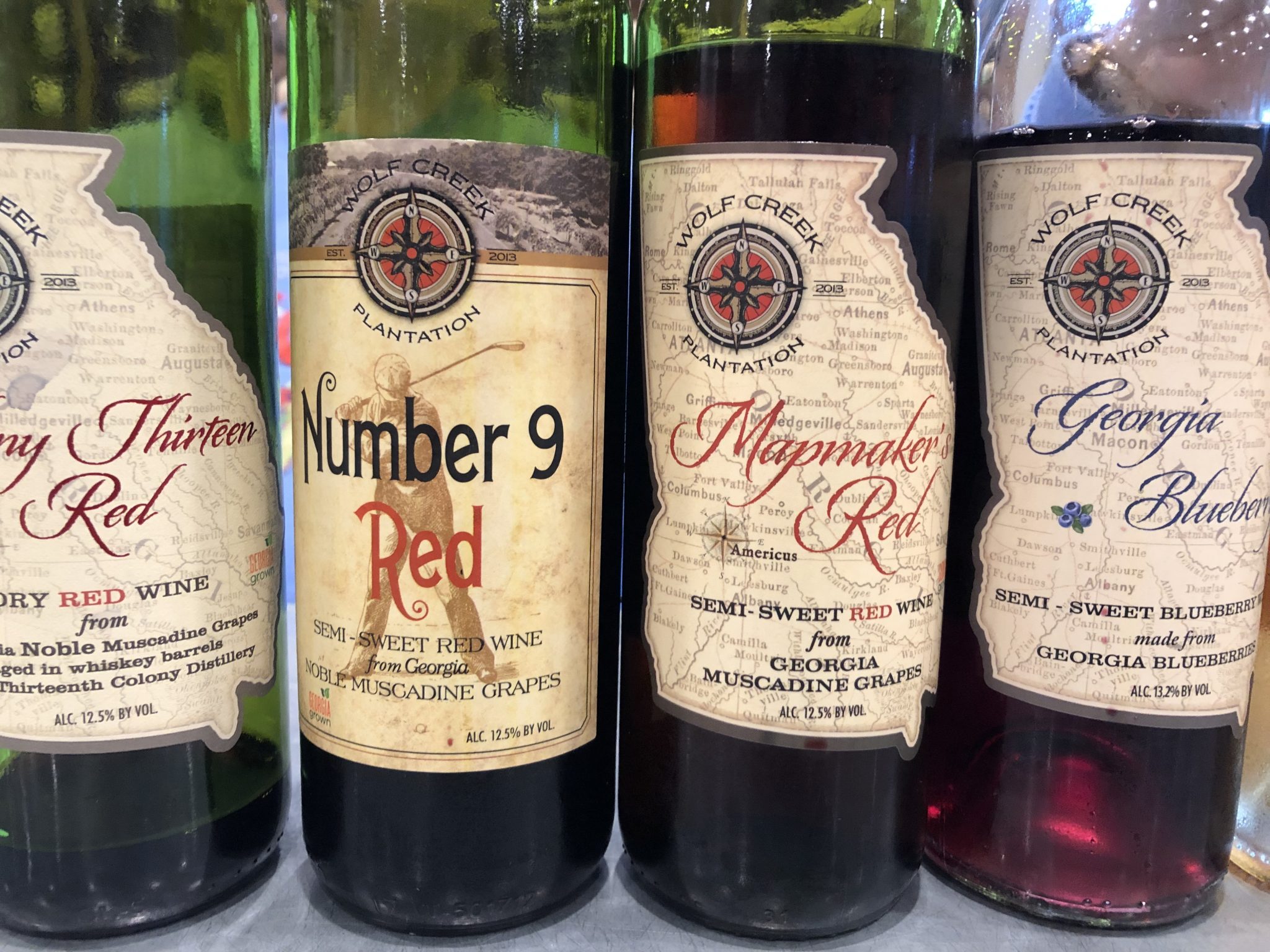 Wolf Creek Plantation
Sumter Counties only winery Wolf Creek Plantation features more than 2500 muscadine vines covering more than 20 acres.
A tasting room and winery tours are available. Sample their signature award-winning muscadine wines.
Be sure to use the Dosh App so you can earn money back on your travels.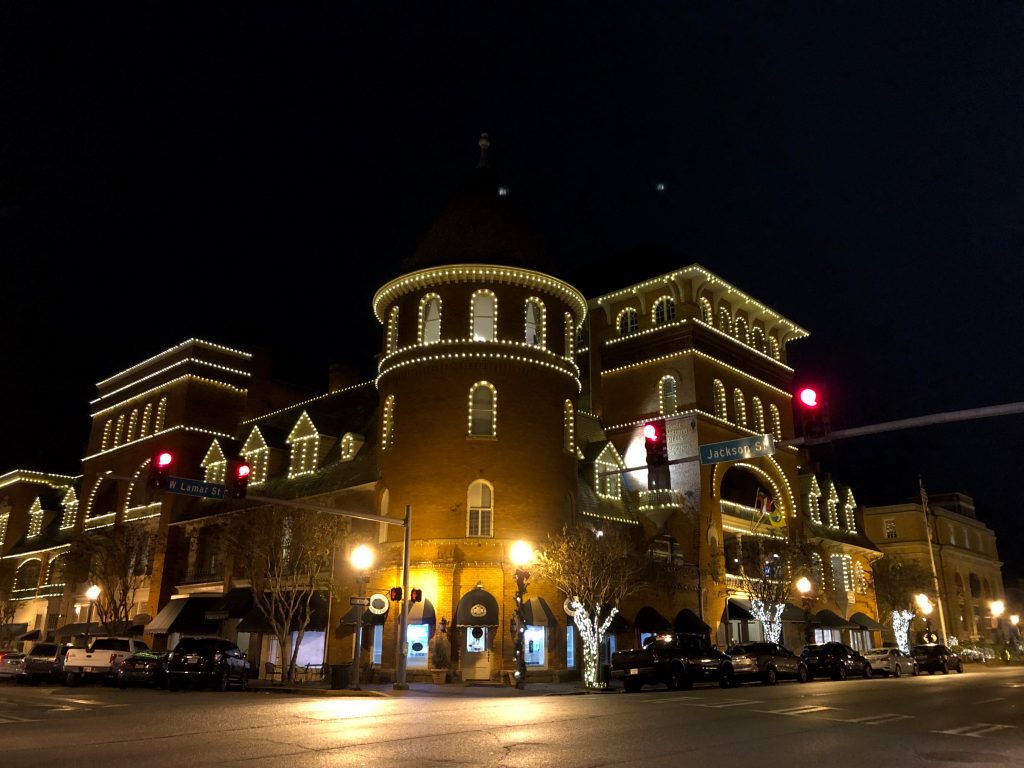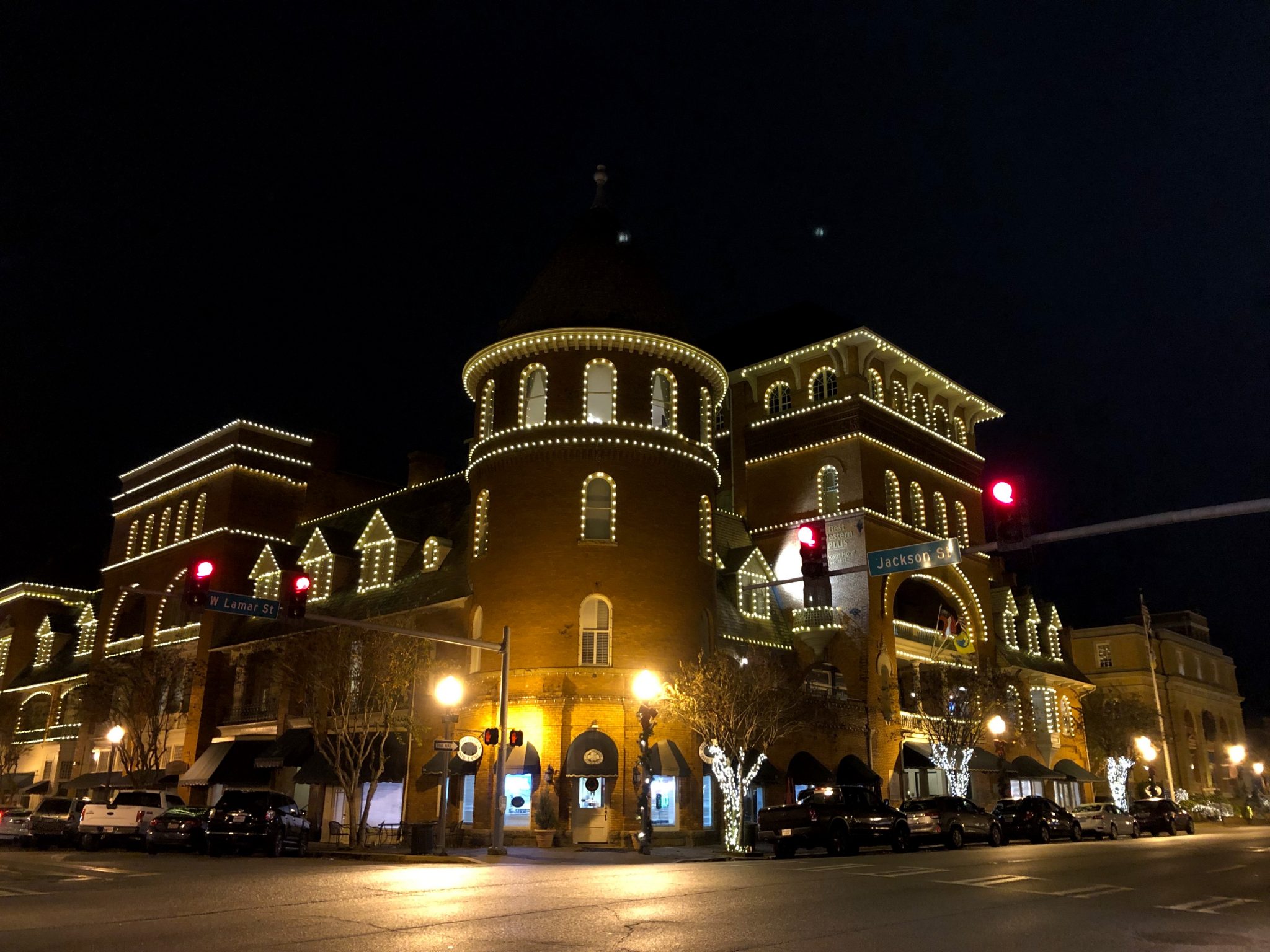 Where To Stay in Americus Georgia
Historic Best Western Plus Windsor Hotel
So when the offer arrives to stay at one of the most haunted hotels in Georgia this ghost hunter jumps at the chance!
The Historic Best Western Plus Windsor Hotel in historic downtown Americus has so many haunted stories that the front desk has a paranormal book that records the happenings.
Built in 1892 the Windsor was a 100-room, five-story Victorian structure complete with towers, balconies, and a three-story open atrium lobby.
The hotel was closed for many years, but underwent an almost 6 million dollar renovation and reopened in 1991.
The hotel is now comprised of 53 period-style rooms all with modern amenities instead of the original 100 rooms.
The lobby, which is a gorgeous welcome to the historic hotel, was one of my favorite features.
I love the open atrium-style in hotels and even though it's open it still feels warm and inviting.
There are two restaurants on-site. We dined at Rosemary & Thyme and really enjoyed it. Be sure to check out the tile flooring that is original to the building.
Floyd's Pub has outdoor seating on the verandah when the weather is cooperative.
I didn't sneak over for a drink (I know, shocking!), but it looks like a nice place to enjoy a glass of wine or whiskey.
I asked to be in the most haunted room at the hotel and the clerk handed over keys to room 333 with a "are you sure?" look on her face.
Game on! I'm so excited to be here I'm like a kid before Christmas. I have two nights to find and record evidence of ghosts.
My room is stylish with 12-foot ceilings, a full bath and loads of space. I unpack my luggage while getting a feel for the room.
Honestly, nothing feels amiss, but I'm hopeful that I'll have an encounter during my stay.
The first night I stayed awake as long as possible, wandered the halls, and absolutely nothing happened.
When I finally slept it was soundly and without dreams.
The second night I woke numerous times but never figured out why.
There were no noises, no weird movement in the room, nothing that led me to believe anything other than I was having another restless night (they are common in my world).
Even though I never encountered a ghost I still loved my stay at the Windsor Hotel. This is a beautiful historic property.
I enjoyed spending time sitting in the lobby in the morning and exploring the halls at night.
I would definitely stay here again without hesitation.
Visit Americus Georgia
I'm hopeful that one day my journey will take me back to Americus. It's such a great place to spend a long weekend. There is much to see, do and learn.
My short visit shows the highlights but there is so much more.
The Americus Visitors Center is staffed with people that are happy to help you plan the perfect visit to their city.
Pin Why You Should Visit Americus Georgia to Pinterest