I'm always on the hunt for the weird, wonderful and obscure when I travel. I think I found the holy grail of that trinity on a recent visit to Pasaquan near Columbus, GA.
Driving down two-lane, twisty roads through rural Georgia we take a right into a parking area and I'm introduced to one of the most bewildering things I've ever stumbled across.
A small underwhelming house is surrounded by bright colorful half walls that wind their way around the landscape.
Large statues are interspersed throughout.
Brightly painted buildings dot the landscape and I feel like I've fallen down a rabbit hole and in a way I have.
As I step between the welcoming pillars, I enter another time and place known as the Land of Pasaquan.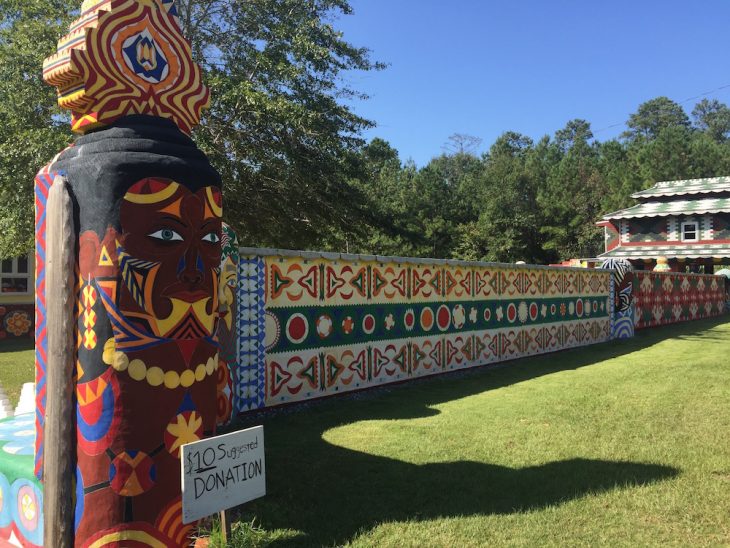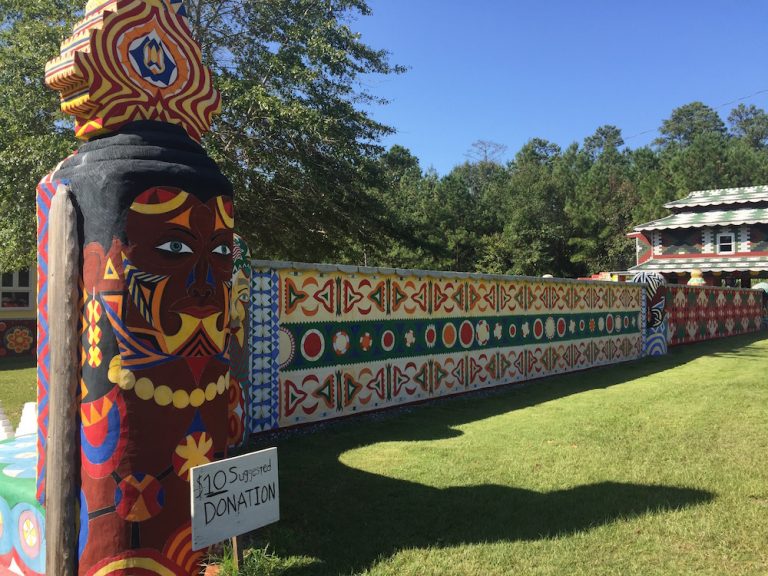 WHO DISCOVERED PASAQUAN?
Eddie Owens Martin (1908–1986) was a Southern boy who wasn't a fan of the conservative white South of his youth.
Deciding that life in the South wasn't for him, he left home at the tender age of 14 and made his way to that magical place in the North, New York City.
He landed in the middle of Greenwich Village during the height of the roaring 20s where he was immediately exposed to a wild world of art and culture.
Eddie was from a poor farming family, so he didn't arrive with pockets full of gold.
In order for Eddie to eke out a living, he began mastering the skill of hustling by being a male prostitute and a drag queen, peddling drugs and basically doing anything else he could to get by.
Part of that included cooking Southern food for displaced Southerners that found themselves in the Big Apple.
Eddie kept up a good hustle for eight years and then he learned of his father's passing.
At that point, he felt like he should return home to help his mom with the farm as he did each year. He always returned to New York City after helping out during the farming season.
Fast forward a couple years to 1935 and Eddie fell incredibly ill, so ill in fact, he thought he was going to die.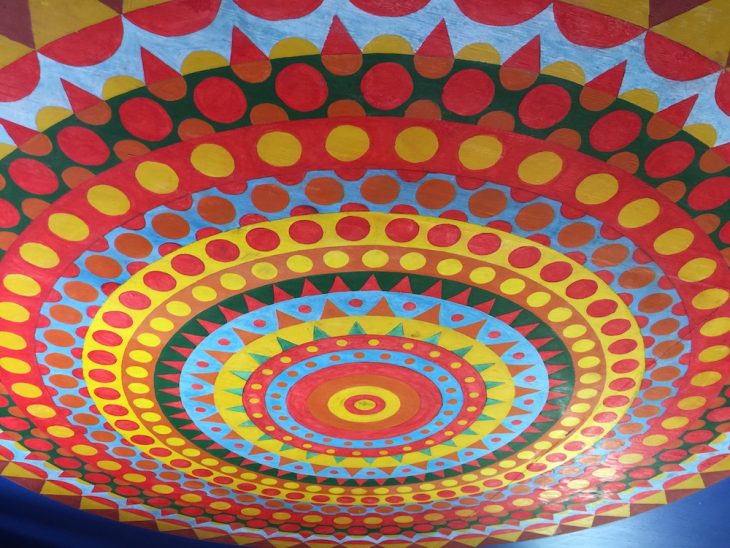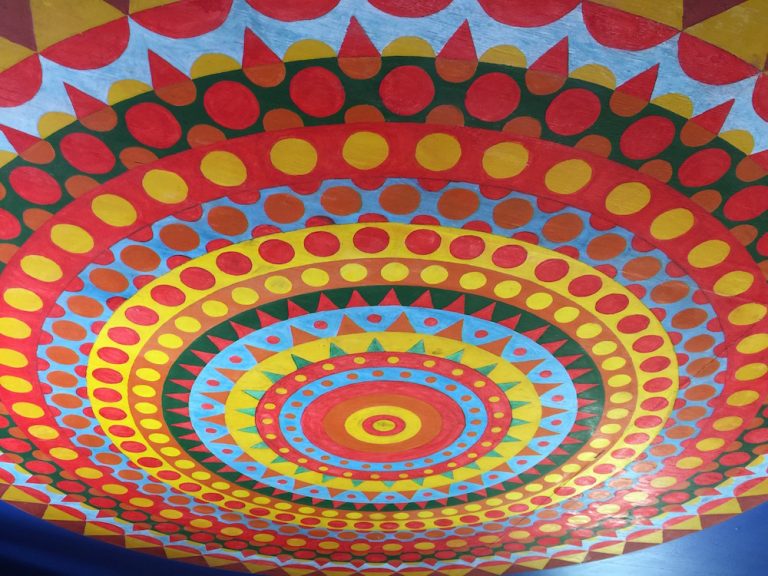 Eddie's First Vision
During this severe illness, as his body fought off a horrible fever, he had his first vision of the Pasaquoyan people.
He described them as eight feet tall with arms the size of watermelons.
The Pasaquoyans had a message for Eddie and told him he had to change his ways or he would die.
So, he did what any dying man would do, he decided to change his ways.
Instead of hustling the dark underbelly of the city, he took his hustle to the streets and became a fortune teller.
The switch was easy for Eddie since both of the hustles had similar qualities. Basically, he just had to know how to read people.
Eddie's Second Vision
Apparently, the Pasaquoyans liked Eddie's new ways because they came to him in a vision a second time.
This time more Pasaquoyans visited and they told him that he needed to go back home to Georgia and build.
According to Eddie, they didn't say what he needed to build, just that he needed to build something.
They said that If he did, he would be the very first Pasaquoyan and would forever be known as St. EOM (Eddie Owens Martin).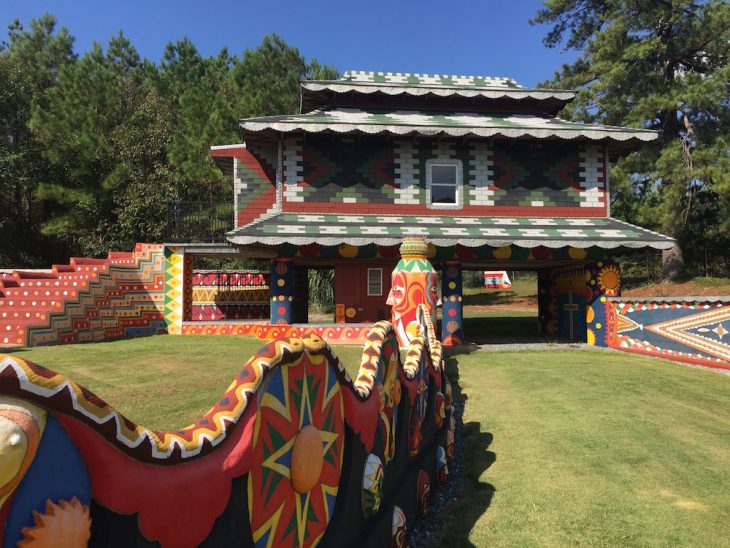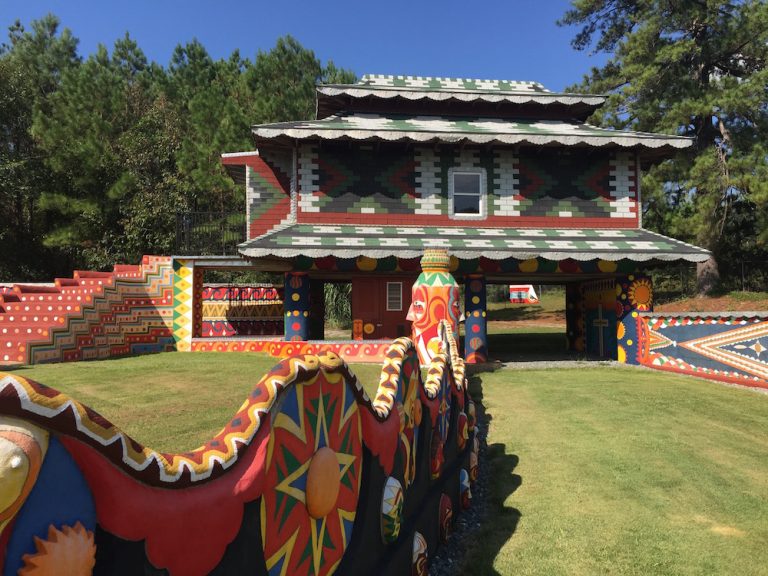 WHAT/WHO IS PASAQUAN?
When asked this question, my guess was they are a species of aliens (hey, I'm always looking for the quirky angles).
Sadly, I was wrong (shocking, I know).
Eddie said that the Pasaquoyans are a tribe of people in the far, far, far future.
So far in the future, that man has reverted back to a primitive tribal state.
The Land of the Pasaquan is a utopia where everyone is loved equally without judgment.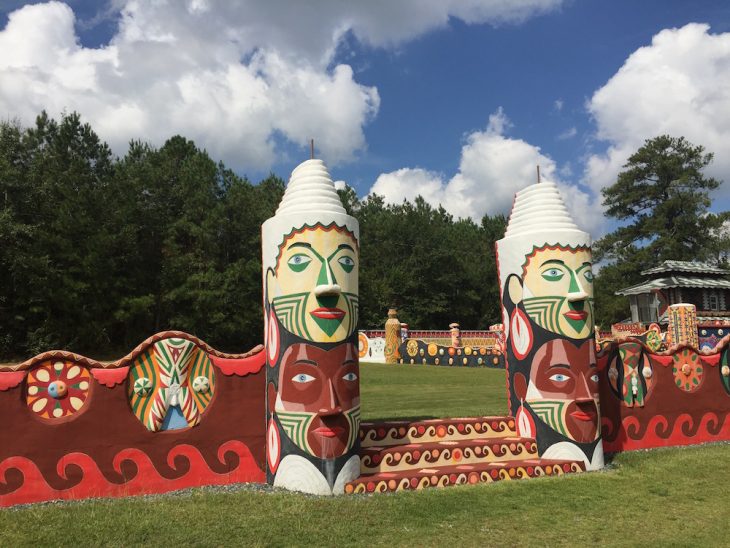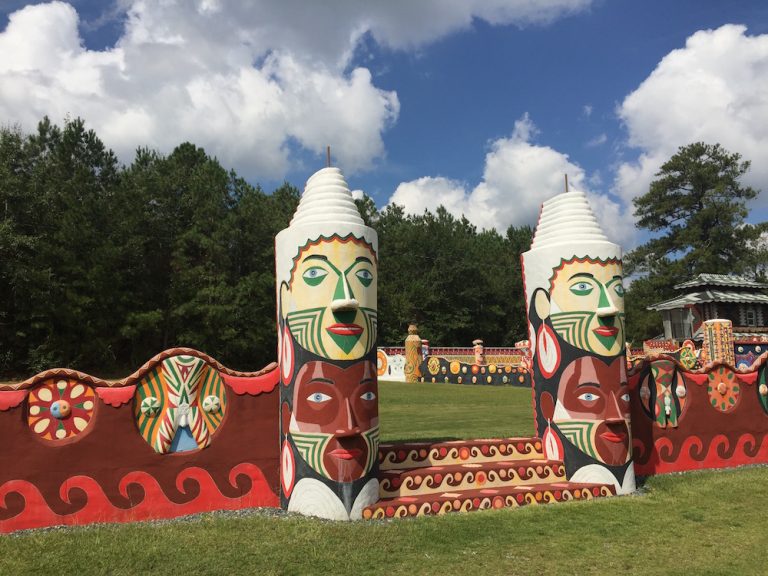 BRINGING THE FUTURE TO THE PRESENT
Eddie inherited the family farm in 1950 after his mother's passing, but he still lived in New York City.
Between hustles, Eddie studied ancient civilizations and pursued an art career.
He started painting, drawing and developing his ideas of Pasaquan.
Eddie had a hard time making it as an artist and he wasn't really getting the attention for his work that he wanted.
In 1957, he threw in the towel and moved back to the family farm to build a place called Pasaquan.
Immediately upon his arrival, he began building walls on the property and giving them bright, colorful designs.
Now, you can take the hustle out of NYC but you'll never take the hustle out of St. EOM.
He may have been a small fish in a massive ocean in NYC, but in little-bitty rural Georgia, he was a big fish in a tiny puddle.
People around the country started hearing stories of a fortune-telling wizard that lived in the woods and they started arriving to have their fortunes told.
Cars would line up from 8 a.m.-1 p.m. as people waited to meet with Eddie to hear of their fate in life.
However, Eddie was a flamboyant artist and he didn't care how far you drove, you would be told to return the next day if you arrived late.
Eddie supported himself and the Land of Pasaquan through fortune-telling, selling marijuana, beads, incense, candles and the like.
Let's just say Eddie lived to the beat of his own drum and did his own thing.
Over the years Eddie continued to build the Land of Pasaquan into what you see today.
"I built this place to have something to identify with. Here I can be in my own world, with my temples and designs and the spirit of God. I can have my own spirits and my own thoughts."- St. EOM

THE LAND OF PASAQUAN TODAY
Today the Land of Pasaquan is maintained by Columbus State University, who partnered with Kohler Foundation on a two-year restoration project.
It is recognized as an international visionary art environment and is listed on the National Register of Historic Places.
People from all over visit the Land of Pasaquan.
Most people visit to see the visionary art of Eddie Owen Martin, but others, including me, love to hear the story of the Pasaquoyan people and how Eddie incorporated their future history into his art.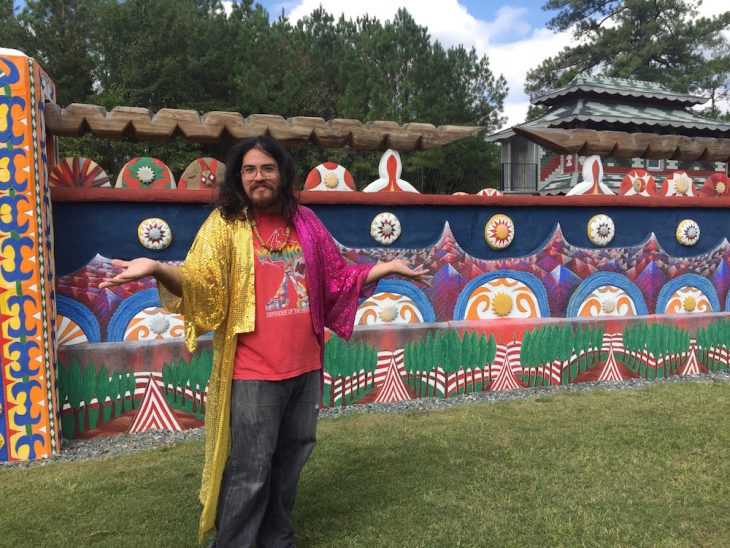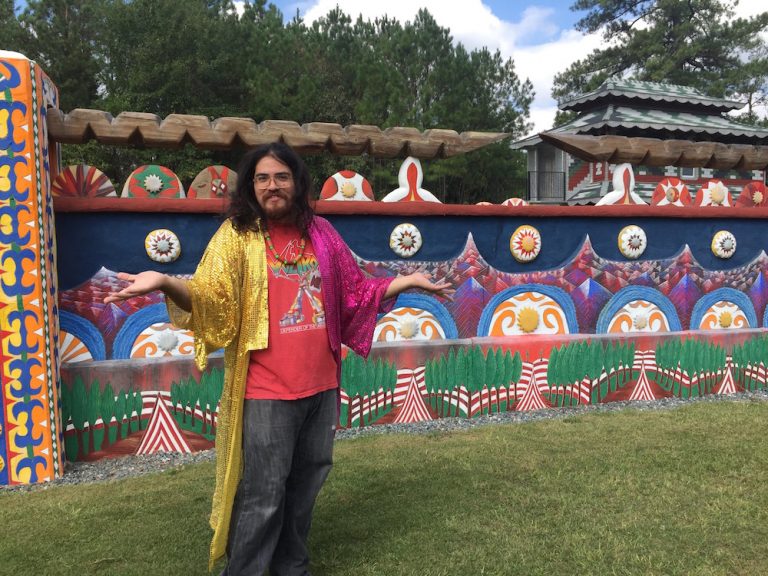 VISITING THE LAND OF PASAQUAN
Visiting Pasaquan is definitely a memorable experience.
Plan to spend an hour, at a minimum, exploring the site.
If you're lucky enough to be there when Charles is giving a tour, be sure to join in. He is well versed in all things Pasaquan and St. EOM.
Pasaquan is typically open to visitors Friday, Saturday, and Sunday from 10 a.m.-5 p.m. Be sure to check the website to confirm days as it does close down to special events. There is a suggested donation of $10.
Need help planning your visit and want to explore more of Columbus, GA? Visit Columbus, GA can help!
See my other Columbus, GA posts here: Springer Opera House and Urban Whitewater Rafting
Interested in learning more before your visit?
Be sure to read St. EOM in the Land of Pasaquan: The Life and Times and Art of Eddie Owens Martin.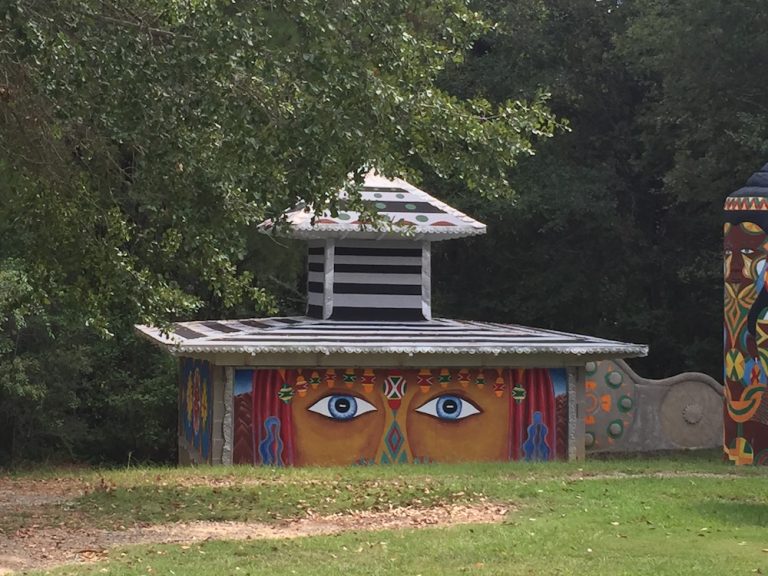 A sincere thank you to Charles Fowler, Pasaquan Caretaker, for the fantastic tour of Pasaquan and for sharing Eddie Owens Martin/St. EOM with me. This story wouldn't be possible without his excellent storytelling skills.
Be sure to Pin Pasaquan to Pinterest to share it with your friends!