I heard tales about the Springer Opera House while I was in Columbus, GA. When people learn that I like investigating and writing about ghost hauntings, the stories start to flow, which I love.
There were stories of ghostly figures, unexplainable sounds, and objects being moved about. I was excited to get a first-hand look at this reportedly haunted theater.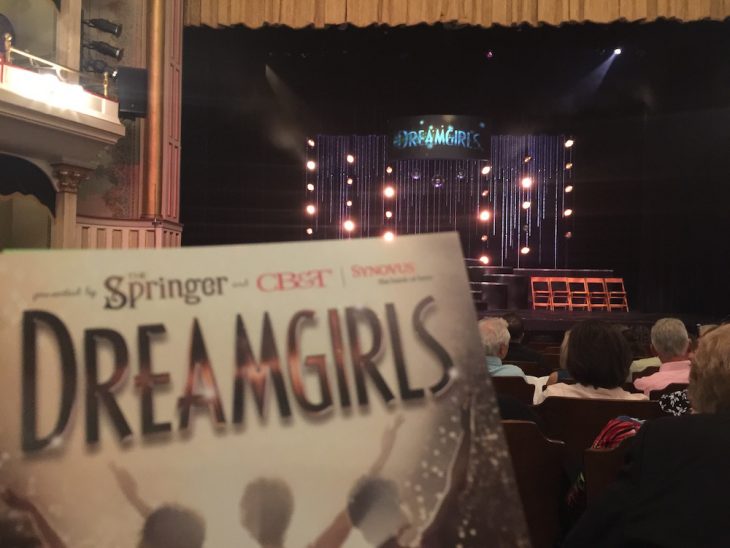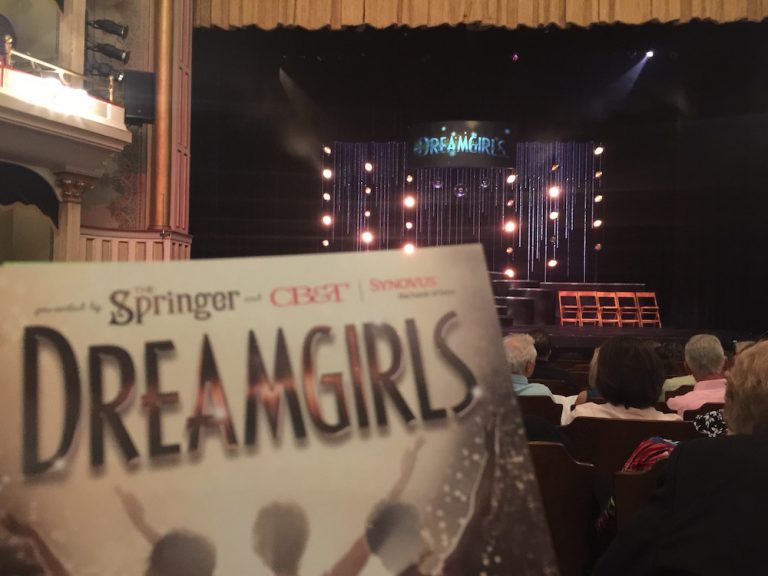 FIRST VISIT TO SPRINGER OPERA HOUSE
My first look at the Springer Opera House happened in the evening as I rushed in to find my seat for the theatrical production of "Dream Girls". Looking around, I appreciate the grandeur of the theater and the love that the community puts into keeping the theater alive and well.
Settling in, I fully enjoyed the show, which was fantastic, and didn't give much thought to ghostly figures that may have joined us that evening.
I knew I would be back for a more up-close and personal experience with the Springer in a few days.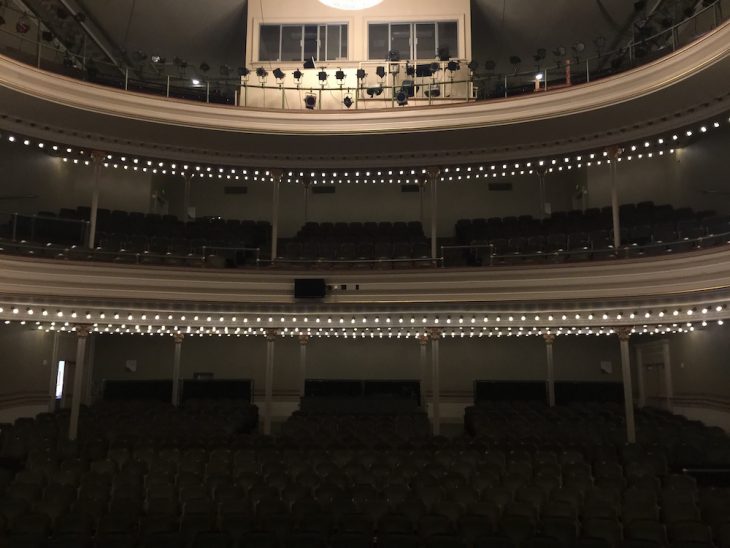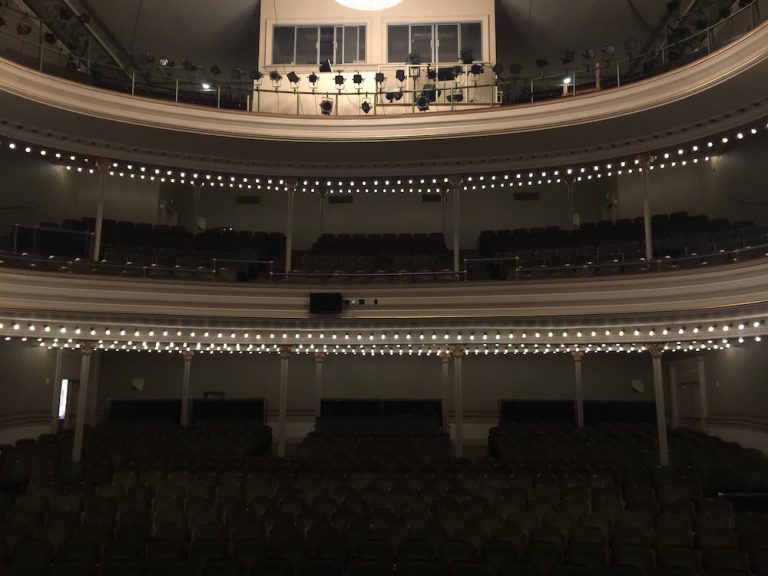 SPRINGER OPERA HOUSE GHOST TOUR
Two days later I'm back to explore the theater on a private tour. Walking into the theater I try to make sure my guard is down and that I'm open to seeing, hearing, and/or feeling things outside the norm.
I WANT to experience something, anything, during my tour.
Our guide, Aileen Fowles, director of community outreach, greets us in the lobby and starts sharing a bit of history about the Springer and ghostly tales and experiences people have had as we wander the halls, theater, backstage, and administrative offices. Stories of shadows and full-body apparitions are common, and I'm willing the universe to send something my way.
(Note: If you get a chance to take a tour at the Springer Opera House please request Aileen as your guide. She has some mad storytelling skills and is very knowledgeable about the history.)
Built in the 1850s, the site originally housed a grocery store. Years later, the owner's son-in-law convinced the family to open a theater.
The second and third floors were transformed and the opera house opened in 1871. In 1901 the grocery store closed and the entire building was converted to a theater.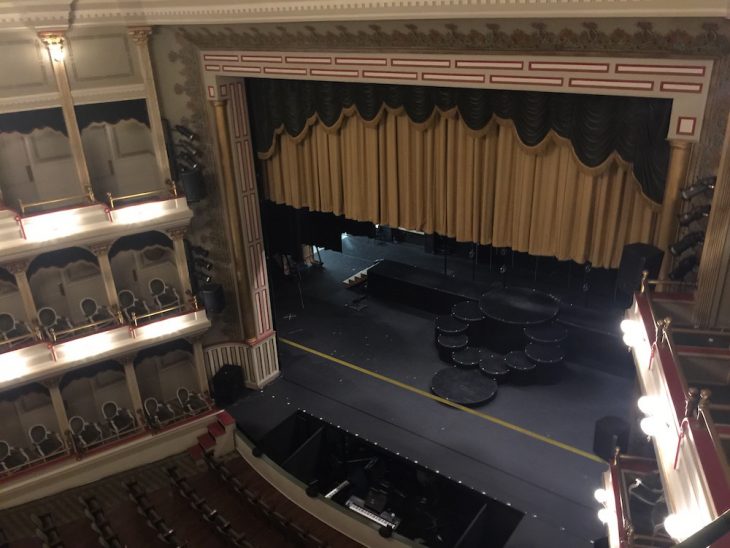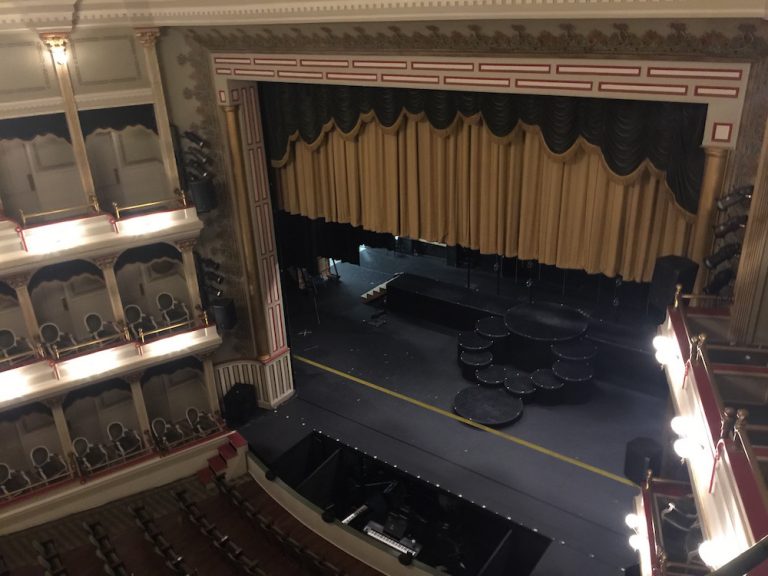 WHAT MAKES FOR A GOOD HAUNTING?
The best kinds of ghostly encounters usually happen at a building that has a long history and is located near water.
It's a lucky kind of day since the Springer Opera House has a very long history and is located a short stroll from the Chattahoochee River.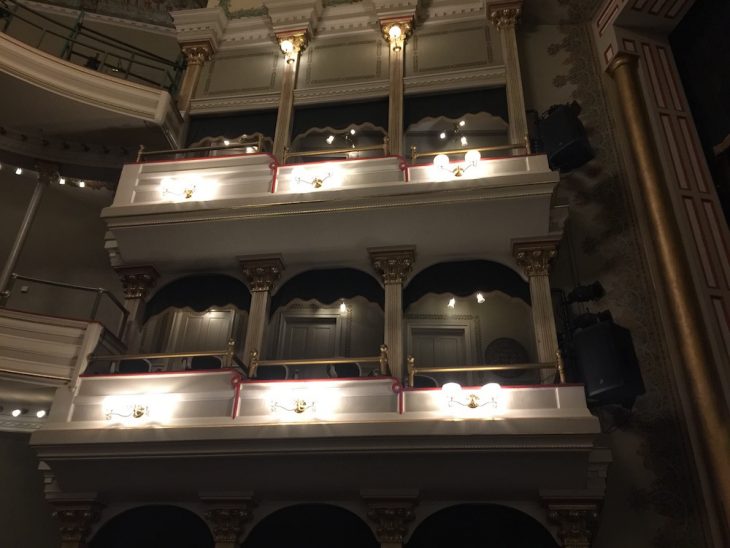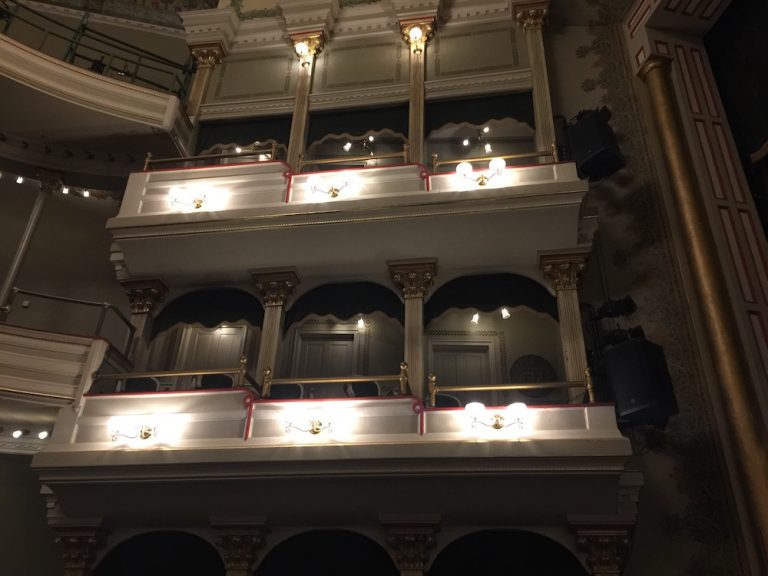 SPRINGER OPERA HOUSE GHOSTLY ENCOUNTERS
It is believed that Edwin Booth's spirit is the most often spotted ghost at the Springer. If that name sounds familiar, it's because Edwin is the older brother of John Wilkes Booth.
There is an abundance of stories of a tall man in a top hat walking around the building that is believed to be Edwin. Aileen watched this figure walk across the third-floor balcony and then disappear.
To say she was startled is an understatement.
Edwin performed at the theater a number of times, many of those in the role of Hamlet. For years the theater refused to put on the "Hamlet" production because theater people are notoriously superstitious.
However, they finally performed the famous show, and wouldn't you know it? Something happened to the lead character every night!
Most nights it was just mischievous things like missing props, but one night a theater light came crashing down from the ceiling, landing right next to an actor.
I'm not saying its paranormal, but it sure is interesting that it happened during Hamlet.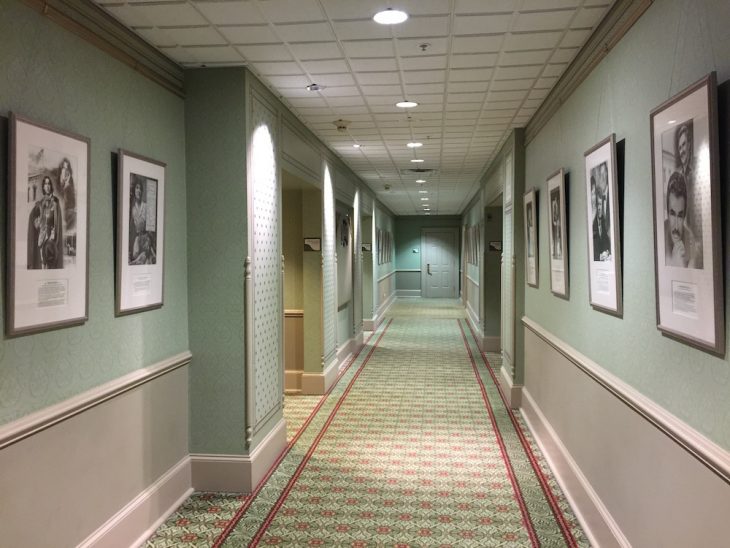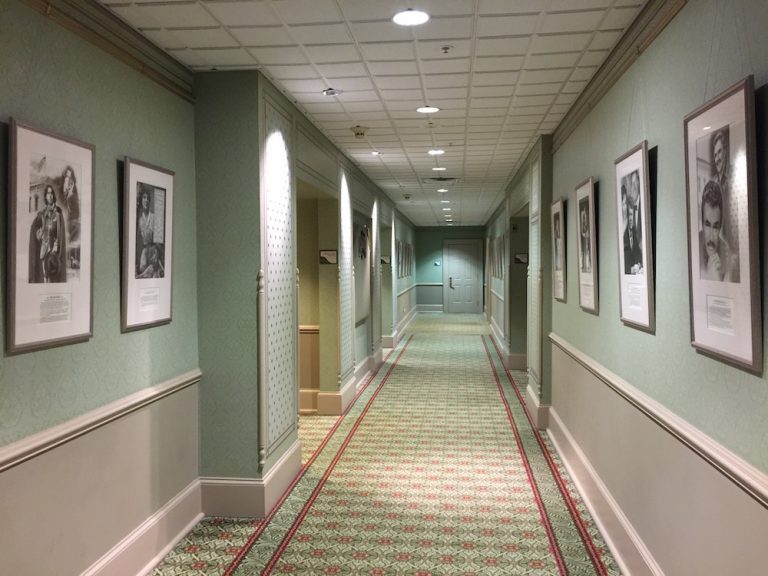 PARANORMAL HOTSPOTS
The hallway behind Emily Woodruff Hall is a hotspot for paranormal activity.
This is where investigators get the most activity and where employees and patrons alike often report they feel like someone is touching them.
People share stories of their experiences that happened inside Emily Woodruff Hall as well.
Some describe hearing someone/something sit down in the theater seats, a little girl in the orchestra pit, doors opening that were shut and locked and the aforementioned third-floor balcony visitor.
Personally, I think the third-floor administrative offices of the building are pretty interesting.
Employees there had so many stories of objects being moved, hidden and/or pushed off of desks.
These aren't old stories. These were stories that had just happened in the few days prior to my visit.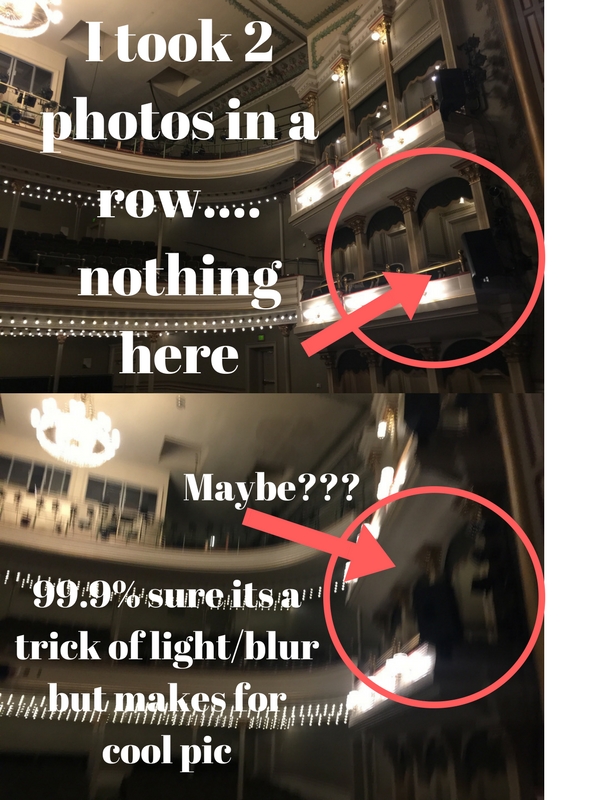 Paranormal Investigation tip: Always try to take three photos in a row. That way you can compare photos to see if anything is lurking. I messed up and only took 2 in a row 🙁 NO IDEA why there is camera blur when I was standing completely still and hit shutter 2x in a row but even the slightest movement could cause this. I wish it would have been something beyond a really fun photo for this post. Photographing an apparition is kind of a bucket list item.
HAUNTINGS IN THE COSTUME LOFT
Chatting with the theater employees working backstage, they share stories of their own ghostly encounters.
Their favorite ghost is that of the ghost of things you need. Seems there is a friendly presence that lives in the costume loft and provides items the actors and stagehands need.
My favorite costume loft story is one from a local caterer.
Apparently, she wore new shoes to work and they were killing her feet. She ran up to the costume loft, opened the door and said, "I need a pair of comfy shoes in a 5 ½."
She left the room, came back a bit later and the shoes were waiting for her in front of the door.
The costume loft was vacant at the time, leaving one to wonder who left the shoes.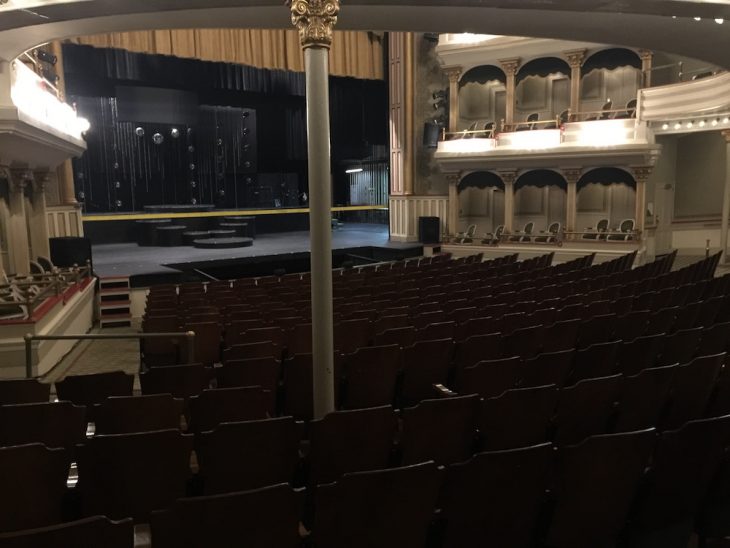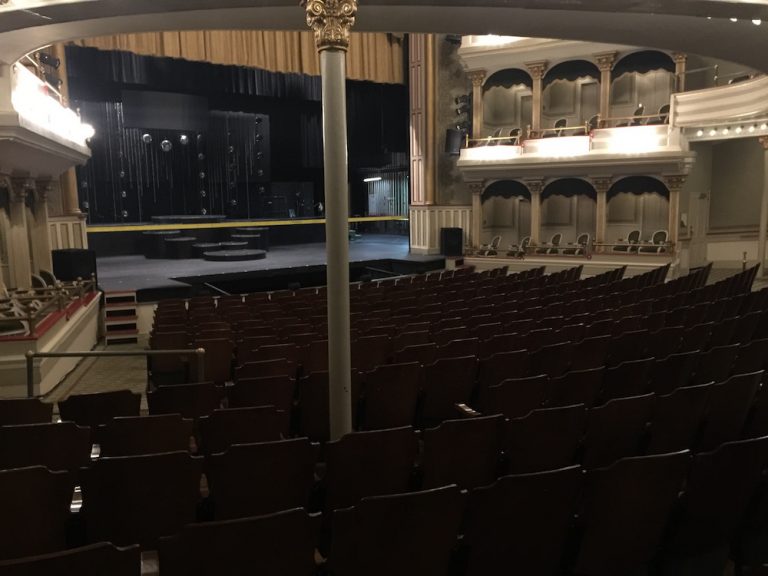 MY PARANORMAL EXPERIENCE
I kept waiting and waiting for something ghostly to happen while I was there.
Sadly, I left the Springer Opera House without any paranormal experiences.
I've found that the more you want something to happen, the less likely it will.
It usually happens when you least expect it or when you aren't thinking about it.
That being said, I LOVED LOVED LOVED the stories the employees shared.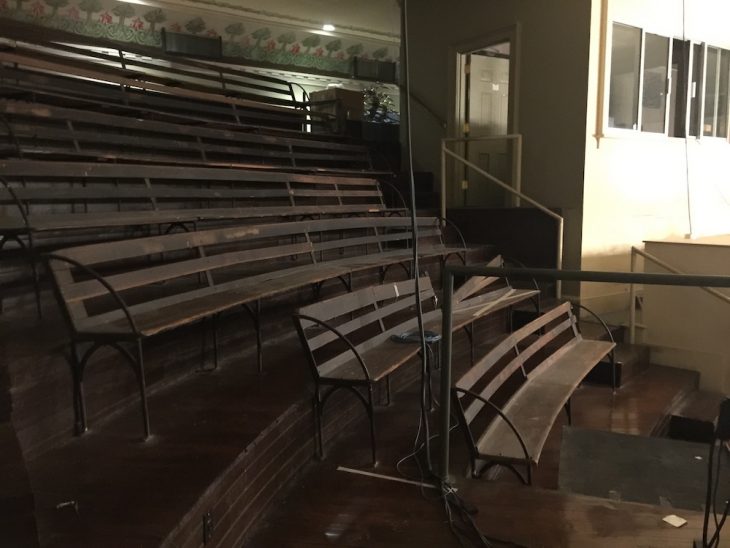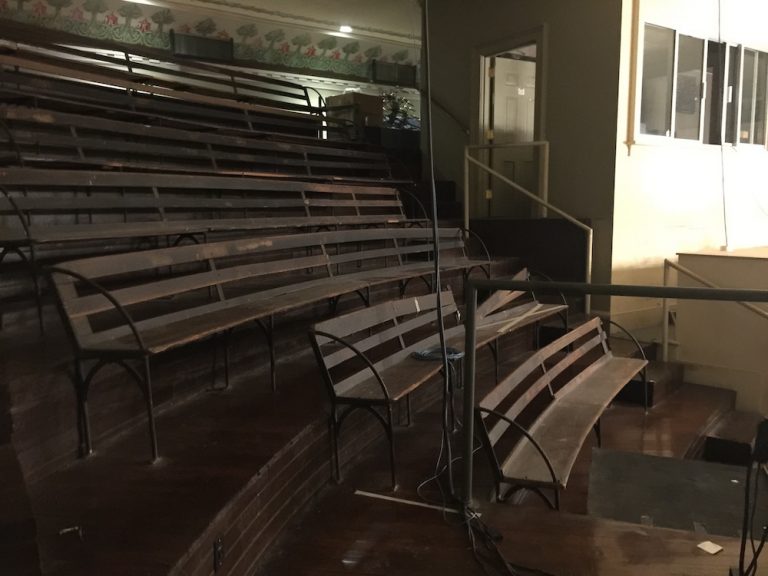 Third Level Balcony, off limits to public but I got a sneak peek.
YOUR PARANORMAL EXPERIENCE
If you get the chance to visit, be sure to spend a little extra time in the hallway and try to peek up at the third-floor balcony from time to time during a performance.
The third-floor balcony is off limits to patrons, but if you keep your eyes peeled, you might be lucky enough to see something unexpected.
That would be an exciting story of your own to share with family and friends.
Can't make a theater production? Theater tours are held a couple times a week. Simply walk in and join one.
Remember to let me know if something ghostly happens during your visit. I love to hear all about paranormal encounters.
***Pin Exploring the Haunted Springer Opera House in Columbus, GA To Pinterest***