A few years back we spent a couple of days in Indianapolis, IN . At first, Em wasn't convinced that Indy was much of a travel destination, but she humored me and came along on the trip.
I did have to talk up the area a bit to get her to agree. It helped that I did some advanced research on Indy and shared a list of activities and ideas with her. I then let her choose a few of her favorites.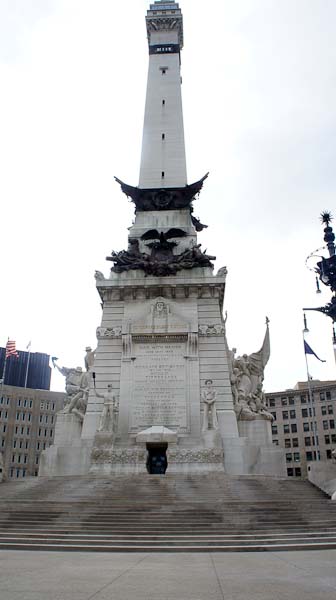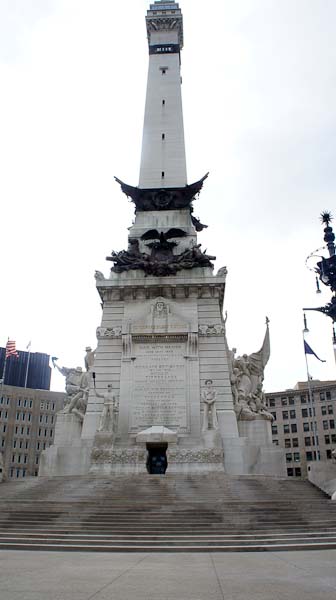 In my opinion, that is what makes traveling with teens so much easier. Giving them some say in where you go and/or what you do can make a world of difference.
Now, I'm not saying they run the entire show. I'm just saying they get a few choices throughout the trip.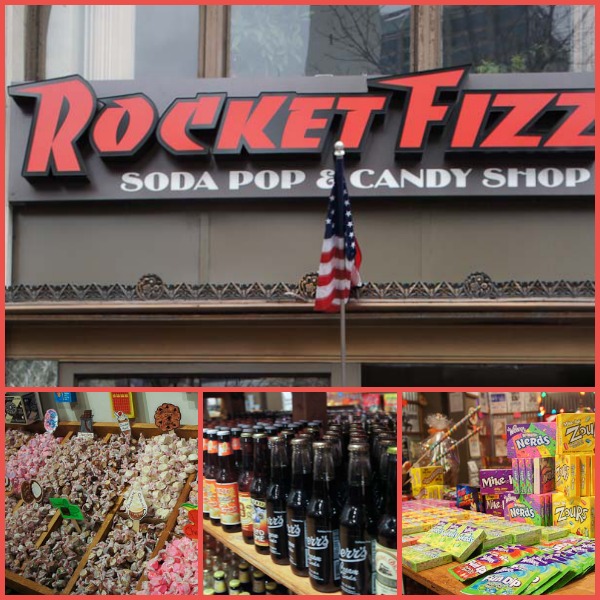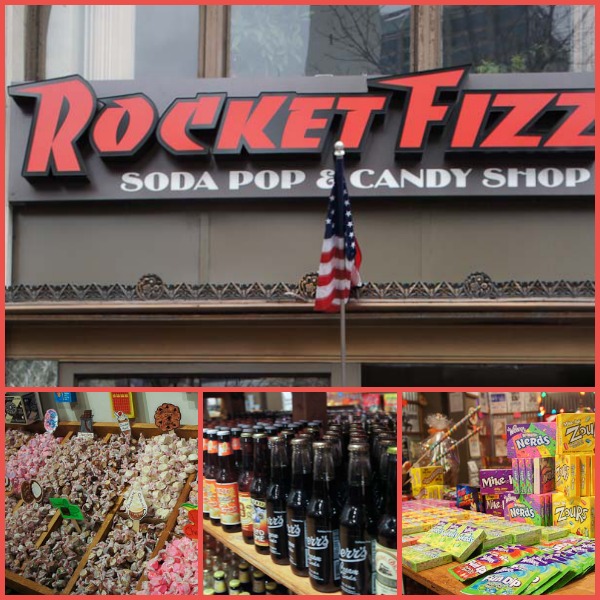 Our first stop in Indy was downtown. We parked near Monument Circle and explored the area. Em's favorite find was Rocket Fizz; a unique candy and soda shop.
I actually visited a Rocket Fizz in Denver and loved it so it was nice to find one a little closer to home.
Don't Miss: More Things To Do with Teens in Indy!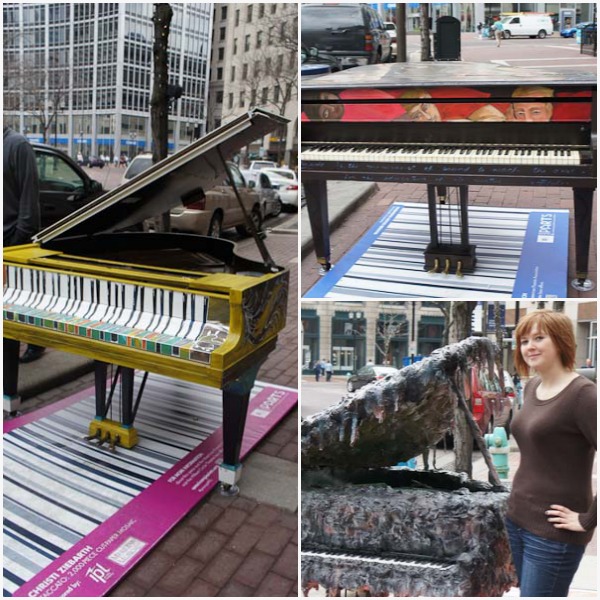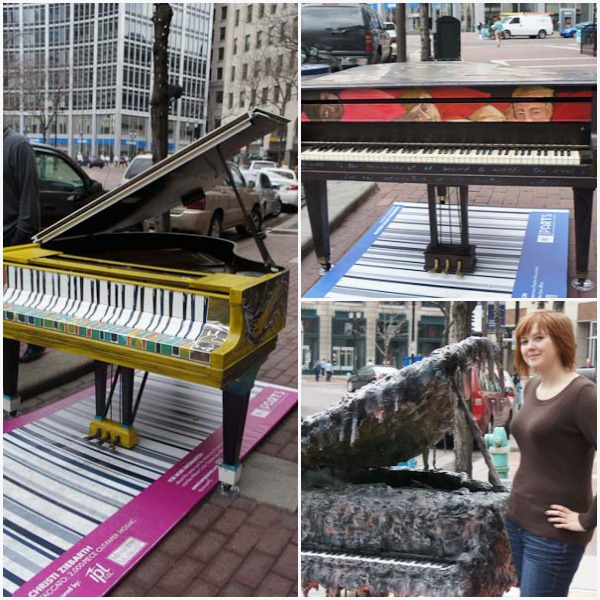 Artistically designed pianos dotted Monument Circle. These pianos, created by local artists, reminded me of the cows in Chicago, cars in Pontiac, IL, and moose in Toronto.
The monument itself is a beautiful piece of art with different scenes on each side. It's just so huge it's hard to fit it into the camera frame.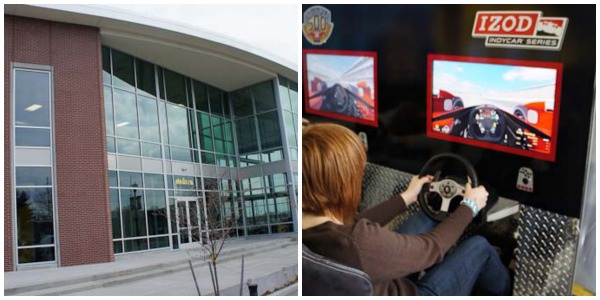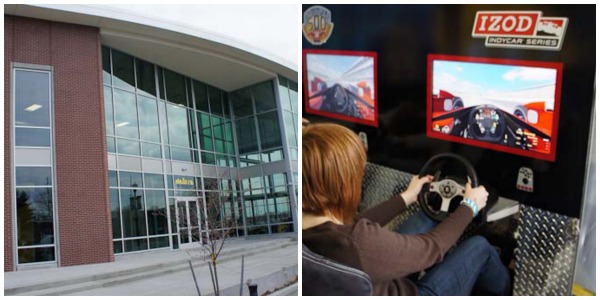 Next stop, Dallara Car Factory in Speedway, IN.
Awesome fun wrapped up in a very reasonable admission price. None of us are race fans, but we aren't going to pass up the opportunity to explore the foundation of the Indy 500.
We took a tour, learned about the history of Dallara and formula 1 cars, drove very, very fast (in the safety of a virtual world) and saw some incredibly beautiful cars.
I'll be adding a post just about Dallara soon. You'll want to come back and read it. It's pretty darn awesome!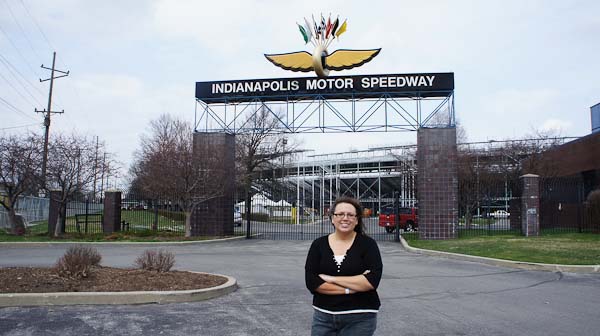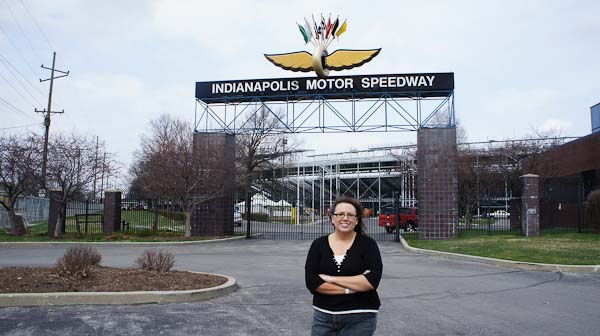 A stop by the Indy Speedway was a must as well.
There are times when Em wants nothing to do with any more photos of herself, but that doesn't stop me.
I'll take the photo opps. Half the time I look like a knucklehead, but I stopped caring about that years ago…I just want the moment captured.
After visiting Dallara and stopping by the Speedway we all decided that attending a race, which I kept calling a game (doh), might be a lot of fun.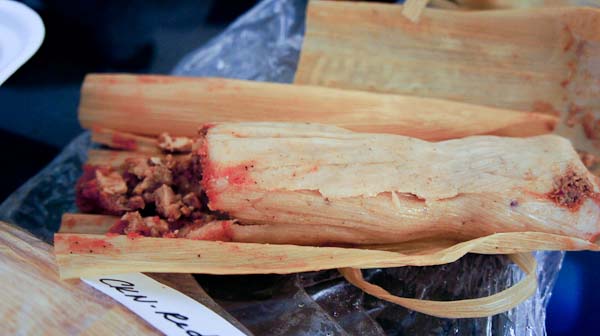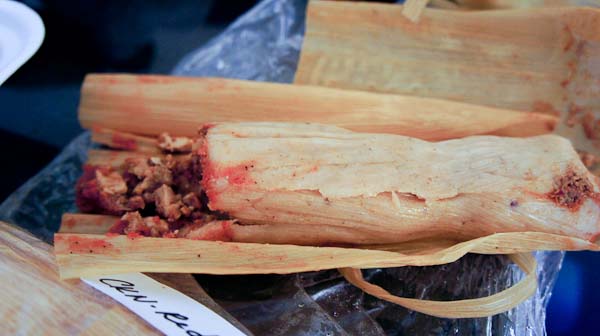 After a day packed with fun we grabbed a to-go order from The Tamale Place (awesome, fantastic food….highly recommend!!!) and headed to our hotel.
After the drive to Indy and the day's events, we were ready for some R&R.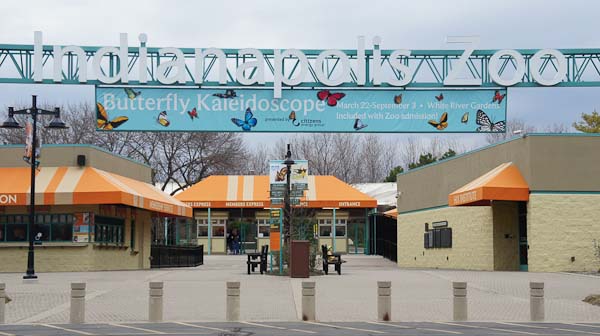 Our second and final day in Indy was just as much fun as day one. Although, I quickly realized that there wasn't nearly enough time to see and do everything that we wanted to.
Day 2 was spent at the zoo, an arcade (hey, when you don't have an arcade near you this is a big deal for teens), discovering some fun shops and lunch.
We overspent our time at the zoo which meant that we didn't have time to go to either the Children's Museum for the SuperHero Exhibit or the Eiteljorg Museum for the guitar exhibit.
I guess that means we just need to plan another getaway to Indy.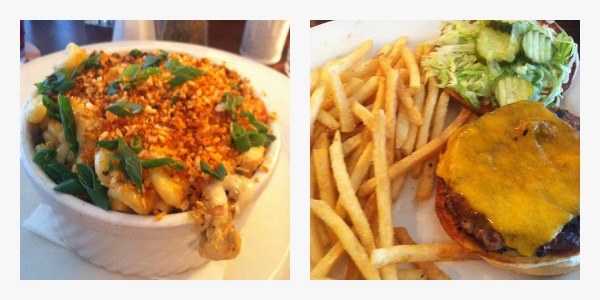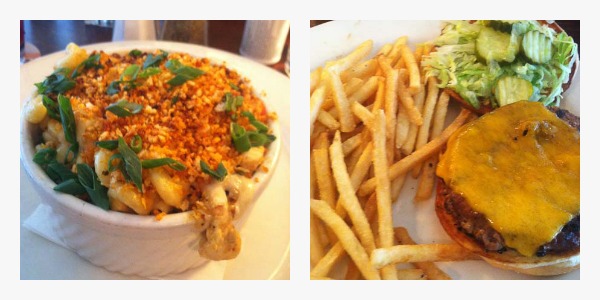 Lunch at Rock Bottom Brewery—so good. I caved and had loaded mac & cheese.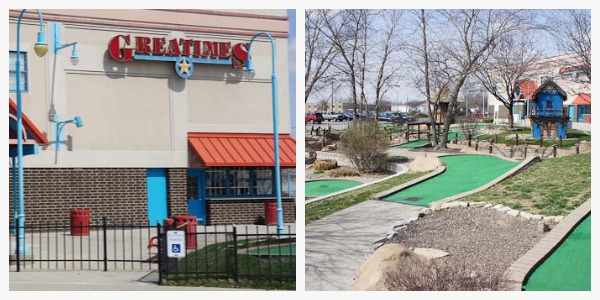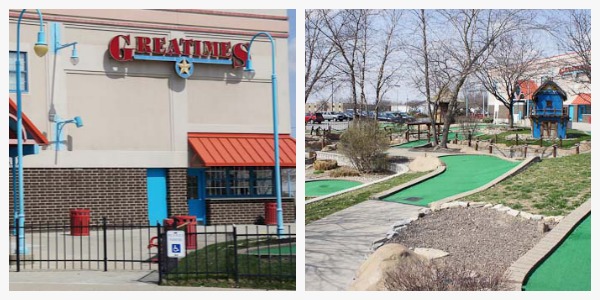 The late afternoon was spent at Great Times Family Fun park.
There is putt-putt, arcade games, food, and fun. We love putt-putt, but often times use the "Thompson bumper golf" method.
Otherwise, we could be hours and hours playing because our putting isn't the greatest.
Although I am proud to say, I did get two holes in one without the bumpers! That's right TWO! Maybe my putting is finally improving.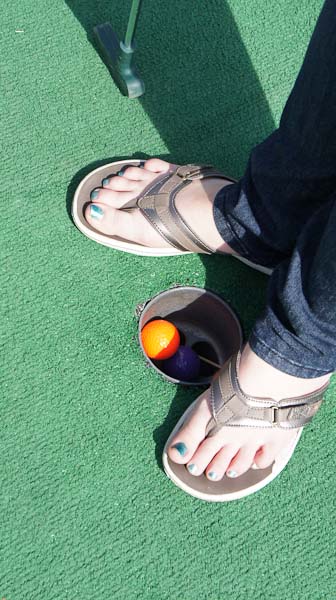 Thompson "bumper" golf
Sadly, our fun times in Indy ended around 6 p.m. School work and my work waited back at the hotel for us and I try to make sure to build in at least 3 hours of work time on travel days.
I usually save it for the evening, but sometimes we switch it up and work in the mornings.
We did steal out for a bit that night to grab some donuts at the highly recommended Long's Bakery on the west side of Indy.
Yes, they were worth the effort. The yeast donuts are melt in your mouth good and very inexpensive. I think they were right around 65 cents each.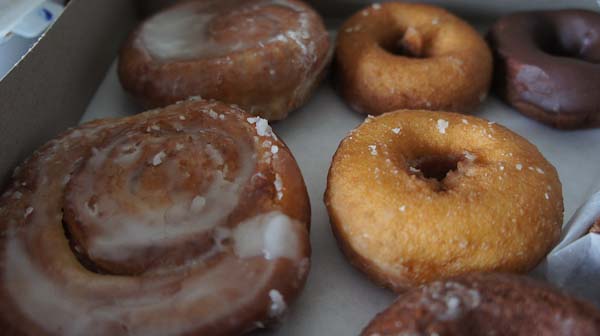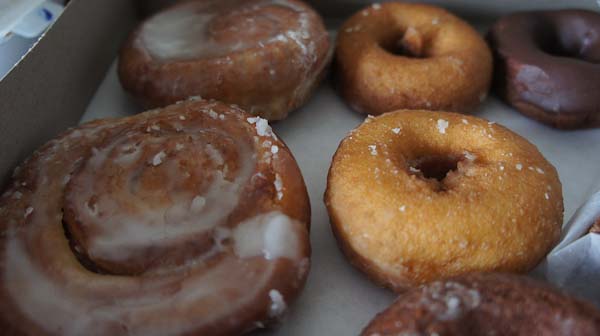 Overall, we had a fantastic time in Indy and look forward to going back. I would highly recommend Indy as a teen-friendly destination. Stay tuned for my list of top things to do with teens in Indy.
Pin Indy with Teens to Pinterest